"Coney Island: Visions Of An American Dreamland" Exhibit Opens At Gwinnett Environmental And Heritage Center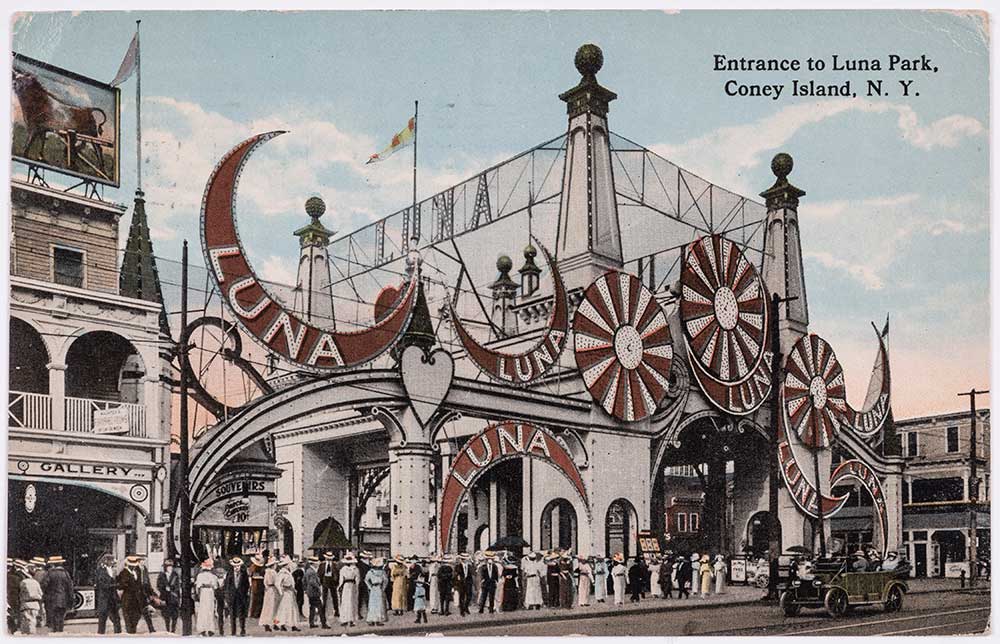 A traveling exhibit exploring Coney Island will be on display at the Gwinnett Environmental and Heritage Center through March 16, 2020.
The exhibit, adapted from the Wadsworth Atheneum Museum of Art's flagship exhibition "Coney Island: Visions of an American Dreamland, 1861–2008," brings to life the excitement of Coney Island, showing visitors how its magnetic world of attractions has become a touchstone for American mass culture and popular recreation.
The exhibition investigates the rise of American leisure and traces Coney Island's influence on amusement parks and popular culture throughout the country. Photographs, ephemera, film clips and hands-on interactives immerse visitors in the experience of Coney Island.
This exhibition was organized by Wadsworth Atheneum Museum of Art, Hartford, Conn, in partnership with Mid-America Arts Alliance, Kansas City, Mo. This exhibition is made possible by NEH on the Road, a special initiative of the National Endowment for the Humanities.
It is adapted from the traveling exhibition "Coney Island: Visions of an American Dreamland, 1861–2008" and organized by Robin Jaffee Frank, Ph.D., former Chief Curator and Krieble Curator of American Paintings and Sculpture at the Wadsworth Atheneum Museum of Art. It was supported by grants from the National Endowment for the Humanities, the Henry Luce Foundation, and The Mr. and Mrs. Raymond J. Horowitz Foundation for the Arts, Inc. It was adapted and toured for NEH on the Road by Mid-America Arts Alliance. Any views, findings, conclusions or recommendations expressed in this exhibition do not necessarily represent those of the National Endowment for the Humanities.
Admission is free. The Gwinnett Environmental and Heritage Center is located at 2020 Clean Water Drive, Buford Ga., 30519.
Celebrate Love With Gwinnett County's Annual Valentine's Day Weddings And Vow Renewals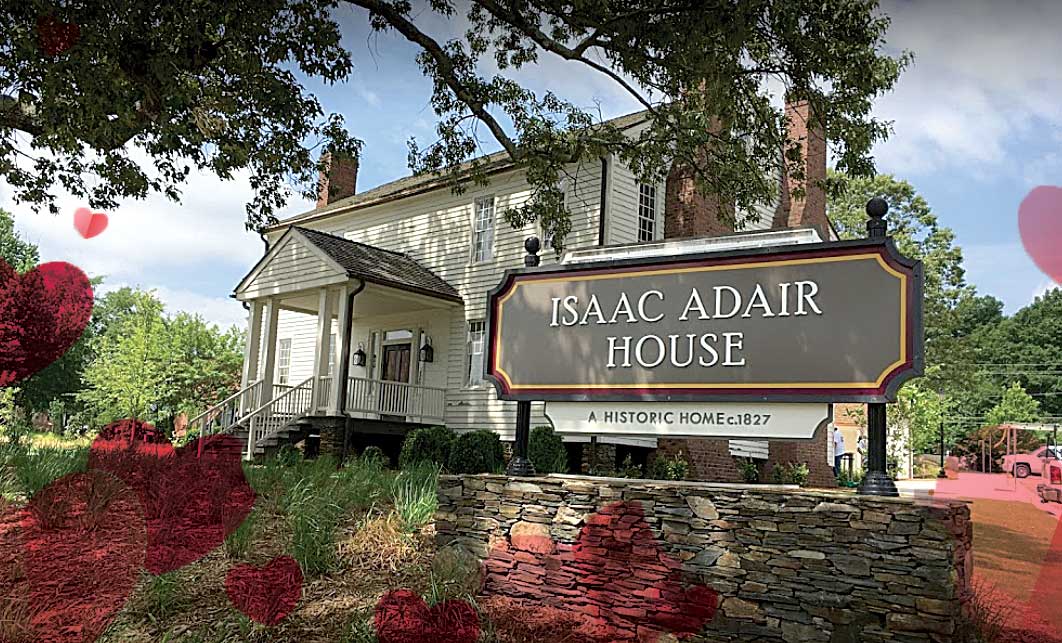 Valentine's Day is a perfect day for couples to say 'I do' or 'I still do,' and they can take the plunge or renew their vows Friday, Feb. 14 from 10 a.m. to 4 p.m. at the Isaac Adair House in downtown Lawrenceville.
The annual Valentine's Day wedding and vow renewal event is co-hosted by Gwinnett Parks and Recreation along with Chief Magistrate Kristina Hammer Blum and Probate Court Judge Christopher Ballar, who will be performing the ceremonies.
Couples who are getting married must obtain a valid marriage license from a Georgia Probate Court prior to the ceremony and bring that original license with them on Feb. 14. Couples who are renewing their wedding vows do not need to bring a copy of their license. No out-of-state weddings will be performed.
For additional information and to make a reservation, please call (770) 822-8081. For information on obtaining a marriage license, call (770) 822-8350.
The Isaac Adair House is located at 15 South Clayton Street in downtown Lawrenceville. The venue features a bridal room, quaint elevated porch and the Preservation Lawn with a pergola and arbor. The bridal room will not be available to brides at this event.
ART Station Theatre presents Ray Bradbury Live (forever)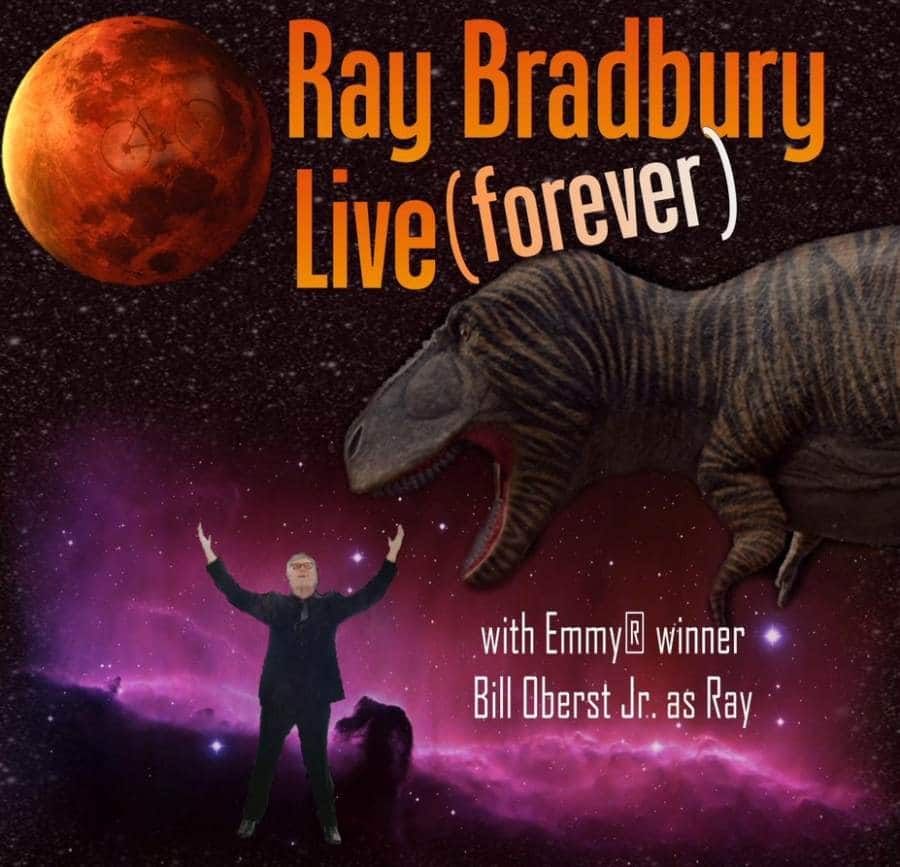 The ART Station Theatre in Stone Mountain Village presents a new play written and performed by Emmy-winner Bill Oberst, Jr. in Ray Bradbury Live (forever) .
Ray Bradbury turned generations of readers onto fantasy, sci-fi and dreams of the future. Emmy-winner Bill Oberst, Jr. is Ray in Ray Bradbury Live (forever) a brand new multimedia stage tribute. With large-screen visuals, an original score and selections from classics like Something Wicked This Way Comes and The Martian Chronicles, it is 90 minutes of eloquence, exuberance and hope – all in Ray's own words. "Ray makes your spirit want to soar" – IndyStar.
Performances will be in the ART Station Theatre Thursday, February 27, Friday, February 28, Saturday, February 29 at 8pm. There will be a Sunday afternoon performance at 3 pm.
Tickets prices are $20 for students and military, $25 for seniors and $29 for adults. Additional fee apply for rows A and B.
Reservations may be made by calling the ART Station Box Office at 770 469 1105 or visit our online Box Office at www.artstation.org
Jewish Black History at the MJCCA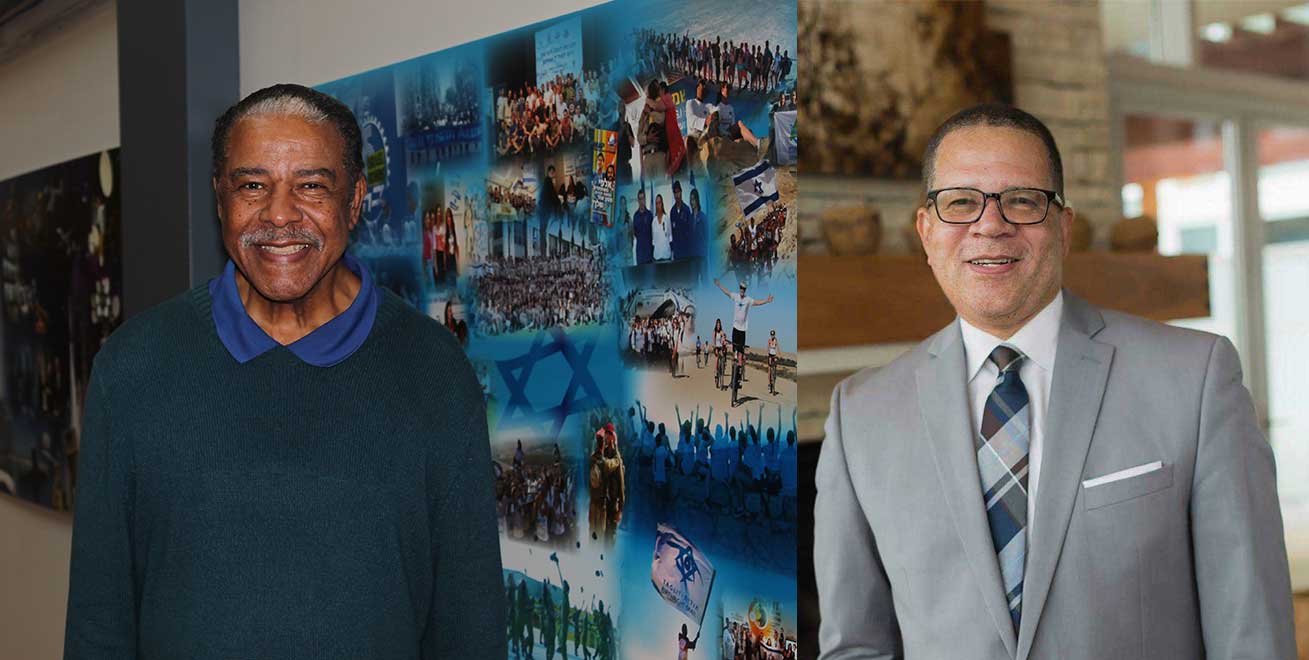 Two Special Programs – Free and Open to the Community
The Marcus Jewish Community Center of Atlanta (MJCCA) invites the community to two fascinating speakers in celebration of Black History Month, as they discuss topics related to Jewish and African-American relations. Both programs are free and open to the community.
More information: //atlantajcc.org/blackhistory or call 678.812.4070.
Monday, February 10, 10:00 – 11:00 am
Growing Up Black and Jewish
Speaker: Dr. John Eaves
Raised in a middle-class family in Jacksonville, FL, John Eaves learned the value of hard work, education, and service from a young age. John's grandfather immigrated to the U.S. from Jamaica with big dreams, but life was not easy for a black, Jewish man. He faced racism, religious discrimination, and financial trouble, but despite these obstacles he raised a large family, instilling the values of hard work, faith, and serving the community. Inspired by the legacy of his family, John has dedicated his life to learning and service. After graduating from Morehouse College, John pursued his master's at Yale University. He was Director of the Atlanta Office of the Peace Corps and has served on the Fulton County Board of Commissioners. Through his career in local politics, John seeks to bring opportunity to his constituents through policies that stimulate economic growth, reduce crime, and bring social and financial security to an ethnically and religiously diverse population.
Thursday, February 27, 12:00 – 1:00 pm
A Select History of Black and Jewish Relations in Savannah, GA
Speaker: Dr. Jeffrey Jenkins
Dr. Jeffrey Jenkins was taught to read at 4 years old by his Jewish neighbors, the Rubins, in Savannah, GA. The Rubins were the first Jewish family Jeffrey knew, and they became his great friends and influenced his life in many significant ways. In 1976, Jeffrey was the first graduate from Savannah State College to earn a Ph.D. He went on to teach, and later retired from a beloved position as a professor of American History and Economics at Savannah State at the age of 52. For the next eight years, he worked as an administrator for the Savannah library system and for a local nursing home. Jeffrey also worked for the Jewish Educational Alliance for 10 years, and most recently decided to return to those roots by taking a support services position at the MJCCA. He believes Jewish people set an example for the world, valuing a good education, love, and family as most important.
More information: //atlantajcc.org/blackhistory or call 678.812.4070.