Redefining what it means for a city to be "smart"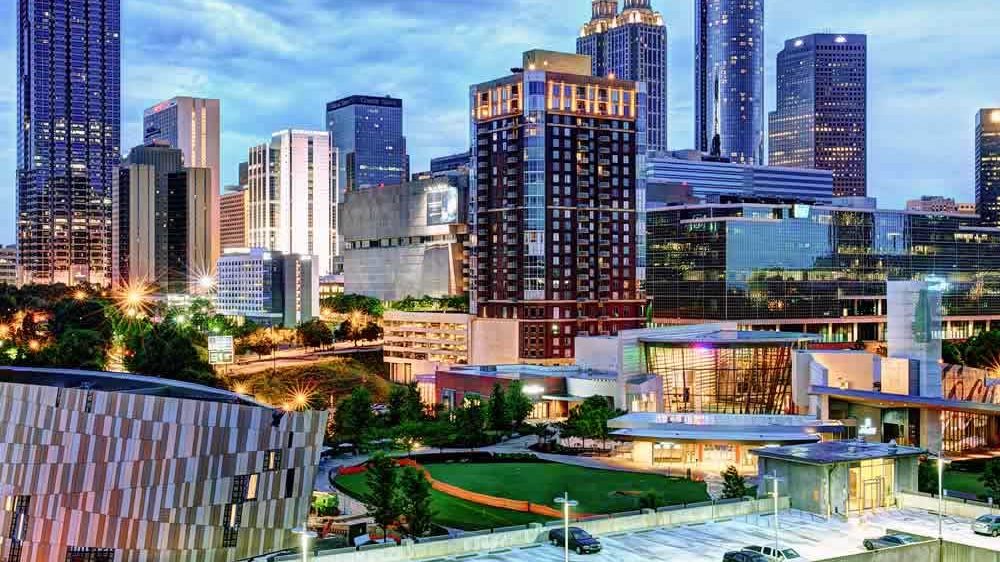 Atlanta hosts the first-ever Smart City Expo in the United States
When? Where?
From Wednesday, Sept. 11 to Friday, Sept. 13, 2019, Atlanta will host the first American edition of Smart City Expo Atlanta at the Georgia World Congress Center, in partnership with Fira de Barcelona and the Metro Atlanta Chamber of Commerce.

What?
Smart City Expo World Congress is globally recognized as the most important conference on smart cities, held annually in November, in Barcelona. Since its inception in 2011, local branches have sprung up on four continents, addressing the particular interests of those regions. The offshoot being transported to the United States for the first time is Smart City Expo Atlanta (SCATL).
We are focused on redefining the term "smart" to ensure equity, prosperity, humanity, inclusion and justice are part of the implementation of blockchain, A.I., IoT, big data and automation.

John Griffin, Director of Communications — Smart City Expo Atlanta

Redefining Smart
Director of Communications — Smart City Expo Atlanta, John Griffin from DKC News, outlined Atlanta's vision for the Expo. "We are focused on redefining the term "smart" to ensure equity, prosperity, humanity, inclusion and justice are part of the implementation of blockchain, A.I., IoT, big data and automation. It's important that we look at social and economic mobility in addition to scooters and self-driving cars, equitable infrastructure not just intelligent and connected infrastructure…and that we invest in human capital not just venture capital."
"The focus on cutting-edge technologies, smart city innovation and equity and inclusion directly align with our One Atlanta vision of affordability, resiliency and fairness," said Mayor Keisha Lance Bottoms. (As cited by Brianne Fortuna, 2019).
Atlanta to Host for Three Years
The city of Atlanta embraces and exemplifies the summit's agenda to encourage smart urban revolution. Griffin revealed that Atlanta has secured a three-year commitment to host the U.S. spin-off of this important conference.
In response to what makes Atlanta a good choice for the U.S. edition of Smart City Expo, Griffin replied, "Atlanta is in the middle of a period of significant growth and investment. The city recently passed legislation to raise $2.5 billion for mass transit and infrastructure; the suburbs are the fastest growing in the U.S.; it has become a center for film and TV production due to the largest tax breaks in the country; it has a burgeoning startup and venture capital culture, and recent expansions there by companies like Google and Salesforce are anchored by Fortune 500 stalwarts The Home Depot, UPS, Coca Cola and Delta Air Lines. Atlanta, and its mayor Keisha Lance Bottoms, are thoughtfully approaching this growth through a lens of equity and inclusion and civic and social innovation, not just technological. To me, that is what makes Atlanta so "smart"."
What to Expect
Imagine stimulating conversations and interactive activities with solution-minded mayors, top-level executives, entrepreneurs, venture capitalists and leading corporations from across America, who share a desire to create more equitable and inclusive cities. Experience three full days (or perhaps just one) of this expo's inaugural expansion to the U.S. and learn what's being done to create a better future for cities and their citizens worldwide.
Each day of exploring technology, sustainability and innovation concludes with happy hour and a reception, allowing more time to create strategic new alliances and open more paths for collaboration.
Griffin stated, "Attendees of Smart City Expo Atlanta will be able to engage with and hear from top government officials, industry leaders and the foremost members of academia on a wide range of subjects from Opportunity Zones and reimagining cities, to the power of predictive analytics to address natural disasters. They will also get to experience cutting edge demos and activations at a world-class expo."
Referencing the offsite Curiosity Lab at Peachtree Corners demo, Griffin affirmed, "On the first day of the conference, we are hosting a truly unique autonomous vehicle demonstration at Peachtree Corners where entrepreneurs will have an actual testbed and 5G connectivity to accelerate research on their innovations."
"We will welcome over 50 local and international companies by the time of the show," declared Griffin. It is expected that SCATL will bring together over 2,500 participants and 200 speakers.
To learn more about SCATL, visit smartcityexpoatlanta.com. ■
Celebrate Love With Gwinnett County's Annual Valentine's Day Weddings And Vow Renewals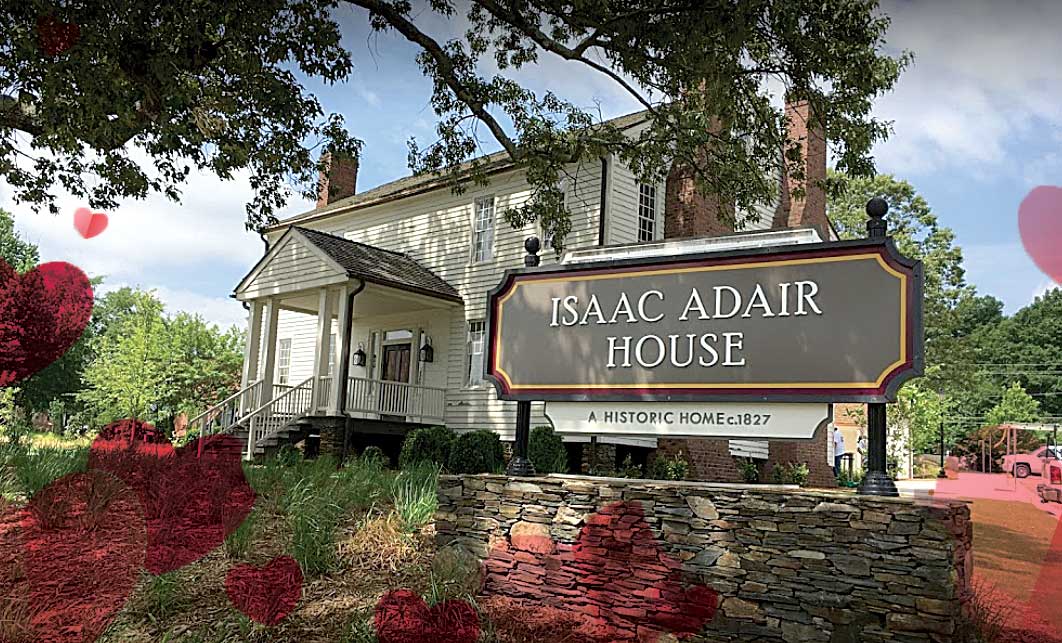 Valentine's Day is a perfect day for couples to say 'I do' or 'I still do,' and they can take the plunge or renew their vows Friday, Feb. 14 from 10 a.m. to 4 p.m. at the Isaac Adair House in downtown Lawrenceville.
The annual Valentine's Day wedding and vow renewal event is co-hosted by Gwinnett Parks and Recreation along with Chief Magistrate Kristina Hammer Blum and Probate Court Judge Christopher Ballar, who will be performing the ceremonies.
Couples who are getting married must obtain a valid marriage license from a Georgia Probate Court prior to the ceremony and bring that original license with them on Feb. 14. Couples who are renewing their wedding vows do not need to bring a copy of their license. No out-of-state weddings will be performed.
For additional information and to make a reservation, please call (770) 822-8081. For information on obtaining a marriage license, call (770) 822-8350.
The Isaac Adair House is located at 15 South Clayton Street in downtown Lawrenceville. The venue features a bridal room, quaint elevated porch and the Preservation Lawn with a pergola and arbor. The bridal room will not be available to brides at this event.
ART Station Theatre presents Ray Bradbury Live (forever)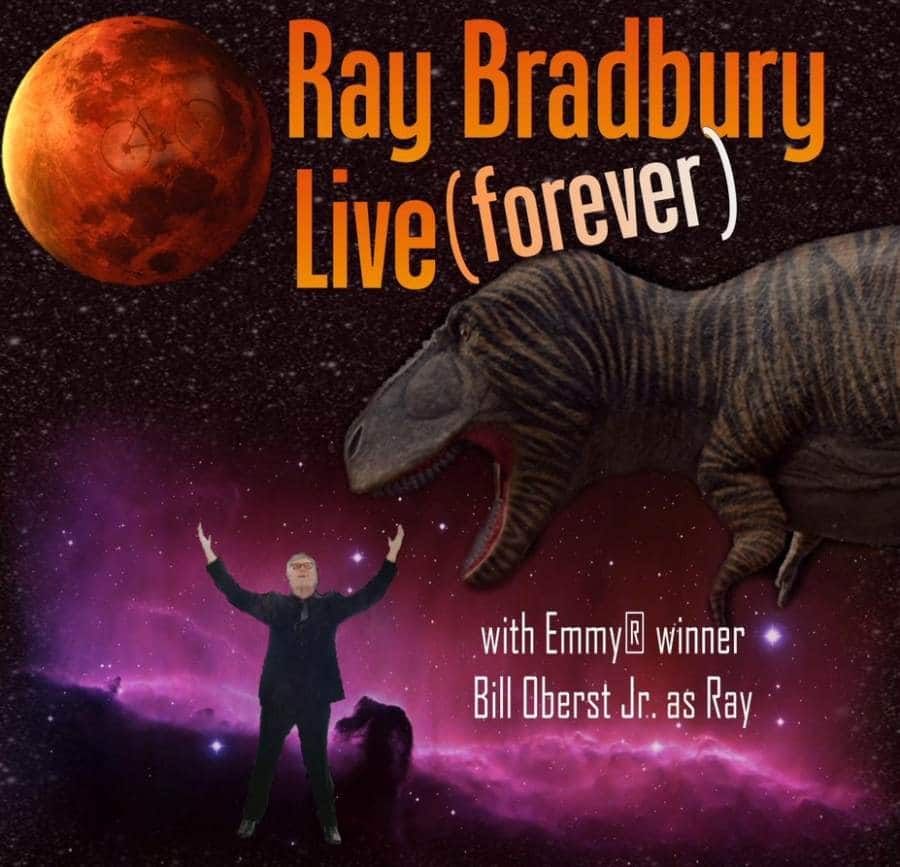 The ART Station Theatre in Stone Mountain Village presents a new play written and performed by Emmy-winner Bill Oberst, Jr. in Ray Bradbury Live (forever) .
Ray Bradbury turned generations of readers onto fantasy, sci-fi and dreams of the future. Emmy-winner Bill Oberst, Jr. is Ray in Ray Bradbury Live (forever) a brand new multimedia stage tribute. With large-screen visuals, an original score and selections from classics like Something Wicked This Way Comes and The Martian Chronicles, it is 90 minutes of eloquence, exuberance and hope – all in Ray's own words. "Ray makes your spirit want to soar" – IndyStar.
Performances will be in the ART Station Theatre Thursday, February 27, Friday, February 28, Saturday, February 29 at 8pm. There will be a Sunday afternoon performance at 3 pm.
Tickets prices are $20 for students and military, $25 for seniors and $29 for adults. Additional fee apply for rows A and B.
Reservations may be made by calling the ART Station Box Office at 770 469 1105 or visit our online Box Office at www.artstation.org
Jewish Black History at the MJCCA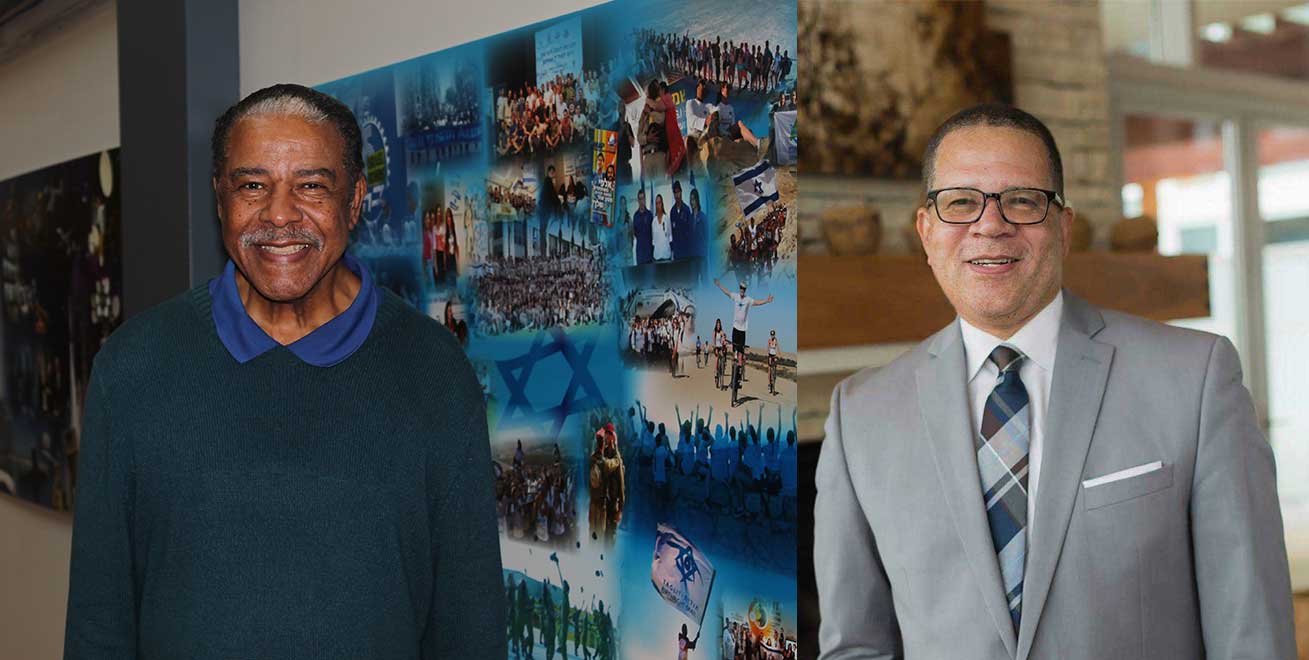 Two Special Programs – Free and Open to the Community
The Marcus Jewish Community Center of Atlanta (MJCCA) invites the community to two fascinating speakers in celebration of Black History Month, as they discuss topics related to Jewish and African-American relations. Both programs are free and open to the community.
More information: //atlantajcc.org/blackhistory or call 678.812.4070.
Monday, February 10, 10:00 – 11:00 am
Growing Up Black and Jewish
Speaker: Dr. John Eaves
Raised in a middle-class family in Jacksonville, FL, John Eaves learned the value of hard work, education, and service from a young age. John's grandfather immigrated to the U.S. from Jamaica with big dreams, but life was not easy for a black, Jewish man. He faced racism, religious discrimination, and financial trouble, but despite these obstacles he raised a large family, instilling the values of hard work, faith, and serving the community. Inspired by the legacy of his family, John has dedicated his life to learning and service. After graduating from Morehouse College, John pursued his master's at Yale University. He was Director of the Atlanta Office of the Peace Corps and has served on the Fulton County Board of Commissioners. Through his career in local politics, John seeks to bring opportunity to his constituents through policies that stimulate economic growth, reduce crime, and bring social and financial security to an ethnically and religiously diverse population.
Thursday, February 27, 12:00 – 1:00 pm
A Select History of Black and Jewish Relations in Savannah, GA
Speaker: Dr. Jeffrey Jenkins
Dr. Jeffrey Jenkins was taught to read at 4 years old by his Jewish neighbors, the Rubins, in Savannah, GA. The Rubins were the first Jewish family Jeffrey knew, and they became his great friends and influenced his life in many significant ways. In 1976, Jeffrey was the first graduate from Savannah State College to earn a Ph.D. He went on to teach, and later retired from a beloved position as a professor of American History and Economics at Savannah State at the age of 52. For the next eight years, he worked as an administrator for the Savannah library system and for a local nursing home. Jeffrey also worked for the Jewish Educational Alliance for 10 years, and most recently decided to return to those roots by taking a support services position at the MJCCA. He believes Jewish people set an example for the world, valuing a good education, love, and family as most important.
More information: //atlantajcc.org/blackhistory or call 678.812.4070.