Gwinnett Animal Welfare to Provide Free Rabies Vaccinations at Atlanta Pet Expo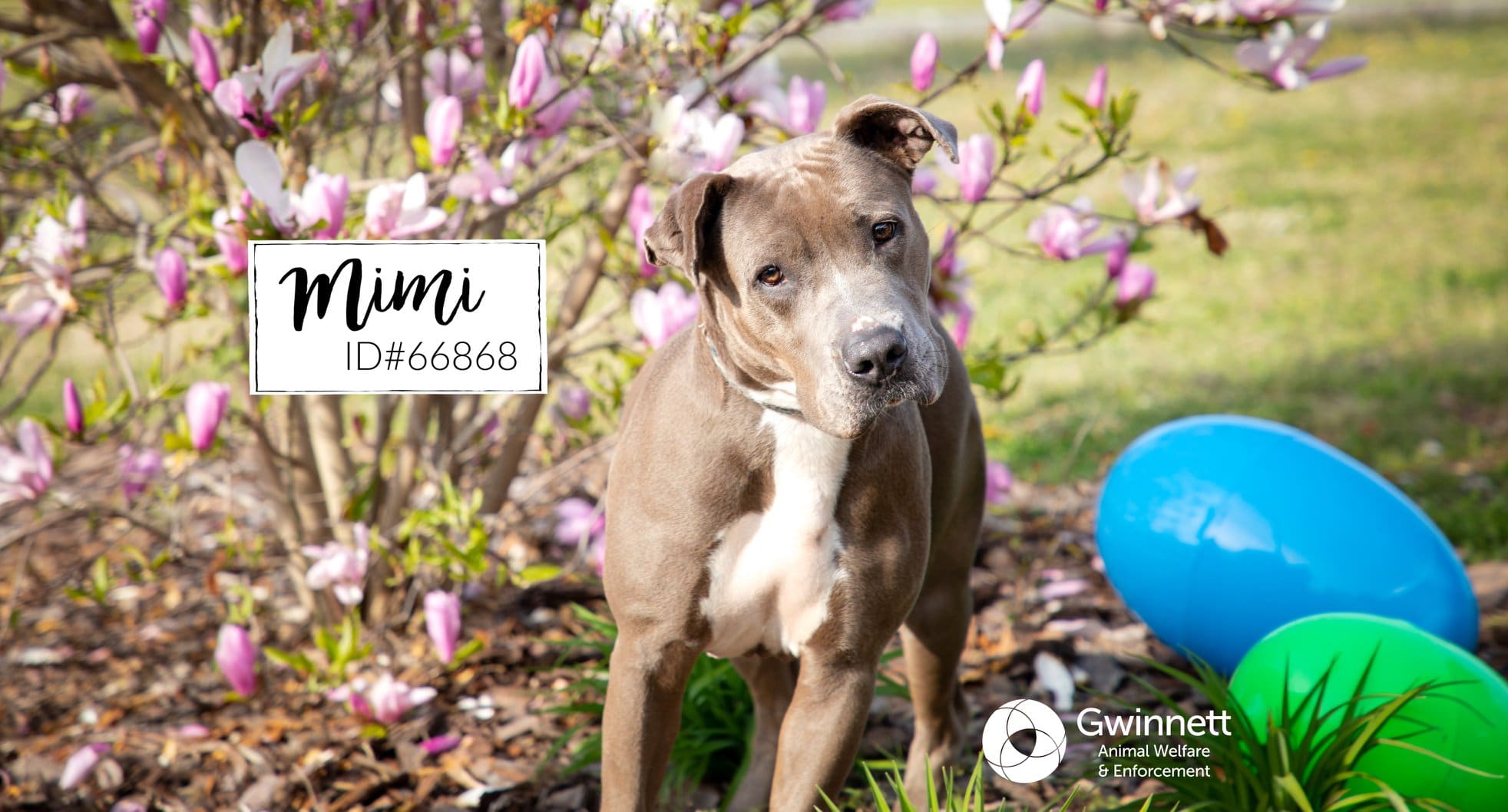 As part of an initiative to help provide a safe and healthy community, Gwinnett Animal Welfare is providing free rabies vaccinations at the Atlanta Pet Expo on Saturday, April 6 from 10 a.m. to 5 p.m. and Sunday, April 7 from 11 a.m. to 4 p.m.
"We want to provide an opportunity for all pets to receive their annual rabies vaccination," said, Gwinnett Animal Welfare and Enforcement Manager Alan Davis. "Rabies is almost always fatal if untreated; prevention is the best way to stop its spread and keep our pets safe."
According to the Centers for Disease Control and Prevention, rabies is a deadly infection that affects the central nervous system and can be transmitted from animals to humans. Principal carriers of rabies are some insect-eating bats and wild carnivores, such as raccoons, skunks, foxes and coyotes. Rabies kills 59,000 people worldwide each year.
The Atlanta Pet Expo will be held at the Gwinnett County Fairgrounds, located at 2405 Sugarloaf Parkway in Lawrenceville. Activities include exhibitors, pet adoptions, free nail trimming, obedience demonstrations, a dog agility course and a costume contest. Other low-cost vaccinations and microchipping will be provided by the Animal Alliance of Georgia during the same event.
The Gwinnett Animal Shelter is open for adoptions Monday through Thursday from 11 a.m. to 6 p.m. and on Friday and Saturday from 11 a.m. to 4 p.m. Gwinnett Animal Welfare is located at 884 Winder Highway in Lawrenceville. You can find updated information about available pets, adoption specials and activities at www.GwinnettAnimalWelfare.com.
Veterans Day Service Monday at Peachtree Corners Veterans Monument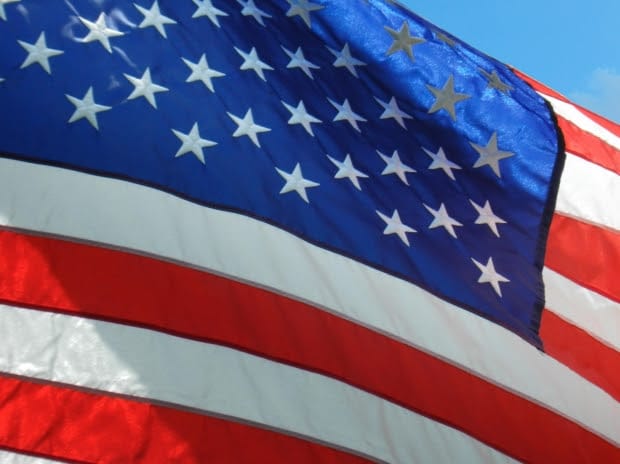 Every year, Veterans Day gives us a chance to pause and honor the sacrifices, courage and patriotism of the men and women who have worn the military uniform. Peachtree Corners residents will have an opportunity to honor its own on Monday, November 11 at the Veterans Monument located on the Town Green at the Peachtree Corners Town Center (5200 Town Center Boulevard, Peachtree Corners, GA 30092).
The 45-minute ceremony will begin at 11:00 a.m. and will include music by the Norcross High School Band and A Capella Chorus, posting of colors by Norcross High School JROTC and guest speakers. Film actor Daryl Keith Johnson will recite an article titled, "A French Soldier's Impression of Americans." The ceremony will conclude with taps to honor all veterans and active service members who have died in the past year and retirement of colors.
There will be seating for about 200 people and golf carts available for those who need assistance getting to the monument.
Please arrive by 10:45 a.m. so we can start precisely at 11:00.
For information about the Veterans Monument, please visit http://www.ptcvets.net.
Bob Ballagh
Executive Director
PTC Veterans Monument Assoc.
The Story Behind the Making of the City's Veterans Monument [Video]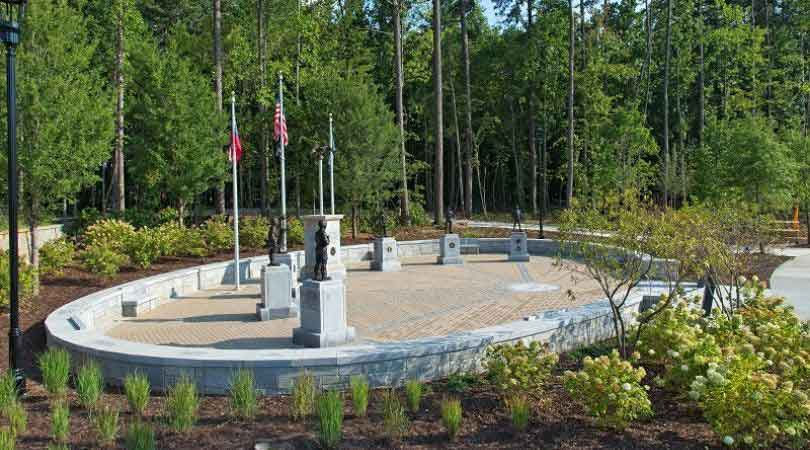 Have you visited the Peachtree Corners Veterans Monument on the city's Town Green?
Do you know the story behind the efforts to build a monument to recognize all of the men and women who have served or are serving our country?
Take time to watch this video which chronicles the history of the monument that took four years and countless hours by a group of very dedicated volunteers to complete.
Howell Upchurch, a PTC resident and videographer, has recreated this extraordinary story in a 39-minute video.
Winter Cornhole League Registration Starting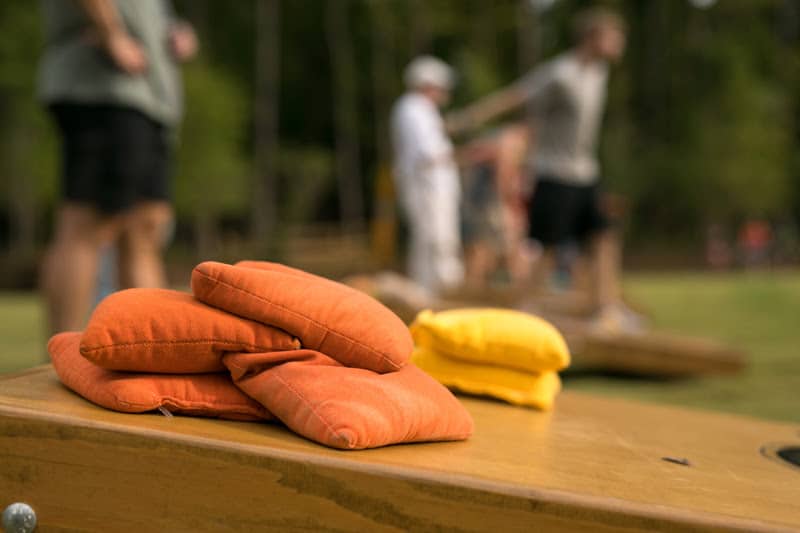 Join us for our 7 week outdoor winter cornhole league in Peachtree Corners Town Center on Wednesday nights!

Season begins on Thursday, January 9, but you must be registered by Monday, December 30!
Play times are 6:45, 7:30, and 8:15pm. *Times may change due to registration numbers.*
All teams play a best of three series against an opponent at their same skill level.

All teams participate in playoffs and qualifying teams represent their location at the CornholeATL City Cornament!

We hope to see you out there tossing bags!
Click here to register and for more information:
Questions? Email Marjie Foley at info@cornholeatl.com or call 404-771-1010.