Emily Hackett Talks about Her Music and Her Hometown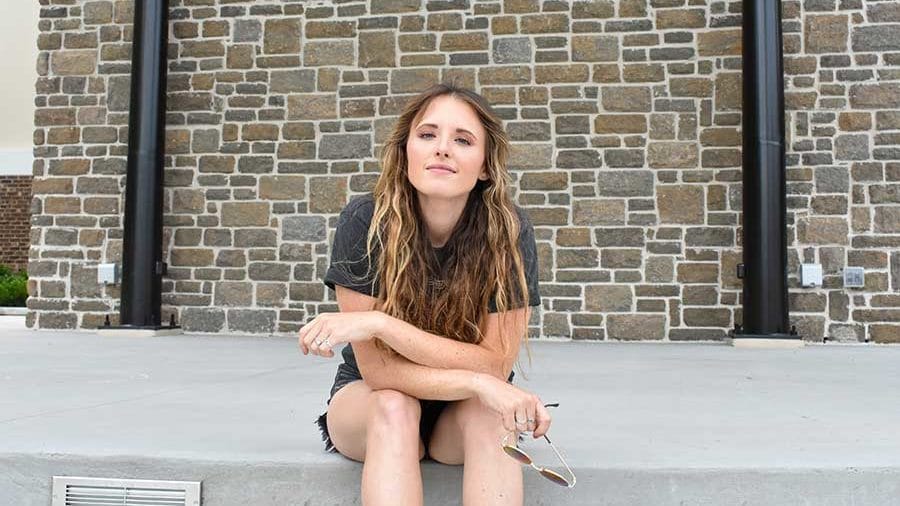 From Peachtree Corners to Nashville
"My dad was constantly playing music around the house," Emily Hackett said, pushing her wavy hair back behind one ear, "and I just became completely enamored with it. He was that guy who brought his guitar everywhere, so live music was introduced to me at a very young age."
That love for music was strengthened through her involvement in the Norcross High School drama program. "Gina Perish, who everyone loves, was quite the character and became like a second mom to me," Emily said. "She was the one that showed me what I was really capable of when it came to performing."
Emily also attributes her songwriting success to the collective efforts of her language arts teachers. "At the end of every year, I always left my language arts class having learned something about myself as a writer. Through developing my writing in class, I was able to take some of that skill home and enhance my songs."
Although she was certain of her direction after high school, the journey toward her dreams was not always simple. In fact, in her attempt to establish a professional music career, she often struggled with the concept of finding her own voice and individuality in her work.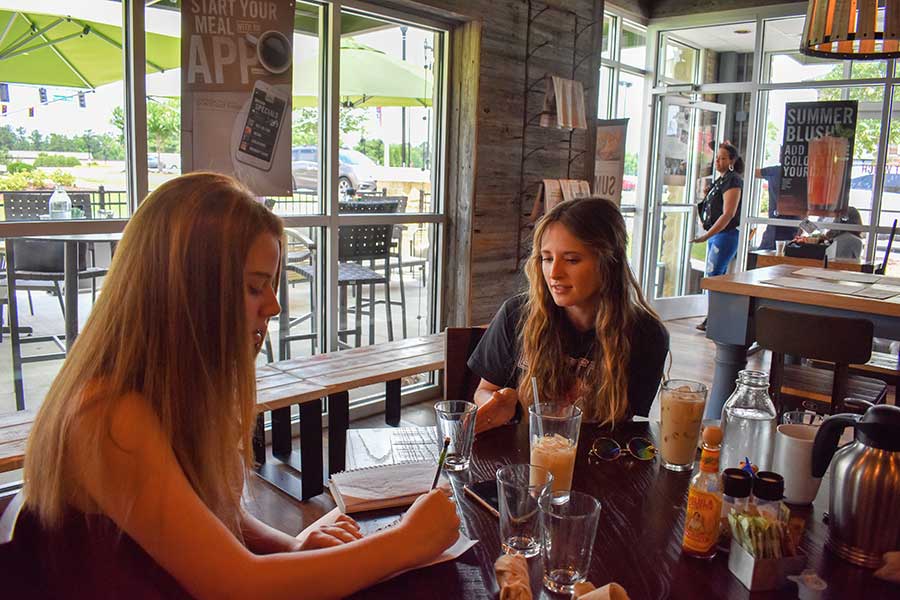 Looking back, she said that she wishes she knew not to "chase what's cool" because being different and true to yourself is what makes people successful. She cited artists like Elton John and Billie Eilish, who turned away from the established norms of the industry to create something novel.
That individual spin can be heard in Emily's unique, yet relatable, music. It's her honest songwriting that not only connects to the hearts of the audience but also helps her move through the trials of her own life. For example, her song "Easy," which focuses on a past relationship and the hurt that she caused someone, was "therapeutic for her" and gave her the opportunity to convey an important message to her fans.
"First, if you've been there before, it's okay. It's not okay to treat someone that way, but it's okay to talk about it. Because I think to talk about it, hopefully, will prevent people from wandering into the same mistakes," she said. And even though Emily shared that it was a difficult song to release and to be honest with herself about, it was written so that other people could feel confident about coming to terms with themselves after a time like that.
But a tough experience isn't always what it takes to make a great song. In fact, Emily claimed her greatest inspirations have come from other artists. "Kacey Musgraves, for example. Lately, she's really just come into her own in a big way. And I've always been a fan of hers, especially as a writer, because her music lets you discover things about yourself."
Emily continued, saying that the artists she has collaborated with also have influenced the way she creates new music. "Even though my songwriting process is always different, Nashville is a really collaborative town, so you have to be able to write with other people and let your music grow from that."
By drawing inspiration from the experiences of other writers, Emily is able to add another layer of meaning to her music. This deep emotion gives her fans something very real to connect to, which undoubtedly attributes to her accomplishments as a musician.
An example of her success was being named CMT's Next Woman of Country. She said that the honor of winning the award wasn't in the recognition alone. "It was an amazing experience, but right now I don't have management, I don't have a publishing deal, and I don't have a record label," she said. "So, for me, the best part about winning was that I was the only one of the nominees that aren't signed to anyone. It taught me that I can love collaborating and the team mentality, but I don't need it to be appreciated as an artist." While she loves having a support system to help her put out her music, Emily has the ability to take her career into her own hands.
As years pass and she becomes more and more successful, Emily always makes time to come back home to Peachtree Corners. She said after living in the city of Nashville for almost 10 years, she has come to recognize the suburbs as an exceptional place to grow up.            
She remembers the welcoming spirit of her hometown, the people of the community and the constant support they gave her as a musician. And staying true to her love of nostalgia, she completes each trip with visits to family favorites like Happy Sumo, Jason's Deli and Dominick's.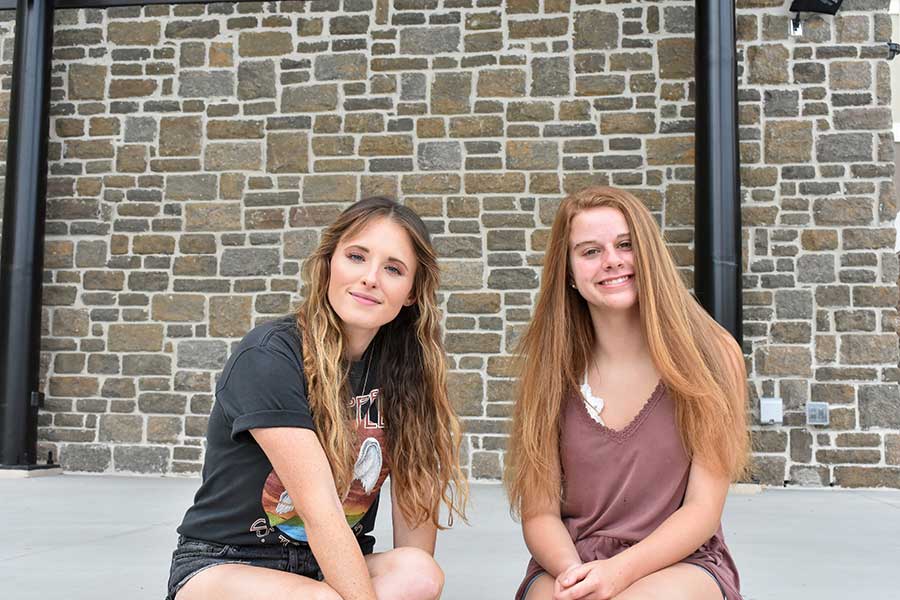 GCPL Offers Opportunity to Earn Free Disney on Ice Tickets Through Reading Challenge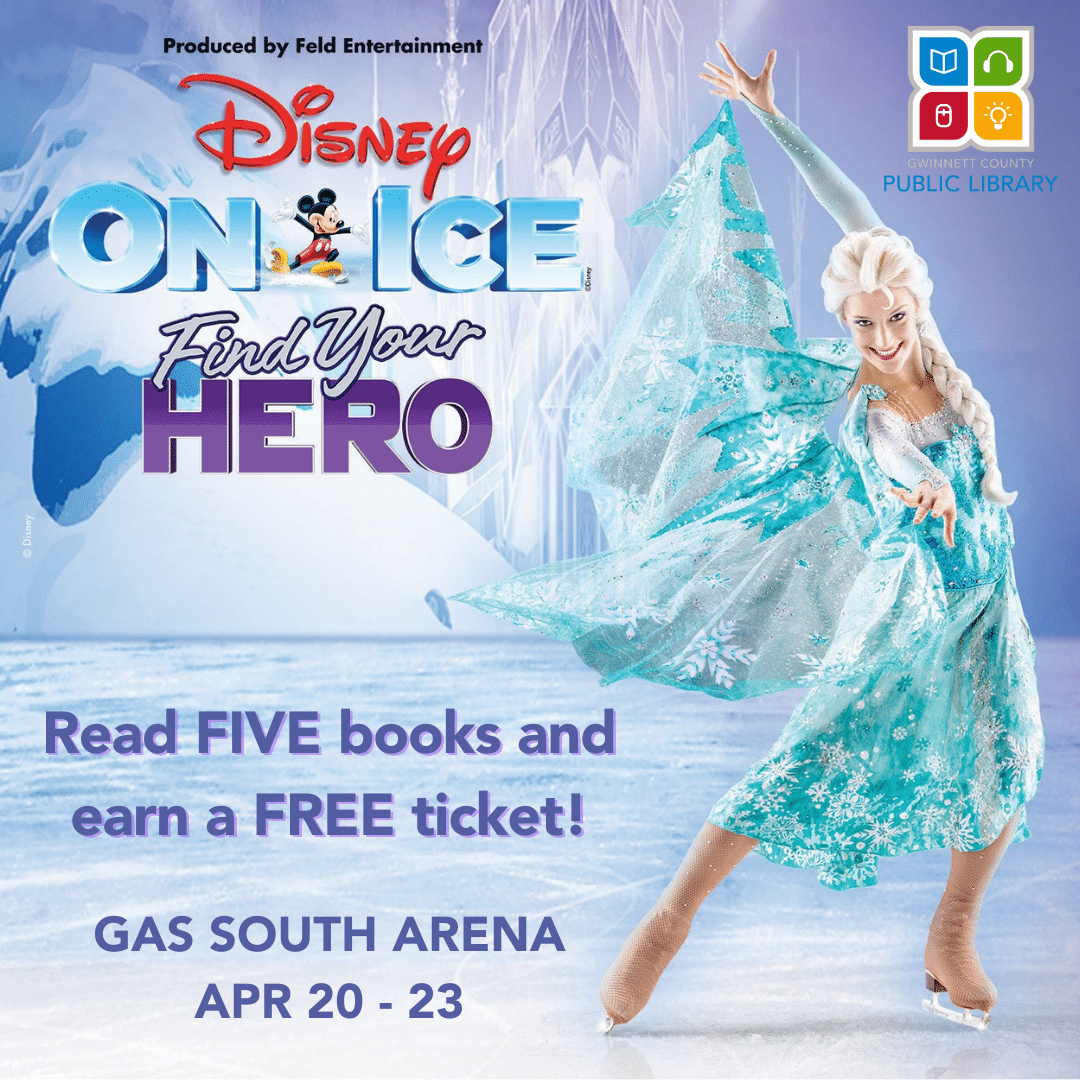 The Gwinnett County Public Library (GCPL) is giving local kids the chance to earn a free ticket to Disney On Ice Find Your Hero! The show will be at the Gas South Arena from April 20 to 23.
Children can their earn tickets by reading five books. Each participating child will receive one Reward Club Card. As children show staff their returned library books, the vouches will be stamped a corresponding number of times.
Find Your Hero!
The Disney On Ice presentation of Find Your Hero! brings together Mickey Mouse, Minnie Mouse, Donald Duck, and Goofy for an adventure filled with tales of heroism from everyone's favorite Disney stories.
Moana and demigod Maui, from the film Moana, bravely voyage into uncharted territories to return the stolen heart of Te Fiti. Anna and Elsa of Frozen go on a quest to protect the kingdom. 
The Little Mermaid tests the power of love, Rapunzel dares to explore the outside world on her own, and Belle, of Beauty and the Beast, boldly tames the fearsome Beast. 
Best of all, everyone discovers that courage, determination, and heart are all part of the hero within us all.
Details
Vouchers for free tickets can be redeemed at Gas South Arena's box office up until Sunday, April 23 for applicable shows on the following dates: Thursday, April 20; Friday, April 21; Saturday, April 22; and Sunday, April 23.
A parent/guardian ticket purchase is required when redeeming a child's voucher for the free child's ticket. One adult ticket must be purchased for every three free kids' tickets redeemed. 
Adult tickets for the show range from $19 to $49, depending on date and seat location. VIP, Rinkside and VIP Dining tickets are available at higher price points.
For more information, click on gwinnettpl.org/kids/disney-on-ice/.

Signature Events at The Forum Return in April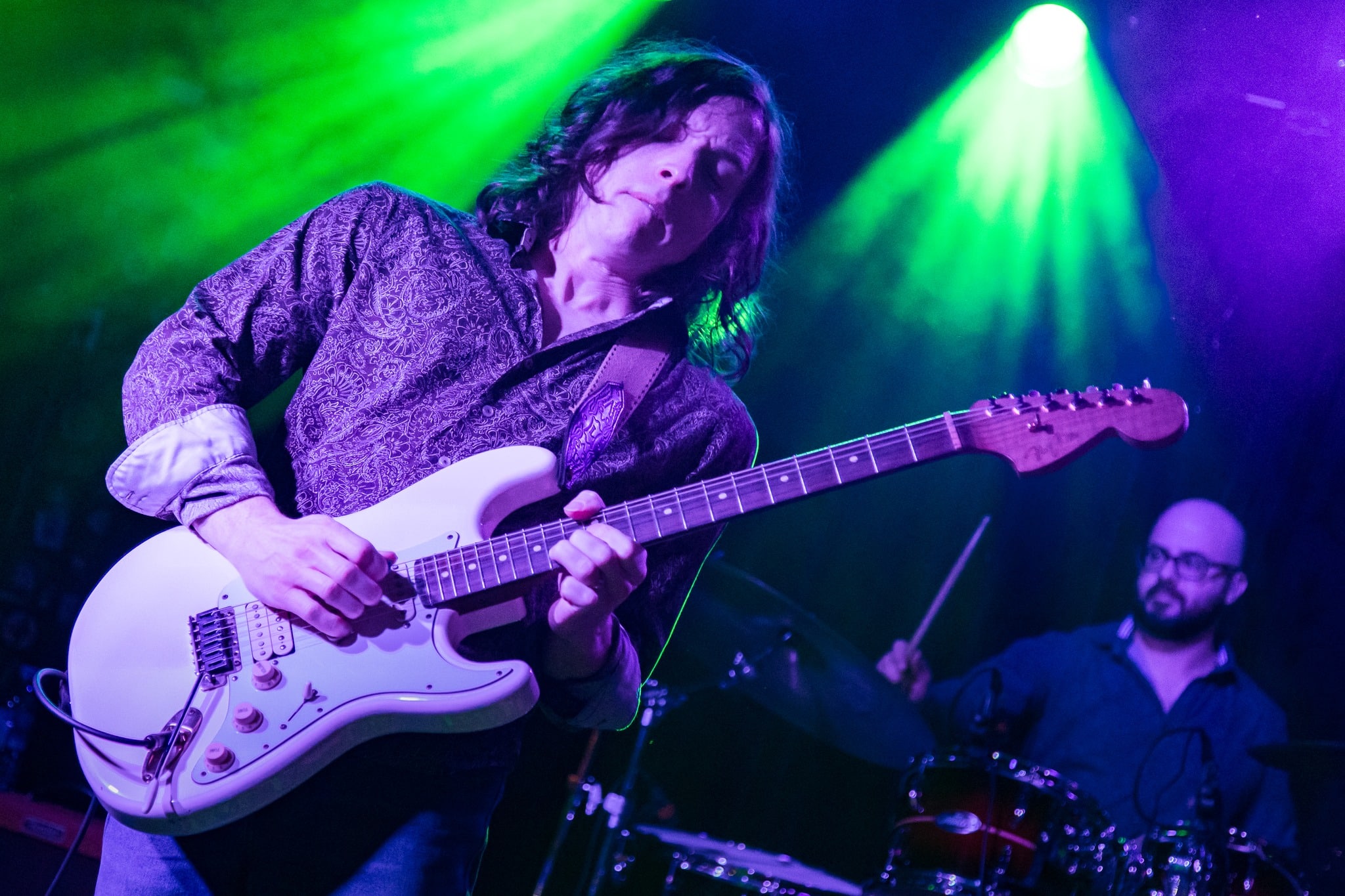 Starting in April and running through autumn, The Forum Peachtree Corners will host special events on a weekly or monthly basis. All events are free and open to the public.
Forum Fit is a free fitness session that will be held every Wednesday, 6-7 p.m., starting April 5. The workout combines strength conditioning, cardio and mindfulness, leaving participants feeling balanced and empowered. Earn a loyalty stamp for every completed class.
Thursday Night Live brings local musicians every Thursday, 6-8 p.m., starting April 6. Everyone is welcome to drop in and groove to the smooth sounds, free of charge. The April line-up is set with: April 6, Hughes Taylor; April 13, East & Ward; April 20, Jacob Harshman; and April 27 The Human DJ.
Little Peaches is scheduled for the last Tuesdays of every month, 4-6 p.m. Young children and their parents / caregivers are invited to enjoy free kid-friendly games, crafts and entertainment. The first session on April 25 has the theme of Spring Fling.
The Forum Peachtree Corners is located at 5185 Peachtree Pkwy., Peachtree Corners. Get additional info by clicking on Events at theforumonpeachtree.com.

Atlanta's Harry Potter The Exhibition Opens October 21 [Photo Gallery]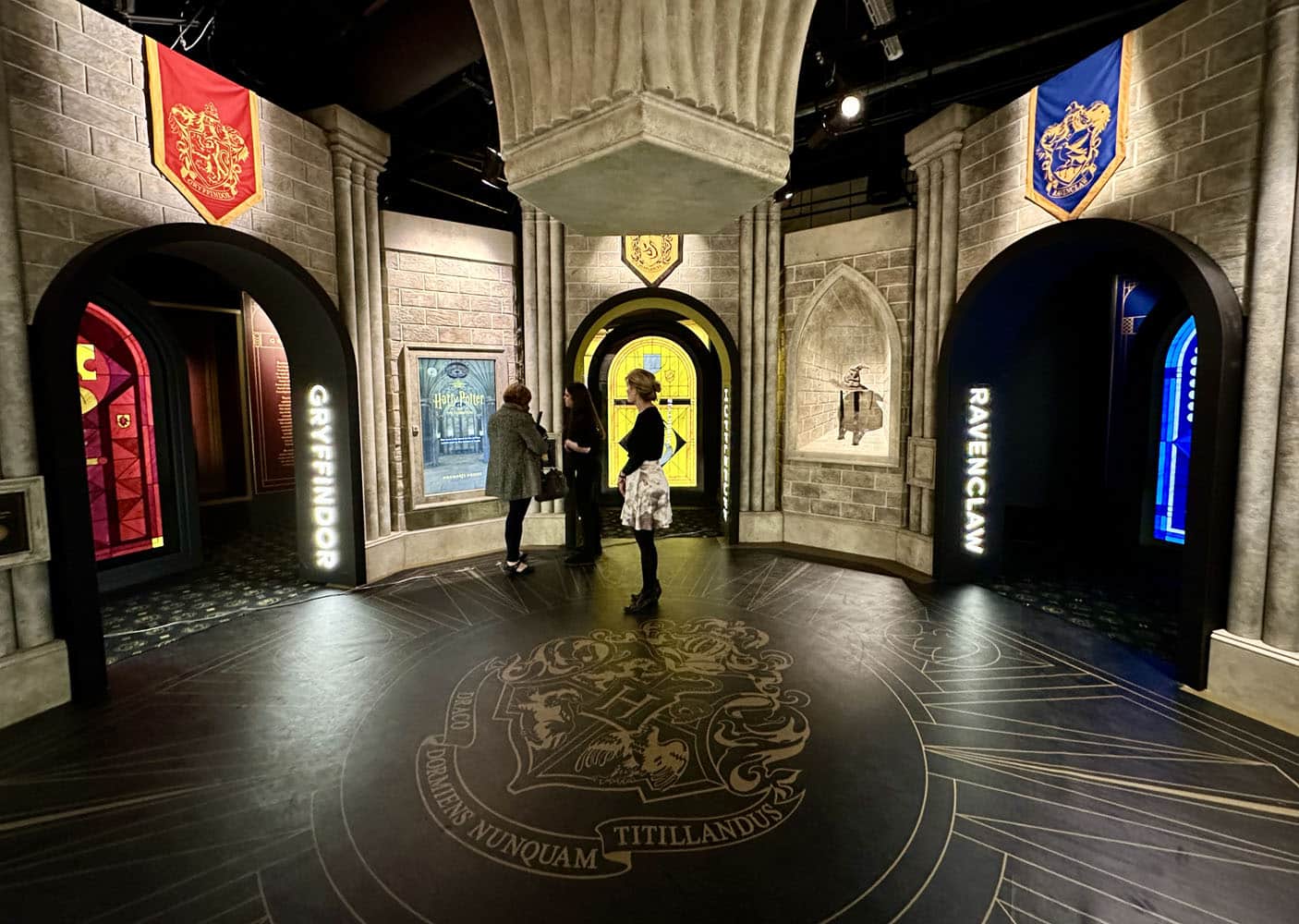 The Harry Potter: The Exhibition, according to the presenters is "the most comprehensive touring exhibition ever presented about the Wizarding World," and will make its second stop on its North American tour here in Atlanta, Georgia.
It will open in the heart of downtown Atlanta on Friday, October 21, at 200 Peachtree Street
.
 
Tickets for Atlanta went on sale on Wednesday, September 28, but fans who are a part of the Harry Potter Fan Club received exclusive access to presale tickets on September 25. 
 
The world premiere of Harry Potter: The Exhibition opened this past February at the Franklin Institute in Philadelphia, PA, where it was seen by hundreds of thousands of fans – ranking as one of the most visited exhibitions in the history of the museum. In addition to Atlanta, the exhibition will continue to tour globally, extending into more cities in Latin America, Asia, and Europe, including the recently announced stop in Vienna, Austria in December 2022.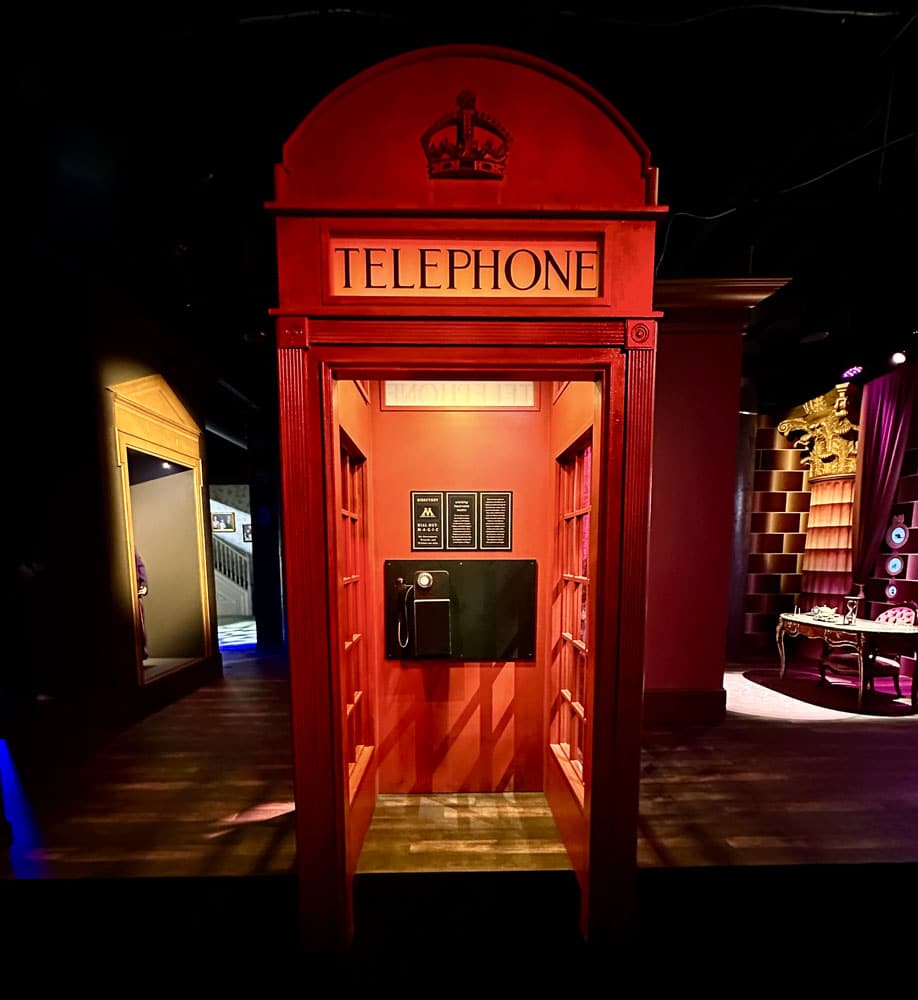 The behind-the-scenes exhibition uses the latest innovations in immersive design and technology. It celebrates the films and stories of Harry Potter, Fantastic Beasts, and the expanding Wizarding World, including Harry Potter and the Cursed Child, through beautifully crafted environments that honor the iconic moments, characters, settings, and beasts, created by J.K. Rowling and as seen in the films and stories.
Visitors will get an up-close look at authentic props and original costumes from Harry Potter and Fantastic Beasts films and will have the opportunity to engage with innovative, awe-inspiring, and magical environments and installations in ways never before experienced in a touring exhibition.
We have some of the first pictures from the Atlanta location courtesy of Bruce Johnson, who works for Explore Gwinnett.