Emily Hackett Talks about Her Music and Her Hometown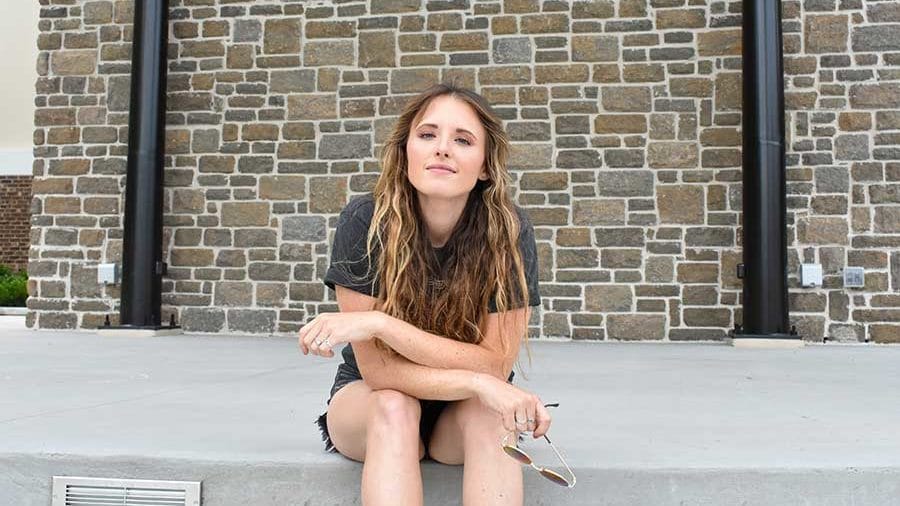 From Peachtree Corners to Nashville
"My dad was constantly playing music around the house," Emily Hackett said, pushing her wavy hair back behind one ear, "and I just became completely enamored with it. He was that guy who brought his guitar everywhere, so live music was introduced to me at a very young age."
That love for music was strengthened through her involvement in the Norcross High School drama program. "Gina Perish, who everyone loves, was quite the character and became like a second mom to me," Emily said. "She was the one that showed me what I was really capable of when it came to performing."
Emily also attributes her songwriting success to the collective efforts of her language arts teachers. "At the end of every year, I always left my language arts class having learned something about myself as a writer. Through developing my writing in class, I was able to take some of that skill home and enhance my songs."
Although she was certain of her direction after high school, the journey toward her dreams was not always simple. In fact, in her attempt to establish a professional music career, she often struggled with the concept of finding her own voice and individuality in her work.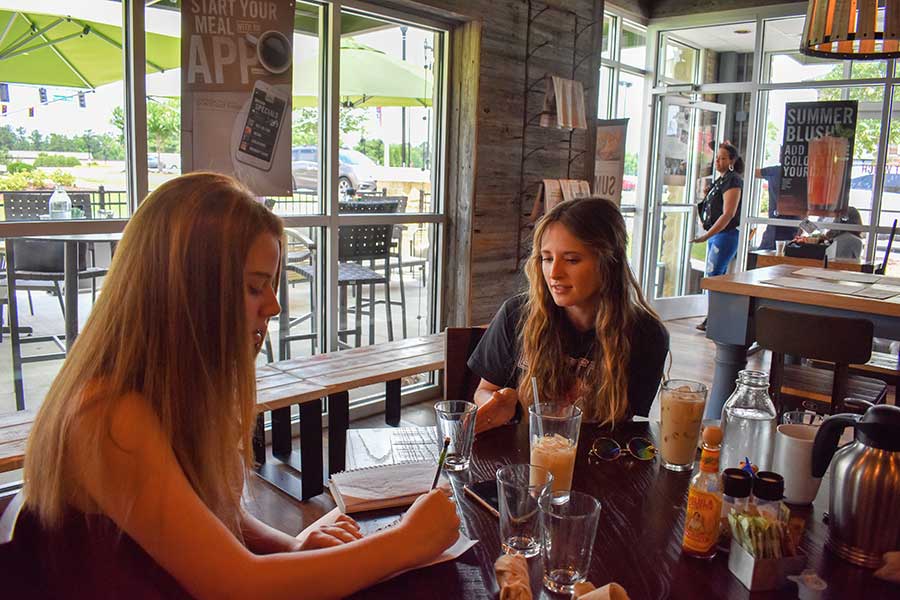 Looking back, she said that she wishes she knew not to "chase what's cool" because being different and true to yourself is what makes people successful. She cited artists like Elton John and Billie Eilish, who turned away from the established norms of the industry to create something novel.
That individual spin can be heard in Emily's unique, yet relatable, music. It's her honest songwriting that not only connects to the hearts of the audience but also helps her move through the trials of her own life. For example, her song "Easy," which focuses on a past relationship and the hurt that she caused someone, was "therapeutic for her" and gave her the opportunity to convey an important message to her fans.
"First, if you've been there before, it's okay. It's not okay to treat someone that way, but it's okay to talk about it. Because I think to talk about it, hopefully, will prevent people from wandering into the same mistakes," she said. And even though Emily shared that it was a difficult song to release and to be honest with herself about, it was written so that other people could feel confident about coming to terms with themselves after a time like that.
But a tough experience isn't always what it takes to make a great song. In fact, Emily claimed her greatest inspirations have come from other artists. "Kacey Musgraves, for example. Lately, she's really just come into her own in a big way. And I've always been a fan of hers, especially as a writer, because her music lets you discover things about yourself."
Emily continued, saying that the artists she has collaborated with also have influenced the way she creates new music. "Even though my songwriting process is always different, Nashville is a really collaborative town, so you have to be able to write with other people and let your music grow from that."
By drawing inspiration from the experiences of other writers, Emily is able to add another layer of meaning to her music. This deep emotion gives her fans something very real to connect to, which undoubtedly attributes to her accomplishments as a musician.
An example of her success was being named CMT's Next Woman of Country. She said that the honor of winning the award wasn't in the recognition alone. "It was an amazing experience, but right now I don't have management, I don't have a publishing deal, and I don't have a record label," she said. "So, for me, the best part about winning was that I was the only one of the nominees that aren't signed to anyone. It taught me that I can love collaborating and the team mentality, but I don't need it to be appreciated as an artist." While she loves having a support system to help her put out her music, Emily has the ability to take her career into her own hands.
As years pass and she becomes more and more successful, Emily always makes time to come back home to Peachtree Corners. She said after living in the city of Nashville for almost 10 years, she has come to recognize the suburbs as an exceptional place to grow up.            
She remembers the welcoming spirit of her hometown, the people of the community and the constant support they gave her as a musician. And staying true to her love of nostalgia, she completes each trip with visits to family favorites like Happy Sumo, Jason's Deli and Dominick's.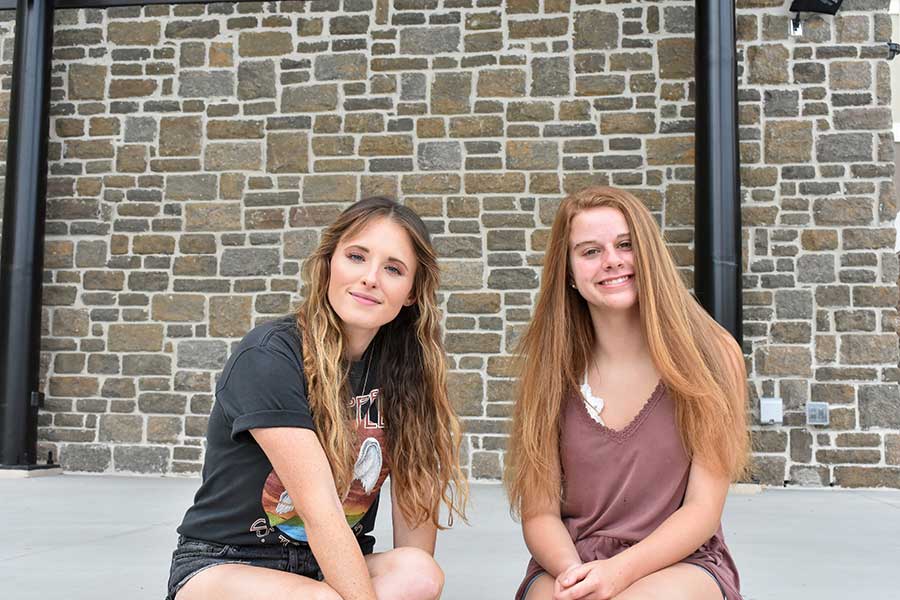 Live on the Green – BJ Wilbanks Band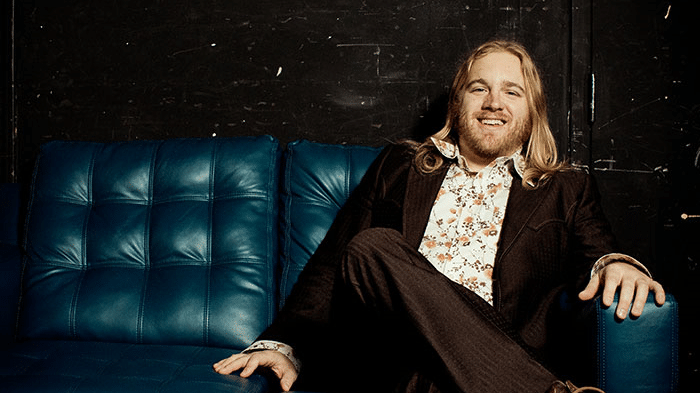 The LIVE on the Green series will take place once a month through October.  Socialize with family and friends while enjoying local up and coming artists during this FREE event. Music kicks off at 7pm and Farm Burger will be selling favorites like their NO. 1 Farm Burger and the NO. 4 Chicken Burger along with local craft beer off their back patio.
Saturday, August 17: BJ Wilbanks Band
Parking
Parking is available within the Town Center shopping center, 5200 Town Center Blvd.
Additional parking is available off Davinci Court off Peachtree Corners Circle (3720 Davinci Ct, 3715 Davinci Ct or 2745 Davinci Ct). You'll cross Peachtree Corners Circle and access the Town Green via a path – look for the signs!
Get Ready to Travel Japan – Olympics 2020!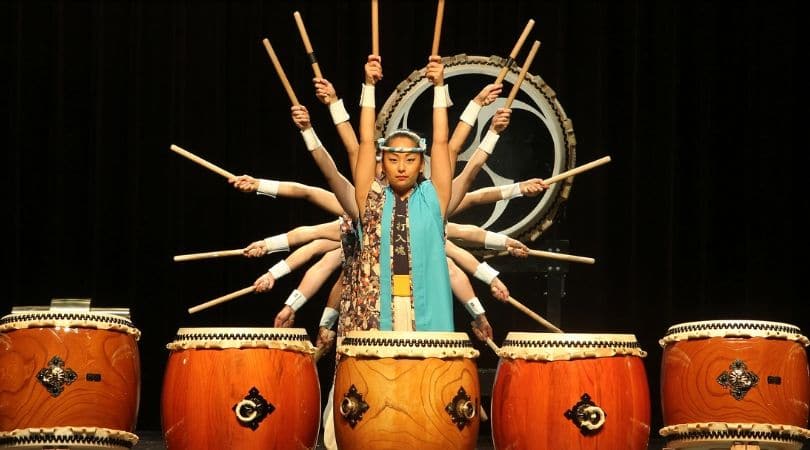 Experience Japan like never before at this year's annual JapanFest Atlanta! Our 33rd JapanFest is all about "traveling" to Japan to enjoy the traditions, natural beauty, and pop culture of the nation that is hosting the 2020 Olympics.
JapanFest 2019 will provide visitors with a unique way to get ready for the 2020 Olympics by learning about Japan through a wide array of performances, presentations, and authentic national cuisine that will entertain, educate, and delight.
JapanFest Weekend is on September 21-22, 2019, from 10 am to 6 pm (Saturday) and 10am to 5pm (Sunday) at the Infinite Energy Center, located at 6400 Sugarloaf Parkway, Duluth, GA. Tickets for an entire day are $10 in advance, $12 at the door.
This year's headlining performers include Nozomi Takeda, Marie Kondo's senior executive consultant who has worked with Kondo since the very beginning in teaching the KonMari "Spark Joy" Method of tidying up homes across America. Also coming from Tokyo will be Tomomi Kunishige, well-known for her dramatic art exhibition-style of Japanese calligraphy that includes English words.
What else is on the schedule:
The ever-popular Matsuriza Taiko Drummers, a Japanese taiko drum troupe of five powerful drummers, will perform and conduct workshops.
Samurai Sword Soul will show off their dramatic sword techniques and demonstrate the "Way of the Warrior."
Street Theater Artist Mariko Iwasa, an accomplished actress in an array of theater genres including kabuki, clowning, and mime, will show us that, "We can say anything without words."
Minyo Station, a Japanese Folk Music Troupe from Los Angeles, combines traditional and western instruments for an eclectic, original jazz sound.
Motoko the Storyteller will mesmerize children and adults alike with both funny and scary Japanese tales told in English.
The traditional Japanese tea ceremony, sumo wrestling, karate and ninja performances, Japanese flower arranging, traditional Japanese dancing and more will all be a part of the festival entertainment program as well.
Two of JapanFest's most popular areas are its Japanese Food Court and Anime Village. Visitors can also head down Ginza Dori, named after Tokyo's famous shopping district. This main street will feature Japanese festival-style games, Japanese ceramics, traditional Japanese clothing, accessories, and toys.
In the "Olympic Village," more vendors will display their wares and art products, for a total of over 120 vendors. In addition, visitors can experience both the old and new of Japanese culture by trying on a kimono, or, for those who want to dress up as their favorite animation character, participate in a Cosplay Contest.
The recently released and highly acclaimed family-friendly film, Mirai, will be screened twice each day, once in English and once in Japanese. Visitors can purchase tickets to the film Mirai onsite during festival days at the box office for just $6.
As the largest Japan-related event in the Southeast, thanks to the generous involvement of the Japanese community and Japanese businesses in Georgia, this is an opportunity to share all things Japanese with Georgia and the surrounding states.
Many of the approximately 550 Japanese companies based in Georgia will display their products in the "Japanese Businesses in Georgia" exhibition (JBiG) including their latest in Japanese technology, such as automobiles, tractors, and electronics.
Tickets for an entire day are $10 in advance, $12 at the door and cover all performances except the film Mirai ($6) for those who wish to attend. Teachers (K-12) can bring their students to JapanFest for free by applying via their educational institution online at www.japanfest.org. College student discounts are available, and other organizations can save money by purchasing advance ticket packages online.
Original JapanFest designer t-shirts will be on sale for $20 to help support our educational programs.
JapanFest is a production of JapanFest Inc., a 501(c )(3)educational nonprofit organization, in association with the Japanese Chamber of Commerce of Georgia and the Japan America Society of Georgia, and is supported by the Consulate General of Japan in Atlanta. JapanFest would not be possible without the help of over 200 volunteers. Tickets can be purchased at www.japanfest.org. No pets other than guide dogs are allowed inside the convention center. For more information, call 404-842-0736 or visit www.japanfest.org.
Sponsors
Platinum-Delta Air Lines; Gold-Aflac Incorporated; The Coca-Cola Company; Silver- Taylor English Duma; TV JAPAN/NHK Cosmomedia America, Inc.; TDK Components USA, Inc.; WSB TV Channel 2; Bronze- Georgia Asian Times; Georgia Power Company; LeafFilter, Miura America Co. LTD; MomoCon; Sapporo USA, Inc.; Temple University Japan Campus; TOTO USA Inc.; Fuji- American Honda Motor Co., Inc. Power Equipment Division; Baker Donelson; Dexerials America Corporation; Georgia Army National Guard; Hartsfield-Jackson Atlanta International Airport; Hoso Media; Novis Creative; Smith, Gambrell & Russell LLP; TD Automotive Compressor Georgia, LLC; WOWNOW Inc.; Niche Import Co.; Yamaha Motor Corp. USA; Capture Cliques, Inc.; Sakura- Anime Weekend Atlanta, AXIS Atlanta; Ernst & Young LLP; Honda Precision Parts of Georgia; Yachiyo Mfg. of America; Hylant; Ume- Atlanta Parent Magazine; AT&T; Brandon Hall School; In Memory of Shigenobu Machida; KPMG; Panasonic Automotive Systems; Toppan Printing; JapanFest is also made possible in part by- Center for Global Partnership; Chopstix for Charity, NAAAP Atlanta Chapter; Explore Gwinnett; South Arts, Inc., and The Japan Foundation.
Departure, a Journey tribute band, Concert July 27th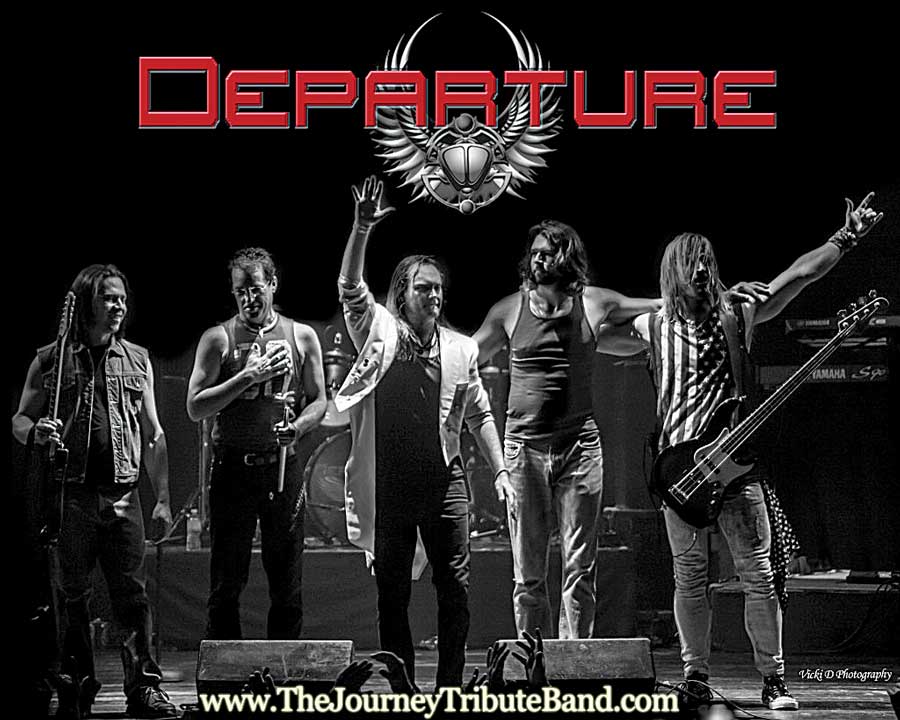 Join us for the Summer Concert Series at the all new Town Green at Town Center on the last Saturday of May, June and July from 5:30pm – 9:30pm.
Admission is FREE to enjoy lawn games and a variety of food vendors. Fans can also visit one of the many restaurants located within the Town Center and bring food to the Town Green.
Departure, SATURDAY, JULY 27TH, 2019
The most respected Journey tribute band in the nation Departure replicates the look, sound and feel of the original 80's rock super group. Their 2 hour performance brings the very best of Journey to audience of all ages.
Food Vendors and Lawn Games start at 5:30 pm
Departure on at 7:30 pm
The all new Town Green is located off Peachtree Parkway directly across from the Forum in the Town Center shopping center at 5140 Town Center Blvd.
GETTING THERE
Park and Walk
Park in the parking areas off Davinci Court off Peachtree Corners Circle (3720 Davinci Ct, 3715 Davinci Ct or 2745 Davinci Ct). You'll cross Peachtree Corners Circle and access the Town Green via a path – look for the signs!
Ride Share
We strongly encourage the use of Ride Share for the event. Ride share drop off and pick up location is The Piedmont Bank, 5100 Peachtree Parkway.