Stories Night Returns in November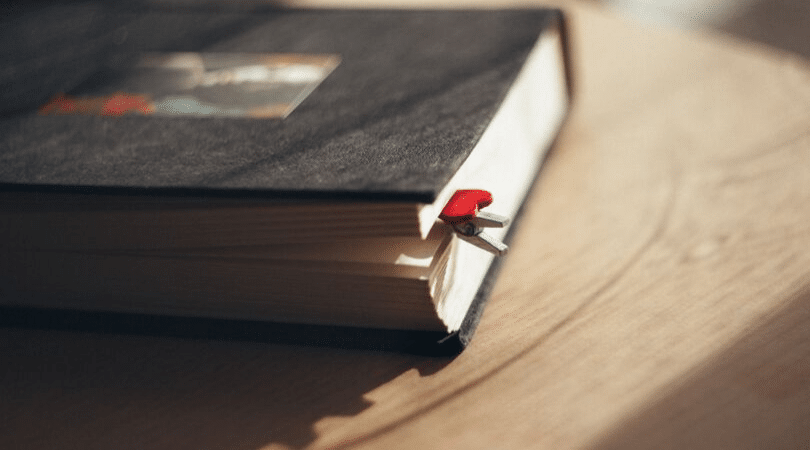 Gwinnett County is one of the most diverse counties in the South, and it's also home to Reconcile Church, which is committed to providing a space to bring together people of different cultures.
The idea of Stories Night on Race in America is that stories can help to bridge the experiences of diverse people and lead them to better understanding. "When stories on race can be told, people are heard and advocates are formed," said Sam Kang, Pastor of Reconcile Church in Duluth.
The most recent Stories Night took place on Aug. 25 at Shorty Howell Park Pavilion. Attendee Michael Aissen said that the event was "…one of the most impactful nights in a long time, when it comes to hearing perspectives different than mine."
The hour-long Stories Night events are held in the evening, 6:30-7:30 p.m. Doors open at 6 p.m. with light refreshments, allowing time to chat with neighbors. The next Stories Night is in the planning stages and is currently slated for November. To find out more about Stories Night and other gatherings organized through Reconcile Church, visit reconcileatl.com or facebook.com/reconcileatl.
A Back to School Message from Rev. Jennifer L. Sacks, Senior Minister, Unity Atlanta Church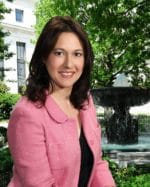 "Listen to Your Inner Guru" – Back to School 2020, By Rev. Jennifer L. Sacks, Senior Minister, Unity Atlanta Church
One Sunday morning at church, a visitor gushed with excitement about being there and meeting me. After the service concluded, he thrust paper and pen at me.
"I want you to write something down," he said and proceeded to advise me about how much I could learn from a local guru.
At one point in my life, I would have taken his words personally, imagining that I'd said or done something "wrong." But instead, I realized that he was a spiritual seeker and wanted to share something which inspired him. He reminded me of my younger self, when I was discovering my own spiritual path, sometimes gushing unsolicited advice about someone or something I thought others needed to follow.
During that time, when I sought all my answers in books, classes, and gurus, I learned a sacred truth from a blessed teacher who said: "Jenn, maybe you could put all the books in a box for a while and stop searching so hard. Listen to yourself. Then, you can be your own guru." Her words are some of the best advice I've ever received.
Especially during this season of uncertainty, adjustment, and ceaseless information streams, we need time to hear the still, small voice within, our own inner guru. This listening process is the kind of back-to-school work we can do anytime, anyplace, anywhere, because it always starts with us.
One of the best ways to begin is by contemplating some questions about our lives now:
What, of our true heart's desires, have we enjoyed from our bucket list? What are we doing to enjoy more?
Which books, newsletters, posts, and feeds do we think we should read, especially if someone else recommended them? Do they provide the education and enlightenment we need? What would we love to read, study, or follow instead?
What projects and activities must we do for our own and our family's well-being? Are we taking enough time for our own self-care? Are we trying to do other jobs or complete tasks which someone else is better equipped to handle?
Which people truly listen and encourage us in living our dreams and passions? Which people try to catch us in their webs of drama and gossip?
When we request advice, do we understand what is said? Are we assisted in determining our own needs? Or does the advice-giver act as if they are the "only" expert, following the "only" path, offering the "only" product there will ever be?
What feels like a drain on our time and energy? What do we truly love doing?
While these questions may take time to consider, the answers will help us learn new truths about ourselves as we begin a new school year, return to the office or re-set our minds to new opportunities that fall often brings. As we keep listening faithfully, we allow our inner guru to guide our discernment. And better than any gold star is the sense of ease and peace of mind we feel in how we choose to live now.
Unity Atlanta offers Spiritual Action Group via Zoom focused on promoting diversity discussion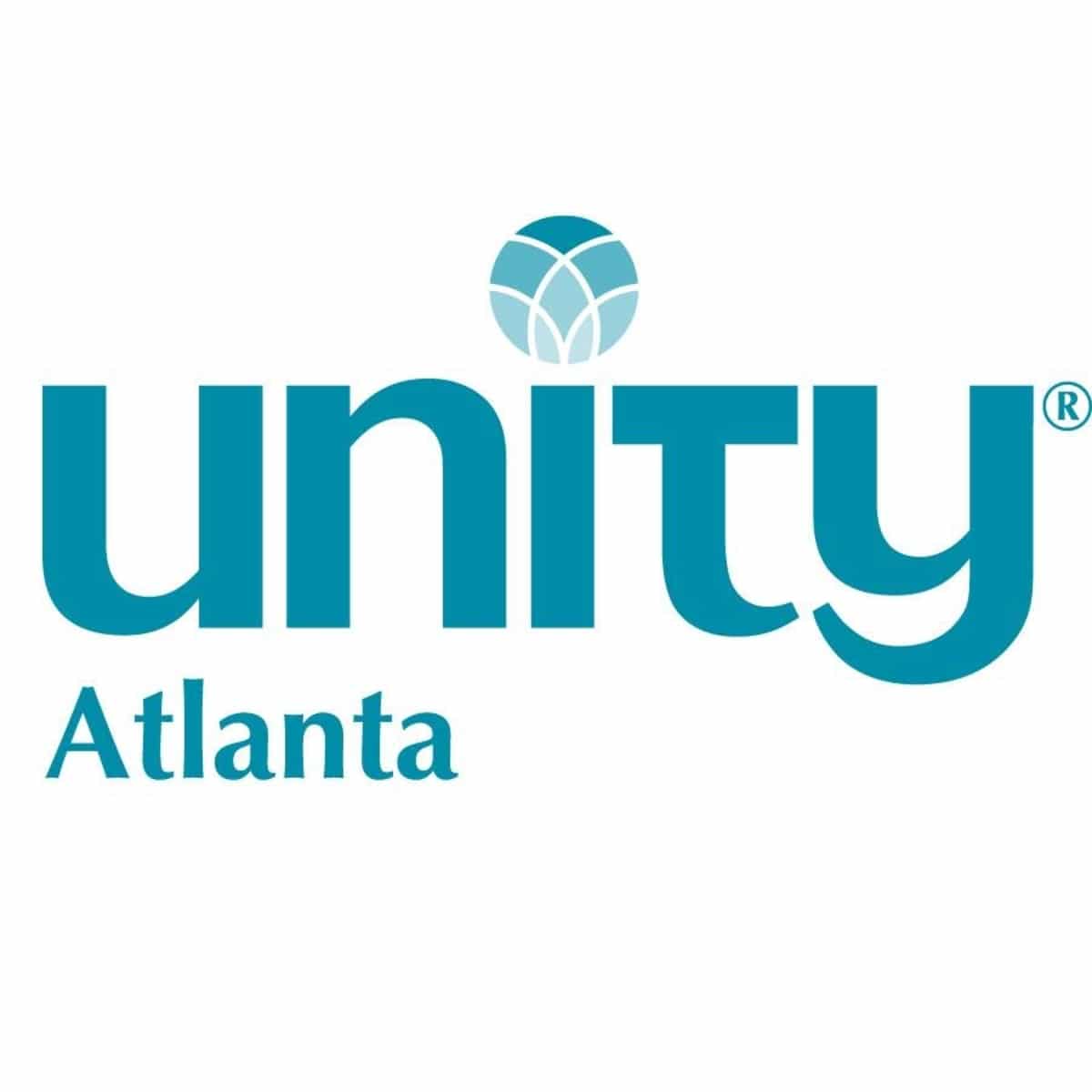 Unity Atlanta's Spiritual Action Group is reconvening, for every Tuesday evening at 7pm via Zoom.  This season focuses on sacred conversations and discussion on How to be an Antiracist by Dr. Ibram X. Kendi.  Dr. Kendi takes us through a journey from thinking like a racist to acting like an antiracist.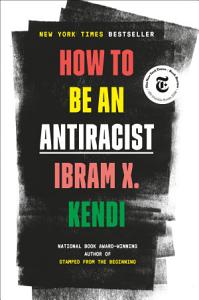 The first meeting, June 9th, was informational.  Participants were asked to read the book's introduction and author's notes in preparation for this first session.  To register and receive the log-in information, email with your full name to SpiritualActionUA@gmail.com
In addition to the weekly zoom discussion on the book, every week Unity Atlanta adds a Call To Action item to put hopes for a more just world into actionable steps.
Week 1 asked attenders to:
Ask GA Senator Jesse Stone, Chair of the Judiciary Committee, (404) 463-1314 or JesseStone@senate.gov, to move HB 426, the Hate Crime Bill, out of committee and to the floor for passage.
Donate to the Bail Project at bailproject.org. The Bail Project provides bail assistance to protesters who have been arrested and lack the funds to bail out of jail.
Say Something!!! Visit the Anti-Hate website to read messages you can send to "haters" on social media.
Week 2 asked attenders to:
Unity Atlanta will continue to host weekly meetings and post call to actions for the foreseeable future.
MJCCA Summer Day Camps: Innovative Virtual Camp Lineup in June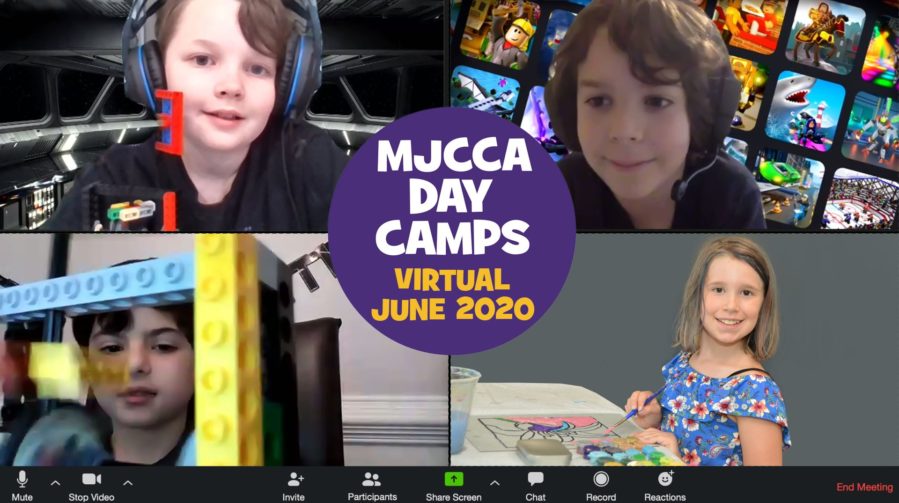 Citing the health and safety of campers and staff amidst the Coronavirus pandemic, the Marcus Jewish Community Center of Atlanta (MJCCA) has pivoted from its traditional in-person day camp program, a mainstay in the metro Atlanta community for countless years, to an innovative and diverse offering of virtual camps aimed at keeping stay-at-home campers engaged in meaningful physical and social activities throughout June. The MJCCA has leveraged strategic partnerships with area experts throughout Atlanta, including the Alliance Theatre, Bach to Rock, Bob Rathbun, Bricks4Kidz, Kids TV International, Painting with a Twist, and Whiz Kids Learning. The center tentatively plans to resume in-person camp activities at Zaban Park in late June.
According to MJCCA CEO Jared Powers, "We immediately recognized the struggle parents in our community were having in terms of keeping their children safe, involved, and entertained while at home. We knew we were going to have to completely reimagine one of our most popular programs, day camps, and be as creative as possible in order to make this work. If the campers couldn't come to us just yet, we would bring camp into their home. Creating integral connections between campers — and between the JCC and our families who depend on us — is what we do best, and I am deeply satisfied that we have achieved that goal."
All virtual camp programs will be held Monday – Friday via ZOOM from 9:30 – 11:30 am; Drama Camp will be held weekdays from 9:00 am – 4:00 pm.
CAMP CONNECTION FREE TO ALL REGISTERED PARTICIPANTS!
Throughout the quarantine, MJCCA Day Camps has kept campers and their families entertained and engaged with weekly online content. They will continue to offer a free Camp Connection program each weekday afternoon from 2:00 – 3:00 pm. Here, campers will enjoy a special Camp Connection with their favorite day camp directors who will be leading a fun, creative activity via Zoom. A supply list will be posted weekly on the MJCCA Day Camps Facebook page to give parents plenty of time to gather supplies for different projects. Participants must be registered in advance to participate in these daily, no-cost activities, which include:
Mondays: Arts & Crafts
Tuesdays: Cooking and Edible Art Projects
Wednesdays: Fun Fitness Activities
Thursdays: Science and Tinker Projects
Fridays: Shabbat Celebration, Challah Making, and Songs
"I am incredibly proud of this amazing virtual day camp experience our team has put together for our campers. From drama to music, LEGO to art, game coding to sports broadcasting, we've chosen some of our most popular camps and made them available virtually. While we all agree that nothing can take the place of an in-person camp experience, we think this is the next best thing and are confident that our campers will stay engaged, active, and connected to their friends. During this time of fear and uncertainly, the impact that this creative programming will have on our community is immeasurable," said MJCCA Day Camps Director Jodi Sonenshine.
Virtual specialty day camp offerings include:
ROCK CITY CAMP: MUSIC AND MOVEMENT WITH BACH TO ROCK
Offered weeks 1 – 4 in June
For: Rising K – 3rd Graders
Instructor/Camper ratio: 1:15
Whether your child is a budding rock-star or an aspiring classical soloist, Rock City Online is the place for them to experience real music education. Through dynamic musical and movement-based activities, exposure to instruments, and musically inspired story-time, budding young musicians will develop the skills needed to read music, play simple rhythms, and develop fine motor control skills that are essential for future success in playing an instrument. Please note: an internet connection and a computer or tablet are required at home.
LEGO CAMP WITH BRICKS4KIDZ
Offered Weeks 1-4
Rising 2nd – 5th graders
Instructor/Camper Ratio: 1:15
Week 1 Theme: Star Wars
Week 2 Theme: Amazing Animals
Week 3 Theme: STEM Heroes
Week 4 Theme: Brick City Engineers
Campers will enjoy building LEGO projects with their very own LEGO kits as they progress through a week-long story. Kids will share their creations, and work in breakout groups to get much-needed socialization and work as a team. Each camp will end with students receiving a diploma via e-mail during a Zoom-based graduation ceremony. Please note: an internet connection and a computer or tablet are required at home and each camper will receive a 'Camp in a Box' supply package via curbside pick-up at the MJCCA on the Sunday before each session.
DIGITAL BUILDERS CAMP: MINECRAFT MANIA WITH WHIZ LEARNING KIDS
Offered Week 1 and Week 3
Grades: Rising 2nd -8th graders
Instructor/Camper Ratio: 1:12
In this tech camp partnership with Whiz Learning Kids, campers will use the popular Minecraft program
to design and build all sorts of exciting worlds and digital creations. With individual and team-based challenges, campers will learn key technical and problem-solving skills and tap into their creativity as they build their way through the week! Please note: an internet connection, a computer or tablet, and a valid Minecraft license are required at home.
VIDEO GAME DESIGN CODING CAMP WITH WHIZ LEARNING KIDS
Offered Week 2 and Week 4
Grades: Rising 2nd – 8th graders
Instructor/Camper Ratio: 1:12
In this tech camp partnership with Whiz Learning Kids, campers will work in Scratch and other computer
coding programs to learn how to create characters, backgrounds, and stories for a complete gaming experience. Instructors will help the campers use problem-solving to work through programming challenges and use their creativity in an interactive medium. The final games our campers create will be compatible on any PC or Mac computer. Please note: an internet connection and a computer or tablet are required at home and software will be provided.
DIRECTOR'S CUT CAMP WITH KIDS TV INTERNATIONAL
Offered Week 1 and Week 3
Grades: Rising 3rd – 8th graders
Instructor/Camper Ratio: 1:15
Campers will write, film, and edit their very own movies. The experts from KIDS TV International will guide them through the moviemaking process, while allowing them to explore their creativity, develop acting and technical skills, and work quickly and effectively to achieve an excellent finished product in the form of a DVD that will be mailed home within two weeks. Please note: an internet connection and a computer or tablet are required at home.
SPORTS BROADCASTING CAMP WITH BOB RATHBUN
Offered Week 2
Grades: Rising 3rd– 8th graders
Instructor/Camper Ratio: 1:10
Campers will learn the ins and outs of sports broadcasting. the Atlanta Hawks' own Bob Rathbun. With more than 20 years of television and broadcasting experience, Rathbun will teach campers all about editing, writing, producing, and on-air reporting and directing. Please note: an internet connection and a computer or tablet are required at home.
CANVAS CREATIONS WITH PAINTING WITH A TWIST
Offered Week 2 and Week 4
Grades: Rising 3rd – 8th graders
Instructor/Camper Ratio: 1:20
In this camp led by the experts at Painting with a Twist, campers will create different masterpieces each day and bring their own canvases to life! An artist will lead each class and walk campers through the painting process step-by-step and all supplies will be provided. No experience is needed, just your child's desire to use their imagination and have fun! Please note: an internet connection and a computer or tablet are required at home and supplies will be provided via curbside pick-up at the MJCCA.
INTRO TO SONGWRITING CAMP WITH BACH TO ROCK
Offered Week 1 and Week 4
Grades: Rising 4th – 8th graders
Instructor/Camper Ratio: 1:15
In this one-of-a-kind virtual experience, Bach to Rock will teach campers how to write chord progressions, song lyrics, construct melodies, and perform their masterpiece! By the end of our week-
long adventure, these future stars will be performing with ease and on their way to their first Grammy!
BEGINNER UKULELE CAMP WITH BACH TO ROCK
Offered Week 2 and Week 3
Grades: Rising 4th – Rising 8th graders
Instructor/Camper Ratio: 1:15
Campers will learn the basics of ukulele in an interactive, virtual group setting. Through games, music theory, and performance, campers will start playing songs quickly! Led by Bach to Rock, this week-long camp will culminate in a virtual performance! Students will learn and play together in a team-like atmosphere, motivating and encouraging each other to practice and perform. Please note: a ukulele, an internet connection and a computer or tablet are required at home.
DRAMA CAMPS WITH ALLIANCE THEATRE
Offered Weeks 1-4
Rising K – 8th graders
Instructor/Camper Ratio: 1:12
Options include:
Creative Drama Camp (Rising K – 3rd)
Musical Theater Camp (Rising K – 8th)
Performing Arts Camp (Rising 2nd – 8th graders)
The MJCCA's signature Drama Camp meets the Alliance Theatre in this singular program second to none. Budding actors will collaborate with other artists, learn about performance, and make lasting memories. Screen time is about 2-4 hours per day and daily activities will include physical and vocal warm-ups, drama games, movement and performance rehearsals, crafts, and self-filmed assignments. Drama Camp will culminate in a final sharing at the conclusion of each week, Friday at 3:00 pm via Zoom. Please note: an internet connection and a computer or tablet are required at home and everything you need for this camp will be shipped to you, including all art supplies, templates for crafts, activity sheets, and books.
More info at mjccadaycamps.org/camps-programs