Lazy Dog Restaurant Opens at Town Center on August 7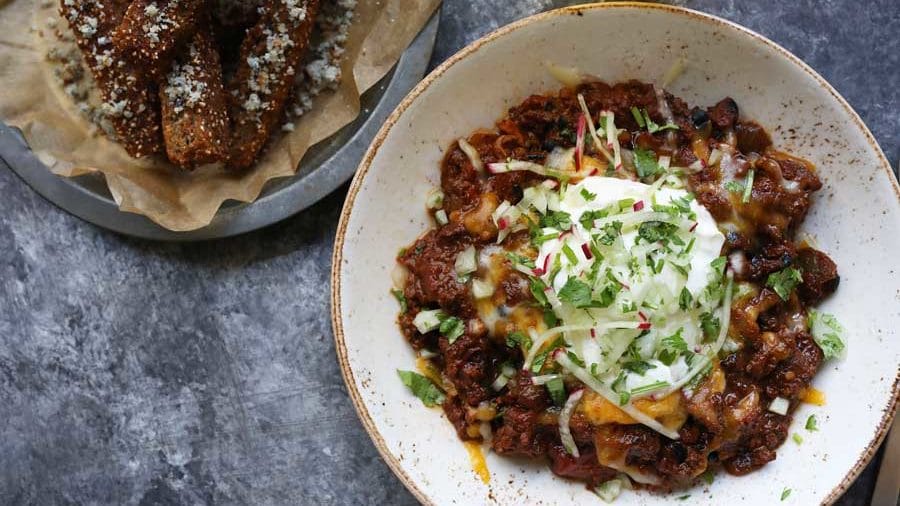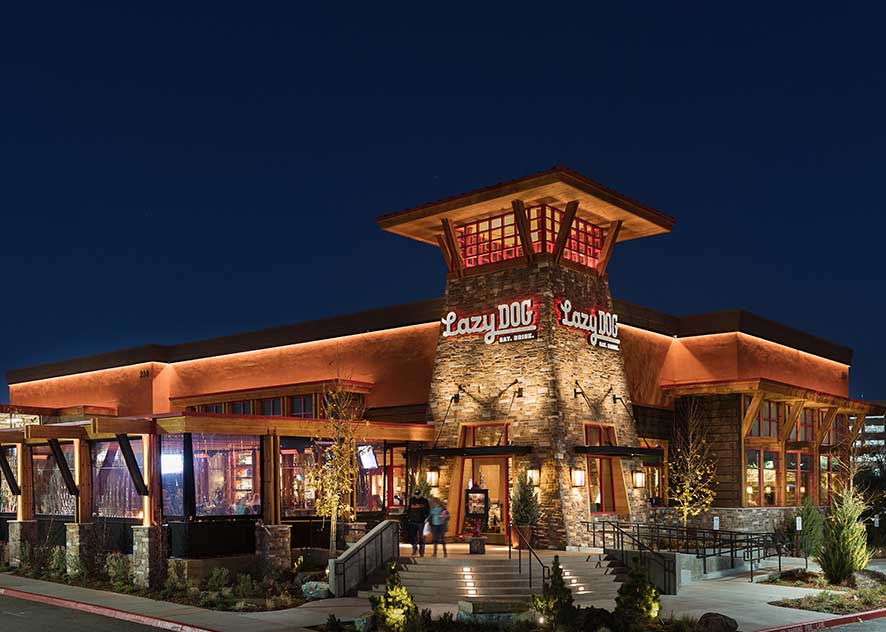 Lazy Dog Restaurant & Bar, the casual dining restaurant known for its handcrafted American food and drink, will open its doors to the community of Peachtree Corners on Aug. 7 at 11am. The new Lazy Dog Restaurant & Bar is located in the Peachtree Corners Town Center at 5224 Peachtree Parkway.
Lazy Dog's menu focuses on elevated dishes that highlight seasonal ingredients, as well as handcrafted cocktails and select beers from local breweries. Each restaurant welcomes guests into a warm ambiance that celebrates the majestic scenery and artisan authenticity of the Rocky Mountains. With a large fireplace, wood accents and cozy seating options, the décor is the perfect backdrop for Lazy Dog's made from scratch meals and spending time with family and friends. Lazy Dog also offers brunch on the weekends, daily happy hour and late-night offerings.
"We are thrilled to join the Peachtree Corners community and bring our style of hospitality and delicious food to the neighborhood," said Chris Simms, founder and CEO of Lazy Dog. "The team, the guests, and the community are the reason why we do what we do – to offer a dining experience that feels like family. We are excited to open our doors and introduce ourselves to the community."
Lazy Dog Restaurant & Bar is dedicated to the communities they serve. As part of the restaurant's pre-opening festivities, Lazy Dog will be hosting private fundraising events to benefit Habitat for Humanity. A ribbon-cutting with the Peachtree Corners Business Association will take place on August 7 at 10:30am.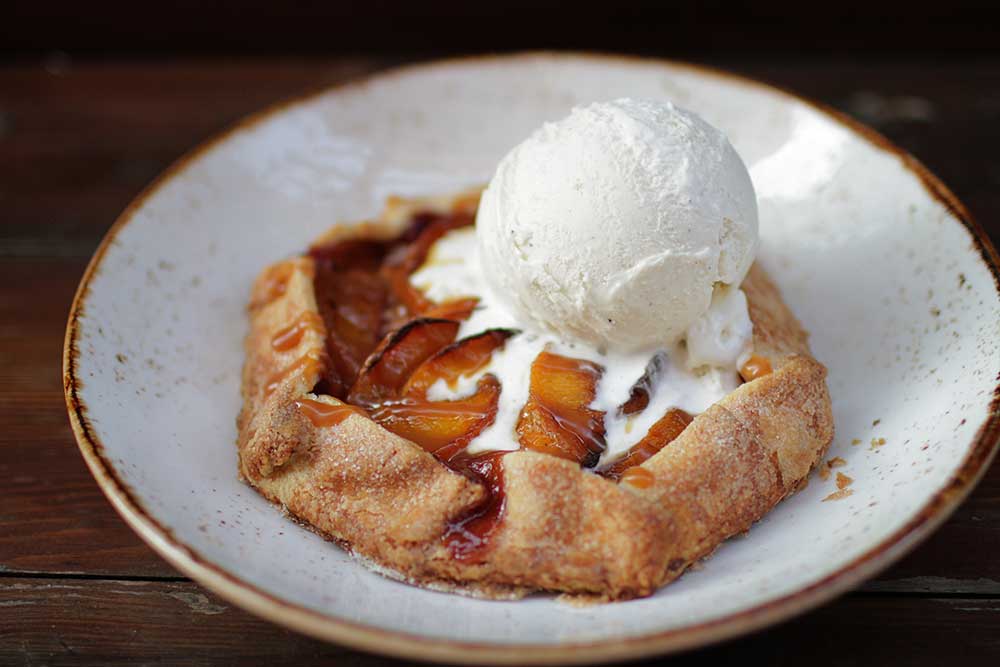 The Lazy Dog menu is dedicated to elevated comfort foods showcased on every plate, and served with warm, caring service in a rustic social setting. The menu features a combination of new seasonal dishes along with house favorites. They offer small plates such as:
Cowgirl cheese dip and pretzels, entrees such as shrimp and grits with housemade sausage and bell pepper gravy, wild boar chili with indigo cornbread fries,
Nashville hot portobello, a vegetarian take on the spicy Southern favorite,
lamb barbacoa tacos and
desserts including a carrot cake made with almond flour and pineapple buttercream frosting for those who are gluten sensitive, and apple-huckleberry open-face pie, all made in house.
Lazy Dog favorites include bacon-wrapped bison meatloaf, campfire pot roast, wok-fired calamari, seared ahi tuna salad, housemade butter cake, as well as an array of burgers, sandwiches, salads, shareable plates and more.
To complement the food, Lazy Dog's bar program features a variety of handcrafted cocktails including the smoked maple bacon old fashioned with bacon-washed Tincup mountain whiskey and the hibiscus margarita with small-batch Lunazul tequila.
Designed to feel like a Rocky Mountain Wyoming escape, Lazy Dog's grand interior will be complete with lodge-inspired furnishings such as cozy fireplaces, ledge stone, a chandelier crafted from Aspen logs, and artwork reminiscent of the Cowboy State.
Multiple flat-screen TVs will be installed throughout the bar and patio areas so that guests may cheer on their favorite sports teams, and a dog-friendly patio. In other states, there are special menus for dogs featuring grilled meats and brown rice – however, the state of Georgia prohibits it. You'll still get a bowl of fresh water.
For additional information about Lazy Dog Restaurant & Bar, please visit www.lazydogrestaurants.com. Learn more about Lazy Dog's food philosophy here.
Pouch Pies Bring Comfort to Peachtree Corners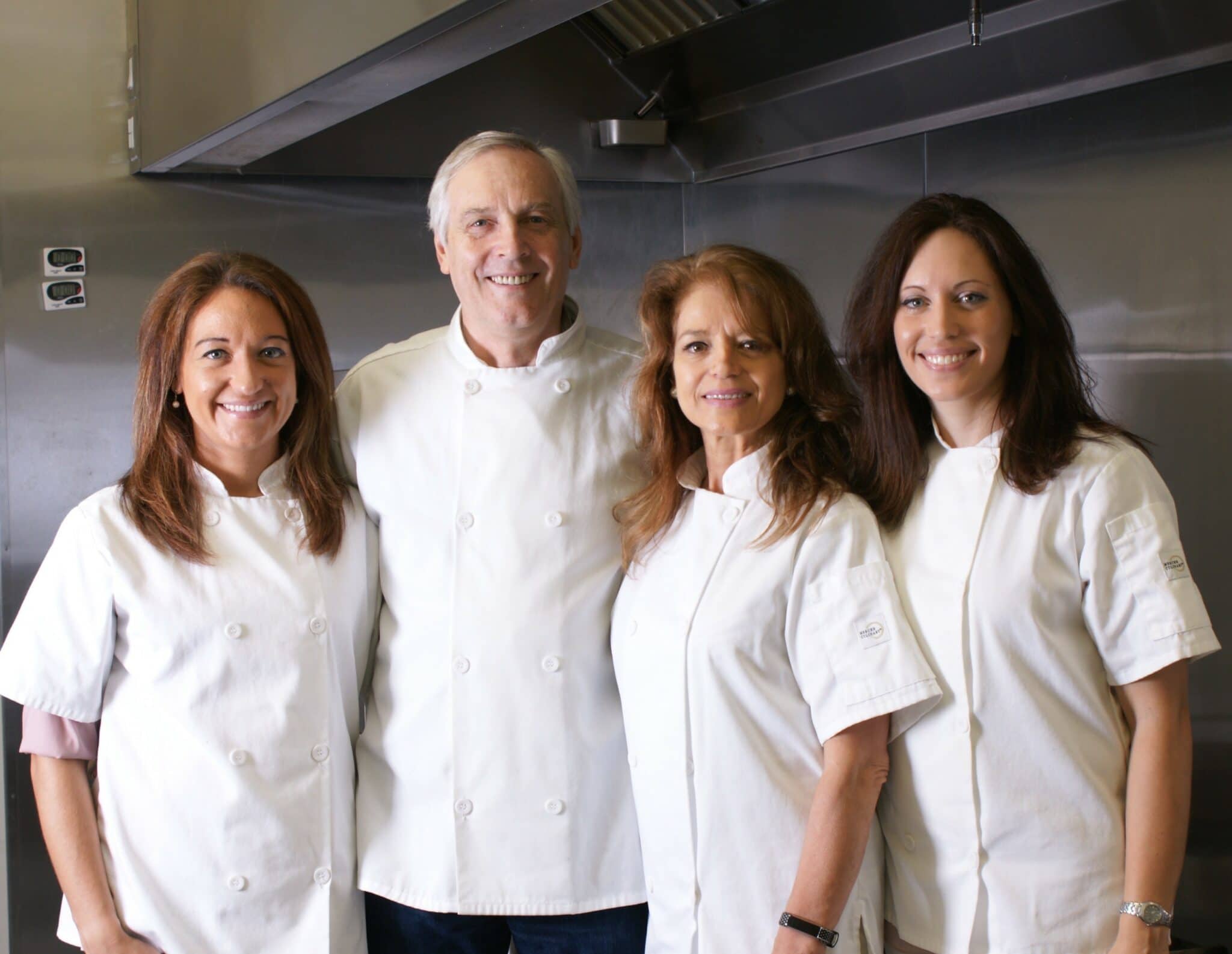 During this difficult time, when we are all looking for a little comfort for our families and ourselves, we need not look further than our own community. We can find it in the walks we take, the neighbors waving hello to us on the street, but especially in the meals we share with our loved ones.
That comforting feeling can be found in delicious Pouch Pies, made locally in a Roswell facility by an entrepreneurial Peachtree Corners family. Now that the holidays are fast approaching, it's hard to imagine how we will make this season feel "normal." Perhaps if we can't be with the people we love, we can still eat the foods that bring us a sense of nostalgia.
The Pouch Pies' Malcher family saw the value in bringing families together, when the two daughters, who were living in South Africa at the time, convinced their parents, who were living in Scotland, to move to the United States to be closer to extended relatives.
A taste of home
Once they made the move, they quickly grew homesick for a certain kind of dish that most other countries around the world have their own version of. "Pies," as they lovingly refer to them, are not the same thing as the sweet, fruit-filled treats we have here in the South. Latin countries have the empanada, India has the samosa and Jamaica has the beef pattie. Even George Washington used to make some version of it; in fact, it was his favorite dish.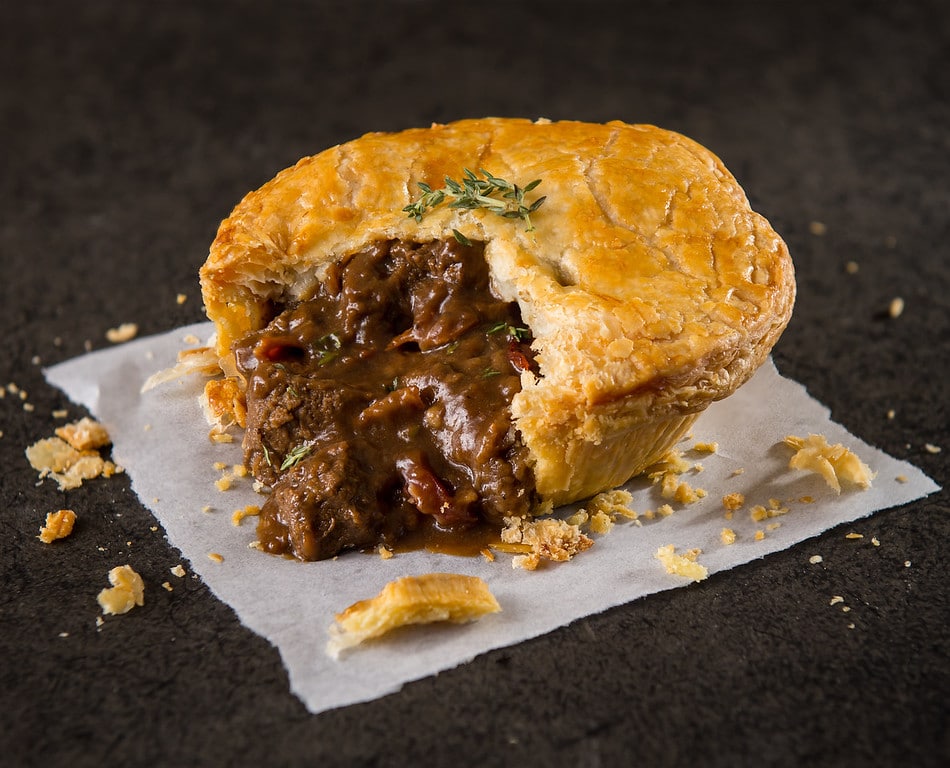 But when it comes to this common food, the closest thing the U.S. has would be the pot pie, which isn't handheld and convenient. "The U.S. had it, then somehow lost it. Now we're bringing it back," said Dave Malcher, the 'father' of Pouch Pies.
In 2015, the family — they call themselves the "pie"-oneers! — decided to open up a small shop in Athens, Ga., where they lived, and spent six months perfecting their recipes and trying new, exciting combinations. Using fresh, high-quality ingredients, they forged on to handmake each pie from scratch.
It was a hit! Not only did they get a ton of business from the local university students with late-night munchie cravings, they also started to notice something far more touching. Expats from all over the world would drive for hours and hours to their little shop in Athens — just to get a taste of home.
Finding more mouths to feed
Three years ago, they decided to close up the shop in Athens and move into a factory in Roswell, Ga. Once there, they expanded the operation, hiring more chefs and distributing to boutique stores and markets all over the country.
Now they ship all over the nation using cooled containers, while still keeping the tradition of hand-making each pie individually. It eventually caught the eye of some prestigious culinary awards and earned the Flavor of Georgia Award in 2019.
Once the pandemic hit, the Pouch Pies family worried about how their special little company might survive. "We learned not to take anything for granted," said Dave, speaking about the ability to stay quarantined with his family and still see them every day. "The way I see it, you can either adapt to it, or stop your life right there."
And adapt they did. In addition to distributing their pies to businesses, Pouch Pies started hipping directly to customers, even providing free local deliveries to members within the community. Now families of Peachtree Corners — and all over the country — can enjoy a homecooked meal on nights when they're exhausted from virtual learning, housebound kids or COVID-burnout.
"It was local businesses that first kept us going," Charmaine, one of the sisters, recalled. "Now we love being able to help out the community during this difficult time."
Familiar flavors
I, myself, was "coerced" into a taste test. (Yes, it's hard being a writer, sometimes!). After sharing with my family, I asked what they thought.
My mama's favorite was the Spinach and Feta, and she pointed out that while most American pot pies are mostly gravy, Pouch Pies are full of meat and vegetables. My husband's first response was that one of the pies — Beef, Bacon and Ale — reminded him of his mother's fabulous brisket. And that's what it comes down to, isn't it?
This holiday season, even though we can't physically be with our loved ones, we need to do all we can to find the comfort of the many holiday meals we've shared with them. Thank you, Pouch Pies for giving us a taste of home this holiday season.
As an exclusive perk for magazine readers, Pouch Pies is offering a 15% discount on their site — just order through their site at pouchpies.com and use the code PTCmag when checking out. You can also call at 470-545-3895. The offer will be valid until January 31, 2021.
Use the discount for the seven- or nine-ounce pies. Pouch Pies also plans to offer mini sausages and sticky toffee pudding, and they'll roll out a new flavor — Beef Bourgeon — for the holidays.
Taqueria Del Mar to give away Thanksgiving meals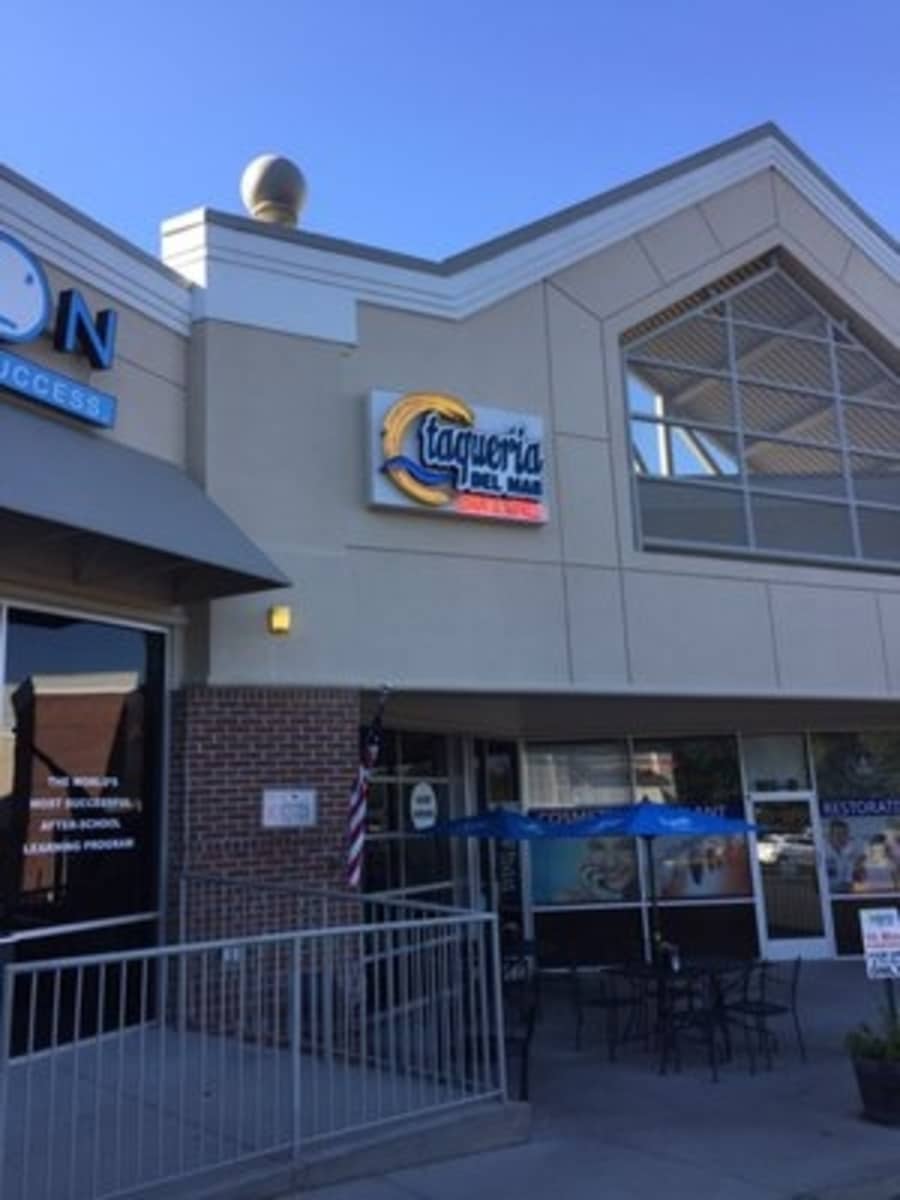 As Thanksgiving approaches, normally many people would plan to gather with friends and
families to celebrate the bountiful life most are blessed with. However, there are millions of
others who go without on Thanksgiving Day. Taqueria del Mar has decided to forgo
Tacos and Tostadas on Thanksgiving 2020 and instead turn their attention to Turkeys and
togetherness. This Thanksgiving, the restaurant wants to focus on "Unity in the Community".
"What we take most pride in is helping those that need help the most. We have always served a traditional Thanksgiving meal on Thanksgiving using the 'Pay what you can' format. Some guests simply don't want to cook at home, others can't afford to cook at home, and a lot are somewhere in the middle. All we wanted to do was offer a comfortable, judgement free setting where all could come together as a community and celebrate Thanksgiving," Owner Andrew Hoppen said.
Taqueria del Mar will be offering a traditional Thanksgiving dinner for free! They will
be offering a convenient "Take and Bake" one pan meal that feeds up to six people. Open to
everyone, we want to give back to those that may not have the means to celebrate Thanksgiving. They want to give back to the community that provides for us and our families each and every day.
So if you or anyone you know is in need, please contact Taqueria del Mar. We will also be offering the meal for six people to purchase for $50. As in past years, the business operates under the "Pay what you can" and "Pay it forward" principles – so if you can not afford to pay, we will not turn anyone away. And of course, if you can "Pay it Forward", your generosity is most appreciated. All proceeds will be donated to their sister charity, the Renewed Hope House of Wellspring Living, located in Duluth GA.
Source– City of Peachtree Corners Press Release
Jolene's Wings & Beer, a New Virtual Restaurant from Lazy Dog Restaurant & Bar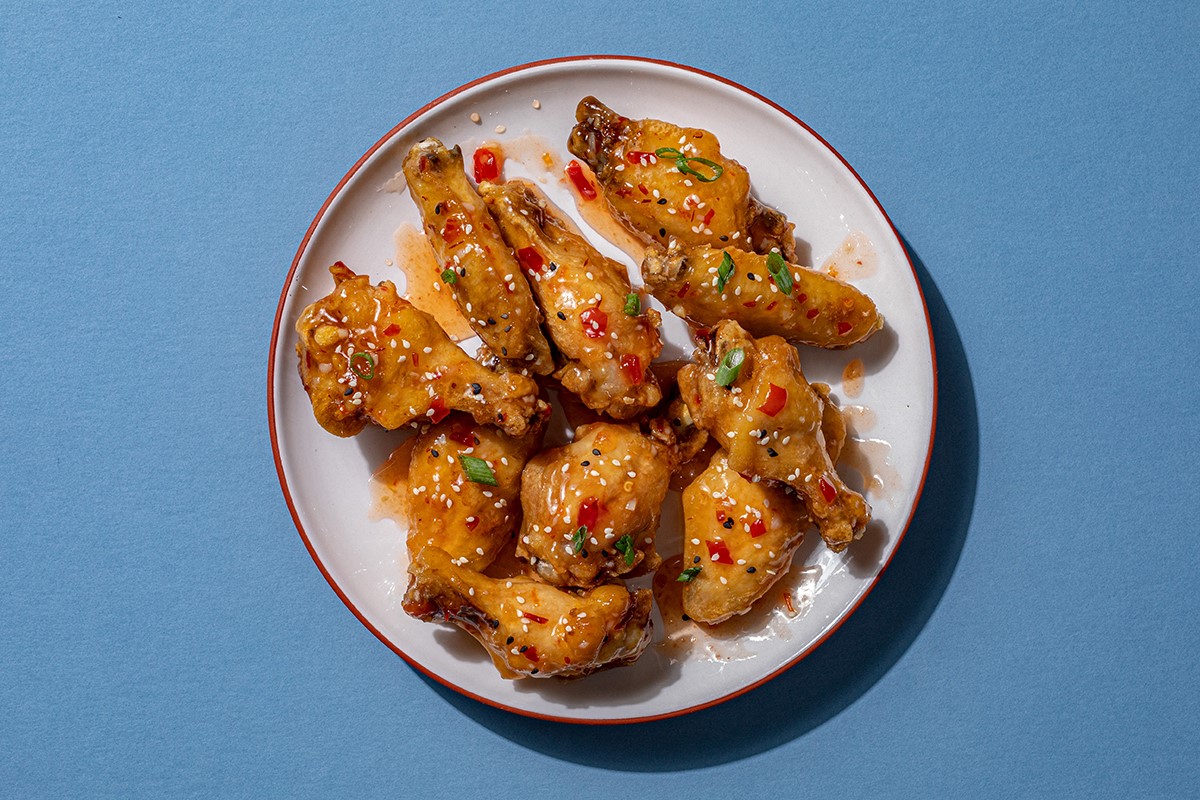 Lazy Dog Restaurant & Bar introduces Jolene's Wings & Beer, a takeout & delivery restaurant that offers a variety of wings, sides, housemade dipping sauces and house beer for you to mix and match.
"We've been playing around in the kitchen with different sauces and flavors on our wings for years and now seemed like the right time to share some of our favorites," said Chris Simms, Lazy Dog founder and CEO. "Jolene's Wings & Beer gives us a way to serve more people in our communities and bring some fun with crave-able, scratch-made wings at a great value."
The name is inspired by the 1975 retro RV that Lazy Dog renovated last year and took on the road to visit restaurants, ranchers, growers, and communities around the country.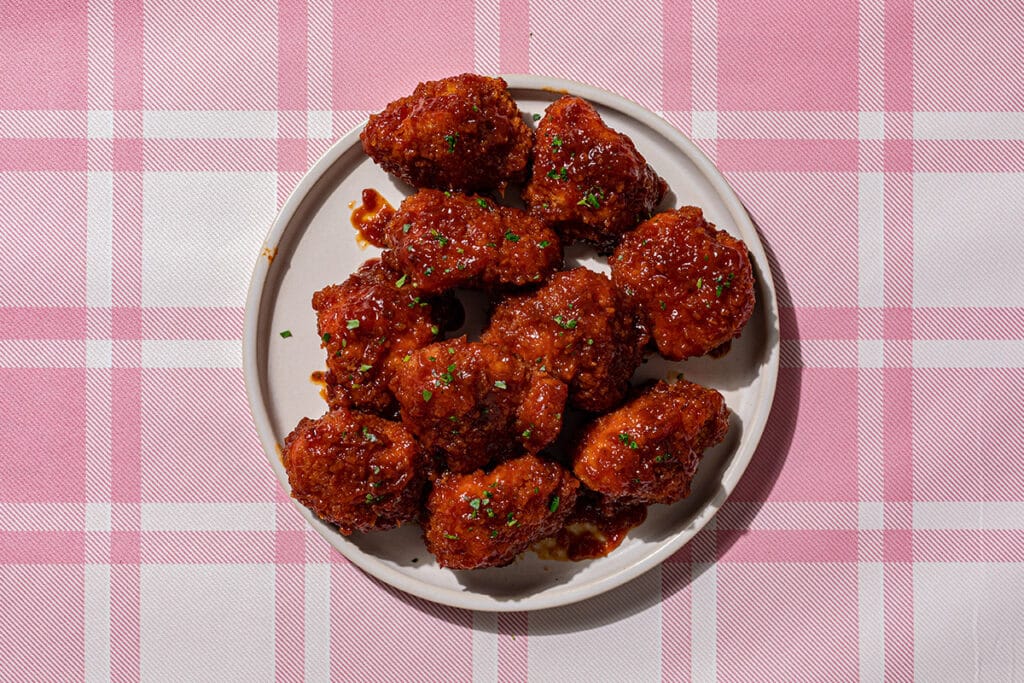 Available for take-out and delivery, the new Jolene's Wings & Beer concept centers around bone-in or boneless wings in eight chef-crafted flavors (styles listed hottest to mild):
Nashville Hot: The hottest style wing, packing some real fire balanced with tangy vinegar flavor.
Buffalo: with just the right amount of heat and a buttery brown sugar finish, this classic remains a house favorite.
Kung Pao: brace yourself for the perfect mix of sweet and savory with a hint of soy – tossed with crushed peanuts for texture and a crunch
Sweet Chili: our sweet and spicy red chili sauce hits you in waves, sweetness first and then pops of chili flake, sesame, and garlic – the best of both worlds
Cajun Lime: a zesty dry rub made with brown sugar, salt, pepper, lime and chili peppers, that makes for a real finger-licking treat
Smokey BBQ: with hints of honey and molasses, our BBQ sauce is the kind that other BBQ sauces aspire to be, a sweet, smokey, tangy masterpiece
Garlic Parm: our creamy, garlic sauce topped with fresh parmesan cheese makes for a memorable experience that your taste buds will thank you for later
Naked: no sauce, no seasoning, no judgement
Jolene's will offer four-packs of 16-ounce cans of Lazy Dog's house beers* for just $15 each, which are custom brewed by Melvin Brewing. Beer options include Huckleberry Haze IPA, Bonita Bonita Pale Ale, Whoa, Nellie Lager, Old Pal White Ale and Ankle Buster Blonde. (*Must be over 21 or order beer.)
Jolene's also offers seven housemade dipping sauces, one included with each order, including Honey Mustard, Blue Cheese, Umami, Spicy Maple, BBQ, Nashville Hot Ranch and Ranch. Shareable sides start at $2 each and such as coleslaw, celery + carrots, fries, Cajun fries with chipotle ranch on the side, umami fries with umami sauce, sweet potato tots with jalapeno aioli, and onion rings with Lazy Dog's classic bark+bite sauce.
Handcrafted salads and shareable housemade desserts round out the menu.
Source
Press release from C-Squared PR, Inc.