Special Pops Tennis Tournament Hosted in Peachtree Corners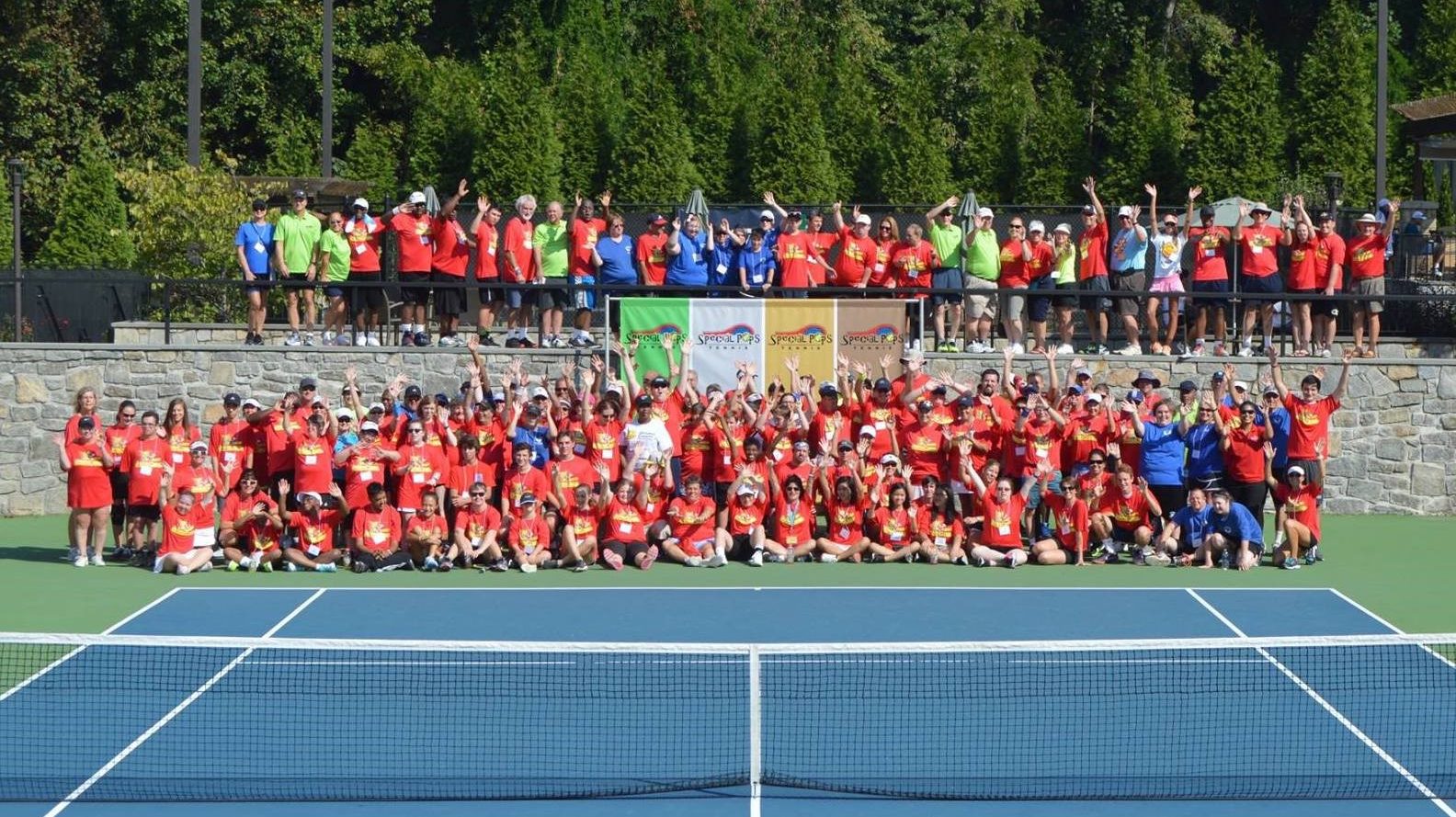 During the last weekend of September, nearly 150 athletes are expected to participate in the Special Pops Tennis 2019 Fall Classic Tournament. They'll arrive from throughout Georgia and other states — Alabama, Arkansas, North Carolina, South Carolina, Virginia, Pennsylvania, Delaware and Maryland — for three days of tennis, social activity and quality lodging at Atlanta Marriott Peachtree Corners, according to Jim Hamm, Special Pops Tennis Executive Director.
The tournament, held Friday, Sept. 27 through Sunday, Sept. 29, features singles and doubles match play at all levels of adaptive tennis. In addition to tennis, there are social happenings planned, including a dinner dance and off-court games.
"Our premier event — the largest adaptive tennis tournament in the nation — is held each year at Life Time Athletic and Tennis Peachtree Corners. This will mark our 14th year of the Special Pops Tennis Fall Classic Tournament," he said. "And we feel it is a privilege to host it in Peachtree Corners."
Hamm is one of the founding members of Special Pops Tennis, now in its 15th year as an approved 501(c)3 nonprofit organization. "Our mission is to 'enrich the lives of children and adults through the lifetime sport of tennis.' While we teach the sport of tennis, we focus on the development of life skills," Hamm explained. "We are a grassroots organization that relies heavily on the support of the communities where we exist."
Some of the many business and organizations that have supported the group include Life Time Athletic and Tennis, Atlanta Marriott Peachtree Corners, Wesleyan School, Norcross High School and Chick-fil-A Peachtree Corners.
Community support also includes volunteers. In past years, more than 300 volunteers have contributed their time to ensure that the athletes enjoy a fun-filled weekend of tennis and camaraderie.
"Our coaches, volunteers and supporters benefit greatly in that they come to serve this deserving population and leave with making a difference in many lives including their own," Hamm said. "Our motto is Play Tennis; Make Friends; Live Life. The testimonials of our participants give us an awareness that being involved in Special Pops Tennis creates lifetime memories."
Special Pops Tennis is always interested in recruiting volunteers for the tournament. There are a few requirements: a passion for the population and helping others; and energy and full commitment to the shift and respective responsibilities. Some on-court volunteers also need tennis skill and a good knowledge of the game.
Spectators are encouraged to attend. "Everyone is invited to join in the fun. There is no charge for admission," Hamm said.
Visit specialpopstennis.org for more details on the tournament and info on getting involved.
United Futbol Academy in Norcross currently registering for Fall Recreational soccer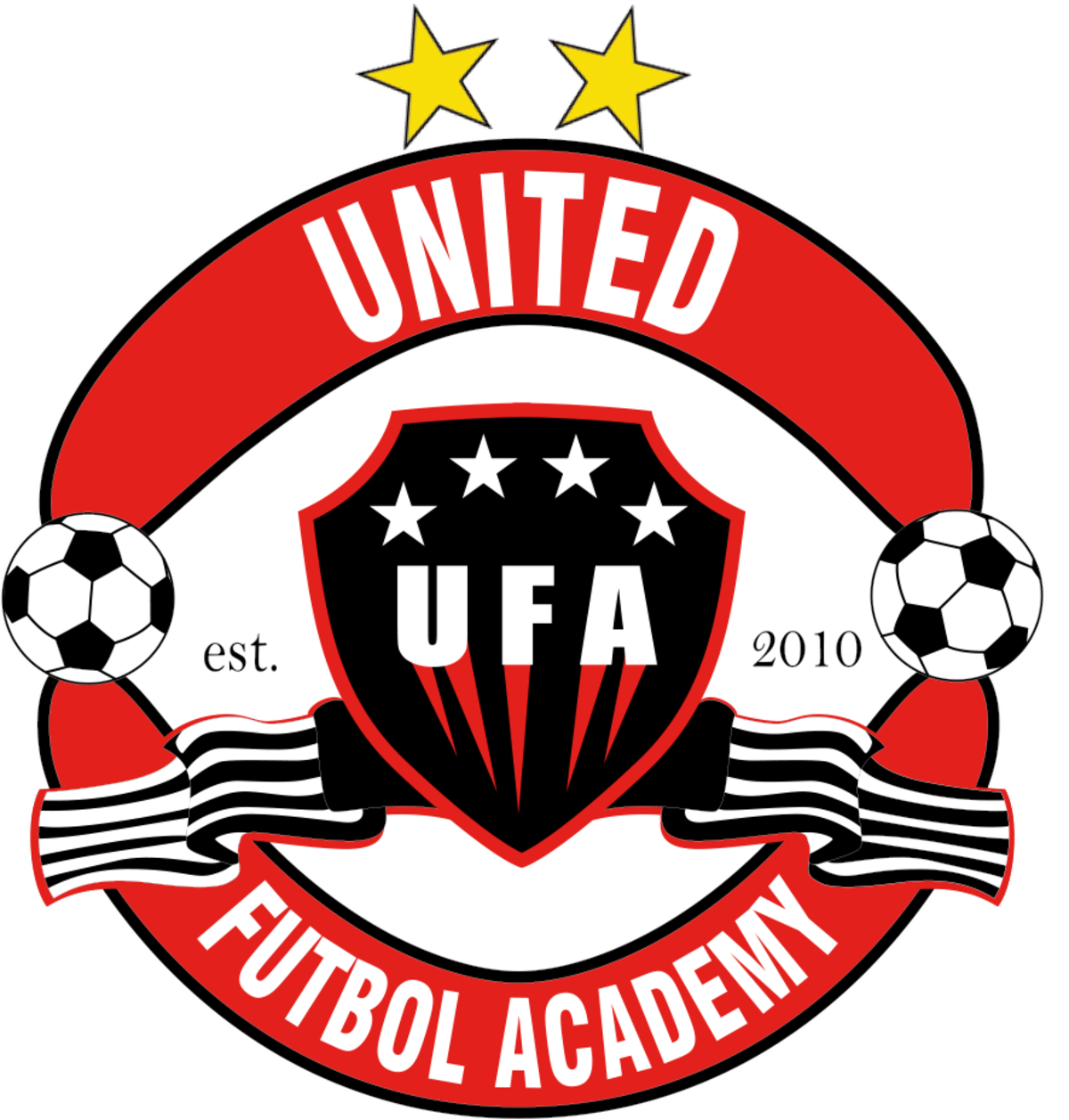 Registration for Fall Recreational Soccer for United Futbol Academy in Norcross will continue through July 31st. Visit the website for more information on Rec Program Info.
U4 Mini League is a fun introductory program designed for boys and girls born in 2017 and is a success-based program designed to develop a player's confidence and a life-long love of the game of soccer.
Participation Fee: $90 – includes a t-shirt
Practices: Friday evenings, 5:00-6:00p.m. at Pinckneyville Park.
U6 – U19 Recreational Soccer teams require a volunteer parent coach for each team. U6-U12 Teams will also work with a professional trainer once a week. Our focus is predominantly on the enjoyment of playing the game, but we also like to utilize our time effectively with the children by teaching them as much as possible about the skills needed to excel in the sport.
Covid-19 Fall Policy: In the event that the Fall season is suspended or cancelled, we will be offering a prorated refund that will be determined by how many weeks of the season we have been able to complete.
Norcross Youth Baseball and Softball Association Suspends their Spring Season Amid the Coronavirus Pandemic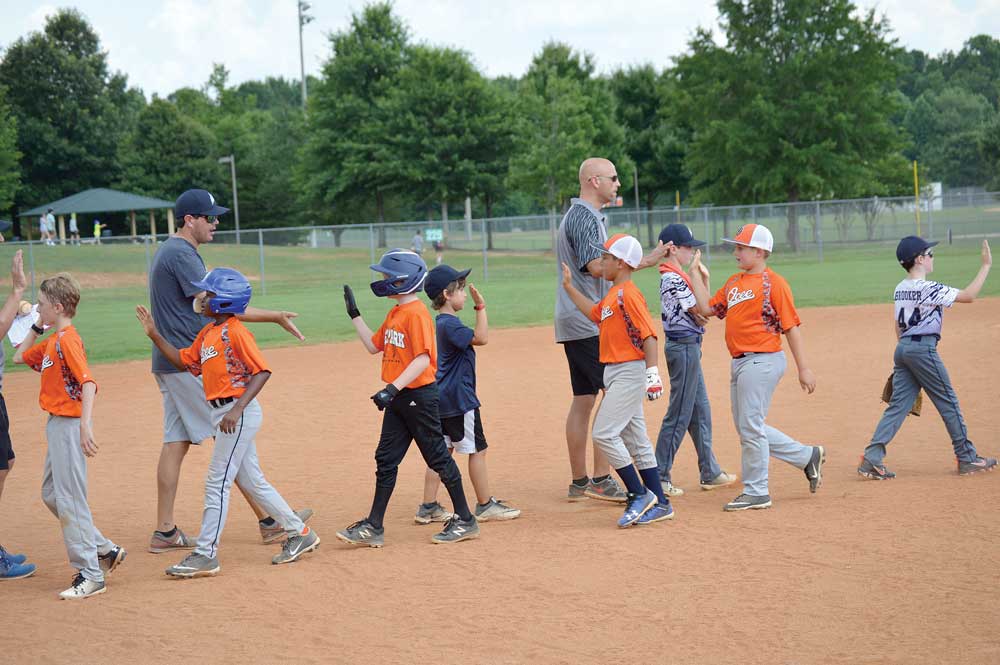 To many kids enrolled in Pinckneyville Park Baseball, the program is not merely a sport but a way of life. They come home from school, throw on their team gear, grab their gym bag and hop in the car to go practice or play a game.
But all that activity slid to a halt on March 17 when the Norcross Youth Baseball and Softball Association (NYBSA) suspended all games and practices at Pinckneyville Park and Collins Field to prevent the spread of Coronavirus. Gwinnett County followed suit on March 22, closing its parks except for trails and open areas provided visitors adopt social distancing. The NYBSA has scheduled a meeting of its board of directors on April 5 to determine next steps regarding this year's season schedule. In the meantime, practicing on any of the seven baseball and softball fields is prohibited.
Prior to the season suspension, Pinckneyville Park Baseball had already held its draft, celebrated its opening day for Spring 2020 and played into its second week. Reactions to the interruption appear mixed. Gwinnett County City Manager and Pinckneyville Park Baseball Coach Brian Johnson noticed a wide range of emotions from parents, fellow coaches and players involved in the program.
"There were a few parents, maybe the day of (the season) being postponed or the day after, that felt that maybe it was a bit early. In baseball you're not as close, versus a sport like basketball where you are all up into an opponent's space and touching them a lot. But as things have progressed, I don't think any parent doesn't think it was a wise decision," said Johnson.
Though health and safety prove the major concern, player morale has certainly been affected.
"I know a ton of kids, my son included, who were extremely upset when we told them the season would be suspended indefinitely. Lots of the boys shed some tears because they love the camaraderie, they love the challenge, they love the sport," said Johnson.
Participants and supporters of Pinckneyville Park Baseball are part of a unique approach to recreational sports that may help foster a greater sense of community. The non-profit NYBSA works in partnership with Gwinnett County Parks and Recreation to provide organized sports.
"NYBSA was established in the early 1960s to provide a recreational baseball and softball program and travel baseball program for the youth of our community. The program strives to promote the spiritual, mental, emotional, and physical development of all program participants through supervised competitive sports," said NYBSA President Jason Pressman
The county owns and operates Pinckneyville Park, while NYBSA manages the everyday baseball and softball operations. Additionally, NYBSA owns & operates Collins Field at Dan Watts in Norcross.
"(The partnership) also contributes, because it is non-profit, to parental and personal involvement because I think more of the parents of kids on the teams invest their time as they see 'We're a part of the process, We get an opportunity to weigh in and influence things,'" said Johnson.
Currently about 600 participants make up the over 50 teams in the NYBSA baseball and softball programs. The age ranges and skill levels involved start at U-6 (under six) tee-ball and progress gradually in challenge level until Pony Level, with a maximum age of 14 years old. There are also an impressive number of all-star and traveling teams that play in tournaments locally and nationally.
Regarding how the Peachtree Corners community can support the NYBSA and Pinckneyville Park Baseball, Pressman urged residents to follow Coronavirus quarantine guidelines as outlined by county, state and national officials. In an abundance of caution, the NYBSA website discourages impromptu get-togethers of players and parents at any of the fields it uses.
Pressman expressed gratitude for the patience and understanding of the coaches, players, volunteers and fans, as well as the entire NYBSA board for their leadership and guidance during these challenging times.
The NYBSA will continue to monitor county, state and national recommendations and act accordingly. Pressman and the other NYBSA board members prepare to meet via teleconference on April 5.
Note: Since this story originally went to press the association has canceled the 2020 Recreational Baseball and Softball season.
Sign Up Now for Youth Sports Leagues and Camps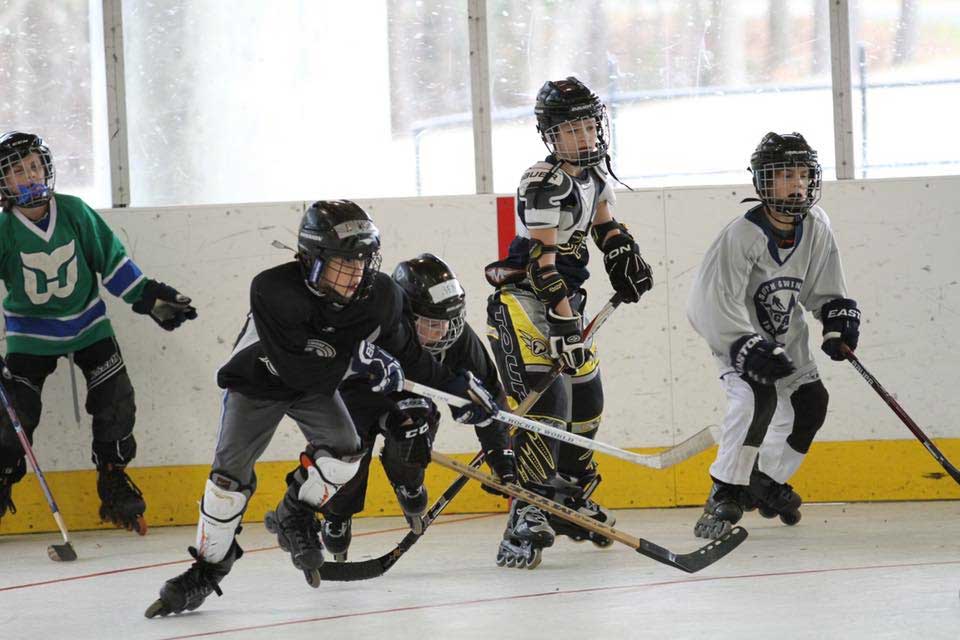 Registrations for spring and summer youth sports leagues are now well underway. If you're interested, don't delay. Get signed up now.
Soccer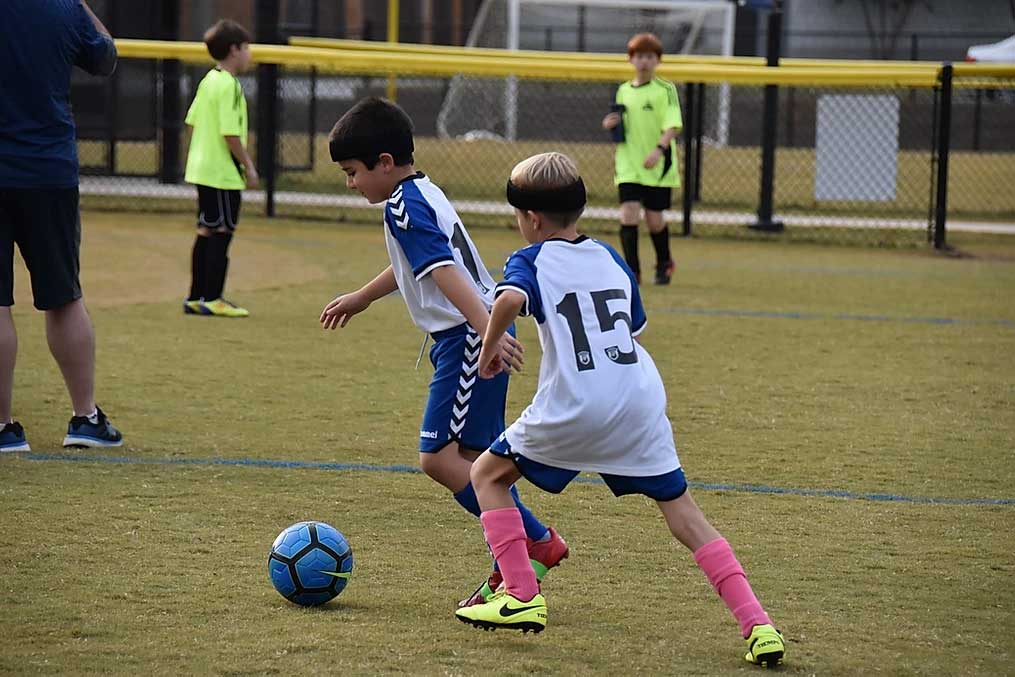 The Peachtree Corners Football Club has seven soccer teams for ages U4 to U16 that play their games at Jones Bridge Park. The spring season starts March 7 and runs through to May; registrations are open now.
According to their website, "the goal of PCFC Recreational Soccer is to offer a fun, exciting soccer experience where kids get to learn the game with their friends in a safe environment." Visit pcfcsoccer.com for more details and to register.
At Robert D. Fowler Family YMCA, Youth Soccer is open for registration to members. The U4 coed league is an instructional Saturday-only program designed to get kids familiar with soccer fundamentals. The season runs March 14 to May 5 and costs $100-125.
U6, U8, U10 and U12 are coed teams that practice one night a week with games on Saturday morning. Practices start the week of Feb. 24; the first weekend of games is March 7 and the season goes through to May 16.
Youth volleyball, for ages 6 through 14, will also be offered this spring. And Tae Kwan Do classes are available through the year at Fowler YMCA. Check out ymcaatlanta.org/ymca-locations/norcross for costs, details and to register.
T-Ball and Baseball
Peachtree Corners Baptist Church (PCBC) has several youth spring sports leagues that are filling up quickly. T-Ball, for boys and girls ages 4 and 5, and Baseball, for ages 6 and 7, run from March to May. The cost of $140 includes a preseason clinic, the seven-game season, umpire, trophies and more. Weekly practices are held on weekday evenings and games are on Saturdays. Find out more at pcbchurch.org.
If you miss out, don't worry. Peachtree Corners Baptist Church has baseball and basketball summer camps for several age groups. There's even a Dodgeball Day on July 24 for ages 8 to 12. PCBC camp info is at pcbchurch.org/camps.
Gwinnett County Parks & Recreation offers Jump Start Sports Camps by working with local instructors and sports-based businesses. All-Star Baseball/Softball, as well as other week-long sports camps, are held through the summer at Pinckneyville Park. Kids ages 4 through 12 can choose from World Cup Soccer, Flag Football/Cheer, Olympic Sports Camp and much more. The Parks & Recreation pages at gwinnettcounty.com will have updated info.
Roller Hockey
Registrations are open for youth roller hockey teams.
Norcross Roller Hockey, in partnership with Gwinnett Parks and Recreation and Peachtree Booster Club, is a recreational and travel roller hockey program based at the Pinckneyville Park Rink.
There are two youth teams: Street Cats Jr. (ages 4 to 6) and Youth Hockey (8U to 18 U). Registration runs from Feb. 18 to March 4; late registration is March 5 to 31. The youth hockey season starts March 9 and goes through May 17.
Registration costs are $60 to $80 for Street Cats Jr. and $120 for Youth Hockey. Norcross Roller Hockey also has travel hockey and adult hockey teams. Go to norcrossrollerhockey.com to register, find out more or volunteer.