UFA Norcross Girls Takes U.S. Club Soccer National Cup Championship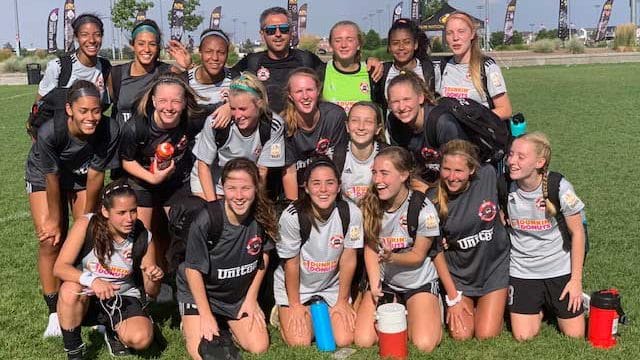 On July 20, the United Football Academy (UFA) Norcross U16 girls won the U.S. Club Soccer National Cup Championship, which was held in Commerce City, Colo. This is the team's first national championship, though they have won many local tournaments.
The National Cup is U.S. Club Soccer's cup-based national championship competition. Club teams qualify for the national tournament by advancing from the National Cup Regionals and qualifying state cups.
Most of the girls on the UFA Norcross team live and go to school Peachtree Corners and Johns Creek. "The team is made up of local talent," said Coach Sergio Magana, who also serves as UFA's Director of Coaching. "Ours is a club that serves the community."
UFA Norcross U16 Girls team members are: Ashley Binney, Theanna Burnett, Megan Childress, Samantha De La Cruz, Millie Filson, McKenna Filson, Hayley Foster, Sierra Fowler, Daniela Henriquez, Jocelyn Hill, Camryn Lampron, Danielle Mullins, Jocelyn Oballe, Maisie Pike, Liliana Johnson, Caroline Archer, Emma Markland and Marisa Lambert.
Coach Magana said that most of the team members have been together for the last 3 to 5 years. "They've worked very hard and trained seriously for this," he added. "The girls' work ethic is second to none. They're all highly competitive and dedicated to becoming better at their craft."
The mission of UFA Norcross is to "provide soccer players of all ages the appropriate level of play and training in a supportive environment where skills for soccer are developed alongside skills for life," according to the website. The organization promotes the game of soccer by providing a positive learning atmosphere that allows players to achieve their full potential.
Ashley Binney and Megan Childress; Ashley Binney attends Wesleyan and Megan Childress attends Mount Pisgah Christian School and have been playing for UFA for over 5 years.

Coach Sergio after the Championship game with his wife and son who came to support and cheer on the team! A great family in the UFA Soccer Community

The UFA Norcross 03G Premier team being announced as the US Club Soccer National Champions for the U16 Division. Girls received their Gold medals, team trophy on stage in Denver Colorado after the win at the Dick's Soccer Sports Complex

Goalie Sierra Fowler, a Junior at Johns Creek High School, was amazing on the soccer field and saved some game changing goals.

This photo was taken after the game the team won to reach the championship game. Team lead by Coach Sergio, The players: Ashley Binney, Theanna Burnett, Megan Childress, Samantha De La Cruz, Millie Filson, McKenna Filson, Hayley Foster, Sierra Fowler, Daniela Henriquez, Jocelyn Hill, Camryn Lampron, Danielle Mullins, Jocelyn Oballe, Maisie Pike, Liliana Johnson, Caroline Archer, Emma Markland, and Marisa Lambert
Wesleyan School Opens Registration for Community Basketball Clinics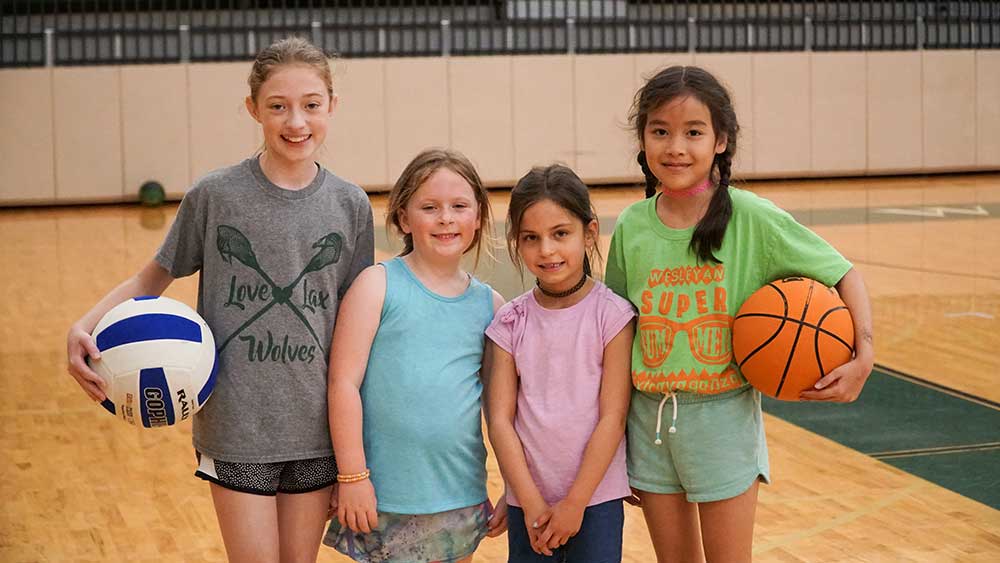 Wesleyan School has opened registration for its fall and winter Community Basketball Clinics. Open to children ages 5-10, all students are welcome and do not have to attend Wesleyan to participate.
The clinics are structured so that players receive sound fundamental instruction in a competitive and organized environment focusing on skill development and teamwork.
"Our goal is for children to learn how to play the game of basketball in the correct way in a fun setting," said Carolyn Whitney, Wesleyan's Varsity Girls Basketball Head Coach.
Boys and girls are invited to participate. Players will be divided by age and ability and will work each week in small groups to learn and develop skills.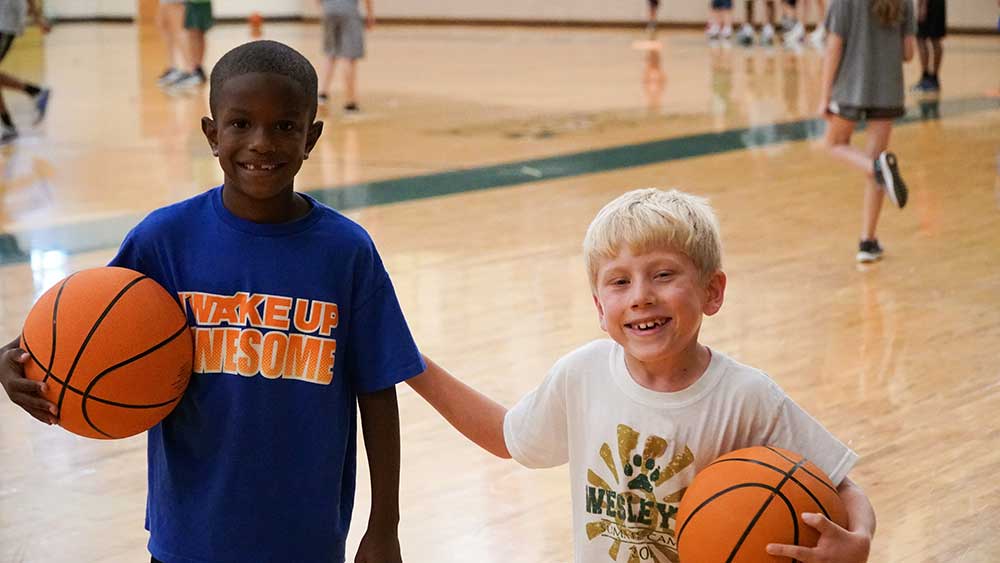 "We're excited to continue to offer excellent programs for the community," said Kelly Weatherly, Director of Auxiliary Programs. "First and foremost, we want children to have fun and learn new skills. The Community Basketball Clinics at Wesleyan provide that opportunity for children in an environment where they can build their confidence and knowledge of the game."
Clinics start Saturday, November 2 and run through Saturday, February 1. Registration for the entire season is $150 and drop-in rates are available per clinic. More information can be found online at https://www.wesleyanschool.org/programs/community-sports.
Wesleyan School is a Christian, independent K-12 college preparatory school located in Peachtree Corners, Georgia. At the start of the 2018-2019 school year, Wesleyan enrolled 1,177 students from throughout the metropolitan Atlanta area. To learn more about the school, visit www.wesleyanschool.org.
Special Pops Tennis Tournament Hosted in Peachtree Corners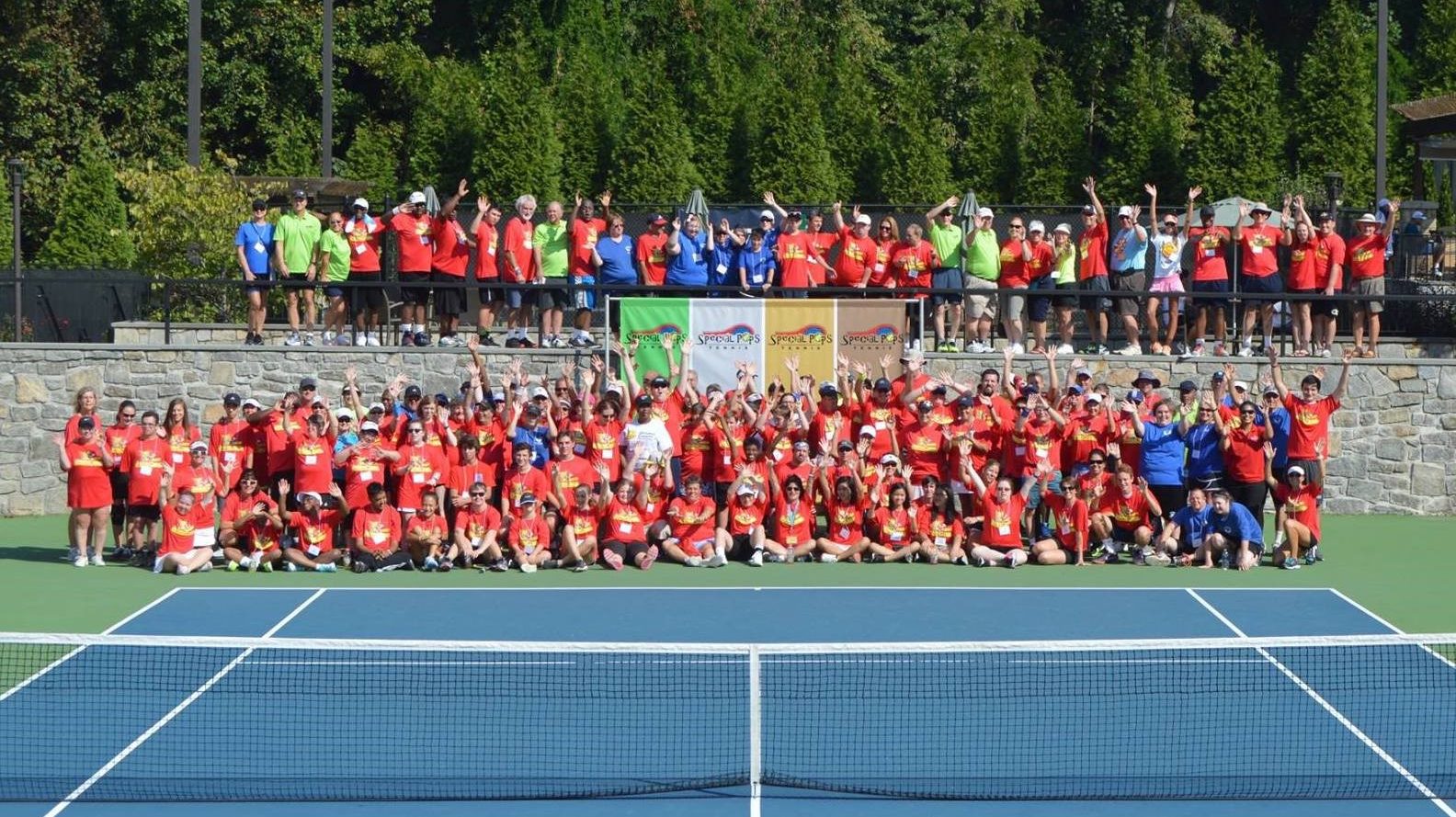 During the last weekend of September, nearly 150 athletes are expected to participate in the Special Pops Tennis 2019 Fall Classic Tournament. They'll arrive from throughout Georgia and other states — Alabama, Arkansas, North Carolina, South Carolina, Virginia, Pennsylvania, Delaware and Maryland — for three days of tennis, social activity and quality lodging at Atlanta Marriott Peachtree Corners, according to Jim Hamm, Special Pops Tennis Executive Director.
The tournament, held Friday, Sept. 27 through Sunday, Sept. 29, features singles and doubles match play at all levels of adaptive tennis. In addition to tennis, there are social happenings planned, including a dinner dance and off-court games.
"Our premier event — the largest adaptive tennis tournament in the nation — is held each year at Life Time Athletic and Tennis Peachtree Corners. This will mark our 14th year of the Special Pops Tennis Fall Classic Tournament," he said. "And we feel it is a privilege to host it in Peachtree Corners."
Hamm is one of the founding members of Special Pops Tennis, now in its 15th year as an approved 501(c)3 nonprofit organization. "Our mission is to 'enrich the lives of children and adults through the lifetime sport of tennis.' While we teach the sport of tennis, we focus on the development of life skills," Hamm explained. "We are a grassroots organization that relies heavily on the support of the communities where we exist."
Some of the many business and organizations that have supported the group include Life Time Athletic and Tennis, Atlanta Marriott Peachtree Corners, Wesleyan School, Norcross High School and Chick-fil-A Peachtree Corners.
Community support also includes volunteers. In past years, more than 300 volunteers have contributed their time to ensure that the athletes enjoy a fun-filled weekend of tennis and camaraderie.
"Our coaches, volunteers and supporters benefit greatly in that they come to serve this deserving population and leave with making a difference in many lives including their own," Hamm said. "Our motto is Play Tennis; Make Friends; Live Life. The testimonials of our participants give us an awareness that being involved in Special Pops Tennis creates lifetime memories."
Special Pops Tennis is always interested in recruiting volunteers for the tournament. There are a few requirements: a passion for the population and helping others; and energy and full commitment to the shift and respective responsibilities. Some on-court volunteers also need tennis skill and a good knowledge of the game.
Spectators are encouraged to attend. "Everyone is invited to join in the fun. There is no charge for admission," Hamm said.
Visit specialpopstennis.org for more details on the tournament and info on getting involved.
Kids Basketball at Peachtree Corners Baptist Church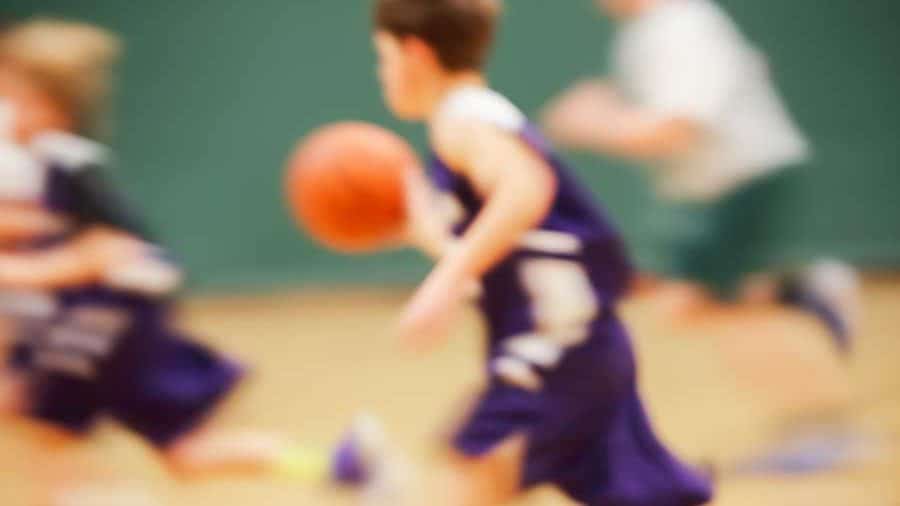 Peachtree Corners Baptist Church (PCBC) has a long-running basketball program. This 240 plus player recreational basketball league provides a well run, fun, Christ-centered program for boys and girls ages 7-12 years old.
Players are coached by one or two Christian coaches who emphasize the importance of working together as a team and striving to always do your best.
Teams will have one practice a week and one game on Friday nights for 7-8-year-olds and Saturdays for 9-12-year-olds. Practices will begin on Tuesday, November 5th.
The 9 game season begins in December and ends in February. PCBC's 9-10 and 11-12 leagues will end with a tournament.
Some leagues will also play against other local leagues. Registration opens at 9:00 am, Saturday, September 8.  To register visit https://www.pcbchurch.org/basketball