Franklin Pond Chamber Music hosts socially-distanced chamber music competition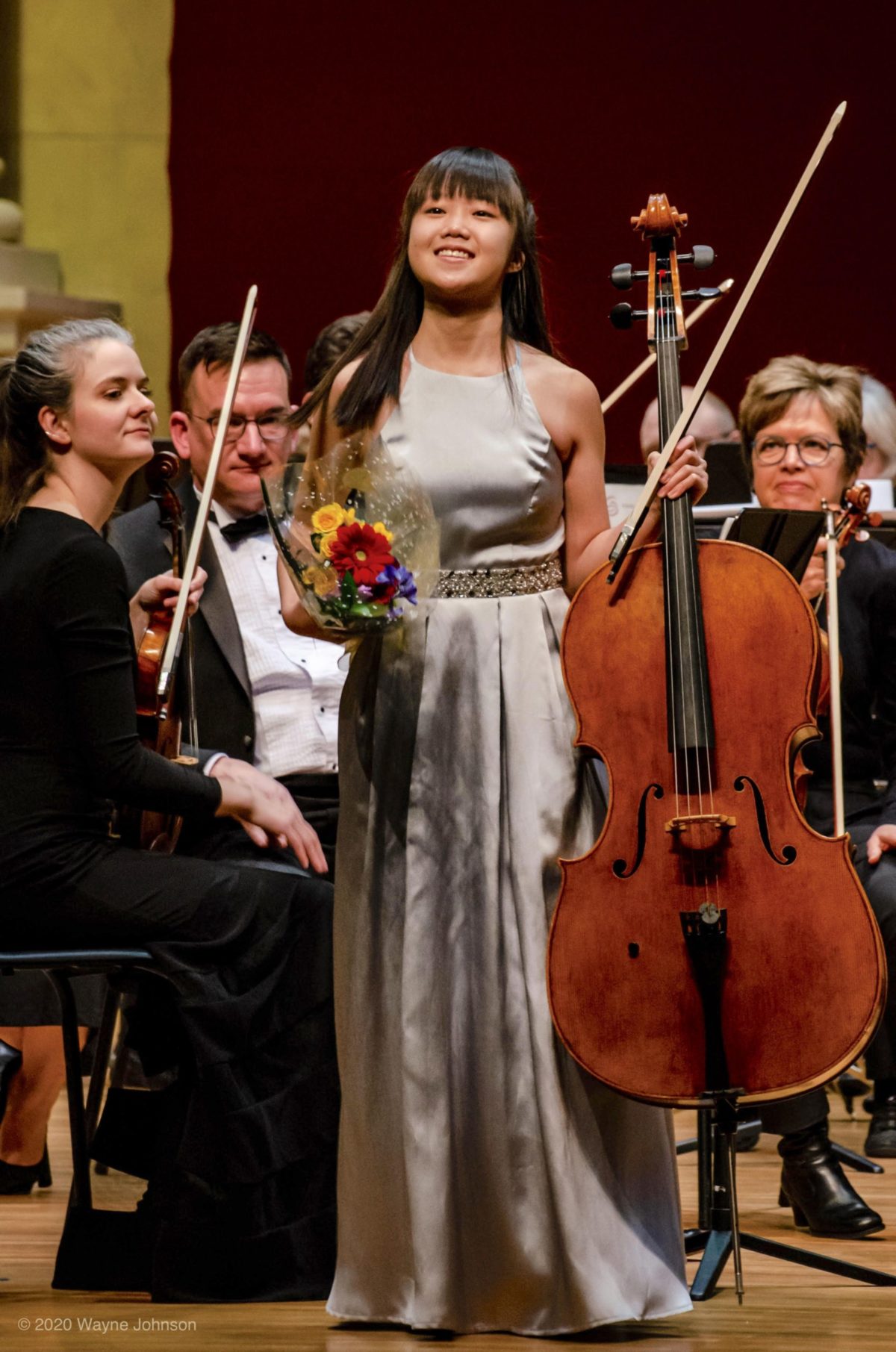 After social distancing requirements made the planned live Chamber Music Competition at Spivey Hall impossible, Franklin Pond Chamber Music decided to forge on and hosted a virtual contest over Memorial Day weekend. The statewide competition is a unique approach to a unique challenge, with all aspects of this complex chamber music competition completely socially distanced. All high school and college student finalists throughout Georgia have undertaken rehearsing and recording chamber music, while staying miles apart in their own homes. Peachtree Corners own Lexine Feng performed on cello with Tangent Trio, along with violinist Yuji Yamada and violist John Cho to win the high school showcase.
The Competition began with the Finalists Showcase at 2 p.m. on Sunday, May 24, broadcast on YouTube Live. Viewers could watch full performances and interviews by each of the eight finalist ensembles. The Competition Awards Show was broadcast at 4 p.m. Sunday, May 24. Pianist and sought-after showman Alpin Hong served as master of ceremonies. The internationally distinguished panel of judges–including Carlos Izcaray, Music Director of the Alabama Symphony Orchestra, Richard Roberts, Concertmaster of the Montreal Symphony Orchestra, and Elizabeth Pridgen, concert pianist and Artistic Director of Atlanta Chamber Players- discussed music in the time of Corona. The winner's circle list can be found on their website. Visit franklinpond.org for more information and videos of the events.
Source: Press Release from Franklin Pond Chamber Music
Noble Fin Owner Cliff Bramble releases inspirational book about the restaurant industry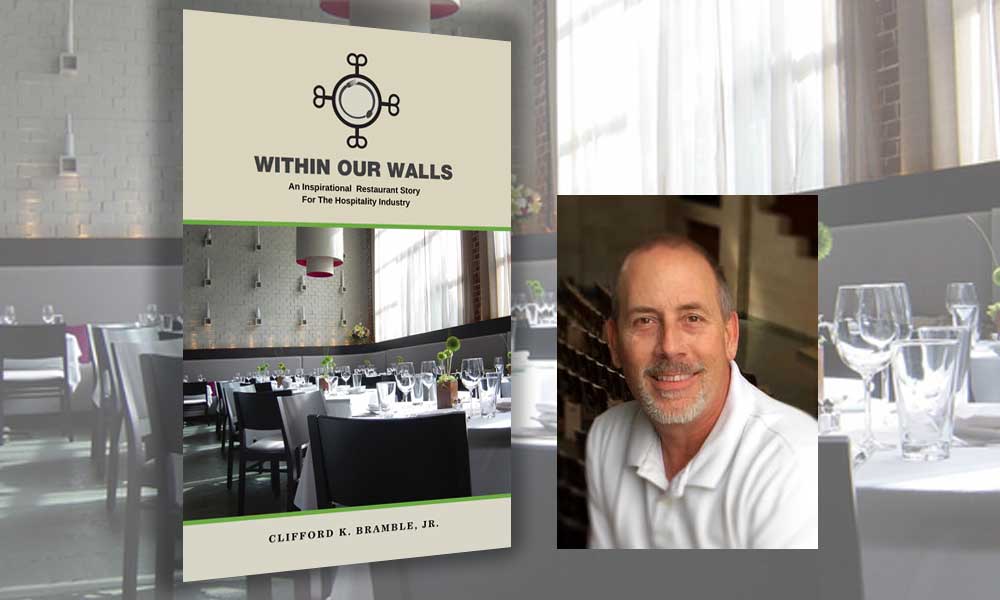 Cliff Bramble, a Georgia Restaurateur and business owner, has debuted his first book. It is
called "Within Our Walls: An Inspirational Story For The Restaurant Industry." It is a hands-on, no-nonsense story of his planning and opening of his first three restaurants while he was co-owner of Rathbun's, Krog Bar, and Kevin Rathbun Steak in Atlanta. Most recently, Cliff owned Noble Fin in Peachtree Corners.
Cliff says, "Now is the perfect time for this book. The restaurant industry needs inspiration and needs help. With our industry hurting, this book may lift the spirits of many people in the industry who are needing inspiration as well as inspire those interested in opening a restaurant or business. Restaurants are relentless and will return, and when they do, they will be better than ever."
Cliff has taken his years of restaurant experiences, business knowledge, and hands-on approach to business and documented it in this inspirational, fun book. His passion shines through in every page. There is information on the search for restaurant space, challenges in getting funded, general contractor information, marketing of the business, budgeting, and funny stories of moving into a gentrifying area of the city. Interesting stories that include being broken into, meeting the local characters, a single general contractor working on the entire build-out, or standing in line waiting for what he thought was a liquor license, but it really was an adult entertainment license line. (He was the only guy in line) Any person in the business world would relate to this and may use it as a learning tool.
A recent review from Rico Pena from Pena Global says, "This is such a great book, especially for the current times. Whether you are in the food industry, self-starting, business owner, manager, or seasoned entrepreneur, this is a must-read. I highly recommend it. It will change how you see business and provide you with a clear, no bull, real-world application for business."
One of the chapters highlights the Friday night experience when a tornado twisted through downtown Atlanta. After arriving at one of his restaurants after the tornado, Cliff arrived to find broken chairs, people bleeding while lying down on the hard concrete, and broken glass all over tables. There were also two inches of water covering the floor. This chapter alone ropes you in and makes you want more.
Within Our Walls is sold on Amazon and its partner sites and can be purchased in Amazon's Kindle format or a paperback version. It can also be purchased at Hungryhospitality.com.
Source
Press Release from Hungry Hospitality LLC
Peachtree Corners Library Programs, Activities and Hours of Curbside Pick up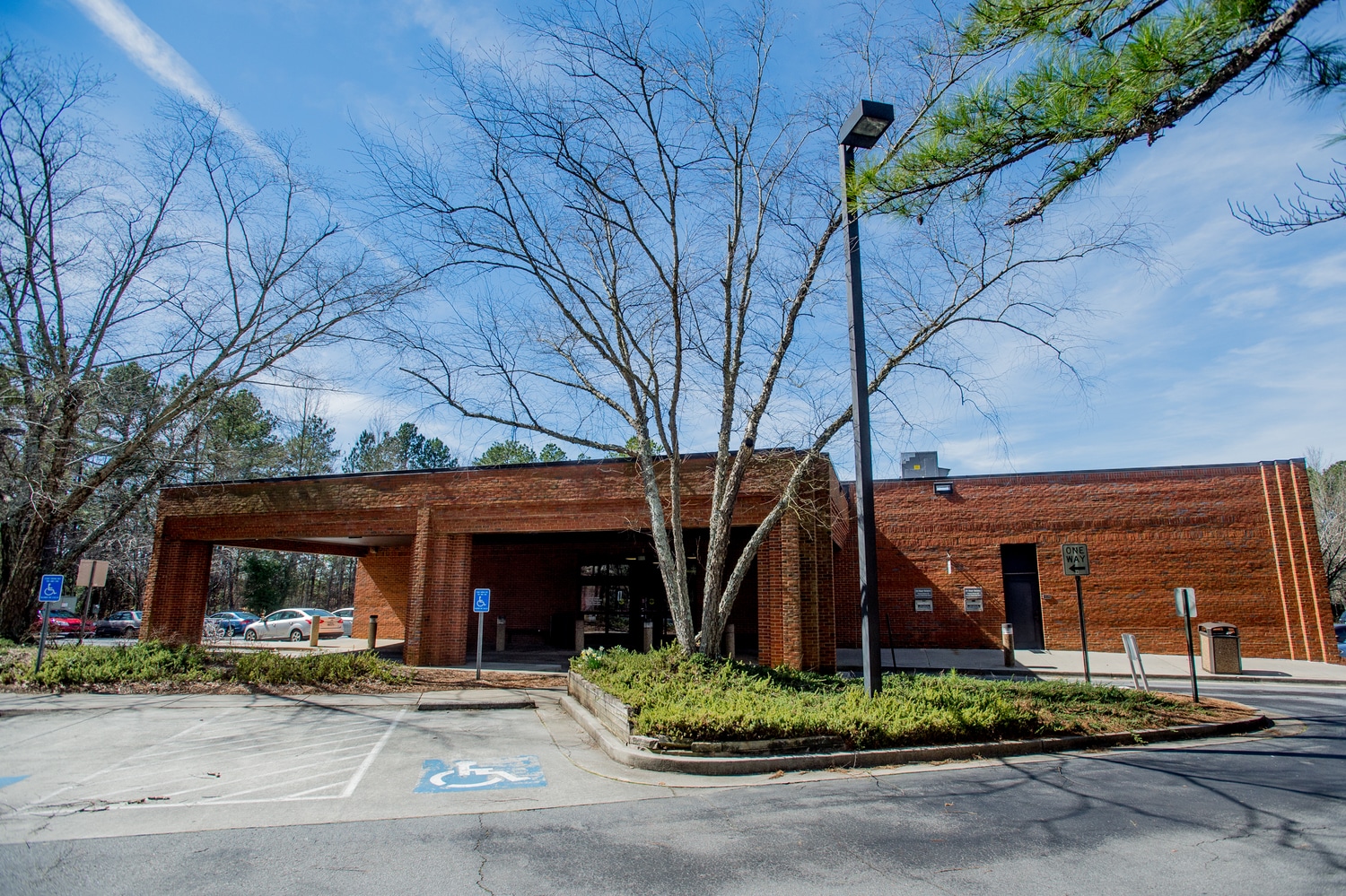 Curbside Pickup hours at the Peachtree Corners Branch are Mon-Sat. 10 am.-5 pm and Sun. 12-5 pm
Ongoing Peachtree Corners Branch Programs are the following: 
Virtual Common Threads 8/3, 8/10, 8/17, 8/24, 8/31, 9/7, 9/14, 9/21,28, 10/5 10/19; 10/26
Virtual Writers Workshop: 8/13; 8/27; 9/10; 9/24; 10/8 and 10/22
Teen Writers Workshop 8/13, 9/10, 9/24, 10/8; 10/22
Fiber Arts Workshop 8/7; 8/21; 9/4, 9/18; 10/2; 10/16, 10/30
Fake News 10/8 1:00p.m.
Virtual Peachtree Corners Book Club 8/4; 9/1 10/6
Virtual COVID-19 for Older Adults 9/3
Virtual Reading Rockstars for Middle Schoolers: 8/10, 10/5
Source:
Gwinnett County Public Library- gwinnettpl.org
Greater Atlanta Christian School Student Selected for All-National Mixed Choir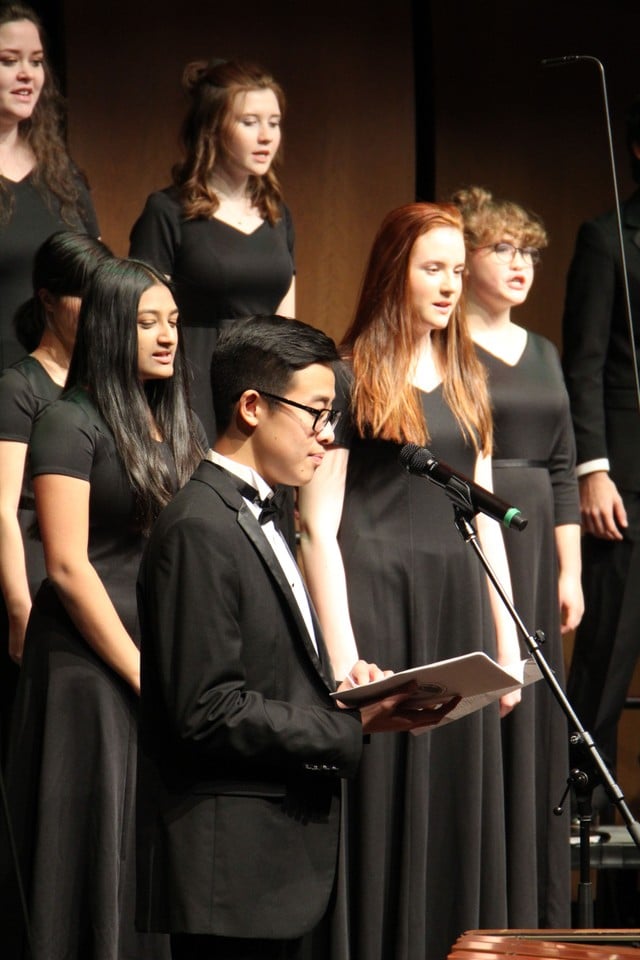 Greater Atlanta Christian School rising senior, Haotian (Bob) Yu, has been selected for the 2020 All-National Mixed Choir.  Bob entered GAC as an International home-stay student his freshman year and quickly gravitated to the offerings in the Fine Arts Department and onsite private music lessons.  "Bob has attained and displayed a level of mastery in this subject beyond most students in our country.  He successfully passed the two All State rounds of auditions (which required implementation of varied musical knowledge and skills) as well as the subsequent recorded vocal audition for All National," shared Dr. Marcus Miller, GAC Director of Choral and Vocal Activities.
The All-National Mixed Choir is chosen from high school applicants spanning all 50 states and is comprised of over 250 musicians.  The culminating program is expected to take place in at the Gaylord Palms Resort & Convention Center in Orlando, Florida, November 5-8, 2020. 
Bob is currently in his hometown of Shanghai, China, and was thrilled to hear the news. "Dr. Miller has impacted me the most throughout my time at GAC. He not only guided me through the process of studying music, but is also a mentor to me," he shared via email.
Bob is the son of Haiying Wu and is a part of GAC's International Homestay program, where students begin their high school education and graduate from GAC. 
For more information:  nafme.org/programs/all-national-honor-ensembles/2020-national-honor-ensembles-faq/