City Issues RFP Seeking Electric Vehicle Supply Equipment Partners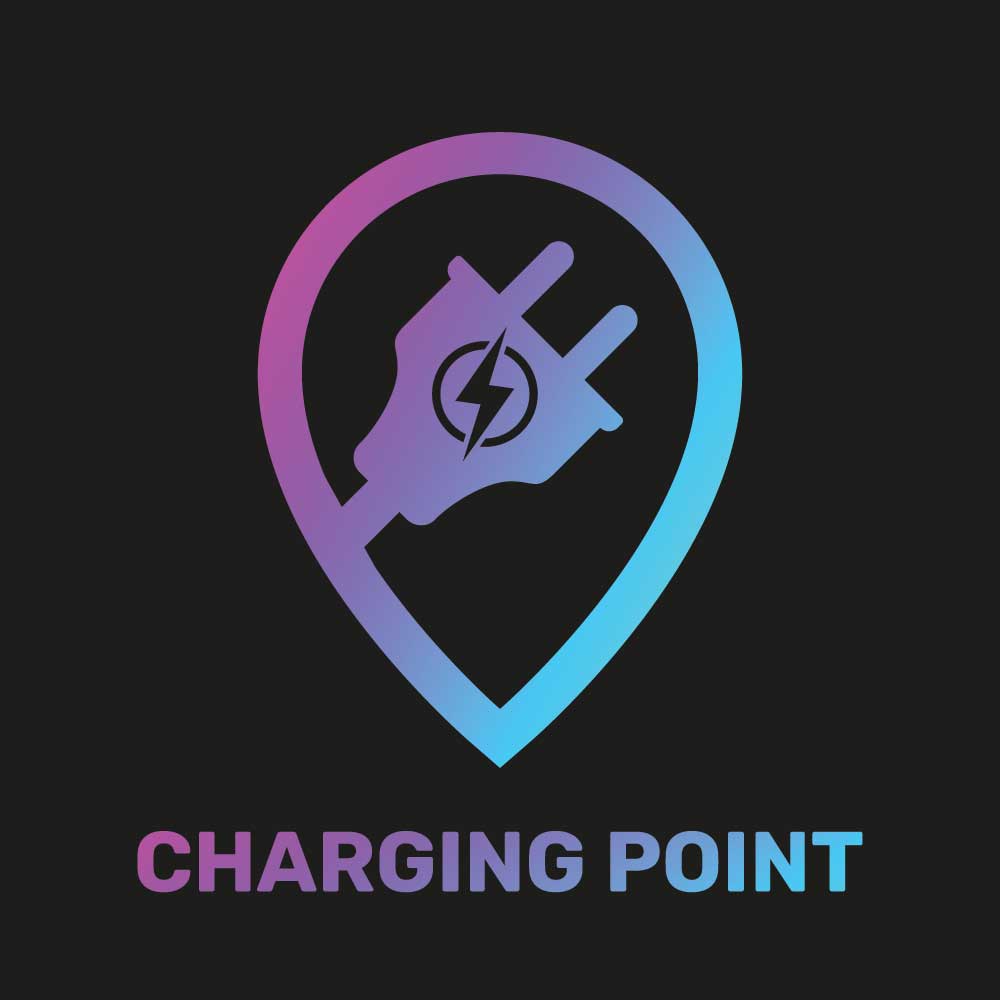 Peachtree Corners to expand EVSE service to businesses, visitors and residents. The city of Peachtree Corners, Georgia, yesterday announced a new Request for Proposal (RFP) as it seeks partners that can provide industry leading electric vehicle supply equipment (EVSE) and network services to businesses (fleets, employees, visitors, and shoppers), multi-unit dwelling (MUD), property owners, and single family residences.
This RFP supports Peachtree Corners' goal of increasing EV ownership and use within the city by providing residents and businesses with vetted EV charging solutions. Respondents will submit offers designed to provide the EV owners and operators in the city with charging solutions that are easy to purchase as well as install and feature a number of technology options while remaining competitively priced. Special promotional offers and exclusive price points will promote participation by businesses and individuals throughout the city.
"Peachtree Corners is striving to improve the community's energy and transportation sustainability," said City Manager Brian Johnson. "To this effort, we are working to increase the availability of electric vehicle charging stations within the community for office workspace, retail, hotel, institutional, industrial and multi-family property."
Located in suburban metro Atlanta, Peachtree Corners is a vibrant, growing city of over 45,000
residents with committed leadership that focuses on comprehensive planning and purposeful
development. The city is home to international companies, U.S.-based corporations, and
numerous small businesses with a significant number of office buildings headquartered within
its 500-acre Technology Park. The city's newly constructed Town Center, along with the
adjoining two-acre Town Green, offers its residents, work force and visitors a wide array of
events, activities, entertainment, dining and shopping options.
Peachtree Corners is also home to a smart city and intelligent mobility living laboratory called
Curiosity Lab, comprised of a technology incubator with 5G capabilities, a three-mile
autonomous vehicle test track, and facilities for permanent and temporary technology
development. This city-owned infrastructure offers use of facilities at no charge, as well as
complete confidentiality and no-equity requirements.
Peachtree Corners management will compile a comprehensive charging solution suite to enable accelerated selection and deployment of EV charging where people, live, work and play.
Please use this link to review the RFP in full. For companies who wish to reply to the RFP, proposals must be received at EVCharging@Peachtreecornersga.gov by 11:00 a.m. ET on Nov. 20, 2020 to be considered.
Southwest Gwinnett Chamber of Commerce First Friday Breakfast August, with speaker Nicole Love Hendrickson
Please join at Atlanta Tech Park on August 6 for the Southwest Gwinnett Chamber of Commerce First Friday Breakfast August, with speaker Nicole Love Hendrickson. 7:30- 8:00 a.m. will consist of networking, followed by breakfast and the speaker until approximately 9 a.m.
About Nicole Love Hendrickson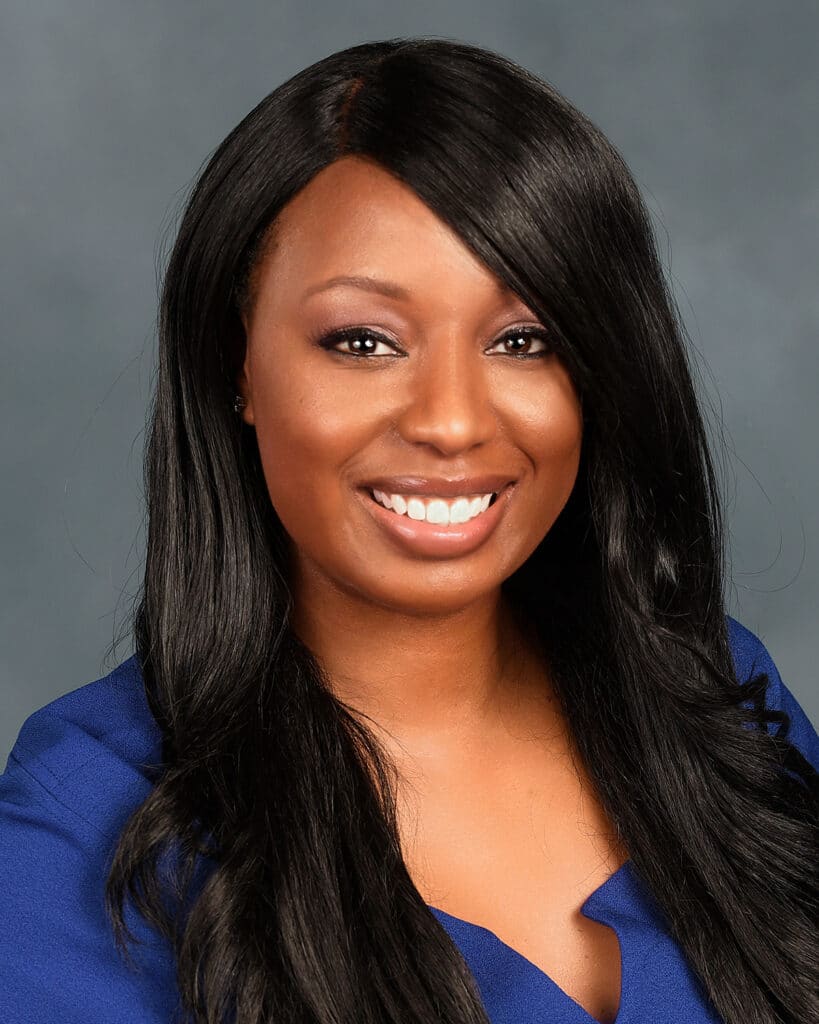 Chairwoman, Gwinnett County Board of Commissioners
She has served on the boards of the United Way Gwinnett Community Board, the Georgia Hispanic Chamber of Commerce, and the Aurora Theatre. She also served on the Children's Healthcare Community Board from 2013 to 2020 and chaired the board of the Gwinnett Young Professionals from 2017 to 2019. Nicole is a member of the Rotary Club of Gwinnett County, having held the positions of treasurer and public image chair.
Nicole is a 2010 graduate of Leadership Gwinnett, a 2016 graduate of the ARC's Regional Leadership Institute, and a 2016 graduate of the Georgia Hispanic Chamber's Cultivating Hispanic Leaders Institute.
Nicole was the recipient of the Gwinnett Chamber of Commerce Public Service Award in 2017, and Georgia Trend named her one of the state's Top 40 Under 40 in 2018. In the following year, she received the Trailblazer Award from the 100 Black Men of Metro Atlanta.Nicole earned a bachelor's degree in psychology from the University of Rhode Island and a master's degree in social work from the University of Georgia. A native of Rhode Island, Nicole moved to Gwinnett County in 2008. She currently resides in Lilburn with her husband and their son.
Registration and fees for the event
Register online at southwestgwinnettchamber.com and contact Beth Coffey with any questions.
Fees/Admission:
Includes a Breakfast Sandwich, Coffee & Juice
Register prior to noon Thursday, August 5, 2021 to reserve your seat.
$18 Members
$30 Non – Members
$20 First-time visitors
We're unable to accommodate walkups and we will not be doing an online presentation of this event.
Cancellation Policy: You can cancel with a full refund by noon August 4, 2021. After that date no refunds will be given, however substitution of an attendee is allowed if you are not able to attend the day of the event.
PCBA Business After Hours Speaker Series Networking Event at Atlanta Marriott Peachtree Corners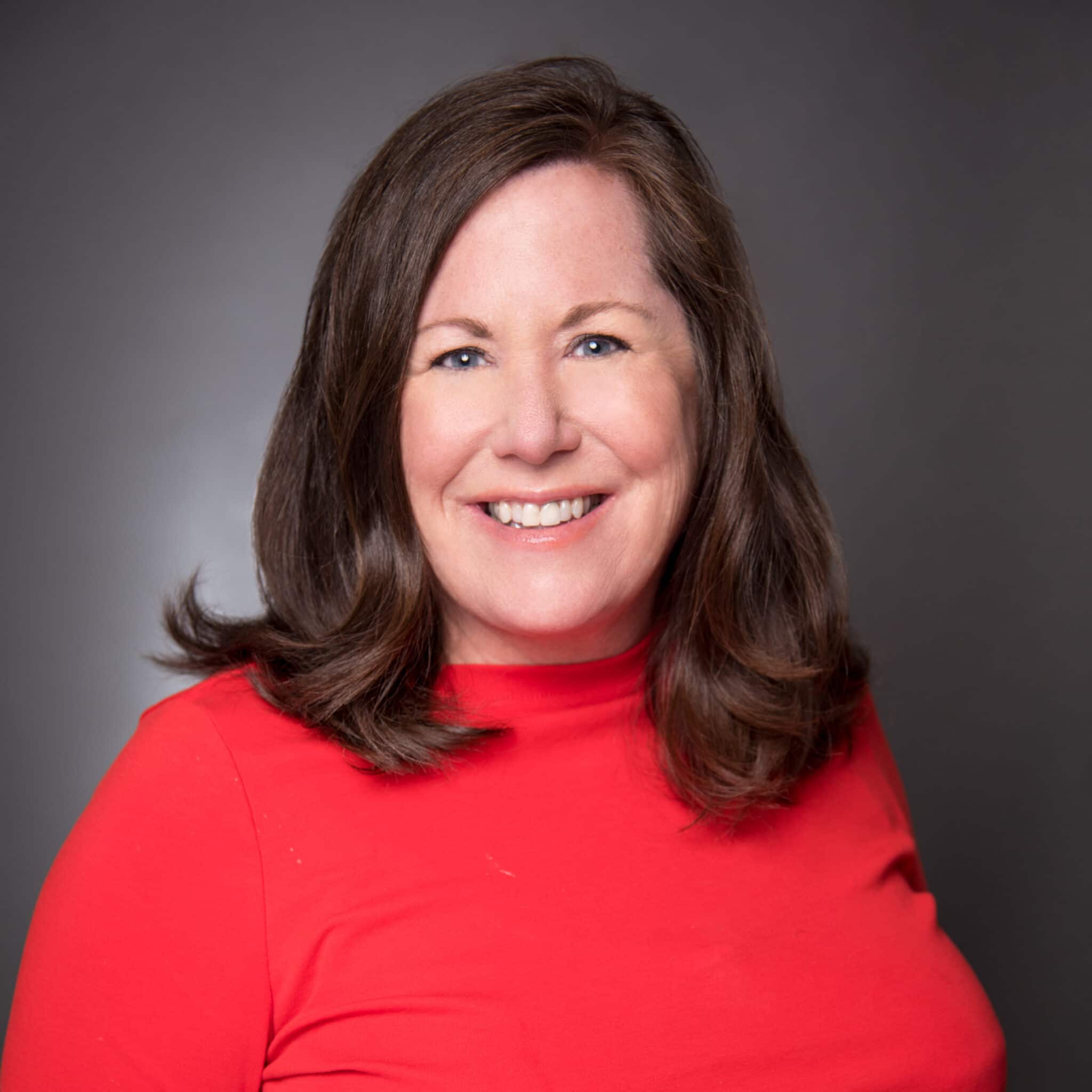 Please join in on Thursday, July 22 from 5:30 – 7:30 p.m, for the Peachtree Corners Business Association (PCBA) Business After Hours Speaker Series Networking Event. The event will be held at Atlanta Marriott Peachtree Corners, located at 475 Technology Parkway, Peachtree Corners GA 30092.

The speaker of the evening will be Lisa Anders, Executive Director of Gwinnett's Tourism + Film Office.  She will give updates on Gwinnett's hospitality industry, the post-Covid recovery as well as on Gwinnett's booming film/TV Industry.

Enjoy an evening of business networking, a variety of beverages and great food. 

The PCBA will be awarding a check to a deserving local charity, the Peachtree Corners Festival, to support their good works in our community. 

Come for the networking, have fun and see how PCBA impacts our community!
Event Registration – $30

Registration Required for Vendor Tables – Space is limited
Vendor Tables – Members – $100 – (includes 2 tickets to the event)
Vendor Tables – Non-Members – $225 – (includes 2 tickets to the event)
Explore Gwinnett Announces First Annual Gwinnett Beer Week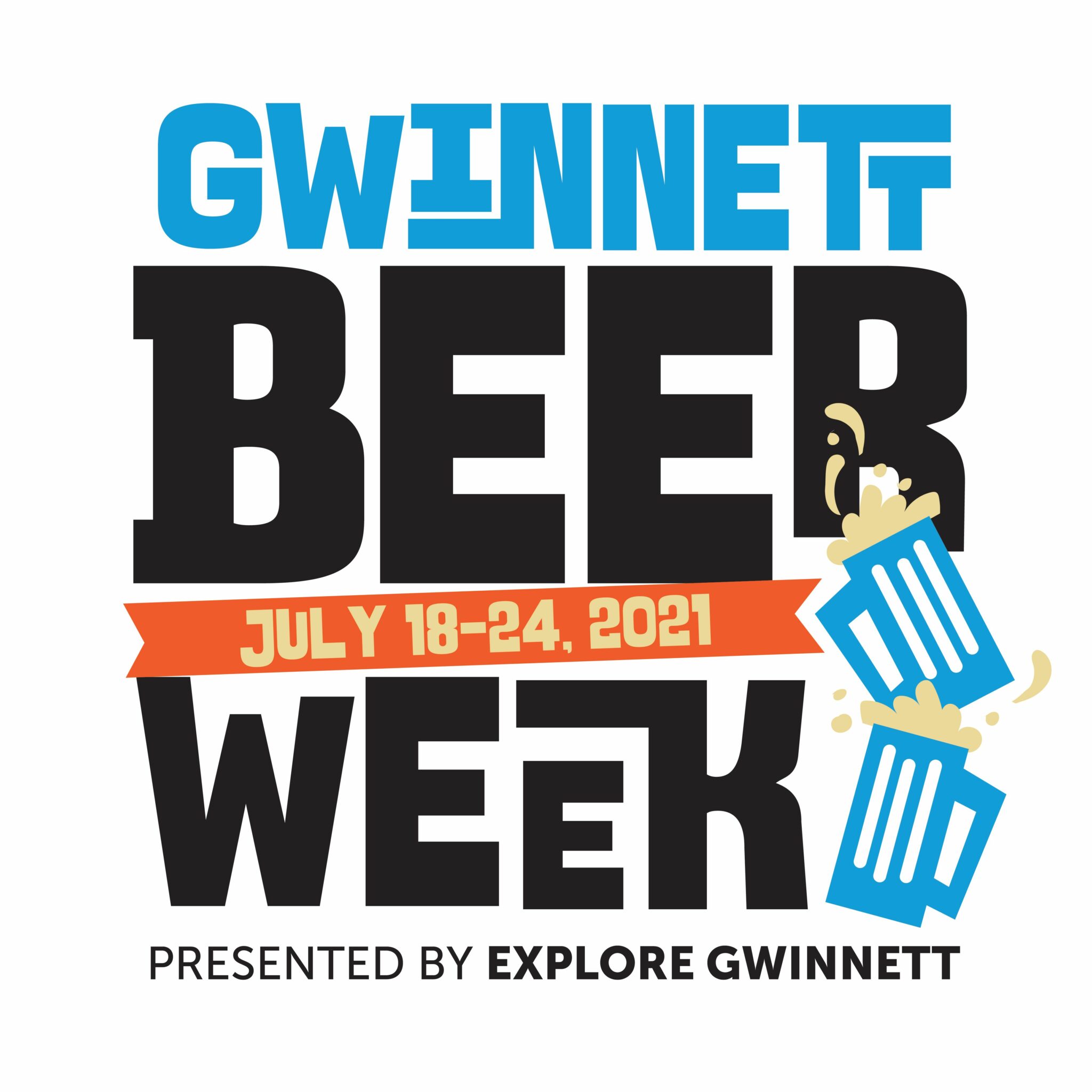 Explore Gwinnett, Gwinnett's official tourism and film office, is pleased to announce Gwinnett Beer Week, held July 18-24, 2021. Gwinnett Beer Week celebrates the 12 locally-owned breweries that call Gwinnett home, including familiar names from Peachtree Corners and Norcross. Many Peachtree Corners Magazine readers are proud patrons of Anderby Brewing, Kettlerock Brewing, Social Fox Brewing, and Cultivation Brewery.
"Gwinnett Beer Week provides an opportunity to celebrate Gwinnett's growing craft beer scene, said Victoria Hawkins, Explore Gwinnett marketing communications director. "Local craft breweries add to Gwinnett's destination appeal for visitors. We want to showcase them and all the events that they are producing."
Explore Gwinnett is producing 3 events during Gwinnett Beer Week.
-6S Brewing Beer + Chocolate pairing: Available all week at 6S Brewing. Pay $15 for a flight of beers and perfectly matched chocolates from the locally owned sweets shop, The Chocolaterie. Limited quantity available.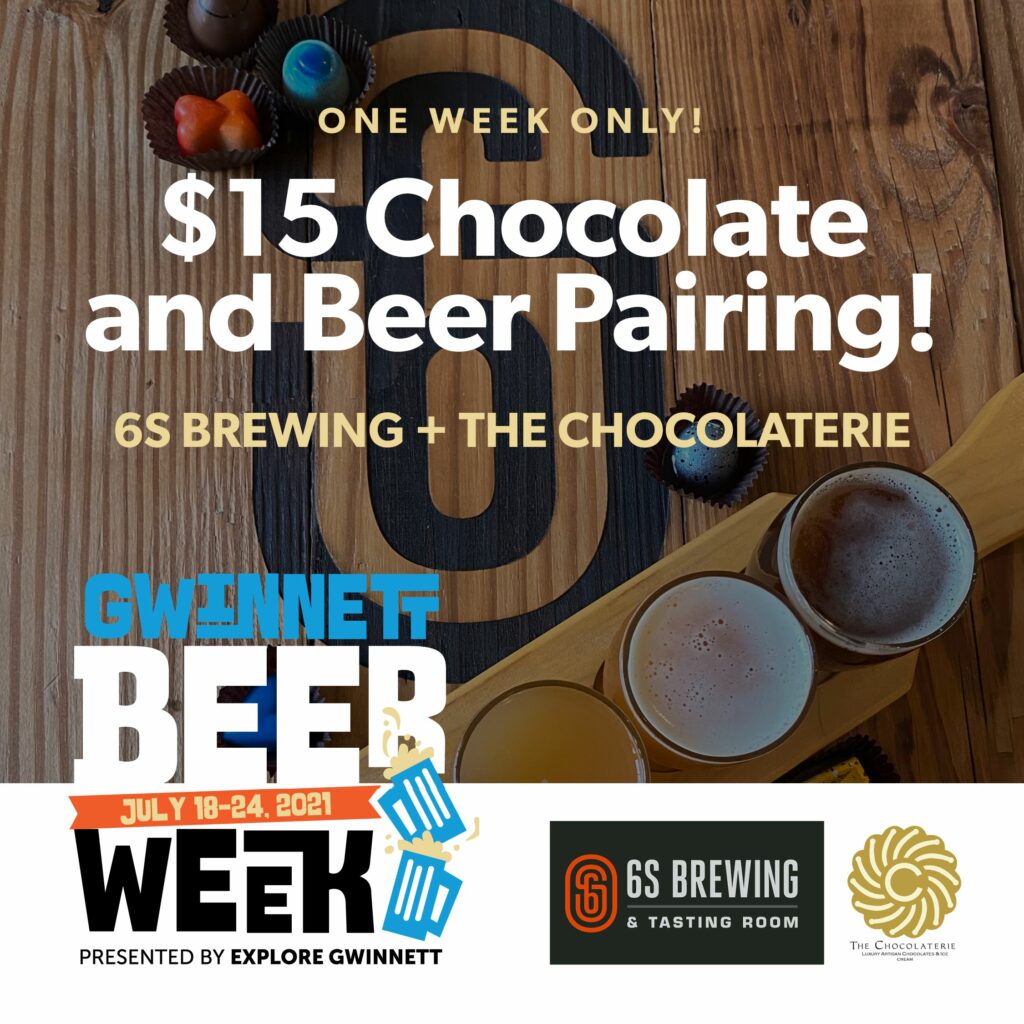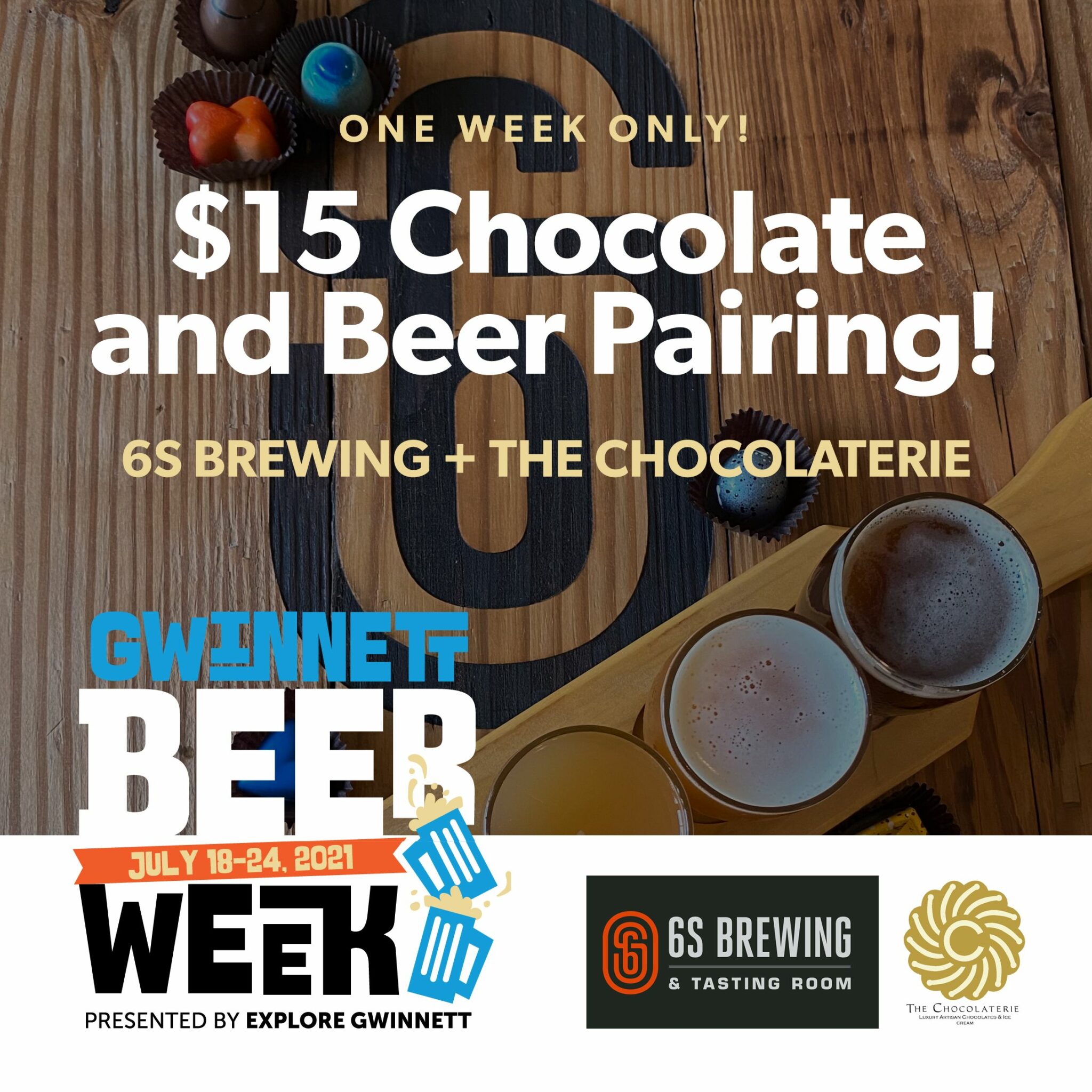 -Barks + Brews at Anderby Brewing: Dogs are welcome at this one day event on Thursday, July 22nd at Anderby Brewing. Free pet portraits by a professional photographer from 6:30-8:30pm. Gwinnett Humane Society will be on-site with adoptable dogs. Explore Gwinnett giveaways including Love, Gwinnett doggie bandanas and travel water bowls. Limited quantity.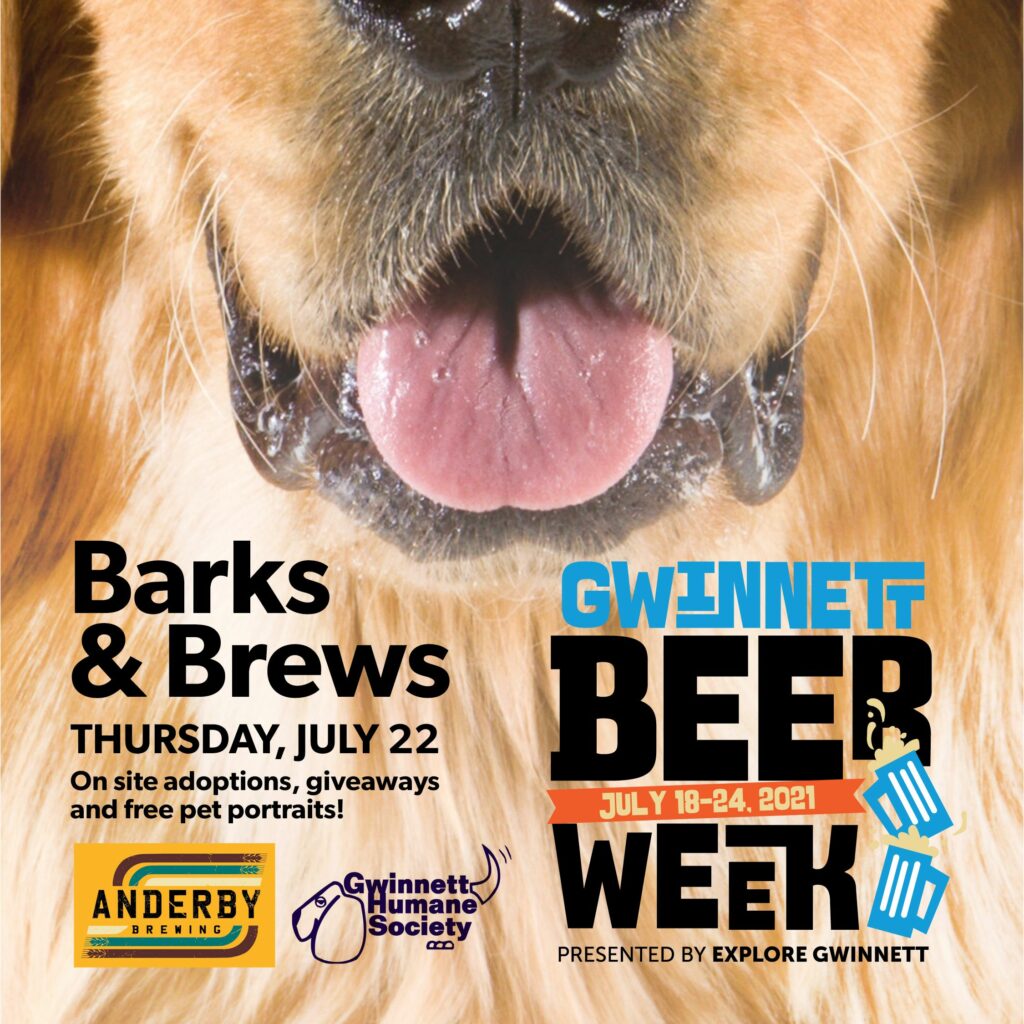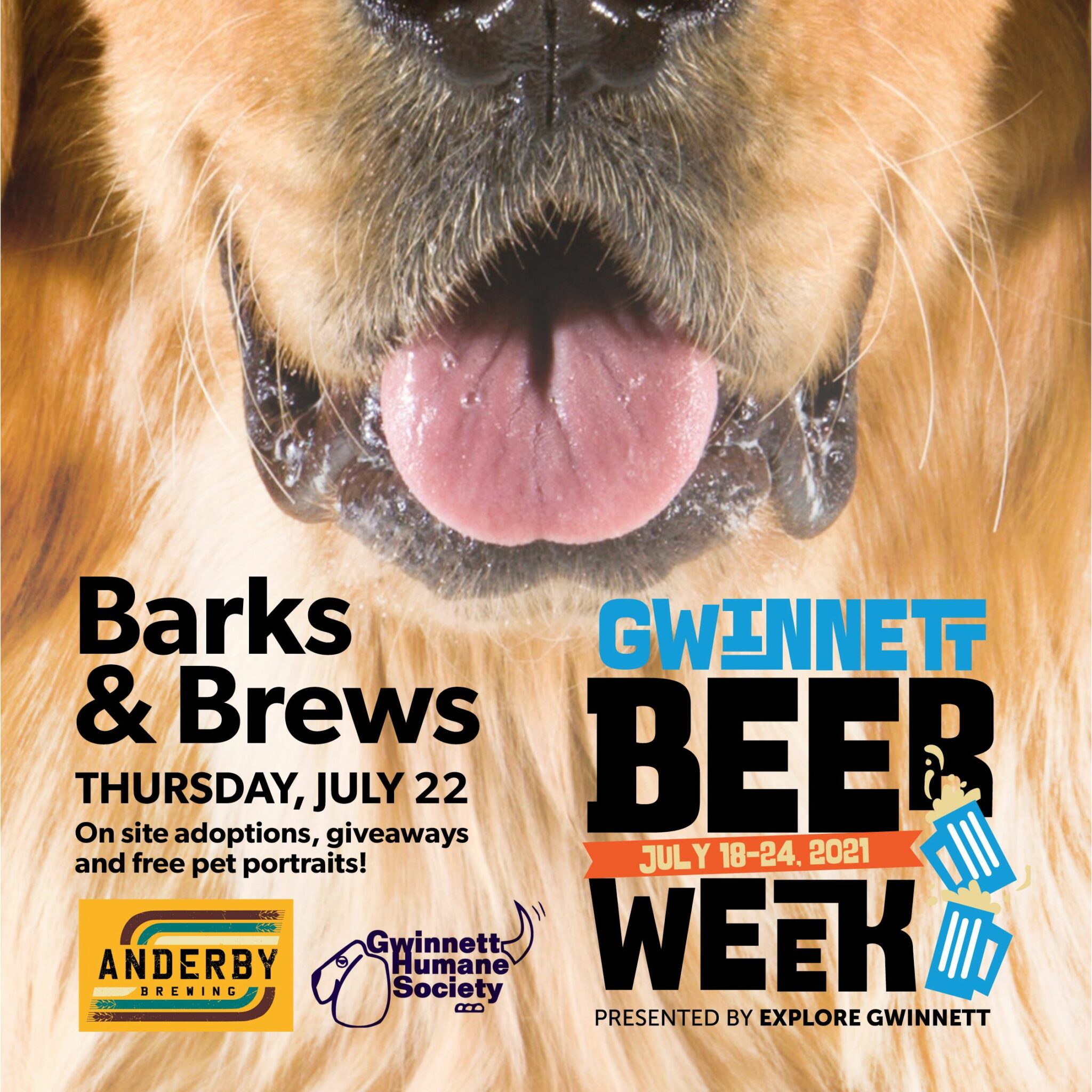 -Baseball and Beer Tour: Join Explore Gwinnett and Southern Beer Tours on a ticketed walking brewery tour in Lawrenceville. Add-on a Gwinnett Stripers suite ticket if you'd like to board the shuttle to Coolray Field after the beer tour for a ride to the baseball game. Food included during baseball game.
Visit GwinnettBeerWeek.org for a complete list of brewery events including live music, bingo, a car show and more.