How to increase the value of your business, grow it and sell it, with Andrew Cagnetta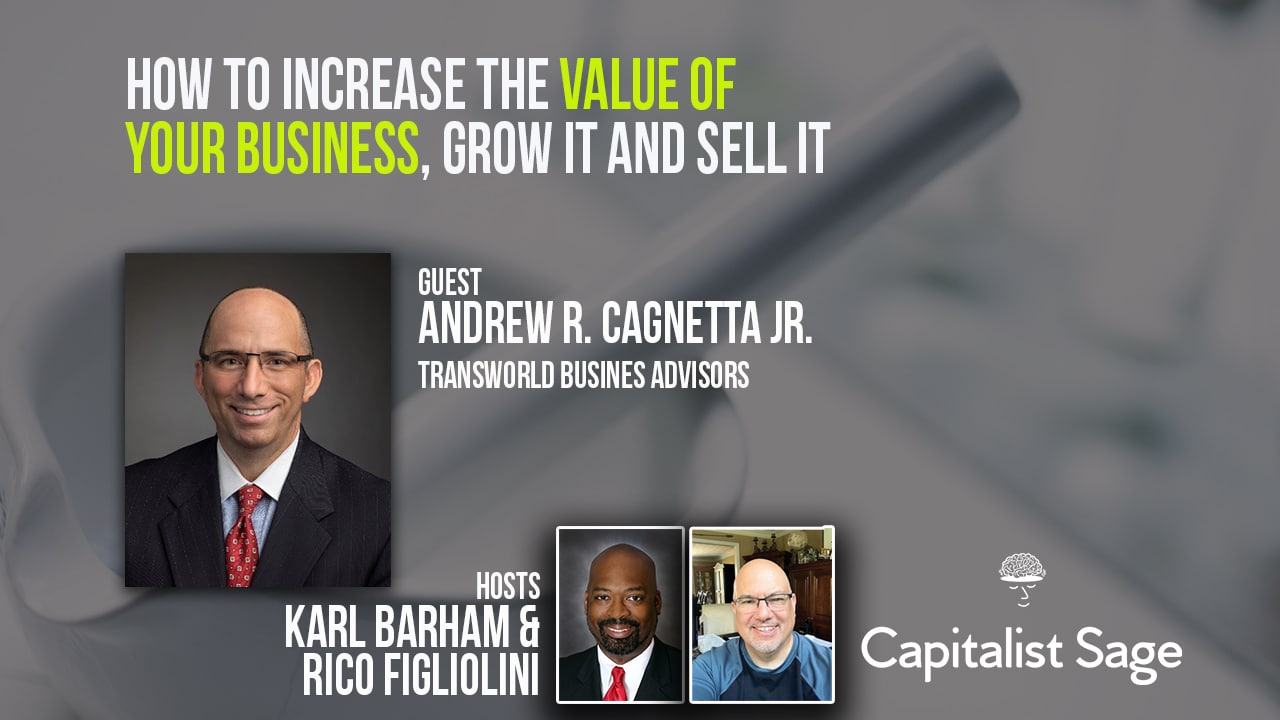 Andrew R. Cagnetta Jr., CEO of Transworld Business Advisors shares his insights on how to increase the value of your business, fatal mistakes sellers make, expansion through acquisition and franchising – and why it's important to do charity work. Cagnetta joins Karl Barham and Rico Figliolini on the Capitalist Sage podcast. Recorded socially safe from City of Peachtree Corners, Georgia
Related links:
https://www.facebook.com/AndyCagnetta
https://www.linkedin.com/in/acagnetta/
https://twitter.com/acags
Finding the topic in the show via Timestamp:
[00:00:30] – Intro
[00:02:43] – About Andy and Transworld
[00:04:21] – Challenges of DIY
[00:05:27] – Impacts in the Value of Businesses
[00:10:07] – Growing through Acquisition
[00:13:11] – Buying Businesses
[00:16:54] – Funding Acquisitions
[00:20:02] – Supporting the Community
[00:21:57] – Diversity in Business
[00:34:41] – Predictions for 2021
[00:36:51] – Recommended Media
[00:38:42] – Closing
"I mean the perfect way to describe business brokerage is like a realtor. You hire someone to
help market and sell your house and deal with the buyers and take the whole process from start
to finish. We're a lot like that. We come into a business owners world. When they think about
selling their business, we help them understand what they have to offer the marketplace and
what they might get in the marketplace."

Andrew Cagnetta
Podcast Transcript:
Karl: [00:00:30] Welcome to the Capitalist Sage Podcast. We're here to bring you advice and
tips from seasoned pros and experts and help you improve your business. I'm Karl Barham with
Transworld Business Advisors. My cohost is Rico Figliolini with Mighty Rockets, Digital
marketing and the publisher of the Peachtree Corners Magazine. Hey Rico, how're you doing?
Rico: [00:00:47] Hey, Karl. Good, thanks. Hope you're well.
Karl: [00:00:51] Well, why don't you introduce our sponsor before we get started?
Rico: [00:00:55] Sure. Our lead sponsor is Hargray Fiber. They're a major Southeast company
that is involved in fiber optics and IT. They're involved in the communities that they are in
completely. Like in Peachtree Corners, for example, they've been involved with Curiosity Lab at
Peachtree Corners, the Smart City activity that we do, and the work that people need to be able
to keep working. Whether you're distance working like teleworking, or you're bringing your team
together at your office and such. So anytime you need IT work, fiber optics, smart tools to be
able to do your work, fiber optics and all that, that should come from Hargray Fiber. They're not
your typical cable company. You can find them at HargrayFiber.com/Business. Check them out,
they have a promo going on. It's a thousand dollar gift card for those companies that qualify and
become clients of theirs. So great people. We appreciate them sponsoring us.
Karl: [00:01:51] Thank you very much for introducing Hargray Fiber. As we've all gone digital
this year, schools, work from home, having high speed internet at home is really super critical.
And we're just glad we have great partners in the community that can help with that. Today's
guest, welcome to the bring in Andy Cagnetta who's the CEO of Transworld Business Advisors.
One of the world's largest business brokerage firms and has been around for over 40 years and
built a great fabulous business. But the treat of today is, he's here to help talk about how
COVID-19 and how small business owners can think about the value of their business, their
options on when they're ready to exit for the business going into the future. Hey, Andy, how are
you doing?
Andrew: [00:02:40] I'm doing great. How are you both doing? Thanks for having me.
Karl: [00:02:43] Thank you so much for joining us today. I want to start off, why don't you tell us
a little bit about yourself and how you got to be in this business brokerage industry?
Andrew: [00:02:53] I got to be in this business brokerage industry a lot the way other people
have gotten involved is they were in business for themselves. So I've had several businesses
and I've started a couple. I bought one and I sold one. And so when I decided to move to
Florida, my wife wanted to raise her family where she grew up, we decided to buy a business.
And through that process, I met Transworld and was asked to be on the staff and kind of the
rest is history. I bought the company two years later.
Karl: [00:03:22] Well, this, you've been doing this for quite a long time, and you've seen several
ups and downs in the industry in general. Why don't we start off by talking about what is
business brokerage and what types of people benefit from their service. And we can talk about
how the economic impacts like we're having in 2020 impacts those business owners.
Andrew: [00:03:46] Yeah. I mean the perfect way to describe business brokerage is like a
realtor. You hire someone to help market and sell your house and deal with the buyers and take
the whole process from start to finish. We're a lot like that. We come into a business owners
world. When they think about selling their business, we help them understand what they have to
offer the marketplace and what they might get in the marketplace, as far as value is concerned.
We package up that business. We advertise it. We deal with the inquiries, we put meetings
together, and eventually we get a deal done and we earn a commission from that.
Karl: [00:04:21] Fabulous. So historically, if somebody were trying to sell the business
themselves, there's some challenges to do that. What would be some of the typical challenges
people do when you've seen them try to do it themselves?
Andrew: [00:04:33] They don't have the capabilities to do it in knowledge, right? So they really
don't know what they're doing. And it's certainly not a time when you have your, maybe your
biggest financial transaction of your life at stake to experiment on yourself. You know, it's kind of
like doing heart surgery on yourself. You really don't want to do that. You know, one wrong step
with the right buyer. You're not going to get a deal done. The second thing, the big thing that
business owners need to focus on, and we talked a lot about this in, you know, valuing your
business. They don't have the time to do this. And if they take time away from their business
and focus on trying to get a deal done. The value of their business decreases very, very quickly
and they won't get a deal done or, you know, they won't get as much as they could have if they
would have focused on their business.
Karl: [00:05:27] Got it, got it. So this year, a lot of business owners have gone under, have
been under a lot of stress. COVID-19 hit, and the year 2019 was a great year for selling
businesses, for doing businesses. People were generating record revenues, profit, and then a
year like this happens. To the average business owner that took, you know, has been impacted
in this and is starting to come out, how does a year like this impact the value of their business?
Andrew: [00:05:59] So the, you know, the horrible news is right, this crisis has really hurt a lot of
businesses. And the only thing that I can urge business owners out there to do is try to survive.
Because if we get to the other side of this, if we get to a point where there is no COVID around
and business returns to somewhat normal. But let's say it turns to 2018, 2019 levels, or even
less than that. You know, a little bit less than that. The values of our businesses will immediately
return. Because a business is worth what a buyer will make in the future. And if we could point
to the first three months of 2020, or even now, you know, like some restaurants are now
opening for the first time in a hundred percent capacity. So if they recover now, their business
will immediately be worth as much or even more. You know, I could see that the restaurants that
are better survive this and everybody starts to go back out once the vaccine comes along, I
think it will be, you'll have a hard time getting a table at a restaurant. And they might even be
worth more. So, you know, the number one thing is you got to hang in there, right? And if you
hang in there, you know, the COVID crisis is like a lot of it. It's a blip, you know, it's a quick
downturn there will be recovery, or at least somewhat of a w. But, if they can hang in there, the
business value should return.
Karl: [00:07:30] That that's a good point you're making around hanging in there. But when
businesses have this lower period of demand, like over the month, if they're not, what are some
things that business owners can do to make their business more valued when the clients and
the customers come back? What are things that they may not have had time to work on in the
past, but now they may have time to do? What would be some things that would help that
value?
Andrew: [00:07:55] Well, you know, we always say, I have this talk and we don't have time for it
today, but the 12 ways to increase the value of your business. And three of them is to keep
better books and records. So if you did not, before this COVID crisis hit. This is a great time to
get your inventory into an inventory system, to get a point of sale system implemented. I was
just talking to a listing that I have now, for a restaurant that didn't have a point of sale system.
And he's like, maybe it's time I do it. Yeah, maybe while it's slow and you get all your menu
items onto a point of sales system, then you're going to have great books and records. And
great books and records will help your business sell much easier. So it is a time to kind of
structure your business and get that inventory system or that project management system or
that POS going right now.
Karl: [00:08:53] One of the other things I think is often a chance is when people stay really busy,
they don't focus on the people in their business, their managers, supervisors, and so on. Can
you comment on the value of having a really good Lieutenant or someone that can continue to
drive the business once you exit it from the perspective of a buyer?
Andrew: [00:09:14] Yeah. I mean, you certainly don't want to be the chief cook and bottle
washer because if you've ever read the E-Myth book, what you want to do is you want to have
that systems in place that is going to continue to bring in that money and those earnings.
Businesses are based on value of earnings. And the buyer is only going to pay a multiple of the
earnings if they think it's you gonna stick around. Well if you're the whole reason why the
business goes. And you're the, you know, you're the marketing officer and you're the person
who's the sales person and you're the operations person. Then buyers are going to be very
hesitant to take over that job. If you have good people in place where all a buyer has to do is
come in and basically be a management person and oversee a system that is, you know,
running like clockwork. That's going to increase the value of your business immensely.
Karl: [00:10:07] I've been talking to a couple of business owners that's doing something
counterintuitive. During this year they're actually growing and they're growing through
acquisition. We see a lot of businesses that are consolidating and struggling. What are some of
your thoughts of those that are able to grow through acquiring other businesses during this time
or be beginning to scale? How does that impact the value in the future of the business?
Andrew: [00:10:32] Well, listen, you know and I know that businesses are valued based on their
quality and quantity of their earnings. So as a business earns more money, it's worth a higher
multiple. So if a business earns a hundred thousand dollars, it may be worth two or three times.
If a business earns a million dollars, it could be worth three, four, five, maybe even six times. So
as the business grows, if you start acquiring people, and you get a hundred thousand dollars
here and $200,000 of earnings here. And you get those economies of scale and you get a
business that's earning a million dollars, you're going to make four or five times more. So this is
a great time to go around. And even, you know, I though that would be much more opportunity
for buyers, because I thought there would be a bigger COVID discount out there. I'm not seeing
it yet. I mean, you know, obviously earnings are down and prices may be down. But if the
business is currently making even 80% of what they used to do, or even, you know, 70%, those
businesses were still selling for, you know, good price.
Rico: [00:11:45] Let me ask you something. As you were talking about multiples and
acquisitions, what hit me was, does it, is it more, is it easier? Is it a better investment to
purchase multiple franchises let's say if the, obviously of the same business in a variety of areas
than it is for a company that's a sole owner looking out for similar types of companies to bring
them in under their fold. So, you know, if you're a franchise owner buying more or if you're a
single, you know, dry cleaners looking for other neighborhood dry cleaners. I mean, where
would the best investment be?
Andrew: [00:12:22] Well I, you know, listen I, the franchise system usually is a good system
because you know, what we try to do at Transworld is we're building out infrastructure so people
don't have to build it out themselves. So if you could buy a multi franchise units, you know, that's
a great investment, right? So, you know, you always want to spread out your risk. So if you have
one unit that makes a lot of money, you know, it could be inherently risky. I mean, something
could go wrong in that town. Something could go wrong on that road. I mean, I've seen
businesses being on a road and they'd decide to redo the road and it's you know, it's closed or
almost closed for six months and it just ruins the business. So, multiple locations in any
business might be a better risk, so you can spread out that risk.
Karl: [00:13:11] I want to flip over to the buyer side. If you're a person out there, maybe you
were in corporate America, maybe you've got an entrepreneurial itch that you want to scratch.
What would be some advice you'd give to folks when they're looking for business so that they
actually get to the closing table and get the deal done?
Andrew: [00:13:29] You know, don't have paralysis by analysis. And it's, you know, you could
dive into these things, try to set up eight billion spreadsheets, and you could try to figure out
what the exact value of a business is. But I always laugh. The value of the business is going to
be determined by the sellers you know, factor of how bad they want to get out, right? I, you
know, I spoke to a seller yesterday. They had a business that's earning $350,000 and we told
them, our franchisee told them that it was worth 700 and he says, get 450 and get me out quick.
Some buyer is going to get a great deal on that business. And so it's always a factor of what the
seller will take to leave. But you know, if you're going out there to buy a business, I would just
say, you've got to go do it. And number two is you're not going to find the perfect business. If
you're looking for that perfect business, that dots all the I's and crosses all the T's, you're not
going to. As I say, it gets an 'A' on it's report card in every single subject. That's not going to
happen. There's no perfect business out there. So, you know, what you want to do is you want
to buy a good business at a great price and make it great by bringing your talent to it.
Karl: [00:14:44] I'm talking to a lot of private equity and family and all these different types of
investor groups that are looking at business. And one of the things that's always a challenge, I
could literally guess what they're going to ask for in their business. They send the sheet in and
they're looking for something with X amount of cashflow. They want it to be pretty much
absency run. There's this laundry list of stuff, but they're industry agnostic and they don't have
an industry that they care about. What advice would you give to those types of folks to be more
successful in their search? Often they're searching for three, four years and no deals have been
done.
Andrew: [00:15:25] Yeah. I mean, you know, I've talked to some private equity groups and they
told me they look at it, and I think it was on our podcast they were talking about, they look at, it
was something ridiculous, like 1,200 deals a year or two thousands of deals a year. And they
transact on two. You know, they're very picky. I would tell them that they need to be less picky.
We had a, you know, there's these guys who come out of very smart business schools, Ivy
league and things, and they start these pledge funds where they get their friends, families, and
people they've met along the way. And even bankers that like these MBAs coming out of these
high end schools and say, if you find a deal, we'll back you. Well, we did a deal with these guys
who they bought a painting company that was earning over a million dollars a year, almost $2
million a year. But what private equity group do you know, would buy a painting contractor? Not
many. So these two young kids, one of them, Harvard grad, I forget where the other one
graduated. Bought a painting contractor almost $2 million. And I think they bought it for like less
than 6 million. So here's a great deal, but it's going to be a little bit. You know, it's not going to
be the easiest business to run. And that's be their first deal. You're know, then they'll go into
something else I'm sure. So if you're a family office that just got their money because you're
patriarch or matriarch of your family died, you're not going to be able to be that picky.
Karl: [00:16:54] I'm curious this year, there's been a lot of stress on the lending and banking
with SBA between the CARES act, PPP, EIDL Loan, they got backed up. How are you seeing it
now for acquiring funding to purchase business and what should business owners now start
thinking about as options to fund acquisitions if lending isn't as readily available?
Andrew: [00:17:19] Yeah. We saw this in 2009, in 2010, when we're in Florida, we did, you
know, we were doing about 20% of our deals with SBA lending and then the next year, which
equated to about 50 deals, 40 deals. The next year we did two deals with SBA lending out of
hundreds. So the problem with that is the banks get scared of course. They're not going to fund
the business that has falling revenues and profits. They're going to want to see it be able to turn
around. I think it's a little different this time. In the fact that we really didn't know when the 2009,
2010 economic downturn would end. This one there's a little bit more certainty. I know there's
uncertainty, but we all believe that this is going to go away by mid next year or even 2022. So I
think if a business can show and everybody's asking for the latest financials, don't talk to me
about March and April. Show me you've done this summer. Show me what you did this last
quarter through September 30th. If they can show that they've somehow pivoted, recovered,
you know, right-sized the ship so they have earnings, I think you could get financing. But if you
can't, which is going to be the majority of the businesses, you're going to have to have seller
financing and earn outs. And you know, that's a bad word to sellers, but it's just the reality.
Karl: [00:18:46] For those that may not know the difference between a seller finance or an
earnout, can you share what that is for business owners that may not?
Andrew: [00:18:55] Sure. A promissory note or, you know, seller financing is a certain amount of
money. Say I got, you know, I got $500,000 or a million dollars for my business with half down,
or half and the rest of it in promissory note. The promissory note would say, when you get your
payments, how much the payments are, and you know how long the note is. If you get an
earnout, the earnout it's going to be contingent upon the business metric. Whether it be sales,
earnings, gross profit, we like gross profit. And we can talk about that someday. But so, but it
can be variable. And a lot of times this works for sellers and buyers, because if there's this
inherent risk in the marketplace and the seller's like, listen, if I just had more cash then I could
get to 2022, this business is going to take off again. I really deserve more value. Well, okay.
Well, if you're right in 2022, it's 2023 and even 2021, if it's going to go up, I'll tell you what, I'll
give you 25% of the profits, you know, based on this. So it's variable and it can not happen at
all.
Karl: [00:20:02] There's so many creative ways to construct a deal that could work for both
buyer and seller. If I could ask you a little bit, one of the things that you shared with, with Ann
and I is, as a small business owner in the business, you're in being involved in the community
and getting involved with different organizations and that. Can you talk a little bit around some of
the things that business owners can do to help support their community, especially in a year like
this?
Andrew: [00:20:33] Yeah, I mean, listen, the great, one of the greatest things I ever did was sign
up to join the board of the local soup kitchen called LifeNet for families. And it's literally changed
my life. And what people want to see in a person to do business with, people want to do
business with people they can trust and that they like. And to show that you're trustworthy and
show that you're a good person and become a trusted advisor in your community on anything,
people are gonna do business with people that do good. And I think that joining a board or
volunteering for a board or getting involved in whatever, you know, whatever cause you want to
get involved, it can really show the community that you're willing to be a good partner. And I've
certainly chosen who I've done business with based on their nonprofit activities and them
helping, you know, be a good part of the community. So, yes, I've been involved with the junior
achievement and the United Way most recently, I was just rolled off as the chair of the United
Way. And it's been an honor and I've learned so much from it. I have so many great friends and
I've gotten really good business and I didn't start by saying, Hey, I need to give back to my
community because I want to do more business. That wasn't the start, but it certainly has been
very valuable to us.
Karl: [00:21:57] This year I know, there's a lot going on when it comes to diversity and social
justice issues out there in the community. I'm curious from your vantage point of looking at
business brokerage and so on, I've noticed that there's a lot of brokerage firms that don't have a
lot of diversity, a lot of women in it and so on. What are some of the things that are, that
might've been driving that and what are things that can be done to help improve that going into
the future?
Andrew: [00:22:27] It comes down to education and opportunity and giving people opportunity. I
have a great partnership with a friend. He's the president of Broward college here, which is one
of the top community colleges. And he has a thing called Broward up and he realizes that, you
know, as a young man and he grew up in New York, he didn't hear about college until he was
like in high school. And you know, other kids grow up knowing about college and other kids
grow up knowing about entrepreneurship and investing. And I think the big thing that we can do
is try to, you know, encourage those communities, give those, encouraging those communities,
exposure to our you know, exposure to our marketplace and opportunities out there and show
them out to do it and encourage them to do it. And there are going to be, I think, opportunities
moving forward for people. I think this is a great awakening of our society to say that, you know,
not everybody had an equal leg up. Part of why I'm involved in charity is because I do believe I
had privilege. My college was paid for, I was, you know, I was never discriminated against really
in my life. I mean, and so I want to be able to give those opportunities other. And I think that
Transworld, you know, we already have models of it, right? Just think about the immigrant
populations and what they do. They're buying the convenience stores, they're buying the hair
salons, they're buying these small mom and pop businesses. Maybe, what we need to do is go
in show others that they can do that, even people who aren't immigrants, and teach them how to
grow and multiply those businesses. Perhaps like we were talking about earlier franchising.
Karl: [00:24:17] Absolutely. I think that's a great point. I think giving access to opportunity and
knowledge about the option is a great point to start at. But then even continuing that further. You
described several things people need to know to acquire a business, how to get a loan, what
comes first in your search, what you can look for. Outreach to different groups of people with
that knowledge could self close the gap. But I think we've got 20 years in which people have
gotten more education, people of color, women, graduating with degrees, graduating from the
Harvards and the Yales of the world. They've worked in corporate America for 20, 25 years.
They've accumulated some capital, but that last leap of jumping into entrepreneurship might be
the next step. And sometimes it may take mentorship or sponsorship or just someone that can
guide them down the path a little bit further if we could do it. If there was one thing you can
magically do to help really drive that change in society. What would it be? Where would you
start?
Andrew: [00:25:19] You know, think about all the things that have been successful. Like pell
grants and getting people small business loans and minority statuses for businesses. I think we
need to take all those things and we've got to multiply them by 10, right? I mean, and you just
said it, you know, there's been opportunities over the last 20 years for some people to break
through that we have to take those examples and we have to multiply by 10 and we have to give
awareness. You know, I've been on, one of the things that I want to do moving forward for
Transworld is be a part of that. Be a part of that, you know, fight against structural racism and
understand how do we beat that? How do we help those communities, you know, become
entrepreneurs? You know, there's all these things, you know, that your success has a lot to do
with what your zip code is. I mean, just crazy things, and your color, as far as opportunities,
what your name is when you put your resume in. All these things we have to battle. And I think
at Transworld, we can be a part of showing people how to take opportunity. Educate them.
Because I think still, as we talked about earlier, growing your business through acquisition or
becoming an entrepreneur is still one of the best kept secrets. And one of the best investments
you can make, that's really, people don't even understand.
Karl: [00:26:45] I was on a conference call, go ahead Rico.
Rico: [00:26:47] I was going to say, I wanted to build a little bit about what your, what you were
saying before too about immigrant population buying into small businesses, about teaching and
mentoring. You know, my father came from Italy and he bought his own business. He worked
hard. But he worked hard before he bought that business, right? And I'm thinking, what people
need maybe is a little bit more, not just education, but that mentoring part, almost that
handholding, if you will. Because you find that in a variety of ethnic communities, right? I know
several friends in the Asian community where they help others within their community, actually
walk them through buying or setting up their own business, getting their finance for that
business and actually walking them through the whole process. And then bang, they open the
door. I mean…
Andrew: [00:27:38] You think about some of the ethnic communities that have come into certain
businesses and done well and you see that. And sometimes it's a lot of businesses that people
don't want to be in. The carwash, and sometimes it's out of necessity. There's you know, there's
all kinds of studies about food deserts and things like that. But you think about those under
served communities, right? And you think about people like Magic Johnson going into those and
opening Starbucks and opening movie theaters and giving opportunities. But you think those
places needed small markets. So you know, out of necessity people can't get jobs. People can't
get food. They're starting these small little businesses and we need to give them power. We
need to give them the ability to go to a better neighborhood and open up another business like it
and do well. You know, just think of all the, you know, the food and the service businesses and
you know, that they can do well. And you see pockets of that and we need to multiply those
efforts. And you're right, Rico, my you know, my grandfather came from Italy as well, was an ice
and pole man. He had his own truck. And they worked really hard, but you know, I do think that
there was a difference. You know, we've been able to blend into the community and I, you
know, sometimes black and brown people do not have that opportunity, as we did.
Rico: [00:29:05] For sure. And I think also when you're facing discrimination. It's easier, I think if
you had your own business and empowered that way. Because you're already past that point,
right? You don't have to worry about discrimination and someone's going to promote you or give
you more money for your job. Maybe you're being paid less than the guy or girl next to you, for
whatever reason. But you're making it on your own, right? You're empowered to be able to,
based on the hard work you do and how smart you are.
Andrew: [00:29:36] I mean, here's the really good news. I think, the really good news. I think it's
easier to become an entrepreneur than ever. Just think of all the gig economy jobs that are out
there. And I just saw an article that somebody emailed me because of one of my, I had 20
predictions for the 2020, the next decade. I did not predict the CoronaVirus, but one of the
things I did predict is that the gig economy would eventually start selling their businesses. That
you know, that an influencer on Instagram could eventually sell her business or, you know,
somebody on tik tok will be able to sell their business. And, you know, I think that we have to,
we have to embrace that too. Right? And it has to start in elementary school and colleges. We
have to embrace, we have to teach people how to become entrepreneurs.
Rico: [00:30:36] For sure.
Karl: [00:30:38] I think you're raising a good point. One of the things that I'd add to that, a
mentorship helps. The other thing is eliminating barriers. There are so many things structurally
in place that prevents people, whether it's lending and getting SBA loans, whether it's finding
and sourcing deals. When a good deal comes up, you have to know someone that knows about
the deals, make friends with a broker. So he's going to follow him near his good deal. There's
people that have that access to talent. Good employees. Good systems. And then there's also,
there's community too, sometime it's the business associations, chambers of commerce, where
they network and a lot of information is shared. And access is given. And opening that up so
more people are welcomed or brought into those things so those opportunities are shared
among a lot more. So there's definitely a lot of work to do, but I love that I'm starting to see
people become awakened to that. I see leaders like yourself, Rico. We've done several
podcasts about justice in the community and you did a fabulous job with the Peachtree Corners
magazine talking about diversity in Peachtree Corners. And we're starting to talk about it.
People are starting to behave differently and reach out and start understanding people
differently. And I'd share with you an interesting opportunity that came through. And a business
owner came into my office. And didn't know if his business had any value. And we did an
analysis and I said, you know what? He was contemplating shutting it down and retiring. 66
years old, ready to retire. He's going to send out a letter to his customers and say that he's
going to head out, you know, retire. But instead we said, you know, this business has value, it
generates a cashflow. And it's a good, it's a gig business, a gig economy business that he built.
And he only worked maybe four to five hours a week in the business. It sounded pretty good.
We helped him put it on the market and guess what? We got a couple of offers on it, but the
person that purchased it was a person of color. In the corporate, works for a corporation, but is
starting to think about that entrepreneurship. And helping navigate him through the path. We
ended up closing on that he's able to own the business. But the interesting thing when they
came back, the two of them, one gentleman was black and they became good friends talking
afterward during the transition. And this is the first business this gentleman's going to buy. He's
going to buy others over time. And that's sometime, it's getting that first one under your belt.
Learning from the process and then being able to replicate that. And the best part is at the
closing, I got a picture of the buyer and seller, the buyers kids were there. So he's setting the
example for his kids about entrepreneurship. And more of that needs to happen. We just need it
to happen faster.
Andrew: [00:33:31] Yeah. I mean, I think that's exactly it. We have to multiply that by thousands.
And so I, you know, and so I think it's kind of like what Broward college is doing instead of
expecting people to come to college, they need to go into the communities and bring the college
to them. And I think we as business brokerage community and as entrepreneurs need to bring
those opportunities to those neighborhoods. I mean, whether it's talking at high schools,
whether it's having buyer seminars, seller seminars. I mean, but just giving people those
opportunities, you know, right where they live. So…
Karl: [00:34:10] Well, I know in our community, both Transworld and business brokerage in
general, we have a lot of people out there that have the knowledge and skill. It'd be great to see
as more get involved in their community organizations. How can we help bring more people to
the table as part of that? So that's going to be an interesting challenge that we could take on
and help this bigger picture as a country. So thank you for that.
Andrew: [00:34:39] Yeah, no, I agree.
Karl: [00:34:41] So predictions for 2021, Andy. If you were a business owner right now, when do
you start planning on selling your business and what are the things you should be doing fourth
quarter of this year, assuming that this will, this period of the world's history will pass and we get
a vaccine and businesses start opening up. What are some of the things you think folks should
do this quarter to be ready for 2021?
Andrew: [00:35:11] You know, if I was wanting to sell my business in 2021, I would do
everything I could to acquire new customers. And you know, it is an opportune time. Just think,
you know, say again in the restaurant business, I would do anything I could to acquire new
customers. And I think you can, because if 20 or 30% of the restaurants that are closed right
now are never going to reopen, that means that there's people out there and they're finally
coming out of their houses. So I would immediately do anything I could to get those people and
get those revenues and earnings up. I mean, we have a restaurant for sale right now that's
doing better than before the COVID crisis, because he has been marketing and doing a lot of
takeout and did the right thing. So I think there's opportunities for any business owner to
continue to get more business. So number one, get more business and number two, have the
capacity to bring on more business in 2021. Because again, we'll want to buy on the upswing
and no better time to have an upswing than when you had it. Well, you know, the chart can look
good over the next. I mean, if March and April were disaster for you, the rest of the year could
look good. And then into 2021 could look great. And that's what I highly urge people to do. Like
Rico was saying earlier, you know, it might be a time to hire. It might be a time to hire that new
person that's going to put you on social media for the first time ever. You know, it's time to have
growth strategies. Certainly not to put the brakes on and put your head in the sand.
Karl: [00:36:51] You mentioned earlier the book, 'The E-Myth'. Are there any other books you'd
recommend for business owners as they're going through the journey? Especially if they're
thinking about exiting in the next three to five years.
Andrew: [00:37:03] You know, I have my favorite negotiating book, which is 'Never Split the
Difference' by Chris Voss. And I like his style because if you think about selling your business
and you think it's this high powered, ridiculous back and forth, you know, bloody negotiation, it
can't be. I mean, it takes a long time to sell your business. It's your baby. You're selling it to
somebody else who wants it to be their baby. You can't beat each other up through the process.
And we're there to kind of referee that. So that's one book I would suggest that they read. So
they don't have that mindset that it needs to be this hard fought. It needs to be a good deal for
people.
Karl: [00:37:43] Oh, fabulous. If you wanted to learn more online, is there, how can folks learn
more about this process and just, you know, buying and selling businesses in general for folks
on either side of that equation?
Andrew: [00:37:58] Yeah, sure. There's a lot of stuff out there. I mean, you know, I know we'd
like to plug our podcast too, The Deal Board. We have almost a hundred episodes now and, you
know, it's a great place to learn the ins and outs of buying a business. Obviously our website as
well, and you know, I'll just throw it out there that we're willing to sit down with people. We,
again, we want to be trusted. We're here for the long term in your communities. We're not here
just for transactions. We're here to watch people be successful and help them be successful. So
just include us in your plans. Let us sit down with your investment advisor and your accountant
and your attorney and let's plan out how we're going to exit you over the next two, three years.
Karl: [00:38:42] Excellent. Well, Andy, I want to thank you so much for sharing a lot of great
wisdom. We covered a lot of terrain in this conversation today and, just really good to have
someone like you give your perspective and insight into what's happening this year. And if I take
anything away, I think people should be optimistic about it. I think we've navigated the toughest
part of this, as a country, as a world. And if you own a business, it's about putting your head
down, grinding, getting customers back, building your business into the future. And for those
that may, you know, be struggling or may not be able to open up. It's a great time to find a new
business to buy or to invest in if they could. So I want to thank you for that. What do you have
going on? Do you have anything going on in this fourth quarter as we're rounding out the year?
What's keeping you busy?
Andrew: [00:39:35] Well, I, you know, I do have our big charity events, so my wife does one
called Peace Rocks. And so we have a kickoff for that. And again, we're, I think this year we
usually have wide bands. So I think we're doing a drive in theater this week. And tonight at the
same time, as that kicks off, I have my pasta dinner meeting, which usually happens in the first
quarter. We had a thousand people last year, we raised $268,000 for the soup kitchen. And
we're just trying to decide how we're going to do it next year. But you know, we're going to do it
and we'll figure out a way. And looking forward to that night. I just want to give you kudos, Karl. I
mean, the amazing thing that I had through my business journey is for great people to partner
with us. And I'm honored to have you and join in our franchise and, you know, amazing and take
what we believe is, you know, doing good deals for good people to other communities. So thank
you Karl, for being a great part of that and Rico, thanks for having me on. I appreciate it.
Karl: [00:40:36] If folks wanted to reach you Andy, what's the best way to reach you?
Andrew: [00:40:41] Just at TWorld.com or AC@TWorld.com. It's that simple. I'm all over the
place. So I'm sure you could find me. But, happy to talk to anybody.
Karl: [00:40:51] Well thank you again for joining us today. So that's Andy Cagnetta. He's the
CEO of Transworld Business Advisors, one of the world's largest business brokerage firms, and
for over 40 years been doing good deals for good people. And just wanted to share insight on
what business owners can start thinking about as they're going into 2021. Positioning
themselves for a successful exit, if they're ready or even if they're ready, acquire more and
become bigger and get that multiple up on their business. So thank you for that. I'm Karl
Barham with Transworld Business Advisors of Atlanta Peachtree. Our business is here to help
people, consult with them, help them figure out how to exit the business when the time is right.
And if you're looking to improve or grow or through acquisition, feel free to reach out to myself or
anyone on my team. KBarham@TWorld.com is the best email, but also find us
www.TWorld.com/AtlantaPeachtree. And Rico, why don't you tell us a little bit about what you've
got coming up?
Rico: [00:41:54] Sure. First I want to say thank you for bringing on Andy because dealing with,
you know, talking with you as a cohost on the show for what 50, almost 50 episodes. About 47,
48. I've learned a lot. So, and I've even adjusted my business a little bit because of what we talk
about on a weekly basis. So all good stuff. As far as what's going on with Peachtree Corners
Magazine, we're at deadline. We're working through this deadline this week. It goes to the
printer on Monday. So we have quite a few articles and there's some major stuff on backyard,
great backyard retreats, pets and their people. We just finished the giveaway we just had. So
we were going to be announcing the three winners on that. And we have a feature in there
about, thankful things. Things, people are thankful for. Messages from a lot of students, a lot of
parents in Peachtree Corners, that's going to be a cool thing. Then, you know, we're planning
the next few podcasts, certainly with Capitalist Sage and, city manager, and Peachtree Corners
Life. So there's that. And of course, if anyone needs marketing, digital marketing, online content,
videos, you know, product videos, podcast production. Feel free to reach out to me. You can
reach me at Rico@MightyRockets.com or check out Rico figliolini if you could spell that on
LinkedIn. I'm sure you'll, if you search it on Google, you can't miss me. It'll pop up somewhere
I'm sure. But LivinginPeachtreeCorners.com is the magazine website. You can find all the
podcasts there as well and everything about Peachtree Corners. So this is the place to go. And I
want to thank you again, Hargray Fiber for being a lead sponsor with us.
Karl: [00:43:32] Thank you everybody for tuning in. We got more great episodes coming up. Be
safe out there and get ready for the fall. It's here. Take care everyone.
Rico: [00:43:42] Bye everyone
Media company buys PTC office building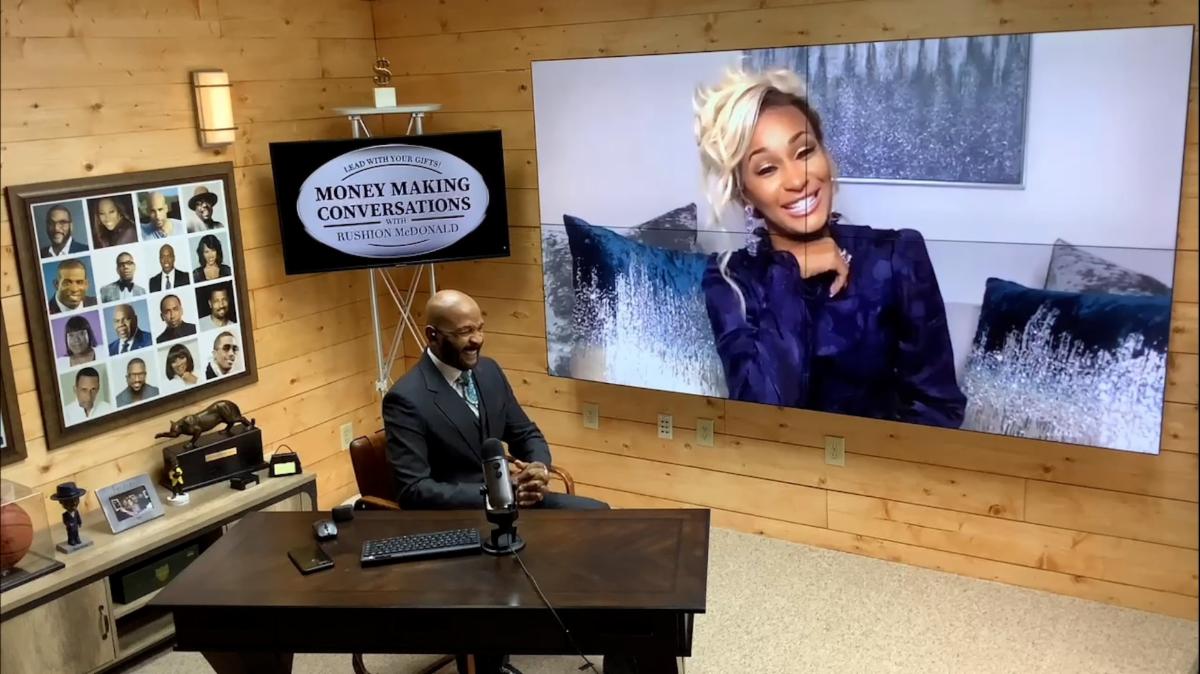 Marketing and media company, 3815 Media, Inc. has purchased a building at 3201 Peachtree Corners Circle in Peachtree Corners.
The company was launched by Rushion McDonald, a multi-EMMY and NAACP Image award-winning television producer. Mr. McDonald has written and produced for Steve Harvey, Kevin Hart, Jamie Foxx among others. He has produced national campaigns for State Farm, Ford, MGM, iHeart Radio, ESPN, ABC, NBC, and more.
More specifically, 3815 Media is a boutique marketing and branding firm for advertising, graphic design, podcasts, TV, film, and convention productions. Mr. McDonald's popular weekly podcast called "Money Making Conversations" is about entrepreneurship and entertainment.
3815 Media, Inc. identifies and promotes the positive values of the African American community through diverse content creation and productions. To learn more about the company, visit 3815media.com
Source: City of Peachtree Corners Business Newsletter
Atlanta Light Bulb opening business office in PTC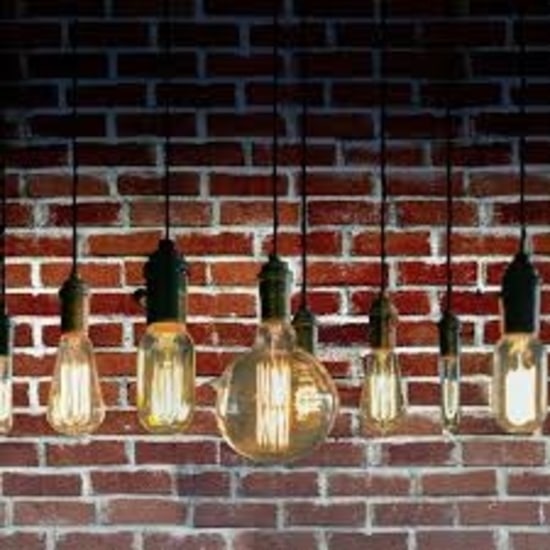 Atlanta Light Bulbs is moving its corporate office from Tucker to 2 Sun Court in Peachtree Corners. The company is moving about 20 office employees to Peachtree Corners while maintaining its showroom and warehouse in Tucker.
Since 1981, Atlanta Light Bulbs has supplied light bulbs, ballasts and light fixtures to commercial, industrial, and residential customers in the Atlanta metro and worldwide. The company was started by Gary Root and become a leader in lighting the Atlanta skyline through its competitive prices and ability to source globally.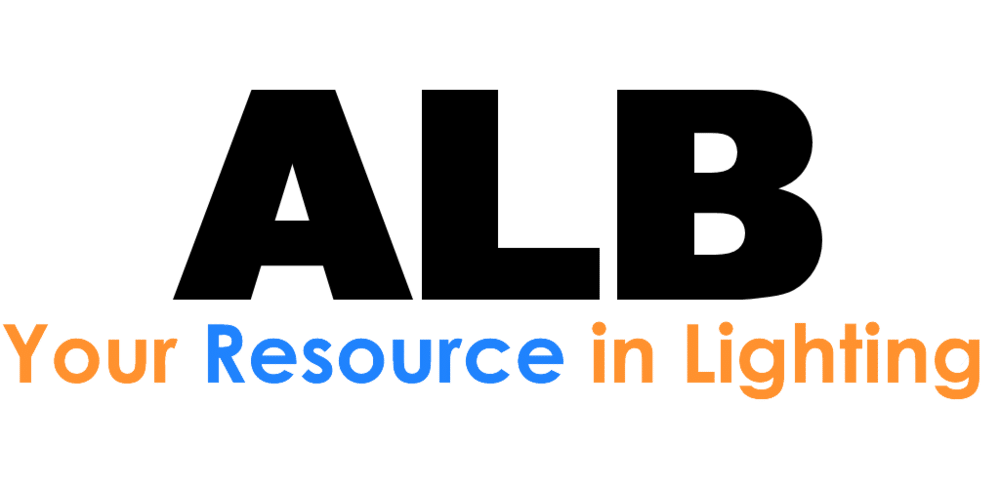 Source: City of Peachtree Corners Business Newsletter
Southwest Gwinnett Chamber of Commerce (SWGC) First Friday Networking Breakfast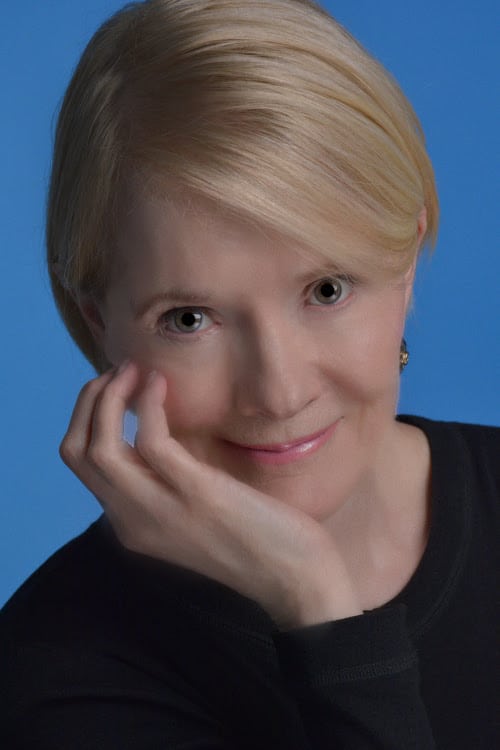 SWGC First Friday Networking Breakfast
Friday, March 5th  |  7:30-9 a.m.

Atlanta Tech Park  |  107 Technology Parkway,  Peachtree Corners. (Park and enter from the back of the building)

Cost and information
Advanced registration is required, at this link. Seating capacity will be limited to maintain physical distancing. Mask-wearing is appreciated for everyone's safety

Reserve your seat by Noon, Thursday, March 4. $15  Members and $20 Non-Members. Registration includes breakfast.
Topic: Leading Out of the Pandemic… Restaurants will show the way.
If you want to understand the economic conditions of our community and its potential impact on every business, look no further than the restaurant & hospitality industry.

At the First Friday Breakfast in March, Nancy Kruse, leading industry analyst, will share "The State of the Plate," to help us better understand consumer attitudes, opportunities for other business segments, and the future consumer expectations.

Learn how and why restaurant menu trends are:
a reflection of current consumer attitudes and behaviors
shed light on opportunities for retailers in other business segments
suggest where consumer needs and expectations are headed in the future
Do you want your business to be ahead of the curve out of this COVID-19 induced slump? Then join for breakfast on Friday, March 5th.