Peachtree Corners Receives Prestigious National Award for Governmental Finance Reporting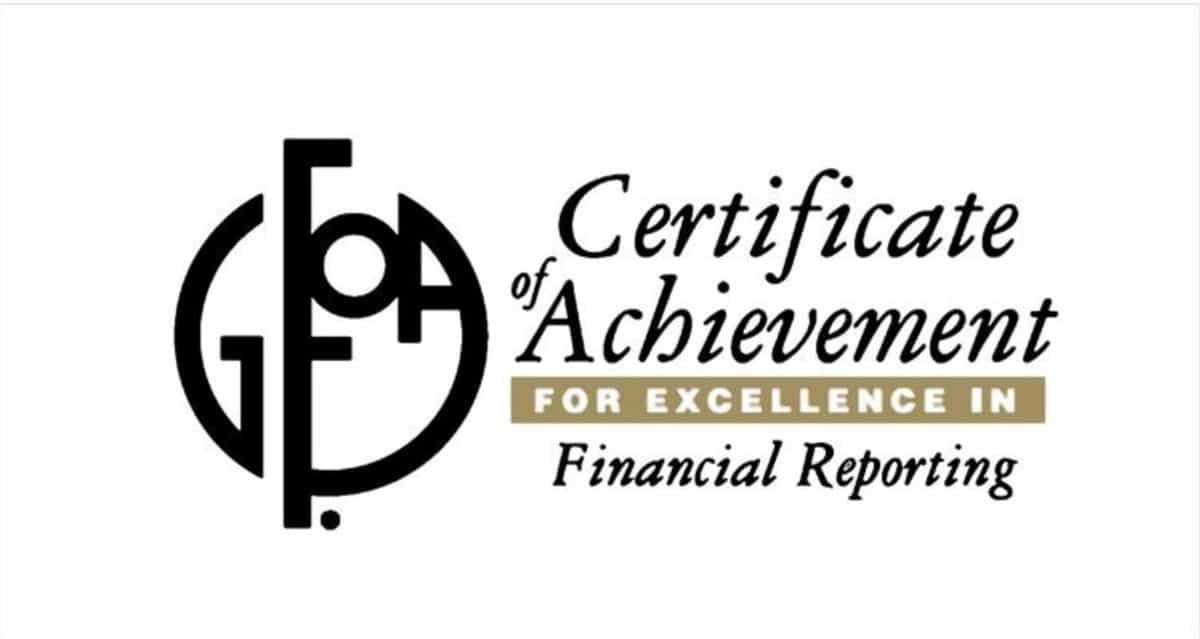 The city's Finance Department recently received a certificate for achievement for excellence in financial reporting from the Government Finance Officers Association for its 2019 financial year-end comprehensive annual financial report (CAFR).
The Government Finance Officers Association's Certificate of Achievement is the highest honor for governmental accounting and financial reporting. It is the city's second year in receiving the award and represents a significant accomplishment by a government and its management.
"We are pleased to again receive this honor," said City Manager Brian Johnson. "Our finance
department is to be commended for this achievement as it is the highest form of recognition in
governmental accounting and financial reporting."
The city's Finance Department produces the CAFR each year and works with independent auditors to verify the city's financial situation and standing. The CAFR is judged by an impartial panel to meet the highest standards of the program.
"This is an important award that validates Peachtree Corners' commitment to go beyond the minimum requirements to prepare comprehensive annual financial reports in the spirit of transparency and full disclosure," said Assistant City Manager, Brandon Branham, who was the Finance Director when the 2019 CAFR was completed.
The Government Finance Officers Association, based in Chicago, is a non-profit professional association serving approximately 17,500 government finance professionals. With offices in Chicago and Washington, D.C., it serves the member organization by advancing uniform standards and procedures in financial management for governments and assisting with professional development for public finance managers.
Commissioner Kirkland Carden praises pass of SB201, reforms to Gwinnett Tax Commissioner's Office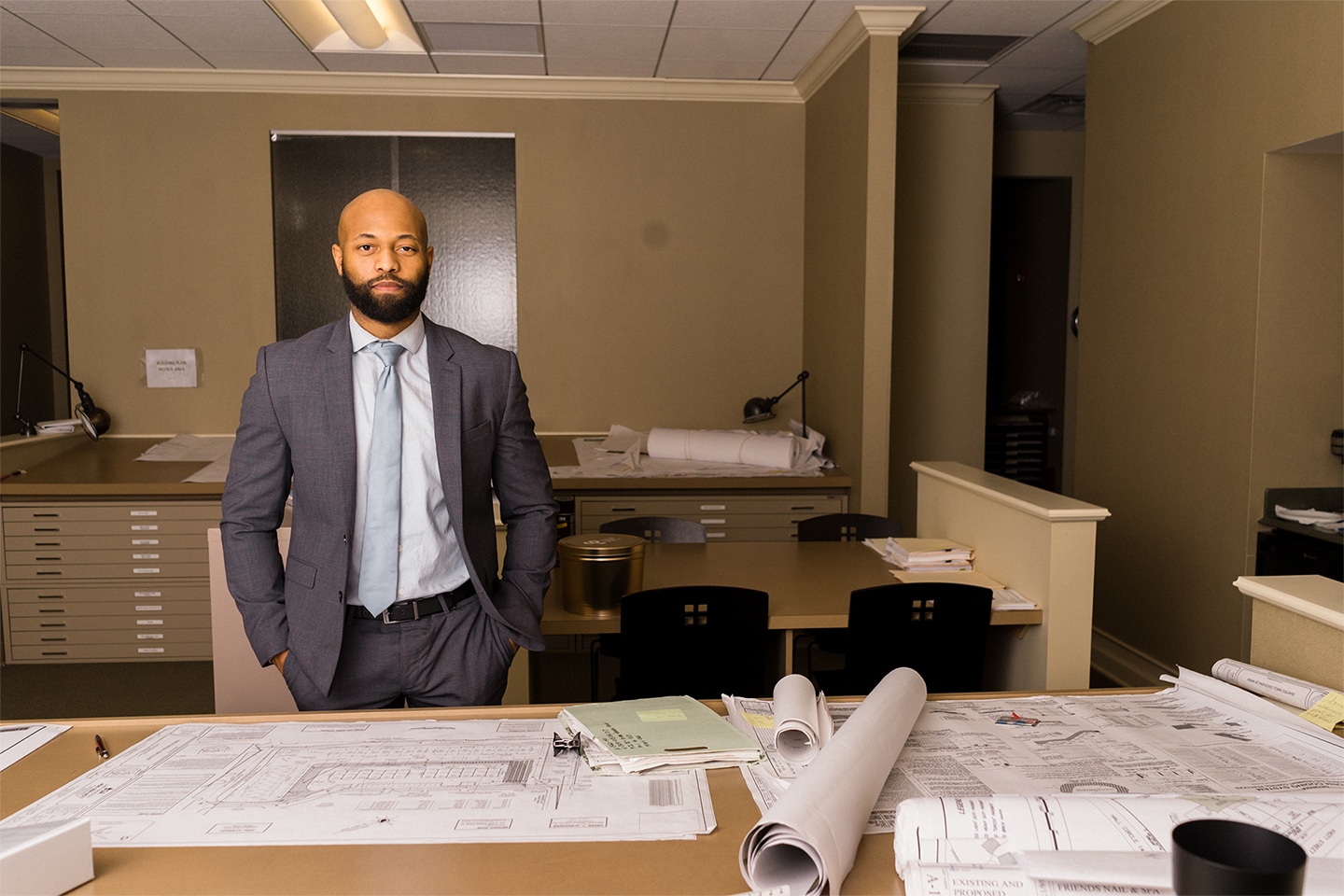 Last night, the Georgia General Assembly passed SB201 with broad bipartisan support. The bill's passage comes after Gwinnett County Commissioner Kirkland Carden's public dispute with the county's top tax official over her unprecedented proposal to personally pocket an estimated additional $110,000 in fees.
After the bill cleared both chambers of the legislature, Carden issued the following statement:
"The provisions in SB201 that prevent the Gwinnett County Tax Commissioner from negotiating contracts with cities to personally pocket huge sums of additional taxpayer money are a win for transparent governance and Gwinnett's residents. This bipartisan legislation brings an end to a loophole that allowed tax commissioners to use their public office for personal enrichment and financial gain. Now responsibility for city-county contract negotiations falls to the Board of Commissioners.
"Gwinnett's leadership at all levels and across party lines quickly stepped up to help the cities and the taxpayers of our county. Even in these divided times, we worked together to make sure the people we represent are getting transparent and high-quality government services. I hope this productive and bipartisan dialogue will continue as we move forward as a county."
Gwinnett Clerk of Court offers voters free paper copy of ID cards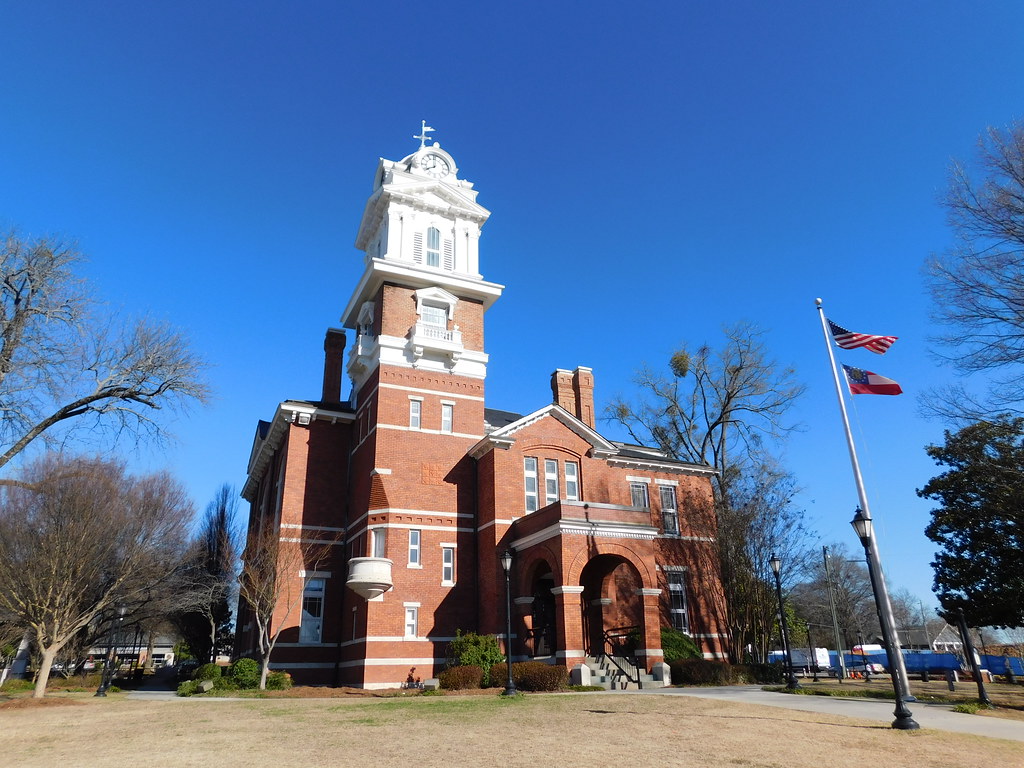 The Gwinnett County Clerk of Court will offer free paper copies of identification cards for residents who need a copy to cast their absentee ballot in future elections.
Last week, the State of Georgia enacted a law that, in part, requires proof of identification for voters who request an absentee ballot.
"The right to vote is of fundamental importance and critical to the survival of our democracy," said Clerk of Court Tiana Garner. "It is incumbent upon all of us to ensure that every eligible person who wants to vote is able to do so."
The new service offered by the Gwinnett County Clerk of Court will take effect immediately. Gwinnett residents may bring their identification to any Clerk of Court location during normal business hours, 8:30 a.m. to 5 p.m. Monday to Friday, to receive a free paper copy of their identification. The office locations are:
The Clerk of Superior and the State and Magistrate Court, located at 75 Langley Drive in Lawrenceville
The Gwinnett County Detention Center and the Magistrate Clerk's Office, located at 2900 University Parkway, Court Annex, second floor, in Lawrenceville
The Gwinnett County Juvenile Court Clerk's Office, located at 115 Stone Mountain Street in Lawrenceville
Commissioner Ben Ku issues statement urging state legislators to eliminate fees that benefit tax commissioners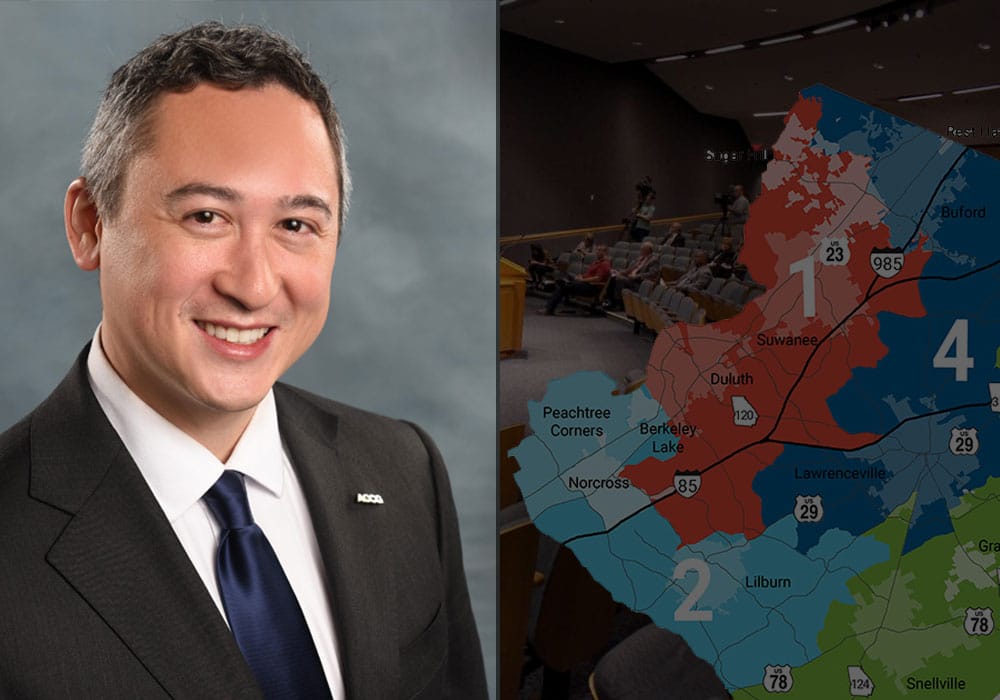 Gwinnett County Tax Commissioner Tiffany Porter is continuing the process of renegotiating agreements with eight municipalities (Berkeley Lake, Dacula, Grayson, Lawrenceville, Lilburn, Peachtree Corners, Snellville and Sugar Hill) to provide billing and collection services. The proposed changes to the agreements would charge the cities the cost of collecting their taxes and fees and would also charge a fee that would directly compensate the tax commissioner.
Commissioner Ben Ku issued the following statement regarding the matter:
"Our County Tax Commissioner already receives a very competitive salary and charges city property owners additional fees for collection services.
"I urge my colleagues in the General Assembly to pass legislation that addresses the practice across the state of allowing the Tax Commissioner to supplement their own salary.
"But if that is not possible at this time, I encourage them to at least address the practice in Gwinnett County.
"If legislation fails and the Tax Commissioner believes an additional supplement is necessary, I would ask that it be a fully transparent separate line item on the tax bills."
Source: Press Release from the office of Ben Ku