Transit Referendum, Crooked Creek Trail, COVID-19 business grants and more from Peachtree Corners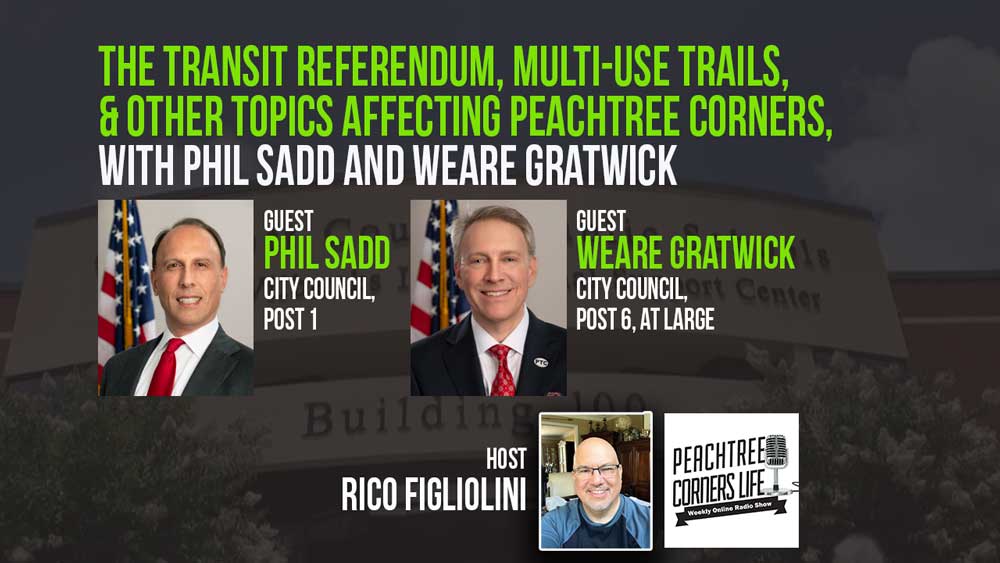 Why should you care about the Transit Referendum on the Nov 3rd Ballot? Plus, information on the Crooked Creek Trail, COVID-19 business grants, crime prevention initiatives and more. All with my guests, city council members Phil Sadd and Weare Gratwick.
Recorded live on Saturday morning, streaming as a LIVE simulcast.

Waste Management Yard Waste Accounts to be Extended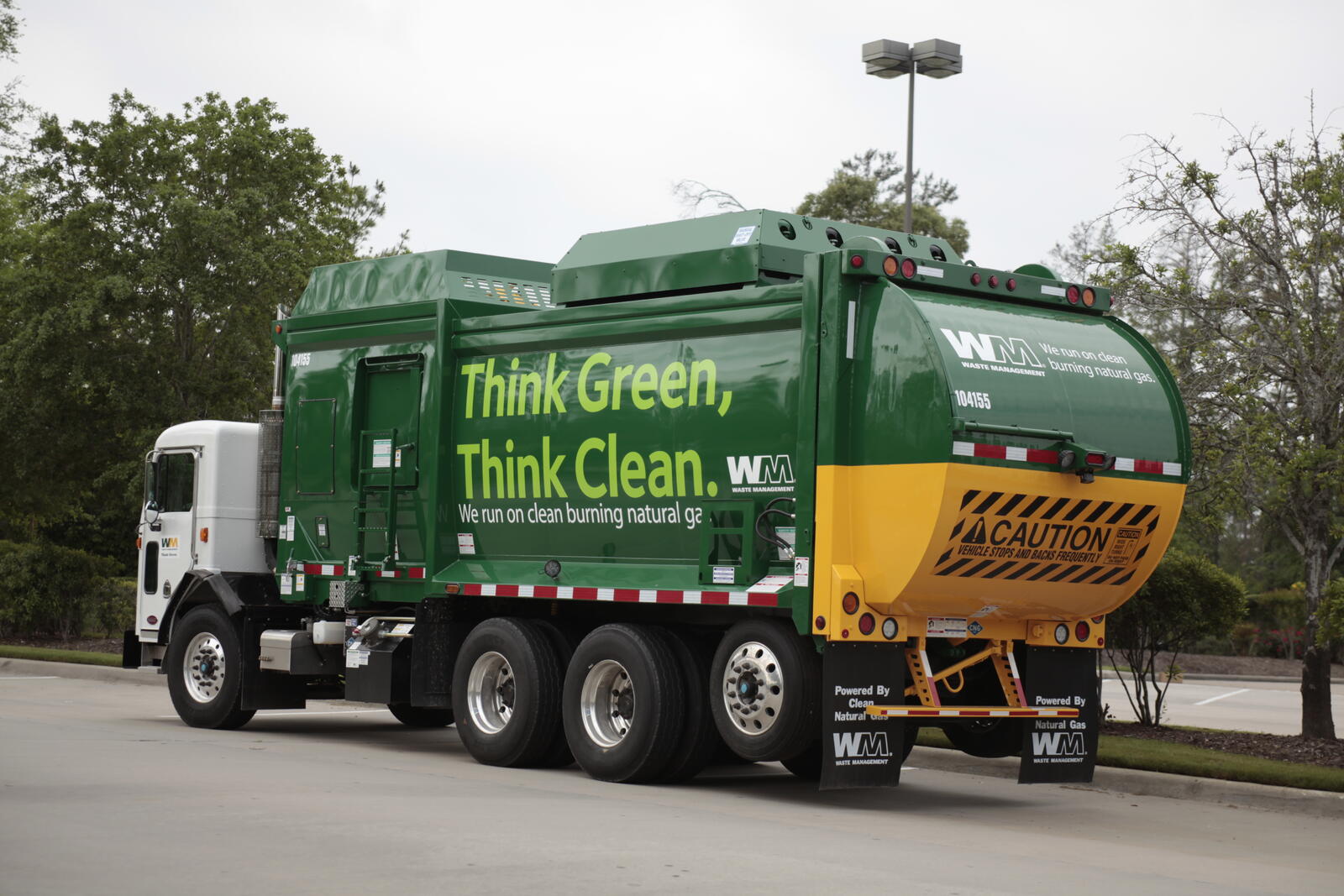 To provide relief and the best service to customers due to the current suspension of yard waste and bulk pickup service, Waste Management will be extending the contract services for those who have paid for the same timeframe as the current suspension may last.
As an example, if you are a current yard waste customer, and this service suspension lasts for 2 months, two months of service will be added to the end of your contract at no additional cost. Customers will still receive their full 6-months of service regardless of the period of service suspension.

Waste Management to Temporarily Suspend Yard Waste and Bulk Service Collection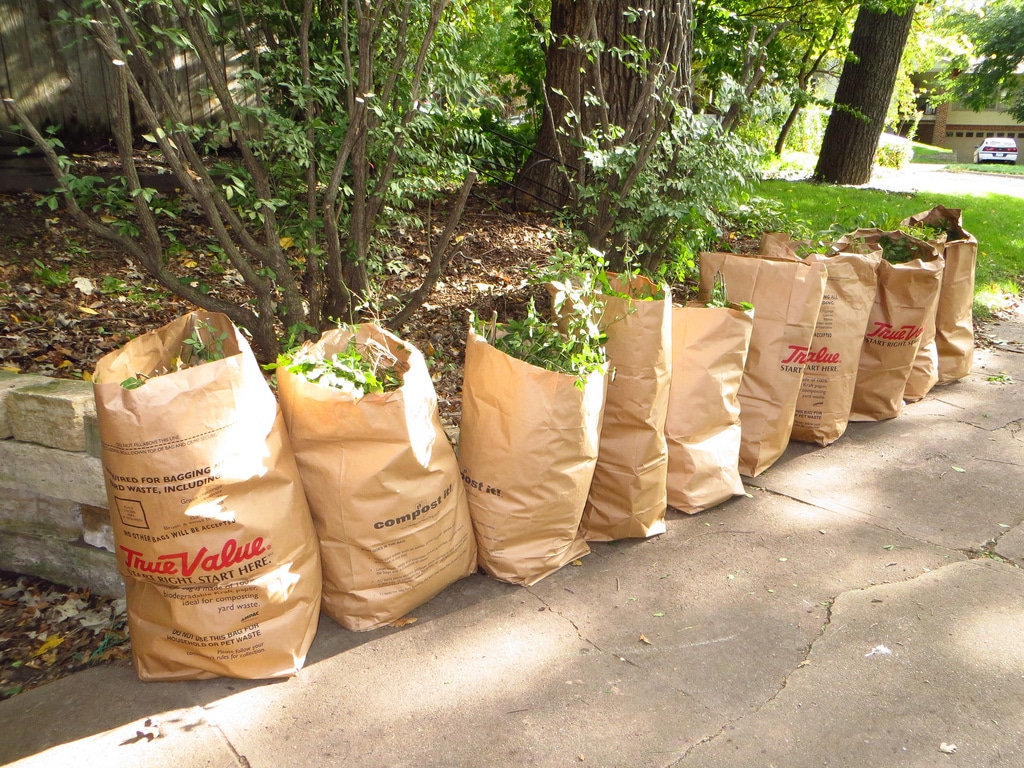 The city has received the following information from Waste Management:
Due to an increase of coronavirus cases in Georgia, we're implementing a number of precautions as recommended by the Centers for Disease Control and Prevention (CDC) and other federal, state, and local authorities, including social distancing for our drivers and helpers.
As a result, yard waste and bulk service will be postponed temporarily in Peachtree Corners. We expect to resume this service and collect these materials once conditions have been mitigated, and the CDC and other government authorities and company officials have determined it is safe to resume normal services.
Please make sure your MSW & Recycling container is accessible for service on your service day.  Please do not overfill your container as overflowing carts/bins create an increased safety and health risk to our drivers during this time. Any waste material outside of the cart will not be collected. We apologize for any inconvenience that this may cause.

Councilman Sadd Earns Certificate of Distinction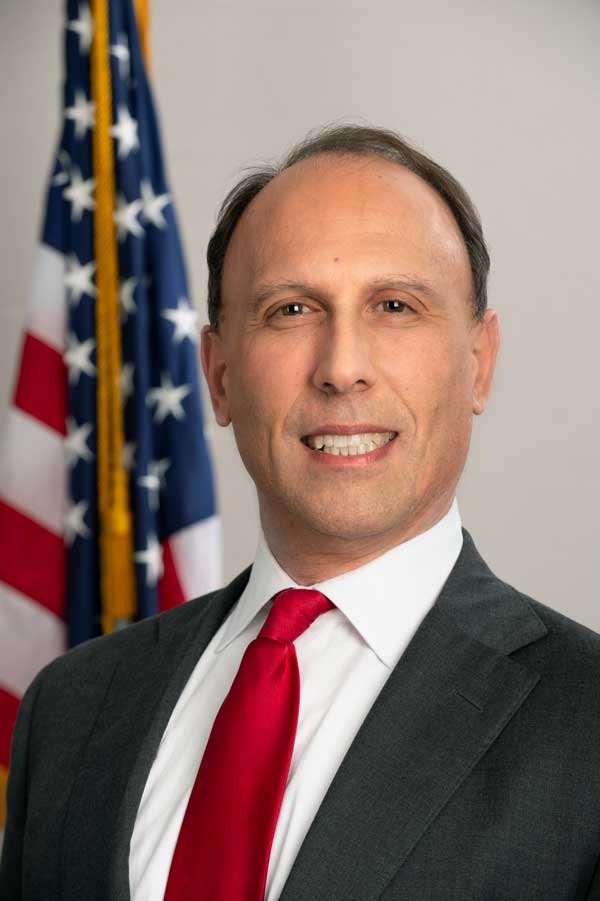 Councilman Phil Sadd earned his Certificate of Distinction from the Harold F. Holtz Municipal Training Institute.
The Harold F. Holtz Municipal Training Institute is a series of training programs designed to help city officials enhance their knowledge and skills in municipal-related matters. The Municipal Training Institute is operated through a partnership between the Georgia Municipal Association and the University of Georgia's Carl Vinson Institute of Government.
Training Certificates will be presented during the Awards Luncheon at GMA's Cities United Summit, on Sunday, January 23, 2022, at 12:15 p.m., at the Atlanta Hilton.