Backyard Escapes Pt 1: Enter the Enchanting Garden of Sean and Andrea Purdy in Neely Farm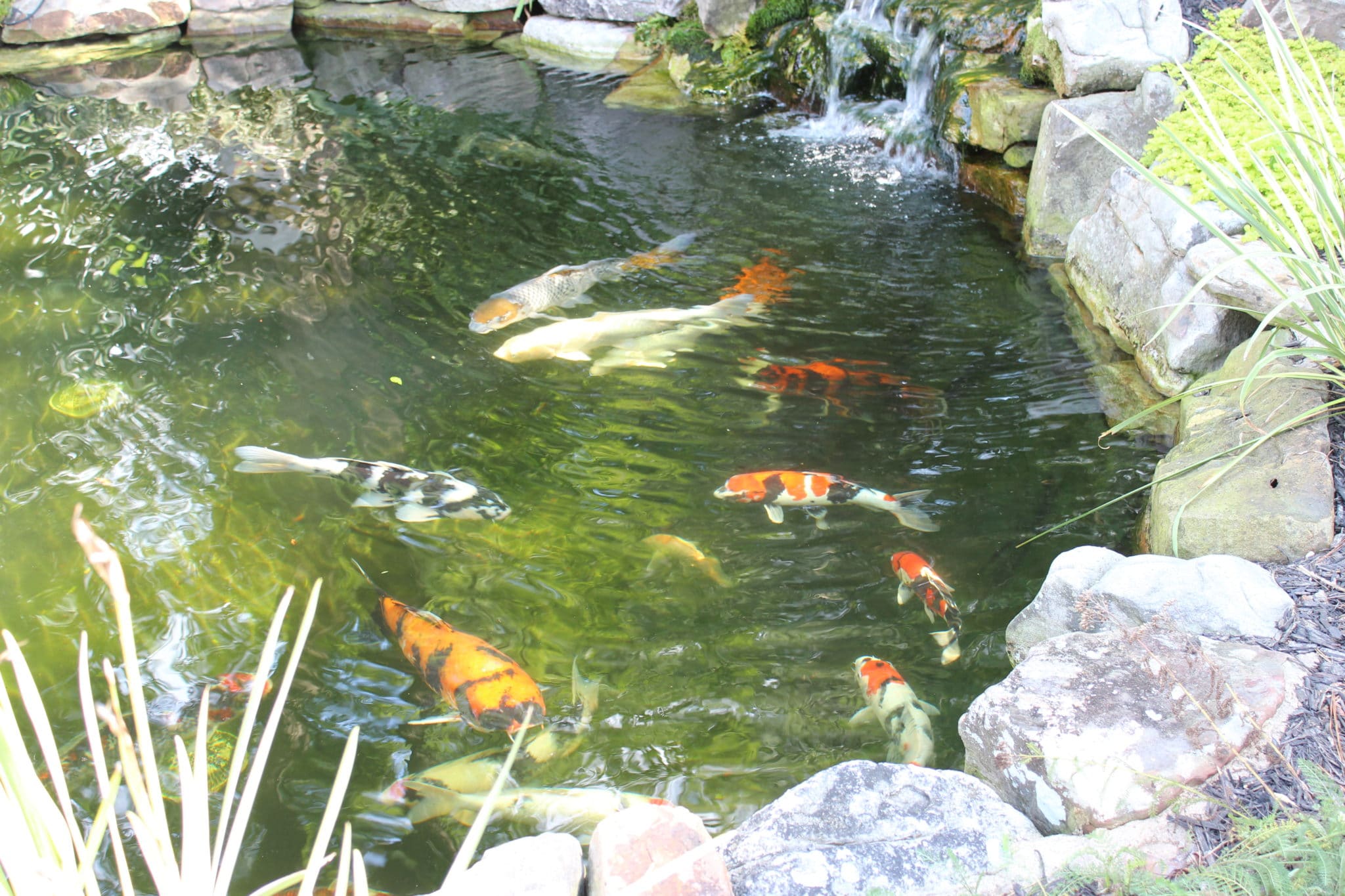 On a quiet cul-de-sac in Peachtree Corners hides a garden worthy of being booked for weddings, portraits and movie sets. It's a backyard that could easily be right out of Veranda, the magazine.
It's hard to believe that koi fish enthusiast Sean Purdy didn't really have a plan for his impressive yard when he and his family moved in five years ago, aside from providing a home for his 14 pet fish.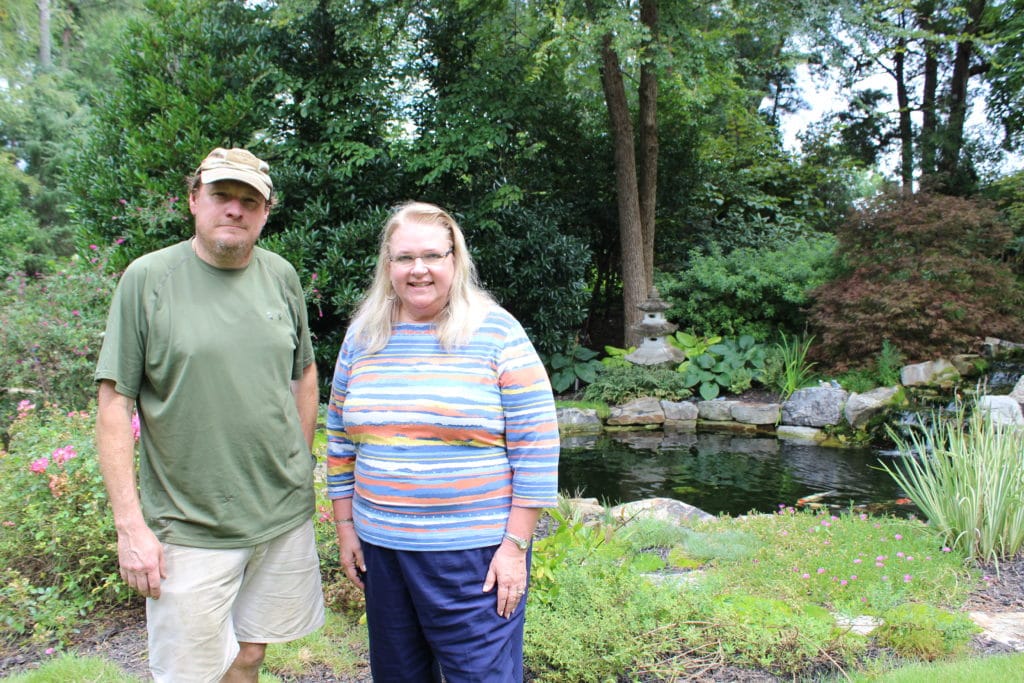 Yet the koi pond, surrounded by Japanese maples and a pagoda statue, with its beautiful stone work, the soothing sound of water making its way down a tiered waterfall spilling into it, was just the first of many increasingly ambitious projects the Purdys have been working on since their move to "The Farm," as Neely neighbors like to call it. "It's a lot of work, but a lot of fun," Sean said.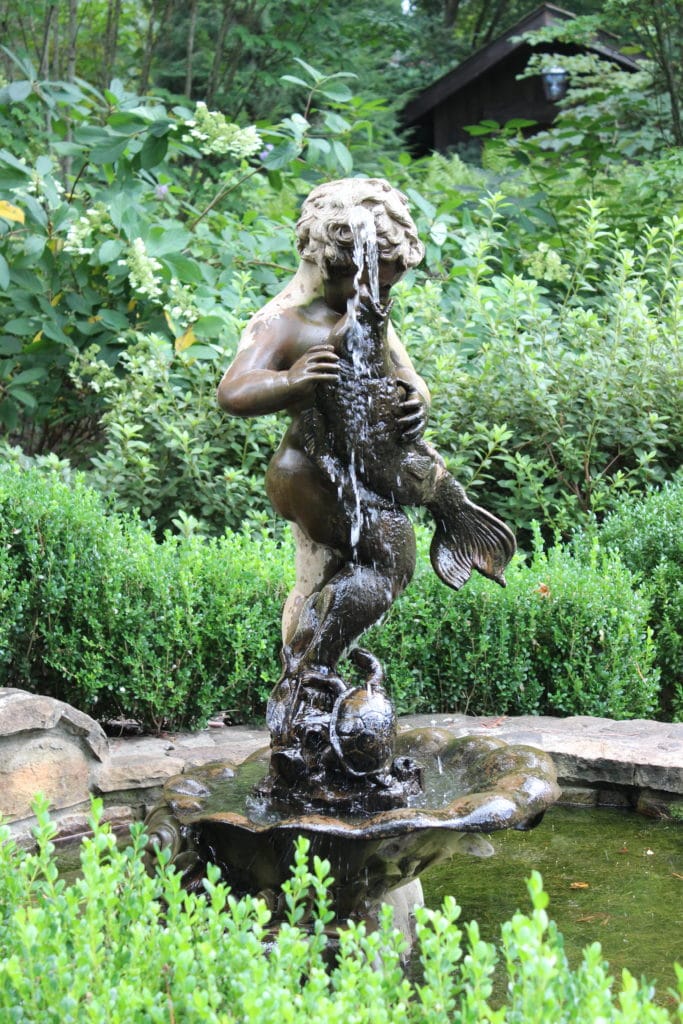 The koi are certainly thriving; they're startlingly large. "They only grow as large as their environment and their breeding allow," Sean said. These are big fish in a large pond.
A brainstorming session with Landscape Architect Steve Brewer resulted in the design of the magnificent lily pond. "He designed the shape of the wall. I came up with all the materials," Sean recalled.
Perched above the lily pond, water splashes from the mouth of a koi fish being held by a standing young boy, a friendly turtle at his feet. It's a life size, antique bronze fountain, circa 1870, a favorite find at a Roswell antique shop.
After the construction of the ponds, the surrounding landscaping was developed giving careful thought to a garden for all seasons.
To Every Time and Season Some Beauty of Its Own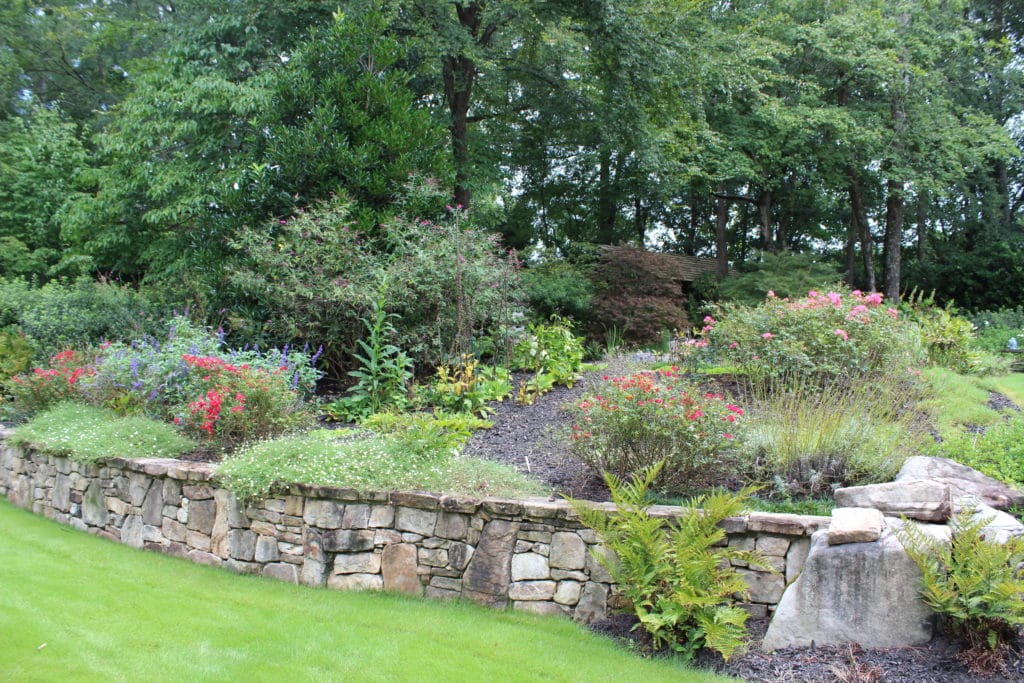 "Different plants bloom at different times and seasons. You figure out when their blooming period is and incorporate them, so there's always something blooming," Sean shared.
A palette of pink, purple and white intermixed with some red blooms comes to life in spring: peonies, irises, hydrangeas.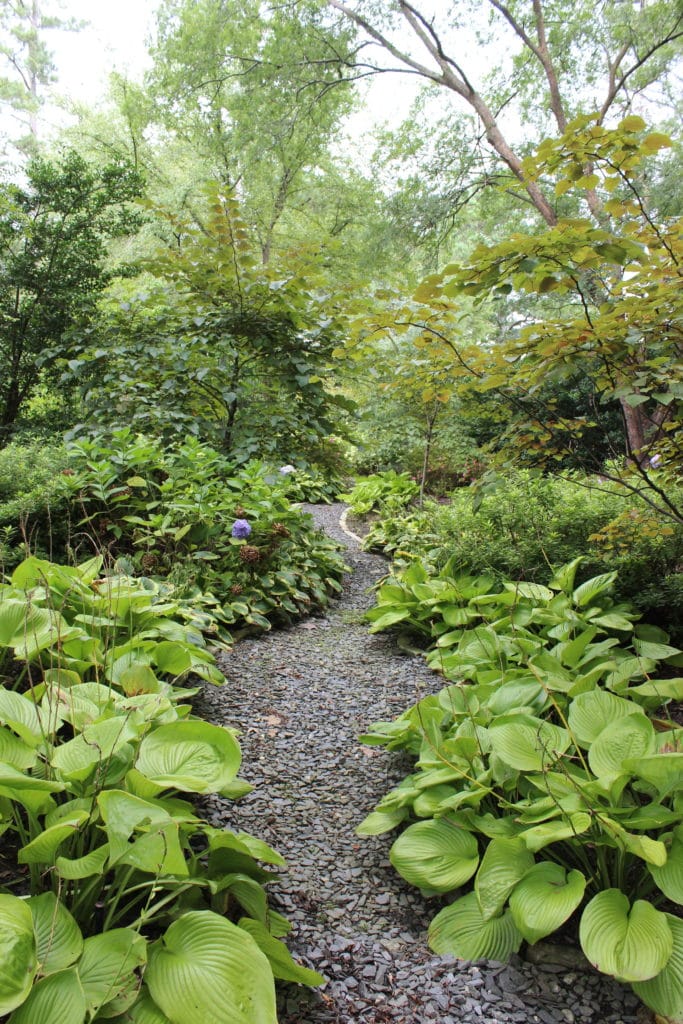 Andrea pointed out a heavily blooming area in the garden and as if on cue, the daintiest of insects flitted about, attracted to the summer flowers which will bloom into fall. "It's just beautiful; I love the butterfly garden," Andrea said.
The purple and yellow water lilies appear too perfect to be real, yet avid gardener Sean pointed out, "There should be more lilies. They're not all blooming right this minute." I couldn't imagine a more beautiful spectacle.
To delight in the fall: "The camelias will be blooming soon; they're budding up right now," Sean said. Then the Lenten roses, with their evergreen foliage and winter blossoms will appear.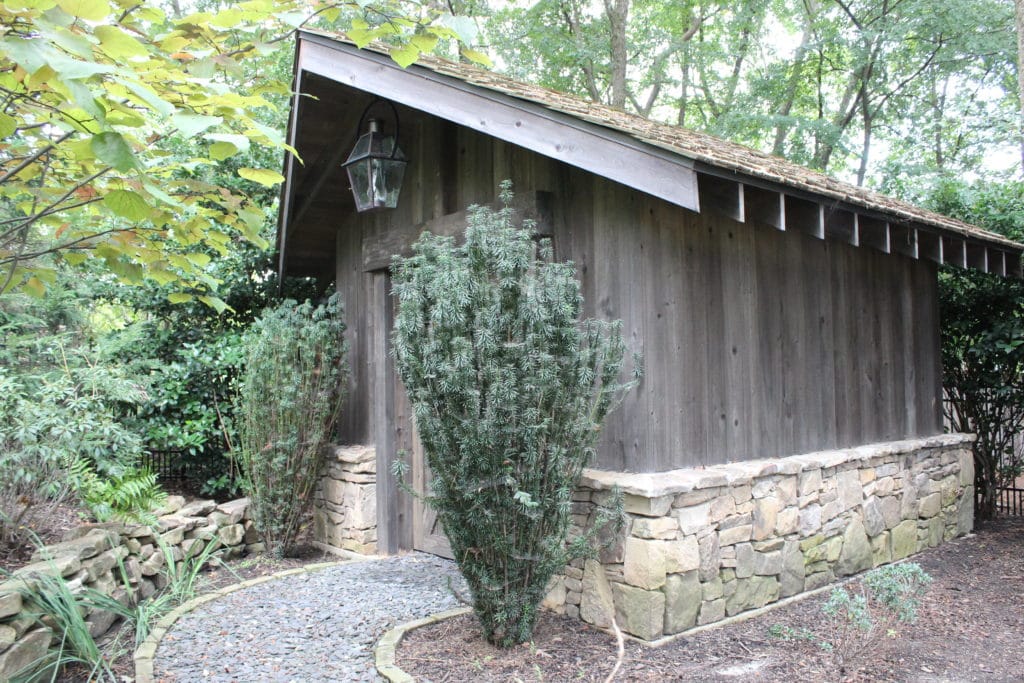 A gravel pathway and stone staircase wind around the garden to a round clearing projected to become an additional patio with rose-covered trellis. Sean built the charming garden shed last year.
Pandemic Relief — Backyards for the Win
Andrea has hosted a few book club meetings around the fire pit, which lends itself nicely to social distancing.
Safe visits with her elderly mom are also ideal here. "We can sit and chat outside. I get a chance to enjoy it much more than Sean," Andrea jested.
Gardening Is a Work of Heart
Sean cites constant weeding and trimming. He's had to relocate some plants. "The soil conditions here are really not that great. We're on sandy clay. It doesn't percolate very well," Sean said.
This garden oasis is an ongoing passion. "There's one last stage I need to take care of," Sean affirmed, but we don't believe him.
Run the Gauntlet of Fitness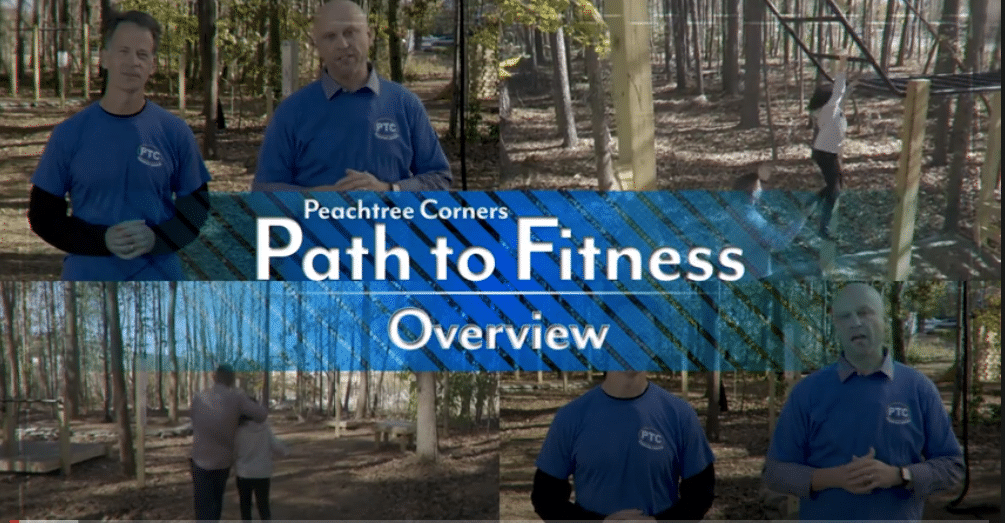 How the Path to Fitness was "paved"
As businesses, restaurants, and gyms close down, we struggle more and more to meet our need to stay healthy. Fortunately, Peachtree Corners City Councilman Alex Wright has teamed up with city manager Brian Johnson to construct the Path to Fitness in the Peachtree Corners Town Center. Path to Fitness is a unique green space that combines the fresh air of the outdoors with high-quality fitness equipment akin, or even superior, to that you might use in a gym.
Using their experiences at the U.S. Army's Ranger School, Wright and Johnson took note of the strenuous — but muscle-building — obstacle courses that were made to create herculean soldiers. They shaped wood and bent steel into stationary equipment to aid residents in developing their body both conveniently and efficiently.
Brian Johnson stated "…we had a certain institutional knowledge of certain things that we could create, so I asked Mike if he could create some of those as a way to help this group… come out here and enjoy some unique fitness equipment that could be integrated in their normal workout routine [and] help them work muscle groups that they wouldn't be able to normally work in another setting."
The Path to Fitness includes a number of pieces of high -quality equipment. According to Councilman Wright, "I have to say that there's a lot of excitement because they didn't really know what to expect! They're thinking, you know, just regular playground equipment, but we've got a 20-foot rope climb here… some very unique monkey bars."
Of course, the Path does not end there:  the trail also includes a few pull-up bars, a sit-up station, as well as a wall climb. It must be emphasized that the trail is meant for fitness, not for use as a playground. So make sure to supervise your children if you decide to substitute your YMCA subscription for a free walk on the Path to Fitness!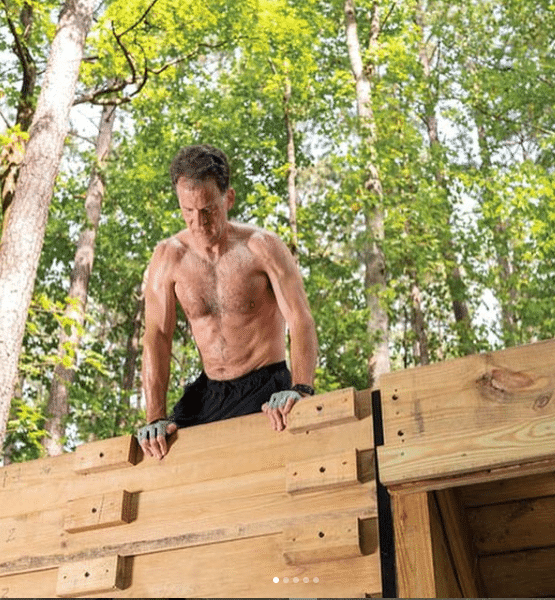 Some of the exercises you can do on the fitness trail:
Check out the full YouTube playlist of all the things you can do on the Fitness Trail at Peachtree Corners Network
Report an issue with the free Peachtree Corners Fix-it app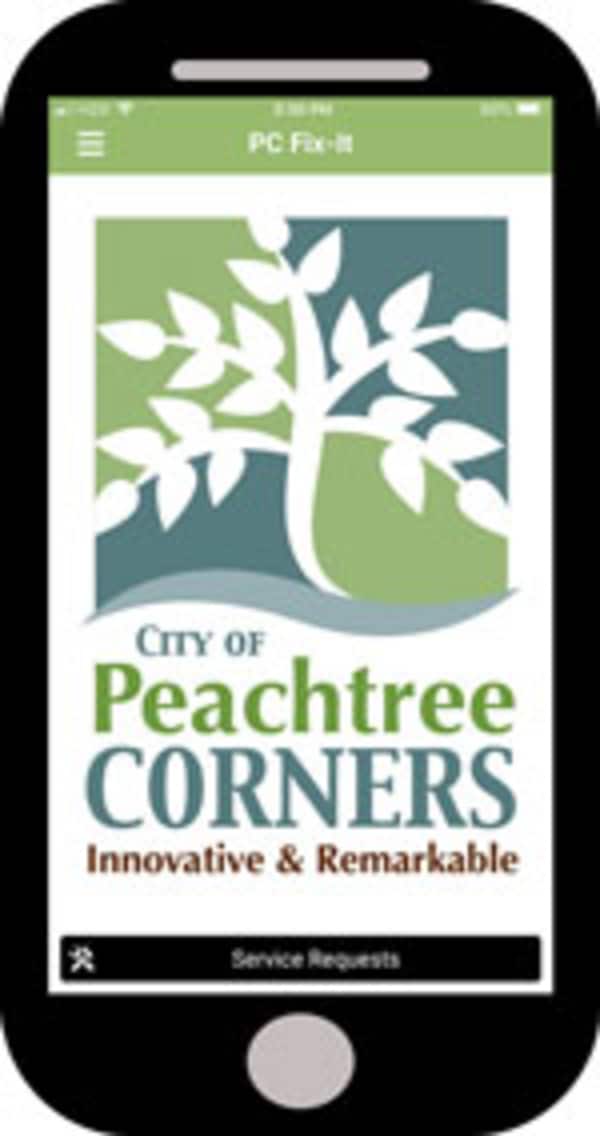 It's now easier than ever to report an local issue by using the free Peachtree Corners Fix-it app.
To Create a Report
Select "Create" from the menu.
Log in, create an account, or click "Create anonymously…"
Click the box under "Select a Report Type" and select a type from the menu that appears at the bottom, then click "Done".
Under "Where is the problem" click the map; set the location by entering an address in the search box or by clicking the location on the map, then click "Done".
Click in the box under "Tell us more details" to answer additional questions and/or enter a description of the problem. Please include the address.
Under "Add photos, video, or audio" click the paper clip icon to upload a file.
Click "SUBMIT".
To View the Status of a Report
Select "View" from the menu.
Select an item from the list, or click the map icon at the far right to see all reported issues on a map.
Click a flag on the map, then click the status box to see details of the report.
Tiffany P. Porter Takes Office as Gwinnett Tax Commissioner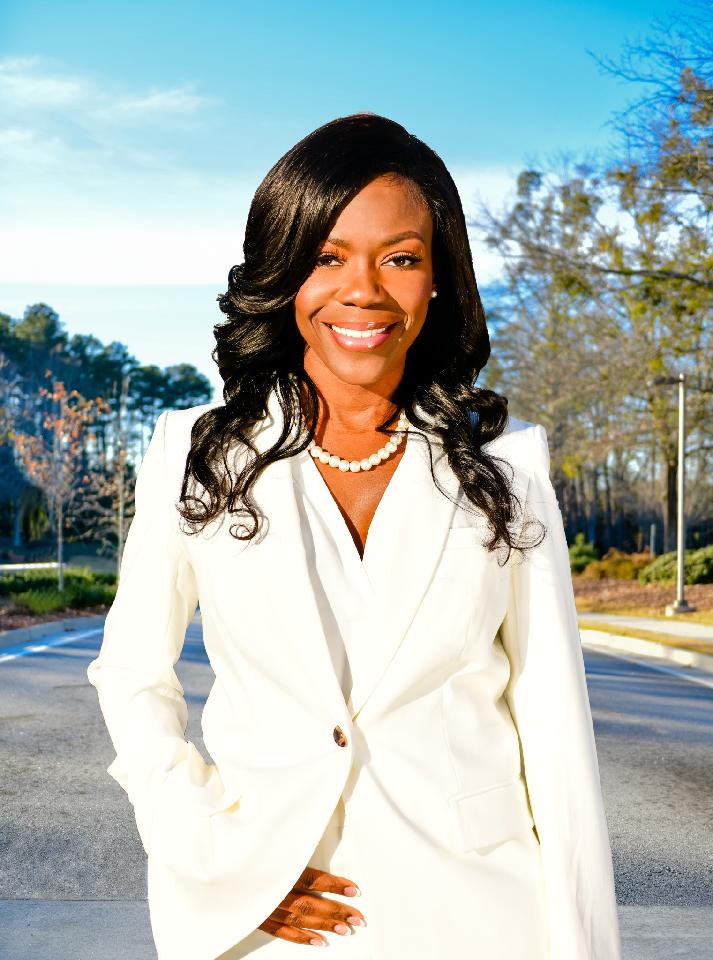 Tiffany P. Porter assumed the Office of the Tax Commissioner for Gwinnett County effective today, the first African American to do so in the county's history.
Porter campaigned on a platform of bringing a new type of leadership to Gwinnet that builds upon the legacy of past leaders.
"I'm honored that voters put their faith and trust in me," Porter said. "I believe in civic duty and promise to serve all Gwinnett residents to the best of my ability."
Prior to being elected tax commissioner, Porter served as the first African American judge in Duluth Municipal Court and had founded two law firms. In addition to serving on the bench and practicing law, Porter appears weekly as a legal analyst for the Court TV network.
Porter has a law degree from Emory University and was admitted in 2009 to the State Bar of Georgia. She also earned a master's degree in Business Administration from Georgia State University and a bachelor's degree from Hampton University, where she graduated with honors.
A 20-year resident of Gwinnett County and the mother of four, Porter is the first in her family to attend college and the first to earn a law degree. She is a 19-year member of Life Church International in Duluth, a 20-year member of Alpha Kappa Alpha Sorority, and a proud two-time breast cancer survivor.