City Announces Town Green Events to Begin in July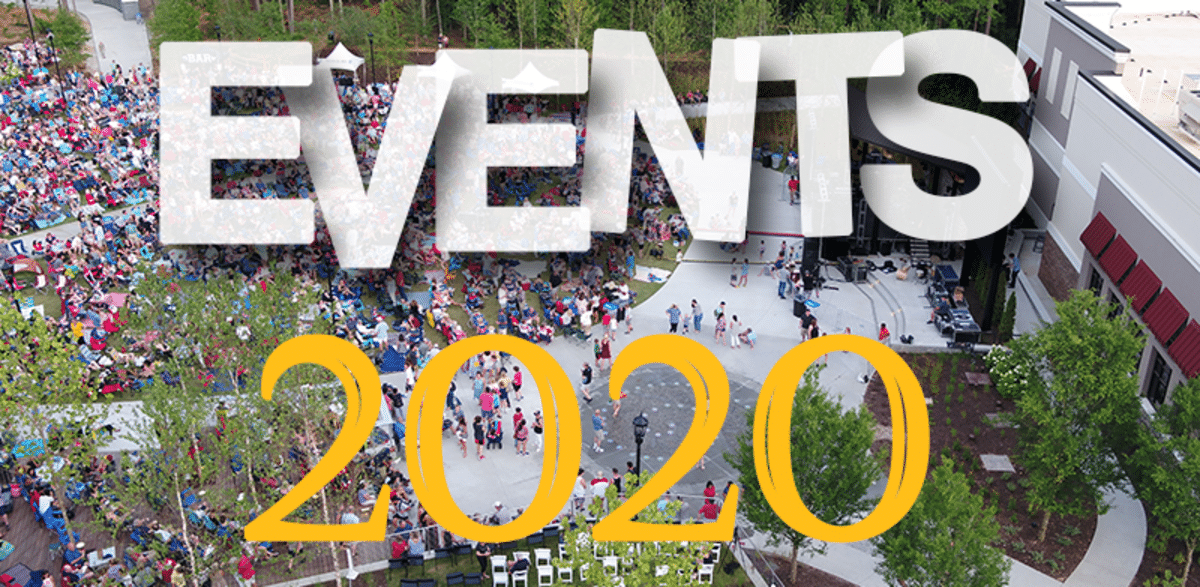 With the state's new directives that lift many of its previous restrictions and following Gwinnett County's lead, the city has announced it will begin its 2020 event schedule in July. The events include a new event, a Night Market on Friday, July 10, followed by Flicks on the Green on July 11, Classic Sports on the Screen, July 18 and a live concert featuring Electric Avenue, a 1980's pop tribute band, on July 25.
To ensure everyone's safety, the city has incorporated some modifications: Six-foot social
distancing and face masks will be required.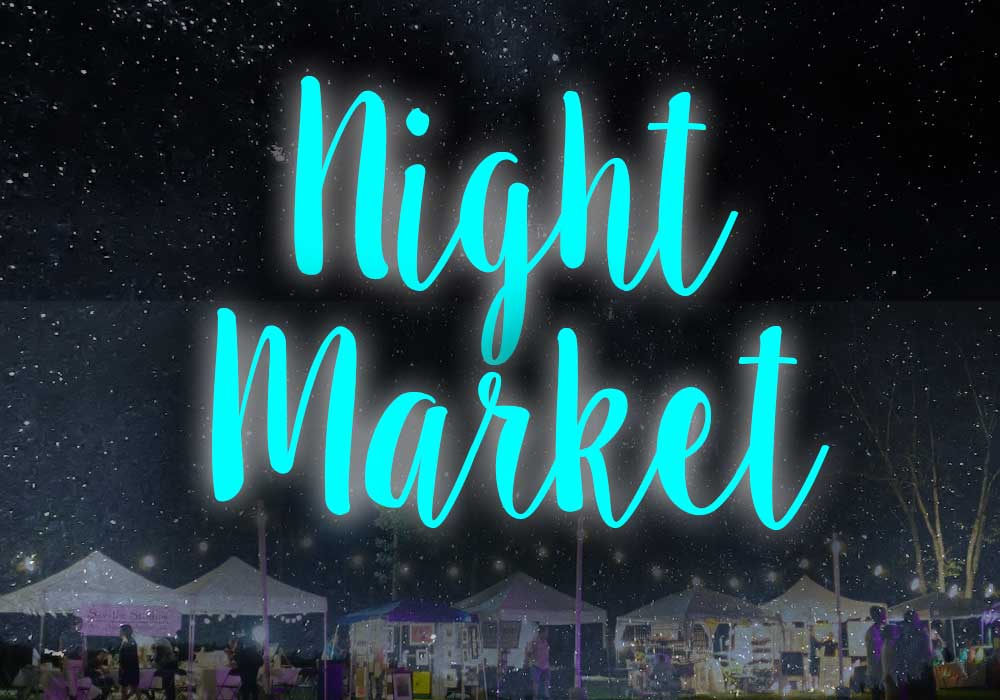 The Night Market; held 6:30 – 9:30 p.m., features local farmers with fruits, vegetables,
gardeners with fresh flowers and herbs, and edible home goods from desserts and breads to
homemade sauces, jellies and soaps for sale. The booths will be spaced to ensure all attendees
are able to maintain social distancing while they shop.
Attendees will also enjoy live music provided by 42 Coldplay Tribute band.
For lawn events, such as those that feature watching movies and concerts, large white circles
will be painted on the Town Green's grass for use by families and groups so all may enjoy their
time together while maintaining social distancing. The circles will accommodate family and
groups and will be spaced six feet apart.
For concerts, the city is incorporating a no-cost reservation system in order to maintain safety
and crowd control. Space will be limited, and reservations will be taken on a "first come-first
served" basis. The no-cost reservation system for concerts will be activated in mid-July.
What a difference a year makes
After kicking off its inaugural event season in April 2019 which, by every measure, was a rousing
success, the anticipated 2020 season was delayed due to the state's mandatory shelter-in-place
order that began in March. Some of the April, May and June events have been rescheduled for
later in the year.
The city is pleased to offer a number of favorites from last year including its big concert series
that features Electric Avenue, July 25; Texas Flood, Aug. 29; Drivin N Cryin, Sept. 26 and Marcy
Playground on Oct 17.
This year's list of special events includes:
• Derby Party: Sept. 5, 6 – 9 p.m.
• Bark in the Park: Sept. 14, 11 a.m. – 1 p.m.
• Harvest Fest: Oct. 24, 4 – 7 p.m.
• Veterans Day: Nov. 11, 11 a.m. – 12 p.m.
• Holiday Glow on the Green: Dec. 4, 6 – 9 p.m.
The city's revised 2020 Calendar of Events is available here. It is also accessible on the city's
website under the "Town Center Events" tab. Please check the city calendar regularly for
updated event information.
Please note, the safety modifications referenced in the second paragraph (i.e. mandatory face
masks and six-foot social distancing), are subject to change as the COVID-19 public health risk
changes.
Source: Press Release from the City of Peachtree Corners
Report an issue with the free Peachtree Corners Fix-it app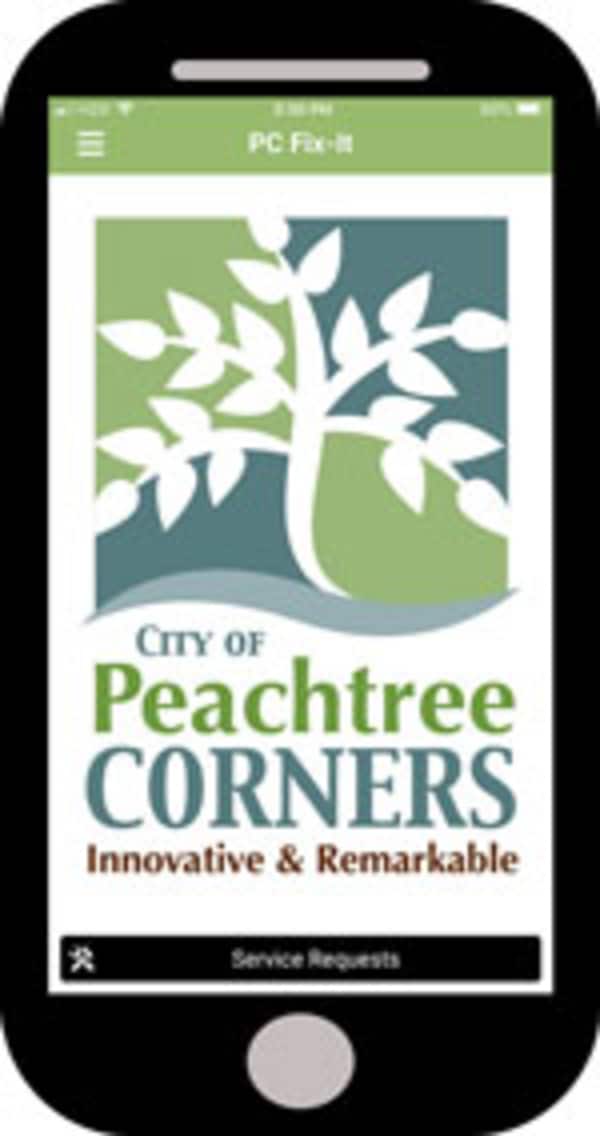 It's now easier than ever to report an local issue by using the free Peachtree Corners Fix-it app.
To Create a Report
Select "Create" from the menu.
Log in, create an account, or click "Create anonymously…"
Click the box under "Select a Report Type" and select a type from the menu that appears at the bottom, then click "Done".
Under "Where is the problem" click the map; set the location by entering an address in the search box or by clicking the location on the map, then click "Done".
Click in the box under "Tell us more details" to answer additional questions and/or enter a description of the problem. Please include the address.
Under "Add photos, video, or audio" click the paper clip icon to upload a file.
Click "SUBMIT".
To View the Status of a Report
Select "View" from the menu.
Select an item from the list, or click the map icon at the far right to see all reported issues on a map.
Click a flag on the map, then click the status box to see details of the report.
January 2021- Message from Mayor Mike Mason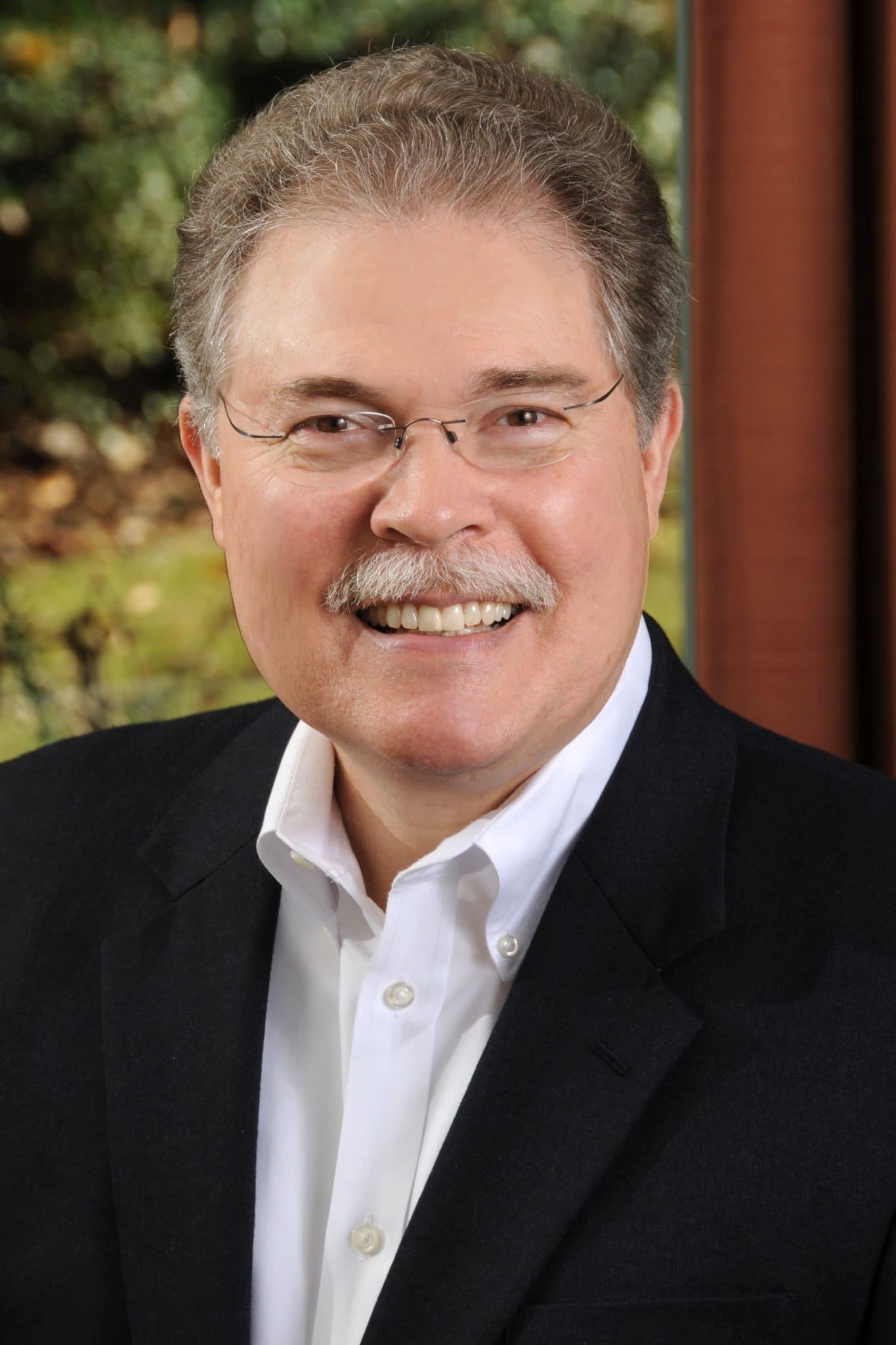 Looking Ahead to a New Year
2020 was tough. Who thought we would face a pandemic that virtually turned our lives upside
down? On one thing we all agree: we're happy to say good riddance to 2020! The new year
brings us hope with the release of the COVID-19 vaccine. We eagerly await news from the
Georgia Department of Health on when and where the vaccines will be available and will pass
along that information as soon as we can.
Despite the restrictions imposed by the coronavirus, the City accomplished quite a bit in 2020. We continued our efforts to keep you safe with the addition of 25 video cameras with license plate readers (installation to be completed in the first quarter of this year). For pedestrian safety, a bridge that carries walkers, joggers, and cyclists over Peachtree Parkway (S.R. 141) opened last fall. The bridge is part of the Corners Connector trail system that, when complete, will connect residents to shops, restaurants, and businesses around an 11.5-mile multi-use trail. In August we opened a new section of the trail that skirts Technology Lake in Tech Park. The scenic path winds along the lake's shore and will eventually encircle the entire lake.
On the business front, the city processed over 370 new business license applications in 2020. Additionally, CarMax announced an expansion last spring adding 200 additional positions at its location on Peachtree Parkway, and Soliant Health, a health care recruiting company, relocated to Tech Park bringing an additional 400 new jobs to our city.
In the fall, we were able to provide CARES Act funding to a number of small businesses that struggled to keep their doors open since the coronavirus struck. The city dispersed $2.66 million in small business assistance grants to 118 local businesses.
Additionally, at its December meeting, the council appointed board members to the city's new
Redevelopment Authority, that will provide renewed focus on reinvigorating the Holcomb
Bridge corridor and other areas of the city. The Authority can plan, administer, and implement
redevelopment and community improvement projects, as well as aid in identifying and obtaining public funding for industrial, commercial, or residential improvements or expansion projects. The Authority brings new tools which, we hope, will bring developers interested in investing in this highly visible and important gateway of our city.
The Authority board is made up entirely of Peachtree Corners residents who have broad backgrounds such as attorneys, real estate professionals, educators, and engineers. The members come from all geographic areas of the city and include men and women of different races. Councilmember Phil Sadd and Mayor Pro Tem Weare Gratwick will serve as ex-officio non-voting members.
Some of you have asked why much of the city's initial redevelopment efforts began with the
Tech Park and Town Center area instead of the Holcomb Bridge corridor. With respect to Tech Park, it is important to understand its role as the economic driver for our city which supports the quality of life and high home property values we all appreciate. When the city was founded in 2012, however, some of its anchor businesses had relocated to newer technology parks in the surrounding metro area and the office vacancy rate was skyrocketing. By focusing our efforts on re-invigorating Tech Park, it re-established our city as the technology hub that Paul Duke envisioned some 40 years ago.
The development of Town Center is a similar story of necessity reprioritizing your best intentions. The city had only been established for about 10 months, when news that the 21-acre property across from The Forum was destined to be a 263-garden style apartment development. I can tell you, buying this land had not even been on our radar when the news came out that this undeveloped property in a prime location had been sold to an apartment developer. If we had not acted swiftly and purchased this tract, none of us would be strolling along the Town Center sidewalks to take in the shops, restaurants, and outdoor concerts we've all come to enjoy.
When we became a city just a little over eight years ago, our first thought was to focus on reinvigorating the Holcomb Bridge corridor. However, the situations we faced required us to redirect our efforts. Now with Tech Park and the Town Center well underway, we are now eager to take full advantage of the tools that our new Redevelopment Authority has at its disposal to identify residential, recreational, business, commercial and industrial areas that may benefit from reimagined uses which will enhance the quality of life for each of us who call Peachtree Corners home.
Happy New Year, wishing you a safe and healthy 2021
Mike Mason, Mayor
Source: City of Peachtree Corners
Tiffany P. Porter Takes Office as Gwinnett Tax Commissioner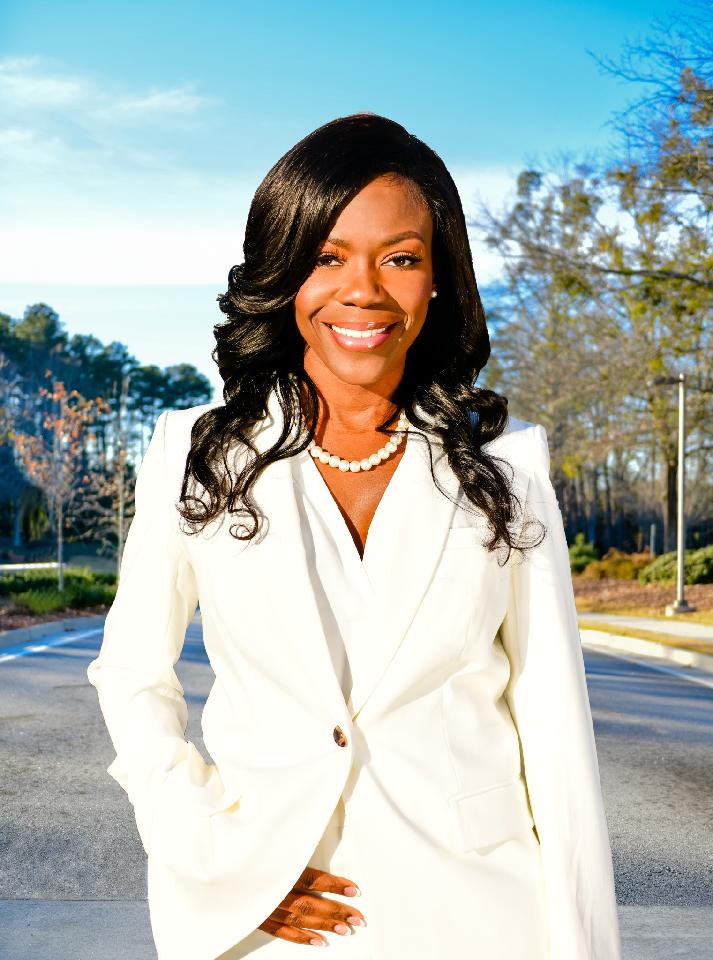 Tiffany P. Porter assumed the Office of the Tax Commissioner for Gwinnett County effective today, the first African American to do so in the county's history.
Porter campaigned on a platform of bringing a new type of leadership to Gwinnet that builds upon the legacy of past leaders.
"I'm honored that voters put their faith and trust in me," Porter said. "I believe in civic duty and promise to serve all Gwinnett residents to the best of my ability."
Prior to being elected tax commissioner, Porter served as the first African American judge in Duluth Municipal Court and had founded two law firms. In addition to serving on the bench and practicing law, Porter appears weekly as a legal analyst for the Court TV network.
Porter has a law degree from Emory University and was admitted in 2009 to the State Bar of Georgia. She also earned a master's degree in Business Administration from Georgia State University and a bachelor's degree from Hampton University, where she graduated with honors.
A 20-year resident of Gwinnett County and the mother of four, Porter is the first in her family to attend college and the first to earn a law degree. She is a 19-year member of Life Church International in Duluth, a 20-year member of Alpha Kappa Alpha Sorority, and a proud two-time breast cancer survivor.