Peachtree Corners Pedestrian Bridge [Photos]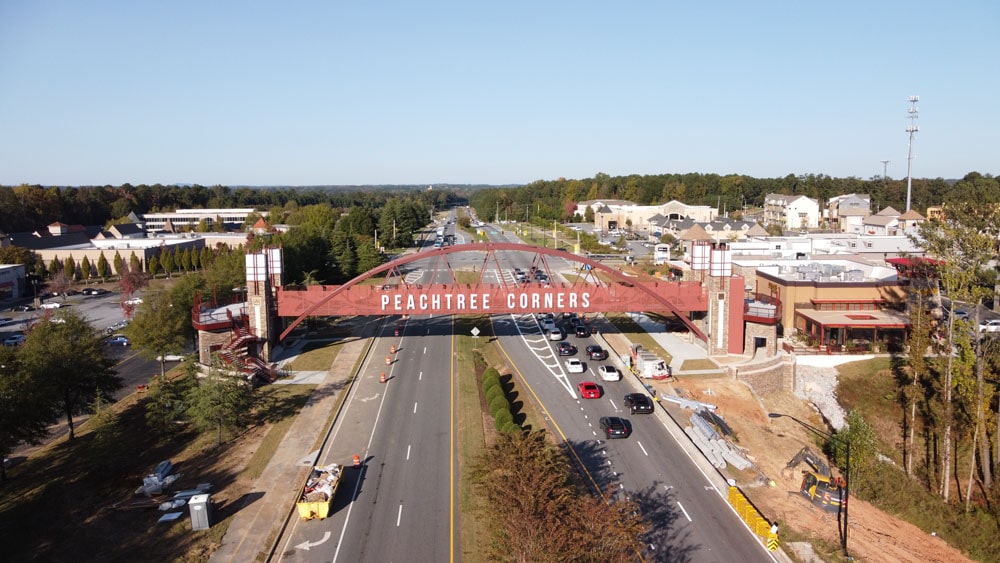 The following are some great drone shots of the Peachtree Corners Pedestrian bridge from this past week. Photography by drone and foodie enthusiast Peter Chen.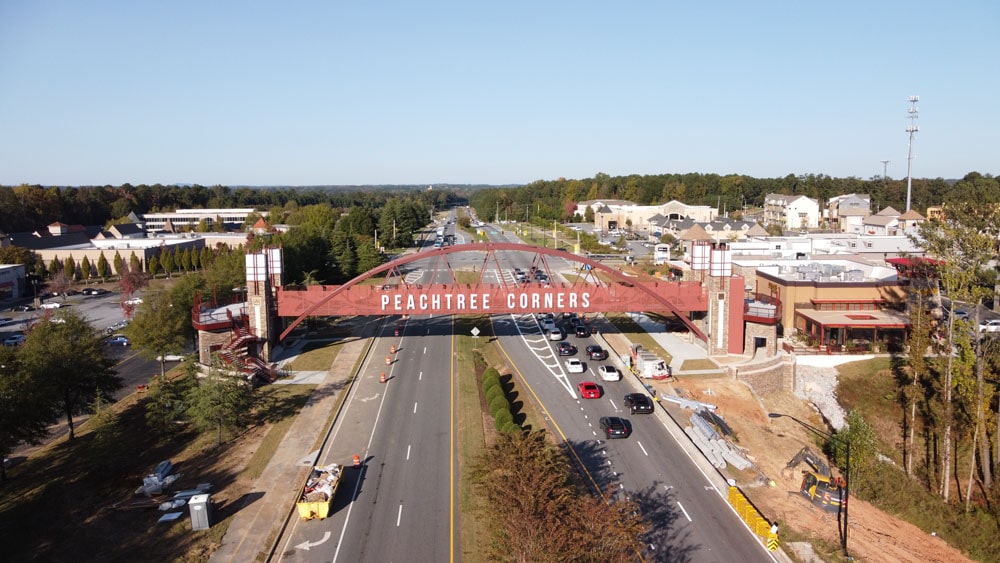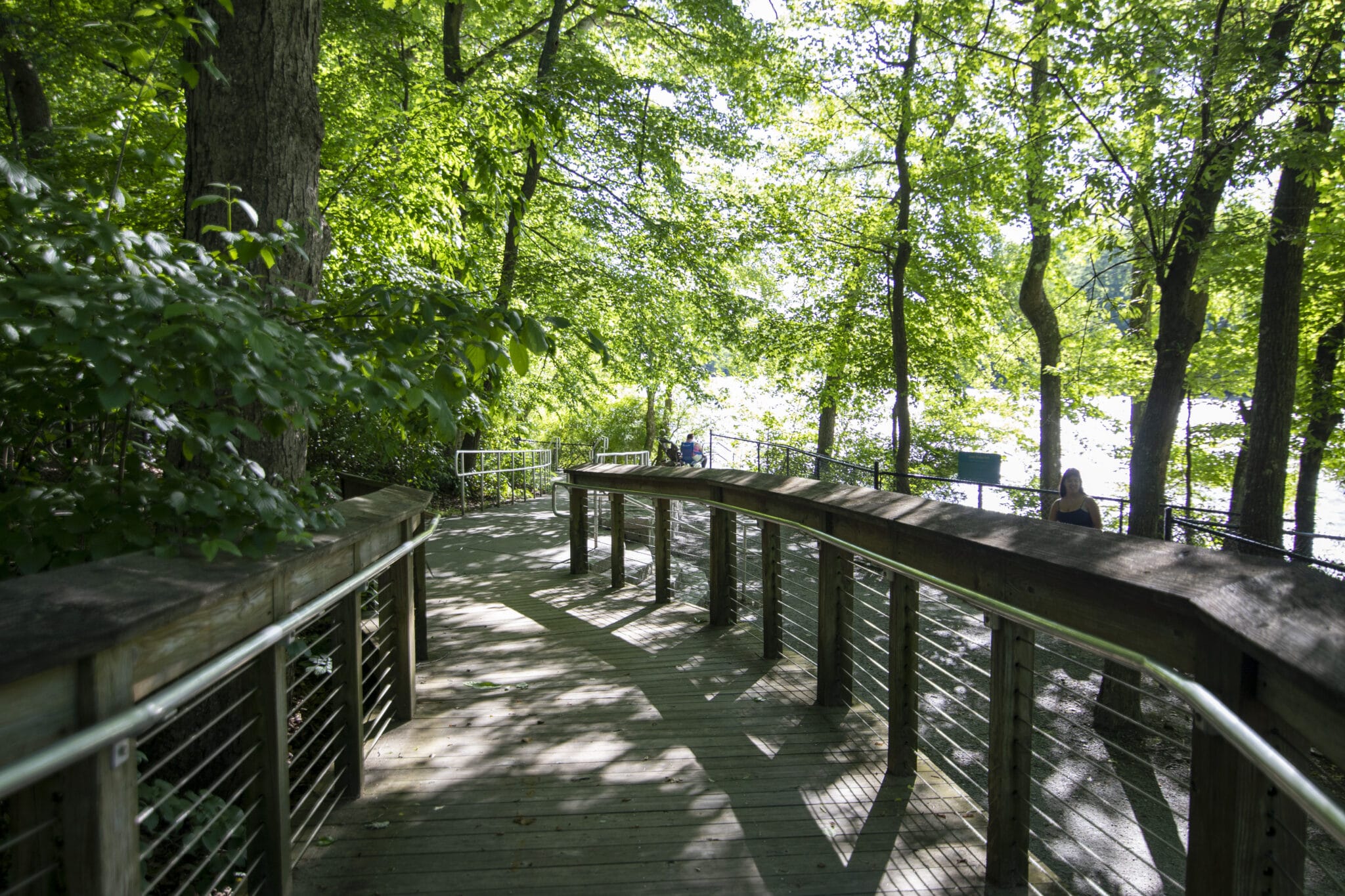 As the days grow longer and the temperatures start to soar into the 90s, many of us here in Georgia are wondering how and where we can get outside without turning into a pile of ash under the hot summer sun. Never fear! Peachtree Corners has some great options for enjoying nature, allowing your kids to play and staying cool while doing so.
Jones Bridge Park offers 30 acres of serene nature along the Chattahoochee River. You can enjoy the peaceful sounds of the river from the Jones Bridge Trail which winds through a beautiful riverside forest to the remnants of a turn-of-the-century bridge, stop to take in the sights and sounds from various overlooks, cast a line and catch yourself a fish or two and enjoy a meal at the picnic tables spread throughout the property. Also at the park are a sand volleyball court, huge playground, three soccer fields, grill, meadow and pavilions.
The water pad at Town Center is a great spot for little ones to enjoy some watery fun. Perfect for kids to play while adults relax under the shade of nearby pergolas, the splash pad fountains offer a safe way for your kids to let loose and cool down on warm summer evenings. The Town Green is open from 7 a.m. to 11 p.m. and features a 2+-acre open lawn surrounded by a paved path (perfect for kids learning to ride their bikes!), slides and climbing areas, covered pavilions, veteran's monument and event stage.
Other noteworthy parks include:
■ Holcomb Bridge Park which offers a footpath, playground and amphitheater on 2+ acres.
■ Simpsonwood Park, a 223-acre park with trails, campground, BBQ grills and a small chapel.
■ Pickneyville Park, where you can find a dog run, pond, ball fields, roller hockey rink and free skate area.
■ Triangle Park, a quaint and quiet neighborhood park featuring shady woodland.
Gwinnett County Celebrates Freedom During Juneteenth Family Day Event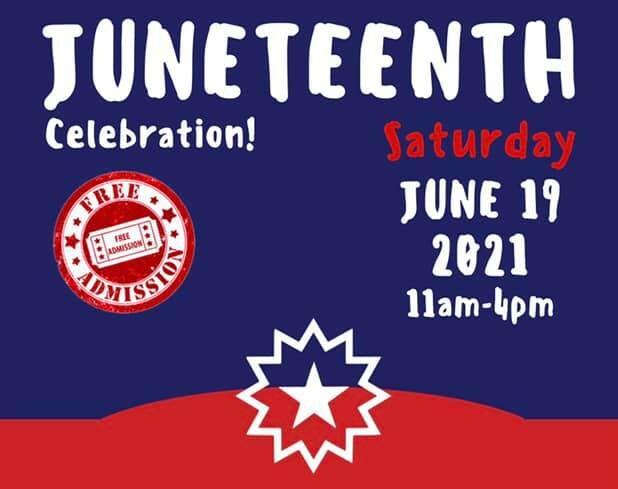 Gwinnett County and the United Ebony Society are teaming up for a national event right here in Gwinnett County.
The family-friendly Juneteenth Celebration will be held at Rhodes Jordan Park tomorrow, June 19 from 11 a.m. until 4 p.m. The fun event will include historical presentations, performances, music, vendors, games and food trucks.
"We're excited to partner with the United Ebony Society for this celebration of our vibrantly connected community," said Gwinnett Community Outreach Director Shaunieka Taylor. "Together, we can commemorate Juneteenth, not just for its impact on the lives of African Americans, but for its indelible mark on American history."
Juneteenth's legacy dates back to June 19, 1865. On that day, Union troops marched into Galveston Bay, Texas to announce an executive decree that all those enslaved in Texas were now free.
Rhodes Jordan Park is located at 100 E. Crogan Street in Lawrenceville.
The Juneteenth Celebration follows a soil collection ceremony hosted by the County, city of Lawrenceville, the Gwinnett Historical Restoration and Preservation Board and the Gwinnett Remembrance Coalition near the Gwinnett Historic Courthouse. The ceremony will honor the life of Charles Hale — a black man who in 1911 was kidnapped and lynched by a white mob in downtown Lawrenceville.
Attend a virtual lawn care and pest management workshop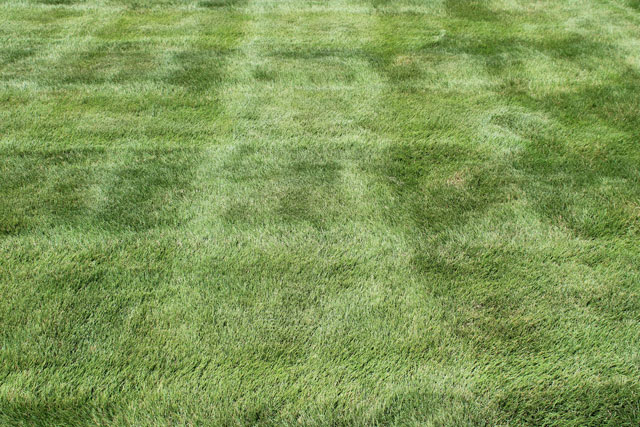 Learn to identify causes of common lawn and garden problems along with tactics to address these problems in an environmentally friendly way. A virtual Lawn Care and Pest Management workshop is being held on July 15 at 6 p.m. Register at Gwinnetth2o.com by sending an email with your name, address, and phone number to DWRWorkshops@GwinnettCounty.com; or by calling 678.376.7193