Norcross' Social Fox Brewing Grand Opening in July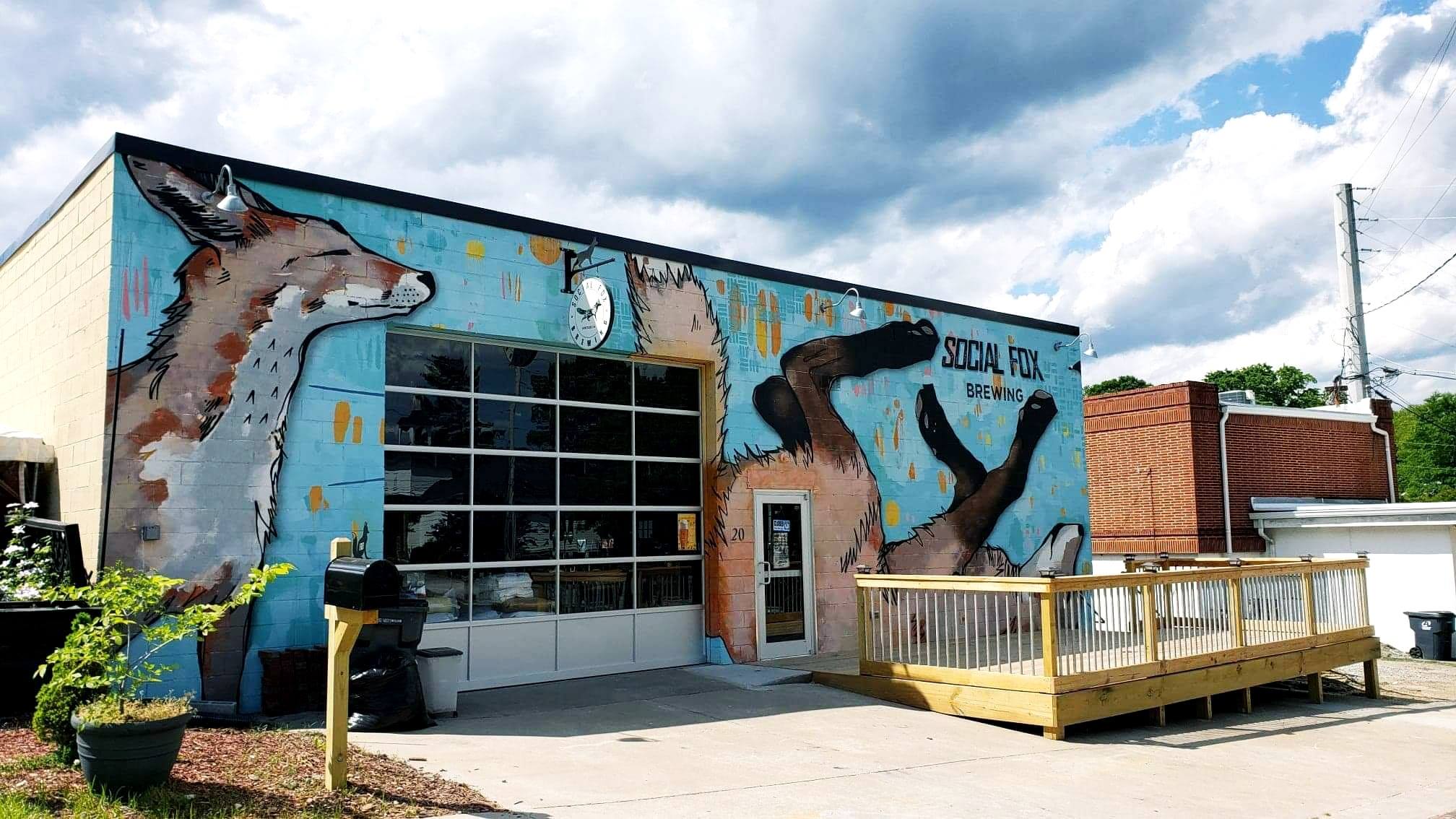 These In Between Times call for a beer! Amidst a nationwide pandemic due to Covid-19, there is a small brewery located in downtown Norcross that opened its doors on May 1, 2020. Social Fox Brewing is the first brewery to open in Norcross, GA. They have successfully launched multiple social distancing soft openings and have now posted regular hours.
The brewery has opened with a limited release of beer with more coming through the pipeline building up to a grand opening in July of 2020. There has been a great response as well as significant support from the community, local government as well as the craft beer community and other Georgia breweries. The brewery had planned on opening its doors in April but with the hit of Covid and restrictions placed on businesses the brewery focused on finishing build out and refining their brewing processes in order to prepare for opening once the dust settled.
With restrictions being lifted and other breweries coming back online the decision was made to start opening the doors to the public. The brewery is focused on producing world class craft beer as well as providing a friendly social environment for its customers. The brewery has teamed up with several of the local restaurants in order to bring in food such as Mojitos and Paizanos.
You can also expect a dog-friendly space outside along the alley and on the deck with free dog treats provided by the brewery. The city is working on making the Art Alley a pedestrian Friendly zone possibly blocking of part of the alley way on the weekends. This opens up the alley to becoming a family-friendly space along with an ice cream shop that will be opening up a couple of doors down from the brewery this summer.
Current beer on tap:
In Between Times – Berliner Weisse 3.8% abv Mildly tart ale true to the German Style. Not too tart not too sweet. With several fruited varieties are available.Trop Tail IPA 5.8% abv Brewed with Azaca, Citra and Mozaic hops. Hints of pineapple, melon and citrus with a balanced bitterness.
"Tumblefield" IPA 7.1% abv A deceptively Smooth juicy IPA. A tribute to the mural entitled Tumblefield at the Brewery which is the cornerstone to the Downtown Alley Art way.
Light n' Social Summer Shandy 4% abv An American Lager flavored with blood orange juice.
Hours
Friday 4-9pm
Sat 1-9pm
Sun 3-7pm
Website: socialfoxbrewing.com
Taqueria Del Mar to give away Thanksgiving meals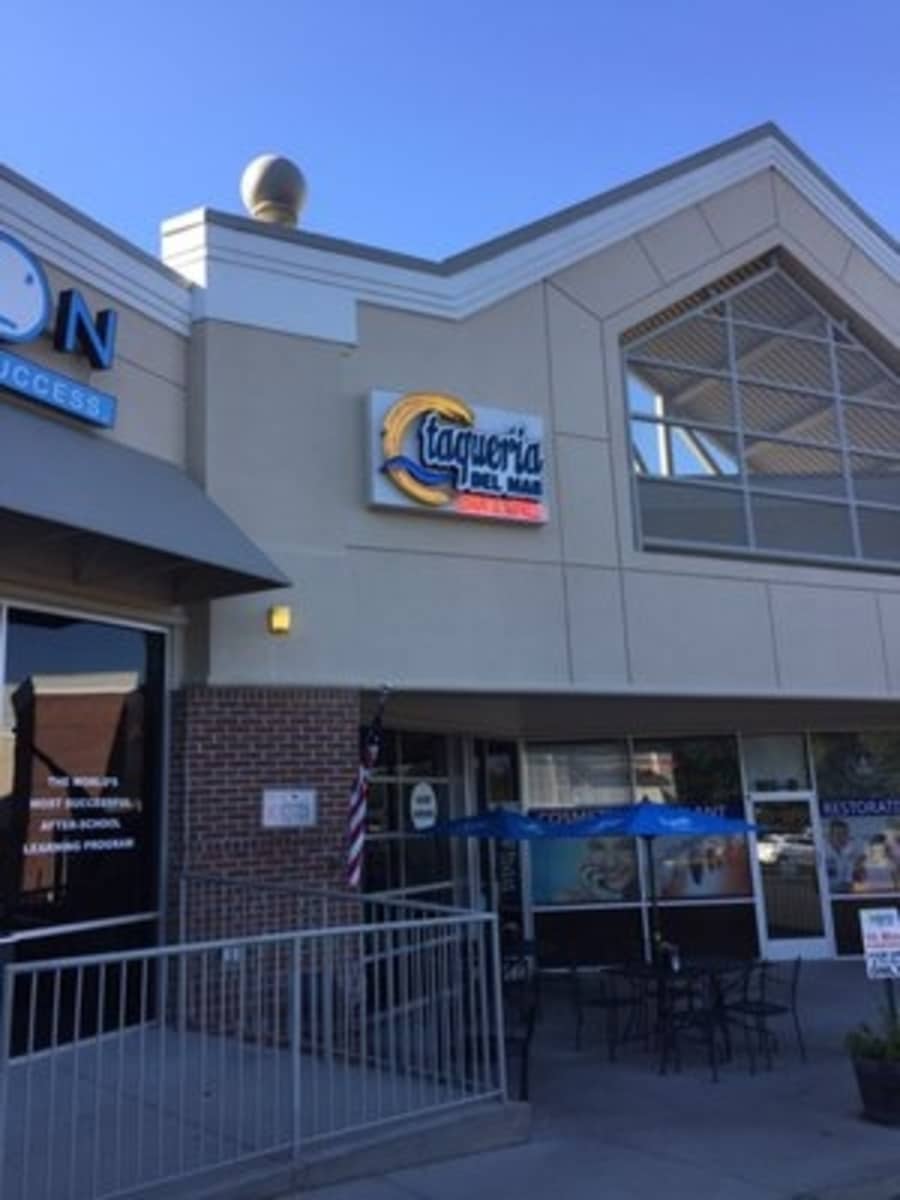 As Thanksgiving approaches, normally many people would plan to gather with friends and
families to celebrate the bountiful life most are blessed with. However, there are millions of
others who go without on Thanksgiving Day. Taqueria del Mar has decided to forgo
Tacos and Tostadas on Thanksgiving 2020 and instead turn their attention to Turkeys and
togetherness. This Thanksgiving, the restaurant wants to focus on "Unity in the Community".
"What we take most pride in is helping those that need help the most. We have always served a traditional Thanksgiving meal on Thanksgiving using the 'Pay what you can' format. Some guests simply don't want to cook at home, others can't afford to cook at home, and a lot are somewhere in the middle. All we wanted to do was offer a comfortable, judgement free setting where all could come together as a community and celebrate Thanksgiving," Owner Andrew Hoppen said.
Taqueria del Mar will be offering a traditional Thanksgiving dinner for free! They will
be offering a convenient "Take and Bake" one pan meal that feeds up to six people. Open to
everyone, we want to give back to those that may not have the means to celebrate Thanksgiving. They want to give back to the community that provides for us and our families each and every day.
So if you or anyone you know is in need, please contact Taqueria del Mar. We will also be offering the meal for six people to purchase for $50. As in past years, the business operates under the "Pay what you can" and "Pay it forward" principles – so if you can not afford to pay, we will not turn anyone away. And of course, if you can "Pay it Forward", your generosity is most appreciated. All proceeds will be donated to their sister charity, the Renewed Hope House of Wellspring Living, located in Duluth GA.
Source– City of Peachtree Corners Press Release
Jolene's Wings & Beer, a New Virtual Restaurant from Lazy Dog Restaurant & Bar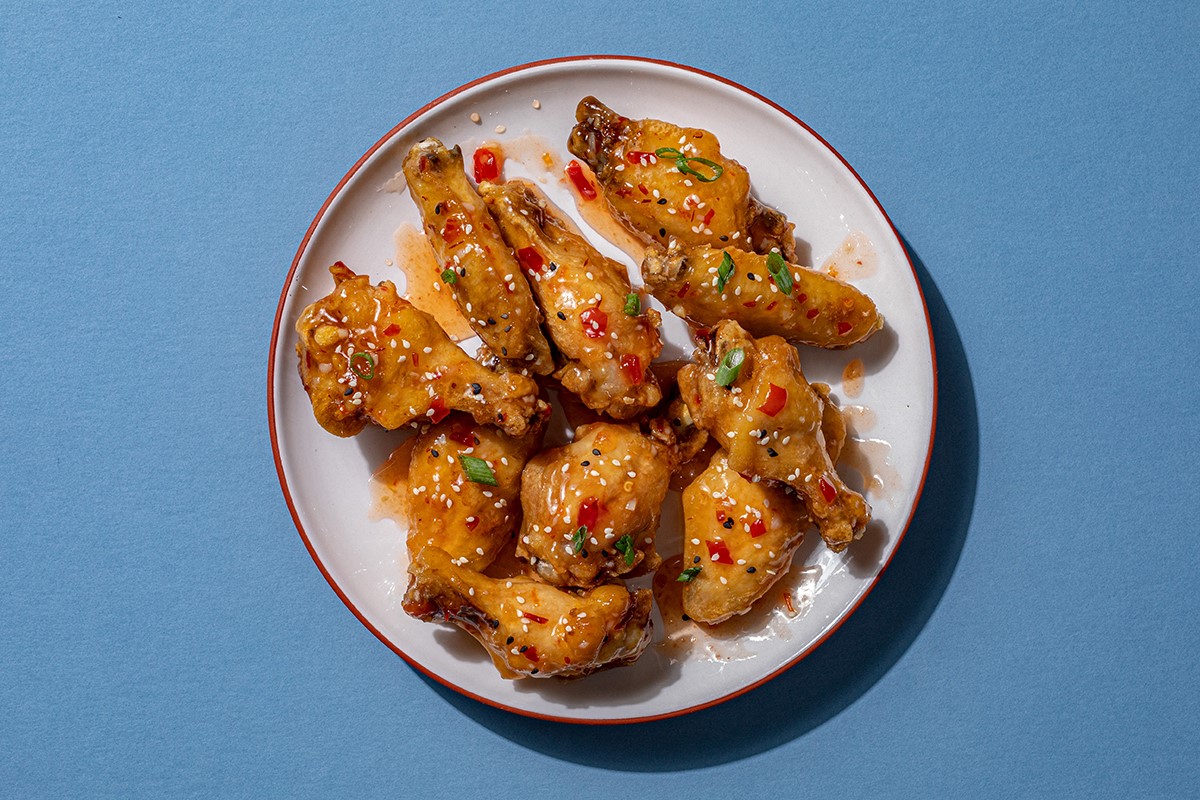 Lazy Dog Restaurant & Bar introduces Jolene's Wings & Beer, a takeout & delivery restaurant that offers a variety of wings, sides, housemade dipping sauces and house beer for you to mix and match.
"We've been playing around in the kitchen with different sauces and flavors on our wings for years and now seemed like the right time to share some of our favorites," said Chris Simms, Lazy Dog founder and CEO. "Jolene's Wings & Beer gives us a way to serve more people in our communities and bring some fun with crave-able, scratch-made wings at a great value."
The name is inspired by the 1975 retro RV that Lazy Dog renovated last year and took on the road to visit restaurants, ranchers, growers, and communities around the country.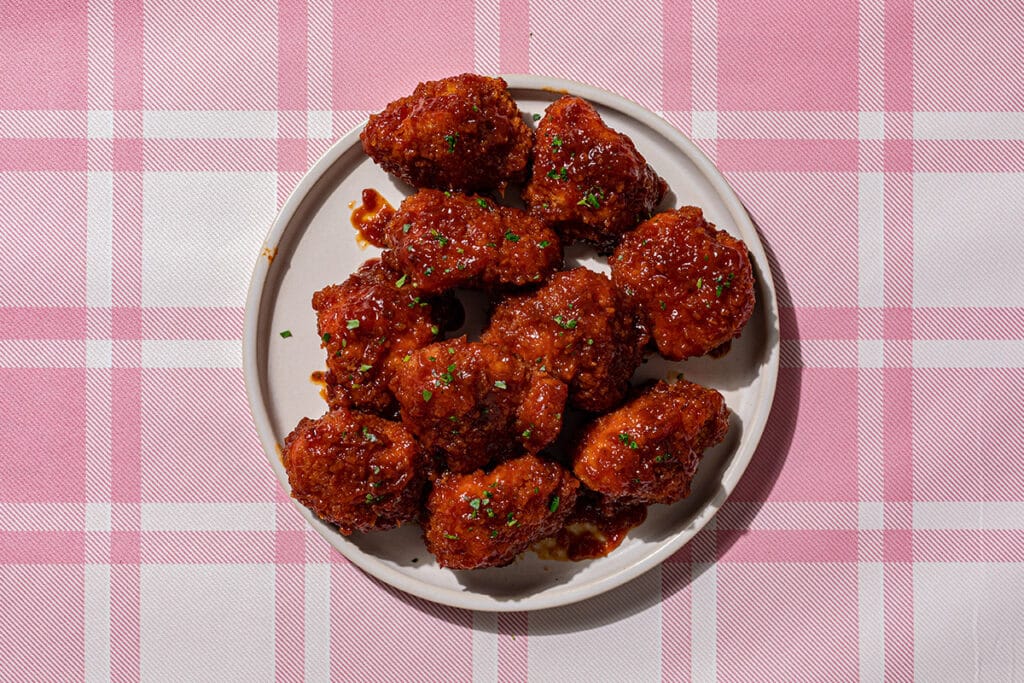 Available for take-out and delivery, the new Jolene's Wings & Beer concept centers around bone-in or boneless wings in eight chef-crafted flavors (styles listed hottest to mild):
Nashville Hot: The hottest style wing, packing some real fire balanced with tangy vinegar flavor.
Buffalo: with just the right amount of heat and a buttery brown sugar finish, this classic remains a house favorite.
Kung Pao: brace yourself for the perfect mix of sweet and savory with a hint of soy – tossed with crushed peanuts for texture and a crunch
Sweet Chili: our sweet and spicy red chili sauce hits you in waves, sweetness first and then pops of chili flake, sesame, and garlic – the best of both worlds
Cajun Lime: a zesty dry rub made with brown sugar, salt, pepper, lime and chili peppers, that makes for a real finger-licking treat
Smokey BBQ: with hints of honey and molasses, our BBQ sauce is the kind that other BBQ sauces aspire to be, a sweet, smokey, tangy masterpiece
Garlic Parm: our creamy, garlic sauce topped with fresh parmesan cheese makes for a memorable experience that your taste buds will thank you for later
Naked: no sauce, no seasoning, no judgement
Jolene's will offer four-packs of 16-ounce cans of Lazy Dog's house beers* for just $15 each, which are custom brewed by Melvin Brewing. Beer options include Huckleberry Haze IPA, Bonita Bonita Pale Ale, Whoa, Nellie Lager, Old Pal White Ale and Ankle Buster Blonde. (*Must be over 21 or order beer.)
Jolene's also offers seven housemade dipping sauces, one included with each order, including Honey Mustard, Blue Cheese, Umami, Spicy Maple, BBQ, Nashville Hot Ranch and Ranch. Shareable sides start at $2 each and such as coleslaw, celery + carrots, fries, Cajun fries with chipotle ranch on the side, umami fries with umami sauce, sweet potato tots with jalapeno aioli, and onion rings with Lazy Dog's classic bark+bite sauce.
Handcrafted salads and shareable housemade desserts round out the menu.
Source
Press release from C-Squared PR, Inc.
Firebirds Thanksgiving Feast & Holiday Gift Card Offer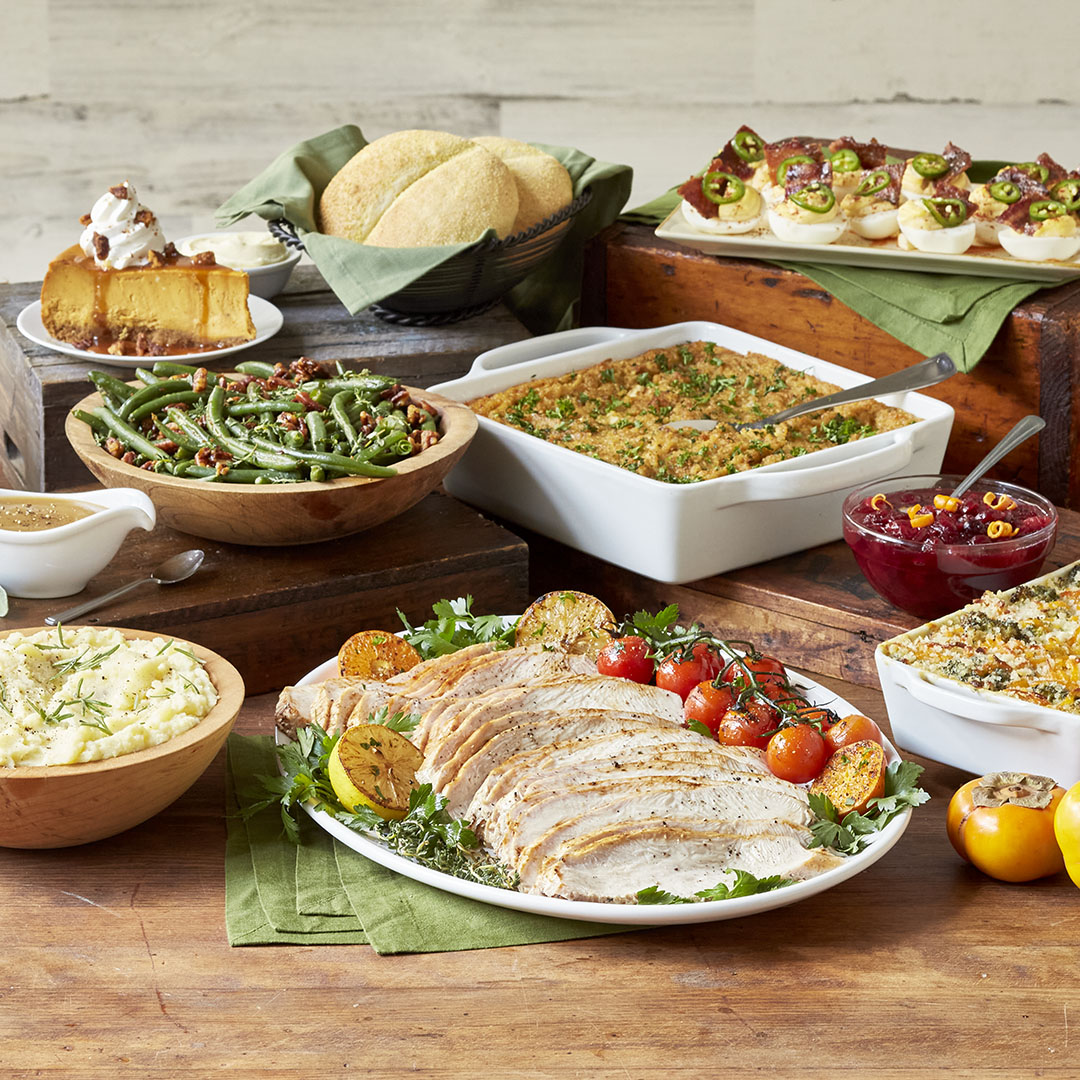 Firebirds Wood Fired Grill is excited to share two upcoming initiatives; introducing the Thanksgiving Feast and welcoming back their Holiday Gift Card promotion! Details can be found below. 
Thanksgiving Feast
Choose between a Turkey Feast or Prime Rib Feast
Available in serving sizes of 4-6 or 10-12 starting at $139.95
Includes sides and Pumpkin Cheesecake
Preorder by November 21st for pick up on Tuesday November 25th or Wednesday November 26th
Find more information and order online at firebirdsrestaurants.olo.com
Firebirds will be closed on Thanksgiving Day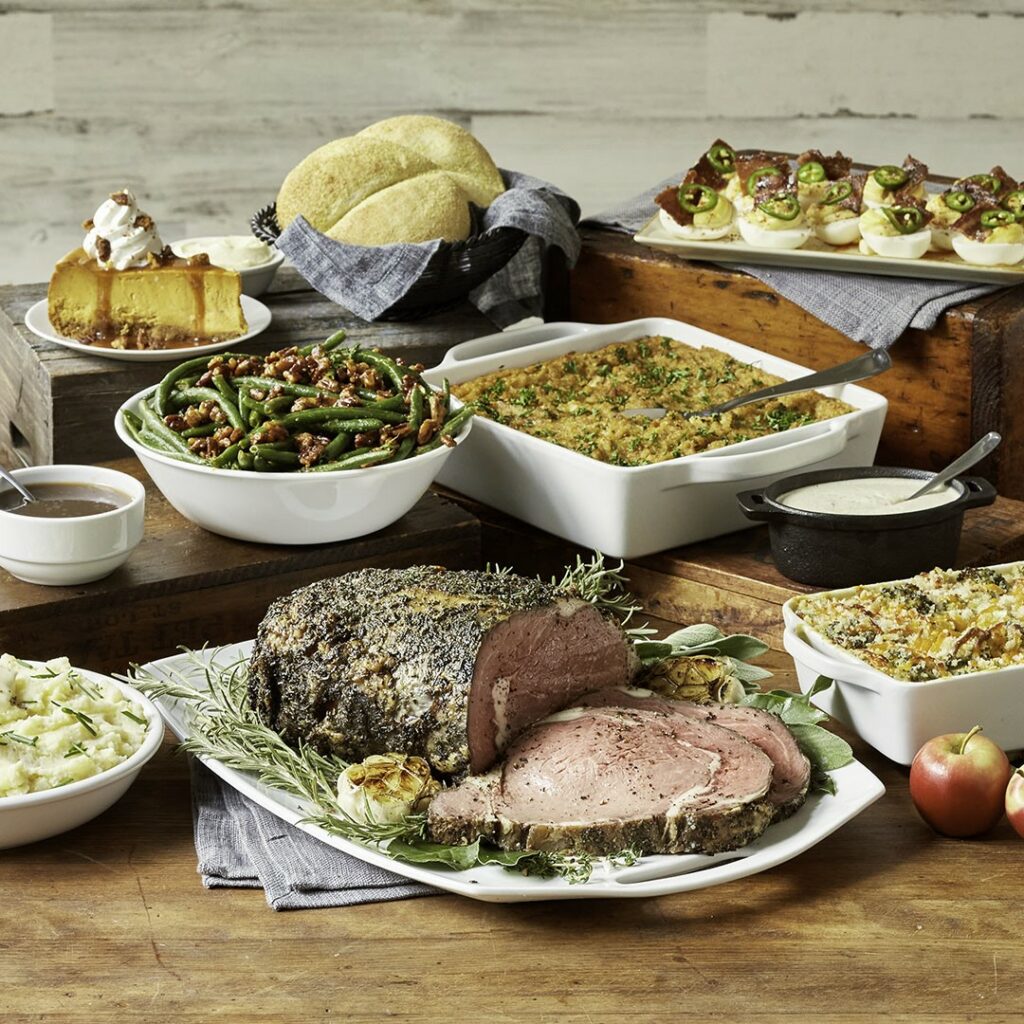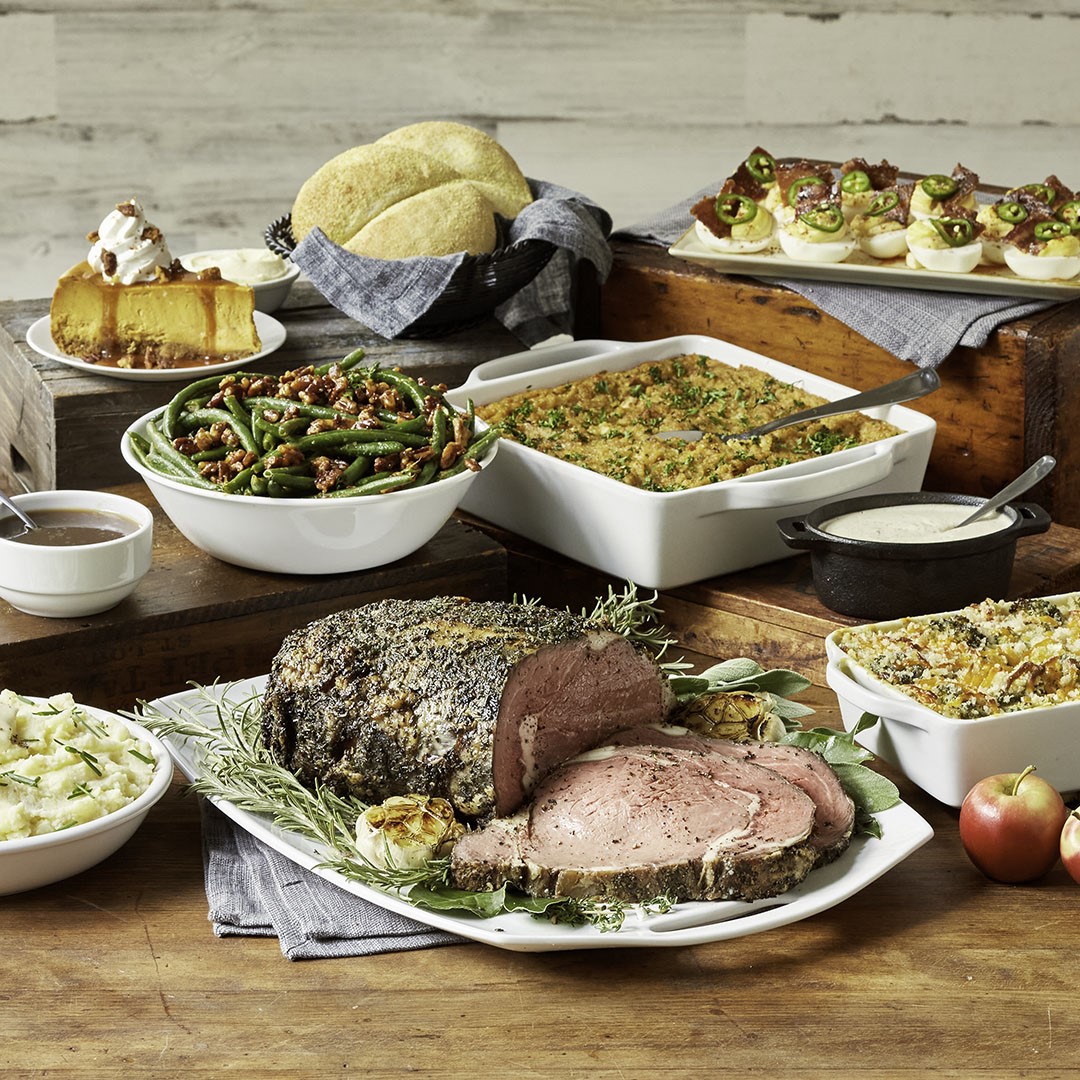 Holiday Gift Cards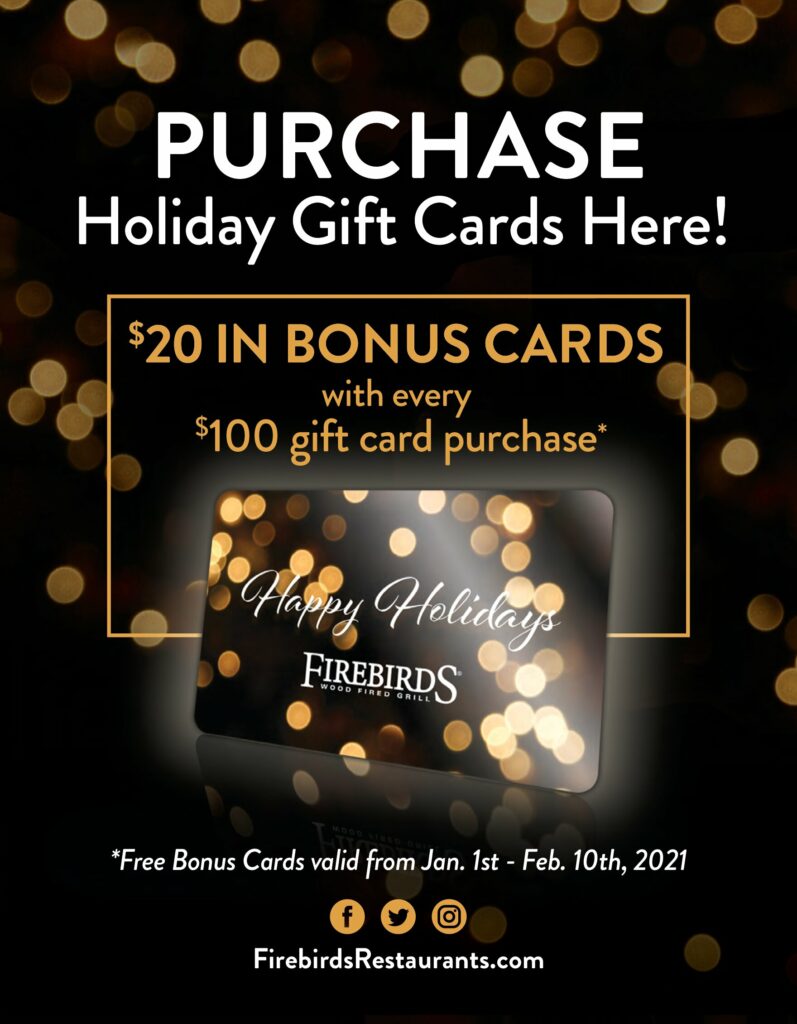 For every $100 in gift cards purchased in-store or online, guests will receive $20 in Bonus Cards
Visit us online at firebirdsrestaurants.com/gift-cards/
This special offer is available from November 6-December 31st
Bonus Cards are valid January 1-February 10th