Spooky Gift Baskets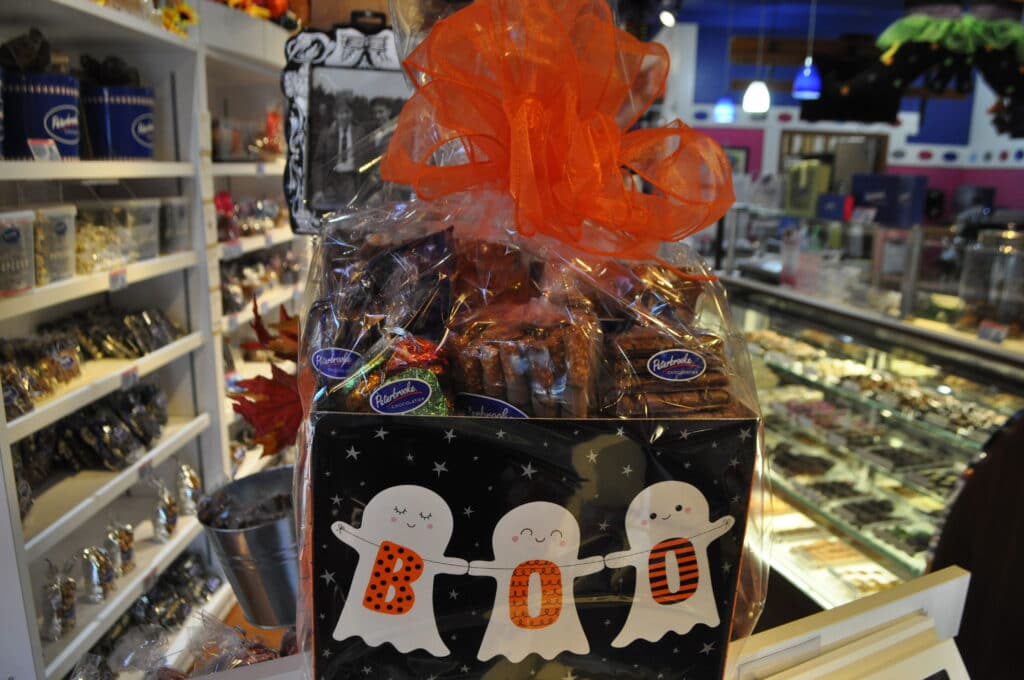 Get into the Halloween spirit with one of Peterbrooke Chocolatier's Spooky Gift Baskets. They include all kinds of yummy goodies, like their world-famous chocolate-covered popcorn, almond toffee bars and solid chocolate coins. This cute basket could make a festive gift for a friend or just a special Halloween treat!
While you're at the shop, be sure to taste the delectable handmade chocolate candies and favorite goodies — Oreos, graham cracker, pretzels and potato chips — hand-dipped in Peterbrooke's delicious chocolate.
Peterbrooke Chocolatier at The Forum
5135 Peachtree Parkway, Peachtree Corners 30092
770-817-8118 | peterbrookeforum.com
Ooey Gooey Butter Cake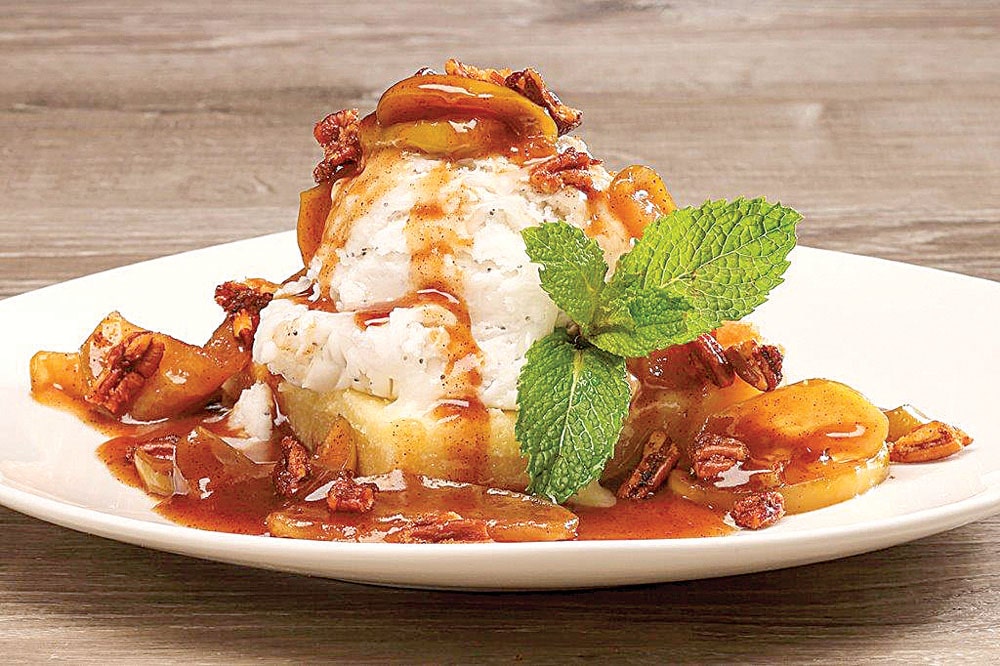 Don't miss the Ooey Gooey Butter Cake at Firebirds Wood Fired Grill. This dessert is topped with delicious vanilla ice cream, caramelized apples and spiced pecans to give it that perfect amount of crunch.
Firebirds Wood Fired Grill at Town Center 5215 Town Center Boulevard, Peachtree Corners 30092 770-225- 4662 | firebirdsrestaurants.com
Reese's Peanut Butter Cup Eclair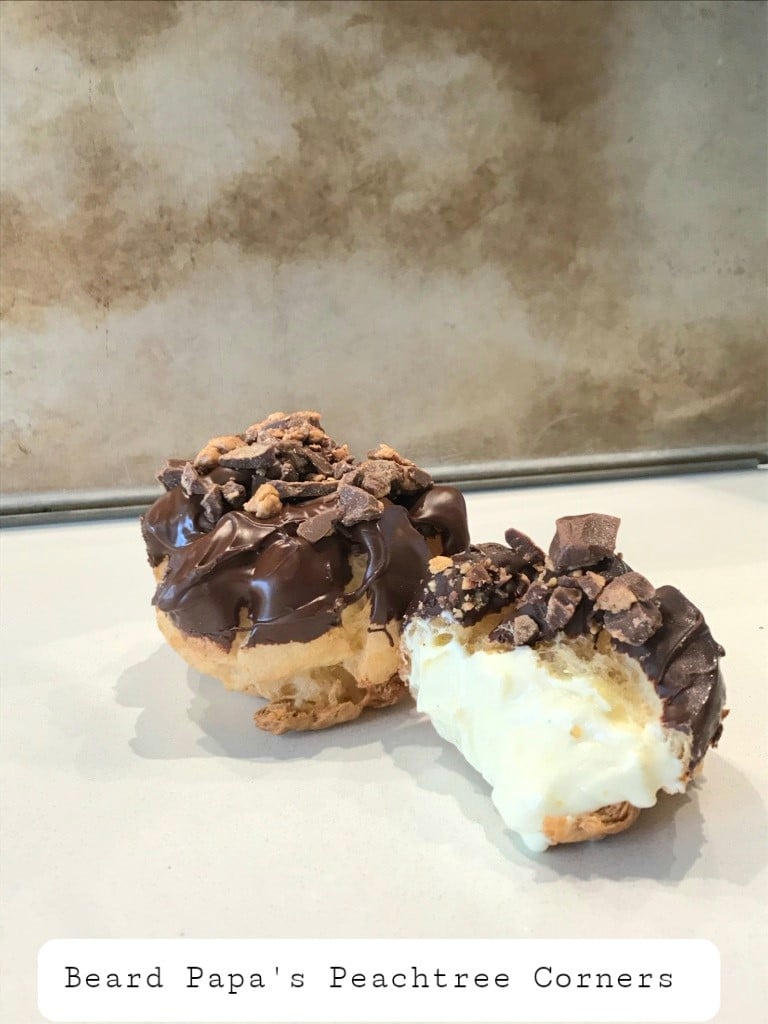 Want sweet and savory autumn treats? Then Beard Papa's is the place to be. For the month of October, the bakery is going Reese Peanut Butter crazy, with a Reese's peanut butter cup eclair, filling and custard drink added to the menu. The eclair will be chocolate covered with Crumble Reese's peanut butter cups on top. Customers will have the choice to fill up the Reese's peanut butter cup eclair with the original vanilla filling, chocolate, green tea or the filling of the month (Reese's peanut butter).
Beard Papa's has also introduced a tasty new salted caramel cream puff shell and filling to celebrate the season. Other delectable options include blended cream drinks and desserts such as their Signature Fondant au Chocolate, a moist chocolate cake with a rich chocolate filling. Check back often to see what's new.
Beard Papa's at Town Center
5215 Town Center Boulevard, Peachtree Corners 30092
770-807-0564 | beardpapas.com
Warm Cookies Delivered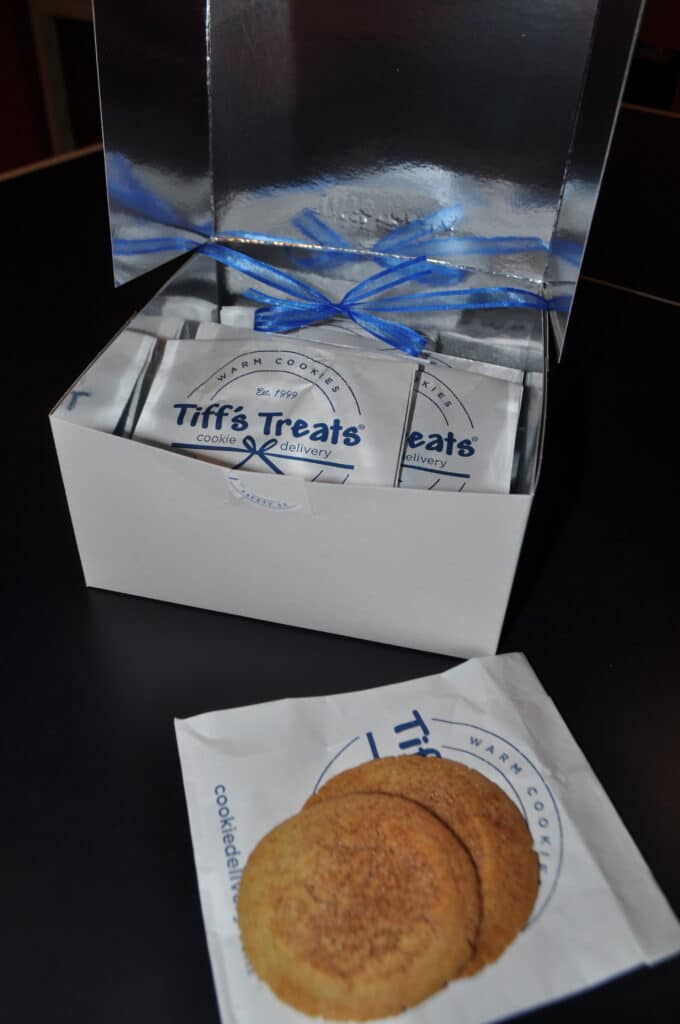 There's nothing better than a fresh, just-out-of-the-oven cookie on a chilly autumn day. Tiff's Treats can make it happen! Order online and their delectable cookies will be rushed to your doorstep.
Tiff's has a great variety of cookie flavors, ranging from peanut butter and oatmeal raisin to a decadent white chocolate chip and almond. If you're like me and can't choose between all these yummy options, try "Tiff's Mix," a special selection of five favorite flavors — Chocolate Chip, M&M, Snickerdoodle, Oatmeal Raisin and Peanut Butter.
Tiff's Treats at Town Center
5230 Town Center Boulevard,
Peachtree Corners 30092
470-387-1200 | cookiedelivery.com
Caramel Pecan Yogurt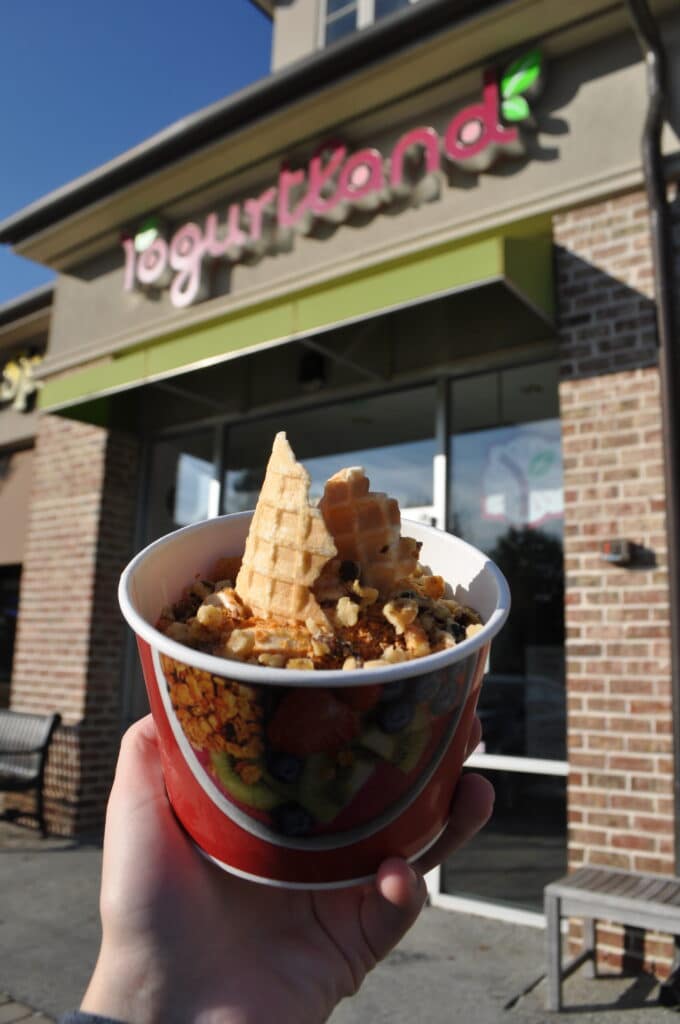 Fall is here, and what better way is there to embrace the season than checking out some of the new flavors at Yogurtland? My personal favorite is the caramel pecan yogurt, which tastes just as delicious as it sounds.
Try this flavor, or any of Yorgurtland's other delicious options — and add on some awesome toppings. I recommend adding some almonds, bite-size Snickers and waffle cone crunch for an even tastier experience!
Yogurtland at The Forum
4880 Peachtree Corners Circle, Peachtree Corners 30092
770-416-1005 | yogurt-land.com
Campfire S'more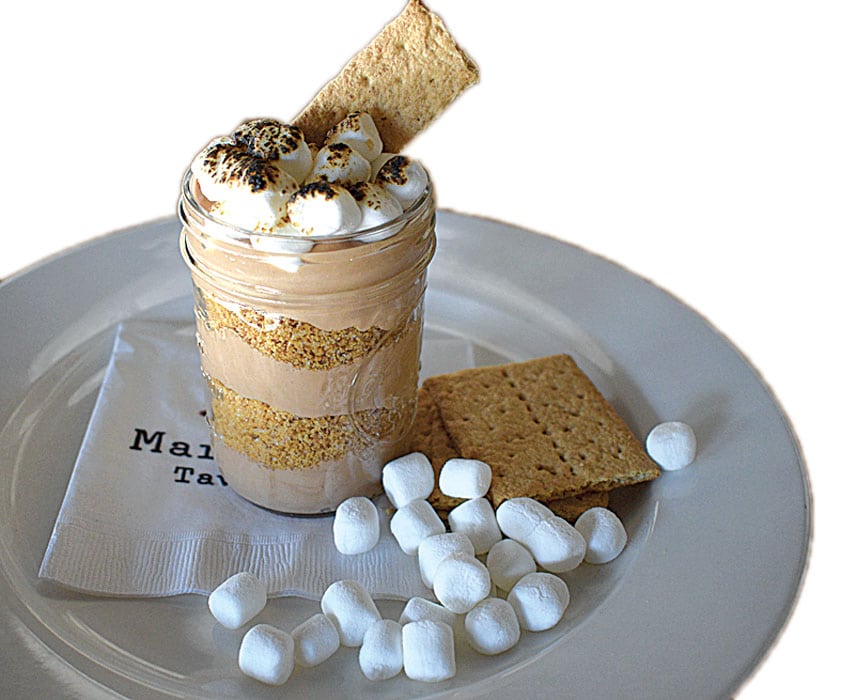 It's campfire season. And you know what that means? S'mores! Marlow's Tavern has taken the rustic flavors of the humble smore and elevated it to something particularly divine.
Their special new creation is a reconstructed chocolate peanut butter pudding, graham cracker crust and toasty marshmallows in the cutest little mason jar. So delicious and so Instagram-worthy. Get yours before it's gone!
Marlow's Tavern
5210 Town Center Boulevard,
Peachtree Corners 30092
470-550-1197 | marlowstavern.com
Lemonade Days 2021 at Firebird's Wood Fired Grill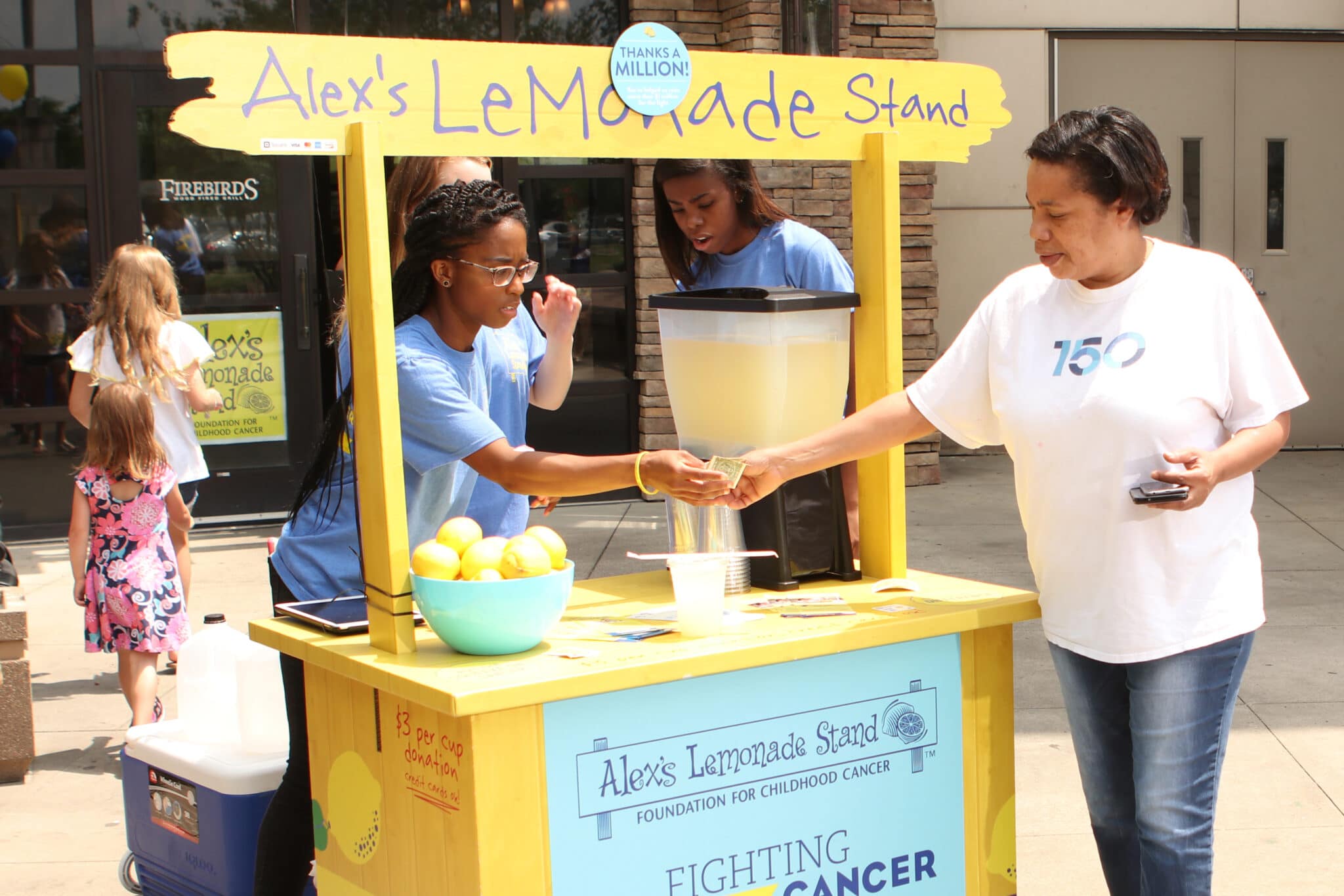 Firebirds is a proud partner of Alex's Lemonade Stand Foundation (ALSF).  The delicious Lemonade Days fundraising promotion is being held June 1-30, with a big push June 11-13.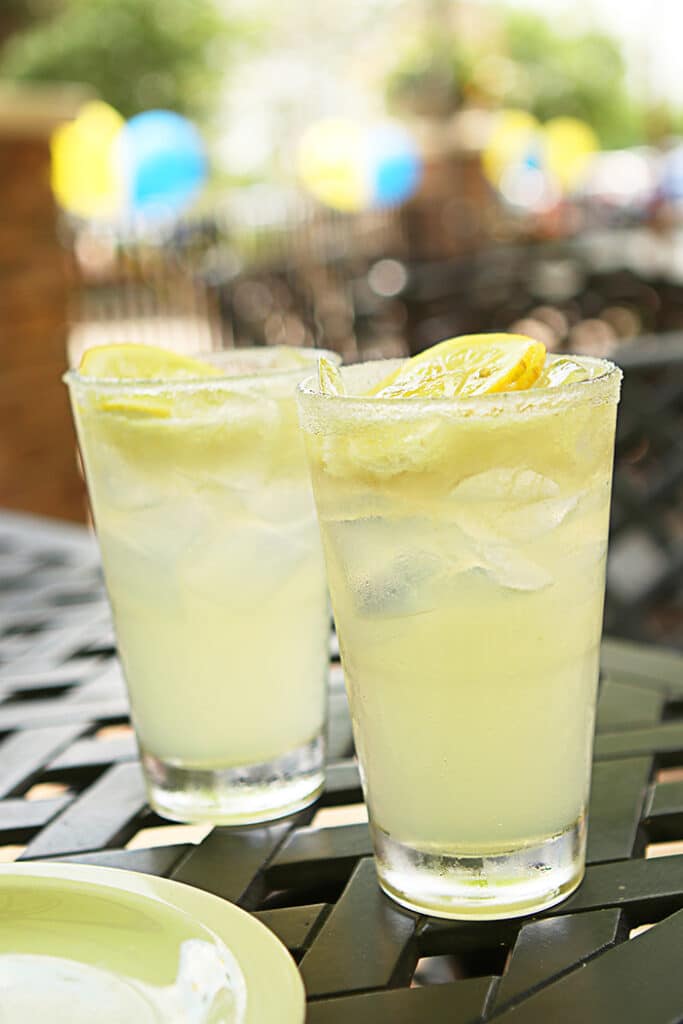 $2 from each Tito's Lemonade Drop purchased will be donated to ALSF
$1 from every Big Daddy Lemon Cake purchased will be donated to ALSF
A donation of $1.25 will be made for every lemonade purchased
Round up your check to the nearest dollar and ALSF will receive every additional cent
Make a donation directly on your receipt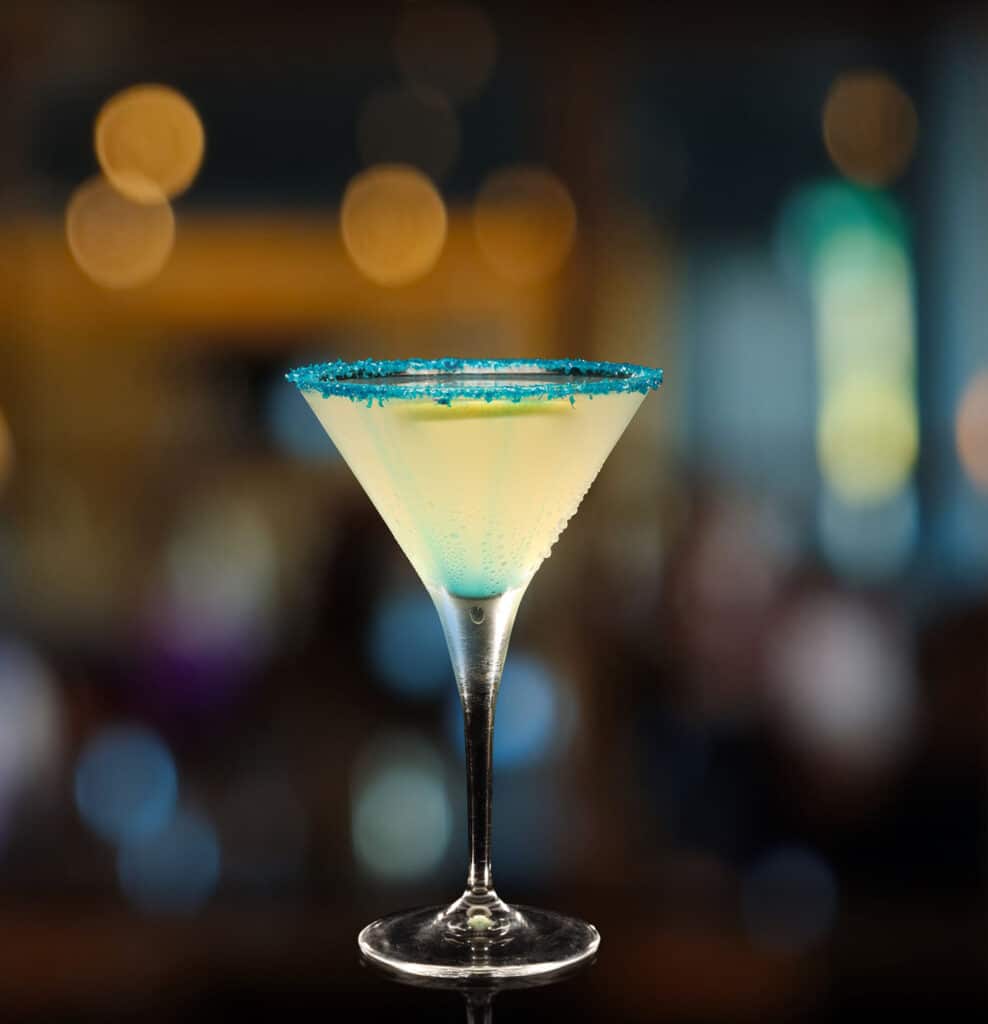 Lemonade Days will be June 11-13
100% of the proceeds from every lemonade sold ($3.95) will be donated to ALSF
Donate online at – https://www.alexslemonade.org/mypage/2458524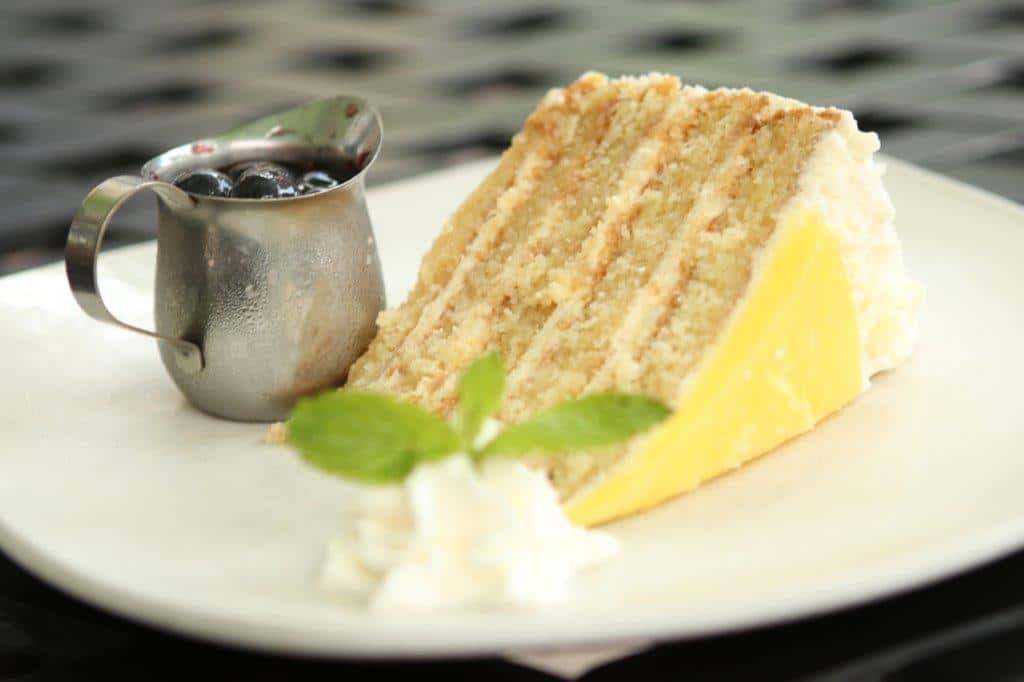 Thank you for your support and continued partnership.
Moe's Original BBQ in the Peachtree Corners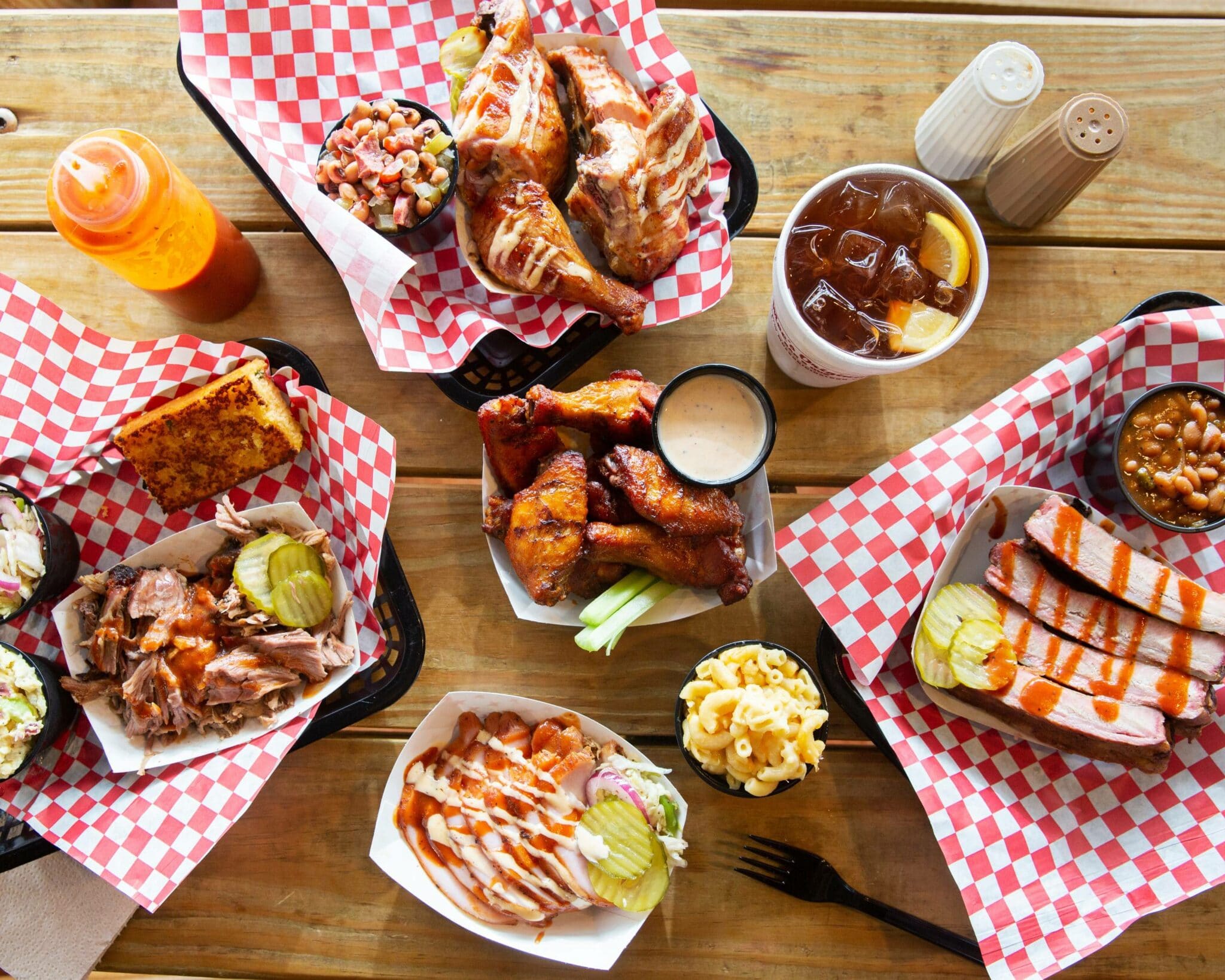 Scott Carlock, Harris Carlock, along with Kyle McCarter opened a new Moe's Original BBQ in Peachtree Corners. This almost 2000 square foot fast casual restaurant is a great place for the community to enjoy a meal together, celebrate little league victories, birthdays and watch their favorite sports on TVs around the full premium bar or on the large outdoor patio. Pick up and delivery service is available from Chow Now and Uber Eats. Premium catering services with a service-oriented staff is also ready to accommodate any group for parties and events.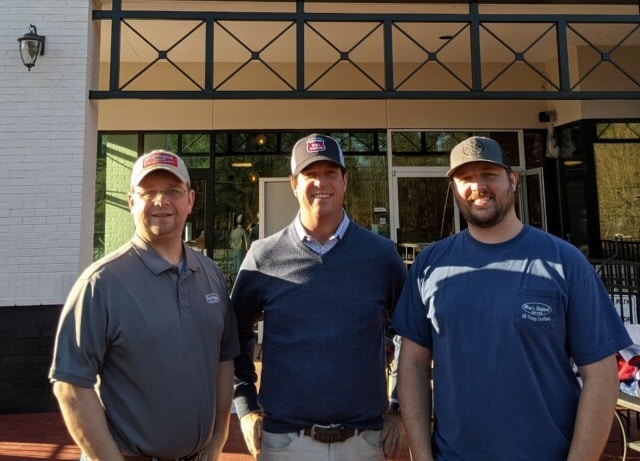 Serving Alabama-style BBQ since 1988, Moe's Original BBQ has been named in the Top 10 BBQ Chains in America by USA Today and The Daily Meal, one of the fastest growing, emerging restaurant chains by Restaurant Business Magazine, and one of the Top 10 Rib Joints in the U.S. by Relish.
Dunkin' & Baskin-Robbins Bring Next Generation Combo Store to Peachtree Corners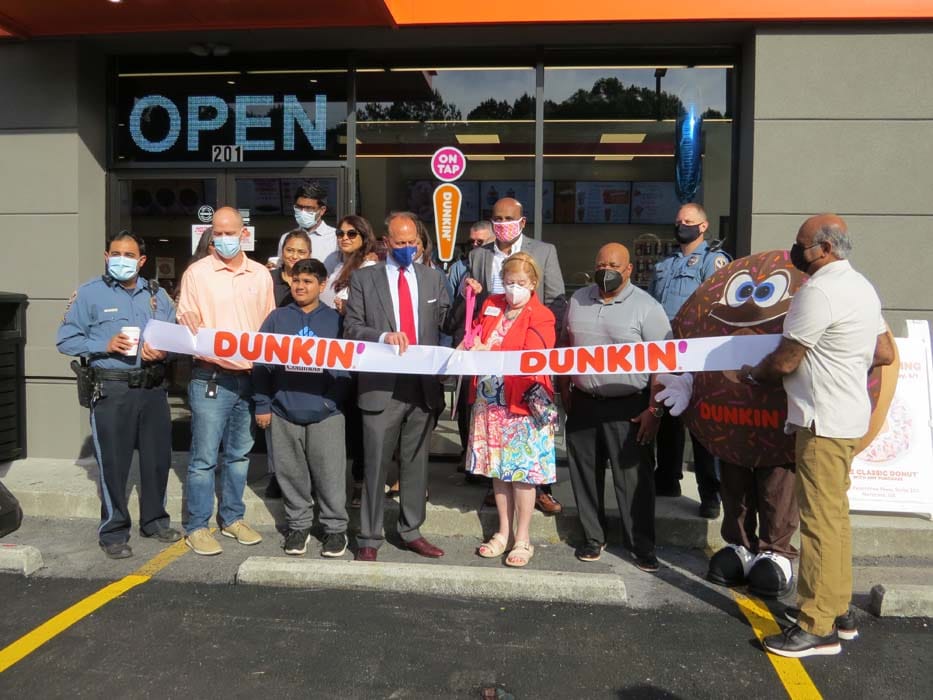 The newly renovated restaurant celebrating with a free donut with any beverage purchase offer 
Dunkin' celebrated the grand re-opening of its Peachtree Corners restaurant located at 5075 Peachtree Parkway on Friday, April 30. The newly remodeled store, which now features Dunkin' and Baskin-Robbins' Next Generation store designs, hosted a re-opening celebration on April 30 where guests can receive a free donut with any beverage purchase from Friday, April 30 through Saturday, May 1.*
Dunkin's Next Gen store design features innovative technologies to enhance the guest's experience and make their daily Dunkin' run faster and more convenient than ever before. 
Dunkin' franchisee network Macon Donut and Coffee Inc will hosted a socially distant ribbon cutting to celebrate the new store opening. Following the ribbon cutting ceremony, Macon Donut and Coffee Inc, alongside the Dunkin' Joy in Childhood Foundation', hosted a check presentation to donate $2,000 to Children's Healthcare of Atlanta. Children's aims to make kids better today and healthier tomorrow through more than 60 pediatric specialties and programs, top healthcare professionals, and leading research and technology.
The newly renovated 1,800 square-foot restaurant employs 12 crew members and is open daily from 5:00 AM to 12:00 AM. Additionally, it features Dunkin's new restaurant design, with a modern atmosphere, a convenient drive-thru, and innovative technologies, including:
Dunkin' on Demand: With fully-integrated digital kiosks, guests will completely control how they order by choosing to order with or without the help of a crew member. Dunkin' has also introduced an area dedicated to mobile pickups so that members of the DD Perks® Rewards program who order ahead via Dunkin's Mobile App can get in and out of the restaurant faster than ever before. For all orders placed for pick up inside the restaurant, guests will be able to track the status of their order via a new digital order status board.
Modern Design: The openness, colors and materials used in the design help to create an approachable, positive and energetic environment.
Premium Pours: Dunkin's signature cold beverages are now served through an innovative tap system serving eight consistently cold beverages such as coffees, iced teas, cold brew coffee and nitro infused cold brew coffee. Crew members will also use top-quality flavor-maximizing espresso machines to make hand-crafted drinks to order.
Increased Energy Efficiency: The new Dunkin' is a DD Green Achievement™ restaurant, which is designed to save 25% more energy compared to a standard Dunkin' restaurant.
The store will also offer the Baskin-Robbins next generation "Moments" store design to give guests an entirely new and engaging experience when they visit Baskin-Robbins. The new store concept is designed to deliver on Baskin-Robbins' commitment to bringing guests great flavors and memorable moments.
Key features of Baskin-Robbins' "Moments" next generation store design include:
Modern design: The special interior design features inviting and contemporary décor with bright colors to spark joy and optimism and creates an inviting environment for guests to create special moments. 
New ice cream dipping cabinets: An expanded row of modern and sleek glass cases prominently display premium ice cream flavors, ice cream cakes and a new "novelties" collection. 
Wall mural: A colorful wall mural features unique and interactive artwork to celebrate the key attributes of each local community and help create a strong connection between Baskin-Robbins and local guests. The mural also includes images that are intended for guests to engage with and share photos of on social media. The Fresno mural features local landmarks and features, including forest campsites and local parks. 
Upgraded digital menu boards: An entirely new digital menu board displays products in an engaging way with high quality photos and video imagery. 
To learn more about Dunkin', visit DunkinDonuts.com or follow us on Facebook @DunkinUS, Twitter @dunkindonuts and Instagram @dunkin. 
*Limit One Per Guest. Offer valid only from April 30 to May 1. Open to Peachtree Corners Residents, 18+/age of maj. Official Rules available upon request at 5075 Peachtree Parkway, Suite 201 Peachtree Corners, GA 30092 
Source: Casey Cargle, On Behalf of Dunkin'  
770-238-9890  cc@alliancemarketingpartners.com