LifeLine Animal Project Holds Two Frightfully Fun Howl-o-ween Events Online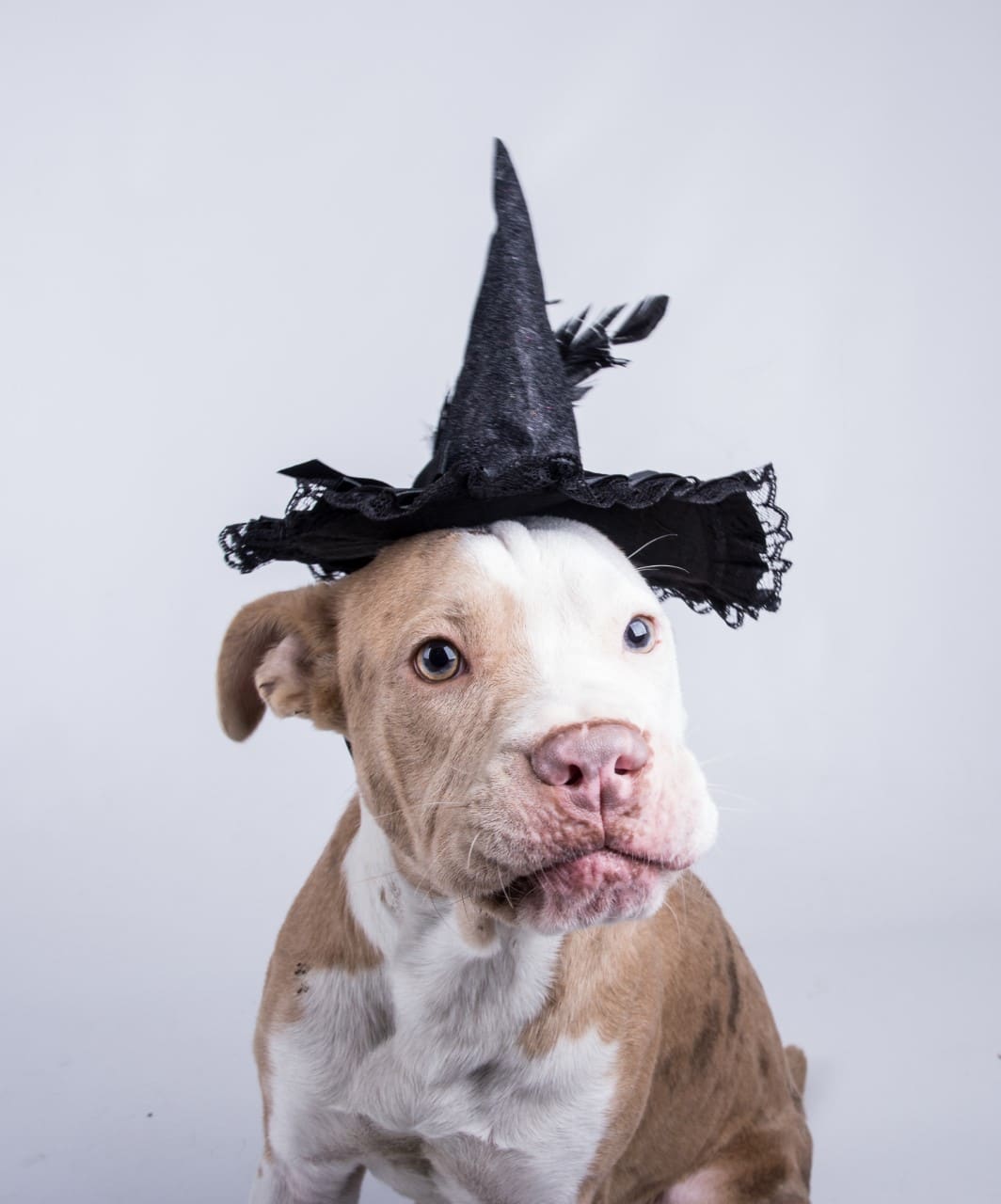 LifeLine Animal Project celebrates Halloween safely with two dog gone fun virtual events:  a Halloween Digital Foster Showcase and a Doggy Cooking Class.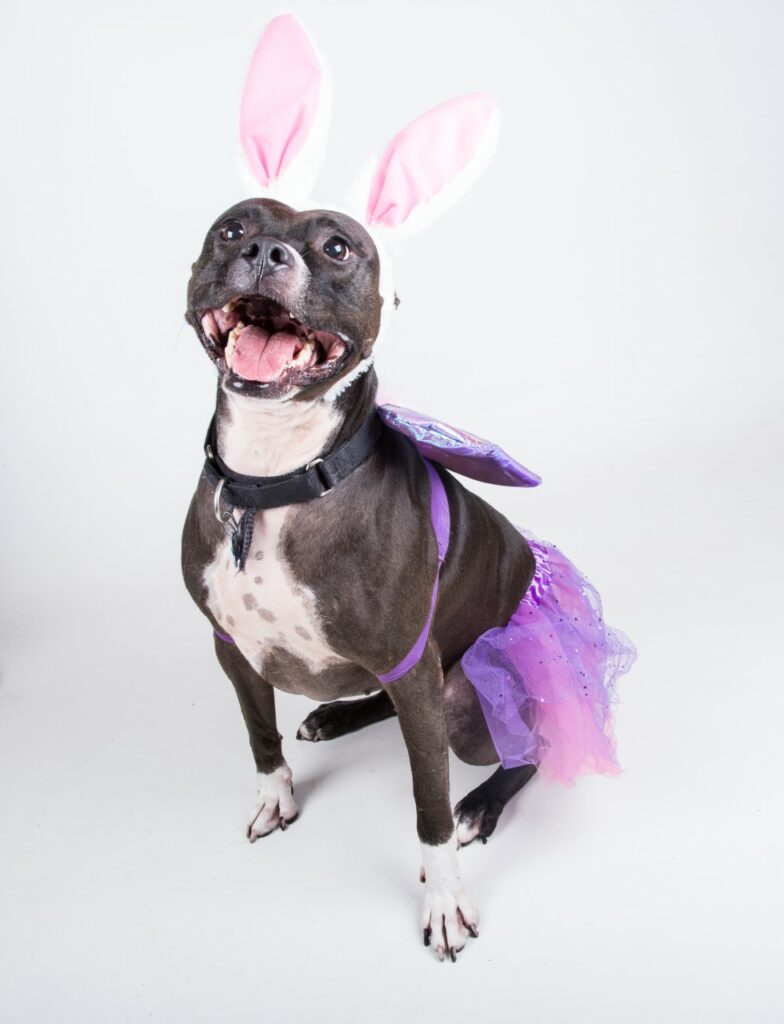 The Foster Showcase featured five adoptable dogs showing off their spookiest Halloween costumes and took place October 24. The video can be viewed at Facebook.com/LifeLineAnimalProject. The dressed-up dogs showed off their tricks for treats, while their foster parents gave everyone an overview of their personalities. 
LifeLine will also be holding a free Doggy Halloween Cooking Class, taught by Big Daddy Biscuits Owner Lauren Janis, on October 30, 1 p.m.  Lauren will teach attendees how to make doggy doughnuts, joined by Barista Hayley Stein of Hodgepodge Coffeehouse, who will teach attendees how to make a superb pour-over coffee (for humans).  An adoptable dog from LifeLine will be on hand to sample the freshly baked doughnuts.  To tune in, please visit the LifeLine Animal Project Facebook page.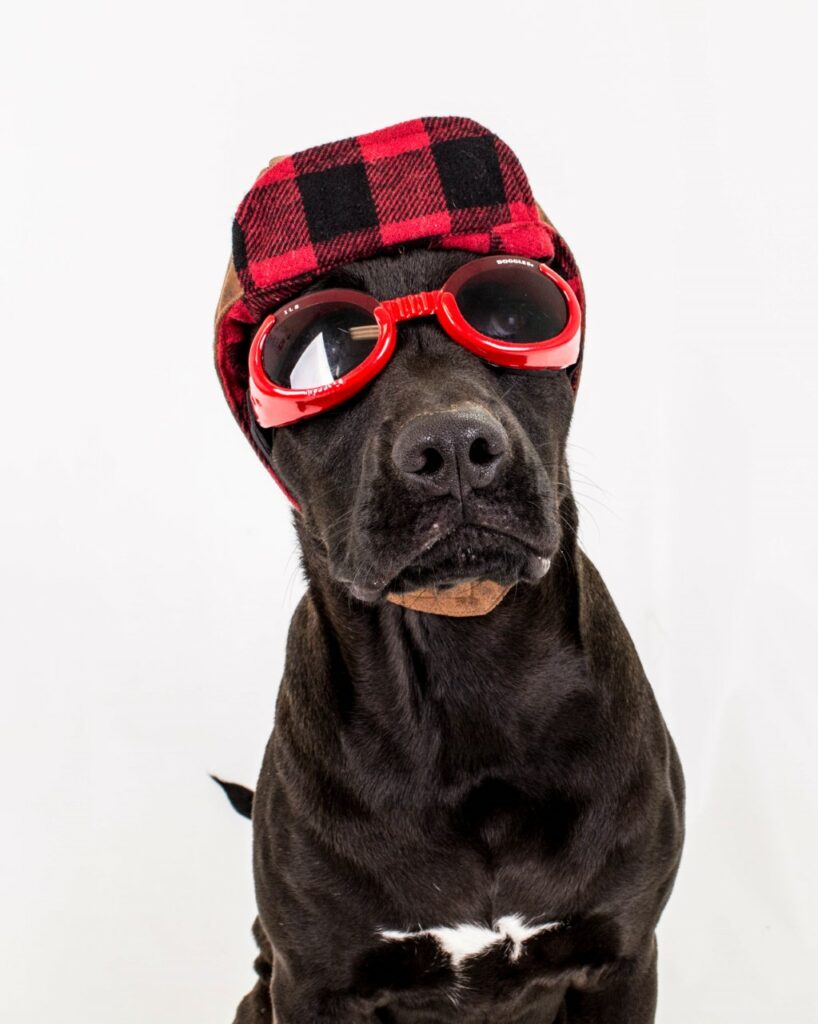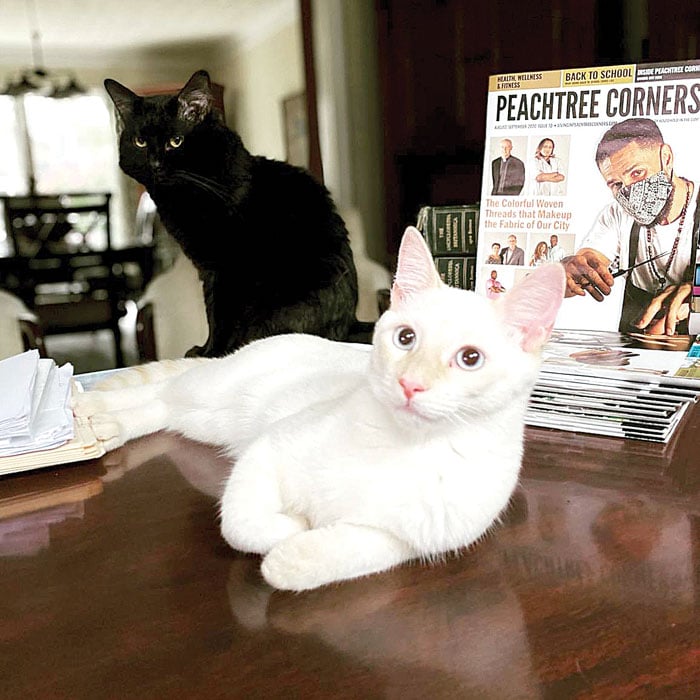 It has been a trying year, to say the least. Unprecedented circumstances have forced us to stay inside and stay apart to stay safe. Many of us have relied on the love of our pets when there hasn't been much else that feels stable right now.
Through these challenging times, our pets understand us. They can sense when we're feeling down and they can even mend a broken heart.
Mister Rogers taught us that in times of turmoil, we should look for the helpers.
The helpers at PetSuites
PetSuites offers dog and kitty boarding, training and daycare. General Manager Jo Lynn McGhee, proud pet-mom of a Basset Hound and a Pug-mix, couldn't help but gush over her loving staff. She maintained that in these trying times, "pets are essential."
PetSuites is here for the community to take care of "the babies," as McGhee calls them, when we can't. The business was named essential by the county and kept open during the quarantine for front line workers and other essential business owners to drop off their pets whenever they needed.
It's comforting to know that while nurses and doctors are working so hard for us, PetSuites is working hard to see that their babies feel right at home. "The team cares about the love of pets and proper care," McGhee said. "They have the TV on Animal Planet during the day and will even take shifts going to sit with a baby just to be with them."
She looked back at confusion earlier in the year and remembered taking in pets for the long term when a resident's house burnt down, or when people had fallen ill from the pandemic and had to bring their babies in until they got better.
McGhee recalled one family that brought in an older dog when they could no longer care for him; one of her team members ended up adopting the dog and taking him home.
But the most heartwarming story of all occurred when McGhee's mother fell ill during the time of COVID. Her mother was diagnosed with multiple myeloma, a cancer of the plasma cells. McGhee was saddled with the unfortunate task of rehoming her mother's three dogs.
Eventually, the doctors were able to stop the disease from spreading, McGhee said, and "in the end, we were able to get her babies back to her, which was really special to me. She is doing so much better now."
The positive power of pets
Peachtree Corners resident Susan Highsmith had a similar situation with her mother. For Highsmith, and most people would agree, COVID-19 has been a topsy-turvy experience.
She first realized the power of pets when her mother was living in an assisted living home. Highsmith wanted to do something special for her mother that included the family's dogs that her mother is so fond of — her two Schnauzers and her daughter's Whippet.
So she organized the "Pets and Peeps Parade" for residents of a local assisted living home. She brought together residents' families, as well as the community at large, to give the elder residents a bit of cheer.
Some residents were brought outside and socially distanced while others watched from inside through the windows. The families paraded by with their pets in costumes. There was music, balloons, decorations and signs of love. The Sandy Springs Fire Department also joined in to show their support.
Highsmith chuckled, remembering how one woman didn't have a pet, so she dressed up a stuffed animal dog and gave the crowd a good laugh!
After the assisted living home went into full lockdown, her mother's health worsened. She lost more than 30 pounds and was sleeping for 22 hours a day; ultimately, she was diagnosed with orthostatic hypotension, a condition in which a person's blood pressure drops when they stand up or sit down.
Highsmith made the decision to bring her mother home so she could be with her family, including the two Schnauzers. She got a bed through a hospice service and set up a bedroom in what was once her dining room. She really thought her mother was nearing the end.
But then something miraculous happened — her mother started to get better almost immediately. "She loves my two dogs; they sit by her bed constantly and they give her hope," Highsmith said. "When we brought her home, we thought she was dying, and now she is coming back to life."
Her mother is sleeping less, gaining weight and is expected to make a full recovery. The dogs not only helped her mother, but they helped Highsmith and her family through those sad days when they didn't think her mother was going to pull through.
Pets — and people — have the power to help
McGhee pointed out that pets offer healing in many ways. Besides offering love, they keep us on a routine even when everything is falling apart around us. They get us up and out of the house even when we don't want to go.
"They don't have a bad day," she said. "They play and do something funny that can always get a laugh out of us no matter how bad our day has been."
During the current pandemic, Highsmith and McGhee have seen that the power of pets can get us through. But more importantly, both of them made decisions to be helpers and reach out to fellow community members in need. They've shown us that we can look for the helpers, like Mister Rogers taught us, or we can choose to be the helpers.
Pets & Their People: Giveaway results

Pets. They are the members of the family that love the deepest, smile the brightest and enjoy life to the fullest. One positive side effect to the call the stay close to home has been spending more time with our furry loved ones, or those with tails, scales and other fun features.
So now seems as good a time as any to celebrate the pets of Peachtree Corners. We had an open call for our Pets & Their People giveaway, in which local people sent in photos with their pets having family time and adventures. We've included a select number of the submitted photos on our pages. Three submissions were chosen at random to receive prizes.
The Pets & Their People giveaway was a great success, and we heartily thank everyone who sent in photos. We especially want to thank our wonderful sponsors, Pet Suites of America Norcross, and The Ark Pet Spa & Hotel Doraville who provided gift cards. Peachtree Corners Magazine supplied Visa gift cards.
To see the full submission gallery, visit livinginpeachtreecorners.com/petsandtheirpeoplegiveaway2020/
Winners of our Giveaway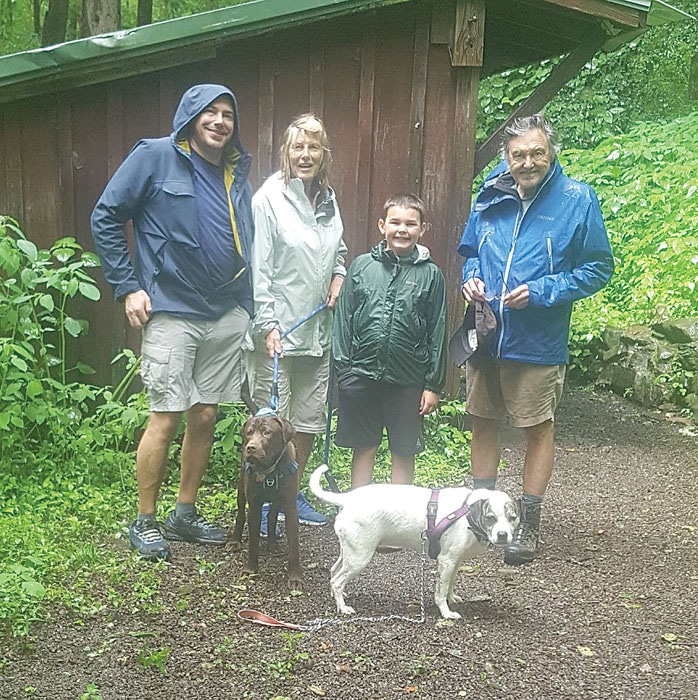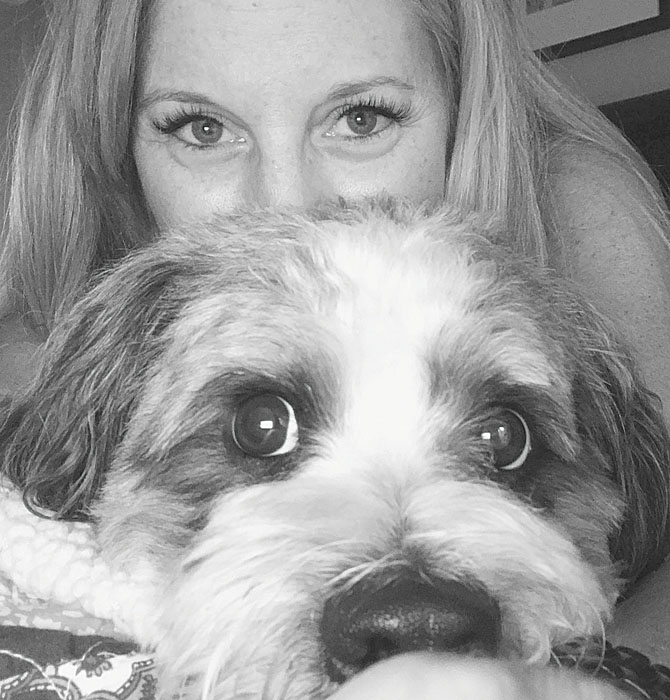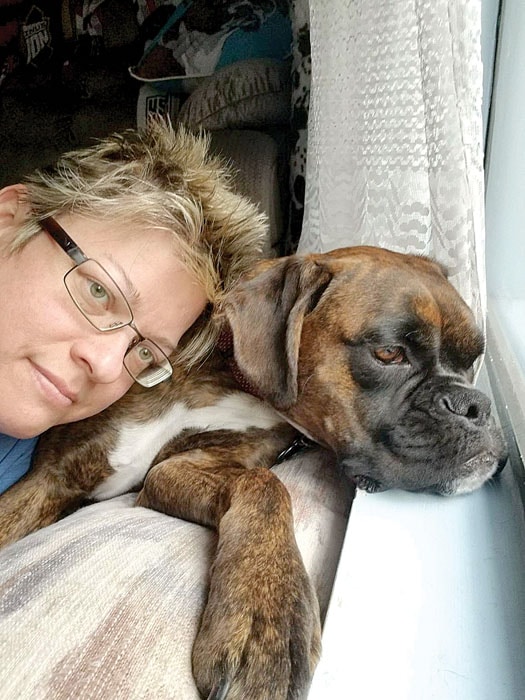 This year's Giveaway Sponsors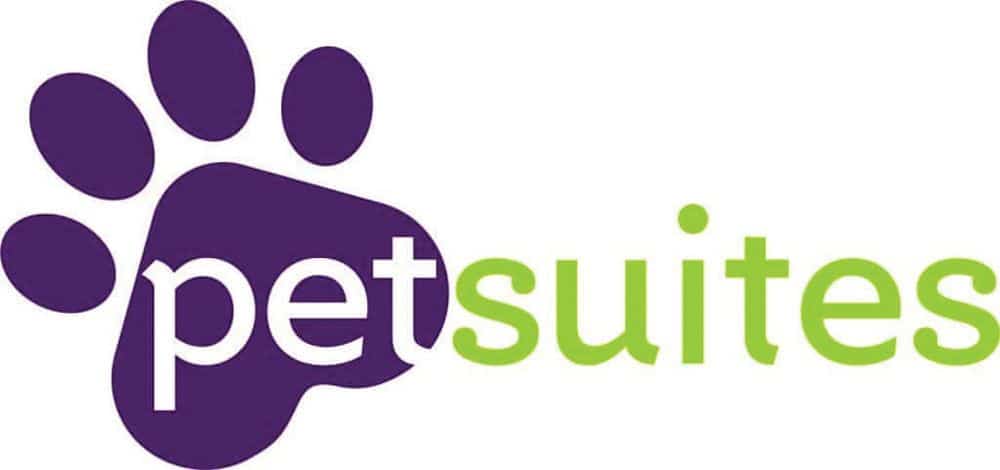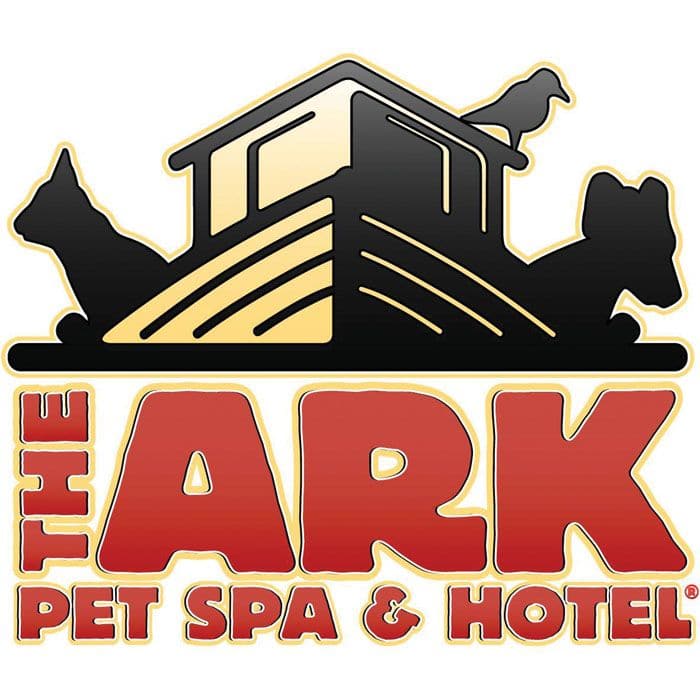 LifeLine Animal Project Offering "Shelterless" Fee-Waived Foster Adoptions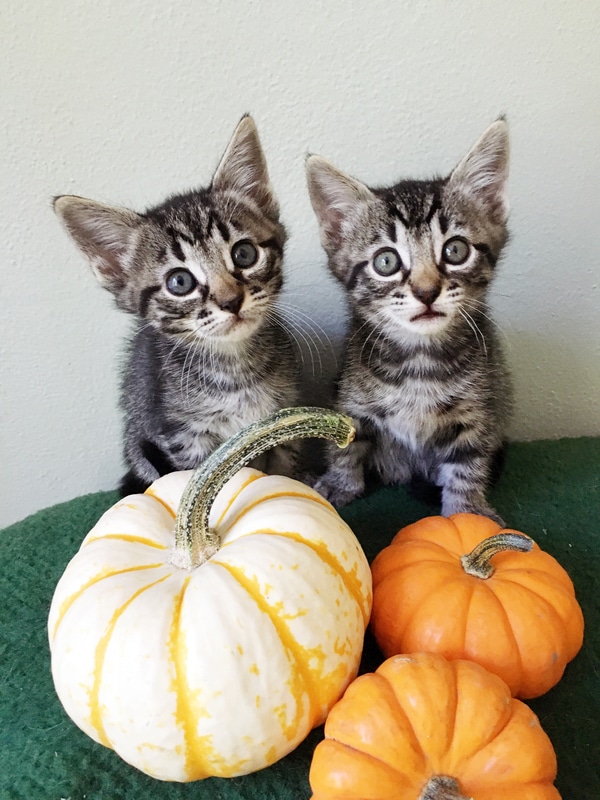 Looking for a new best friend, but hesitant about coming into public spaces like animal shelters due to COVID-19?  Then take advantage of LifeLine Animal Project's Fee-Waived Foster Adoption promotion now through October 11!  Any dog or cat currently living in a foster home is eligible for a fee-waived adoption, including foster pets from the LifeLine Community Animal Center, DeKalb County Animal Services and Fulton County Animal Services shelters. The adoption includes the animal's spay/neuter, vaccinations and microchip, a $350 value, for no additional cost, and you never have to set foot into the shelter. Applicants will be screened to ensure pets go to loving homes.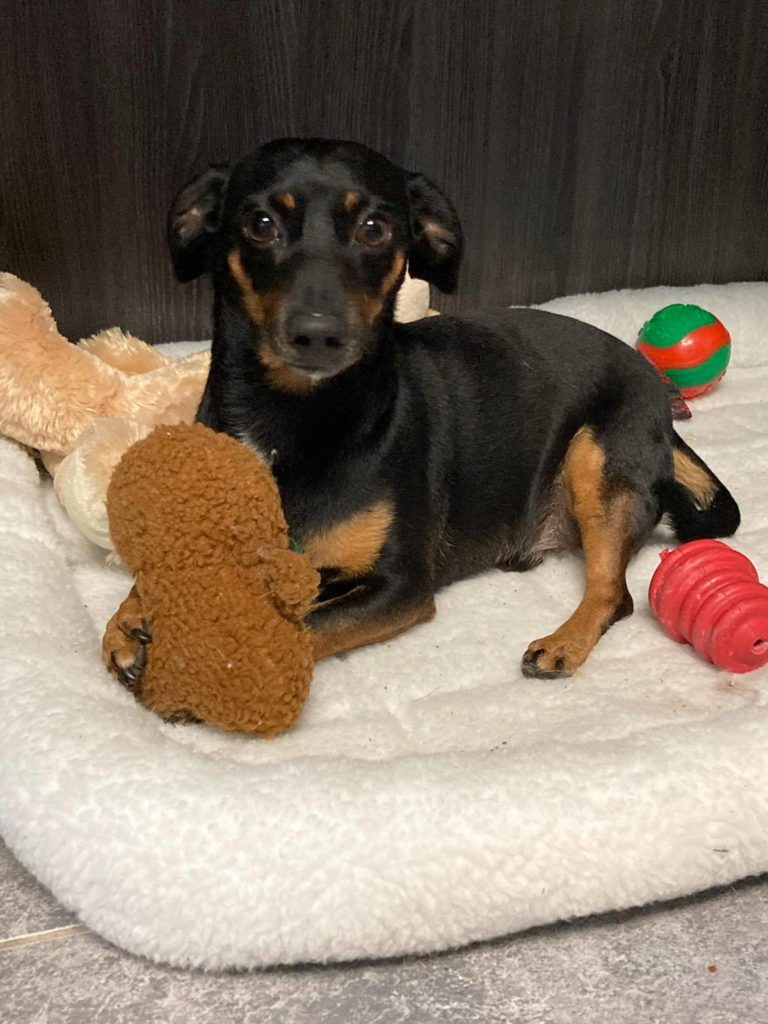 Shelterless adoptions are easy. First, potential adopters may view available foster pets by visiting LifeLineAnimal.org/adopt-a-foster and selecting a shelter.  Next, they can meet a pet or learn more about them by clicking the 'Adopt me!' button which will put them in touch with the pet's foster parent. Foster parents can provide a wealth of information about the dog or cat and help potential adopters assess whether the pet is a good choice for their lifestyle. Finally, after meeting the pet, if the potential adopter would like to adopt them, they'll fill out an online application that will be reviewed by a LifeLine adoption counselor.  Once approved, they'll sign an online adoption contract and pick up their dog from the foster parent.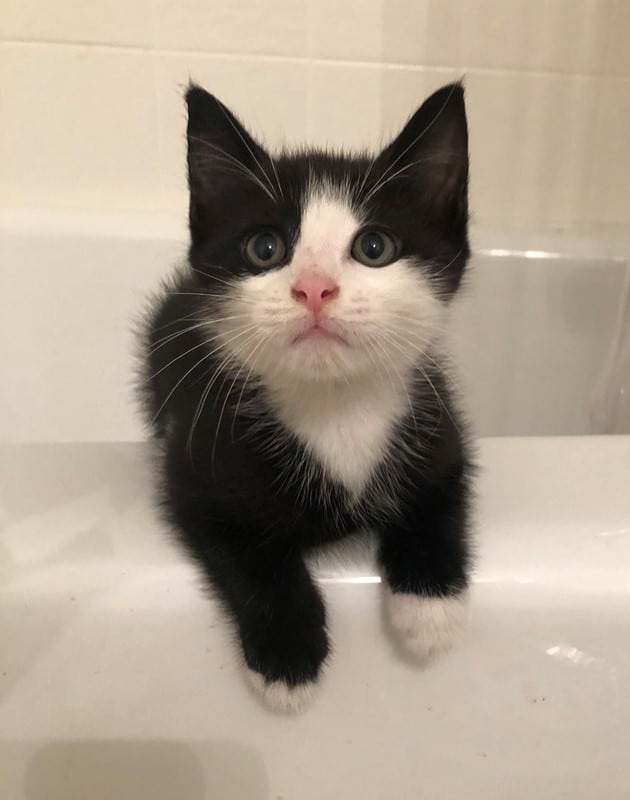 Over 800 wonderful foster pets in all shapes and sizes are available for adoption and cannot wait to meet you!