First Up December/January 20-21 Calendar
4989 Peachtree Parkway, Peachtree Corners
678-969-3385 | peachtreecornersba.com
PCBA Business After Hours
December 10, 5:30-7:30 p.m. Anderby Brewing
Join PCBA for their year-end celebration! They are excited to have an evening of business networking, great craft beers, craft sodas and great food while practicing social distancing. Enjoy the opportunity to meet everyone using speed networking, social distancing style.
The organization will be awarding a check to Good Samaritan Health Center of Gwinnett for their COVID-19 testing program and supporting critical health needs. Registration required at peachtreecornersba.com; space is limited. Cost of event ranges from $20-$30 per person, depending on member status and time of registration.
107 Technology Parkway, Peachtree Corners
404-797-1221 | atlantatechpark.com
Southwest Gwinnett WordPress Meetup
Tuesdays, December 15 and January 19, 7-9 p.m.
Whether you're just learning or developing with WordPress, it's very useful to have a local environment where you can experiment, ask questions, learn new skills and get recommendations on all things WordPress. The Southwest Gwinnett WordPress group is just the place. Each month addresses a new topic and meets at Atlanta Tech Park.
The Forum on Peachtree Parkway
Parade of Lights at The Forum
WEDNESDAY, DECEMBER 16, 2020 AT 5:30 PM EST
From the sidewalks of The Forum on December 16 the Chabad of Gwinnett rolls through the center with the lit Menorah for the 7th night of Chanukah.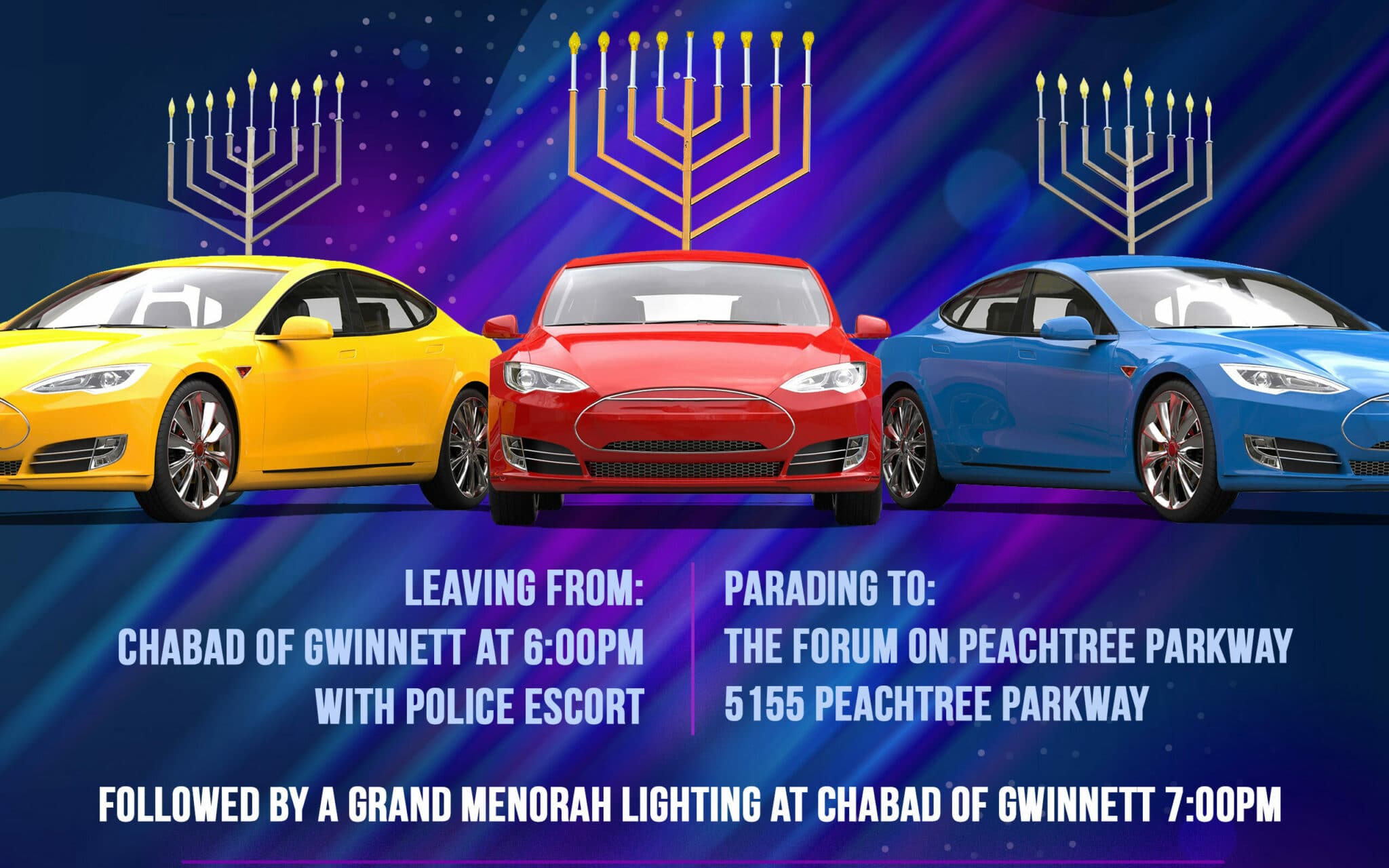 The 10-car convoy will begin at Chabad of Gwinnett, circle through The Forum and end again at Chabad of Gwinnett for the grand Menorah lighting.
The Adama Kosher food truck will also be present at Chabad of Gwinnett as part of their celebration from 4:30 – 7:30PM, at the Forum from 6:00-7:00PM. For more info, visit chabadofgwinnett.org
Important Dates
Mark Your Calendar!
Hanukkah– December 10-18
Christmas Eve– December 24
Christmas– December 25
Kwanzaa– December 26-January 1
New Year's Eve– December 31
New Year's Day– January 1
Martin Luther King, Jr. Day—January 18
Town Green Calendar
5140 Town Center Boulevard
Peachtree Corners 30092
peachtreecornersga.gov
Important Note: All City events are subject to postponement or cancellation due to current health and safety concerns, as well as other mitigating factors. Please check the city website and calendar for updates.
Sports on the Screen
Saturday, December 12, 3 p.m.
Come tailgate and watch the Army vs. Navy college football game on the Town Green. Sports fans are encouraged to bring their own coolers or purchase food and drinks from one of the many restaurants in the Town Center.
Please note: It is strongly recommended that all attendees wear face masks. Additionally, the CDC's recommended 6-foot social distancing is required.
CornholeATL Winter League
Registration is open through December 28.
Winter League plays Wednesdays, January 6 through February 24, 2021.
Georgia's largest and fastest growing cornhole league is into its tenth year. It offers four different divisions of play to accommodate all levels. For more information or to register, visit cornholeatl.com.
Holiday Schedule
December 24 and 25, Christmas Eve and Christmas Day — City Hall closed
December 31 and January 1, New Year's Eve and New Year's Day — City Hall closed
January 18, Martin Luther King Jr. Day — City Hall closed
Peachtree Corners Library Branch- Calendar Highlights
5570 Spalding Drive, Peachtree Corners 30092
770-978-5154 | gwinnettpl.org
Healthy Winter Slow Cooking- Class
December 16, 9-10 a.m., virtual
Learn how to make two easy dinners with a slow cooker and find out how to maximize flavors foods with foods that are in season. The video will teach you the magic of using slow cookers. First, they'll talk about seasonal foods and why you should buy these foods from your local farmers. Then they'll teach how to make two healthy slow cooker recipes using these foods. This program will be posted to the GCPL Youtube page at the time of the event.
Homestead How-To: Handmade Gifts and Holiday Decorations
December 16, 5:30-5:40 p.m., virtual
Think you don't have enough space to homestead? Join online and learn to make the most of your resources! This program will be available on GCPL's YouTube channel.
Virtual Writers' Group
December 17, 6-7 p.m.
This is the time to share your next fantasy, memoir, article, etc. Come and share writing, offer critique, talk about writing skills and discuss current writing news. Sign up at the library website.
GCPL's Annual Yule Ball!
December 19, 11 a.m-11 p.m., virtual; registration opens December 1.
This event, for Harry Potter fans, is a wintery and wizardly themed event of well-mannered frivolity presented by Youth Services. A new activity will be posted each hour, starting at 11 a.m. You can learn how to make snacks found in Diagon Alley, participate in wizarding games and activities, and win prizes in the cosplay contest.
The majority of the Yule Ball content will be available through Google Classroom. Register at the library website. Other videos will be made available on Facebook, Instagram and YouTube.
The first 50 people to register will get a free take and make craft bag. You must enter by December 15 to be eligible for prizes.
Wesleyan School Admissions Events
Campus tour, Parent Preview Day, and Family Open House information available at wesleyanschool.org/admissions.
Surrounding Area Holiday Events
A Sugarloaf Ballet Christmas
December 11, 7:30 p.m. and December 12, 2 p.m.
Infinite Energy Center, 6400 Sugarloaf Parkway, Duluth 30097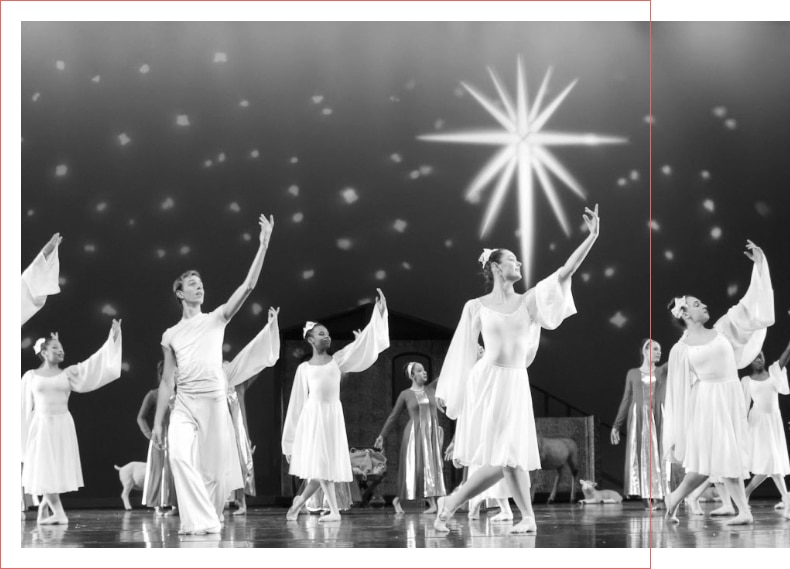 Join the Sugarloaf Youth Ballet at their annual Christmas celebration at the Infinite Energy Center. The Sugarloaf Ballet Christmas begins with a baroque ensemble playing classical Christmas tunes and is followed by the Sugarloaf Youth Ballet's presentation of The Nativity Ballet. Free performance, but seating is limited so register at sugarloafballet.org.
Cookies & Cocoa with Santa
December 12, 10 a.m.-12 p.m.
Duluth Festival Center, 3142 Hill Street, Duluth 30096
The City of Duluth is proud to present Cookies & Cocoa with Santa. This event is designed to give our little ones a chance to tell Santa their wishes for Christmas. Arts and crafts are available for the kids (while supplies last), and children can bring letters to Santa to take back to the North Pole.
The Nutcracker with Live Orchestra
December 18-20. Matinees at 2 p.m.; night show at 7:30 p.m.
Infinite Energy Center, 6400 Sugarloaf Parkway, Duluth 30097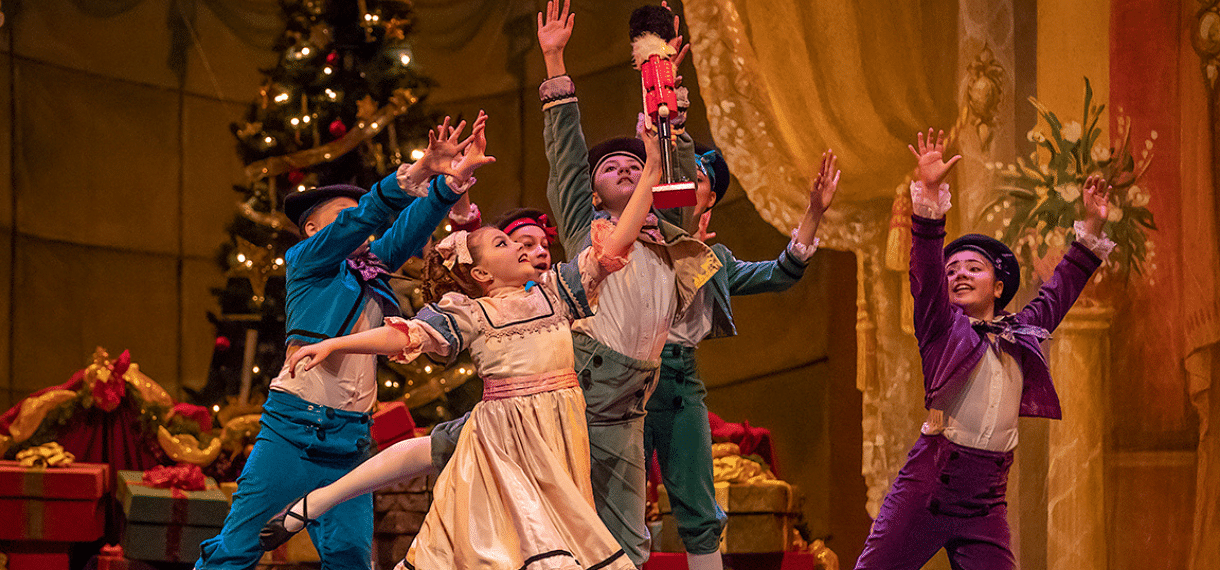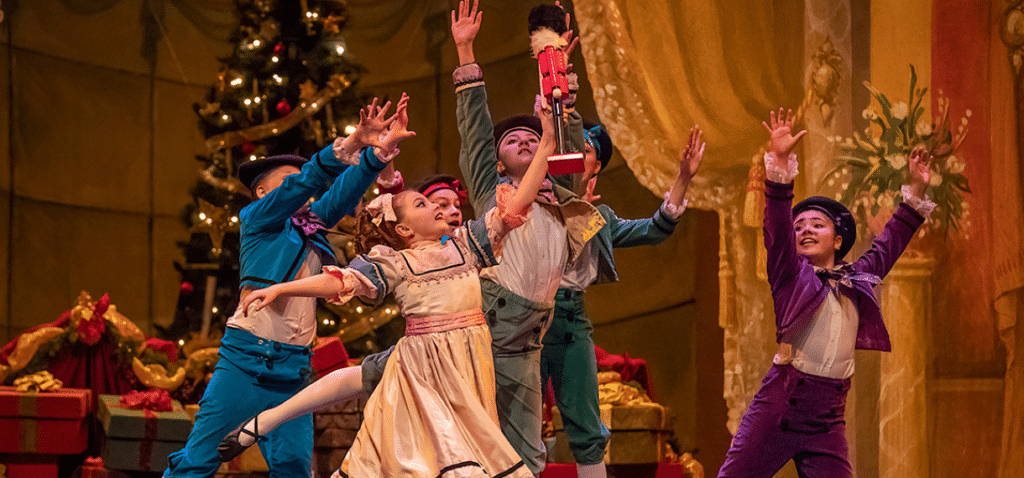 Presented by the Gwinnett Ballet and Gwinnett Ballet Theatre Orchestra, this holiday favorite is a traditionally told story ballet complete with beautiful dancing, colorful sets and costumes. Gwinnett Ballet Theatre's cast of over 100 professional and student dancers captivate audiences. Both live event and virtual ticket options are available. Ticket prices range from $37 to 69.50.
Socially Distant New Year's Eve with Brotherhood
December 31, 8 p.m.
Eddie Owens Presents at Red Clay Music Foundry,
3116 Main Street, Duluth 30096
Brotherhood is a Doobie Brothers tribute band made up of eight veteran musicians, including three guitarists, two drummers, a keyboardist, a percussionist and a female vocalist. Brotherhood not only replicates the musicianship, but also those sweet vocal harmonies that shaped the Doobies' incredible sound. These experienced musicians are true fans who have come together to honor 50 years of the Doobie Brothers' iconic music.
Some socially distanced seating is offered at $35 cover. There is also live streaming live available at YouTube.com/EOPLive. The livestream is free, but there will be some passing the hat to help support the musicians! To tip them, visit Paypal/EOPresents.

Buford-Sugar Hill Public Library to Hold FAQ Session for First Time Entrepreneurs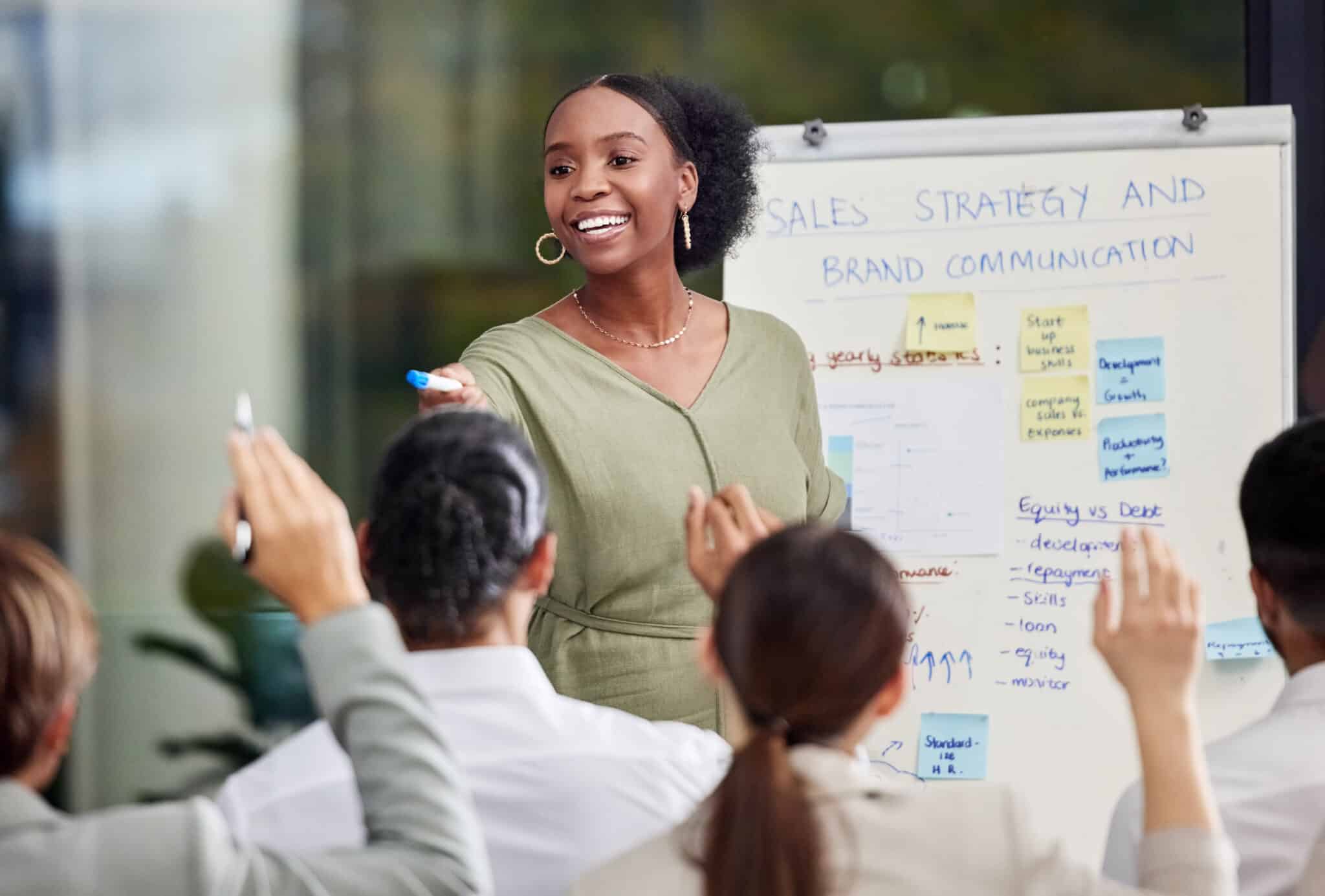 Are you thinking about starting a small business and want to know what to expect? Visit the Buford-Sugar Hill Public Library on Saturday, November 4, from 2 p.m. to 3 p.m. to hear from a panel of entrepreneurs sharing their experiences and answering questions from the audience.
Local small business owners who graduated from the library's New Start Entrepreneurship Incubator will provide insight into the early stages of starting and running a small business.
With experience in catering, residential and commercial cleaning, food truck services and online martial arts instruction, our panelists represent a variety of business backgrounds—all with unique challenges and opportunities.
All events are free and open to the public. For questions or comments, contact Duffie Dixon, Director of Marketing and Communications for Gwinnett County Public Library at ddixon@gwinnettpl.org.
Click here to explore more public library events happening in November.

Local Indie Author Day is Coming Back to Gwinnett County Public Library Branches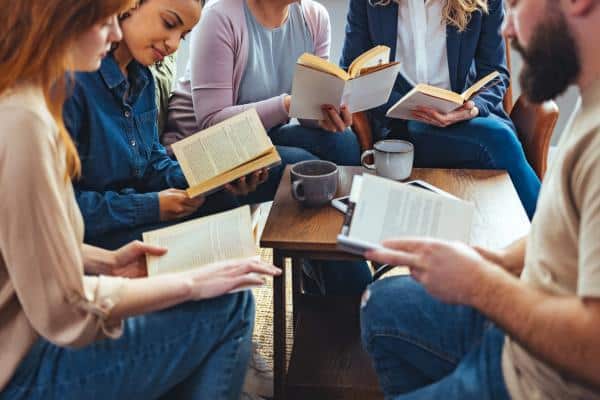 Gwinnett County Public Library looks forward to celebrating Local Indie Author Day on Saturday, November 4, 2023.
The library invites independent local authors to showcase their works with author talks, readings, book sales and signings each year. This event aims to unite libraries, indie authors and readers throughout our community.
Multiple library branches are hosting author talks or author panels. Participating branches include:
Buford-Sugar Hill,
Centerville,
Dacula,
Duluth,
Five Forks,
Grayson,
Norcross and
Suwanee.
Local Indie Author Day will begin at the Duluth Library branch at 2:30 p.m. and features authors Stella Beaver, Chere' Coen, Tamara Anderson and Cassandra Kempe-Ho.
The Norcross Library branch will host its showcase at 3:30 p.m. with authors Linda Sands and M.W. McKinley.
Check the library's event calendar for author information and times. All events are free and open to the public. For questions or comments, contact Duffie Dixon, Director of Marketing and Communications for Gwinnett County Public Library at ddixon@gwinnettpl.org.
Click here to explore more public library events happening in November.

Your Guide to Fall Fun 2023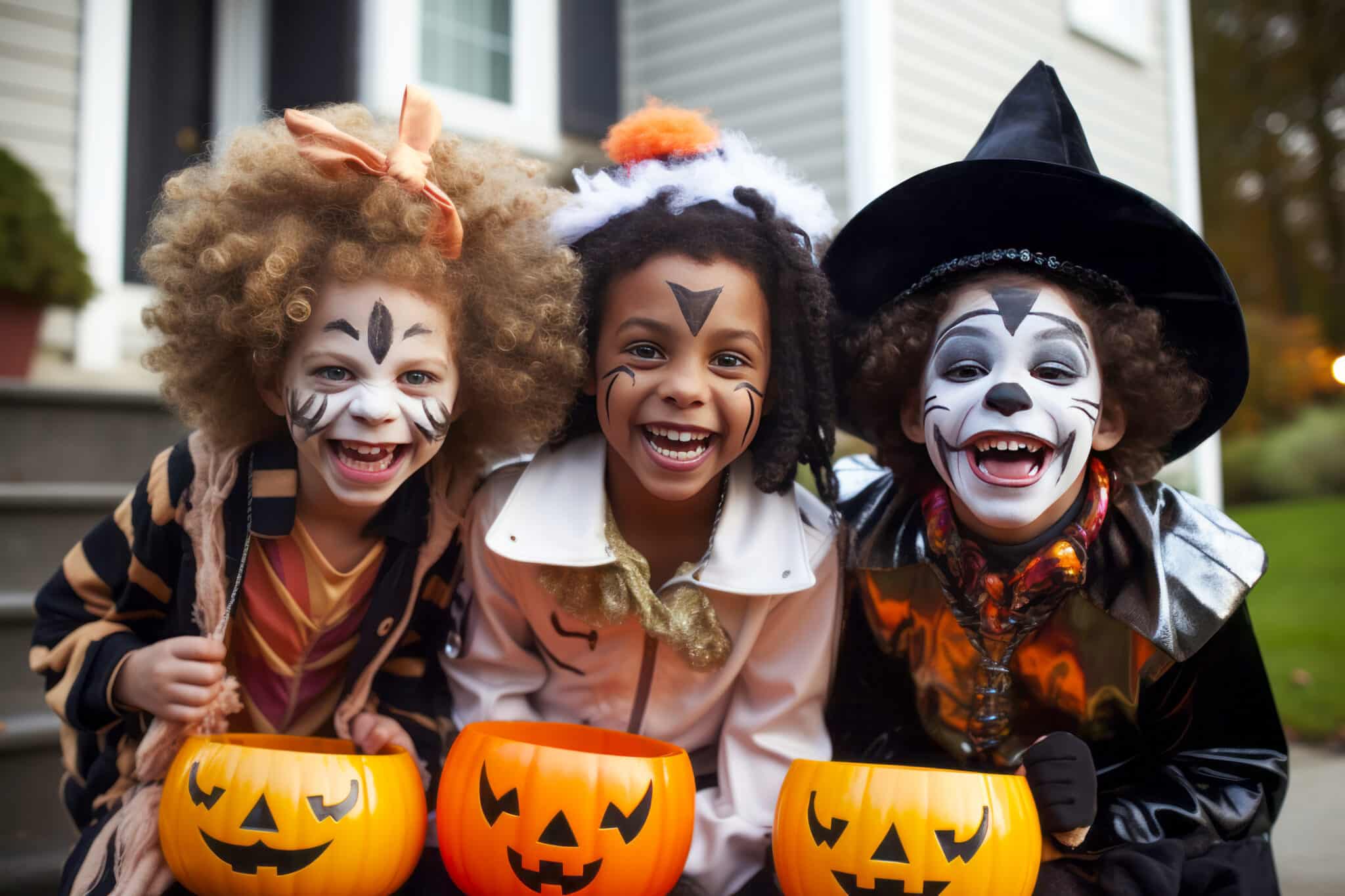 From Southern ghostly tours and bewitching displays to Dia de los Muertos and the Blessing of Animals.
After a hot summer, the cool, crisp autumn air is finally setting in and you know what that means. It's time to make the most of what the season has to offer. 
Whether you are on the hunt for the perfect pumpkin or looking for a spark to your spooky season, there is plenty to see and do this fall. Here is a list of some of the top events happening in and around Peachtree Corners during October and November.
Pumpkin patches, corn mazes, apple orchards and celebrations
Mt. Carmel United Methodist Church in Peachtree Corners will have its annual Pumpkin Patch beginning October 8 through October 31, every day from 10 a.m. to 7 p.m. Pumpkin Patch Story Time will be held every Saturday morning at 10 a.m. For more information, visit the church website, Mtcarmel-umc.org.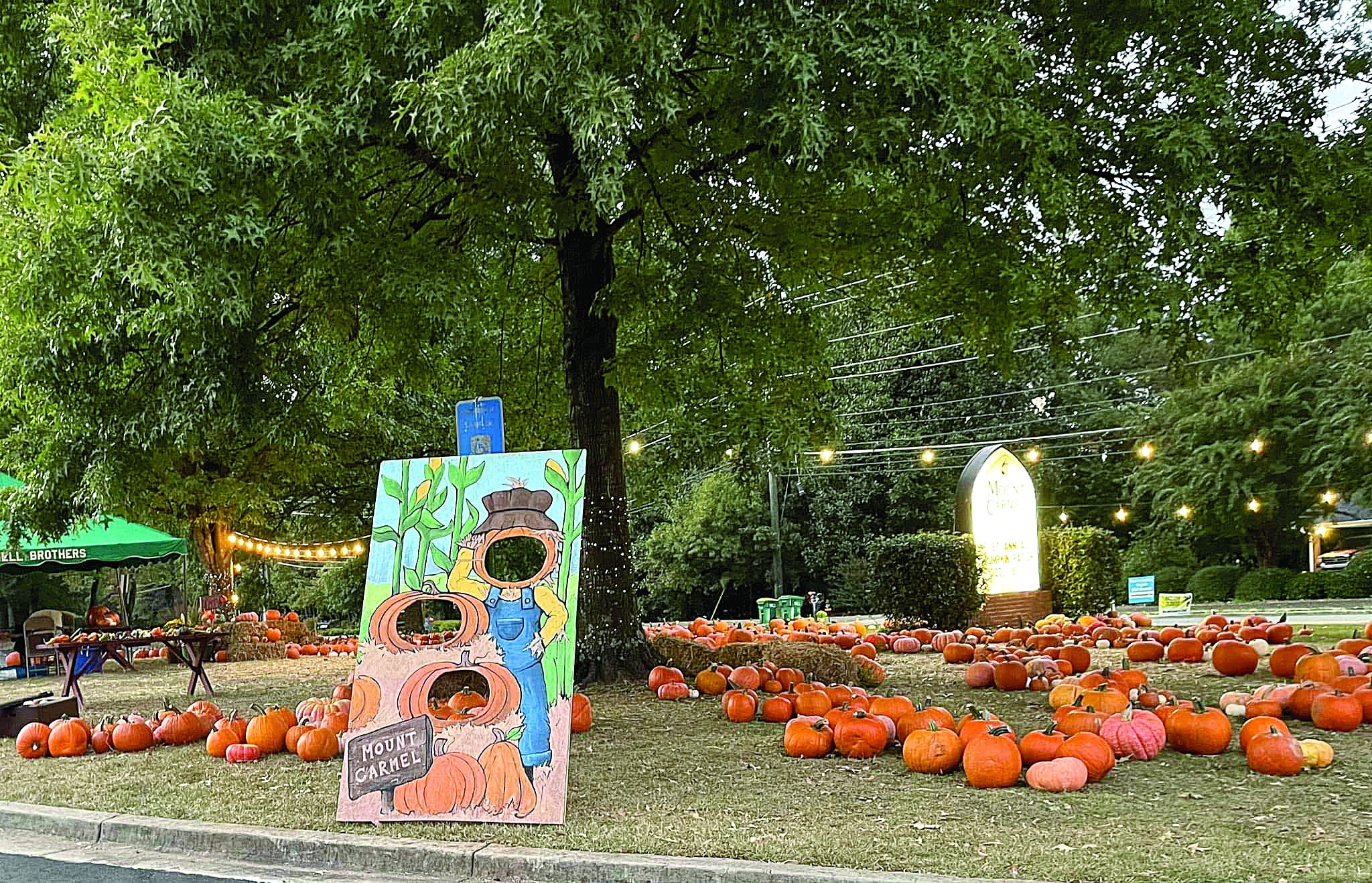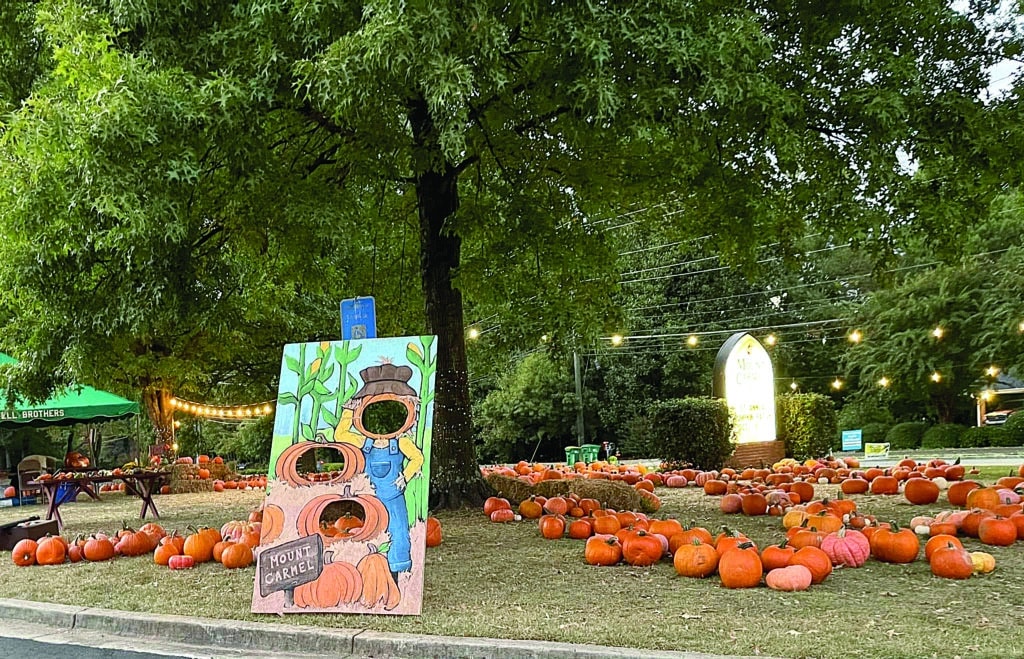 It's back! Founded in 2008, the Buford Corn Maze is located on a 32-acre family farm dating back to the early 1800s. Over the past decade, the Corn Maze has expanded to include a whole lot of old-fashioned fun for families with the special Kids CORNer area, a Haunted Forest, a pumpkin patch and more. The last day to visit Buford Corn Maze is November 12.
Take a day trip up to Uncle Shuck's Corn Maze and Pumpkin Patch in Dawsonville, Georgia. This 15-acre corn maze and pumpkin patch is home to tons of farm fun, delicious food and unforgettable family memories. Explore the farm grounds, including pick-your-own pumpkins, jumping pillow, tire mountain, kids' maze and gem mining.
Open daily until Sunday, November 5, Jaemor Farms' annual Harvest Celebration offers a complete fall farm experience, including hayrides, farm slides, a petting zoo, farm skeeball, a pumpkin train, duck races, tricycle races, apple cannons and concessions. This 500-acre family-owned and operated farm is located at 5340 Cornelia Hwy in Alto, Georgia.
Going apple picking in Georgia is a fall tradition you can't miss! B.J. Reece Apple House and Orchards is a family-owned and operated orchard in Ellijay, Georgia. Tucked in the North Georgia Mountains, B.J. Reece is home to U-pick orchards, a country bakery, petting farm, pony rides and much more.
Christ the King Lutheran Church is holding a very special Blessing of the Animals celebration on October 22, at 12:30 p.m. in the outdoor patio area of the church located at 5575 Peachtree Pkwy. in Peachtree Corners. Christ the King's congregation has grown from a fledgling mission into a well-established parish where worship, outreach, fellowship, evangelism and discipleship form and shape lives.
Fall festivals
Get ready to celebrate Dia de los Muertos in style at Thrasher Park on Saturday, November 4 from 5 p.m. to 9 p.m.! Enjoy a night of remembrance, dance and live authentic entertainment, followed by a parade around the park. Immerse yourself in the rich cultural experience with delicious, authentic Mexican food and beverages. It's the perfect opportunity to celebrate your loved ones while enjoying a night out with the community.
Stone Mountain Park's Pumpkin Festival, Play by Day, Glow by Night, is returning this fall. Guests are welcome to celebrate the autumn season during the park's Pumpkin Festival, a family tradition featuring a variety of glowing experiences. For more information about Stone Mountain Park and hours of operation, call 1-800-401-2407 or visit stonemountainpark.com.
On November 4, from 12 p.m. to 4 p.m., the City of Lawrenceville will host its annual Harvest Festival at the Lawrenceville Lawn. This family-friendly event features a wide range of activities and entertainment, sure to delight visitors of all ages. Take a stroll through the marketplace, where you can shop for locally made crafts, goods and other artisanal products. Enjoy live music from some of the area's top performers and indulge in a delicious array of fall-themed food and beverages.
It's time to pop that champagne! Chateau Elan's Vineyard Fest is officially set to return for its 26th year with more unique experiences, activities and live entertainment than ever before. Sit back, relax and indulge in internationally inspired wine and food on Sunday, November 12.
Halloween events, trick-or-treating and ghost tours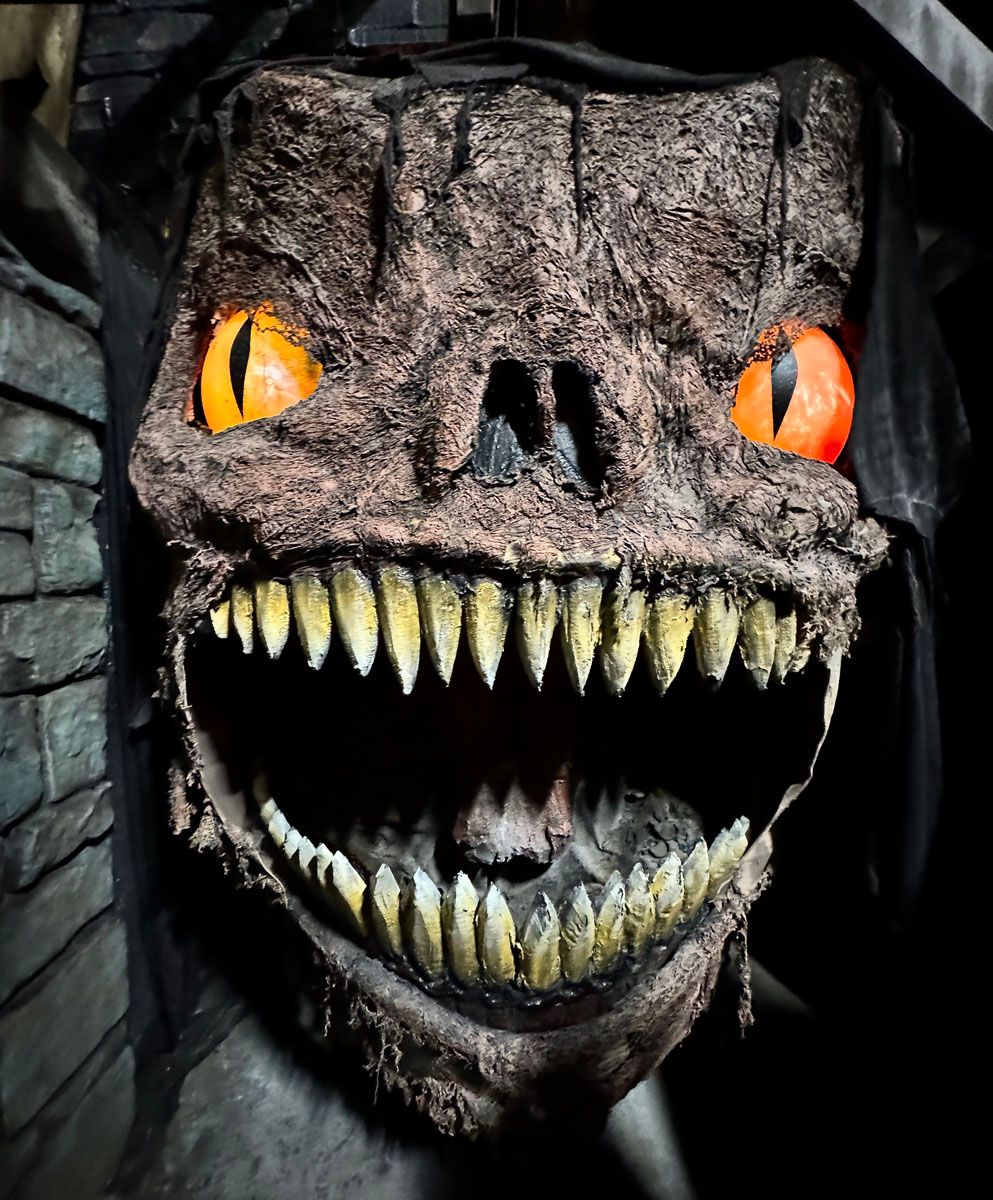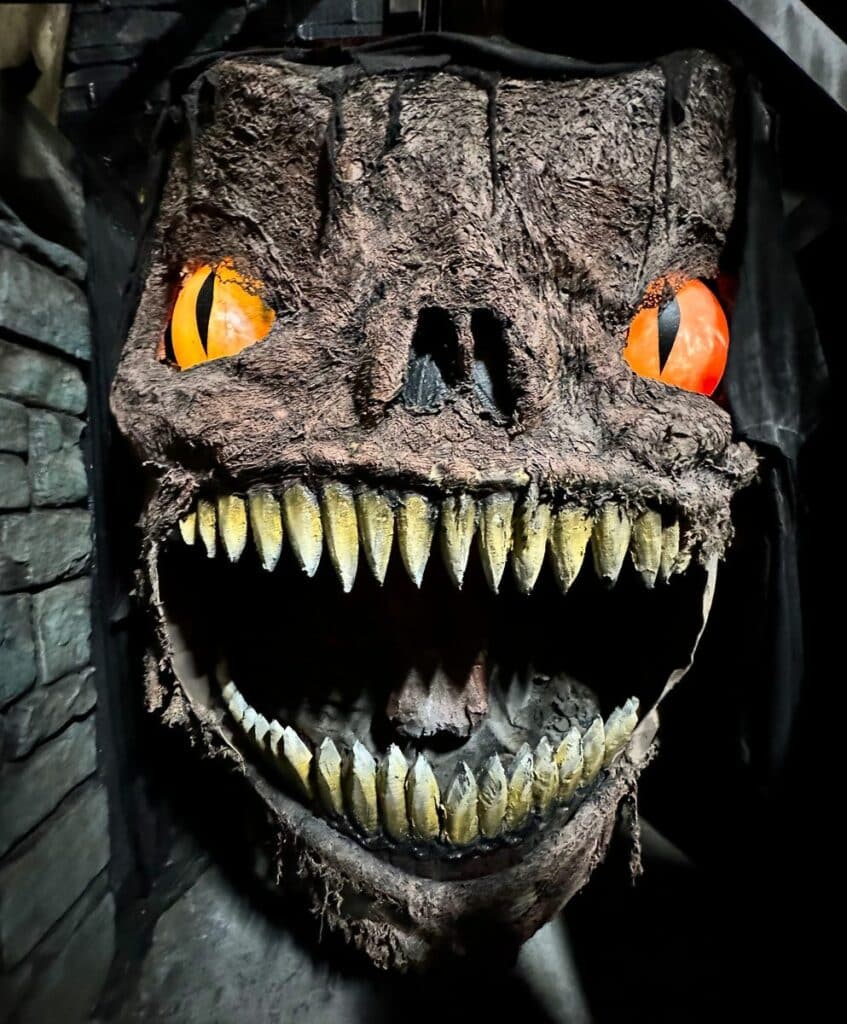 Visit Netherworld Haunted House this fall to experience two brand new haunts, Primordial and Cryptic Charos, during the 27th season of screams. In addition to the haunts, there are tasty treats, photo ops, five escape rooms, the Museum of Monsters, roaming creatures who are (usually) more than happy to snap a selfie with you and more! Tickets are sold at escapethenetherworld.com.
Celebrating Halloween with your furry friend? Mark the special occasion with a memorable photo shoot at Brook Run Park in Dunwoody on Sunday, October 15, from 3:30 p.m. to 5 p.m. Fifteen-minute photo slots cost $20 and all proceeds go to benefit The Brook Run Dog Park Association.
Registration is now open for Suwanee Wine Festival's Spooky Spirits 5K on Saturday, October 14 at 11 a.m. For the third year in a row, the Spooky Spirit 5K offers a cocktails and costumes twist on the traditional 5K race. This timed Peachtree Road Race-qualifying event is fit for anyone, whether you are a competitive runner trying to beat your personal record or you're just looking to sip and stroll with your closest cocktail-loving friends. Prizes will be awarded after the race for the most spirited costumes, so come dressed in your most festive running gear!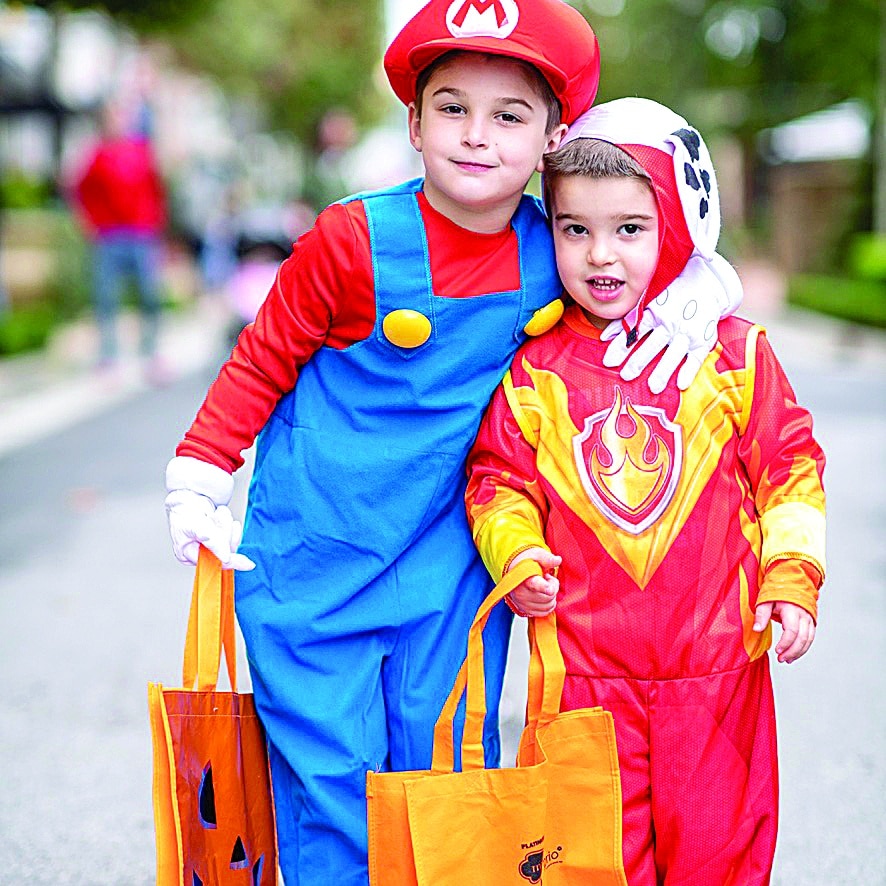 Start your Halloween early at Railyard Halloween in Loganville, Georgia on Saturday, October 21, starting at 4 p.m. The evening begins with Trick-or-Treating followed by live music, a scavenger hunt, a bounce house, a costume contest and a movie on the lawn. Adults can skip the tricks and check out the Small Business Vendor Market.
Ghosts, goblins and goodies, oh my! Kick off Halloween early and collect all the treats from participating retailers and restaurants. The Forum will host Trick-or-Treating on Sunday, October 29, from 11 a.m. to 1 p.m. Plus, enjoy face painting, balloon art, costume characters and more family-friendly fun.
The Forum will also be ringing in the holidays during its annual Tree Lighting event on Saturday, November 18, from 5 p.m. to 7 p.m. Celebrate the arrival of jolly Old Saint Nick while the whole family enjoys festive entertainment, family-friendly activities and more.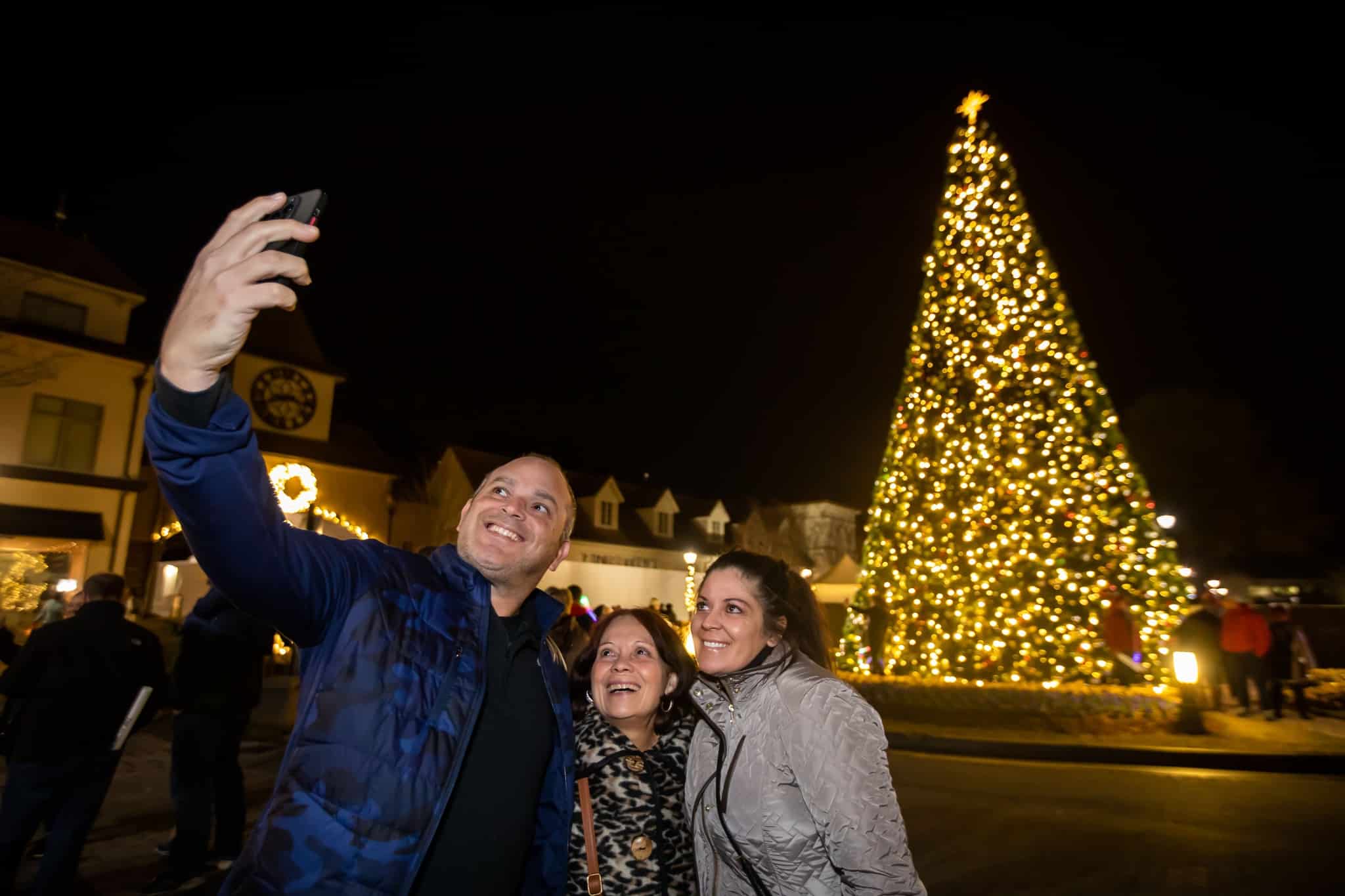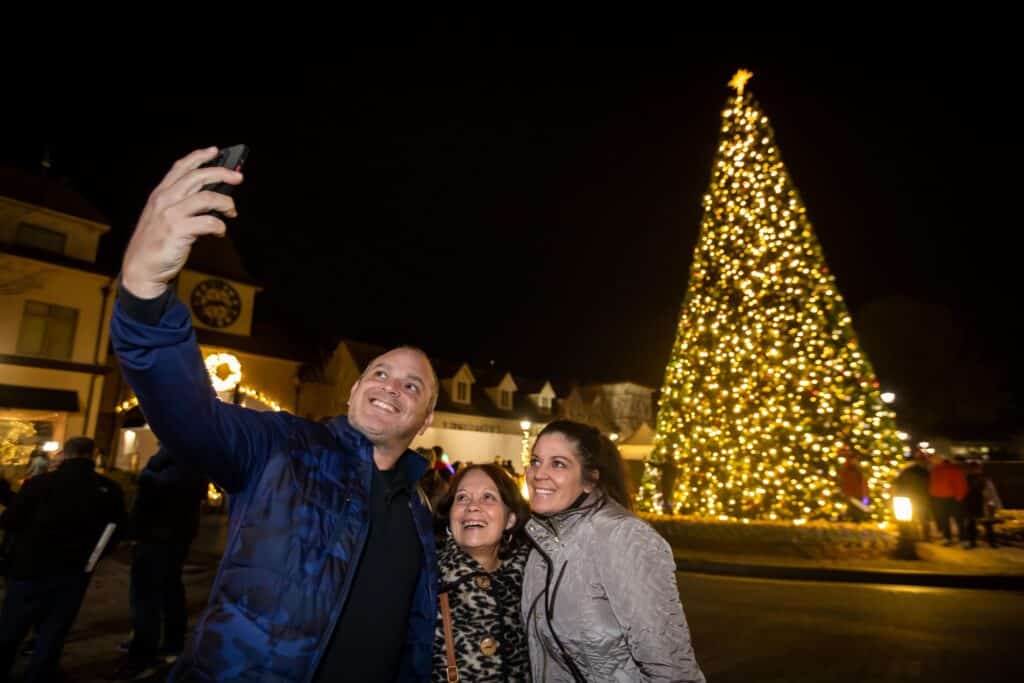 Stop by Unity Atlanta Church for even more trick-or-treating with a special Trunk-or-Treat event on Sunday, October 29, starting at 1 p.m. Trunk-or-treating is a community-focused alternative to traditional trick-or-treating. Adults decorate their cars with Halloween themes and gather in a parking lot. Kids then collect candy from car to car while adults mingle and enjoy the festive atmosphere.
Lionheart Theatre presents Bewitching, a captivating collection of Halloween and horror-themed short films! Running from Friday, October 6 through Sunday, October 15 at the Lionheart Theatre, the shows are scheduled for Fridays and Saturdays at 7:30 p.m. and Sundays at 2 p.m. Don't miss out on opening weekend where downtown restaurants are serving fantastic specials to satisfy your hunger before the show.
ART Station in Stone Mountain is hosting the 38th annual A Tour of Southern Ghosts. This storytelling experience showcases the best ghost tales from the South. For six nights this fall, 10,000 visitors will be guided on a lantern-lit tour of yesteryear, vividly brought to life through the grand tradition of Southern storytelling. The guided tours take place between 7 p.m. and 9 p.m. on Fridays and Saturdays for the last three weekends in October. Learn more at atourofsouthernghosts.com.
Lawrenceville is the oldest city in metro Atlanta and for many years, it was a sleepy suburban Southern town. With the growth and development of the metro area, much of historic downtown Lawrenceville was renovated at the turn of the century. These renovations awakened sleeping ghosts and sparked increased reports of paranormal activity, thus setting the stage for Lawrenceville Georgia Ghost Tours. Sign up, if you dare, for a 90-minute tour of some of Lawrenceville's most interesting places and hear the stories behind its most bizarre events. Learn more at auroratheatre.com/haunted-happenings/. Local historian Gene Ramsay will guide visitors through
Mt. Carmel United Methodist Church's Cemetery and History Tour on Sunday, October 29 at 2 p.m. Travel back in time and hear fascinating stories about Mt. Carmel and Pinckneyville's past told by an experienced guide who has lived in the metro area for over 40 years. To learn more, contact the church office at mtcarmelumc@comcast.net or call 770-449-4498.