Spotlight: Four Wesleyan Students Display Original Artworks in Artist Market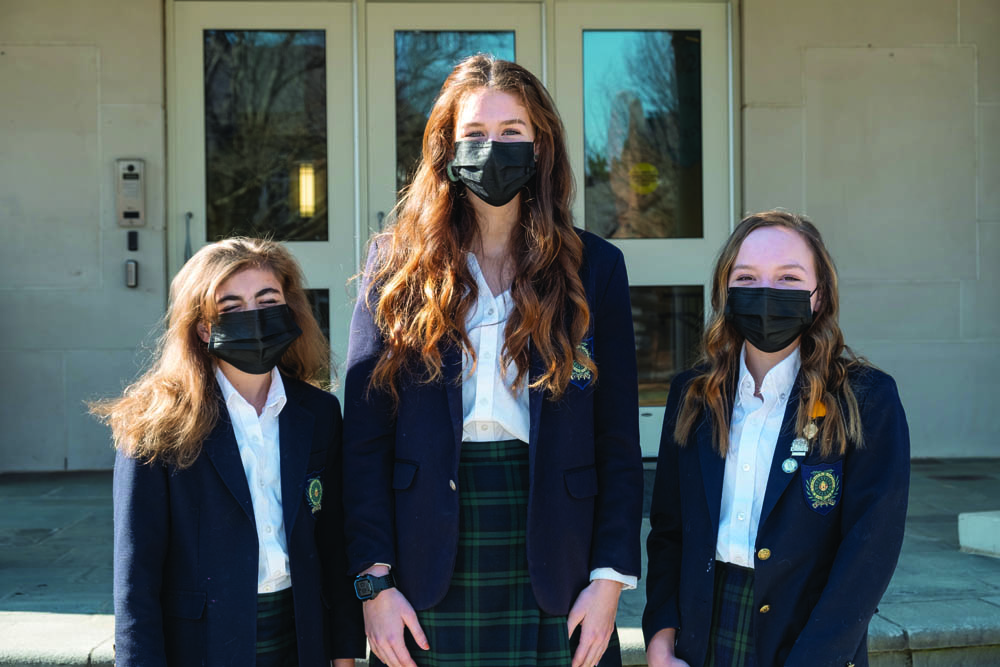 The Wesleyan Artist Market is one of the premier art exhibits in the Southeast and is known for showcasing art categories that include acrylics, ceramics, illustration, glass, jewelry, mixed media, oils, photography, watercolors, wood and textiles.
A number of Wesleyan Student Artists will be participating in the artist market, in addition to the professional artists who are exhibiting their works. In anticipation of this great art event coming to Peachtree Corners, we spoke with four of the featured student artists to learn about their process, their artworks and what inspires them.
Makenna Wazevich
Middle school student Makenna Wazevich is an accomplished textile artist. Her works include scrunchies, makeup pouches and in a true sign of the times, face masks. Inspired by the pieces she saw on "Project Runway," she asked her parents for a sewing machine and took to the textile arts immediately. Working both from existing templates and making up her own, Makenna enjoys the process of sourcing the fabrics at local craft stores and then transforming them into beautiful, useful items.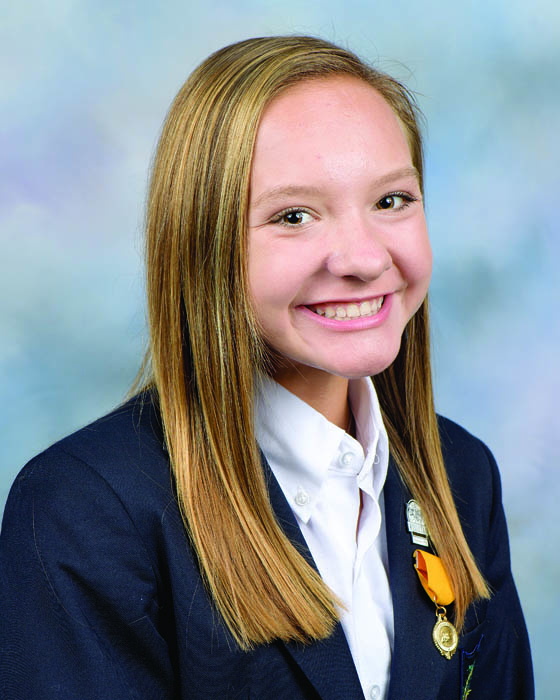 "I start by sketching out the idea, then I create a pattern, then cut out the fabrics, and then figure out how I am going to sew it together," explained Makenna. "I usually have to do a lot of problem-solving to get the project to turn out how I pictured."
Bold, geometric designs with eye-catching accent colors ensure that Makenna's pieces stand out among the crowd. Her careful selection of patterns and textiles result in an elevated style that appeals to consumers of all ages.
Many of her ideas come from images she sees online on sites like Pinterest, and she says her biggest mentors have been her parents. They help to keep her on target for creating her pieces in a timely fashion and have been essential to help her prepare for the Wesleyan Student Market.
During the pandemic Makenna has even found ways to give back by creating face masks that she donates to local hospitals. While she isn't sure if she wants to pursue textile work as a career instead of a fun hobby, she is looking forward to gaining experience with the marketing and networking that the Artist Market provides.
Suzy Loetscher
Suzy Loetscher, also a middle school student, is exhibiting several watercolor paintings in the Artist Market. Her colorful pieces feature birds, highlighting her deep love for those feathered creatures."It leads me to get outside in my backyard and look for inspiration," said Suzy. Inspired not only by the native birds she sees around her home here in Georgia but also near the condo her family owns in Miami, Suzy looks up the birds online and uses those images for reference.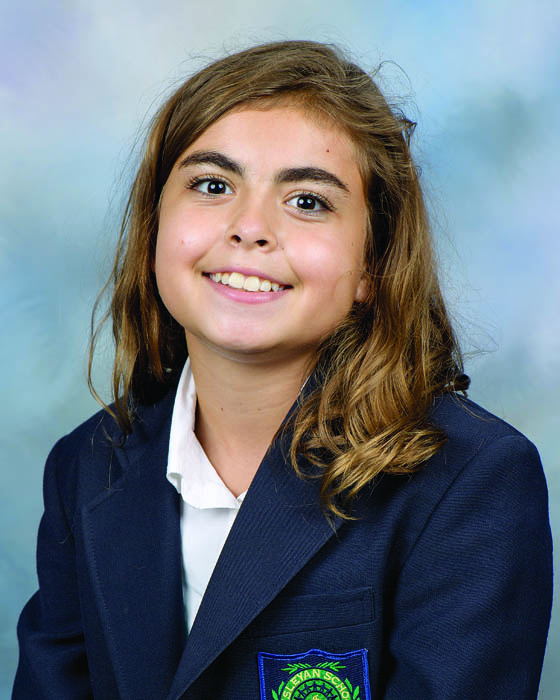 She says being home during the pandemic has provided a unique opportunity to pursue her passions with renewed vigor. "It helps me focus on the other positive things that come from the extra time; it gives me more time."
Suzy is an inquisitive and curious artist, devoting significant time to learning about her subjects. She read every book in the lower school library at Wesleyan that related to exotic birds — especially parrots, which she says are her favorite.
She has two pet parakeets and is enthralled by birds' colorful feathers and the freedom of flying. Not bound by a strict adherence to the anatomical colors of birds, Suzy takes liberties and infuses her subjects with a vibrant assortment of colors.
"It's important to have someone to remind you about the priorities," Suzy said, speaking of her mother's consistent support for her in her artistic pursuits. Keeping her on track and pushing her to create are some of the ways her parents encourage her to develop her artistic skills. Her father's work ethic is inspirational to Suzy and she hopes to incorporate some of those elements into her future works, most notably into a dress concept she says is influenced by his devotion to their family.
Elijah Tian
Intricate motions, patience, time and attention to detail are some of the elements that middle schooler Elijah Tian relies upon to make his paper crafts. Constructed of precisely folded paper, his creations exhibit animals and recognizable items like pineapples.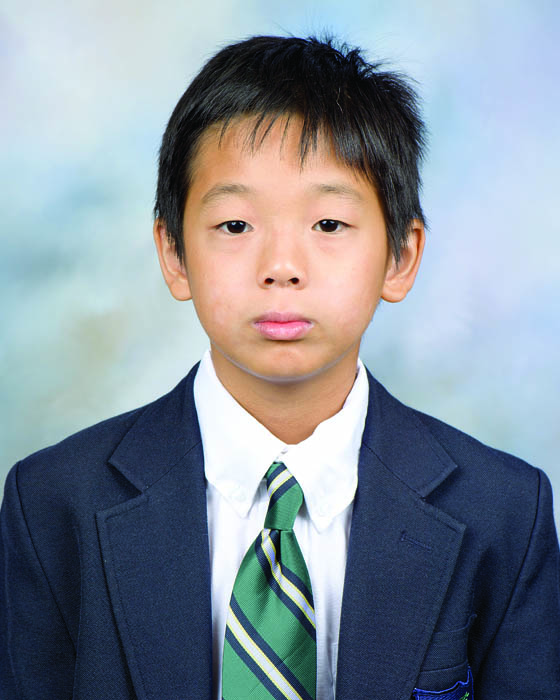 "I used paper because it is not costly and it is colorful and easy to design," said Elijah. "Sometimes I may like to make paper crafts because they are fun and get rid of your boredom. Also, it occupies my hands."
Hoping that his pieces might brighten the lives of others, Elijah is mostly inspired by images he finds online. It is no surprise that this level of precision and an understanding of three-dimensional shapes might lend an inkling to what the future holds for this budding artist. Elijah hopes to be an architect one day, and for many architects, building designs start with sketches followed by renderings and — you guessed it — 3D models often crafted out of paper.
Katherine Graddy
High school student Katherine Graddy will be exhibiting her clay jewelry at the Wesleyan Artist Market. Bright, cheery colors, floral influences and a clear understanding of modern design lend her pieces a decidedly hip aesthetic. It would come as no surprise to find these items for sale at popular boutiques or shops such as Urban Outfitters.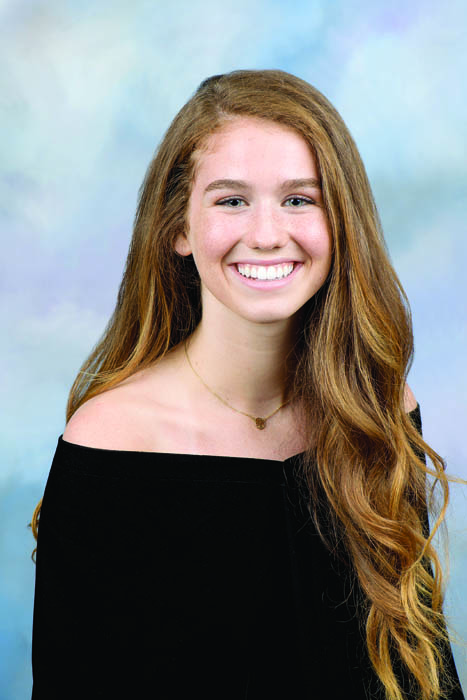 Inspiration and opportunity led to a flurry of creation for Katherine. "A few days before a school dance, I stumbled upon a picture of clay earrings on my timeline," she said. "I hadn't realized that clay jewelry even existed, and the opportunity to make art that you could wear seemed so incredible." The following days were filled with experimentation in the craft, and soon she was developing pieces that she had until then only dreamed of.
Before the pandemic hit, Katherine started selling flowers at a flower cart to benefit the City of Refuge, a faith-based organization dedicated to lifting individuals and families out of crisis. When the shutdowns began, she pivoted her Looking for Lillies campaign and used her newfound free time to transition from florals to jewelry. She also created dozens of pieces that she donated to the women there.
"I truly love to create earrings that can represent the wearers' personalities, crafting pairs to represent the most unique aspects of who people are," said Katherine, who hopes to work in nonprofits one day. She considers all that she has learned from making her jewelry and working with the City of Refuge as important experiences and a unique insight into ways that arts can help those in need, all of which she aims to incorporate into her future work.
"The creativity that has been fostered in my life through art will hopefully allow me to find new and unique approaches towards working to create change in a nonprofit environment," said Katherine. "One thing I know for sure is that art will always be a huge part of my life!"
Shop the Artist Market online
Whether you're an art connoisseur, shopping for yourself or for loved ones, or simply looking to upgrade your home and wardrobe, consider logging in and checking out the incredible works on display at the fully virtual Wesleyan Artist Market.
As a bonus, pajamas are totally acceptable attire for this year's exhibit! For more information go online to the Wesleyan Artist Market website at artistmarket.wesleyanschool.org.
High Museum of Art Announces 2021-2022 Advance Exhibition Schedule
The High Museum of Art presents a rotating schedule of exhibitions throughout the year. Below is a list of current and upcoming exhibitions as of Aug. 30, 2021. Note: The exhibition schedule is subject to change. Please contact the High's press office or visit high.org for more information or to confirm details.

Upcoming Exhibitions 

"Really Free: The Radical Art of Nellie Mae Rowe"
Sept. 3, 2021-Jan. 9, 2022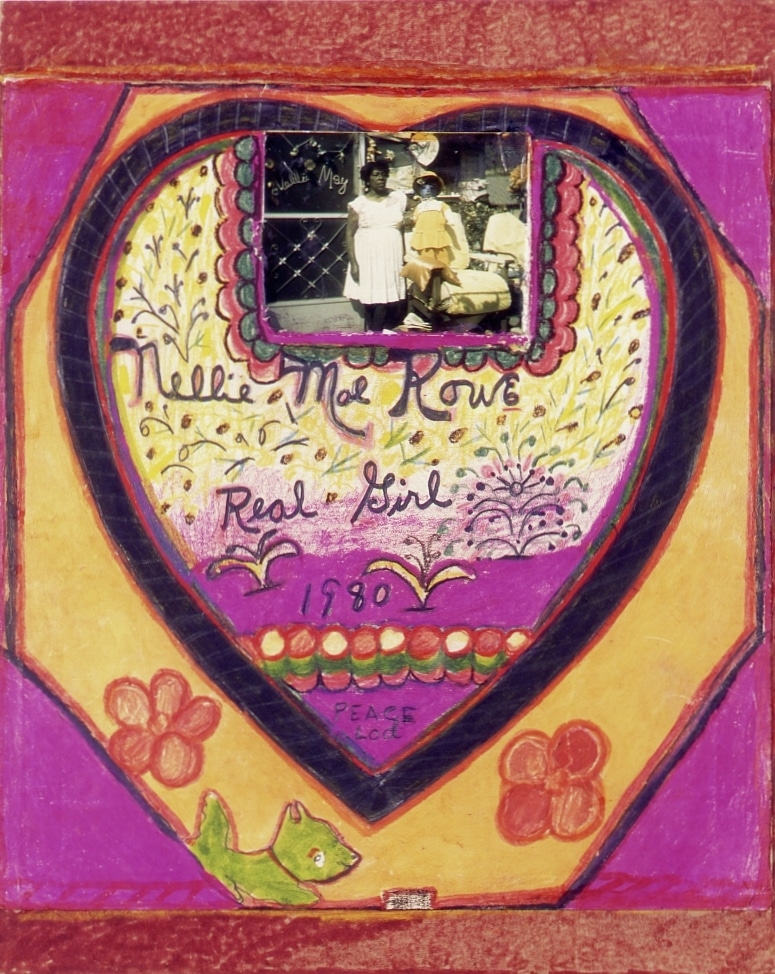 For the last 15 years of her life, self-taught artist Nellie Mae Rowe (1900-1982) lived on a busy thoroughfare just outside of Atlanta and welcomed visitors to her "Playhouse," which she decorated with found-object installations, handmade dolls, chewing-gum sculptures and hundreds of drawings. Featuring nearly 60 works drawn from High's leading collection of Rowe's art, "Really Free" is the first major exhibition of her work in more than 20 years and the first to consider her practice as a radical act of self-expression and liberation in the post-civil-rights-era South. Rowe began making art as a child in rural Fayetteville, Georgia, but only found the time and space to reclaim her artistic practice in the late 1960s, following the deaths of her second husband and members of the family for whom she worked. The exhibition will offer an unprecedented view of how she cultivated her drawing practice late in life, starting with colorful and at times simple sketches on found materials, and reveal their relationship with her most celebrated, highly complex compositions on paper. Through photographs and reconstructions of her Playhouse created for an experimental film on her life, the exhibition also will be the first to put her drawings in direct conversation with her art environment. "Really Free" marks the Museum's first partnership with the Art Bridges Foundation, an organization dedicated to expanding access to American art, which will allow the exhibition to travel nationally into 2023. This exhibition is organized by the High Museum of Art, Atlanta.

"Picturing the South: 25 Years"
Nov. 5, 2021-Feb. 6, 2022

Launched in 1996, the High Museum of Art's renowned "Picturing the South" series supports contemporary photographers in creating new bodies of work inspired by the American South for the High's collection, which is among the nation's leading photography programs and has strength in work made in and about the region. To commemorate the series' 25th anniversary, the High will bring together for the first time nearly 200 works from all the past commissions by artists including Dawoud Bey, Sally Mann and Richard Misrach and will debut new work by the latest photographers selected for the series, Sheila Pree Bright, Jim Goldberg and An-My Lê. Taken as a whole, the photographs amount to a complex and layered archive of the region that addresses broad themes, from the legacy of slavery and racial justice to the social implications of the evolving landscape and the distinct and diverse character of the region's people. This exhibition is organized by the High Museum of Art, Atlanta.

"KAWS PRINTS"
Dec. 3, 2021-March 27, 2022

One of the world's most acclaimed artists, KAWS (Brian Donnelly) brings the same level of complexity and skill to his printmaking as he does to his painting, sculpture and editioned works, which unite the worlds of design, popular culture and fine art. Since his groundbreaking solo show at the High in 2012, KAWS has taken the world by storm with major exhibitions across the United States, Europe, Australia, Asia and the Middle East. At the same time, his monumental sculptural installations, augmented reality sculptures, design collaborations, toys, editioned objects and related works have seized the attention of a massive and diverse audience. KAWS's work is grounded in a deep and sustained involvement with graphic art and printmaking, from his early "subvertisements" to the sumptuous, painstakingly crafted screenprints of the last decade. Drawing exclusively from the High's collection, this exhibition features all the artist's editioned silkscreen prints in the Museum's holdings along with a selection of drawings, color charts and rare early prints. This exhibition is organized by the High Museum of Art, Atlanta.

"Disrupting Design: Modern Posters, 1900-1940″
Dec. 10, 2021-April 24, 2022

Though not precious or unique, the poster is the ultimate design object—it disseminates ideas and images that reflect a time and place. As an object of design history, the poster can comment on social or cultural shifts, but it is probably best known for its most prominent role—selling commercial products. This exhibition surveys the origins of modern poster design featuring works from the collection of Merrill C. Berman, who focused on 20th-century radical art. Berman's collection represents a complex history of modernism, as avant-garde artists actively produced fine and applied art for commercial and political aims. Starting in the early 1900s, these designers revolutionized typography and the graphic image, creating poster designs that changed artistic perspectives, as well as the hearts and minds of people. The works on view demonstrate the origins of modern graphic design, as practiced in Europe, and how the medium could be marshaled into service for social change. This exhibition is organized by the High Museum of Art, Atlanta.

"The Obama Portraits Tour"
Jan. 14-March 20, 2022

From the moment of their unveiling at the Smithsonian's National Portrait Gallery in February 2018, the official portraits of President Barack Obama and Mrs. Michelle Obama have become iconic. Kehinde Wiley's portrait of President Obama and Amy Sherald's portrait of the former First Lady have inspired unprecedented responses from the public. The High will present both portraits as part of a five-city tour organized by the National Portrait Gallery. In addition to the portraits, the gallery will feature an approximately eight-minute video providing background on the commissioning of the paintings by the Portrait Gallery and putting them into the context of the national collection of presidential portraits. This exhibition is organized by the Smithsonian's National Portrait Gallery, Washington, D.C. Support for the national tour has been generously provided by Bank of America.

"André Kertész: Postcards from Paris"
Feb. 18-May 29, 2022

In 1925, photographer André Kertész (American, born Hungary, 1894-1985) arrived in Paris with little more than a camera and meager savings. Over the next three years, the young artist carved out a photographic practice that allowed him to move among the realms of amateur and professional, photojournalist and avant-garde artist, diarist and documentarian. By the end of 1928, he had achieved widespread recognition, emerging as a major figure in modern art photography alongside such figures as Man Ray and Berenice Abbott. During this three-year period, he chose to print most of his photographs on carte postale, or postcard paper. Although this choice may have initially been born of economy and convenience, he turned the popular format toward artistic ends, rigorously composing new images in the darkroom and making a new kind of photographic object. "Postcards from Paris" is the first exhibition to bring together Kertész's rare carte postale prints. These now-iconic works offer new insight into his early, experimental years and reveal the importance of Paris as a vibrant meeting ground for international artists, who drew inspiration from each other to create new, modern ways of seeing and representing the world. This exhibition is organized by The Art Institute of Chicago.

"What Is Left Unspoken, Love"
March 25-Aug. 14, 2022

Is love intrinsic, or is it a habit? What is the difference between love and friendship? What is the relationship of love to truth, freedom and justice? These are just some of the questions to be explored in "What Is Left Unspoken, Love," featuring contemporary artworks from 1987 to 2021 that address the different ways the most important thing in life — love — is expressed. Organized during a time of social and political discord, when cynicism often seems to triumph over hope, this exhibition will examine love as a profound subject of critical commentary from time immemorial yet with a persistently elusive definition. As poet and painter Etel Adnan wrote, love is "not to be described, it is to be lived." "Love" will feature more than 70 works, including paintings, sculpture, photography, video and media art, by more than 35 international artists based in North America, Europe and Asia such as Rina Banerjee, Patty Chang, Jeffrey Gibson, Tomashi Jackson, María de los Angeles Rodríguez Jiménez, Rashid Johnson, Rafael Lozano-Hemmer, Kerry James Marshall, Wangechi Mutu, Ebony Patterson, Magnus Plessen, Gabriel Rico, RongRong and inri, and Carrie Mae Weems. This exhibition is organized by the High Museum of Art, Atlanta.

"Oliver Jeffers: 15 Years of Picturing Books"
April 15-Aug. 7, 2022

Born in Australia and raised in Northern Ireland, Oliver Jeffers is an award-winning artist and author working in painting, bookmaking, illustration, collage, performance and sculpture. This retrospective exhibition showcases nearly 100 artworks, some never seen, including original line drawings, sketches and finished illustrations, from 16 of Jeffers' picture books, including the wildly popular "The Day the Crayons Quit" and its sequel, "The Day the Crayons Came Home," "Here We Are," "The Incredible Book Eating Boy," "This Moose Belongs to Me" and "Once Upon an Alphabet." This exhibition is organized by the National Center for Children's Illustrated Literature. 

Currently on View
Through Sept. 19, 2021 Alexander Calder and Pablo Picasso are two of the foremost figures in the history of 20th-century art. This touring exhibition, which debuted in 2019 at the Musée national Picasso-Paris, presents more than 100 paintings, sculptures and works on paper from all phases of Calder's and Picasso's careers that reveal the radical innovation and enduring influence of their art. Conceived by the artists' grandsons, Bernard Ruiz-Picasso and Alexander S. C. Rower, the exhibition focuses on the artists' exploration of the void, or absence of space, in representations ranging from the figurative to the abstract. Calder's wire figures, paintings, drawings, and revolutionary nonobjective mobiles and stabiles are integrated throughout the exhibition with profoundly inventive works by Picasso in every media. The juxtapositions are insightful, surprising and challenging, demonstrating the striking innovations these great artists introduced through their ceaseless reexamination of form, line and space. This exhibition is organized by the Museum of Fine Arts, Houston; de Young Museum, San Francisco; and the High Museum of Art, Atlanta, in partnership with the Calder Foundation, New York; Musée national Picasso-Paris (MnPP); and the Fundación Almine y Bernard Ruiz-Picasso para el Arte (FABA).

"Electrifying Design: A Century of Lighting"
Through Sept. 26, 2021

Since the invention of the first electric light in the 1800s to the development of ultraefficient lightbulbs in the 21st century, lighting technology has fascinated engineers, scientists, architects and designers worldwide, inspiring them toward new creative expression. The High is the exclusive Southeast venue for this exhibition, the first large-scale show to consider electrical lighting over the past 100 years as a catalyst for technological and artistic innovation within major avant-garde design movements. The exhibition features nearly 80 rare lighting examples by leading international designers including Achille Castiglioni, Christian Dell, Poul Henningsen, Ingo Maurer, Verner Panton, Gino Sarfatti, Ettore Sottsass and Wilhelm Wagenfeld, among many others. The works on view demonstrate how these innovators harnessed light's radiance and beauty, resulting in designs that extend beyond or challenge the functional nature of lighting. This exhibition is organized by the Museum of Fine Arts, Houston. 
Through Nov. 28, 2021
This immersive maze of accessible, sensory environments by award-winning design and research practice Bryony Roberts Studio is the seventh site-specific installation on The Woodruff Arts Center's Carroll Slater Sifly Piazza, continuing the High's multiyear series of inclusive and inviting commissions to activate the Museum's outdoor space and encourage community engagement. "Outside the Lines" emerged from conversations between Bryony Roberts Studio and self-advocates with disabilities and their allies throughout Atlanta, with the goal of creating a space that is engaging for all. It provides an environment that is accessible and playful for those with physical, developmental and/or intellectual disabilities, supporting discovery and connection. The gently curving steel structure supports thousands of hanging strands, along the rise and fall of the frame, that form both small enclosures for quiet relaxation and open environments for social interaction. Emulating a forest-like atmosphere, the tactile materials, designed in collaboration with individuals who are blind and visually impaired, invite safe engagement and enable dynamic navigation through touch. The variety and height of the materials provide a spectrum of exploration within reach of all people, including those who use wheelchairs and mobility devices, and produce a range of intensity and stimulation, offering choice for people with sensory sensitivities. This exhibition is organized by the High Museum of Art, Atlanta.

"Gatecrashers: The Rise of the Self-Taught Artist in America"
Through Dec. 11, 2021 
After World War I, artists without formal training began showing their work in major museums, "crashing the gates" of the elite art world, as the newspapers of their day put it. This touring exhibition organized by the High will celebrate more than a dozen early 20th-century painters who fundamentally reshaped who could be an artist in the United States and paved the way for later generations of self-taught artists. "Gatecrashers" will highlight three painters who became the most widely celebrated self-taught artists of the interwar period — John Kane, Horace Pippin and Anna Mary Robertson "Grandma" Moses — and present their work alongside paintings by others, including Morris Hirshfield, Lawrence Lebduska and Josephine Joy, who represent the breadth of the art world's attraction to self-taught artists in the first half of the 20th century. Despite their lack of formal training, these artists' paintings of American life in the cities and rural communities where they lived, as well as fantastical scenes derived from their imaginations, were celebrated by fellow artists, collectors and taste-making museums such as New York's Museum of Modern Art, especially in the 1930s and early 1940s. This exhibition will demonstrate how that recognition foreshadowed the increasing visibility of self-taught artists in today's art world. Following its presentation at the High, the exhibition will travel to the Brandywine River Museum of Art (May 28–Sept. 5, 2022) and The Westmoreland Museum of American Art (Oct. 30, 2022–Feb. 5, 2023). This exhibition is organized by the High Museum of Art, Atlanta.
"Pioneers, Influencers, and Rising Voices: Women in the Collection" 
Ongoing 
In observance of the centennial of the 19th Amendment to the U.S. Constitution granting some women the right to vote, this installation is drawn from the High's collection and features artworks made exclusively by women. Artists represented include some of the most influential voices of the past 50 years, such as Kiki Smith, Lorna Simpson and Shirin Neshat; midcareer artists such as Won Ju Lim and Chantal Joffe; emerging artists such as Jamian Juliano Villani and Ella Kruglyanskaya; and Atlanta-based artists Annette Cone-Skelton and Rocío Rodríguez. Whether exploring the multidimensionality of installation art, refashioning Minimalist forms and strategies, or challenging male-dominated social hierarchies, the selected works are inspired by or related to feminist concerns, which were advanced by the women's movement of the 1960s and '70s. Concerns that still persist today include voter suppression strategies that seek to disenfranchise people from participating in the democratic process. This exhibition is organized by the High Museum of Art, Atlanta.
Summer in Peachtree Corners photo gallery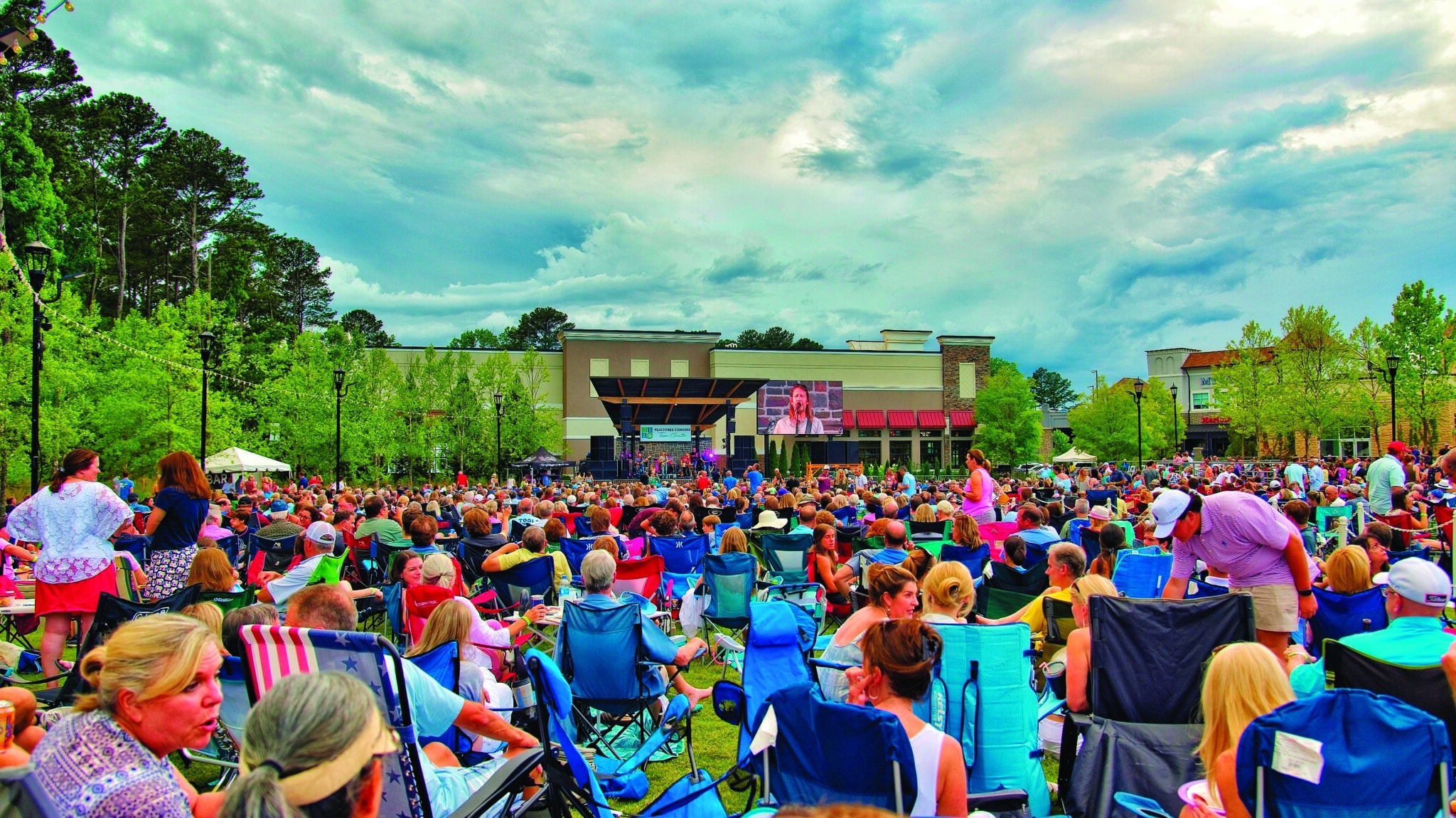 Enjoy summertime in Peachtree Corners through the eyes of photographers from the fast-growing Peachtree Corners Photography Club. You can take a stroll through our beautiful community with images from nature and wildlife, outdoor activities and events, the colorful skies of late summer nights, and unique sights like Jones Bridge Park and Town Center. The monthly club meetings are free and welcome to everyone from beginners to pros. For more information about the club, go to their website at pcphotoclub.org.
Photo credit starting top and going clockwise (photographer/subject/place):
Alfonso Caycedo, Red Cardinal, Simpsonwood Park
Tracey Rice, Butterfly on Lantana, Garden in River Station
Brian Walton, Lola Higgins, Peachtree Corners Bridge
Top left, clockwise in a circle:
Eric Richter, Climbing the Playground Gym
Bob Walker, Jones Bridge Park from the West Bank of the Chattahoochee
Richard Phillips, Spalding Corners Swimming Pool
Al Savio, Town Green fountain
Singh Vipul, Lazy Dog Summer, from the Peachtree Corners Bridge
Anna Niziol, Jones Bridge Park
Starting with top small photo clockwise:
Brian Walton, The Birth of Colors, Yard, in Peachtree Corners
Gary Beck, Peachtree Corners Town Center
Jennifer Whiddon, Birds of a Feather, a yard in the North Manor neighborhood
Kara Ryker, Sunset and cool evenings in Peachtree Corners, Peachtree Corners Bridge
Everett Sizemore, Bloom-n-Buds, The Timbers Neighborhood
David Dunagan, Summer Catch 2, Jones Bridge Park
Anna Niziol, Peachtree Corners Town Center
Broadway's Back in Atlanta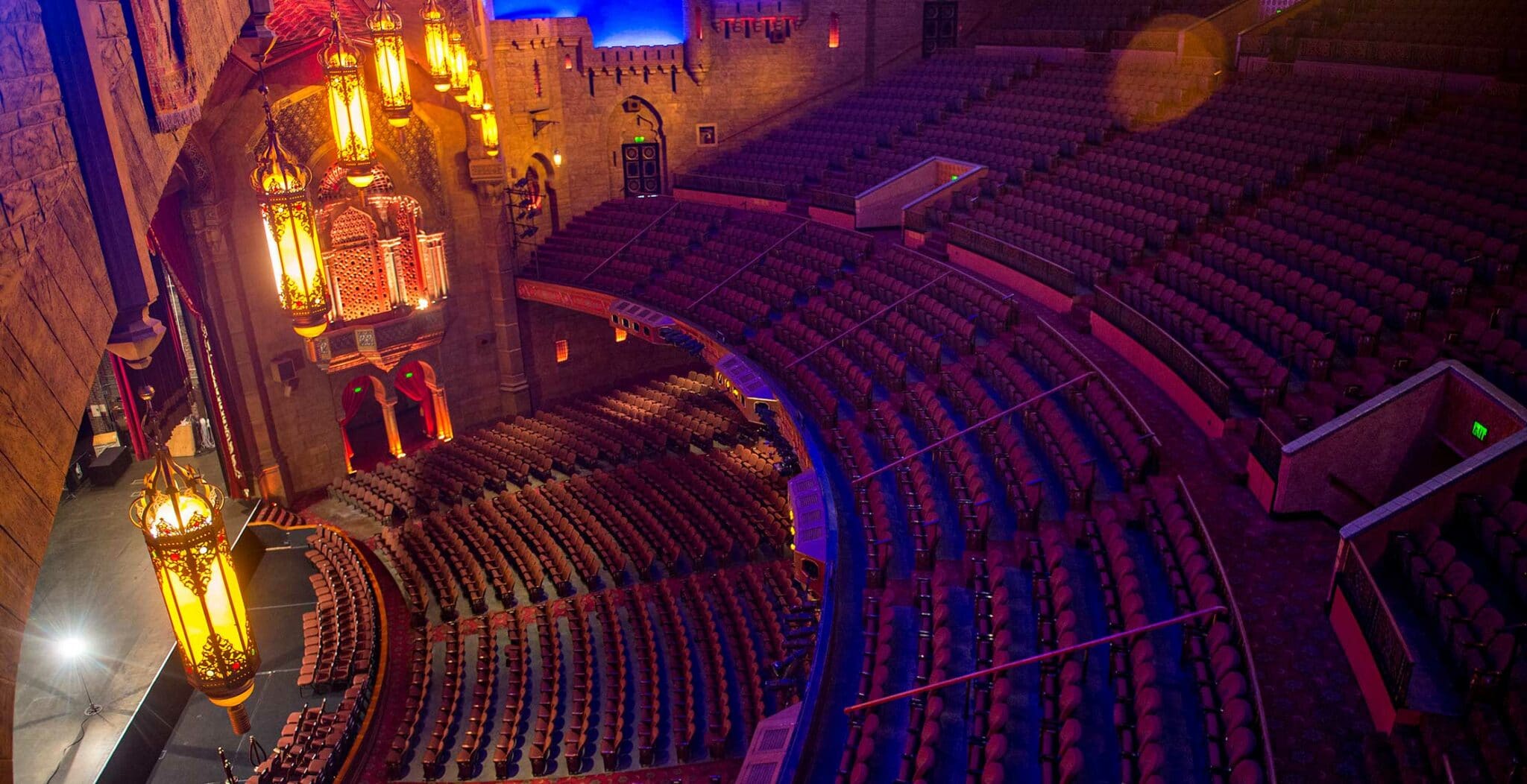 After an 18-month hiatus, Broadway is finally coming back to Atlanta — partly thanks to Peachtree Corners resident, Russ Belin. Belin is vice president of the southeastern division of Broadway Across America.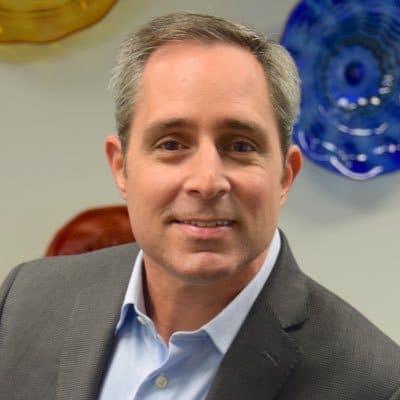 In addition to overseeing the Broadway series at the Fox Theatre in Atlanta, he also oversees the Broadway touring seasons in New Orleans and Jacksonville. He brings "the biggest and best hits" directly from the Broadway stage to the Fox Theatre. Belin has worked for Broadway Across America for 10 years and has been a resident of Peachtree Corners, where he lives with his family, since 2008; he is married and has two sons, Jaykb (12) and Bryce (8). Both children attend local middle and elementary schools: Pinckneyville Middle School and Simpson Elementary School, respectively.
Belin is an active member of the Peachtree Corners community, he attends the Summer Concert Series at Town Center, and his children are both involved in local sports teams. "I love the location [of Peachtree Corners] but I also love the amenities, the neighborhoods, the sports," he said, "but a lot of it comes down to location and how easy it is to get to [Downtown Atlanta]; it's 25 to 30 minutes, which is reasonable," he said. "I think Peachtree Corners is a gem."
The return of Broadway
In its return from the pandemic shutdown, live theater will kick off on a high note and is sure to attract a diverse audience of eager theatergoers. "We have a great line-up this season!" Belin said. The Fifth Third Bank Broadway 40th Anniversary season does not disappoint after its much-anticipated return. "We are bringing six season titles along with four specials, including Hamilton — which is going to be our return on August 22nd," he added.
The ground-breaking, 11-time Tony award-winning show is sure to be a smash debut. Tickets are going fast since they went on sale July 8th. Hamilton is the story about the creation of America using the faces and voices of today's America. The Lin-Manuel Miranda score fuses elements of R&B, hip hop, jazz, rap and musical theater to put together a story about the titular "Ten Dollar Founding Father" that is resonant with every living generation.
Alexander Hamilton's life story set to music has caused an unprecedented cultural and political revolution. The production has gained international acclaim, sweeping at the U.K.'s Olivier Awards, winning the Pulitzer Prize for Drama and even achieving an historic Kennedy Centers Honors Award. Tickets are available by visiting FoxTheatre.org/Hamilton. Hamilton will run August 22 to September 26, 2021.
Entertainment for everyone
Aside from Hamilton, there are many other shows to get excited about this season! Ain't Too Proud: The Life and Times of the Temptations is another title right off the Broadway stage that is sure to be a crowd pleaser. Ain't Too Proud tells the incredible journey of the Temptations from their Detroit origins to the Rock and Roll Hall of Fame. With a Motown score will have everyone dancing in their seats and singing along, this Tony-winning musical will be in Atlanta from March 8 to 13, 2022.
Another must-see show is the musical adaptation of the 2004 Tina Fey classic, Mean Girls. This Tony-nominated musical comedy about hilarious yet ruthless high school girls will have audiences laughing out loud and humming the songs as they walk out of the theaters. With brilliant full-company dance numbers in a high school cafeteria and brilliant ballads that ring true to the original movie, the show is expected to be a standout of the season. Watch your back, because Mean Girls is coming to town July 19 to 24, 2022!
Undoubtedly, families will be lining up at the Fox this season to see Frozen. The Disney show is pure family-friendly fun. It's coming straight off-Broadway as well, and will be here next summer, starting June 12, 2022. The show is enjoyable for everyone, from toddlers to grandparents. First-timers will quickly fall in love with the perky and loving Princess Anna and gasp in awe when Elsa, the Ice Queen, transforms into her iconic blue dress right before the audience's eyes during the Academy-award-winning song, "Let it Go." This icy fairytale warms the heart with its powerful tale about the love between sisters and brings out everyone's inner child with that "classic Disney magic."
That's not all, folks!
Other titles for the season include:
■ Fiddler on the Roof —November 9-14, 2021
■ Dr. Seuss' How the Grinch Stole Christmas! The Musical —December 7-12, 2021
■ Tootsie — Jan. 25-30, 2022
■ Jesus Christ Superstar — April 19-24, 2022
■ Beautiful: The Carole King Musical — May 20-22, 2022
■ Blue Man Group — July 8-10, 2022
Ready to meet any challenges
When asked if "Broadway is back in Atlanta" after a year and a half of theater doors across the world being closed, Belin was greatly optimistic. "Yes! We are back!" he said. "It will 550 days since we closed Hello Dolly [the last production performed before shut down]. New York is reopening and the vaccine is available to anyone who wants it, so it feels like people are ready and now is the time to reopen."
The biggest challenges lie within the shows themselves, Belin noted, as actors are displaced throughout the country with the closure of theaters, and new protocol and mandates have changed theater in many ways.
"It's hard to tell what's going to change… obviously some of the procedures have changed for the actors and crew as they travel around the country," he explained. "Some people may remember being able to stand at the stage door and say hello or try to get an autograph; those things might not happen for a while. But outside of that, I don't think much will change for the guest experience."
After a year of virtual concerts and glitchy Zoom cocktail hours, live entertainment is finally back in business. We can now catch a baseball game at full capacity at Truist Park and even go to a live concert at Peachtree Corners' own Town Center.
And Peachtree Corners is ready, more than ever, to be entertained. Broadway Across Atlanta is more than happy to provide.