"Heroes Wanted: Why the world needs YOU to live your heart out" author speaks at May 7 SWGC Breakfast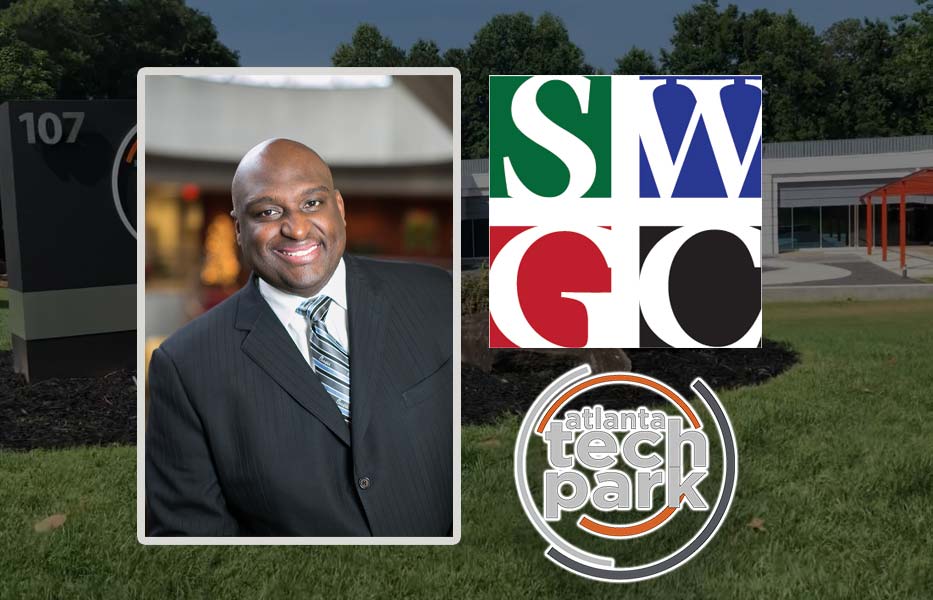 Southwest Gwinnett Chamber of Commerce First Friday Breakfast- May
Building Bridges… Connecting Businesses and Communities
About the speaker: Rodney Bullard
Vice President, Corporate Social Responsibility- Chick-fil-A, Inc. and Executive Director, Chick-fil-A Foundation
Rodney leads the company's corporate community and philanthropic strategy, which is focused on fostering youth and furthering education. Prior to Chick-fil-A, Rodney served as an Assistant United States Attorney prosecuting complex criminal cases. For his service, the United States Attorney General presented him with, one of the Department of Justice's highest honors, the Director's Award. Prior to this role, Rodney was selected as a White House Fellow, the nation's most prestigious public service Fellowship. As a White House Fellow, Rodney was placed at NASA working directly for the NASA Administrator. A decorated veteran, Rodney also served in the United States Air Force Judge Advocate General Corps eventually working at the Pentagon as a Congressional Legislative Liaison in the Office of the Secretary of the Air Force.

Rodney is a an alumnus of the United States Air Force Academy, Duke University School of Law, the University of Georgia's Terry School of Business and the Harvard Business School's Advanced Management Program.
Rodney currently serves on several national and local boards of directors to include: the Salvation Army National Advisory Board of Directors, the University Of Georgia Terry School Of Business Board of Directors, the Junior Achievement USA National Board of Directors, the Professional Association of Georgia Educators (PAGE) Foundation Board of Directors, The National Fellowship of Christian Athletes Board of Directors, and the Leadership Atlanta Board of Directors.
A few of Rodney's recent recognitions include: Recognition by the Atlanta Business Chronicle as one of Georgia's top young Business Leaders for 2013; by the Atlanta Business League as one of the 2013 Men of Influence; The University of Georgia's 2013 listing of the 40 alumni leaders under the age of 40; The Georgia Trend Magazine's 2011 listing of the 40 Best and Brightest Leaders Under 40; Leadership Atlanta; Leadership Georgia; and, as one of 10 Outstanding Young Leaders in Atlanta for 2010.
Location: Atlanta Tech Park– 107 Technology Parkway Peachtree Corners, GA 30092
Date/Time Information: Friday, May 7
7:30- 8:00 AM – Networking
8:00- 9:00 AM – Breakfast and Speaker
Fees/Admission:
Includes a Breakfast Sandwich, Coffee & Juice
Register Prior to noon Thursday, May 6 to reserve your seat. $15 Members, $20 Non – Members
Seating capacity will be limited. We will NOT be able to accommodate walkups and we will NOT be doing an online presentation of this event. When registering for this event please note if you are vegetarian to provide the appropriate quantities and selections for all attendees.
Cancellation Policy: You can cancel with a full refund by Wednesday noon May 5. After that date no refunds will be given, but substitution of an attendee is allowed if you are not able to attend the day of the event.

Office Space Spotlight: 270 Scientific Drive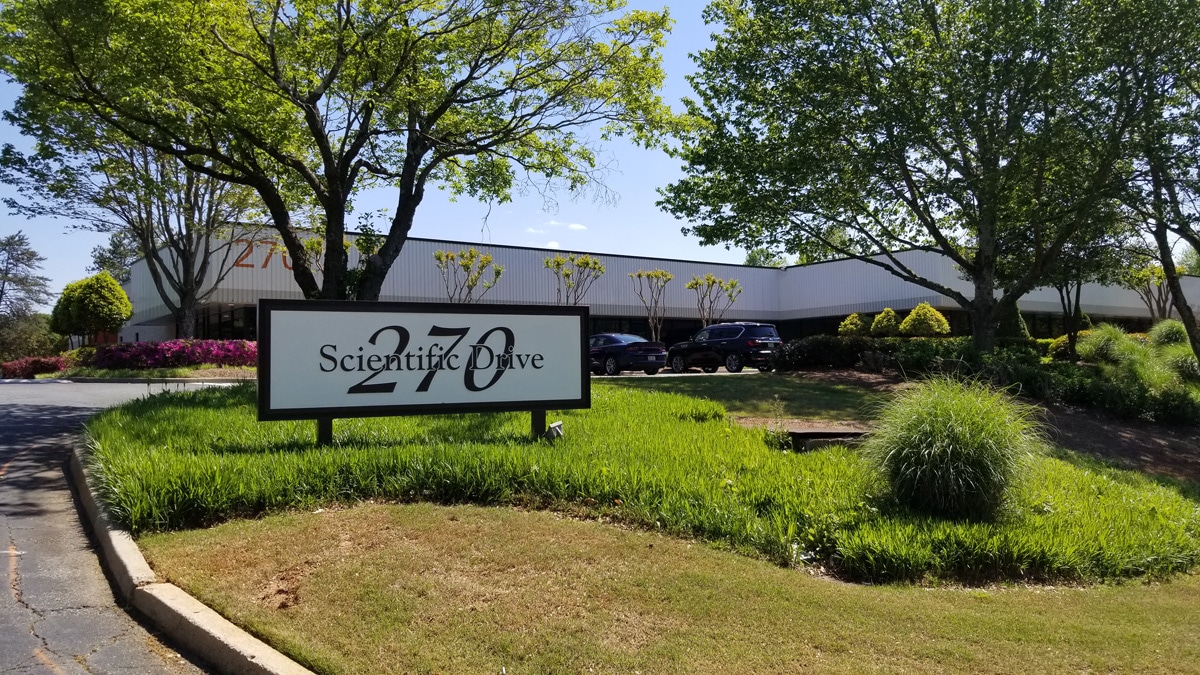 If you have ever considered opening or relocating your business in Peachtree Corners, a prime location is available for a company to establish its impact right now. There are many locations to lease in the city, here is one highlighted on Scientific Drive.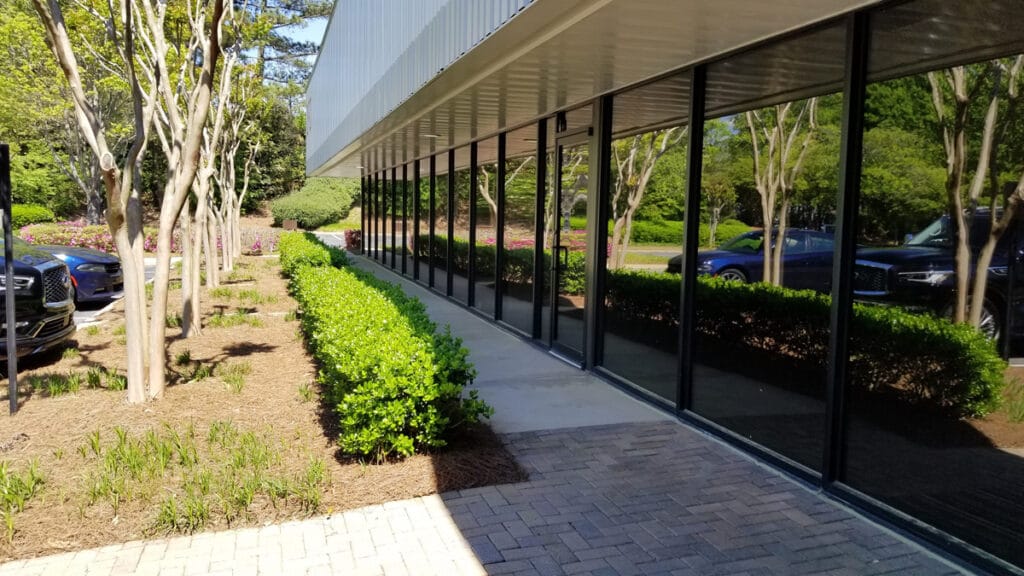 Just drive north on Technology Parkway, you will approach Scientific Drive where a captivating, but brief windy road will lead you to 270 Scientific Drive in Peachtree Corners, Georgia. The well-maintained property on your left has approximately 40,000-square-foot flex building. As you enter the driveway, almost nearly in the center of this structure lies a 3,600+-square-foot unit. It is complete with five offices, conference rooms, restrooms, storage rooms, electrical rooms, a reception area, and a kitchen/break room. Behind the doors, customizable opportunities in the form of tenant incentives are a possibility.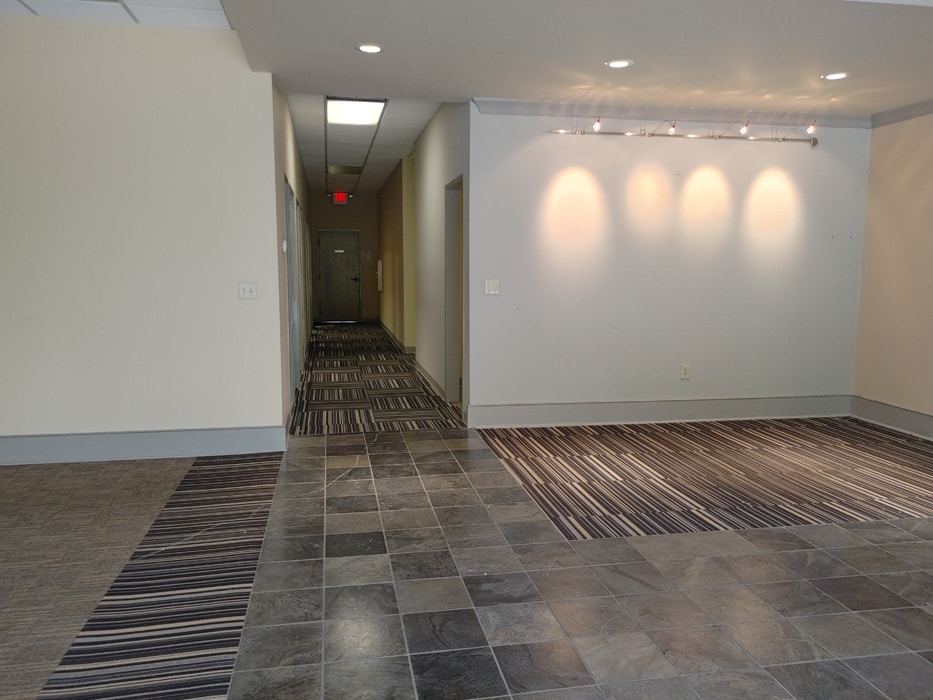 The location is ideal with Interstate-285 only about seven miles away and Interstate-85 just six miles away. If you live in the Peachtree Corners, you have the options of walking, biking, or taking the bus. If you will be commuting, you will have the peace of mind knowing there is plenty of parking!  If you want to do some light shopping during your lunch, head over to The Forum less than two miles away and the Curiosity Lab isn't too far either. Join the thousands of businesses already in Peachtree Corners.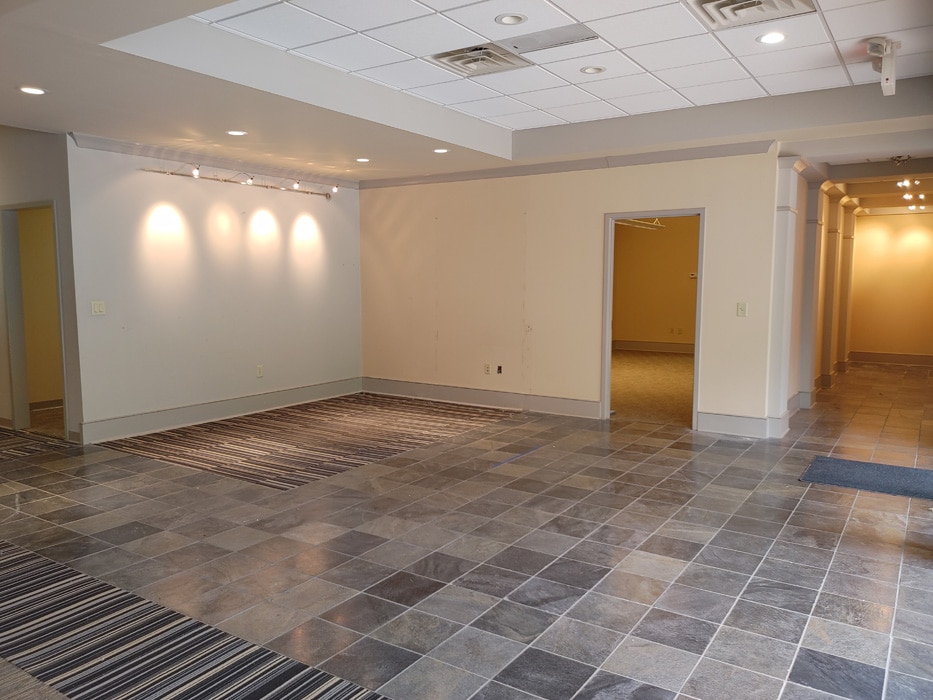 According to Sunizo, "Where others may see just a space, we see a business flourishing in this booming community!"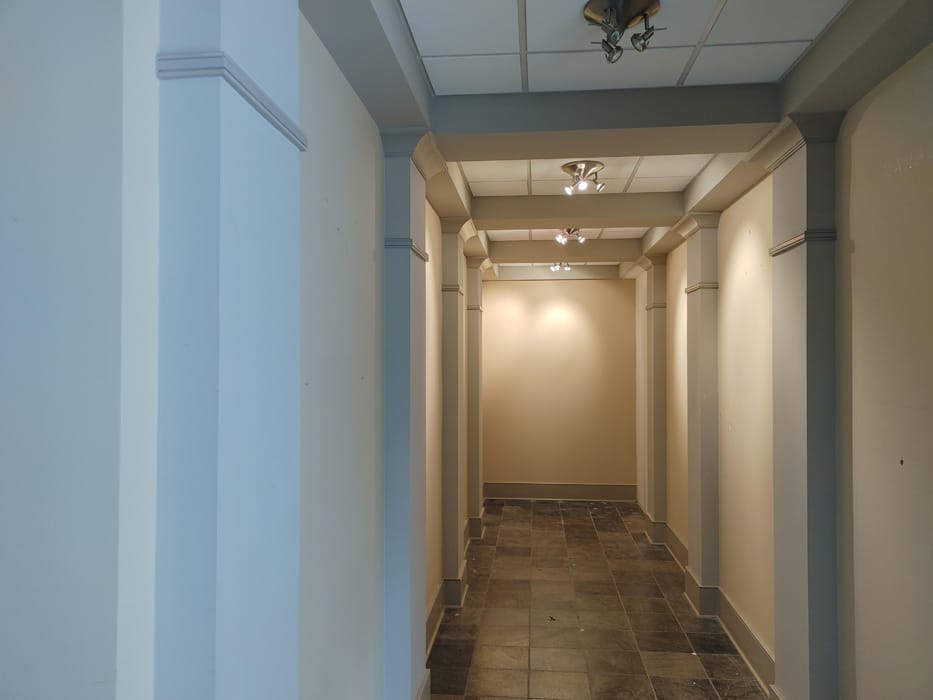 For additional information about the rate and terms of this office space, contact Sunizo Superior Realty Management via phone at (239)694-6878 or by email at admin@sunizo.com.

ASHRAE Celebrates Grand Opening of New Global Headquarters Building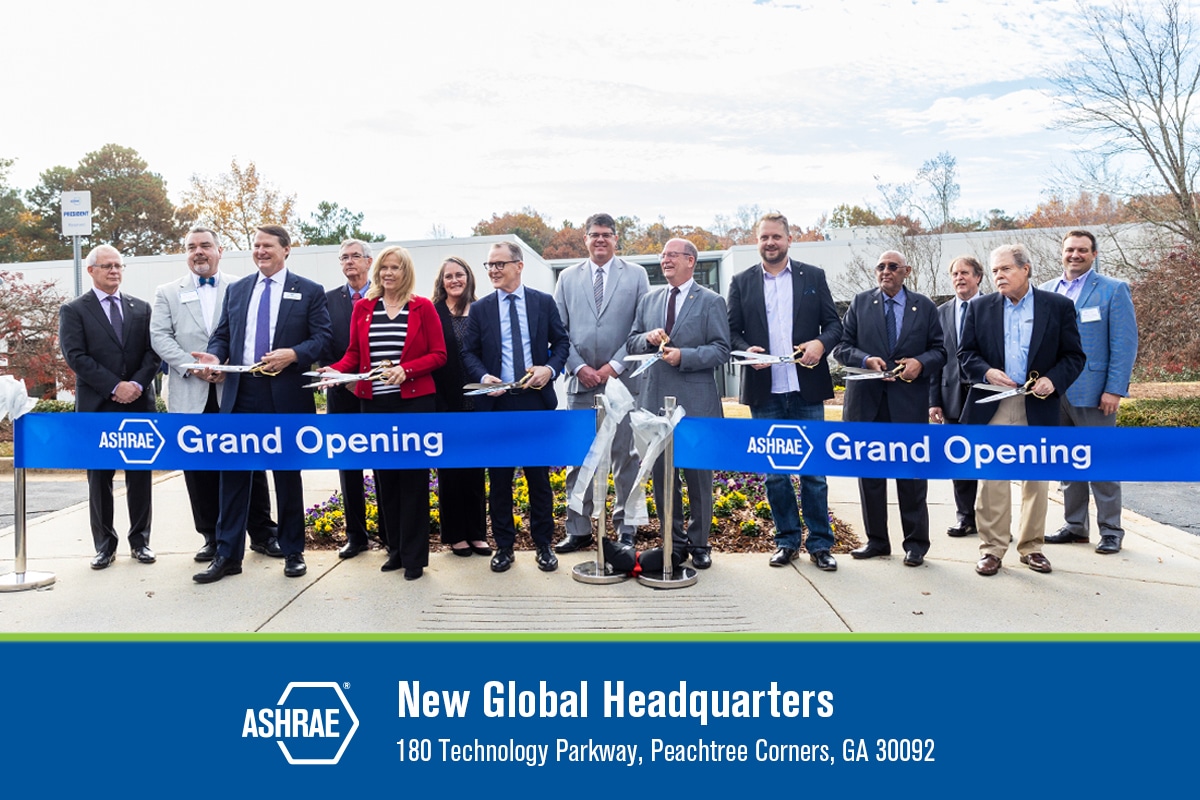 Focus on the economic viability of transforming existing buildings into sustainable, resilient and healthy operation.
ASHRAE formally opened its new global headquarters building on November 18, following a ribbon cutting ceremony, attended by its board of directors, top building campaign donors, elected officials and local guests. The Society completed a $20 million building renovation project intended to prove the economic viability of a fully net-zero-energy (NZE) operation.
"The completion of this project is an important milestone for ASHRAE as a professional society and for the built environment worldwide," said 2021-22 ASHRAE President Mick Schwedler, P.E., Fellow ASHRAE, LEED AP. "Our investments in energy efficiency and sustainability will boost innovation within the built environment and inspire others to replicate our headquarters' project model. Our Society reimagined a pathway forward for existing building stock and is pleased to provide an example of the future of high-performance buildings."
The renovated, 66,700 ft2 building, situated on 11 acres of land at 180 Technology Parkway in Peachtree Corners, Georgia, is the culmination of a 10-month project, completed in October 2020, during the height of the COVID-19 pandemic.
"One could make the assertion that constructing a new net-zero-energy building from the ground up would have been much easier than renovating an existing building," said 2021-22 ASHRAE Treasurer and Former Building Ad Hoc Committee Chair Ginger Scoggins P.E., Fellow ASHRAE, CEM, CxA. "We decided that ASHRAE could make the greatest impact by showing others how to renovate an existing building with net-zero-energy as the focus, using our own standards and guidelines. ASHRAE is making net-zero-energy the 'new norm' in sustainable design and construction. It has been an honor to lead this historic project."
The building's grand opening comes at the conclusion of highly successful building campaign that raised more than $10.3 million in monetary donations and contributions of equipment and services from multiple ASHRAE members and thirty-three corporate donors. Top corporate building donors NIBE and Cisco were represented at the ceremony.
"When NIBE was presented with the opportunity to be a part of ASHRAE's new headquarters, it was an easy decision to play a part in the growth and sustainability of the HVACR industry," said Eric Lindquist, CEO, NIBE Industrier AB. "Our U.S. brands are focused on continued promotion of systems and solutions that provide comfort, affordability, and betterment of the environment. We look forward to the new headquarters and what the future holds."
"When ASHRAE embarked on creating a workspace that reflected their organization's vision of advancing human well-being through sustainable technology, Cisco was ALL-IN on partnering," said Jeremy Witikko, Office of the Chief Technology Officer, Global Industry Business Strategy, Cisco. "Cisco is committed to power an inclusive future for all and were thrilled to be a part of that journey with ASHRAE. Together, let's continue to build a place where we can meet human needs and protect the planet though technology, our actions, our people and our intentions. An inclusive future starts with a livable planet where people and the environment can thrive together."
Although ASHRAE has occupied the building for more than one year, with limited onsite staff presence, the installation of a Photovoltaic (PV) solar array system was completed in October 2021, marking the beginning of the building's operation at fully net-zero-energy performance. The PV system is a combination of three sub-arrays totaling 332kW, mounted on the rooftop and in an unused section of the parking lot.
In addition to the PV system, other innovative approaches incorporated in the building include:
18 new skylights and reconfigured window/wall ratio.
Radiant ceiling panel system: This is used for heating and cooling & dedicated outdoor air system for outdoor air ventilation with enthalpy heat recovery.
Overhead fresh air distribution system augmented with reversible ceiling fans in the open office areas and displacement distribution in the learning center.
Six water source-heat pumps (WSHPs): There are four on basement level and two on upper level atrium that will be used to condition these spaces.
A robust Building Automation System with remote access.
Demand Control Ventilation (DCV): This will be used for high occupancy spaces in the meeting and learning center.
On-site electric vehicle charging stations available for guests and staff.
In attendance at the ceremony were representatives from the offices of U.S. Senators Jon Ossoff and Raphael Warnock and Congresswoman Carolyn Bourdeaux, along with county and city officials.
"We are very pleased that a professional association of ASHRAE's distinction selected Peachtree Corners as the site of its global headquarters," said Peachtree Corners Mayor Mike Mason. "Technology Park is a natural fit for an organization whose focus mirrors the city's efforts in technology innovation, sustainability and green living."
"The relocation of ASHRAE's global headquarters to Peachtree Corners further supports our goals for business and industry growth," said Nick Masino, President & CEO of the Gwinnett Chamber. "We are excited to have them in Technology Park and look forward to partnering with one another in the future."
The building renovation project was overseen by ASHRAE's Building Ad Hoc Committee and Technical Advisory Subcommittee comprised of Society volunteers. Partners involved in the design, engineering and construction of the building project include: Houser Walker Architecture, McLennan Design, Integral Group, Collins Project Management, Skanska, Shumate Mechanical and Epsten Group. The PV installation was completed by Creative Solar USA.
Tours of the building took place immediately following the ceremony. The event drew a large virtual audience via Facebook Live, representing a segment of the Society's 51,000 members around the world. For more information about ASHRAE's global headquarters, please visit ashrae.org/newhq

T-Mobile, Intel Among Sponsors of Inaugural V2X Live Conference – March, 2022 in Peachtree Corners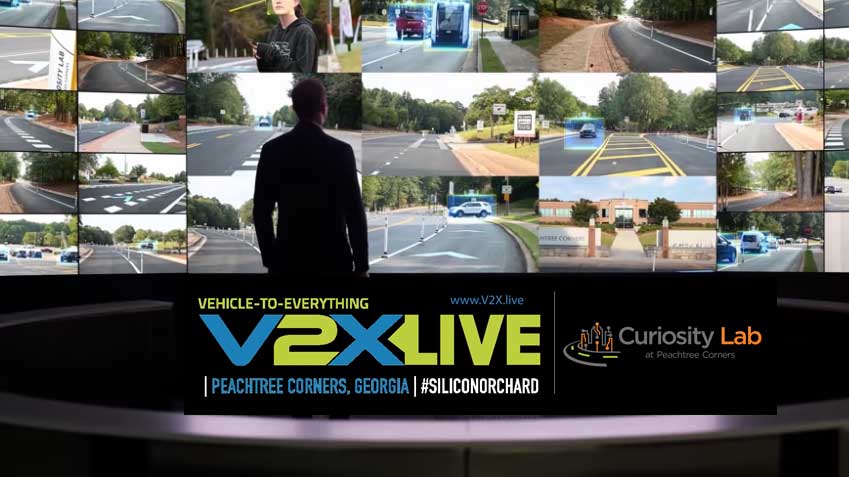 A new era in 5G, transportation infrastructure and innovation from vehicle connectivity is the focus of the V2X Live 2022 conference & exhibition, March 16 and 17, 2022 in Peachtree Corners – one of the nation's first smart cities powered by real-world connected infrastructure and 5G. The event, presented by T-Mobile and sponsored by Intel, is produced in partnership with Curiosity Lab at Peachtree Corners, a premier incubator and live technology proving ground in the Southeast of the United States.
"V2X Live is focused on the infrastructure to support a new era in transportation and vehicle connectivity. Attendees will look beyond connected cars and self-driving vehicles to important considerations such as 5G connectivity, infrastructure and investment to deliver high-bandwidth, low latency communications and computing to the cloud; to street infrastructure; and to other vehicles." – V2X Live Executive Producer, Tim Downs
Event organizers will showcase thought leaders from a wide range of technology ecosystems, including 5G mobility, cloud computing, software innovation, autonomous vehicles, smart city infrastructure and more.
Live tours of Curiosity Lab at Peachtree Corners, including the country's first "IoT central control room" implemented by a city (where data from all IoT devices across the city's smart infrastructure is managed, analyzed and acted upon through a single pane of glass), are included in the conference experience for attendees, sponsors, speakers and partnering organizations.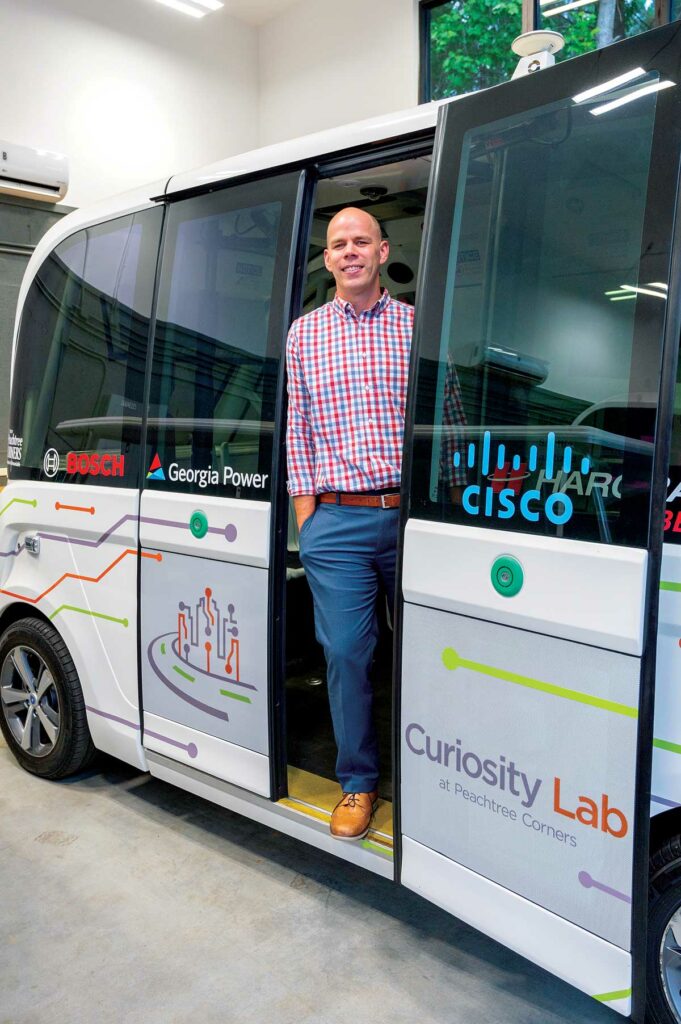 "Systems Integrators, technology innovators, automotive industry executives and government transportation leaders will convene in the heart of what's being called 'Silicon Orchard' to focus on investment, design and deployment of the next generation of connected vehicle infrastructure. This conference is a truly unique opportunity for solutions providers and experts to help forge a new digital architecture for communities and regions. At Peachtree Corners, connected smart city infrastructure isn't just a concept: it's a living reality that's experienced every day by our residents and some of the brightest technology developers in the world who are proving out emerging solutions in a real city that can't be replicated in a closed setting." –Peachtree Corners CTO and Assistant City Manager, Brandon Branham
Interested individuals can respond to the Call for Speakers and register for more information online at https://v2x.live/.
For more information on Peachtree Corners and the Curiosity Lab, or to schedule a briefing with city government officials, contact Peachtree@GoDRIVEN360.com.