First Mixed-Use Project under the New Ordinances Appears Before the City Council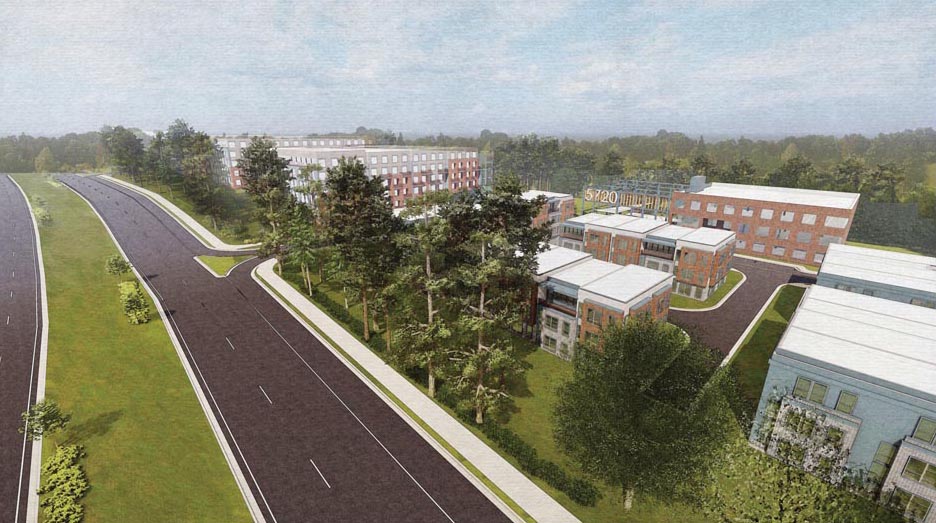 Development could bring housing, improvements to the area
A pending mixed-used project along the Peachtree Parkway commercial corridor promises to give a new look the area while bringing to vivid life the "live-work-play" concept undergirding such developments. More than 300 apartments and townhomes are planned, along with office and retail, said officials.
Project under review
On March 23, the Peachtree Corners City Council got the first official look at the proposed rezoning stretching from 5672 through 5720 Peachtree Parkway. It would convert a 9.25-acre swath from M-1 (light industry district) to Mixed Used Development (MUD) for the proposed multiple-use complex. The project's housing stock is targeted to workers in the nearby Technology Park area.
City officials said the proposal will be back before the council for a public hearing and possible final approval April 27. The city planning commission signed off on it March 16.
The application from Alliance Realty Partners is the first to emerge since the council approved substantial revisions to the city's existing multi-use ordinance in February. A couple of the key provisions provide that such developments have a minimum mix of three uses instead of the former two. The changes also allow developers to earn so-called "density bonuses" allowing them to increase the number of residential units per acre in return for pledging project enhancements drawn from a city-approved list.
The proposal falls nicely into line with both provisions.
With the revised ordinance in mind, "The developers have taken advantage of it, we believe, for the betterment of the entire project," said City Manager Brian Johnson during the Prime Lunchtime city podcast. "Due to communication that happened prior to the project being submitted and some changes since, it actually has less units than the developer originally requested."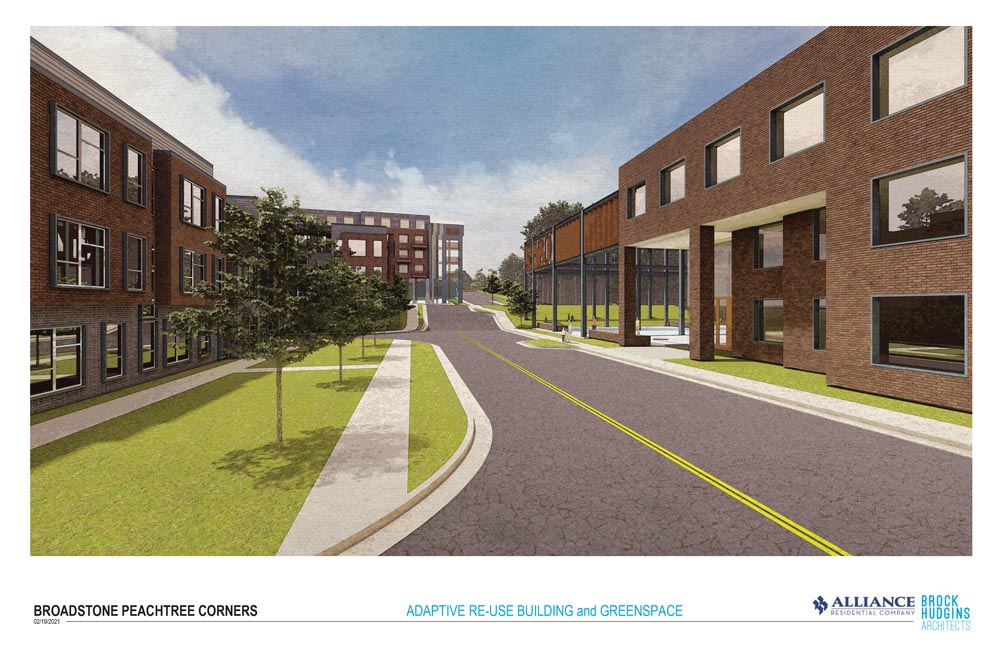 Project improvements
Representative for Alliance and attorney Shaun Adams said the original proposal called for nearly 60 more units than the 295 multi-family apartments and 26-single-family attached townhomes ultimately settled on. He said the pullback will provide for a more "boulevard-like" entrance into the project from Peachtree Parkway and increase the development's setback from the main road.
"A lot of it had to do with the changes in the MUD ordinance and because of feedback we received from the community," he added.
The earlier ordinance change caps residential density at 32 units per acre. In this case, Alliance would be permitted to increase density to 34.69 by pledging to preserve 1.75 acres of green space, providing for underground stormwater detention, promising that highly visible public art will be incorporated and including the adaptive re-use of an existing building.
But the text of the zoning change points out that that the 321-unit configuration is not a done deal. The plan is contingent on on-site conditions, zoning compliance and whether fully-fleshed-out engineering plans meet regulations.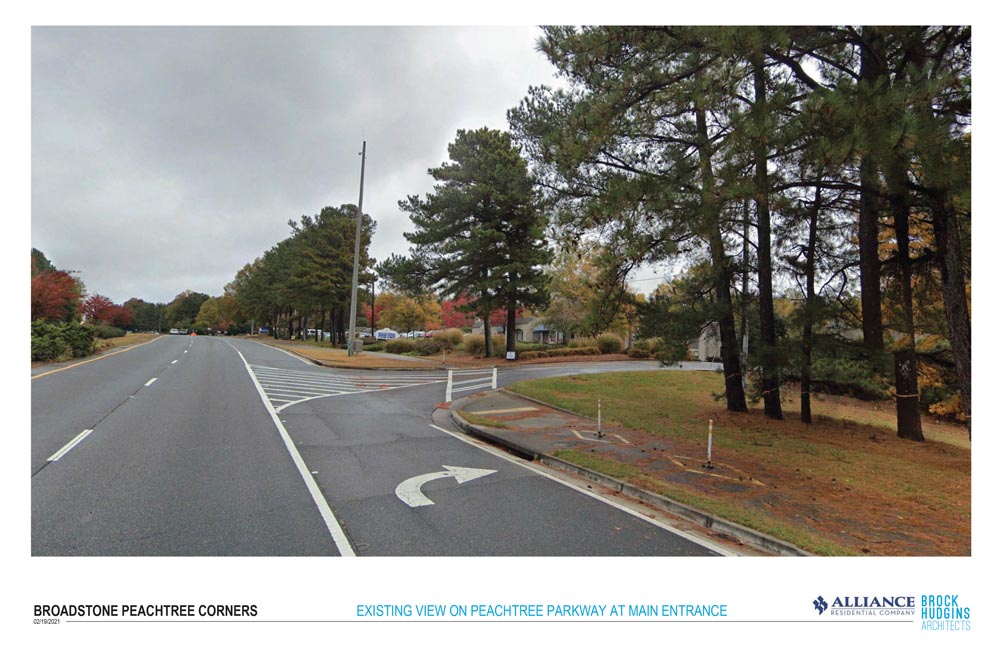 Clean-up and makeover
The existing structure being retained is a three-story office building on the site that dates from the early 1980s. It will get a substantial makeover, said officials.
Johnson said the refurbished building will contain "something similar to 'We Work'-type office space. There will be some amenities for the local residents like clubhouse amenities, and I think they have templated a coffee shop to go in there."
Also currently on the property are a number of single-story commercial condos which are largely, as the manager put it, "in a very degraded condition" with many of them empty and plagued by break-ins. Those will be swept away.
A couple of other esthetic/environmental considerations also come into play, said Johnson. "All of the trees along Peachtree Parkway are remaining and at the end of project there will more trees because of replanting than they started with," said the city manager. He said also worth noting is that existing impervious surface on the site will be reduced.
Potential retail
Johnson said the exact amount of retail space tucked into the multiple-building complex is a moving target with discussions ongoing between the developer, its representatives and the city.
Adams agreed, saying they're working on a configuration of about 2,000 square feet for that aforementioned coffee outpost — but stay tuned.
"You and I could be like 'it would be great to have a mini-shopping area there,'" said Johnson during the podcast. "But if the developer can't fill it, nothing would be worse than a development that started off with too many square feet of retail that they can't fill — and that has happened."
Adams said that with plenty of retail nearby, the emphasis won't be on competing with that existing landscape. Instead, he said, "Let's bring the housing to the area to support the jobs within Technology Park. That will bring more people to support the surrounding commercial and retail."
City officials have said that the multi-use approach brings several advantages, such as providing more housing types and choices while boosting walkability, thus decreasing automobile trips. They're also seen as especially appealing to millennials and empty nesters.
As Mayor Mike Mason said in an earlier interview with Peachtree Corners Magazine, "those are two segments of our population that are not currently well-served with regard to housing options."

Peachtree Corners Businesses Encouraged to Join Security Camera Registration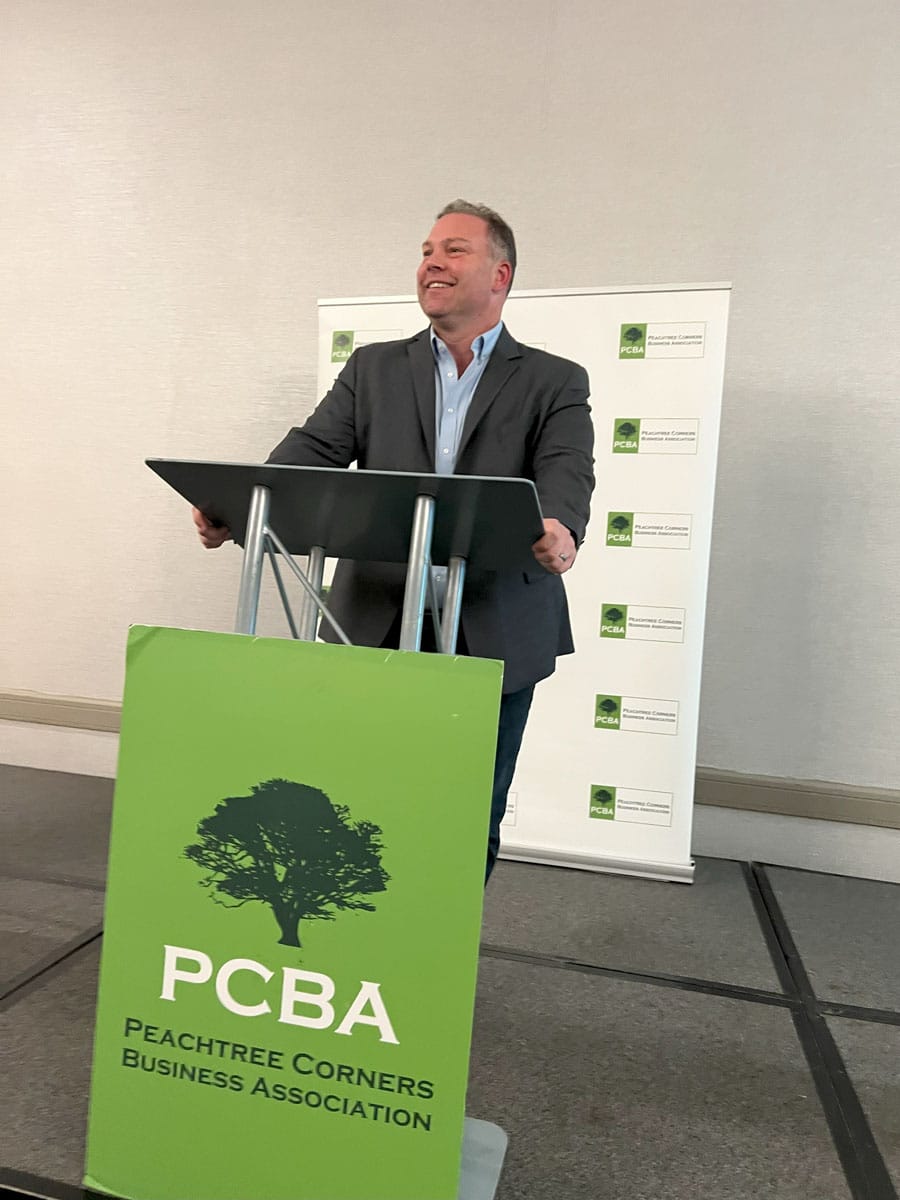 After spending years with the U.S. military and companies that develop safety systems, Chris Lindenau wanted to offer that same level of security to average citizens.
"I have been leading and serving a team of dedicated, brilliant professionals as we help communities, directors of security for businesses and public safety leaders establish interoperability between community and public safety camera, AI and alert assets at an unprecedented scale," Lindenau, CEO of Fusus, said.
He addressed an audience gathered on September 28 at the Peachtree Corners Business Association Business After Hours Speaker Series at the Hilton Atlanta Northeast.
The technology Lindenau's company has created, the fususONE ecosystem of software and hardware solutions, is the foundational platform for the world's real-time operations centers. It has helped hundreds of cities and businesses establish a unified security footprint unrestrained by proprietary technology limitations, according to the company's literature.
In order to make it work at its optimal capacity, however, it needs the community — especially business owners — to join in.
"As I understand from our friends at GCPD [Gwinnett County Police Department], you've got a success story recently utilizing the system to catch a homicide suspect — I think it was within 45 minutes from the time of the incident," Lindenau said. "This isn't something that just exists here in our backyard, it exists all over the country."
He encouraged everyone in attendance to sign up for Connect Peachtree Corners, a camera registration for businesses and homes. Right now, there are only 247 cameras registered within the Peachtree Corners city limits. Without interconnectivity, crimes that could have been solved in minutes may end up taking days or months — or may never be solved.
"That lack of information impacts the timeliness of response. It's not just about apprehending the suspects, it's also about bringing closure to families, because they are out on a limb until these people are apprehended," Lindenau said.
For more information, visit connectpeachtreecorners.org.

DW1 Unveils New Peachtree Corners Headquarters and Brand Identity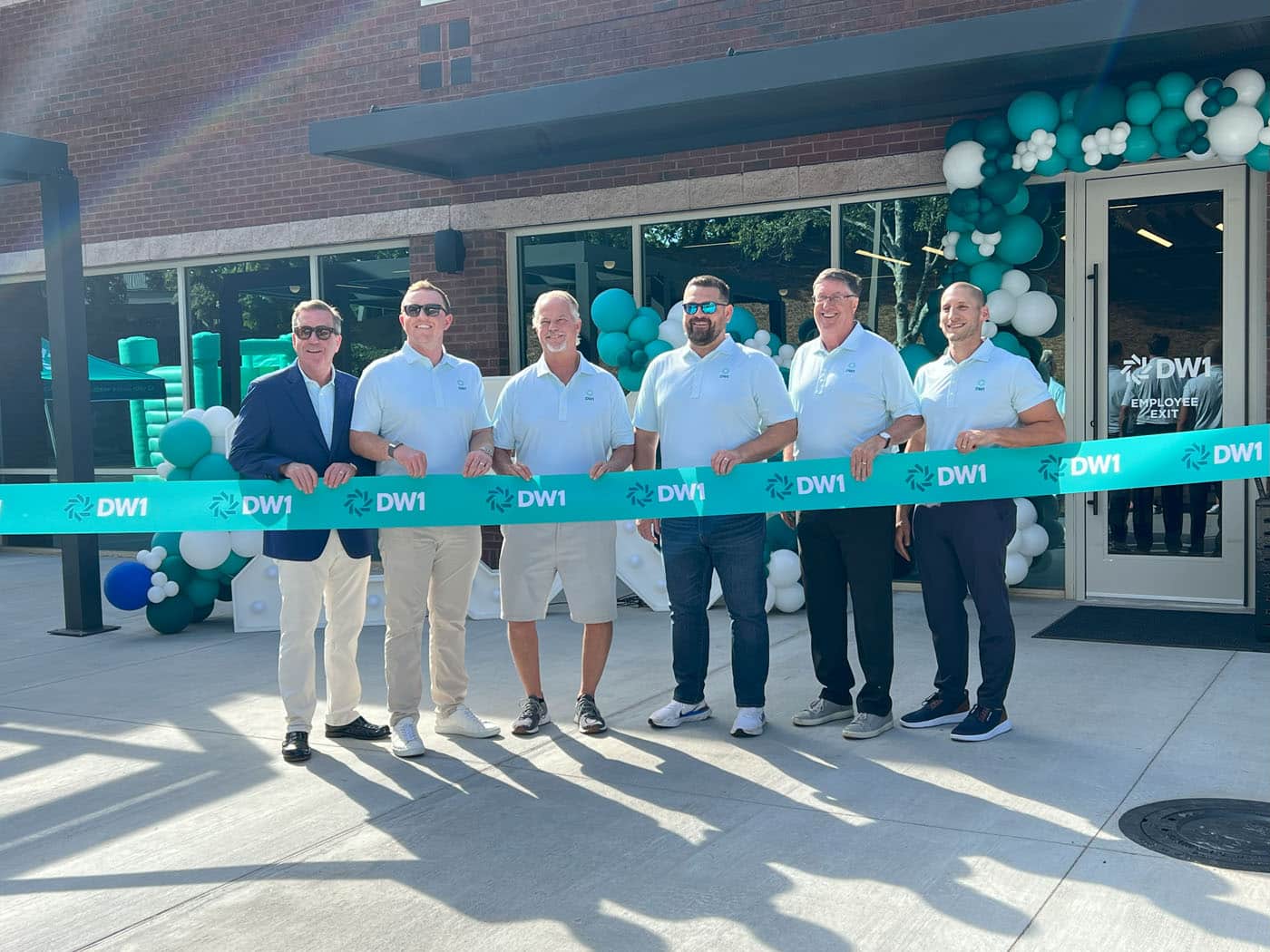 DW1, formerly known as Discount Waste, Inc., has now settled in its office in Technology Park. As Peachtree Corners sees a surge of development, DW1's move and rebranding stand out.
Situated at 250 Scientific Drive NW, the 45,000-square-foot building has 150 private offices and seven conference rooms. It also has an advanced training room and a "Town Center" designed for company lunches.
Additionally, the space doubles as an art collection that adds character to the workspace.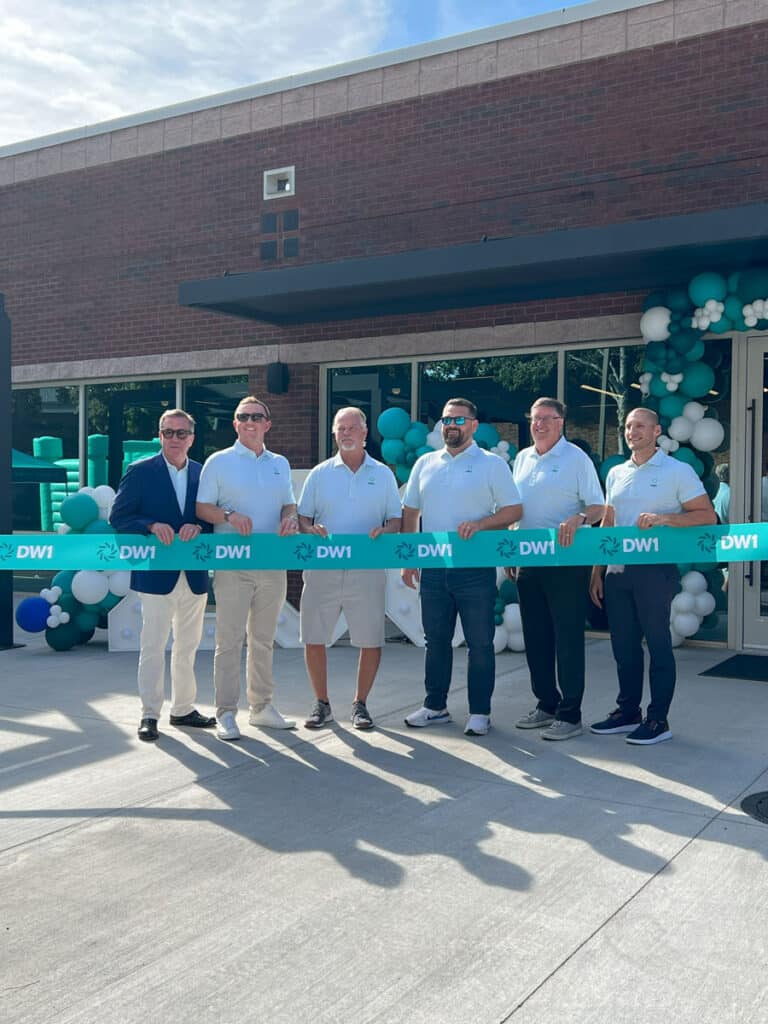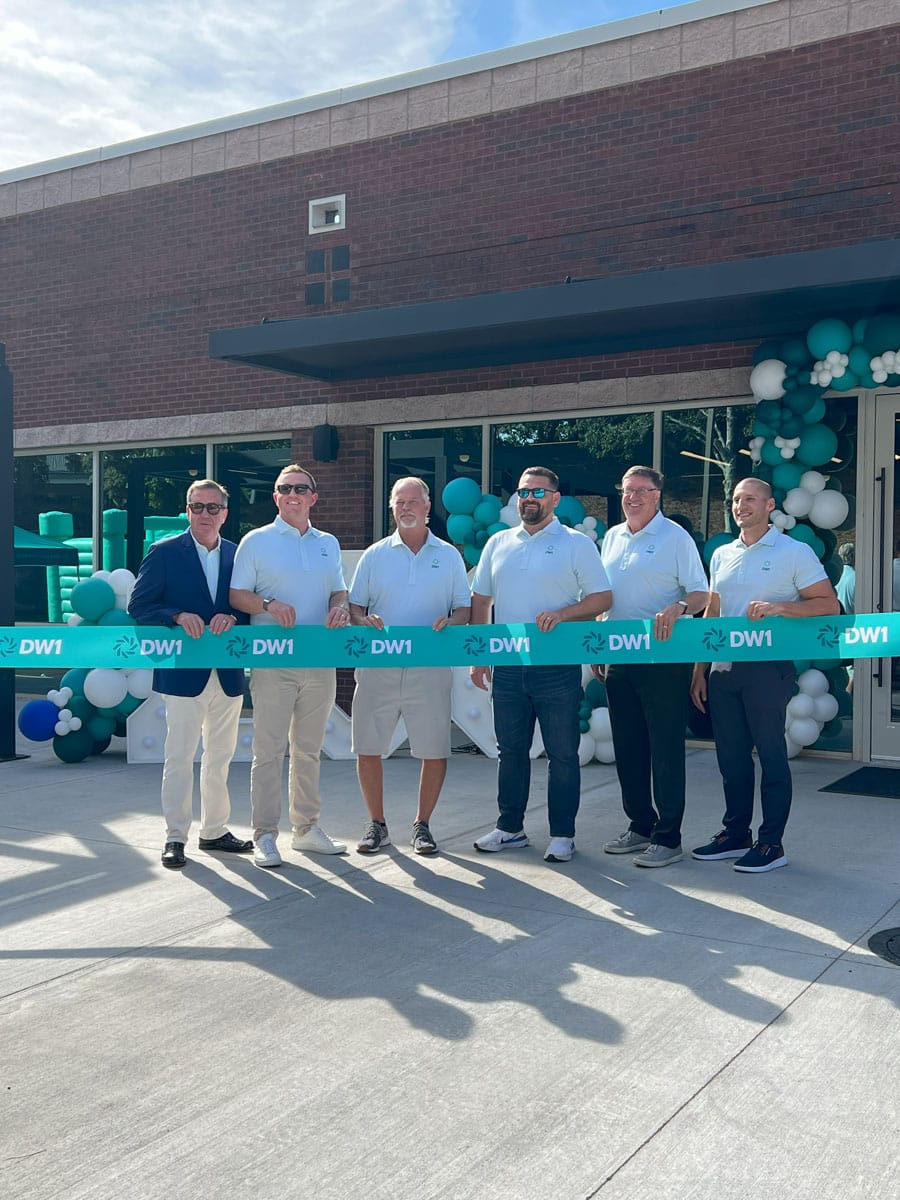 This move brings together their previous locations at Engineering Drive and Triangle Parkway. It consolidates over 100 employees who have been dispersed since 2019.
The inauguration event took place on September 28, 2023, with a ribbon-cutting ceremony. Vice Mayor Weare Gratwick, City Councilwoman Lorri Christopher, Southwest Gwinnett Chamber (SWGC) Chairman Bill Diehl and Executive Director Beth Coffey attended the event.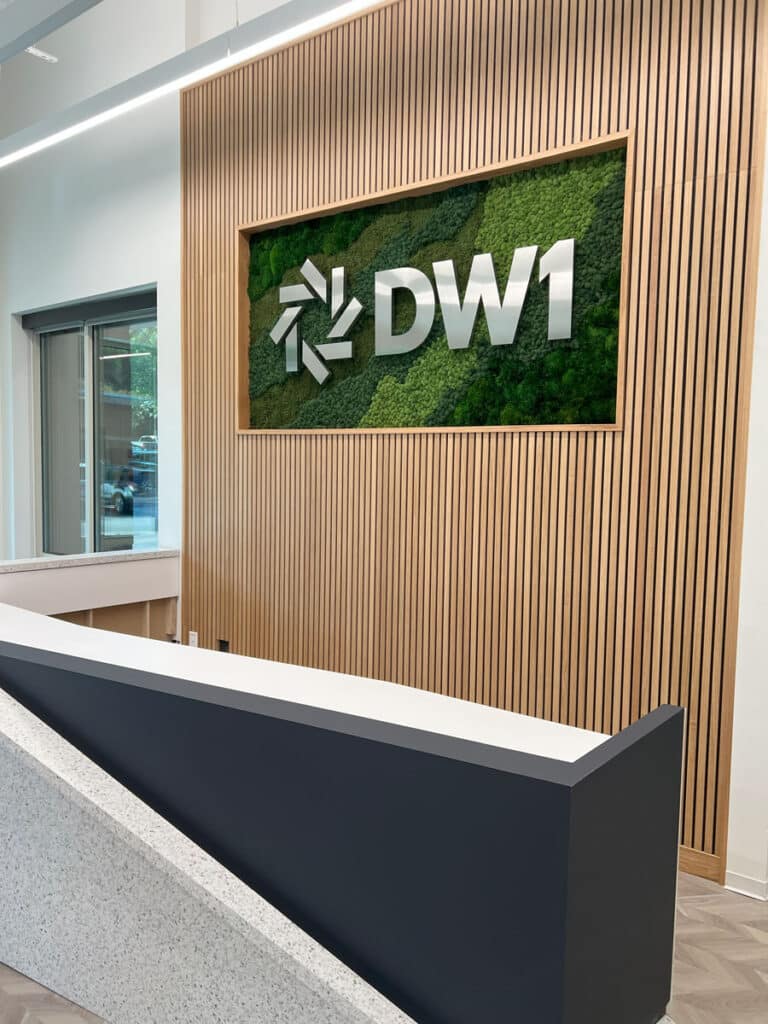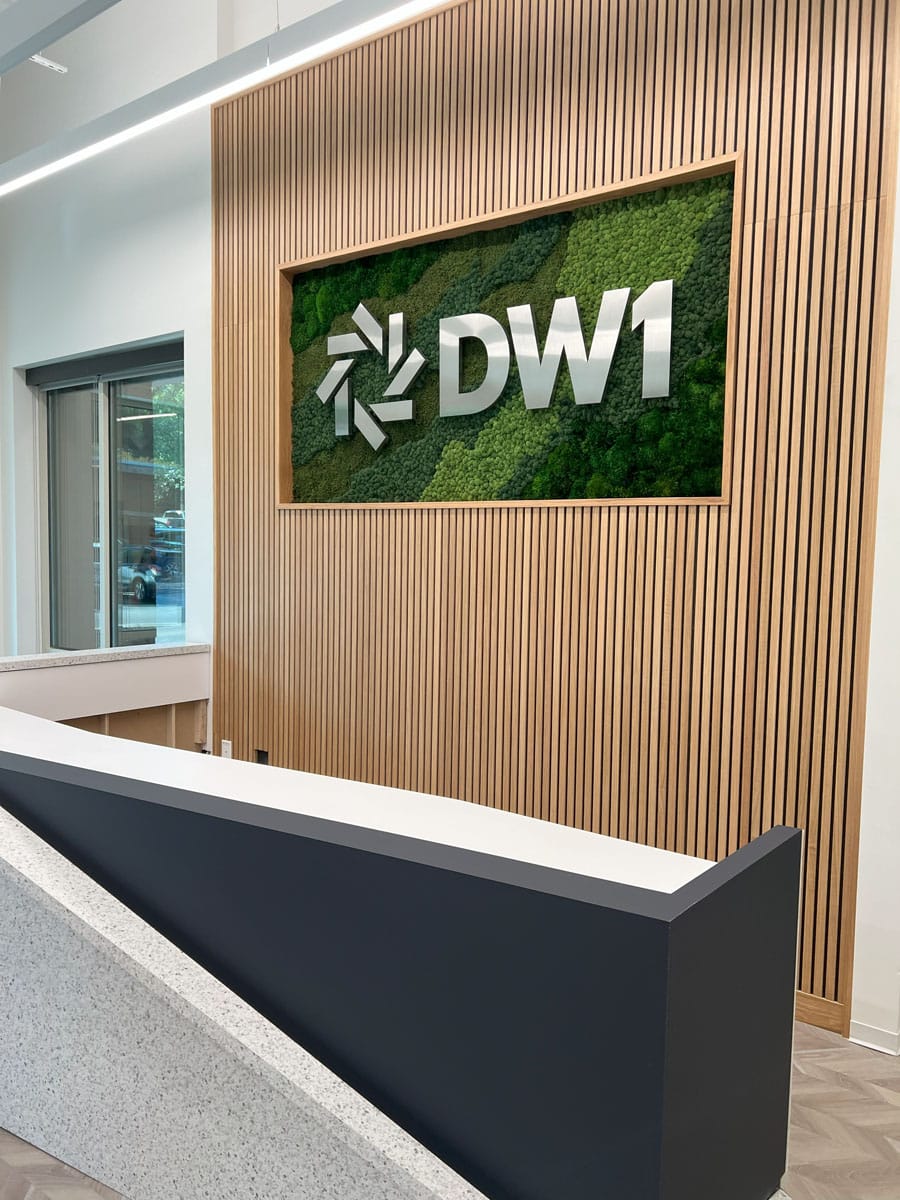 Board members Margie Asef, Larry Benator and Patty Thumann were also present.
Since its start in 1999, Discount Waste, Inc., now transitioning to DW1, has been a provider of waste removal and job site solutions.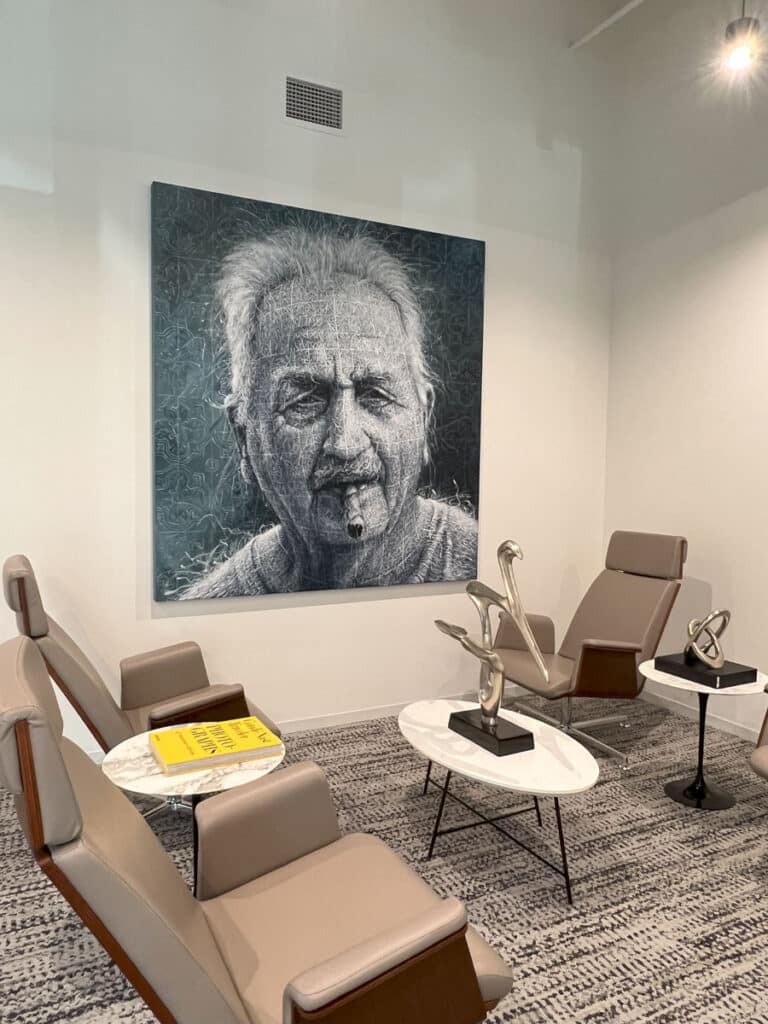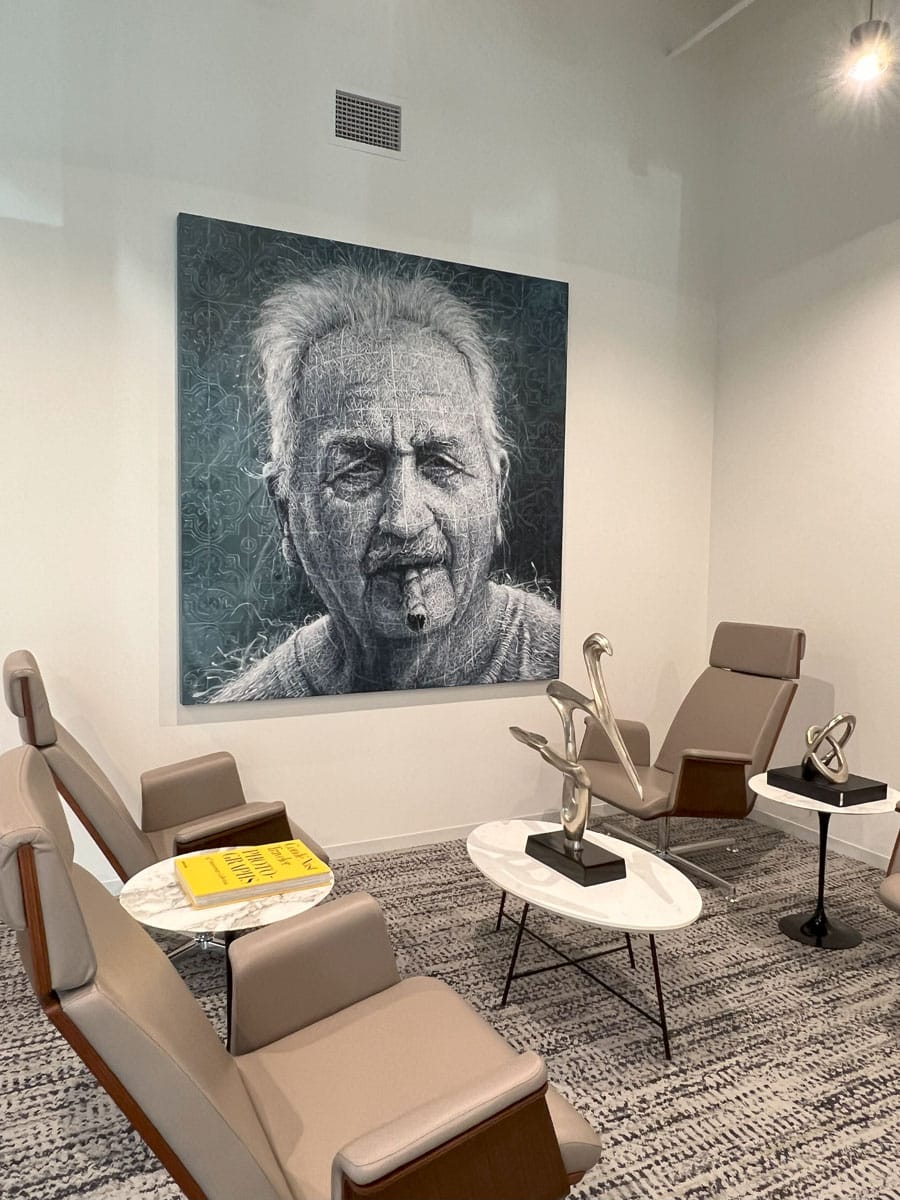 Serving a wide range of clients, from general contractors and retailers to commercial establishments, the company has always emphasized strong client relationships and service.
Outside of the business realm, CEO Ed Foye's commitment to societal change is evident with All Children, Inc. This initiative focuses on delivering essential resources, such as nutrition, education and shelter, to children with disabilities in developing countries.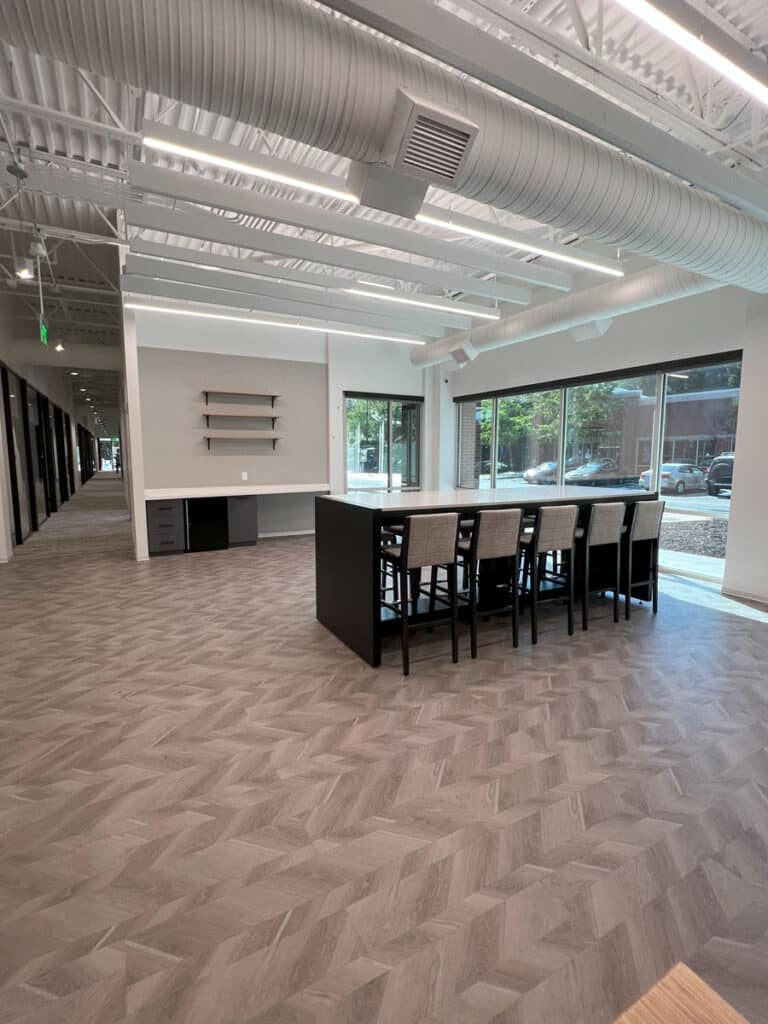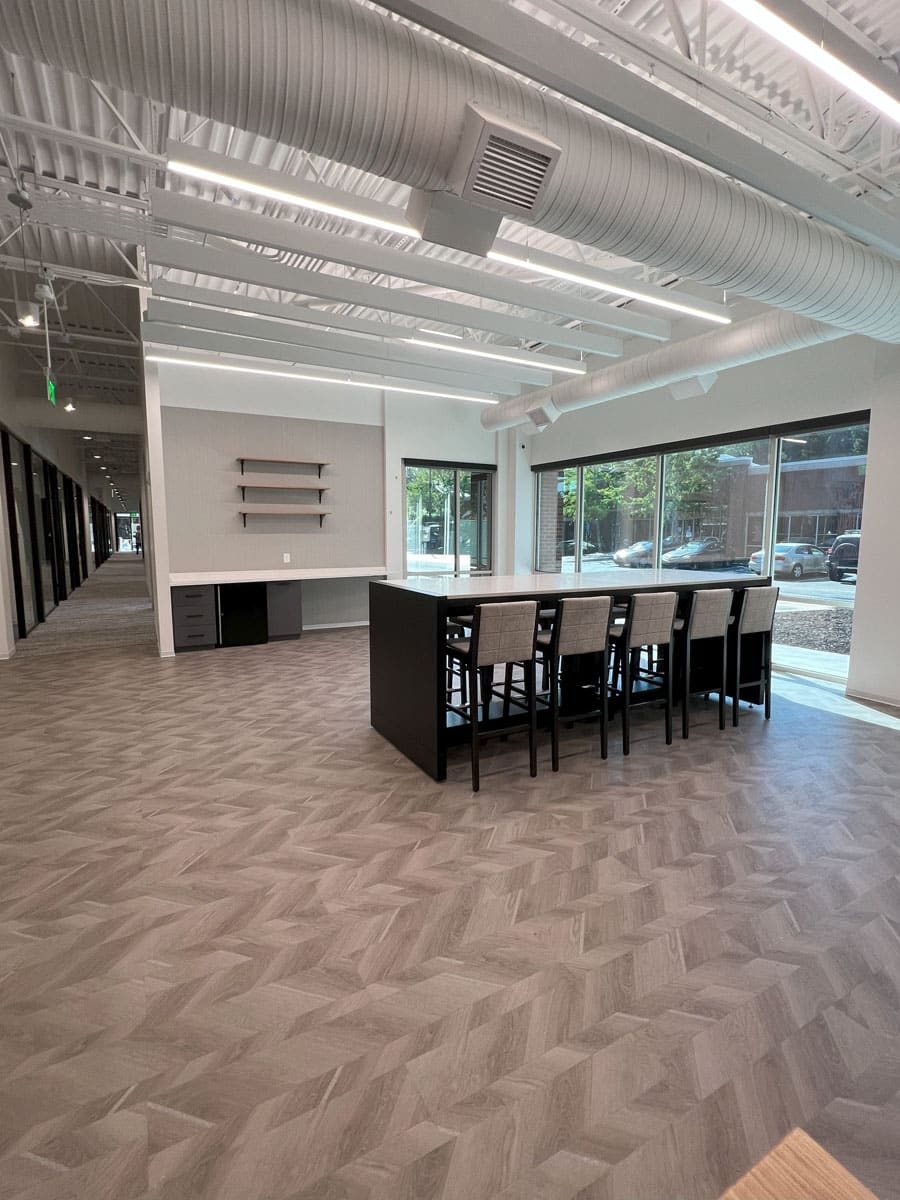 To know more about this effort, visit AllChildren.org.
A representative from DW1 shared, "We were thrilled to welcome our employees and their families to the new location on September 28. To learn more about our company's next chapter, please visit DW1.com."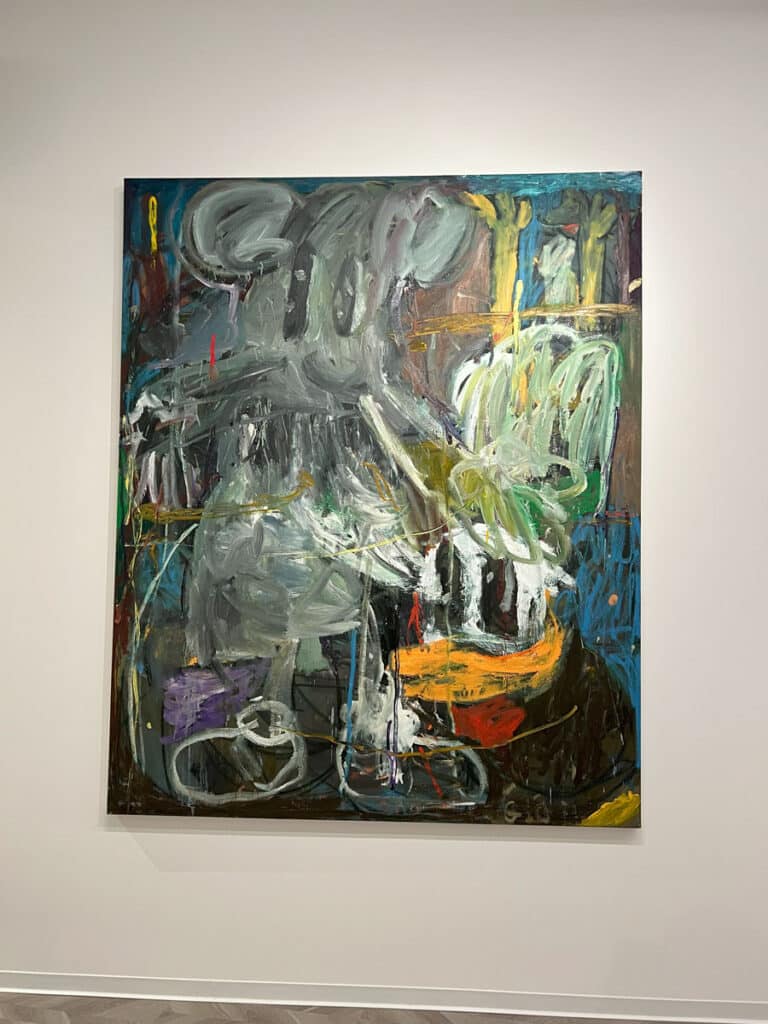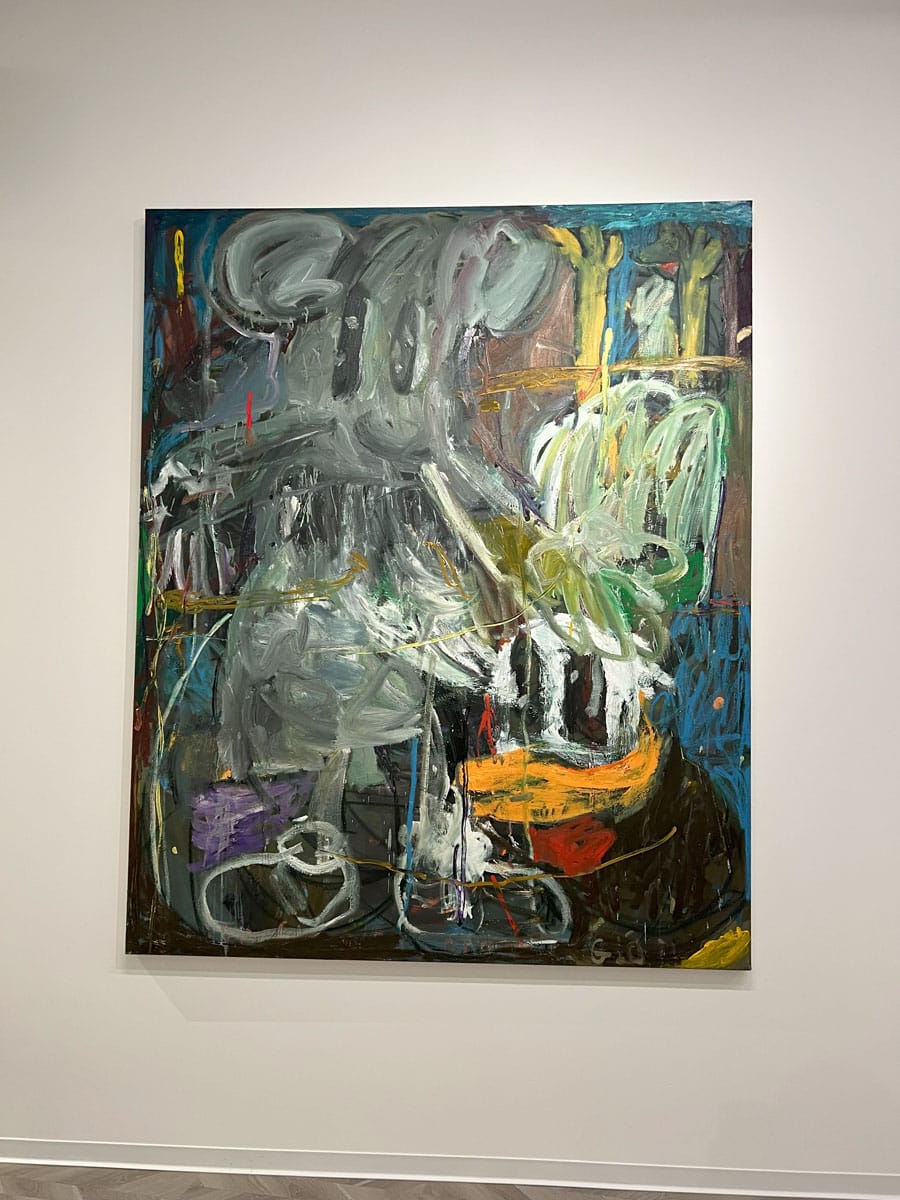 New Retail Concepts Join Merchandise Collection at The Forum Peachtree Corners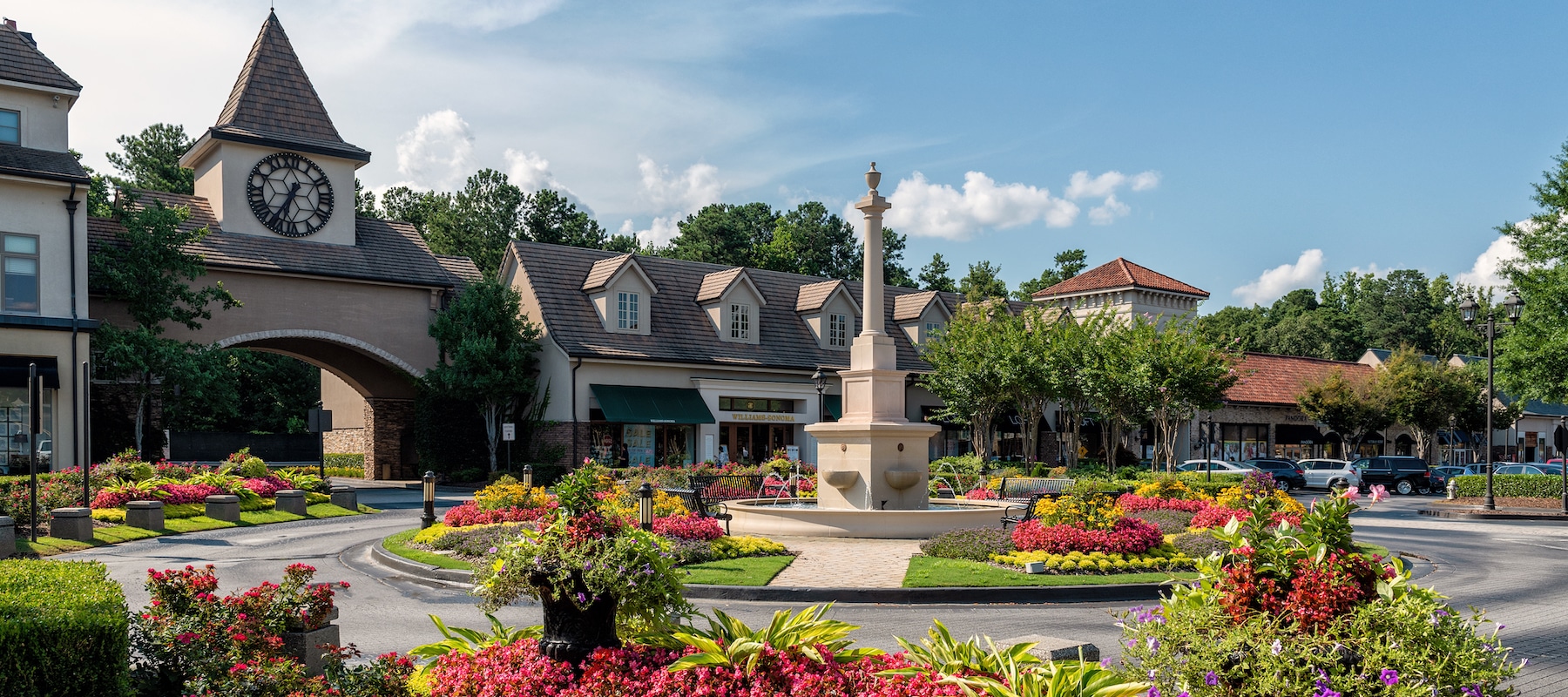 As North American Properties (NAP) and Nuveen Real Estate (Nuveen) transform The Forum Peachtree Corners into a mixed-use development, several new businesses are joining the merchandise mix. 
National retailers that signed long-term leases include Lovesac, Petfolk and Stretchlab. Temporary license agreements were reached with Auburn Candle Company, The Baby Nook and Girl Tribe Co.
Meet the retailers
Lovesac – This company designs, manufactures and sells unique furniture that's guaranteed for life. It offers modular couches called Sactionals, foam beanbag chairs called Sacs and associated home décor accessories, including home audio systems.
Upon opening next to Chico's in spring 2024, Lovesac at The Forum will be the ninth location in Georgia and fourth in NAP's portfolio.
Petfolk – Founded by vets with decades of experience in clinical practice, Petfolk is an animal hospital and pet care center built with pets and their owners in mind.
Veterinary services include exams, vaccinations, urgent care, nutrition, diagnostic testing, digital radiology and more.
The Forum location opens this October by Chipotle, marking the brand's second brick-and-mortar in metro Atlanta.
Stretchlab – Recognized for its customized, assisted-stretch sessions, Stretchlab is a wellness concept specializing in one-on-one routines led by nationally accredited flexologists.
Using a proprioceptive neuromuscular facilitation (PNF) approach, paired with dynamic and static stretching, the team is able to identify tightness and imbalances in the body. They then build a custom routine for each client to develop a wider range of motion and flexibility.
Stretchlab opens next to Club Pilates at The Forum this winter.
Auburn Candle Company – Established in 2020 and based out of Auburn, Alabama, Auburn Candle Company hand-crafts signature candles and fragrances, free from additives and dyes.
In addition to shopping for pre-poured candles as well as other bath, body and home goods, candle lovers can develop their own creations at the in-store pour bar.
Its year-long pop-up at The Forum, opening in October, will be the company's first venture in Georgia.
The Baby Nook – A haven for anyone seeking baby essentials and gifts, The Baby Nook will feature a select collection of baby items that combine functionality, safety and aesthetic appeal.
The year-long pop-up will open in October next to Soft Surroundings.
Girl Tribe Co. – NAP is expanding its existing relationship with Charlotte-based Girl Tribe Co. to bring a temporary store to The Forum from October 6 through December 31.
Created by childhood best friends and co-founders Sarah Baucom and Carrie Barker, the brand offers a collection of clothing, graphic tees, accessories and lifestyle products.
A combination of proprietary products and items made by local female entrepreneurs will be available for purchase in Suite 505, next to HomeGoods. Girl Tribe Co. also plans to host a series of events, workshops and networking sessions during its stay at The Forum.
The Forum's merchandise mix continues to grow
These forthcoming brands join KeenaBela, Gifts We All Want and Go! Calendars, Toys, and Games as the latest additions to The Forum's tenant collection.
KeenaBela, an Atlanta-based, eco-friendly sleep, lounge and resort-wear brand, officially opened its year-long pop-up at The Forum last month.
Additionally, specialty boutiques Gifts We All Want and Go! Calendars, Toys, and Games, have once again returned for the holiday season.
"We have seen a tremendous amount of interest from small, local business owners looking to grow their brands in a low-risk, incubator-style environment," said Emily Narchus, director of ancillary revenue at NAP.
"As our leasing and development teams continue moving forward on The Forum's renaissance, we are excited to play a part in upgrading the center's retail makeup."
NAP is nearing completion on the north end plaza and anticipates an early fall delivery of the 1,700-square-foot greenspace. This is the first, and smaller, of two community-driven spaces being adding to the property as part of its overall redevelopment.
Along with the ongoing retail improvements, renovations to the office lobby in building 5185, anchored by Trader Joe's, are now complete.
The Forum has partnered with the Peachtree Corners Photography Club to display and sell winning pieces from its first juried exhibition in the revamped entrance.
To stay up to date on the latest property news and happenings, follow The Forum on Facebook, Twitter and Instagram or visit theforumpeachtree.com.