Cars and 'Q fundraiser benefiting Cystic Fibrosis Foundation, with a PTC resident ambassador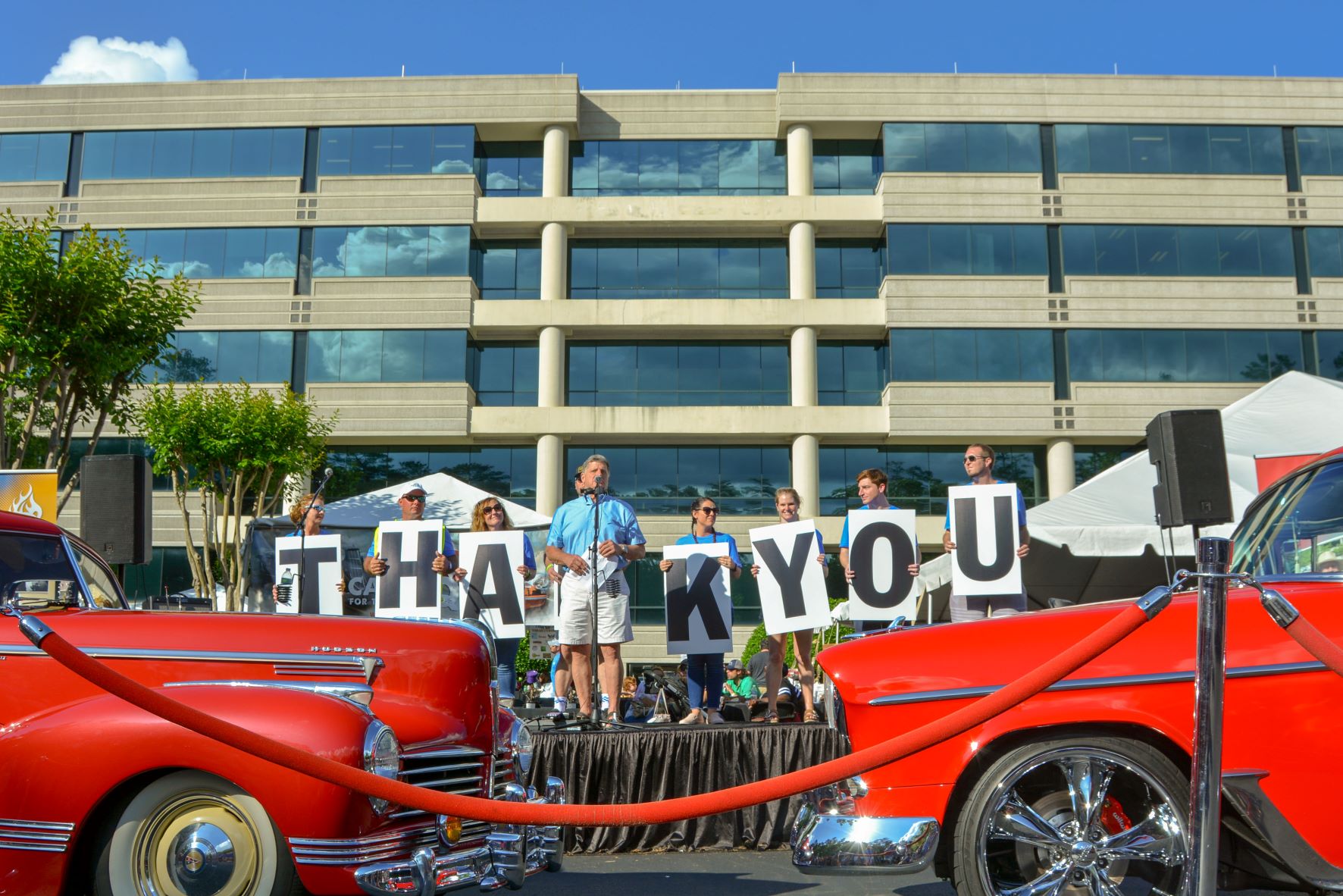 Entering into its twelfth year, the Cars & 'Q for the Cause event hosted by Choate Construction has raised more than $2.3 million for the Cystic Fibrosis Foundation, funding to find a cure for Cystic Fibrosis (CF). Choate Construction will hold the event on October 16 from 3-6 pm at the Choate offices in Sandy Springs, a phenomenal car show complete with live music, delicious bbq, and craft beers.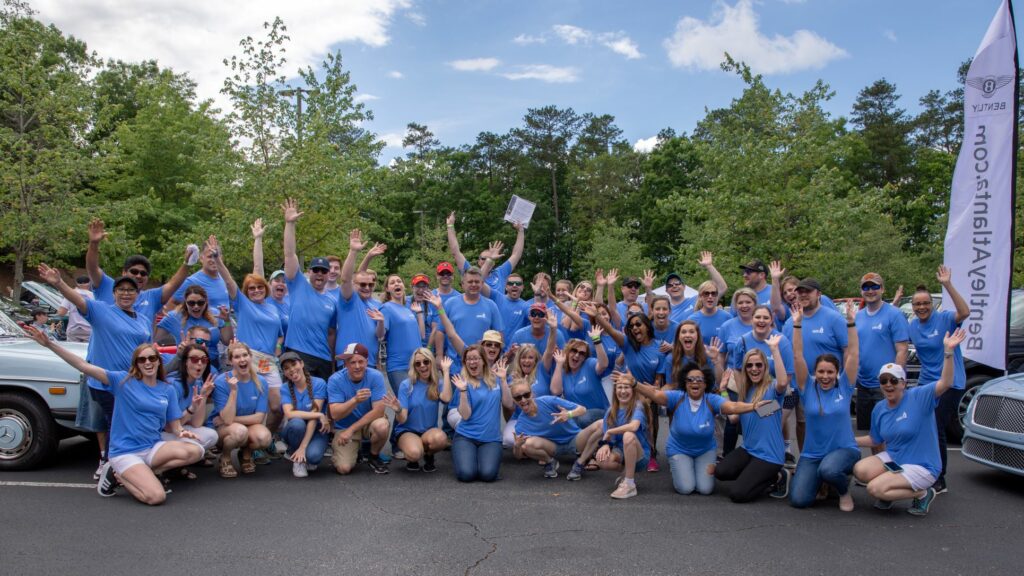 For nearly 30 years, Founder & Chairman Millard Choate, along with senior management at Choate Construction, have made it their personal and corporate mission to help fund a cure for CF with his daughter and Choate Construction's Vice President of Marketing Emily Bridges at the helm.
"Choate's support of the Cystic Fibrosis Foundation began in 1989, pretty much at the inception of the company," Bridges said.
The steadfast mission is deeply personal, in that Bridges' lifelong best friend Leann Ott was diagnosed at age 3 with CF, around the same time of the company's launch. Fast forward a few decades, Choate has many CF fundraising events under its belt, from walks to galas to golf tournaments.
In order to focus their efforts and not to spread themselves too thin, the business "pivoted a little bit" according to Bridges, into something their "people would enjoy, what tends to be coined 'passion fundraising'. You do something that you love and try to bring funds by way of it, through awareness."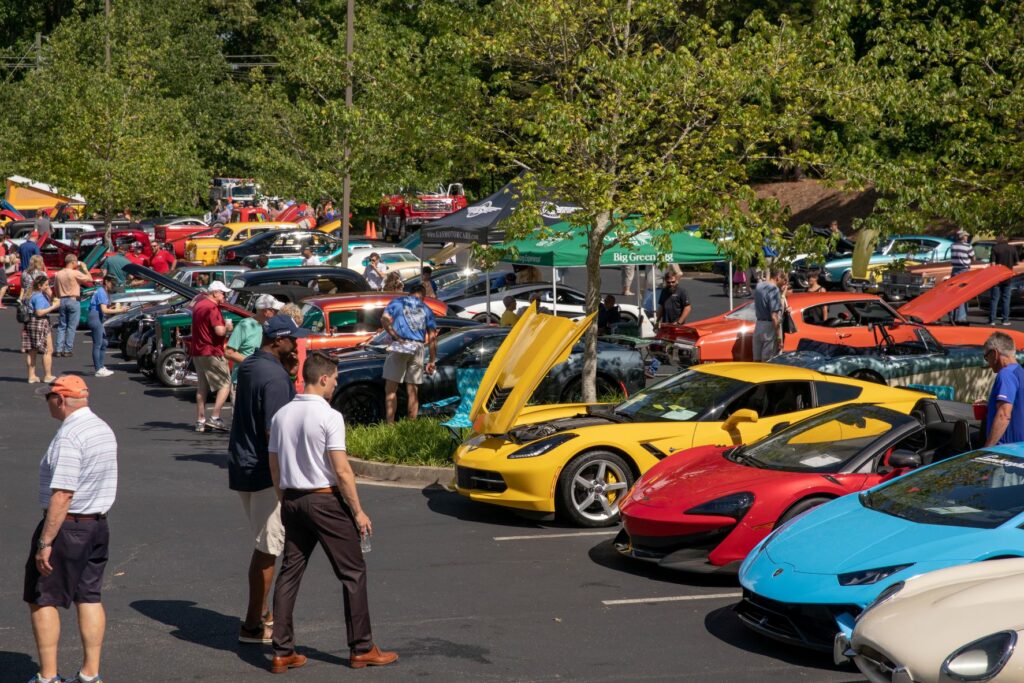 So Cars and 'Q became one of the most popular passion projects to prosper in this new mindset. So hopefully people may come for the attraction of the shiny cars and yummy bbq but then be moved by the compelling stories of this year's ambassadors speaking in support of the CF Foundation.
One of the 2021 Ambassadors at the event is Charlotte Mavros, a sweet and active two-year-old resident of Peachtree Corners. Charlotte was diagnosed with CF at birth and has courageously battled life-threatening complications with the support of her mother Heather and father Kyle, her family, and the CF community.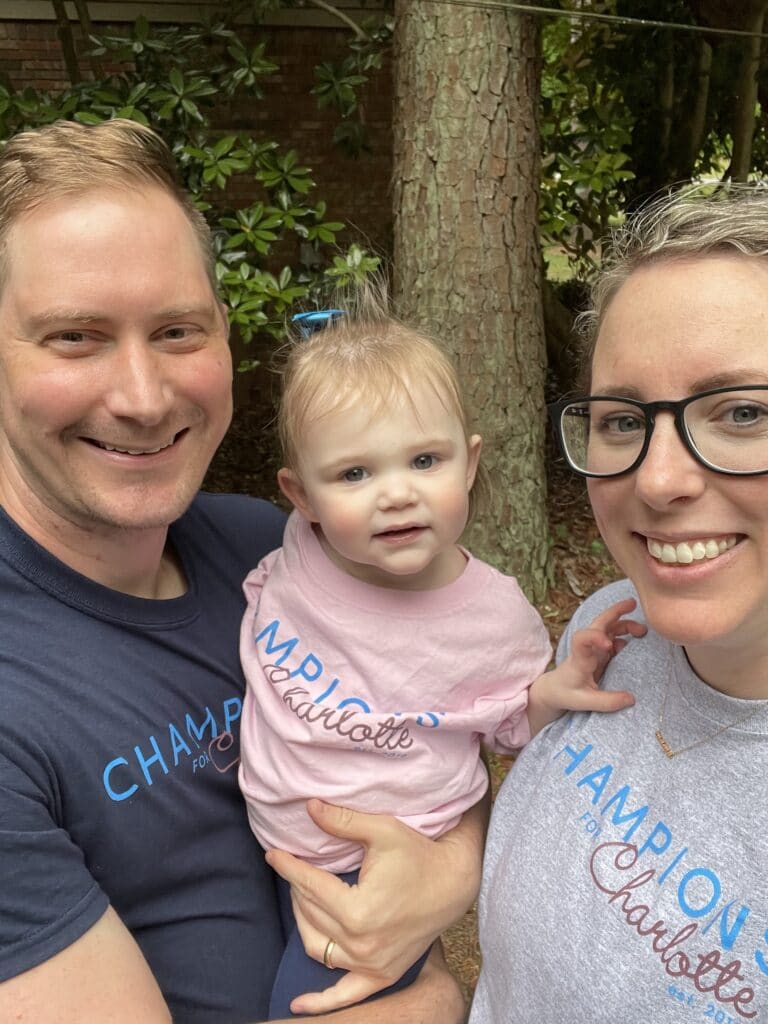 "The CF Foundation began as a grassroots effort—started by parents who wanted more for their child's future than what was predicted for someone with CF in the 1960's. Today the CF Foundation is known for leading the charge of one of the best stories in medicine.  It's on those founding parent's shoulders we stand as we continue to fight for a cure" Heather Mavros said.
The mission of the Cystic Fibrosis Foundation is to cure cystic fibrosis and to provide all people with CF the opportunity to lead long fulfilling lives. For those unfamiliar with the condition, CF is a progressive genetic disease that generally causes persistent lung infections and inhibits the ability to breathe over time. Heather and Kyle Mavros were unaware of their shared status as carriers for CF prior to having children but are now passionate about driving the momentum for a cure forward. 
"Charlotte cannot advocate for herself. As her parents, Kyle and I consider it our duty to advocate on her behalf until she has her own voice. Looking at her from the outside all you see is a healthy, happy and strong toddler. She is two years old and according to any developmental book, she's right on track. We work tirelessly to make sure that Charlotte remains healthy. Our day-to-day life is very involved as it comes to her care. Truly, we are driven by a dream that one day Charlotte will live free from the burden of CF."  Heather Mavros said.
Choate Construction Company fights alongside the Cystic Fibrosis Foundation and amazing CF Ambassadors like Charlotte. Due to their unwavering support, in 2019 the FDA approved a life-changing drug called Trikafta. This drug is the first of its kind to treat the underlying cause of CF and is available for nearly 90 percent of people with CF. Just this year, Trikafta was approved for use for children ages 6-11.
While this drug has been a game-changer for people with CF, ten percent of the CF population does not benefit from this drug, along with a myriad of other complications. The Foundation and Choate Construction Company have committed to a cure for CF. So, the fight continues until CF stands for Cure Found.
Source: Background information regarding Choate's history with the event and with the Cystic Fibrosis Foundation provided by Zoë Ferqueron, Marketing Communications Specialist at Choate, along with Emily Bridges.
Talented Artists Needed for 2023 Gwinnett Multicultural Festival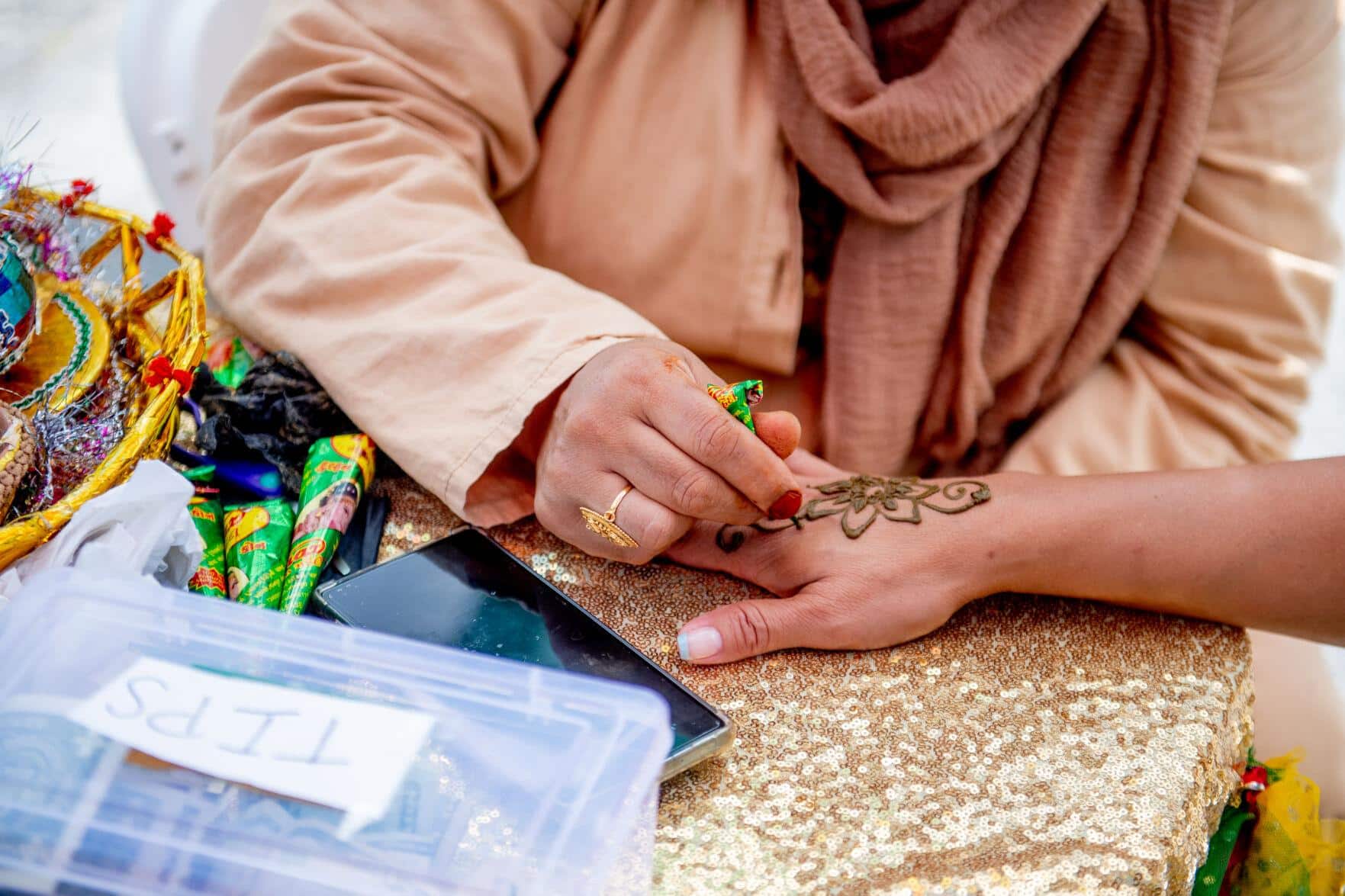 The 2023 Gwinnett Multicultural Festival is set for Saturday, May 13, 10 a.m.-2 p.m. Details will be released soon.
Photographers, painters, sculptors and artists are invited to exhibit their masterpieces at the 2023 Gwinnett Multicultural Festival. Performers — such as comedians, dancers, magicians, musicians and singers — are also invited to showcase their unique talents. 
Please note that while artists are welcome to exhibit their work, they will not be allowed to sell items at the event. However, they can let attendees know how and where to purchase the items at a later date.
Artistic exhibitors can access the festival performer application here. The deadline is Friday, April 14, 5 p.m.
Performers can fill out the performer application through this link. The deadline is Friday, March 31, 5 p.m.
Local businesses are also invited to support the Multicultural Festival with giveaways.
For more info, contact Outreach Manager Rachael Warnsley at Rachael.Warnsley@gwinnettcounty.com or call 770-513-5348.
Gwinnett County to Celebrate Earth Day with Community Recycling Event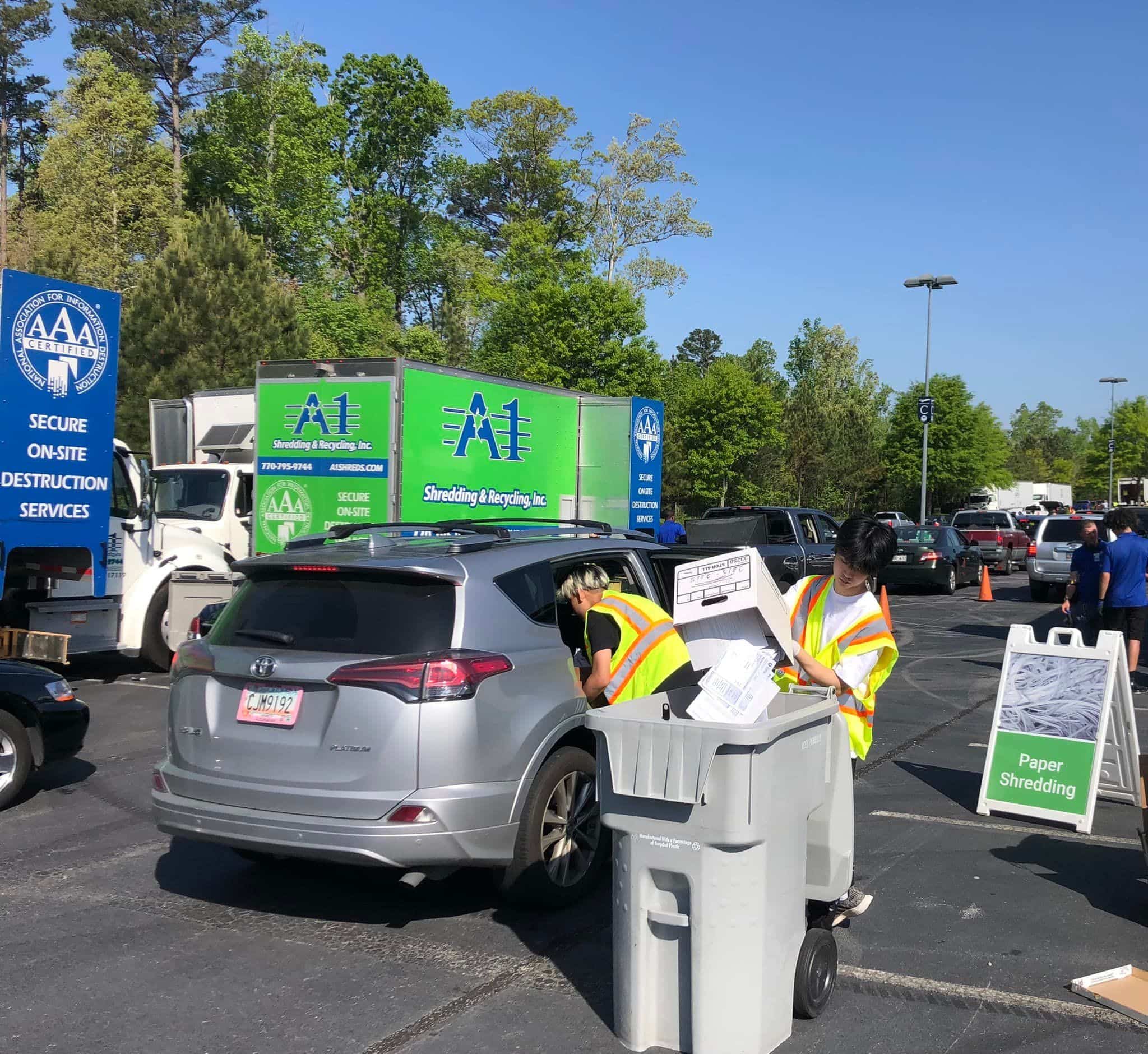 Gwinnett Clean & Beautiful (GC&B) and Gwinnett County Solid Waste are calling out to the public to start collecting tires, paint, electronics, clothing, sneakers and paper for this year's Earth Day Community Recycling. 
Over the last six years, GC&B has hosted a community-wide Earth Day-themed recycling event. Co-hosted with Gwinnett County Solid Waste, this year's event will take place Saturday, April 22, 9 a.m. to 12 noon at Coolray Field, 2500 Buford Drive in Lawrenceville.
"Celebrated by more than a billion people all over the planet since 1970, we are excited to participate in the world's largest environmental movement on Earth Day," said Schelly Marlatt, Executive Director of Gwinnett Clean & Beautiful.
"Designed to change human behavior and create opportunities for civic engagement and volunteerism, this year's theme is 'Invest in our Planet,' so we're asking our Gwinnett County neighbors to invest their time by either volunteering for this event or by combing through their closets, file cabinets, garages, basements, attics and storage sheds for items they no longer need that can be recycled into new products," she said.
"It's a win-win. Local residents get to declutter their homes, and we get to divert tons of items from our local landfills and give them new life!" Marlatt added.
During last year's event, Earth Day organizers helped 1,549 neighbors recycle 175,540 lbs. of items they no longer needed within the event's three-hour window. All told, 44,000 lbs. of electronics, 6,682 gallons of paint, 14 tons of tires, 2,720 lbs. of clothing and sneakers were collected for recycling, and 34,000 lbs. of paper were collected for shredding.
Beyond the all-important act of recycling, the Earth Day Celebration will include Touch-A-Truck, refreshments, a chance for residents to meet their haulers, opportunities to learn more about programs and services from various county departments, and more.
What to bring for recycling
Items collected that day will include latex and oil-based paints, electronics, tires, clothing, sneakers and paper for shredding.
Throughout the April 22 "rain-or-shine" event, the following items will be collected:
Paper for secure shredding — Limit to five copier paper boxes per vehicle.
Electronics — Recycling is free except for TVs, monitors and printers. There is a $15 cash fee per monitor or TV; and a $5 cash fee per printer. Projection/console TVs have a $35 cash fee.
Oil-based and latex paint — Please limit to 10 gallons per vehicle; cans must contain 25% wet paint.
Tires — Limit to eight tires per vehicle; no dealer tires.
Clothing and sneakers.
Materials should be placed in disposable containers or boxes. Containers cannot be returned.
Looking for volunteers
Volunteers are also needed for the event.
To register as a volunteer for Gwinnett County's Earth Day recycling event, visit the Volunteer Gwinnett page under the Employment tab at GwinnettCounty.com.
For more about this and other upcoming GC&B events, visit gwinnettcb.org. Questions may be directed to gwinnettcb@gwinnettcb.org or 770-822-5187.
UPCCA Community Service Scholarship Awards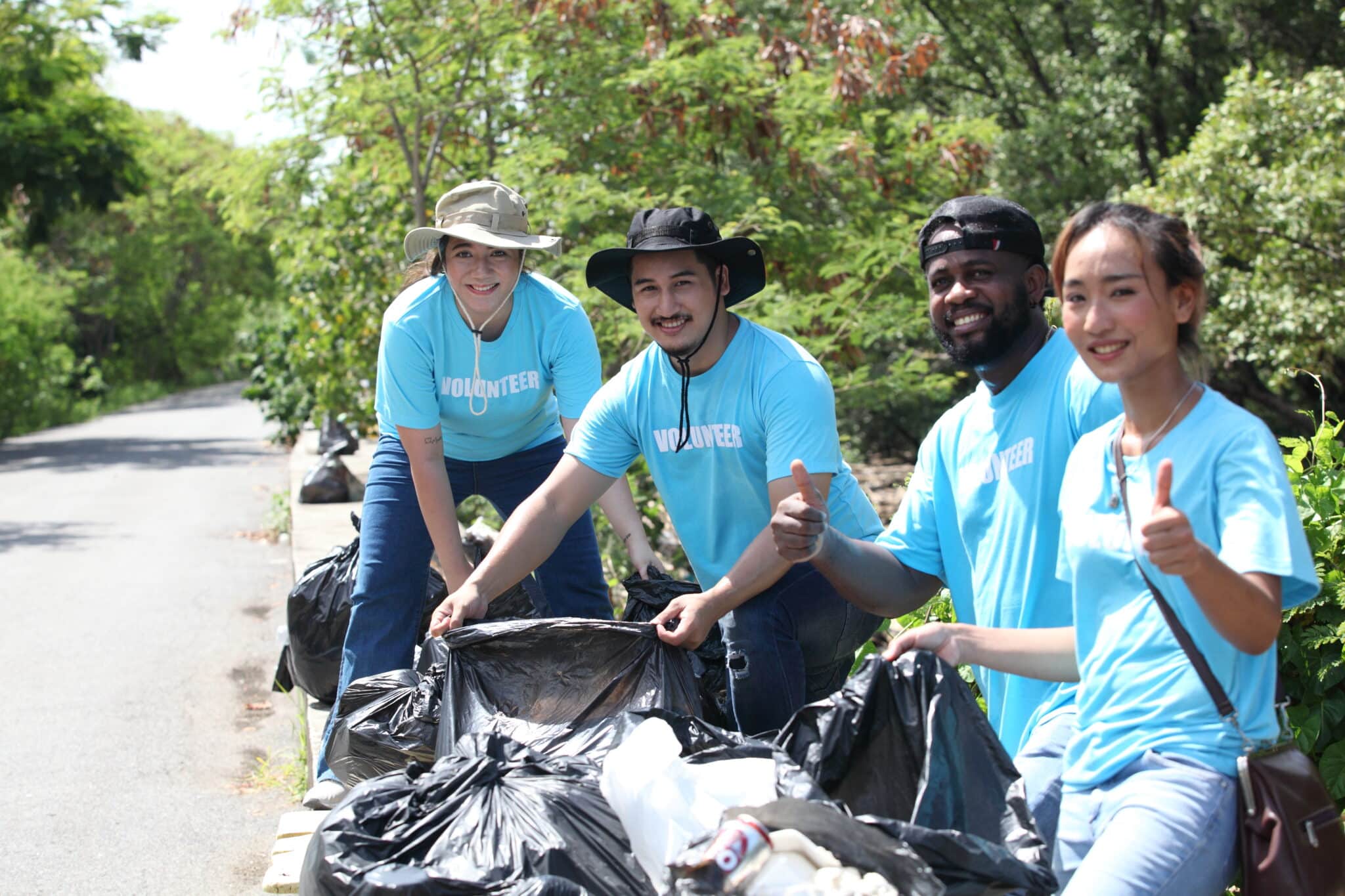 The United Peachtree Corners Civic Association (UPCCA) is again offering a Community Service Scholarship for high school seniors residing in Peachtree Corners. The 2023 scholarships will be awarded to students who have made the commitment to volunteer outside of school hours during their high school years.
New for 2023
Up to two UPCCA scholarships may be awarded.
The Debbie Mason Member Scholarship is a $1,000 scholarship. To qualify, the student or their HOA / neighborhood MUST be a member of UPCCA in good standing for the 2023 calendar year with membership fees paid on or before April 15, 2023.
If the applicant's HOA/ neighborhood is NOT a current paid member of UPCCA, they can contact their HOA, neighborhood board or president and encourage them to become a 2023 member.
Information for becoming a member of UPCCA can be found at upcca.org, or by contacting UPCCA president Matt Lombardi at 770-548-2989.
The Debbie Mason Community Scholarship is a $1,000 community scholarship in honor of Debbie Mason's commitment to serve her community. Students do not need to be a UPCCA member to qualify for this scholarship.
How to apply
High school seniors who meet the qualifications should:
1. Complete the Online Scholarship Application
The online application includes areas to upload documentation for the essay and service activities.
2. Write and/or video a 300-word essay about the community service work they have done that has had the greatest influence on them and why.
3. Include a Community Service listing of all activities they participated in while in high school.
Winners will be chosen strictly on their participation in community service.