Peachtree Corners Veterans Monument Association Announces New Executive Director and Board Members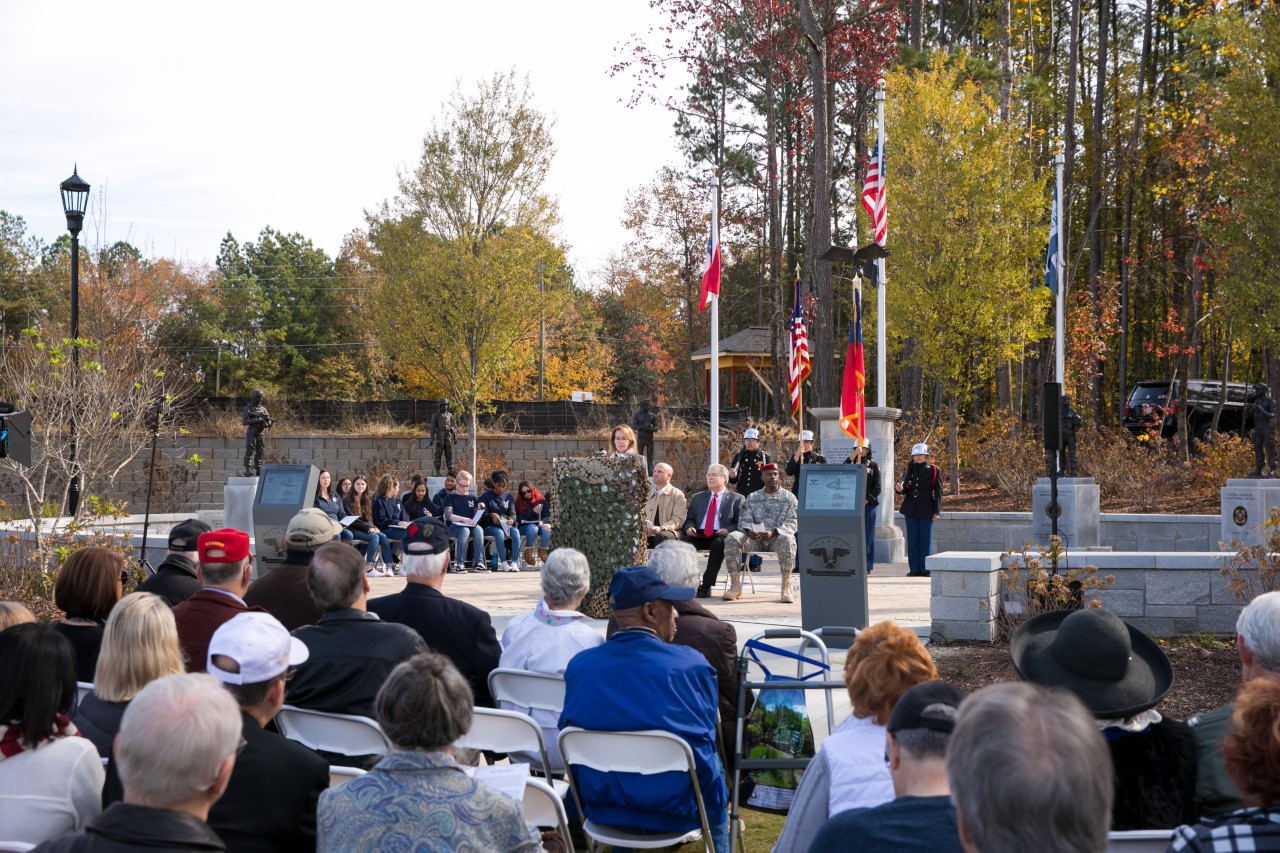 Today the board of directors of the Peachtree Corners Veterans Association (PCVMA) announced three of its members, including Executive Director and President, Bob Ballagh, would be stepping down. The board also confirmed replacements and announced an additional board member would be joining the PCVMA.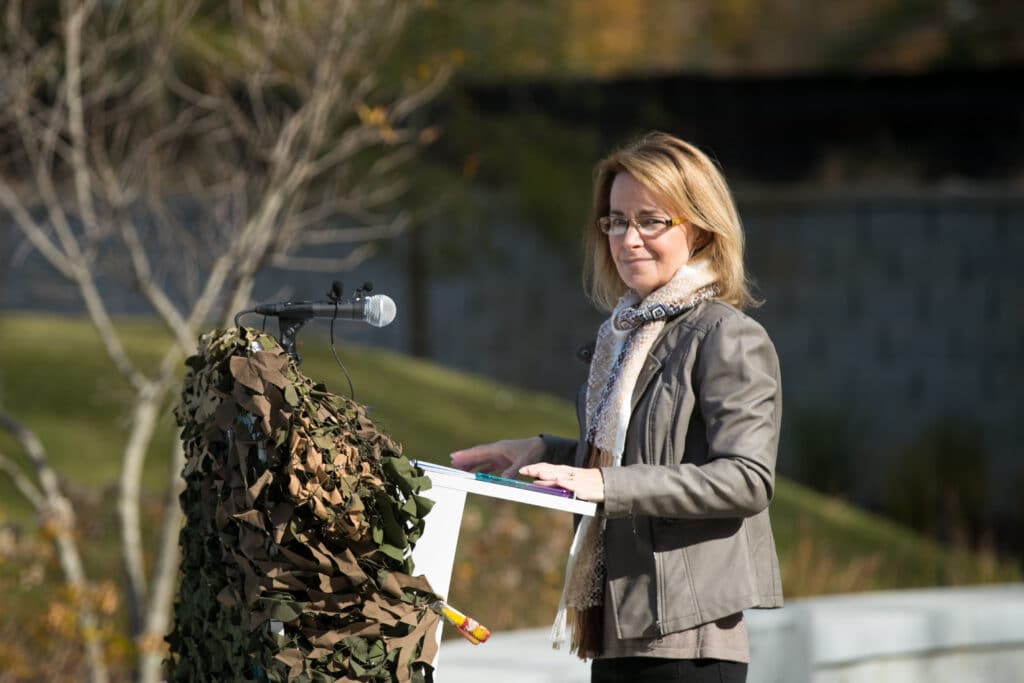 Ballagh, who has served as executive director and president since the establishment of the board in 2015, will step aside. Tiffany Grave de Peralta, is PCVMA's new executive director and president. Grave de Peralta, a retired Navy Commander, has headed the veteran's outreach efforts since joining as a committee member in 2015.
"It's been an honor to be part of PCVMA since its inception," said Ballagh. "I'm proud of the work all of the board has done since beginning this project and thank all for volunteering to serve. Our new executive director and president has been an active and supportive part of our team from the very beginning and has always helped out when needed.
"I am leaving PCVMA in good hands. I know that Tiffany will do a great job with the organization moving forward. And I welcome our new board members, they are joining a top-notch group of dedicated men and women."
Ballagh has agreed to stay on for the remainder of his term, which expires the end of 2021, as past president to assure a smooth transition.
Ray Crum, Colonel U.S. Army (Retired), who has served on the board since 2019 as a member at large, will step in as Vice President. He replaces Doug Heckman, Colonel, U.S. Army (Retired). Heckman had served as the organization's vice president since the formation of the non-profit.
Jennifer Bonacci, a Peachtree Corners resident and Controller for IPInvestments Group, replaces Frank Drewry as Treasurer and Chief Financial Officer. Drewry has served in the capacity since 2015.
Additionally, Jay Bergstresser, a former U.S. Navy Chaplain, and Pastor of Christ of King Lutheran Church has joined the board. Bergstresser, a Combat Veteran who served with the Marines in Iraq, was nominated by Crum.
Grave de Peralta will assume her new position immediately. "I am honored to have been asked to take on the executive director position for the PCVMA," said Grave de Peralta. "Many thanks to Bob, Doug, and Frank for all of their hard work and dedication. I look forward to working with the board and the city to continue honoring our veterans."
Finding a way to honor the city's veterans began in 2014. Mayor Mike Mason and Councilmember Alex Wright first proposed the idea of a veterans' monument. Both served in the U.S. Navy and have been on the PCVMA board since its formation.
"Overseeing all of the details in building a special monument to honor our veterans was a tremendous task, and all of us will be forever grateful for Bob's strong leadership and energy in taking on this important project," said Mayor Mike Mason. "We are equally in debt to Doug Heckman and Frank Drewry for their many hours of volunteer service.
"A city is only as strong as the volunteers who are willing to step up and give their time for the betterment of the community. Our city is fortunate to have such outstanding citizens who were willing to serve our city for the past six years."
PCVMA Board Members
· Brian Johnson, Post 1
· Bob Ballagh, Post 1
· Sharon Knox, Post 1
· Pastor Jay Bergstresser, Post 1
· Alex Wright, Post 2
· Ray Crum, Post 2
· Jennifer Bonacci, Post 2
· Charlie Roberts, Post 2
· Tiffany Grave de Peralta, Post 3
· Mike Mason, Post 3
· Judy Putnam, Post 3
Source: City of Peachtree Corners release
Peachtree Corners Receives Residents to see 15% Savings on Flood Insurance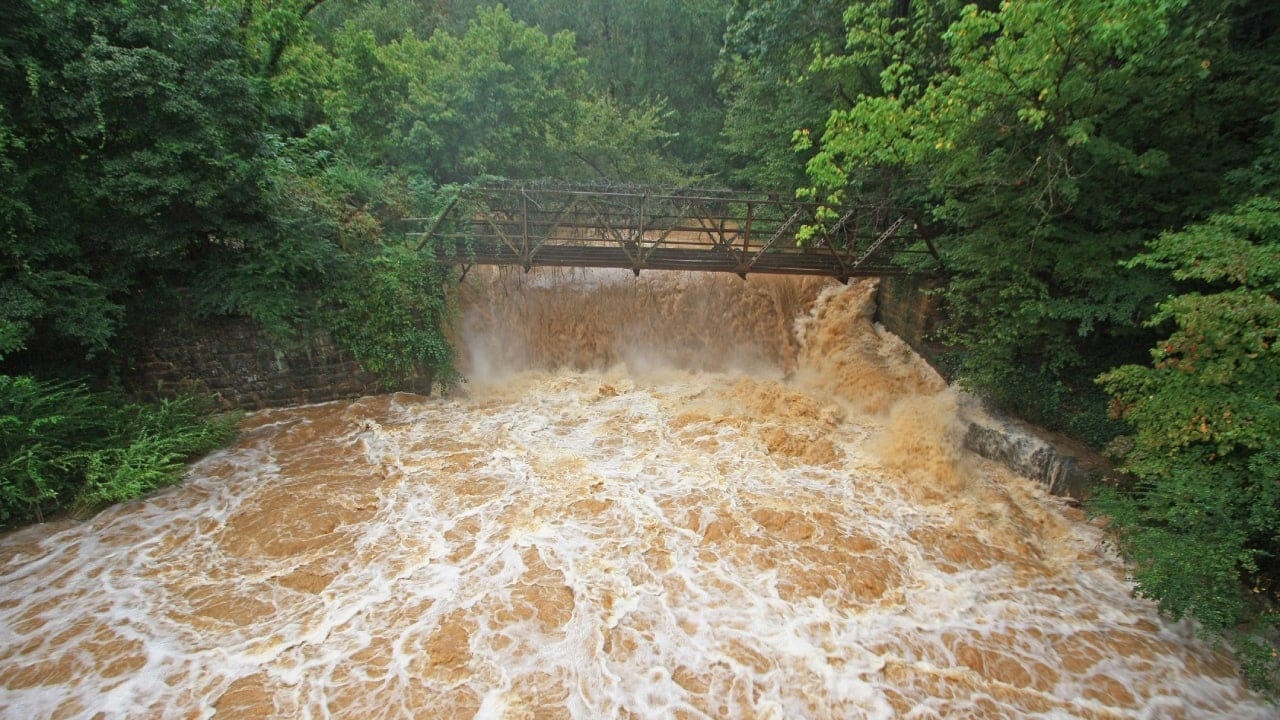 On September 13, the City of Peachtree Corners received a letter from the Federal Emergency Management Agency (FEMA) that they have received an increase to Class 7 rating in the National Flood Insurance Program (NFIP) Community Rating System (CRS).
The increase in rating from the City's prior rating of Class 8, will mean that residents will see a 15% discount on their flood insurance premiums. This 15% discount will be 5% more than the prior discount they received for the Class 8 rating.
A portion of the letter reads as follows:
"Congratulations! The Department of Homeland Security, Federal Emergency Management Agency (FEMA), has determined that the City of Peachtree Corners will increase to a Class 7 in the NFIP CRS. The floodplain management activities implemented by your community qualify it for a 15 percent discount on flood insurance premiums for most NFIP policies issued or renewed on or after April 1, 2023. This savings is a tangible result of the flood mitigation activities your community implements to protect lives and reduce property damage."
In CRS communities, flood insurance premium rates are discounted to reflect the reduced flood risk resulting from the community's efforts that address the three goals of the program:
Reduce and avoid flood damage to insurable property
Strengthen and support the insurance aspects of the National Flood Insurance Program
Foster comprehensive floodplain management
"I commend you on your community actions and your determination to lead your community to be more disaster-resistant," said Federal Insurance and Mitigation Administration CRS Coordinator William Lesser. "This commitment enhances public safety, property protection, and protects the natural functions of floodplains, and reduces flood insurance premiums."
Ratings are determined through the completion of activities that fall under the following categories:
Assessing any community flooding issues
Development/Maintenance of Mapping and flood data
Managing new development to minimize future damage
Developing a floodplain management plan for your community
Reducing flood losses to existing
Improving emergency preparedness and response
Implementing public information activities
The CRS program is a voluntary incentive program that recognizes and encourages community floodplain management practices that exceed the minimum requirements of the NFIP. Currently, over 1,500 communities participate nationwide.
Light up the Corners [Video]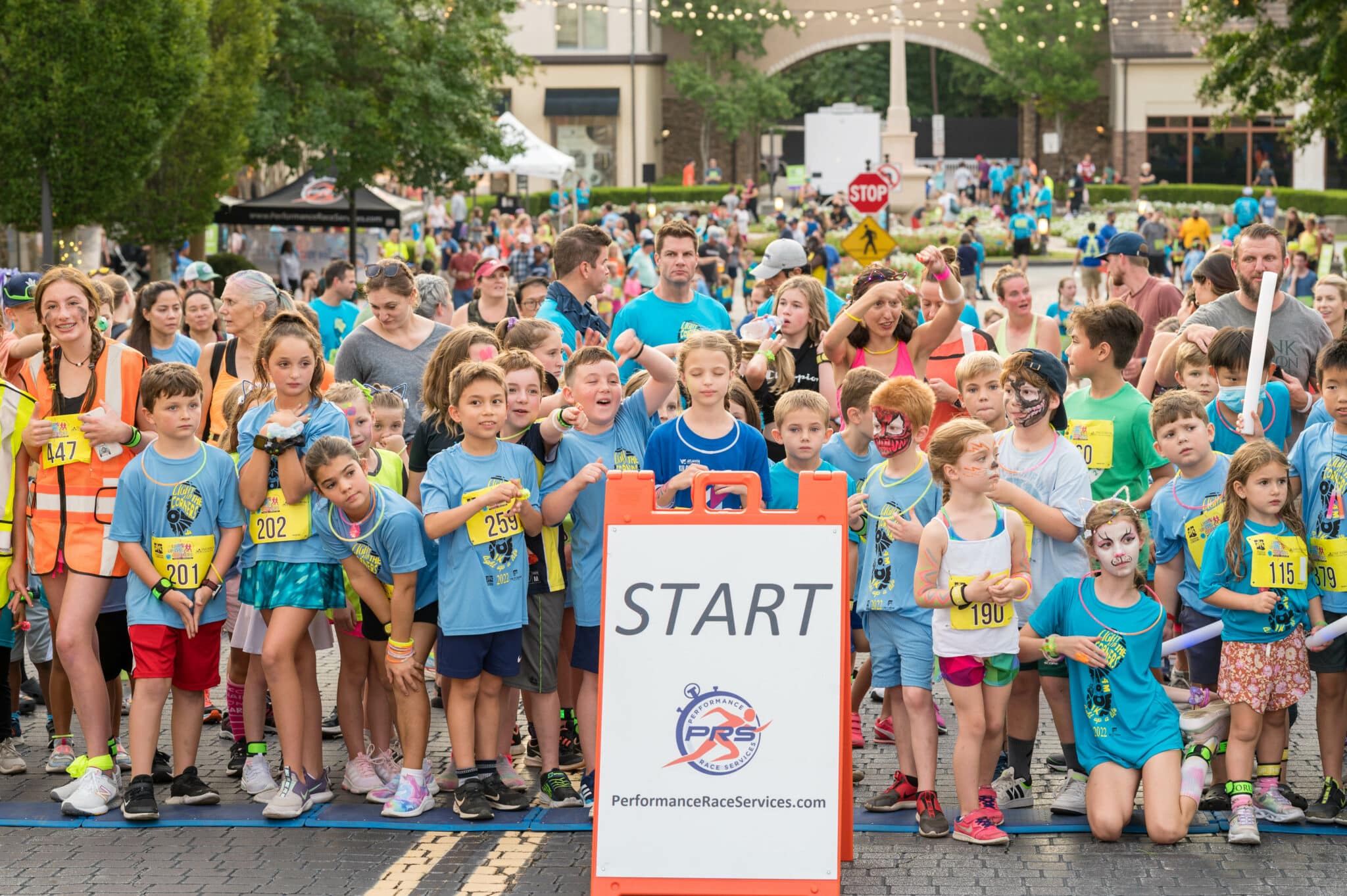 Here's a chance to experience LIGHT UP The Corners again through our short video, created for Peachtree Corners Magazine by George Hunter (Rannulf.Media). The Forum Peachtree Corners was a great supporter of the event that raised funds for Robert D. Fowler Family YMCA located in the City of Peachtree Corners, Georgia
Interested in Gwinnett History?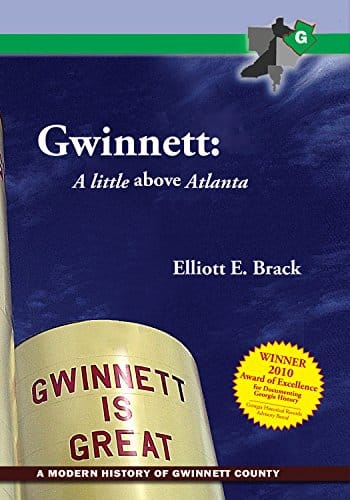 Gwinnett: A Little Above Atlanta is available as an ebook on Amazon and Barnes and Noble
Now re-printed in its third edition, Gwinnett: A Little Above Atlanta, the award-winning history of Gwinnett County, is once again available for purchase. It had sold out of its first two printings. The book won the 2010 Award of Excellence in Documenting Georgia History from the Georgia Historical Records Advisory Board. The book is available at Liberty Books, on the Historic Courthouse Square, in Lawrenceville. The hardback is also available at Old Town Antiques in Lilburn.
This modern Gwinnett history book was first published in 2008, with a second edition printed in 2011. The book concentrates on the growth of Gwinnett County since 1950, though a short section of the book highlights the county's earlier history. Included in the book are 143 tables with lists of officials holding offices in Gwinnett and its cities, plus extensive demographic information about the county. Two previous histories of Gwinnett by J.C. Flanagan took the history of Gwinnett up until 1950.
The history of Gwinnett is also available as an e-book from Amazon or Barnes and Noble for $9.95.