7 Spring Break Experiences for the whole family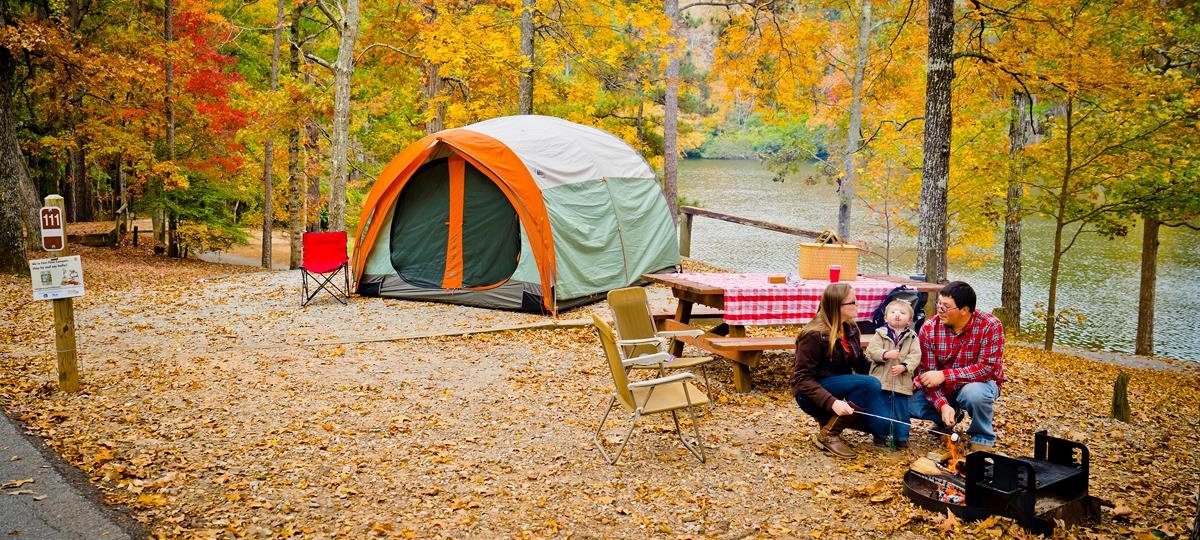 A visit to any Georgia's State Parks and Historic Sites will leave guests wanting to experience even more. From parks listed as one of the "Top Places to Visit in the U.S." by Buzzfeed, to parks considered to be one of the "20 Wild and Beautiful State Parks in the U.S." by National Geographic, the options are endless, affordable and allow families to check adventures off of their bucket lists. Experience the opportunities available to park goers as the weather warms up and gear up for the seven can't-miss adventures.
Astrotourism: Camping Under the Stars –Pack the tent and build cherished memories while toasting s'mores. Camping encourages the entire family to enjoy the simple pleasures of swapping stories while looking up at the stars. All campgrounds have water and electric hookups, hot showers and site-specific reservations. Many have full hookups, and leashed dogs are welcome. GaStateParks.org/Camping

Insider Tip: Stephen C. Foster in the Okefenokee Swamp, a certified Dark Sky Park, is a perfect location to start for awe-inspiring views of the stars and more.

Glamping Yurts – Want to camp without the hassle of pitching a tent? A yurt is the perfect option and provides a unique and affordable way to escape to the great outdoors. These funky wood and canvas structures are a blend between a tent and cabin, with furniture inside and fire rings outside. Guests can even walk to nearby hot showers. Yurts are available at Cloudland Canyon, Red Top Mountain, High Falls, Fort Yargo, Sweetwater Creek and Tugaloo state parks. GaStateParks.org/UniqueAccommodations

Insider Tip: Anglers, High Falls' yurt village lets you stay on a premier fishing lake in middle Georgia.

Basecamp for Exploration: Cozy Cabins – For an affordable and cozy staycation, book a cabin or cottage surrounded by beautiful scenery. Ranging from one to three bedrooms, state park cabins come with fully equipped kitchens, screened porches and a wide range of activities right outside the door. Choose from mini golf, nature trails, archery, disc golf and more. Bring the four-legged family members along when you reserve a dog-friendly cabin in advance. GaStateParks.org/Cottages

Insider Tip: Many parks have added more dog-friendly cabins for 2021, including Richard B. Russell, Elijah Clark and Hard Labor Creek.

Junior Rangers – Open to all ages, each park has its own badge (59 of them). Children will have fun learning in the outdoors as they work toward earning Junior Ranger badges from more than 50 state parks and historic sites. By following the activity books, those who partake in this fun opportunity will experience nature first-hand and explore Georgia's fascinating history. Learn more at GaStateParks.org/JuniorRanger.

Insider Tip: The newly revamped Junior Ranger program is open to all ages, good for day-dates with friends or mid-day "schoolcations" while homeschooling.

Club Challenges for all ages and skill levels – Discover the wonders of nature through your children's eyes. Georgia's State Parks offer a variety of hiking, padding and biking paths, from easy paved loops to challenging backcountry trails. Energetic explorers can join Canyon Climbers, Park Paddlers or Muddy Spokes clubs while wearing members-only t-shirts.
Learn more at GaStateParks.org/ParkActivities, GaStateParks.org/ParkClubs 
and GaStateParks.org/TailsOnTrailsClub.

Insider Tip: Bring Fido along for the Tails on Trails Club, and he will get a matching bandana too.

Go Fishing –Grab your rod and reel and head out for a day of fishing at parks like High Falls or Reed Bingham. There is no fee for casting a line, but a license is required for ages 16 and older. For families who would like to take their adventure up a notch, many state parks rent boats by the hour. GaStateParks.org/ParkFishing

Insider Tip: The state record blue catfish – 80 pounds – was caught in 2019 at Florence Marina State Park on Lake Walter F. George.

Travel Back in Time – Mix entertainment with education when you step back in time at Georgia's state historic sites. Children can explore colonial times at Fort Morris and Fort King George, or Civil War bunkers at Fort McAllister. To learn about Native American history, visit Kolomoki Mounds, New Echota, Chief Vann House and Etowah Indian Mounds. Even more historic sites are listed on GaStateParks.org/History.

Insider Tip: 2021 marks the 300th anniversary of Fort King George, the first British fort in colonial Georgia.
Peachtree Corners Family Takes On 'Family Feud'!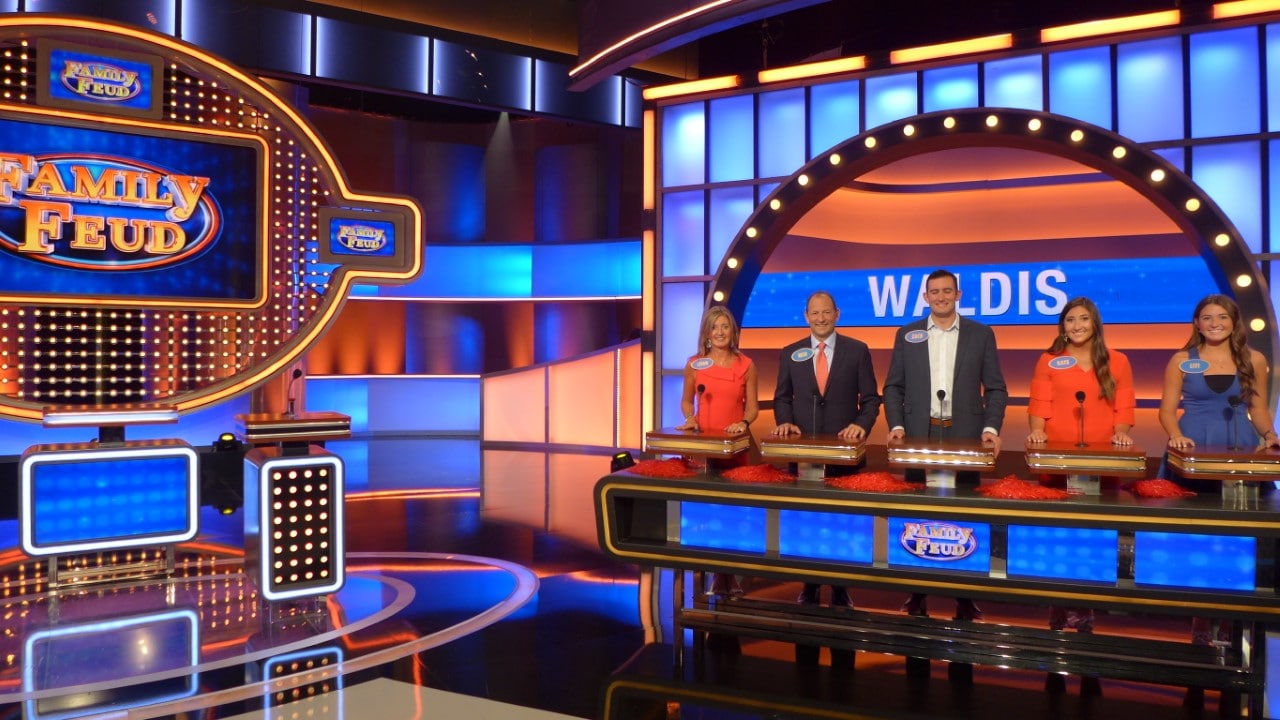 Survey says that the Peachtree Corners Waldis Family had a wild time at Tyler Perry Studios last September playing a game of Family Feud with the larger-than-life Steve Harvey! Their episode will air on ABC, March 2 at 7 p.m. But the story of how this all came to be is almost as disorienting and fun as the filming experience itself.
"Back in May, something popped up on Facebook saying they were looking for families in the Atlanta area. As a joke, I just sent in our information. Then they contacted me about three weeks later to get more information and at that point, I started thinking 'Oh my gosh, this could actually happen.' And it just kind of evolved from there," Leigh Waldis said.
Leigh, her husband Rich, and their teenage daughter Olivia are Peachtree Corners residents. The Waldis' also have two grown children who came home to have this unique family experience. Leigh served as the 'head of the family' in the game, as the first person in line to answer questions.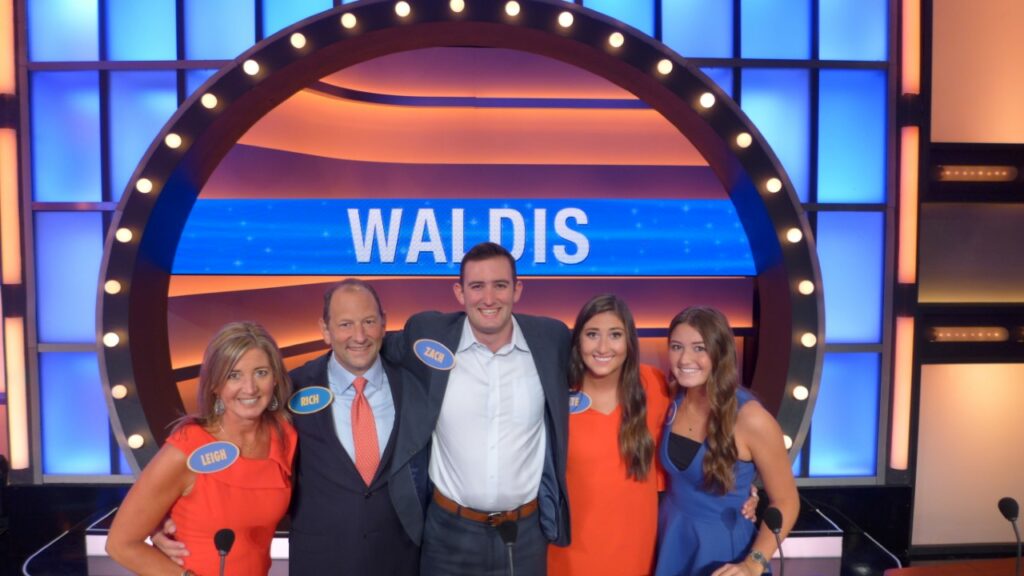 For those not familiar with the popular ABC game show, Family Feud is a survey based trivia style game in which two families compete against each other to guess how a survey of 100 people might answer a certain question, ideally coming up with the most popular answer for the most points. The first to 300 points wins, continuing to the lightning round for the possibility of a $20,000 cash prize. Hosted by beloved comedian Steve Harvey and often filmed in the Atlanta area, this show is a home favorite for many families, including the Waldis'. So joining in the Feud for real must have been a real treat.
"First of all, Steve Harvey is every bit and more funny than you see. The experience was interesting because of the Covid thing. Normally, there would be participants actually watching in the audience or people that are just there to view. Instead, it was the actual families who were the audience, so that kind of made it more fun bonding with the other people that were playing," Waldis said.
In order to get everyone together for the show, the studio flew their daughter Kate (23) in from Texas and their son Zach (24), who is commissioned in the Air Force and required leave time. He is a 2nd Lieutenant training to be a pilot at Laughlin AFB in Del Rio, Texas. Their youngest child Olivia (17) also played and she is a senior at Duluth Highschool.
Leigh noted how "well-orchestrated" the entire process was. The Waldis family immersed themselves in the strange world of Family Feud for two days, September 3 and 4. Day 1 consisted of a try-out with one other family, with a few test questions given to see how the families would react. Then they spectated the rest of that first day. Harvey breaks off a good deal during the taping and interacts with the audience, ad-libbing any particular entertaining tidbits that come to mind, "sort of like you are getting a four hour comedy show out of him," according to Leigh.
The safety restrictions related to Covid19 were strictly upheld and therefore might have complicated the experience but did nothing to dampen the enthusiasm of the family as they had a true view behind the curtain.
"It's kind of crazy but fun. We just went in with a mindset of, 'No matter what happens, we were just going to make the best of it and have the best time'."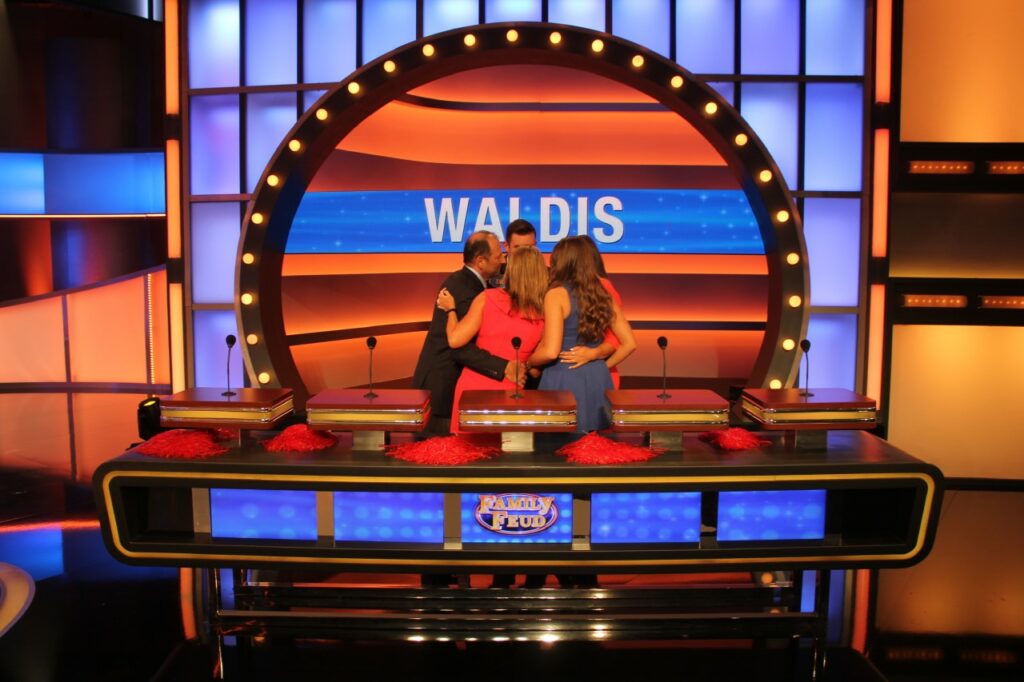 It takes about an hour to film each show, with four shows typically filmed each day. They shave that down to about 22 minutes, so the Waldis family is curious what will make the cut and what won't, as it was "a whirlwind" in the moment.
Watch March 2 at 7 p.m. on ABC to cheer the Waldis family on and see how they fare. The City of Peachtree Corners will also be showing the episode live on the big screen, at Peachtree Corners Town Center. The big screen is located adjacent to the stage so people can gather on the Town Green in front of the screen to watch. This is not an official city event, but just a low-key way to join in the fun.
Medlock Bridge, Bush Road Improvements Underway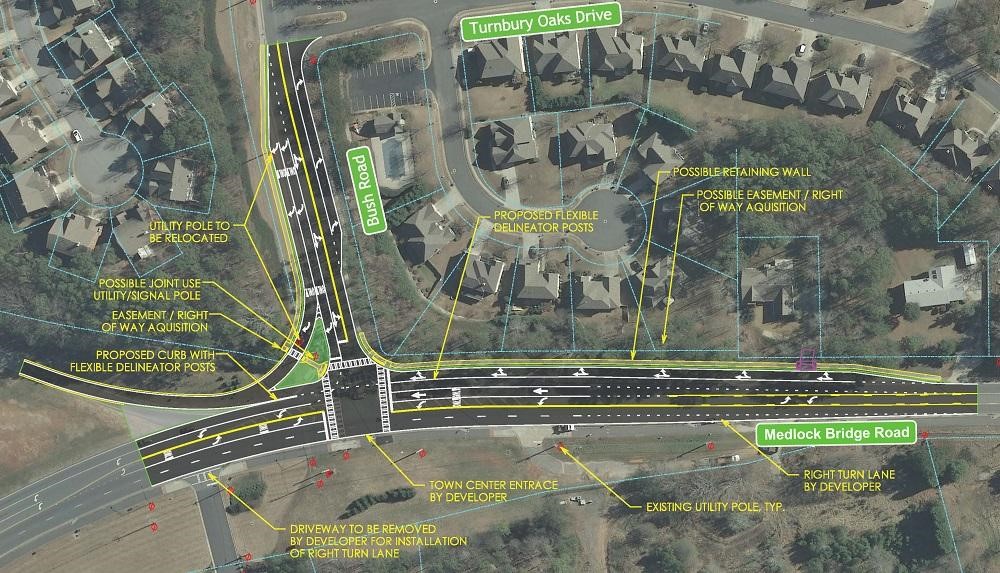 Construction is underway now on a project that will improve the traffic safety, operations, and
capacity of the intersection of Medlock Bridge Road at Bush Road. The project generally
consists of roadway widening, some full depth asphalt pavement, milling and inlay, concrete
curb and gutter, concrete median, concrete sidewalk, signing, pavement marking, storm
drainage improvements, retaining wall, traffic signal installation and grading.
For the westbound Medlock Bridge Road portion of the intersection, the final project will result in:
• a left turn lane onto Town Center Drive
• a through lane that will become a left turn lane onto southbound Peachtree Parkway
• a through lane that will continue across Peachtree Parkway to become East Jones Bridge Road
• a through-right lane that will allow traffic to turn onto Bush Road or continue onto the
slip lane to northbound Peachtree Parkway
Other major improvements in the project will add safety and capacity improvements to Bush Road. Southbound Bush Road will include a through-left lane for traffic to cross over Medlock Bridge Road onto Town Center Drive or turn left onto Medlock Bridge Road. Bush Road will also include two right turn lanes, one intended for accessing southbound Peachtree Parkway and the other for accessing northbound Peachtree Parkway.
Sidewalks and pedestrian crossings will be included for all approaches to the intersection. A new traffic signal will also be added that will include the latest traffic engineering technology. The project will also include walls, guardrails, fencing and landscaping additions.
Following a public bid process to procure a qualified construction contractor, Peachtree Corners' elected officials awarded the work to Vertical Earth, Inc. of Cumming, GA, for approximately $1.2 Million. The contractor will have 180 workdays to complete the project. Funding for the intersection improvements will come from the 2017 Transportation SPLOST.
Source: City of Peachtree Corners release
An Interview with Judge Davis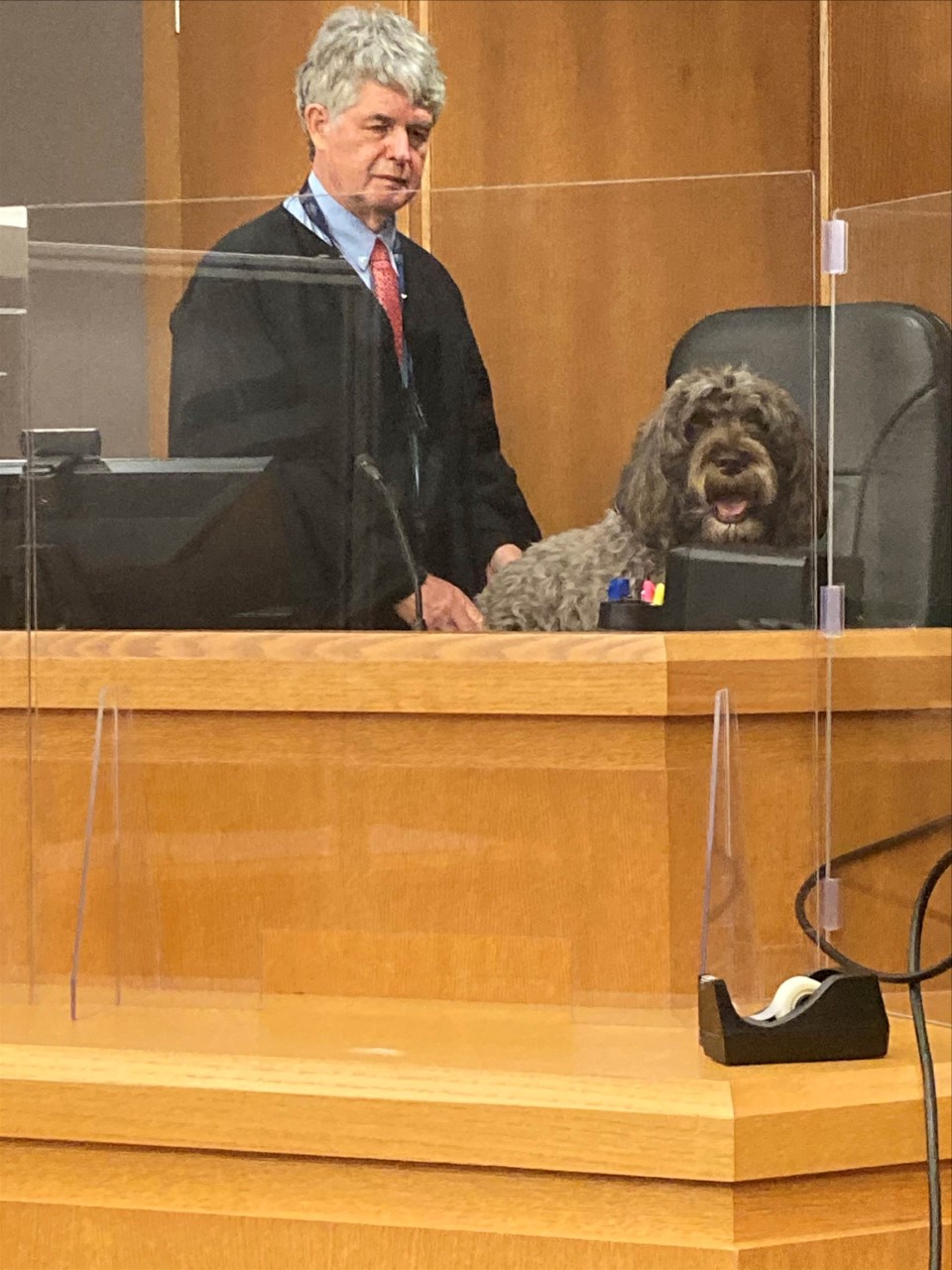 I recently had the pleasure of speaking with Judge Warren Davis about the history of Peachtree Corners, how he rose through the ranks and what he wants for the future of our great city.
When did you move to Peachtree Corners?
I first came to Georgia in the 1970s, but I bought the house in Peachtree Station in 1990. I loved the infrastructure of Peachtree Corners; the sidewalks were clean, parks were developing everywhere, and it was one of those few places that had good access to downtown with the traffic still being somewhat reasonable.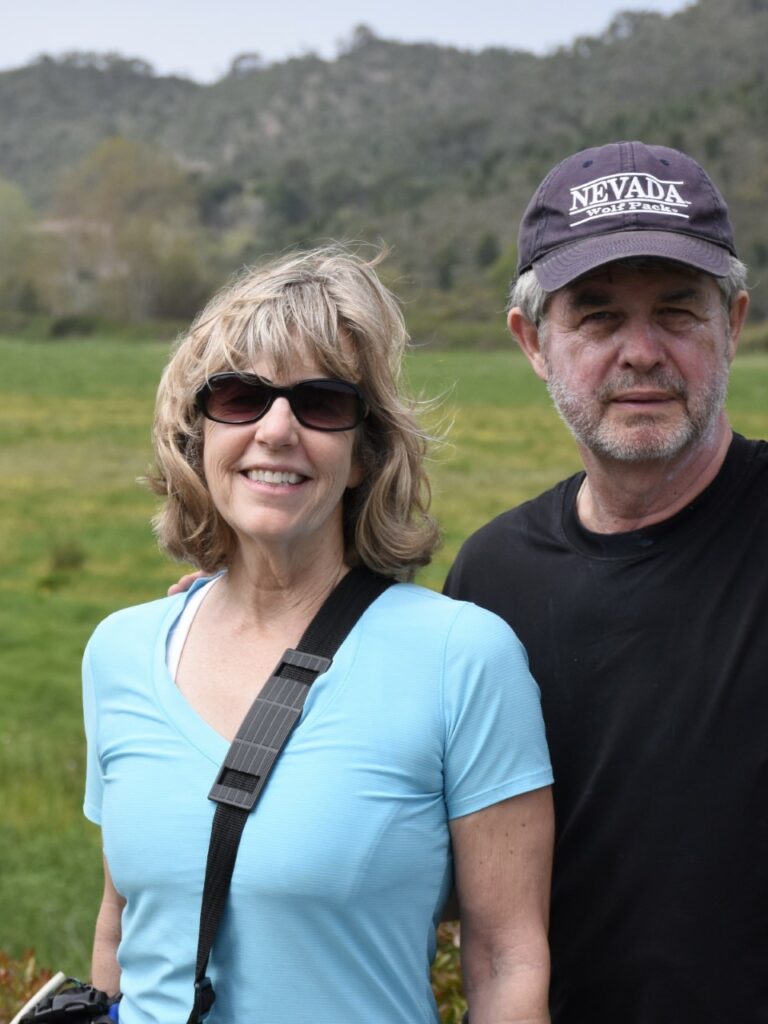 How did you become a judge?
I actually started as a patrolman for Gwinnett County Police Department, back when East Jones Bridge Road was still a dirt road and Jimmy Carter Road didn't even exist yet!
Gwinnett PD has a really great educational program, where they will pay for you to go to school, and you stay working for the department for at least one year after you graduate.
I used to be out on the beat, when it was rainy or cold, usually chasing down an abandoned car. And then I would go to court hearings and see the judge and think: he looks really warm and dry; maybe I'm in the wrong career.
So Gwinnett PD sent me to law school, and when I finished, I stayed another year and moved up from there. I owe my success to the Gwinnett County Police Department.
What makes Peachtree Corners so special?
It's the little things. When Peachtree Corners got its cityhood, we never had to reinvent the wheel. We kept the county organizations, like the police and fire departments, and didn't have to create our own.
When you live in a place where crimes against children and human trafficking are a huge part of your crime rate, it helps having officers who are trained in a unique field like SVU. That's something we would never have if we had to put our resources into a smaller police department. From a judge's standpoint, I can appreciate the skillset that Gwinnett PD brings to the table.
The beauty of Peachtree Corners is that when we became a city, we got to combine common areas with common interests. Gwinnett County has always been a leader and will continue to be. That leadership all began with Tech Park and the innovation it brought to the area. That niche brought top notch schools, plenty of medical centers to choose from and then all the shopping you could ever need within a few square miles.
Now we have a great support system. The YMCA helps people at all levels of the economic spectrum. We have many great church organizations, and three healthy, organic grocery stores all within 10 minutes of each other. Peachtree Station, and most Peachtree Corners developments, have a community pool, which people tend to bond around.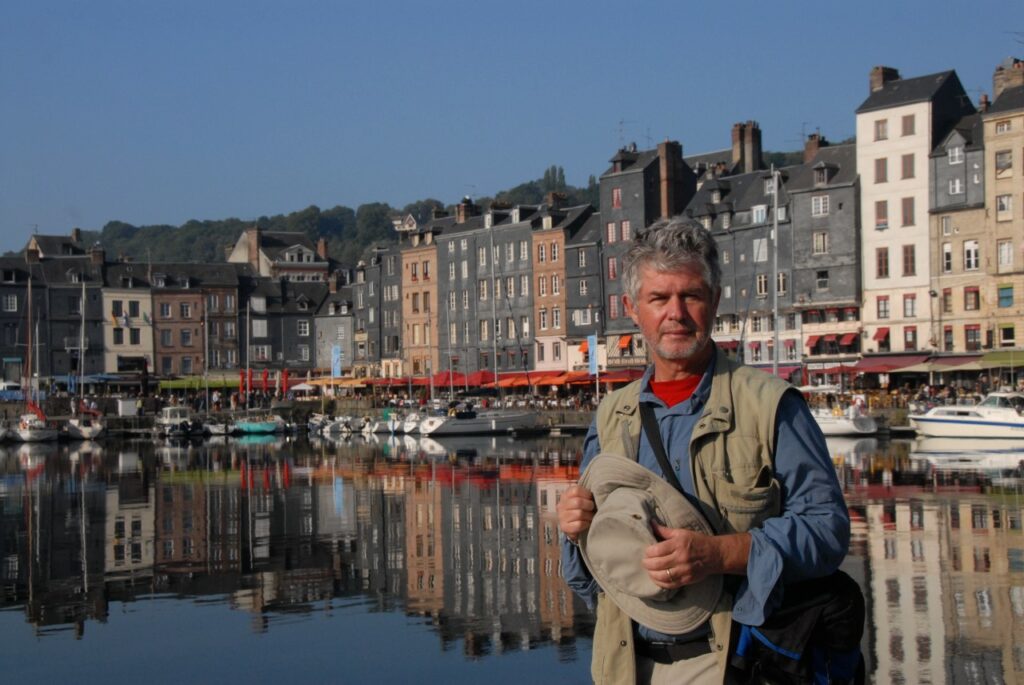 I hardly have a reason to go inside the Perimeter now, but when I do it is pulse-pounding and rare!
How has the pandemic affected your work?
I'm happy to say that we did better than most. As a judge, I legally have to be in a courthouse for hearings. So, I have been video conferencing court hearings from the same spot I always sit.
I'd say about 2% to 3% want to have their appearance in person, which is fine, because I just sit behind Plexiglass and everyone stays safe.
The only problem is that we cannot have jury trials for obvious reasons. I feel bad for those people who are awaiting sentencing, because we are about two years behind when it comes to trials now. Hopefully, we can get the system moving again soon.
What would you like to see for the future of Peachtree Corners?
Right now, we need to do what our ancestors did and just survive. We have great leaders working on the issues, looking at problems and making adjustments.
Peachtree Corners has always been willing to go out on a limb and try new tech — that's what built Silicone Valley — and I believe that's what our city is moving towards.
In the future, I want to see us keep striving towards better transportation. We already have great research studies and programs in place for timing stoplights and managing our traffic, not to mention the exciting autonomous driving system. But a great transportation system is so important because every great city has it, and eventually it becomes everyone's form of transportation.
I believe that the leaders of Peachtree Corners have a plan, and it's a good plan. We just need to keep doing it.