Spring into Summer Reading at Local Schools and Library Events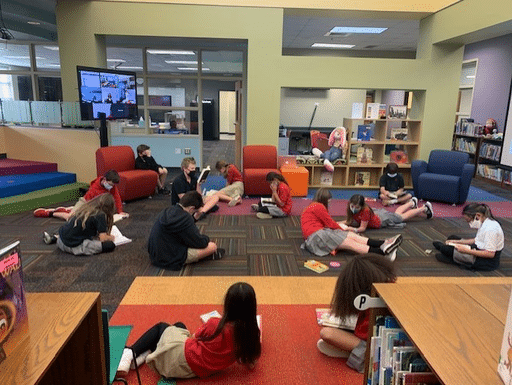 There are few natural highs superior to a good book by the pool on a perfect summer day. To foster a genuine love affair with reading at a young age, schools and libraries must get super creative, especially in our current socially distant climate. So, let's peel the page back and see what's in store for burgeoning Peachtree Corners book lovers.
Gwinnett County Public Library Events
The Gwinnett County Public Library system offers countless educational and recreational programming of all kinds. Here are some upcoming highlights.
Storytime LIVE! via Google Hangouts
April 2, 10:30-11 a.m.
Enjoy a new storytime with stories, songs, games and a new way to get social via Google Hangouts. This program is geared towards toddlers/preschoolers, but any child is welcome to join in! There is a limit of 25 kids and their caregivers, so please register at gwinnettpl.org.
Virtual Author Talk —
Martha Alanis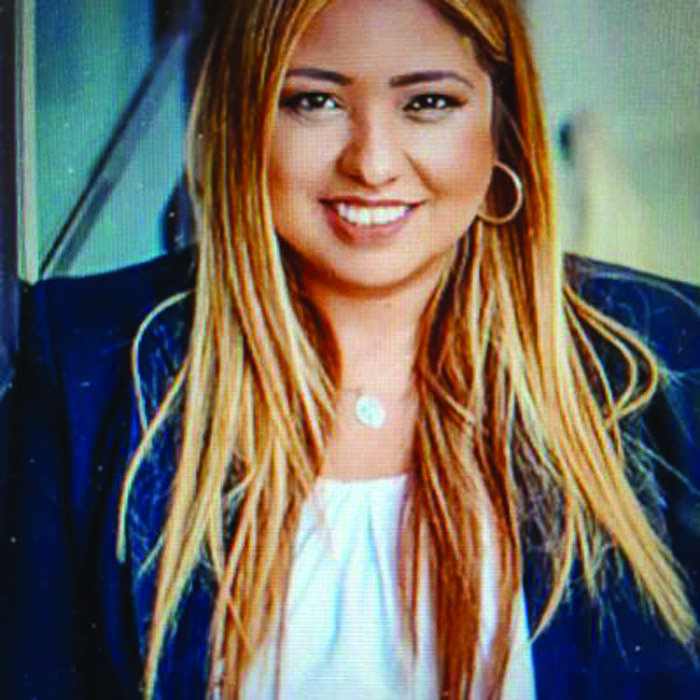 April 10, 11 a.m.
Diverse Voices: A Bilingual, Children's Author Storytime featuring Martha Alanis.
Open Your World Book Club
April 20, 3-4:30 p.m.
For adults and teens with intellectual and developmental disabilities. Readers and aspiring readers are invited to join online for reading, listening and discussion of adapted versions of classic short stories and novels. Registration required.
Read Like a Trailblazer—Paul Duke STEM High School
In keeping with the school's overall motto of "We are the Trailblazers," the media center at Paul Duke Stem High School is currently running a reading promotion aptly titled "Read Like a Trailblazer."
"What I am trying to get kids to do is to define what a trailblazer is — someone who challenges the status quo, who sees an injustice and wants to fix it or address in some way," said Media Specialist Christine Pulliam. "So we have been promoting a lot of memoirs from revolutionaries of thought or action, who can help kids think outside of the box and not always operate in a straight line, but create new paths."
At the moment, the Read Like a Trailblazer promotion mainly pertains to recommendations to students to pick up titles they might not normally consider, so that they can relate to and learn from the heroes of past and present. Perhaps it might inspire them to blaze their own trails in avenues previously unexplored.
Pulliam is "bursting with ideas" to do more, such as a weekly writing workshop for thoughtful students to create comprehensive exposés centered around compelling historical trailblazers, or perhaps turning that enlightening research into beautiful informative school posters.
As is to be expected, the trail of the library aisle has limited access to students at this time for safety reasons, which in turn limits the ability to implement complex, comprehensive promotional projects.
But the trailblazers of Paul Duke are not easily deterred. We suspect that given a little time, the resourceful staff that keeps books on the shelves and insightful ideas in the minds of teens will find a way to keep the fires of the trailblazers lit.
GAC Reads! Program, Middle School Book Club and More
Greater Atlanta Christian (GAC) Spartans have lots of literary inspiration at their disposal.
The first week of March marked special learning moments for the Early Learning Village at GAC, which is comprised of Pre-K3 and Kindergarten classes. GAC Reads! is an annual program for the little ones to connect with books and reading in an intentional way.
This year, there is a focus on American authors, with a wide range of authors both male and female, as well as current and 'tried and true' choices across many cultures. Each day of the week had a creative student participation theme and a compelling recommended list for teachers to pull from during story time.
■ Monday – "American Authors" Red, White, and Blue Day
■ Tuesday – Silly Socks Day
■ Wednesday – ABC Day
■ Thursday – Hat Day
■ Friday – Pajama Day
The GAC HS/MS Library Media Specialist, Mrs. Bonnie Baker, expressed lots of enthusiasm for the progress of the GAC Middle School Book Club. "The GAC Middle School Book Club is off to a great start," Baker said. "Twenty students from 6th to 8th grades are meeting during lunch to learn about new books, play literature related games and talk about the great books they have read.
"In March and April, the book club will be giving input on our summer reading program and helping to choose our theme for this summer's Ultimate Reading Challenge. They will also be creating book reviews to be displayed in the library for other students, helping those who struggle to find good books their peers have enjoyed," she said.
Author Talk with Marsha Skrypuch
Fourth and fifth graders Zoomed with author Marsha Skrypuch on March 24. Ms. Skrypuch specializes in writing historical fiction for children's literature.
Alphapalooza Contest
First to third graders are invited to participate in the book contest Alphapalooza! The contest requires students to read a book from each letter in the alphabet and keep a journal.
Virtual Book Fair
The Henderson Media Center, along with Scholastic, will have a virtual book fair April 26 through May 7. Students can buy books for summer reading and support the Media Center.
Book Character Dress-Up!
GAC Elementary (Pre-first to fifth grades) hosted Book Character Dress-Up Day on March 24. Students dressed as their favorite book character and were encouraged to bring the book to school.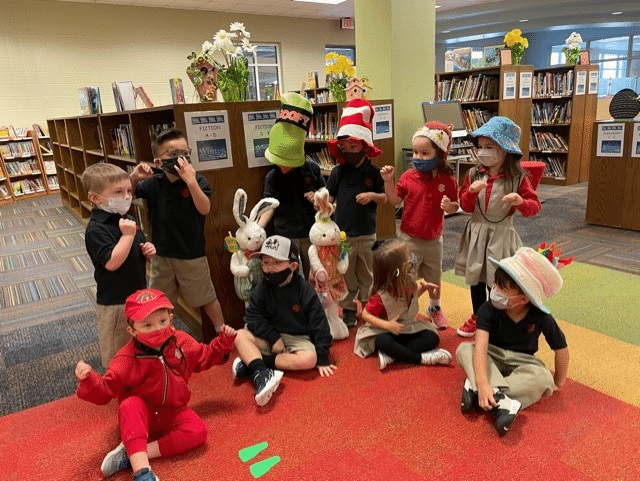 Caldecott Art Contest for Pre-first to Third Grades
The Caldecott Medal is awarded annually by the Association for Library Service to Children to the artist of the most distinguished American picture book for children.
The Caldecott Art Contest was hosted by the Henderson Media Center, collecting all entries by March 26. Pre-first to third graders turned pieces of artwork that illustrates a book cover or a scene relating to a Caldecott Medal (or Honors) book.
90-Second Newbery Contest for Third to Fifth Grades
The Newbery Medal has been recognized as the most prestigious award in children's literature. The 90-Second Newbery Contest invites students in third to fifth grade to create a short movie or piece of artwork that tells the story of a Newbery-winning book. Films are about a minute and a half long, and artwork could be any medium of choice; all entries were collected by March 26.
Simpson Elementary Cuts Ribbon on New Track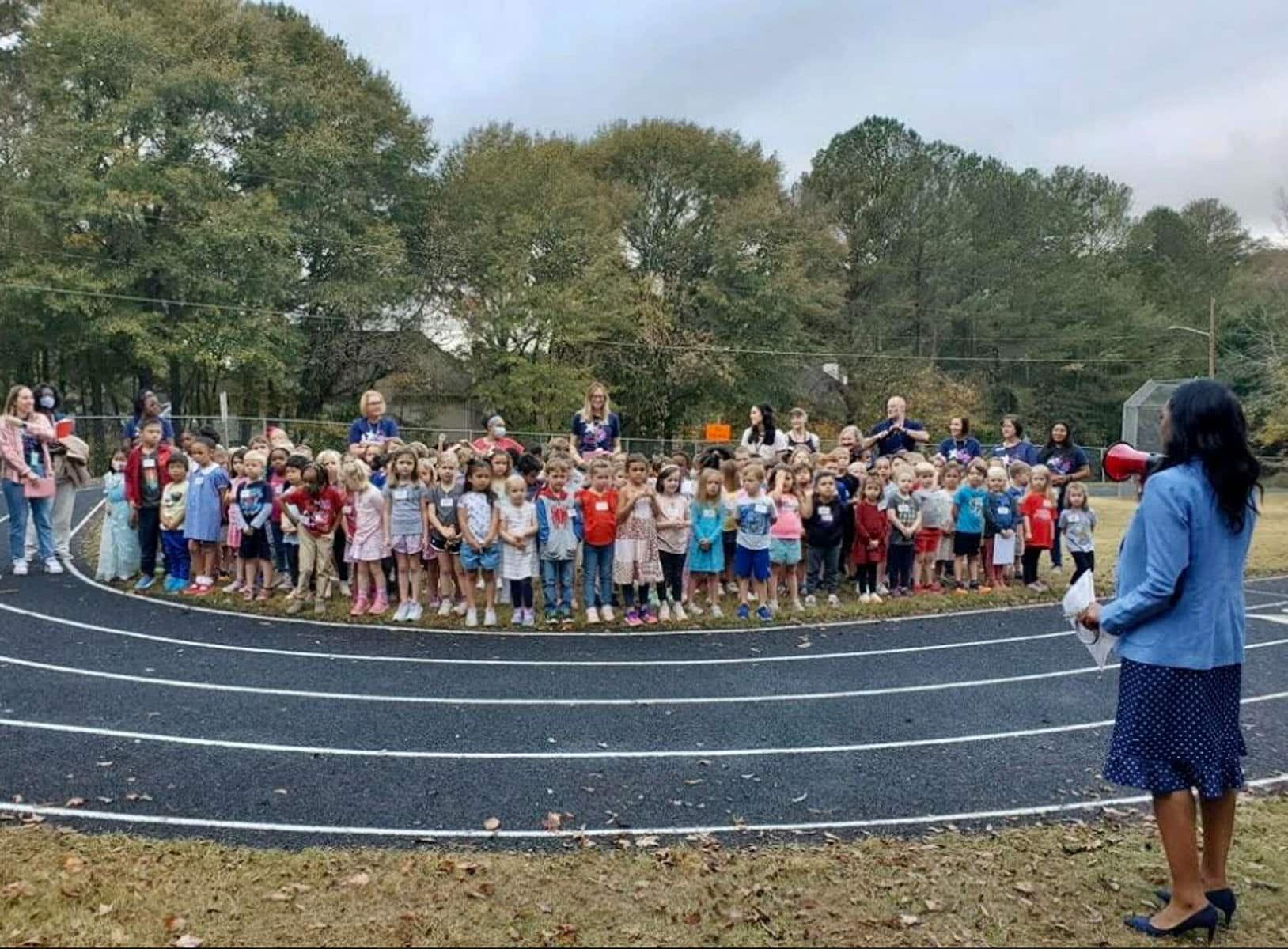 Students now have facilities suitable for exercising the body as well as the mind.
For something to be important and special, it doesn't necessarily have to be huge. That's what Simpson Elementary students, staff and Peachtree Corners officials realized on Nov. 7 with the ribbon cutting of the school's new track.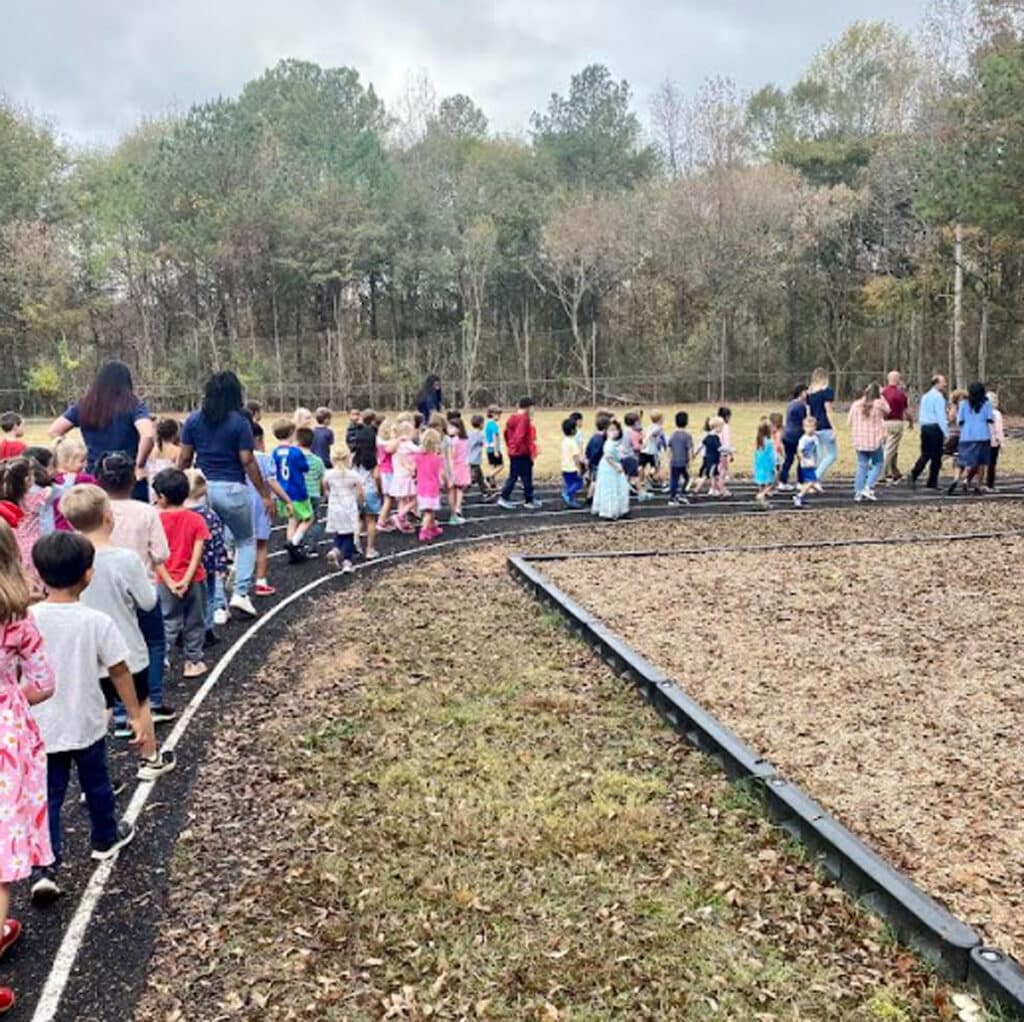 "Today is a joyous occasion because we're here to celebrate the renovation of our school's playground," said Simpson Elementary Principal Dr. Taffeta Connery.
The four-month long project took a lot of effort. In addition to trimming the overgrowth of trees beyond the fence surrounding the track and a playground area, numerous potholes needed to be filled. The playground was leveled with truckloads of dirt and gravel, and the actual track was rubber striped.
What was once a potential hazard and mini wetland has been transformed into an inviting recreational space for students and staff to exercise. For safety reasons, the track isn't open to the public.
"Not only is it attractive, but it's also safe and enjoyable for all of you to run around and play," said Dr. Connery.
Previously, the Simpson Superstars had to meet for Kilometer Club at the nearby YMCA. The renovated space now allows for a closer option right on school grounds.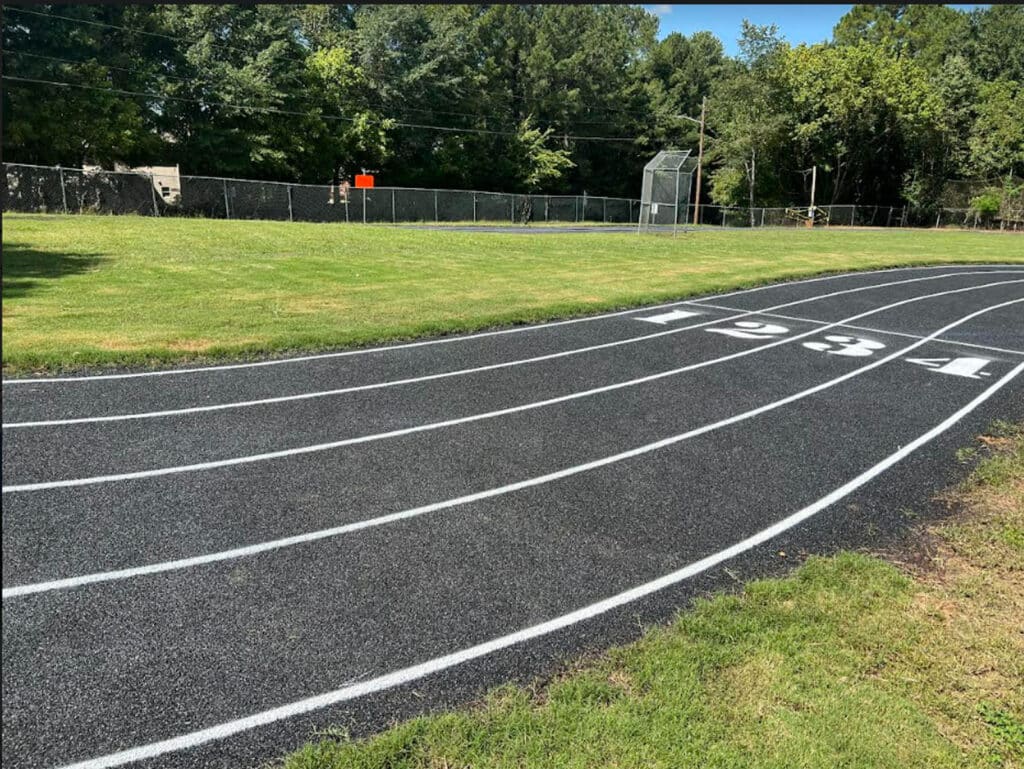 Great schools, great communities
City representatives Councilmembers Lori Christopher, Phil Sadd and Mayor Pro Tem Weare Gratwick, along with City Manager Brian Johnson, were presented with an award of recognition and appreciation by Dr. Connery.
The officials received a beautiful bouquet of flowers and an abundance of thank you cards from the kindergarten class of the school before officially declaring the track open for walking, running and just enjoying the outdoors.
The kindergarteners gathered for the ceremony and applauded the efforts of the city as Dr. Connery presented Peachtree Corners with a plaque and flowers as tokens of appreciation.
"We always say that great schools build great communities, and in turn, great communities build great schools," said Dr. Connery. "This Community Service Award is with our deepest appreciation for the City of Peachtree Corners."
The students presented the thank you cards they'd made to city officials before everyone took a victory lap to break in the new track. The weather was a little warm for early November, but everyone agreed that it was perfect for a mid-morning stroll.
Simpson Elementary PTA Co-Presidents Mary Catherine Jennings and Dana Zamuel were also present to celebrate the school's new addition. They both agreed that exercising the body is just as important as exercising the mind — especially with energetic elementary students.
The teachers are just as excited about the improvements as the children. Prior to the renovations, that area had such poor drainage that it often couldn't be used for recess, nature walks or other school functions.
GCPL's 2023 Student Film Fest is Opened for Submissions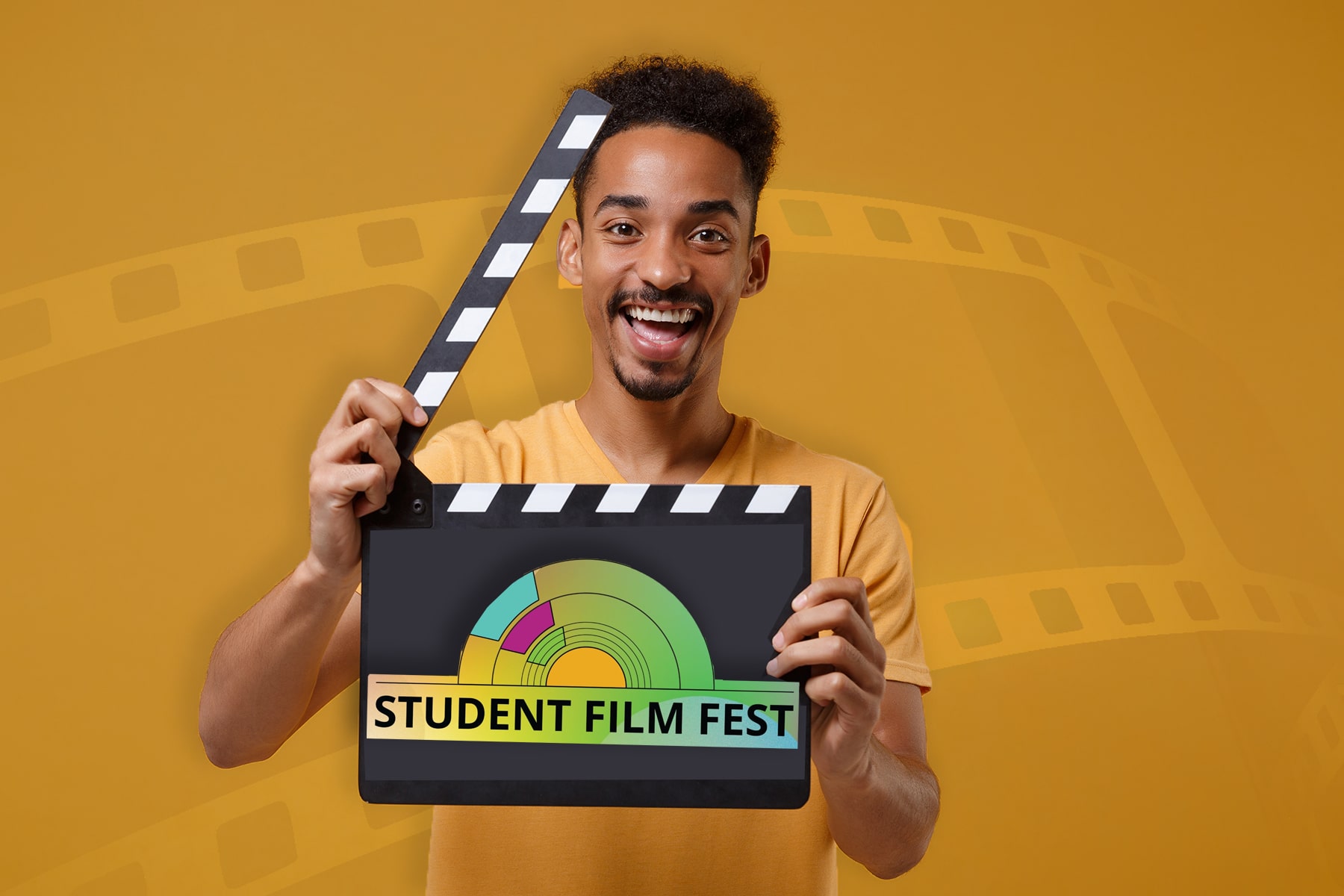 Gwinnett County Public Library Announces Its First Annual Student Film Fest for the 2022-2023 School Year
When it comes to bonding and quality time among students, nothing proves more effective than a premium film fest. In light of this, Gwinnett County Public Library has taken this initiative down in its playbook by presenting the first annual Student Film Fest for the 2022-2023 school year.
According to the GCPL media alert, the festival will be held on March 11th, 2023, and it promises to showcase a lot of film screenings, an award ceremony, and an after-party with possible networking benefits, especially for young filmmakers.
Everyone in and outside the county was pretty excited about the news, more so when the video and film production company and media group, East2West, was announced to be the major sponsor for the program. This news, coupled with the fact that cash prizes and awards would be in abundance at the festival, has kept students and spectators on their toes as they wait for the day of the film fest in unbridled anticipation.
Subsequently, invitations were spread worldwide to students around the age of 11 and above from every grade in middle school, high school, and higher education. For a landmark project, the Gwinnett County Public Library might just make this Student Film Fest the best of its kind yet.
GCPL's Rules for the 2023 Student Film Fest
Following the announcement of this film fest, calls were made to students from reputable institutions around the world to submit films of any genre. These films will be arranged into their respective categories, and winners in each category will receive awards and cash prizes. Submissions will open on November 1st, 2022, and close on January 22nd, 2023.
For a much wider reach, the GCPL decided to include other members of the public by demanding a representative from each student group who would attend the awards ceremony. This would form an eligibility clause for students seeking to win prizes.
But the directives did not stop there as the GCPL proceeded to outline several rules of conduct for the Film Fest. Here are excerpts of these rules:
Students below the age of 18 must submit a completed entry form and video release form duly signed by a parent.
The name of the school and year of study must be submitted.
Films must include credits and an opening title.
Films should run between a minimum of 2 minutes and a maximum of 10 minutes.
For some semblance of order to take place throughout the Student Film Fest, it was paramount that these regulations be implemented thoroughly.
As for the prizes, GCPL stated that only the winners of the Best Picture award in each category would win $250. Trophies and certificates will be awarded to other winners, and the GCPL's Learning Labs team will provide access to library resources for young filmmakers.
Additional information can be found at the library's website.
Seven Norcross High School Students Named as National Merit Semifinalists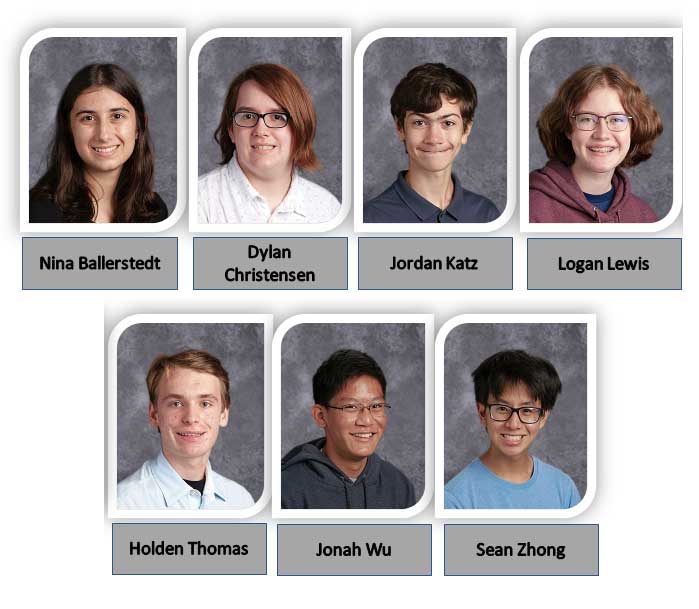 Nina Ballerstedt, Dylan Christensen, Jordan Katz, Logan Lewis, Holden Thomas, Jonah Wu and Sean Zhong — all students at Norcross High School — have been named as Semifinalists for the National Merit Scholarship Program.
The Semifinalists were determined by the students' scores on the 2021 Preliminary SAT/National Merit Scholarship Qualifying Test (PSAT/NMSQT). They are among 16,000 students from across the nation competing for National Merit Scholarships worth nearly $28 million that will be offered next spring.
To become a Finalist, the Semifinalist and the high school must submit a detailed scholarship application, in which they provide information about the Semifinalist's academic record, participation in school and community activities, demonstrated leadership abilities, employment, and honors and awards received. A Semifinalist must have an outstanding academic record throughout high school, be endorsed and recommended by a high school official, write an essay and earn SAT scores that confirm the student's earlier performance on the qualifying test.
National Merit Scholarship winners of 2023 will be announced beginning in April and concluding in July.