Film Industry is Coming Back! Ozark, Disney and More Shot in the City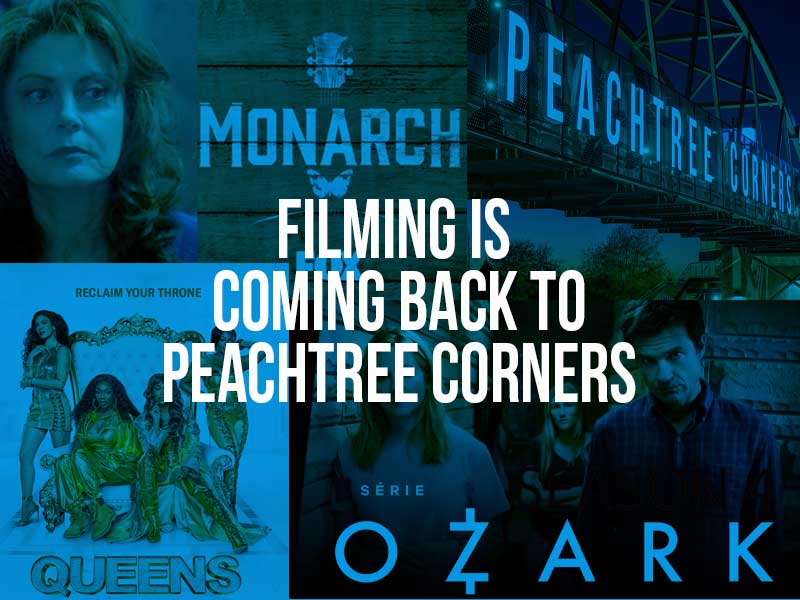 We are glad to see the film industry back up and running and, once again, filming in
Peachtree Corners. We have had 13 requests from production studios so far this
year, which is about the same as in 2019. Obviously, 2020 was a bust, with only one
Capital 1 commercial in January.
But the industry is winding back up, which is good to see. Blue Cat Productions
filmed in Peachtree Corners six times over the past year. You may know their work:
the series Ozark. The series Monarch also filmed in Peachtree Corners this past
summer, and most recently ABC Signature, a subsidiary of Disney Television
Studios, filmed some shots for the series Queens at The Forum shopping center.
A representative from Disney toured City Hall on Nov. 18 for another series.
Apparently, they are interested in filming a new series that involves an FBI agent.
They were looking for a meeting room with "gray government walls." It's called
Class of 09 and it's an FX/Hulu miniseries about the FBI that follows agents in the
years 2009, 2019, and 2065. It is under the Disney umbrella since they own Fox,
who owns FX. They need to make the front of City Hall look like Arizona, however,
which could be interesting.
We mentioned to the Disney folks that if they don't get exactly what they are
looking for, we do have an extended reality production studio in town that I'm sure
could give them a hand, Music Matters Productions. A lot of people know about
Eagle Rock Studios in Gwinnett County, near Norcross, but they may not realize all
the film activity taking place in Peachtree Corners.
We like to have film crews here because they often bring with them a lot of people
who need to eat and need a place to stay. This benefits our hotels and restaurants.
So, our city staff strives to review film permit applications the same day they are
received. Sometimes we have questions, like "Are you going to blow up any stuff?"
Ozark used some pyrotechnics a few years ago in Technology Park when they were
blowing the windows out of a building. Obviously, we don't want residents or
businesses to be disturbed, which is why we like the studios to let us know when
they are planning to do some filming here. In fact, we require it, actually. We
require that neighbors be notified and that police officers be on hand for any road
closures to help direct traffic. On occasion, we have had to say "no" because it
would be too disruptive to people or businesses or create safety concerns. But
overall, I think Peachtree Corners has a pretty good reputation for being
accommodating to the film industry.
If you have some vacant space in a shopping center or office building, the film
studios may be interested in renting it for a few months, perhaps longer. Our staff
can get you connected with the right people if you are interested in leasing space to
Disney or other studios. Just take some photos of the building, inside and out, and
send them to our economic development staff. Maybe the film studios will give
Peachtree Corners a mention at the end of the flick.
Stay safe, Mike Mason, Mayor
Source: Mayor's Letter

EV stations for business ready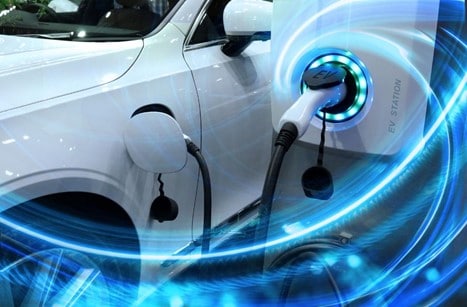 The City of Peachtree Corners is offering assistance to businesses in the city that are interested in installing electric vehicle charging stations.
As part of President Biden's $1 trillion bipartisan infrastructure bill, there are a number of incentives at the local, state and federal levels available to those looking to adopt electric vehicles. In addition, Georgia Power is also offering incentives as part of its Make Ready program.
For businesses, the first step is to determine what the stations need to do. Will they be supplying power to a fleet of vehicles, or enabling employees to charge vehicles at work? Perhaps the goal is to attract shoppers who want to park where they can get charged at the same time. Whatever the wish, the city of Peachtree Corners is available to help businesses determine the best arrangement for its needs and connect the people with the right resources.
There are a variety of cost off-sets currently available. Commercial property owners and businesses may set up a time to speak with experts who can help walk them through the process of installing EV charging stations on their property.
For more information, contact Jennifer Howard at jhoward@peachtreecornersga.gov

Construction Update: Bush Road at Medlock Bridge Road Project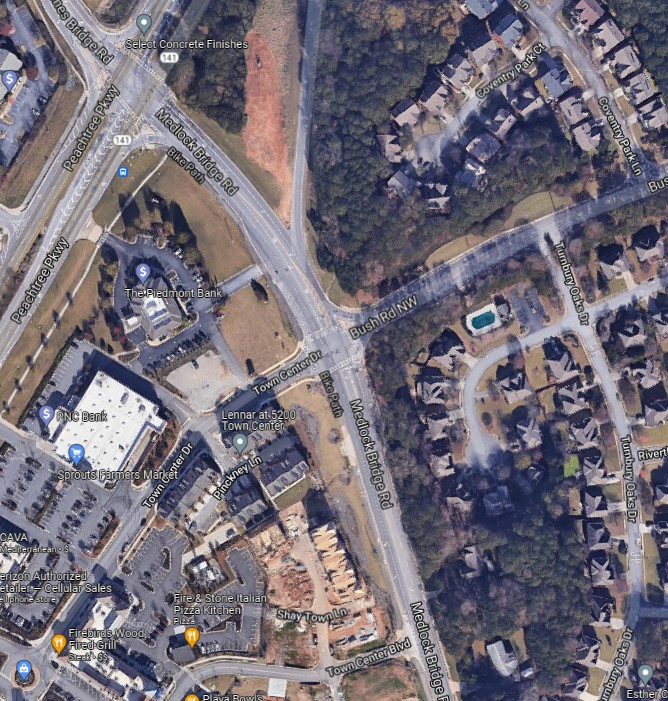 The City of Peachtree Corners is providing this information as a construction update for the Bush Road at Medlock Bridge Road project.  The goal of this project is to improve the intersection of Medlock Bridge Road, Bush Road, and the slip ramp to State Road 141. The project is currently under construction.
This project includes the following:
Two lanes added to northbound Medlock Bridge Road to accommodate a left turn lane
Through lane leading to SR 141 South
Through lane to East Jones Bridge Road
Through and right turn lane leading to both Bush Road and the slip ramp leading to North SR 141
Second right turn lane added to Bush Road that leads directly to the SR 141 slip ramp
New traffic signal installed to aid in the operation of these new lanes
Widening and traffic signal on Medlock Bridge Road and Bush Road
In addition, this project also includes a new concrete sidewalk, island, curb and gutter, asphalt paving, drainage improvements, modular block retaining wall, overhead signs, ornamental fence and ornamental trees.
Current Status of Project
Complete:
Drainage improvements, retaining wall, and general grading
Most concrete work
Base layer asphalt for the Medlock Bridge Road and Bush Road turn lane extensions
Remaining:
Overhead utility relocation
Traffic signal installation
SR 141 slip lane construction
Concrete island and ADA ramp construction
Final asphalt layer installation
Guardrail, sod, decorative trees, ornamental fence, signing and marking
Remaining Schedule/Milestones (estimated):
Georgia Power to set three joint-use poles and five utility poles – Mid December 2021
Traffic Signal Installation – January 2022
Overhead facilities relocated to new poles by Georgia Power, Comcast, AT&T, Zayo – February 2022
Existing pole removal by Georgia Power – February 2022
Guardrail, signs, fencing, trees, filling gaps in sidewalk, curb and gutter, sod, final asphalt paving and striping – March 2022

Illegal "Street Takeovers", New State, House and Congressional Districts and their Impact on Peachtree Corners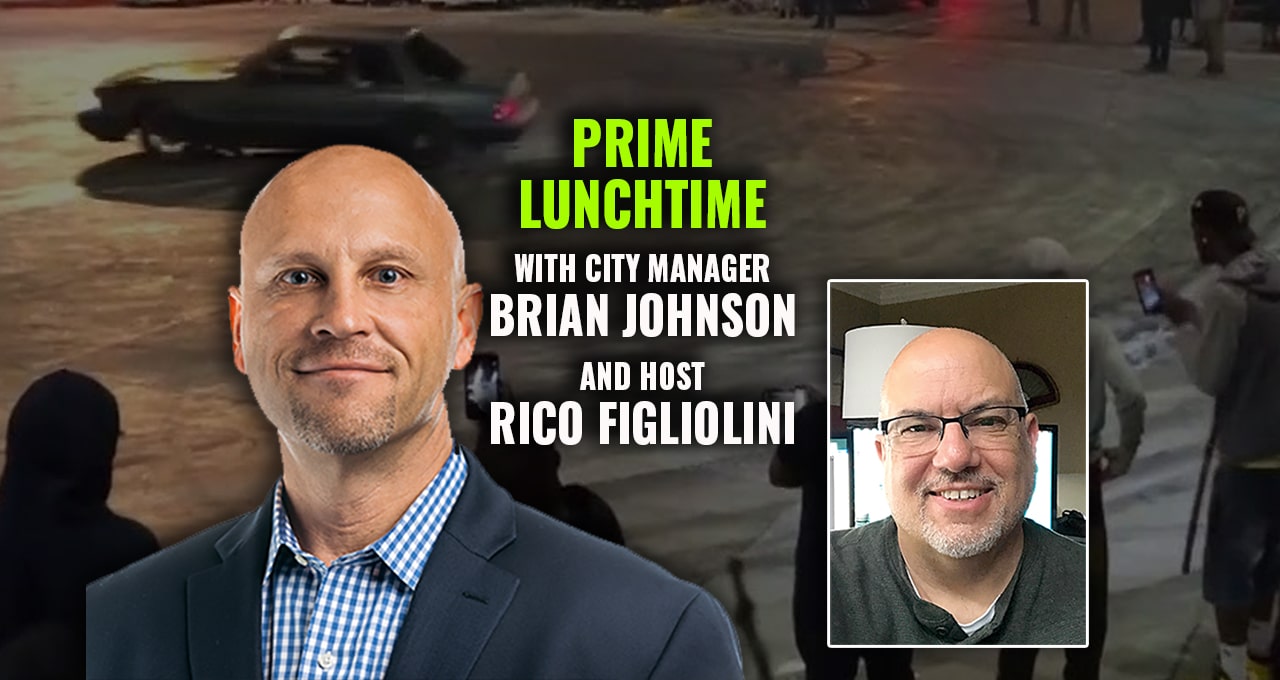 Illegal "street takeovers" have happened at Peachtree Parkway, Spalding Drive, and Peachtree Corners Circle. How can a city address this? How will the new House, State and Congressional district lines impact Peachtree Corners? That and more discussed by Rico Figliolini and the City Manager, Brian Johnson.
Timestamp:
[00:00:30] – Intro
[00:02:31] – Car Club Intersection Takeovers
[00:08:29] – Challenges of Dealing with The Takeovers
[00:18:08] – Peachtree Corners Circle Development
[00:24:05] – Traffic Changes with the Development
[00:32:45] – New District Lines
[00:41:43] – Closing
"Potholes don't care if you're Republican, Democrat. Zoning doesn't matter. Traffic, managing traffic doesn't matter. What matters to us are relationships. We often times, invest in these representatives. They learn Peachtree Corners, we learn them. And over time you have this relationship. And you've got to relearn these people, they've got to relearn you. And it is not easy sometimes because these things are built on relationships. It doesn't make it right or wrong. It just makes it different. And it just takes time."

brian johnson
Here is a youtube video that explains a bit about Atlanta's Street Takeover culture:
Podcast Transcript
[00:00:30] Rico: Hi everyone, this is Rico Figliolini, host of Peachtree Corners Life, and today's Prime Lunchtime with The City Manager. We're going to be discussing quite a few things today. Even though this is before Thanksgiving, you'd think it's a quiet week, it's never quiet around the city. There's always something going on. Good and bad sometimes. We're going to be discussing intersection takeovers by car clubs and not in a good way. So this is not one of those car aficionado type things. It's something that has been rampant throughout the city it seems and other parts of Atlanta and such. And we're beginning to see some of it now happening at the intersections, like Spalding Drive and Peachtree Parkway and Peachtree Corner Circle and Peachtree Parkway and Spalding rather. And we'll be discussing a bit of that. We'll be discussing also what it means for traffic implications of a new development that was just tabled at City Council. And also we'll be discussing the new political lines that have been drawn in heading towards the Governor's desk for the House Senate Seat and the US House of Representatives and how that may affect the city of Peachtree Corners. So let's bring on Brian Johnson. Hey, Brian, how're you doing?
[00:01:38] Brian: Good Rico, how about you?
[00:01:40] Rico: Pretty good. It's always a good day in the city, and actually today's a nice day. Sunny, and all. And it's Thanksgiving week. So a lot of things to be hopefully thankful for this week. Some people have families coming in. We've been fortunate that I don't think we've had bad COVID situations here in the city. We have had unemployment issues, people getting hired and not showing up sometimes. Or even not enough people to work jobs that are available in the city. God, I think I saw the State of The City and Mayor Mason said that our unemployment rate in the city is just about 3% which is unbelievable. And there's still businesses wanting for employees. And sometimes I was at one place at a drive-through, and the lines were wrapped around the building because two people didn't show up to work. So I mean, they might get jobs and then not even show up anyway. So that's happening.
[00:02:30] Brian: Yeah, it is. It's sad.
[00:02:31] Rico: Yeah. But there are good things in the city, I think our property values have risen almost 24% since 2014. 26% since 2014. So if you're a property owner, certainly that gotta make you happy. So there's things like that going on. But let's hit our first thing and that's something that really is like, I didn't realize was a big problem at this point in the city. It's almost similar to what's going on with the flash mobs in San Francisco of robbing retail stores where eighty people show up, gang rob the place and then leave. So we're seeing cars, actually car clubs, if you will. Quote car clubs, showing up at intersections, blocking it, and then doing a donut wheels and filming it and fireworks. So tell us what's going on and where are we? Where is the city seeing that? And how can we even combat that?
[00:03:23] Brian: So the phenomenon you're talking about is, it's often called intersection takeovers. Which is kind of a, I guess another activity that some of these car clubs do beyond just street racing. And so this is a phenomenon we're seeing in all over Metro Atlanta. We're not the only ones struggling with it. But of course, the city has a responsibility for our community, which is why we're dealing with it and talking about it. But what's happening here is you have car clubs that have been created and these clubs, of course, are about generating revenue for their cars. To improve their cars, make them faster, better, more, whatever. Almost like a Fast and the Furious movie franchise type of deal. And the way they make money is on a lot of times on their YouTube channels and the amount of views that they get. And, you know, for those of you that know YouTube, one of the ways to generate revenue is by views and likes. And it can become a rather lucrative money-making proposition if you get enough of it. So these car clubs are using YouTube as a way to generate revenue. And the way they get hits is they will do what's called an intersection takeover. And that is they will time it, and there's some coordination involved, but they will time it to where all of the people a part of this intersection takeover will come up to an intersection. Usually a four way intersection. And they will come up at the same time. And then in a coordinated fashion, the lead cars at each of the intersections will stop and hold in place at the stop bars underneath, usually what are traffic signals. So all of a sudden the entire intersection is blocked because the first car in each lane is there blocking it. And then they will let a car or a couple of cars into the middle of this intersection. And this car, or these cars, will end up doing rather what you would consider outrageous things with their car. Squealing the tires while it's in place, doing donuts, trying to do things that they ultimately think are unique enough that people will want to view it on YouTube. And oftentimes the people who are blocking the intersections are doing things to help. And by help I mean, to make this entire act more outrageous and more worthy of people watching it. So they'll be shooting off fireworks. And it's actually escalated to where they're oftentimes shooting off hand guns into the air, as a way to make it more outrageous. And they will do it for a period of time and then they will then break it up and they will leave. And they do that for one of two reasons, they either break it up on their own or they're done with it and they move on. Or of course, law enforcement shows up and they break it up because of that. And so that has happened, is happening in Metro Atlanta. Quite a bit. We have had our share of it of late. And it's hard, and we can talk about the challenges here with how to deal with it, prevent it, prosecute if you catch anybody. But the big thing here is these are impromptu events. They're almost like pop-up intersection takeovers because these car clubs while they have a following, Gwinnette PD and other law enforcement agencies are monitoring a lot of their traffic. But there's not a lot of heads up for us to know. In some cases it's not, it's done in communication channels that people are not monitoring. And so it just happens and we have to deal with it. But yeah, unfortunately that is going on right now. And the challenge is the well, we can talk about a lot of the challenges, but right now, the challenge is getting communication out there to our residents about what has been done. The challenges of what to do if we even know or catch somebody and how we prevent this thing from happening in the future.
[00:07:37] Rico: It's interesting because even the gunplay. I mean, these things are happening near neighborhoods. And I think that people don't realize that because of the way things are prosecuted, they're misdemeanors. It's not easy when a police car shows up anyway and there are 20 cars there, I mean, who are they going to go after when they're all split up? And even if they don't show up, some of these things that we discussed before the show would last 10, 15, 20 minutes, and the police didn't show up. For a variety of reasons, maybe. Because other things were more important at the time being investigated. So, do we need more cameras? I know the city is putting up 25 cameras throughout the city. But even like a place like Spalding Drive and Peachtree Corners Circle is not a major intersection. We've discussed that before that, you would think that's the least likely place to do this type of thing. Versus let's say Spalding and Peachtree Parkway where it happened also.
[00:08:29] Brian: So you know Rico, you're hitting on some of the challenges here. So, you know, first and foremost, you end up having the laws that are in application here are written such that, unless it's the third instance in which somebody has been convicted of doing this. Short of it, there being three convictions of this, it's considered a traffic violation.
[00:08:57] Rico: Violation.
[00:08:58] Brian: Yeah. And which are all misdemeanors. So unless somebody has had three convictions and now police are showing up on their fourth and will, of course they would have to know that this person had three other convictions. But unless that has happened, it's a misdemeanor. So the first is, there's not a lot of deterrent from, that the law allows. Police, even if they catch somebody, it takes those multiple instances before it becomes a felony or before the car can be seized. So there are some things within the law that are not particularly helpful. And some of those things, I will be working with Council on here shortly. And it may become a legislative priority for us on the upcoming legislative session is to maybe do some things, to strengthen the law, to give police department a little bit more teeth when they do catch somebody. So that's how the law is currently written. Although it looks like you wanted to say something about that?
[00:10:08] Rico: No, no. I mean, what teeth would you, could you possibly do there? I mean, short of making it past a misdemeanor. What else can you do?
[00:10:16] Brian: Alright, well let's start with that one. That's actually a big deal, making it beyond a misdemeanor, because by matter of policy Gwinnett County police officers cannot pursue somebody in any kind of a high speed chase capacity for a misdemeanor. So on these intersection takeovers, let's say Gwinnett PD was right there a minute after it starts and they show up and then everybody scatters. Even if they chose to be like, look, we can't get all of them, but we're going to get one. By matter of policy, they cannot pursue because it's a misdemeanor. And so if it was not a misdemeanor, that might help. That would be one thing that the law. Two is, the seizure of these vehicles that are in the commission of this type of thing. It also takes multiple instances before you can seize an asset that is the very thing that's creating a risk to public safety. And we certainly should consider maybe if there are hand guns and the discharging of firearms involved in these kinds of things that that could immediately ramp it up beyond just the traffic. So there are some things within the law that I think are worth serious consideration. As a corporate subdivision of the State of Georgia, you know, the City of Peachtree Corners is certainly in a position that maybe we could advocate for state law to be changed in Georgia. To make it to where maybe some of those things can be made a little bit more tough and be a little bit more of a deterrent than they currently are. So that's kind of one thing that we're considering. But let's get past that, even get into the enforcement of it. So when Gwinnett PD gets called on this, there of course are considerations of moving assets to a location in which there's cars doing donuts and blocking the intersection. Now while, especially with the handgun part. That's not particularly a safe thing, but depending on what they're working on, they could be working a, some evolving situation that is significantly more important if you will.
[00:12:38] Rico: Sure.
[00:12:39] Brian: We recently had, this past weekend an incident in which we had an intersection that was not a significantly large intersection in which they were doing this. And there were calls to 911, and they were aware of it. But why Gwinnett PD was unable to show up in time to do anything in this intersection takeover, broke up on its own accord before Gwinnett PD got there was because they were all hands looking for an evolving situation involving a missing young autistic girl and a missing person. And, you know, that just took priority. And that was right after it had gotten out that she was missing and so they just threw all of their assets there. And they were like, look, unless it's another case in which there's violence involved or whatever, we are concentrating on this. And so that's another one. Then we get into let's say that they do catch and they do sometimes catch some of them. A lot of times it's in by tracking some of the communication and having a good idea of where they might want to be doing this. And then they lay in wait, if you will. So they have caught them, they have done sting operations. They have some footage or some surveillance footage video of these things happening that then they're able to add to an individual who was apprehended for a different reason and they're able to expand. So there are things going on to help with this. But there's a lot of constraints even on the cameras. You mentioned the city has 25 license plate recognition cameras, and we're putting 25 more out there, so there will be 50 in the city. But the deployment of that, of those cameras, because we can't have one at every intersection. These cameras are not free. We have to store the data for PD to use and it does come with technology. So we have to pay for it. So what we've tended to do is put them on either major intersections or oftentimes roadways coming in or leaving our jurisdiction. And so it's almost like you're setting up a camera perimeter so that if somebody does come into the city, if you really have their license plate, you can kind of know when they came in and when they leave. But you have to have that beforehand for you to be able to use it. And in this case, a lot of these car clubs know that there are cameras and so they will actually put something over their license plate while they're doing this. So there's tape over their license plate or something. And so that doesn't help us. And then you run into the other conventional stuff. Police departments nationally are down. Staffing wise, there's just not as many and Gwinnett PD is no different. And so they're understaffed and you combine all of those things together and we have this phenomenon that we have. But we are exploring some other things. There's some technology that we're looking at that maybe allows police, the officers to I guess the lack of a better term, is shoot some sort of a transponder onto the back of a vehicle that then you can use it to track its location when it leaves. Which will allow police to follow these vehicles without getting into a high speed chase component.
[00:16:08] Rico: Okay.
[00:16:08] Brian: And so there are some technologies that Peachtree Corners is exploring. We're also exploring, using some additional artificial intelligence within the Flock camera system, the license plate recognition system. Which allows there to be the tracking of vehicles if there are unique, what I call it marks on the vehicle. Almost like say a tattoo on an individual might make it to where it's not just, Hey, a white man at 6'3″, 215 pounds. There'll be like other marks and you know that, and that would be like, it's not just a Honda Accord.
[00:16:52] Rico: It could be dents, be dents on a car. It could be age marks. Could be a lot of these car clubs also deck out their cars, pimp out their cars if you will. So there could be other variations of things on the car that might be unique in that way.
[00:17:06] Brian: But Rico I do want to close with this saying that, none of that as an excuse. This is unacceptable. No community should have to deal with it. It's still is unsafe, even if there weren't firearms involved shooting into the air. And so I don't want it to sound like there's, you know, oh, there's nothing we can do. No, we are looking to do more. Maybe deploying cameras at interior intersections that we normally wouldn't have. Again, some of this technology I talked about. So the city's doing what it can, Gwinnett County PD is certainly in a position where they know it's serious. And so it's just hot off the press, if you will, that you and I were talking about it before the show. Just because it happened this weekend. And it's a big deal. And the mayor and city council are very interested in trying to ensure we're doing everything we can to help our police officers stop this. But we are not alone. They move around and other jurisdictions are dealing with it as well. But we're going to try and do what we can here.
[00:18:08] Rico: Brian, it's a difficult, these types of situations, like the flash mob stealing at retail stores in San Francisco that seems to also be spreading across the country to some degree. They're difficult to handle because, these are fads you hope and that they will go away at some point. So do we overreact to something like you said, yes, it's a dangerous situation. Do we put out all the cameras? Do we do the transponder thing? You know what I mean? The other thought I'm sure that there are some people that would even think, do we do like Norcross and we create our own police department that can police our area. I mean, I think Gwinnett police has done a great job. In fact, that missing autistic was in Peachtree Corners. I mean, that was Holcomb Bridge I think and Jimmy Carter. So that was around this area. We can go overboard on some of these things or not. You know, if we look at safety and what that means, I'm sure as some people would say, do we need another 25 cameras? Why not? Maybe we do. As long as things are handled in the proper way, I think adding to safety, I don't think anyone would, there may maybe some people that would be concerned about additional cameras, but how else can you combat some of these things? Like you said, these are misdemeanor crimes. They're not going to be prosecuted for the most part that way. Because this takes too long to prosecute. And by the time you finish it anyway, people don't go to jail. They handle with maybe a fine or something like that. This is part of that change that we've had over the past decade to make sure that we don't overcrowd stations, you know, jails that we don't give too much to our police to do. Because they already have a lot to do. I don't envy you and the city leaders and what you have to do. Even the legislation will take time. By the time it gets passed, then it has to go through a department that has to actually figure out how to implement it. It's not just all of a sudden shows up. Yeah, difficult problems. Hopefully it won't get worse. Let's move on to, there was a small development actually about almost seven acres, that's a multi-use development that's coming up. That's the Peachtree Corners Circle Lofts. That was tabled this past City Council meeting. And it's one of the Cowart developments. And I think we talked about this before, too. And we talked about the traffic implications. Because this is the property at the, I believe that it would have bumped the Intuitive Robotics Campus. That's behind, runs behind QT and some of the, I think the Creme De La Creme that's there. And that might affect, that certainly would affect the in and out at the QT station whether left turns are allowed or not. So explain to us then how some of this traffic implications would be effected by this development.
[00:20:49] Brian: So you're referring to a parcel that is essentially directly across the road if you were exiting the Forum property right there at Trader Joe's. And you're coming down that little hill there and you're stopped right at Peachtree Corners Circle. And you look straight ahead, there's a wooded parcel. That would be the parcel in question here that the development would be going on. Why it's difficult, speaking of not being envious of some of the things the city's working on, this is another one that unfortunately it has second and third order effects beyond just the parcel in question. It's always preferred, if you have some sort of a development that is being considered, that when you start talking about traffic, and other things with traffic, that it's isolated to just that parcel. Like it doesn't really have much, as far as ingress, egress implications for up and downstream developments. It's kind of like, look, yeah it'll be more traffic, but people coming in and out are not going to interfere with other people coming in and out. This one is not one of those. We have some problems here and some of them are a little bit of an inherited one. By that, I mean this. When the city became a city almost 10 years ago, the developments that are out there were already in place. The developments affected here. By that I would mean, QT, the Quick Trip right there at the corner. And then heading, what would that be? Essentially, west down Peachtree Corners Circle away from Peachtree Parkway. You would have Creme De La Creme behind them. Those are the two that have curb cuts for cars to get onto Peachtree Corners Circle. And then directly across Peachtree Corners Circle from those curb cuts, those entrances to the QT and Creme De La Creme, you would have two entrances or exits as the case may be to the Forum. You have one near Redlands and then you have the main one, if you will, that's coming out right by Trader Joe's. The one that it's kind of the main thoroughfare through the Forum. So on each side of the Peachtree Corner Circle, you have two entrances, exits to developments on each side of, if you include the turn lanes or deceleration acceleration lanes, you have seven lanes of traffic right there. And so what we have in some cases is, and a lot of it is people leaving the Quick Trip, want to turn left out of the Quick Trip onto Peachtree Corners Circle. Heading say towards Spalding and Holcomb Bridge Road that way. So they're turning left across, it could be as much as six lanes of traffic to get onto the seventh lane because some people turn left out of Quick Trip and they immediately want to turn right into the Forum.
[00:23:59] Rico: Yeah, I've seen that. And there's been accidents there. Probably part of it because of that.
[00:24:05] Brian: Yes. So look, we get it. I will plead the fifth if I was under oath as to whether I had ever tried any of those facing movements myself. But they are not safe movements, vehicular movements. And those accidents you just brought up are a testament to that. But that situation was inherited by the city. That existed when we were a city that had been permitted, we had nothing to do with it. Meaning our fingerprints were not on it. Now we are being asked to permit, rezone and ultimately permit a development that is going to exacerbate the traffic in the area. Not just for their particular development, but it's going to have, again, a little bit of a domino effect mainly towards Peachtree Parkway. So their entrance to this development will probably line up directly across from the Forum's entrance exit by Trader Joe's. Which is also where the Creme De La Creme's entrance already is. It's directly across.
[00:25:16] Rico: Let me ask you something, that's a long piece of property that butts up to Technology Park. Is there going to be an exit entrance from that side? No.
[00:25:26] Brian: And here's why. Really, topography. Terrain. So there are two reasons why you're probably never going to see another entrance onto Peachtree Parkway, is because there are multiple creeks running through the parcel. As it leaves almost like from the Peachtree Corners Circle down towards its other connection to another roadway in this case, Peachtree Parkway. And this parcel is a long parcel. That's really connecting Peachtree Parkway and Peachtree Corner Circle at a diagonal behind, what is it? Northside Gwinnett Urgent Care, and then the little mini strip mall, which has Sports Clips and the shoe store.
[00:26:12] Rico: The bagel store.
[00:26:13] Brian: Right. The bagel shop and then Quick Trips and then Creme De La Creme. So it kind of is at an angle. It connects the two roadways, cuts behind. The problem is the reason it exists and it's a long linear one is it's really a creek. And so the creek would need to be piped if you wanted to do anything. And then the terrain is significantly steep. It is a hole down in there. And if you ever like drove, say Peachtree Parkway and you looked at the parcel right next to the Northside Gwinnett it's just a hole down in.
[00:26:49] Rico: So let me ask you then, basically, when that property was left the way it was, I don't know if that was an easement, a water place for another property. If that was split off some years back or not may have been. Maybe it's just undevelopable? Obviously a city option could be, no, we can't. You can't do that there. Because right now it's zoned, what? Its zoned commercial
[00:27:12] Brian: It's commercial, it's an M1.
[00:27:14] Rico: So it's an M1. So I don't know what the setbacks are and how wide that is, and I don't even know if it's really develop-able as an M1, even if you wanted to. So maybe it's just a denial. Because otherwise what you're saying essentially is, and I don't know if you can, you'd have to force the QT to say they can only do right turns on exit.
[00:27:34] Brian: That's correct.
[00:27:35] Rico: Can you force them to do that because they've been in development. They're already there. Should they be penalized because another the property wants to come out? I mean, is that reasonable?
[00:27:45] Brian: That's a great question. One, the city certainly could close left outs at the second location that QT has. Because even right now, without a new development, it is not a safe option for you to allow cars to turn left out of there. Now people do it. And again, I'll plead the fifth if ever asked if I have done it. But when you look at, if you're a traffic engineer and you're needing to put your stamp on this, you would not because it's seven lanes near an intersection. So you've got a lot of car. So it could be done. Now the Peachtree Parkway section right there does take into account this. Many people don't realize this, but if you left QT on Peachtree Parkway and you wanted to head north, you do not have to head north by turning onto Peachtree Corners Circle and trying to immediately get across three lanes into the two left lanes to turn left. What you could do is turn right on Peachtree Parkway, and shortly after you turn right, there is a dedicated U-turn aisle in the median for you to do a U-turn and then start heading back north. And so there would be accommodations made for cars to do that on Peachtree Corners Circle as well, if this was the case. But my only point to all that is this development, while everybody has a legal right to develop their property. If it can be in some regard, that doesn't mean it needs to be as dense as they want. It doesn't mean that it needs to have the use that they want, but we are considering this.
[00:29:31] Rico: And it is an M1. So it's not like they don't have a use for it. It was zoned for use when they purchased it. It is an M one. So that is the zoning that they purchased into. And no one can say well, I was expecting, I could rezone it. There shouldn't be any expectations of that, right? I'm just saying.
[00:29:49] Brian: There shouldn't be. That doesn't mean that there isn't. But there shouldn't be. But, look, so the owner submitted something for the city to consider. The use itself is not something that it appears is problematic. Which is an equity, residential product. The issue with it is the traffic and us to figure it out. And unlike before, when the city didn't have any involvement in having permitted the situation that we find ourselves with. Now, we are being forced to put our fingerprint on this. And we have to be careful that we either don't create a scenario that's unsafe for vehicular movement or give tacit approval for something like that by permitting ingress egress that makes the current situation even more unsafe. Because nobody would claim that the current situation turning left out of QT is a safe vehicular movement. Nobody would. Doesn't mean people don't do it, but nobody would say oh yeah, that's safe. There's no problem there.
[00:30:56] Rico: Yeah, no, for sure. And quite frankly, even though it's not safe, and I think we all do that when you've got to make a left turn. I mean.
[00:31:05] Brian: I don't know what you're talking about, Rico. I don't know what you're talking about.
[00:31:08] Rico: It's not illegal to do that, but yes. But I've never seen an accident at that curb cut. I've seen it in front of the Forum on that side and it could be for a variety of reasons. Usually it seems like someone coming out of the Forum or trying to get in from the other side.
[00:31:28] Brian: And that really is not a particularly safe one either. You're coming down a hill, you're turning across at that point I think it's only four lanes of traffic. But turning left and then you've got cars accelerating onto Peachtree Corner Circle off Peachtree Parkway, or turning out of Redlands and Creme De La creme, even. None of that is a particularly if, if traffic engineers design things from scratch, nobody would ever have allowed that to happen. But it did and you know, it's, doesn't matter how we got here, we're here. But in this case, that's why it was tabled. So it was a long way of saying it was tabled, Rico, just because we needed to take extra special care in looking at the traffic patterns and the vehicular movements, if we permitted this and what would happen? Is there a safer way to do things? And so that's why it was tabled.
[00:32:22] Rico: Cool. So this is going to come back up, I guess, in December?
[00:32:26] Brian: No, we pushed it to the January one because the December ones, because of Christmas and everything had to be moved up earlier. So there would have only been three weeks between the November council meeting and the December one with Thanksgiving in between. So for us to make sure we had enough time, we just pushed it to January.
[00:32:45] Rico: Sounds good. So in the little time we have left, I'd like to see if we could talk about this whole thing about new district lines that's going to the governor's desk. The new Senate line, the new House Seat lines, and the US House of Representative lines. Seems like Peachtree Corners where we were being, I think for the most part represented by one house, state house rep now maybe two. There's lots of things going on. Is that good or bad that we have two reps there versus one? I don't know. How does that affect the city? How will the city be affected by all this? I know some of these people are going to be running in other seats, it seems. It's an interesting quagmire. It's almost like they've been pushed to run against each other in some of these seats. And we're talking about Democrats that have won those seats for the most part.
[00:33:35] Brian: Yeah. So it looks like the city map or excuse me, the district map, as it applies to the State House, State Senate, and the US House has been changed significantly for us. And in that, which seats touch a part of Peachtree Corners, and which seats don't, and what representatives and so on and so forth. So yes, there has been as is always the case with whichever party is in power at the state. These district maps were drawn in a way to give the party that is in control of the general assembly and the governor's office, the, I guess in their mind, the potential for them to gain representation by having grown in a certain way. Now, how it affects us, and I won't get into some of the, I mean, some of it is just on the periphery. You know, we, before we had people like representative Pedro Marin and Scott Holcomb that touched a little bit of Peachtree Corners. So technically you could say that they represented us. And then they did, don't get me wrong, but we weren't the core. Now probably what most people would think of from the State House would be the seat that Tom Rice held for a long time. And then Scott Hilton. When Tom retired, Scott ran for that seat and won. Was in it for one term. And then Beth Moore was elected recently. Now that seat represented almost all the Peachtree Corner Circle, though, all those individuals resided in Peachtree Corners. And that one significantly changed. That house seat was drawn out. And so, as a result, I know Beth Moore has announced her intention to run for a new Senate district. Actually it's Senate District Seven, which actually existed in South Georgia. And it's kind of indicative of how more influential Metro Atlanta is becoming. Because with population growing in Metro Atlanta, and in some cases decreasing in rural Georgia. You are seeing them do this. And so they just took a Senate district that had that existed in South Georgia and moved it up to Metro Atlanta and dropped it in a place in which Beth Moore, current state house rep is in a position to run for a State Senate seat on one that doesn't have an incumbent, if you will. Because the incumbent is in South Georgia. And so.
[00:36:17] Rico: It's amazing how they can do that, just take someone's Senate seat away from there, move it somewhere else versus redrawing lines. And I just, it's unbelievable how they can do that.
[00:36:30] Brian: Well, so here's another one though, is US House. We are represented by Carolyn Bordeaux. And it was also just as part of this map, a neighboring US district, which was currently represented by Lucy McBath. She was drawn out of well, excuse me, her district was redrawn in such a way that it is now, at least from the registered voter standpoint, a clear Republican leaning district. So in other words, she is now finds herself residing and representing a district that at the next election is going to be significantly Republican. So she had a decision to make I guess, and that is either try to win her seat anyway, even though it's going to be leaning towards Republican. Or she could run against a or run for a seat in a district that is not so Republican. And she has, my understanding is she has announced that she will then run for the seat that Carolyn Bordeaux currently holds, which is the one that represents us. And so why these matter to us is less about party affiliation. You and I have talked about this before. Potholes don't care if you're Republican, Democrat. Zoning doesn't matter. Traffic, managing traffic doesn't matter. What matters to us are relationships. And so what makes it hard sometimes is, and I'm not saying it's right or wrong, and I'm not saying that it has nothing to do with the people. But we often times invest in these representatives. We get to know them, they get to know us. We have meetings, we communicate, we develop a relationship. They learn Peachtree Corners, we learn them. And over time you have this relationship. And when these things happen and there's turnover you know, it's a relationship. It's almost like a marriage. And every so often you're forced to have a new spouse. You're like assigned a new spouse, like, alright Rico, you've got a new spouse. You know, in this case, Peachtree Corners is like, alright Peachtree Corners you may have a new spouse at the US level. Or you may have a new spouse at the State Senator, State House level. And you've got to relearn these people, they've got to relearn you. And it is not easy sometimes because these things are built on relationships. I mean, that's what makes these things go around, is them knowing us and what our needs are and liking us and sometimes living here. And that's where we're at is, we're going to be forced to potentially learn some new people, maybe not. I don't know how some of these races may go. I mean, Carolyn Bordeaux may still retain the seat. And then there's no loss in that. And Lucy McBath could be just fine. She just doesn't know us right now and we don't know her.
[00:39:44] Rico: And these districts have changed a bit also. So they include other, they've been redrawn. Even though it is Carolyn Bordeaux's district, I guess. But it's been redrawn enough, so then it doesn't look the same to a degree. And so it's not, like I agree with you. It's a relationship that you're building, but also now that district also represents may be competing aspect. So if there was a road plan, if there was technology money, if there was EV charging station. If there were grants, now we may be competing with other cities that are newly drawn into that district that maybe would get better benefits than we would out of that. So I, I see, it is the relationships, but also it's the dynamic of what that district now is made up of. What other cities are in there and who's going to be wanting to pull a little bit more towards them. Which is what you know, which is normal. But yeah, so yeah.
[00:40:39] Brian: Look Rico, I mean, even at the micro level. I mean, we have a new council member now. Joe Sawyer is a, a new council member and it's about relationships. So, as the individual who works for the seven members of council, there had been a relationship with the previous incumbent Jeanne Aulbach that I had. And you learn what that individual likes and how they communicate or whatever. And what their pressure points are, what's important to them. And now there's a new one. It doesn't make it right or wrong. It just makes it different. And it just takes time. And, you know, that's already started. I mean, you know, Joe's drinking out of the fire hose of a new elected official. And we've already run him through some of the orientation. But you know, all of these elected officials, as things change, they've got to learn new communities, learn new people, create and foster new relationships. And it's a constantly evolving thing. That's our government. I don't know if there's a way around it, but it doesn't happen without there being extra time that you've got to spend into it.
[00:41:43] Rico: For sure. And I don't think people, day to day realize that when the, these changes happen, it is more complicated. It's not just me voting for my house rep, but it's the city now having to deal with maybe two house reps, two Senate seats, maybe a new Congressman, newly drawn district that has different dynamics. So it's yeah, I can see, there's going to be a lot of learning even for Joe Sawyer. Who's going to be sworn in, I think, in January into his seat. He knows all the city council people to a degree, but now he's going to have to know them as city council people within that relationship. And then the department heads that are there. So yeah, a lot of dynamics, a lot of things that have to be learned. I appreciate our time together, Brian. It's always good to talk about these things. I'm sure we're going to talk a bit more about these districts as we get closer towards election time maybe and what that may mean. And certainly after the elections, what that means to the city. We have a bunch of things coming up. I think in March or April? It's the Live2X or the V2X Live conference.
[00:42:47] Brian: Yes, V2X Live. The first city sponsoring its first conference. We're hosting, not just sponsoring hosting here in Peachtree Corners an actual conference, on connected vehicles. So yeah, we're pretty excited about that.
[00:43:00] Rico: Can't wait to see that, I can't wait to be there. Cool. So listen everybody, I appreciate you hanging in there with us and learning about all these things that are happening in the city. If you have any questions, certainly put them into the comments below this post or on YouTube or wherever you're finding this. And then when we get back together again, maybe next month, we'll be able to answer some of those questions as well. So thank you, Brian. Appreciate you being with me.
[00:43:25] Brian: Thanks Rico, take care. Have a good Thanksgiving.