New Restaurant Makes its 'Stäge' Debut with Focus on Fresh and Eclectic Menu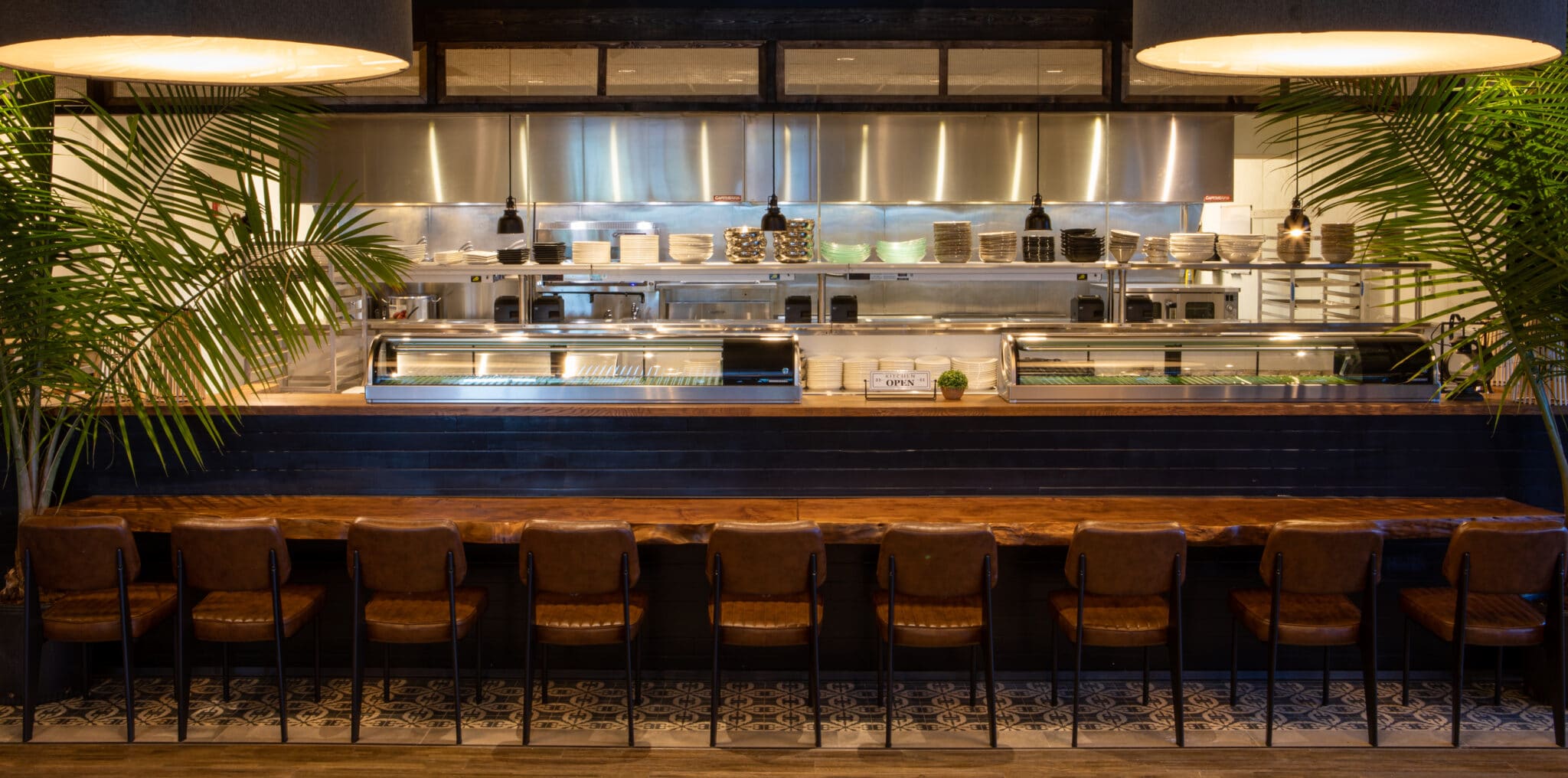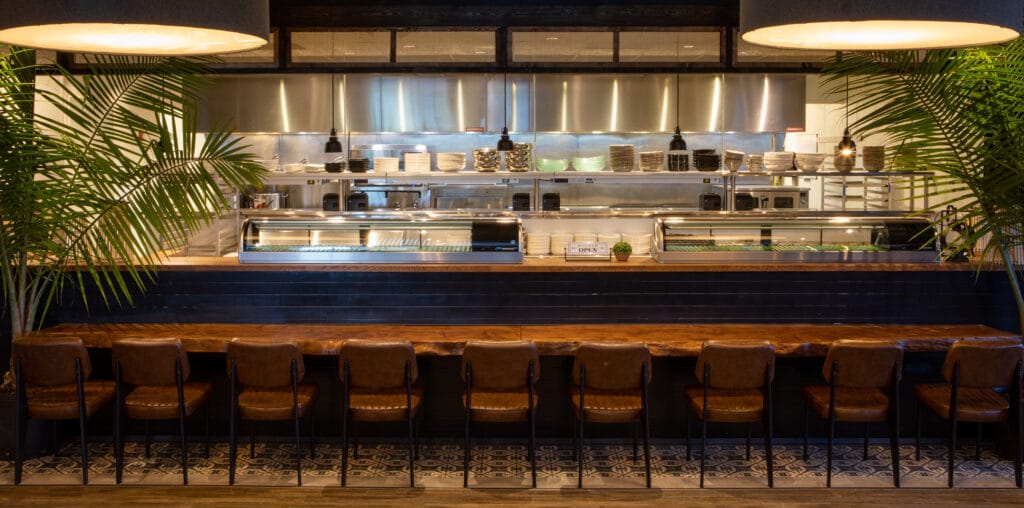 The first thing to know about Stäge Kitchen & Bar, a new Peachtree Parkway restaurant, is how to say its name.
It's not "stage," as in the place musicians perform (though the restaurant does have one of those on the patio). It's pronounced "stahj" and it's a culinary term for the classic way fine restaurants hire a chef — by making them whip up three dishes on the spot with no advance prep as part of the job interview. The name is the restaurant's way of saying it's out to prove the quality of its fresh, eclectic menu every day.
"So it's kind of a play on, we're always on stäge, [and] we're always on stage," says Raquel
Stalcup, the co-owner and director of operations.
Stalcup and Charlie Sunyapong, the executive chef and co-owner, have a local reputation for quality. They also run La Belle Vie Kitchen, a well-reviewed French American restaurant that opened nearly three years ago about 10 miles up the road in Suwanee.
Stäge opened in late July in the former Noble Fin restaurant spot at 5260 Peachtree Parkway, at the Peachtree Corners Circle intersection, in the same shopping center as Lidl. The eclectic menu includes steak, seafood, pasta, "global" tapas and "elevated" sushi.
"The biggest value we bring to the area is that variety in our menu," said Stalcup during a recent interview at the restaurant. The feedback from customer reviews so far, she said, is that "there's something for everyone" and the new regulars are eager to return to try the entire menu.
After just six weeks in business with a soft opening, Sunyapong had already changed the menu as part of a commitment to seasonal and fresh ingredients. As with La Belle Vie, he uses as many locally grown and locally made items as possible, such as fresh pasta from a Gwinnett manufacturer. "We just kind of try to support the community, support home-grown [food]," said Stalcup.
Stalcup and Sunyapong previously worked together in the Atlanta restaurant groups Buckhead Life and Here to Serve. Stalcup also worked at the Stoney River steakhouse here in Gwinnett, and Sunyapong at Marriott's Marquis and Renaissance hotels in the big city. Stalcup says Stäge's cuisine is a blend of all of those places as well as "just something that we thought was missing — someplace that we would want to go and dine out frequently, and we just did not find that anywhere in the area."
Why Peachtree Corners? Stalcup says it came onto her radar as a restaurant spot because she lived in Johns Creek for 20 years and traveled through here to work at Gwinnett restaurants. She patronized Noble Fin, and she and Sunyapong know the owners of such area restaurants as Frankie's and Mojitos.
Stalcup says she "just loved this area. It's up-and-coming. It's booming right now."
Stäge's makeover of the old Noble Fin space included expanding the bar from about nine seats to 30; adding a full sushi bar; and an expansion of the patio, still underway in mid-September, that will boost it from a few tables to around 80 seats. There are also two private rooms, one that can be fully closed off and the other with interior windows to retain a restaurant-floor vibe. As of mid-September, the patio was hosting live music on Fridays and Saturdays, including jazz and pop with vocalists or DJs, with hopes of expanding that entertainment to daily.
Noble Fin shuttered in June 2020 after a four-year run, citing the business impacts of the COVID-19 pandemic. Asked if COVID affected how Stäge was set up, Stalcup says, "Yes and no."
She said La Belle Vie was able to weather the early pandemic with a closure of only about a month, so they knew business could be done. The pandemic's uncertainty has been a factor; when they signed onto the Stäge space in December 2020, "we weren't sure how long it was going to continue to affect us… [and] if there were going to be any more shutdowns," said Stalcup. The pandemic was one reason for expanding the outdoor patio seating.
Another unpredictable factor is the waves of COVID and shifts in customer confidence and feelings of safety. "I'm the same way," says Stalcup, who was among the first in line for vaccination as a caretaker for her parents. "So I got an early dose and then I felt pretty confident, and then obviously the other strains are getting scary again."
Today, Stäge has some guests requesting the outdoor seating as a safety measure, and also offers the private rooms for those wanting more distancing and separation indoors. "So we're still trying to accommodate that as much as we can," she said.
The big pandemic impact for the restaurant, and the entire industry, has been staffing shortages. There are varying speculations and studies on the reasons, including restaurant workers not wanting to return due to safety concerns and governmental COVID relief payments, as well as finding higher-paying jobs outside the industry.
For Stäge, the staffing shortage has meant a slowdown on the game plan of operating for lunch and dinner seven days a week. As of mid-September, the restaurant was open for dinner only Wednesday through Sunday, with plans to ramp up to Tuesday nights and brunch hours on Saturdays and Sundays.
For the latest on hours, menus and more, see stagepeachtreecorners.com.

Great Barbecue and Strong Community Spirit Bring Families to Moe's Original BBQ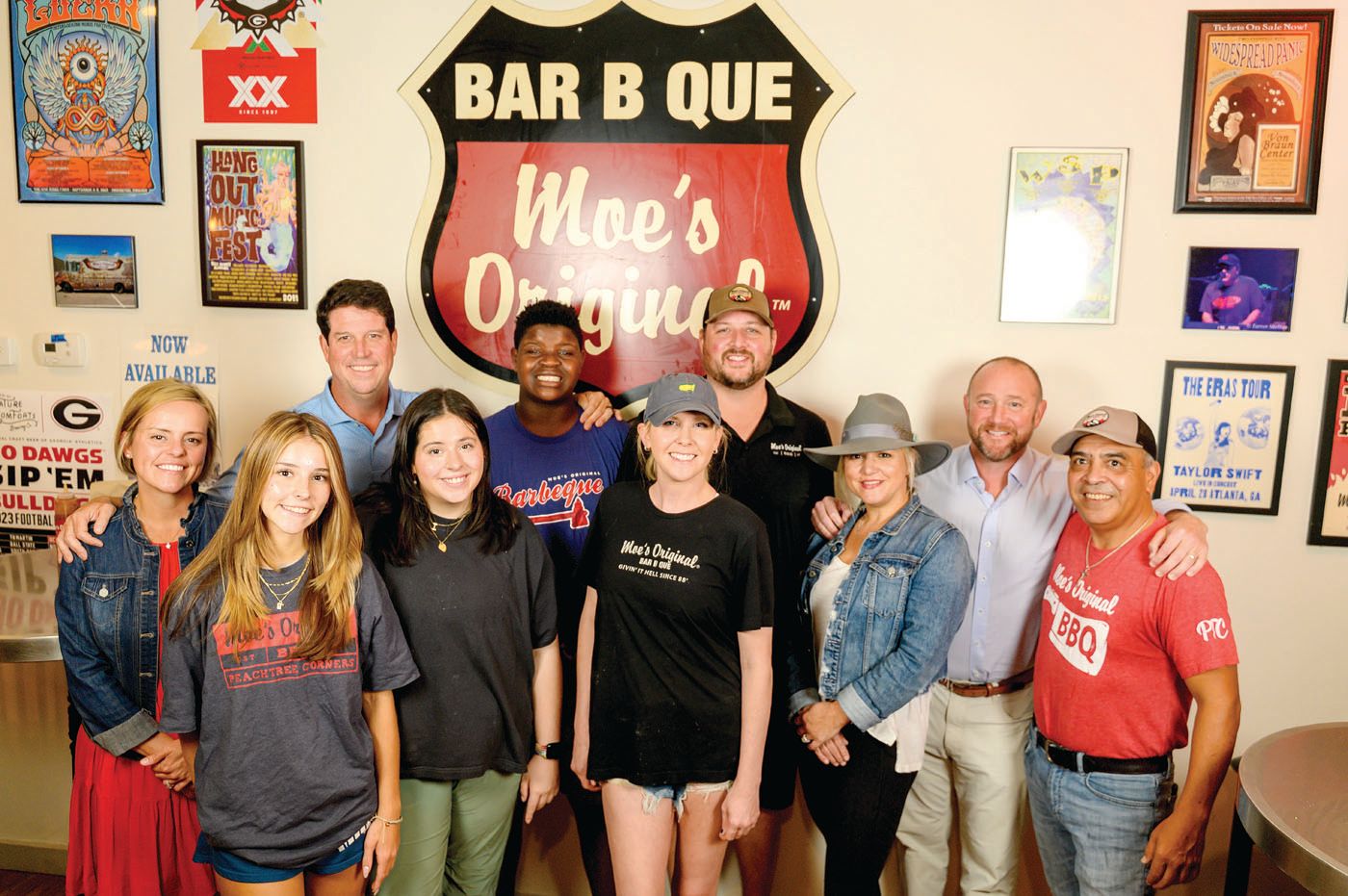 Born and raised in Peachtree Corners, Harris Carlock probably didn't give much thought to Alabama-style barbecue. But he did while attending the University of Alabama.
There he became good friends with classmates who eventually founded Moe's Original BBQ — Ben Gilbert and Jeff Kennedy.
According to Moe's company history, another founder, Mike Fernandez learned to fire roast meats back in 1988 from Tuscaloosa legend Moses Day, whose distinct style makes up Moe's original flavor of barbecue.
Eventually the founding partners all relocated to Vail, Colo., where each refined their cooking skills, according to the Moe's website. Together, they created something special by using fruit wood to smoke their meats and complementing them with two sauces — a classic red and an Alabama white.
The first Moe's that's part of the franchise is actually located in Vail, said Carlock.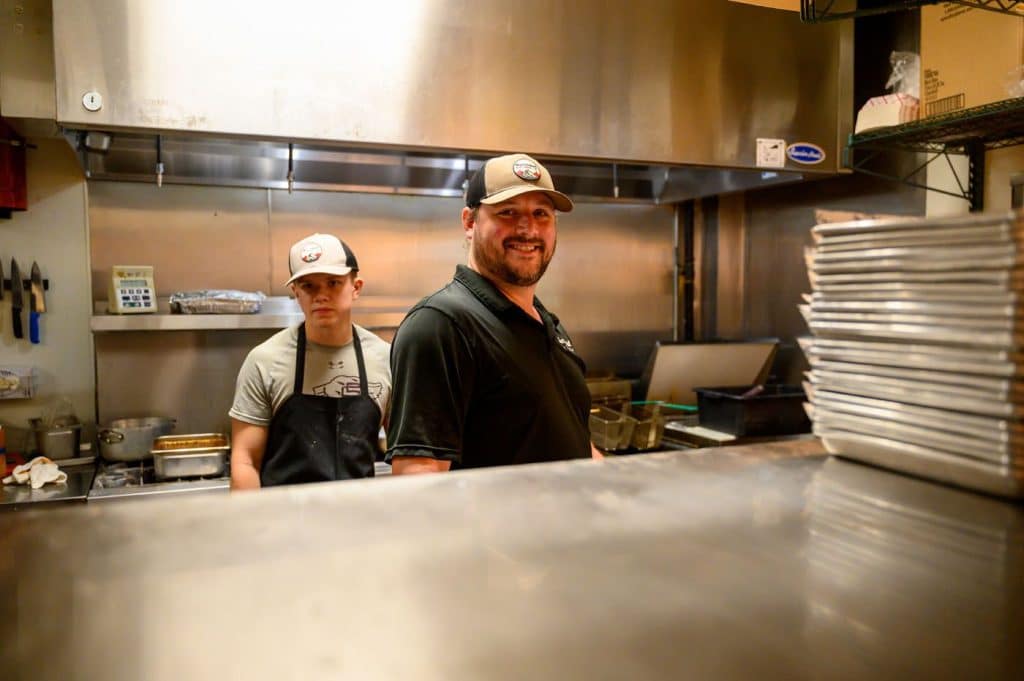 With a day job selling commercial real estate, Carlock said he always wanted to open a Moe's in his hometown — in the spot where it is now.
"I had been watching that particular location for years hoping that it would become available," he said. "My hope is that it would be a really a big part of the community. I see it as a place for families to come after t-ball and soccer games."
In 2021 his wish came true. He partnered with his cousin, Scott Carlock, who has an extensive restaurant background, as well as another Moe's Original BBQ owner, Kyle McCarter.
"I live a mile from Moe's and that's really why we started it — to add to the local community," said Harris Carlock. "I know the brand, because of my friends, but also, I know it's a great product. Knowing that there are not a lot of other barbecue places in Peachtree Corners, I thought it would be a good fit."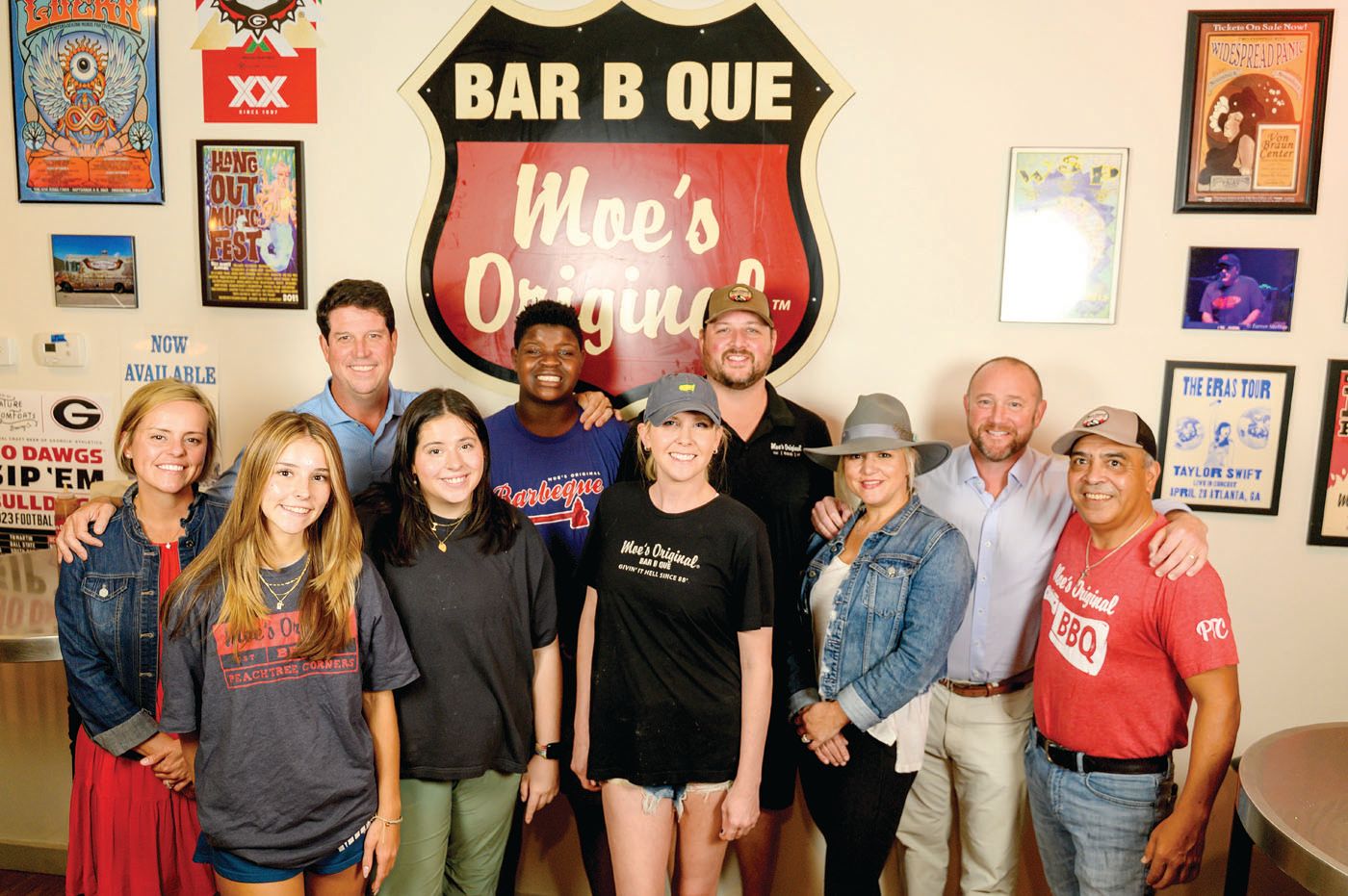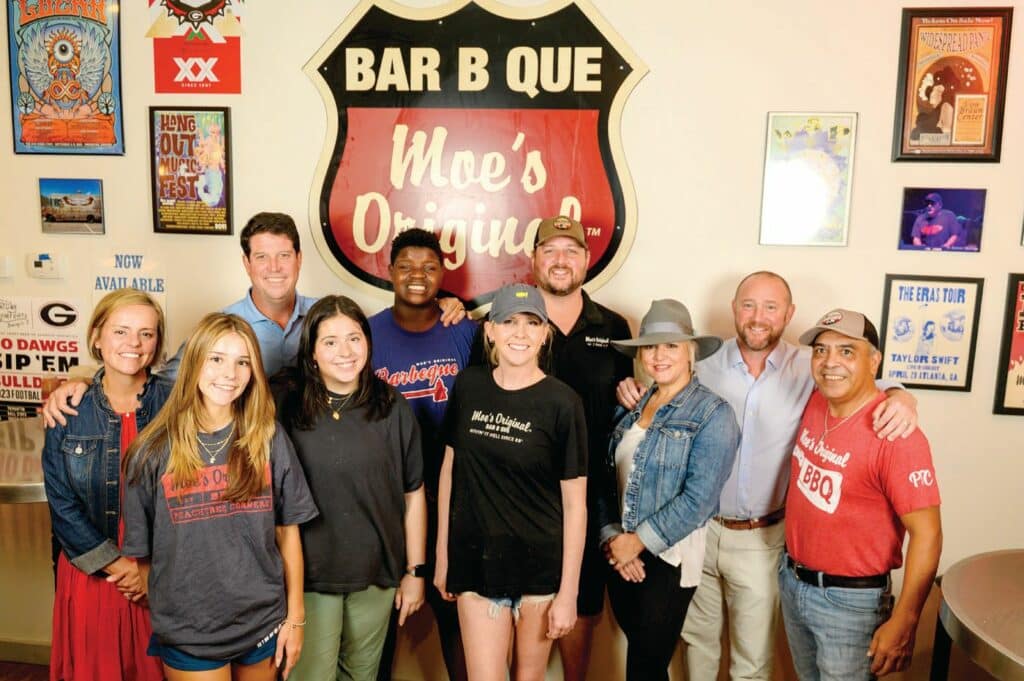 Family, food and fun
Harkening back to his youth, Harris Carlock reminisced about playing football on Norcross High's offensive line. "On Thursdays, the coach would take us to Sonny's BBQ and we would eat all we could eat. …That's pretty neat," he said. "I love that we've set up the same program with Norcross today. The Norcross offensive line comes every Thursday."
Not to be outdone, Johns Creek has started the tradition this year.
"To me, that's really what we're about. That's exactly what I want to do. You know, it's not about making money. We do that at our cost, and it really makes us happy to see those kids out there. They love it; they come in and eat lots of wings and pork," Harris Carlock said.
Moe's isn't just a one-sport spot, however.
"We also have a partnership with the Peachtree Corners Football Club, which is the soccer program that plays out of Jones Bridge Park," he added. "We're all about families coming in. We have 'Kids eat free' on Wednesday night."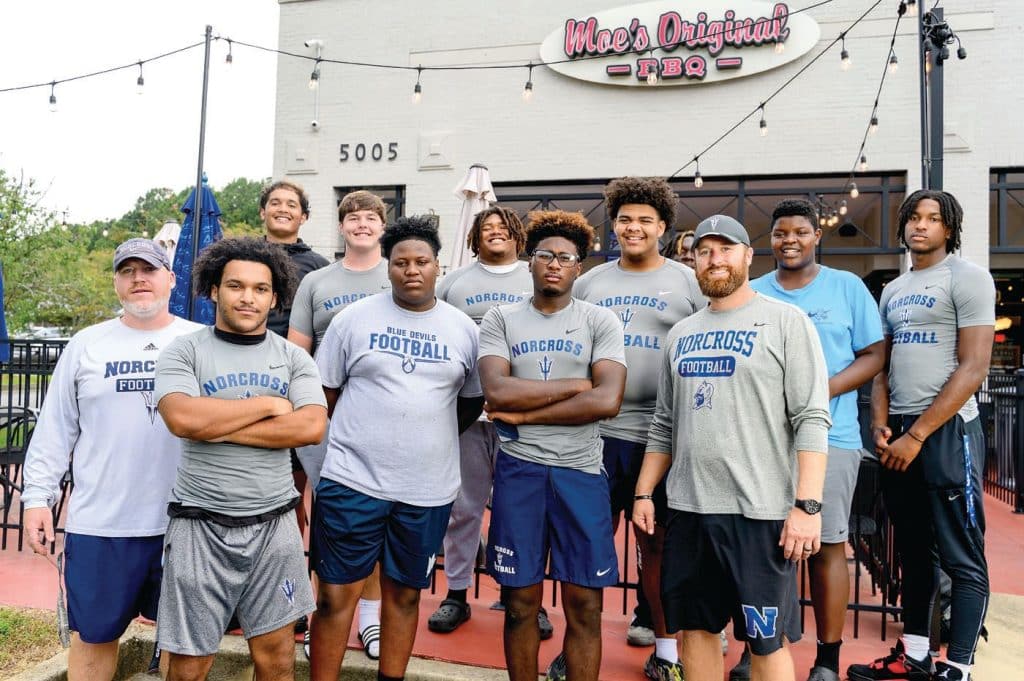 Keeping it fresh
Harris Carlock wants everyone to give Moe's a try.
"Ribs are really what we're famous for, but in addition to that, our smoked wings are probably our best seller. The other thing, I think, that sets us apart is we make our sides fresh daily from scratch," he said.
In addition to the side dish staples that are on the menu every day, there are specialty dishes — mainly vegetables — that rotate. On occasion, a customer may get perturbed because their favorite has run out and there's not a vat of it in the back to scoop out.
"Our philosophy is that all our meats are smoked fresh every day — same with the vegetables. So when we're out of them, we're out," he said. "We purposely don't cook more than we think we'll sell because we don't want to reheat it the next day."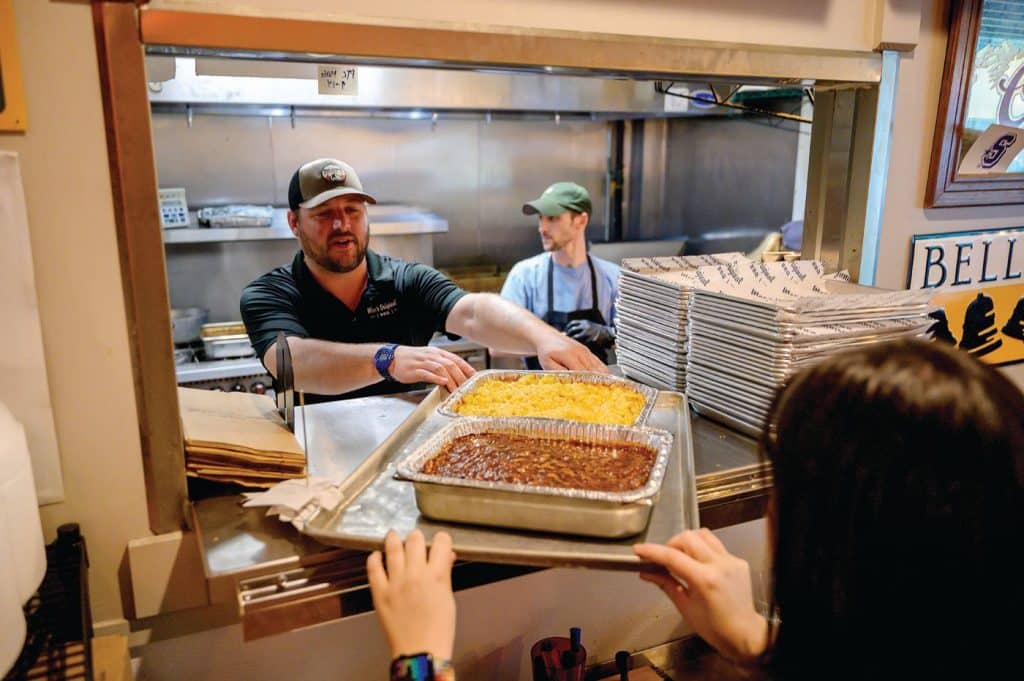 That's kind of a pet peeve, he said.
"There are a lot of places where you can get good 'cue, but then they've got potato salad that they just got from the deli or whatever, and they didn't put that same kind of care into the sides," he said.
It's in the smoking and the sauces
The big thing that stands out is the Alabama-style of smoking the meat. Traditional barbecue in Alabama centers around pork cooked in open pits over hickory wood. Other hardwoods, such as oak and pecan, are also used.
Sauces vary by the proximity to other states — the closer to North Carolina, the more vinegar based; the closer to South Carolina, the more mustard based; the closer to Memphis the sweeter and more tomato-y.
But the white sauce — a mayonnaise-based concoction with vinegar, lemon juice, horseradish and cayenne pepper — is an Alabama tradition by itself.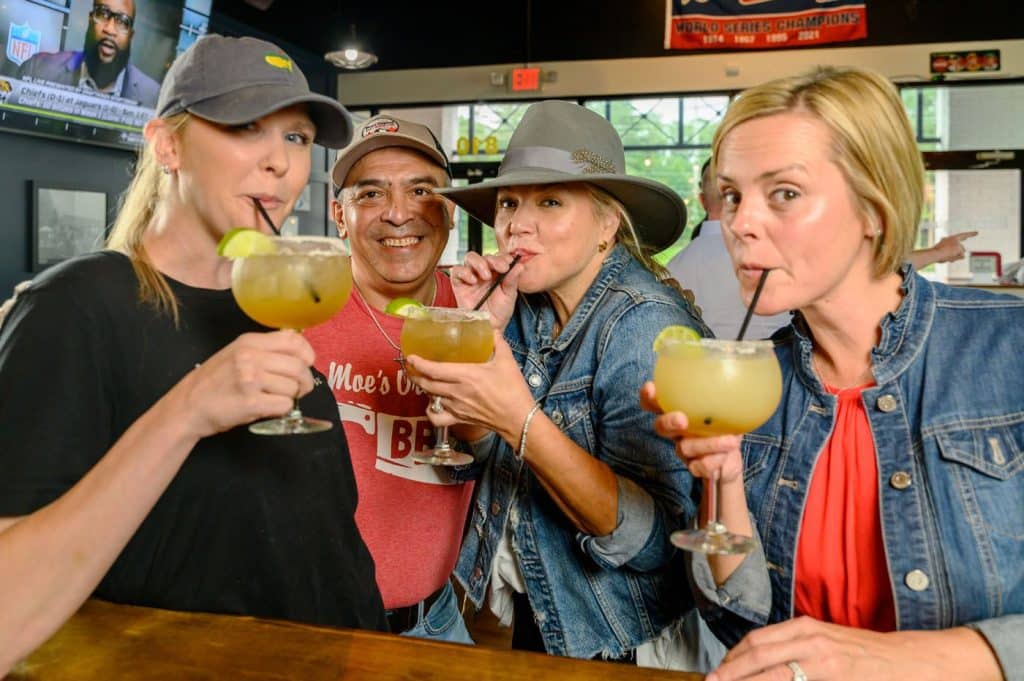 McCarter, who's actually a metro Atlanta native from Roswell, was trained under the original franchise owners in Vail and runs the day-to-day operations.
"Kyle smokes all the meat. He runs the restaurant. He's the one responsible for the delicious food," said Harris Carlock.
Moe's invites families and friends to trivia on Thursday nights and 'Kids eat free' on Wednesday nights. Everyone is welcome to watch the Braves or the Falcons or the Hawks on one of the eight TVs.
Of course, there's always the option to dine while sitting on the patio and enjoying being part of a great community.
Moe's Original BBQ
5005 Peachtree Pkwy., Ste. 810, Peachtree Corners
770-696-2631
Photos by George Hunter

H&W Steakhouse Opening in Peachtree Corners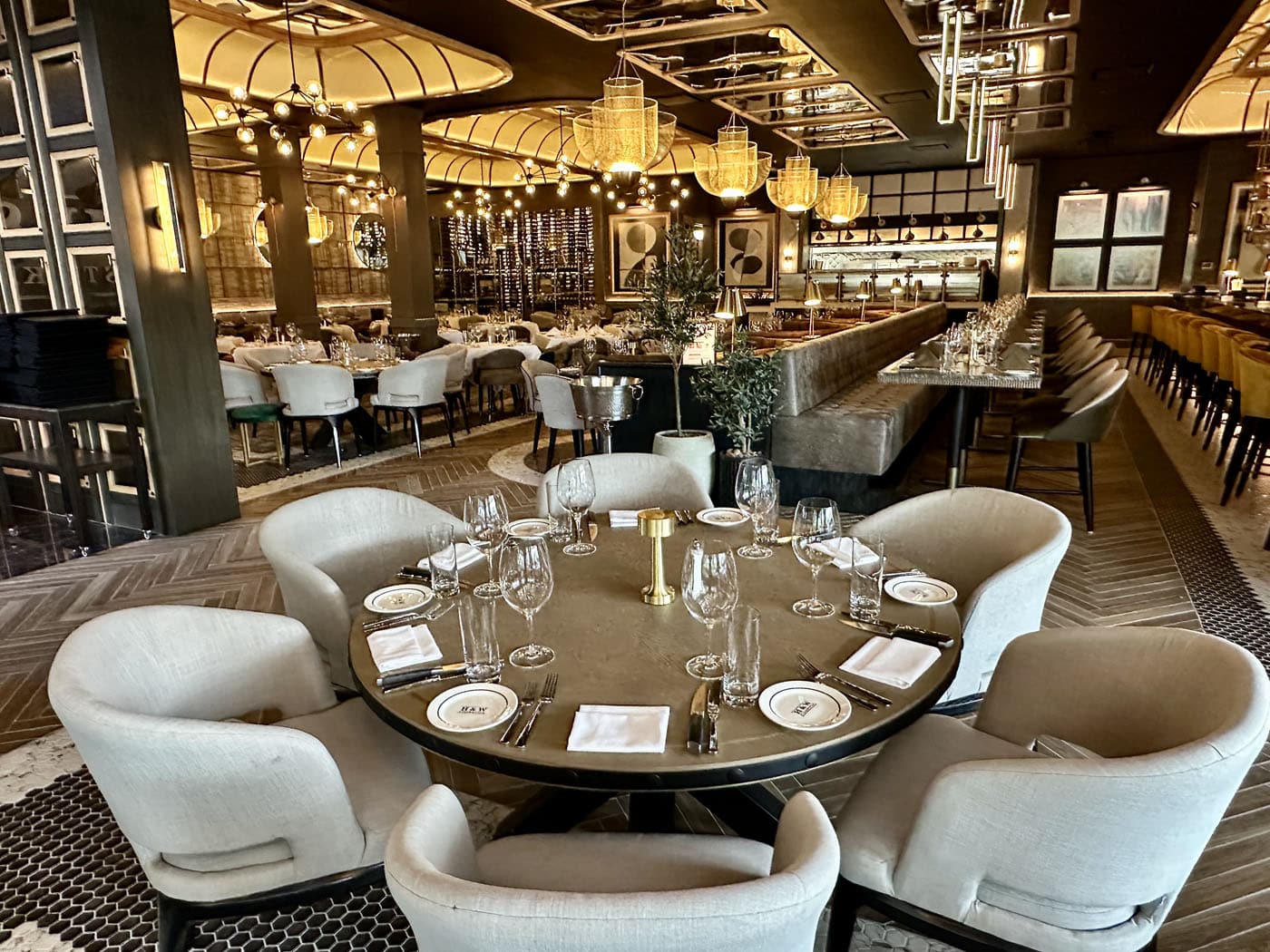 Norsan Restaurants has announced the upcoming opening of its new restaurant concept, H&W Steakhouse. H&W is the third fine-dining steakhouse concept from Norsan Restaurants.
The company also operates Pampas Steakhouse in Johns Creek and Frankie's The Steakhouse in Duluth. H&W aims to bring modern fine dining to Peachtree Corners with USDA Prime Steaks and a variety of seafood options.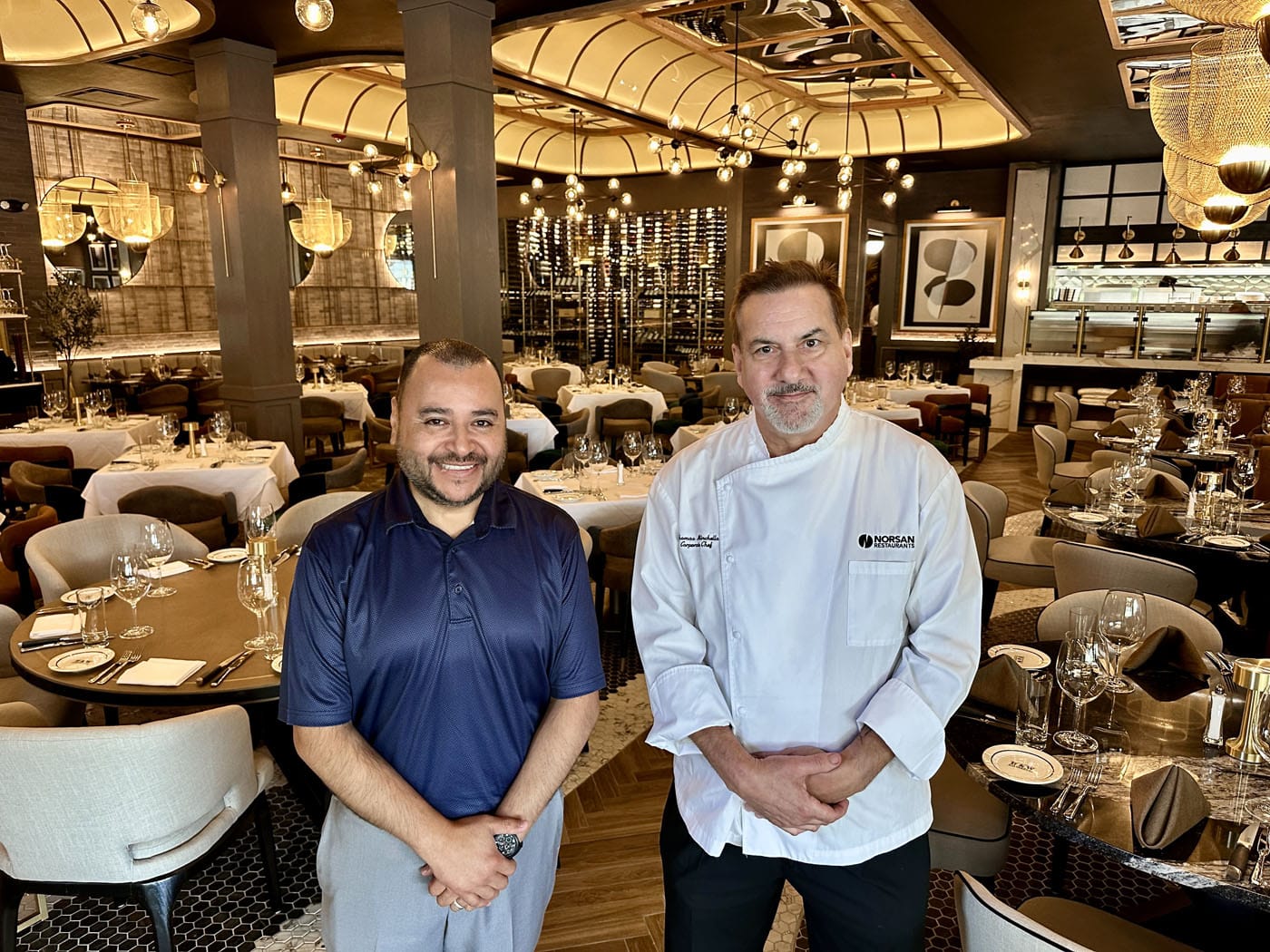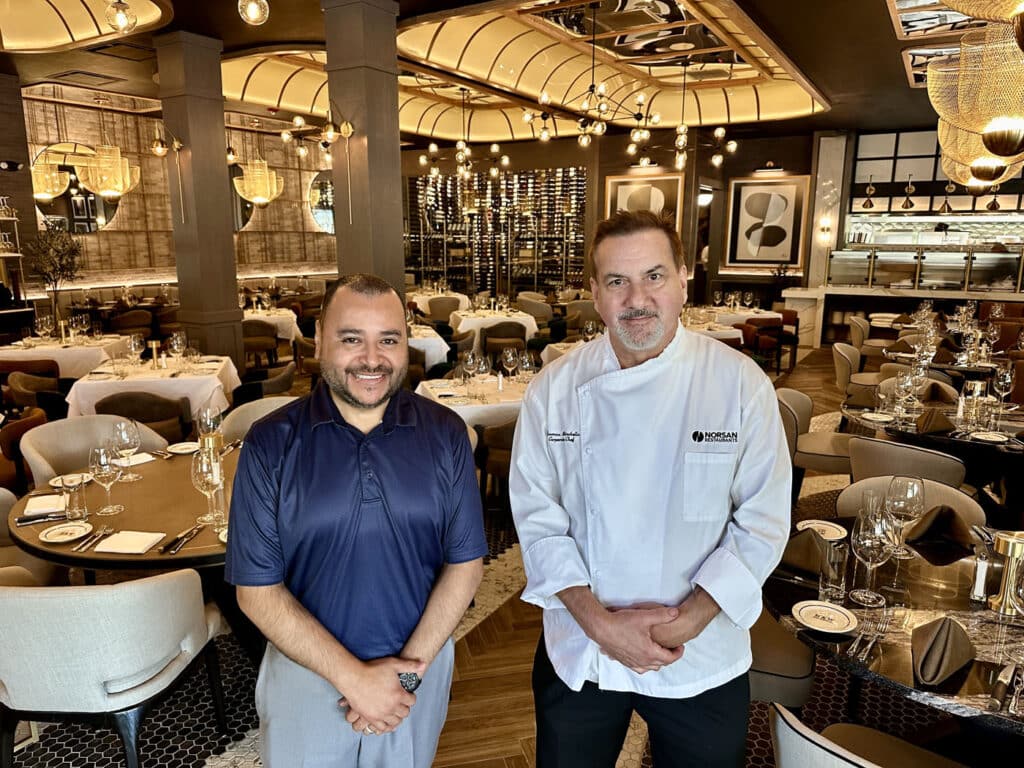 The restaurant was designed by architect Filipao Nunes out of Monterrey, Mexico.
"It fills us with great pride to be part of such an important project, which was designed to create an experience on par with the menu," says Nunes. Our goal was to allow for elegance to shine in every single detail, staying faithful to the essence of the brand."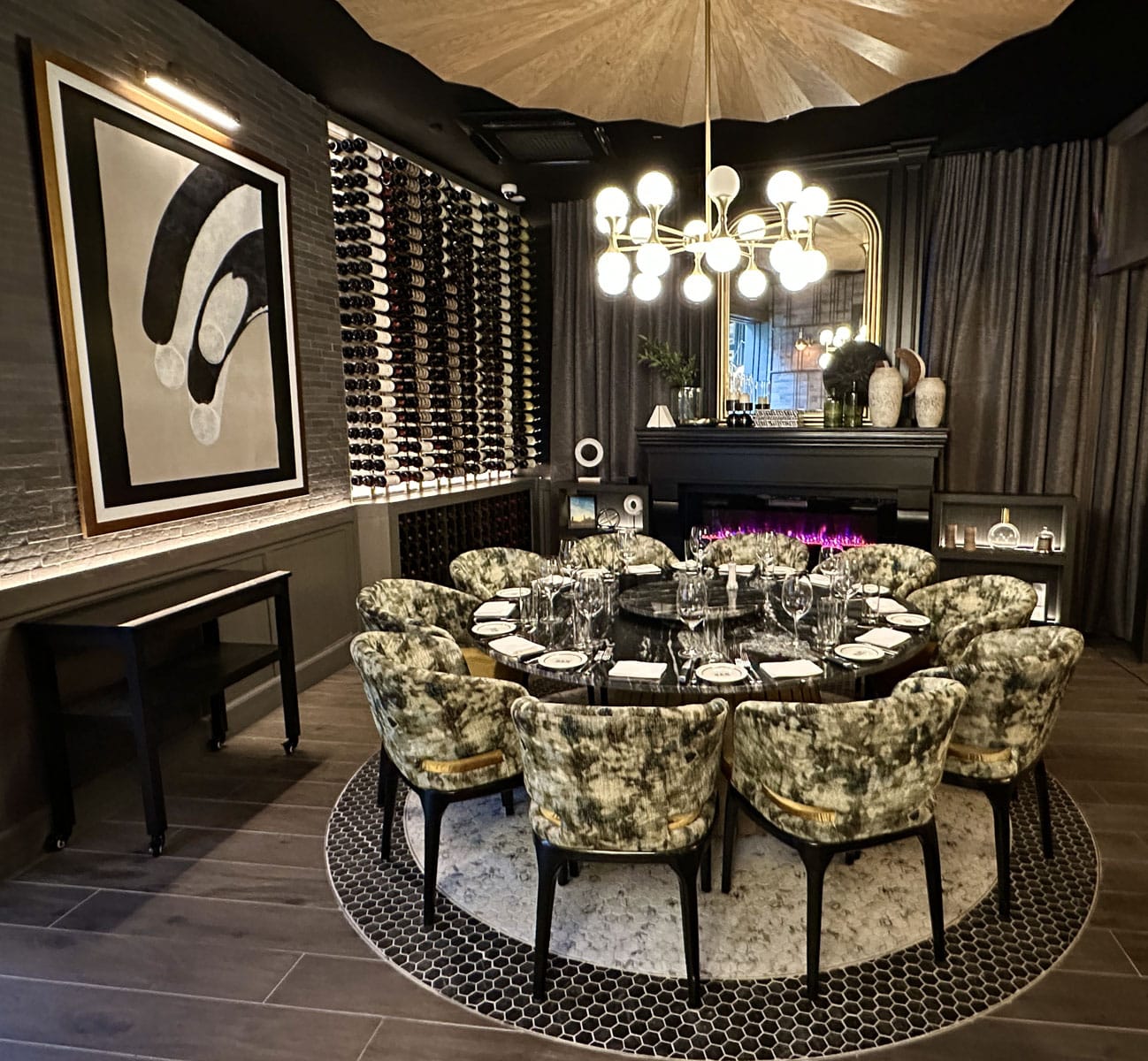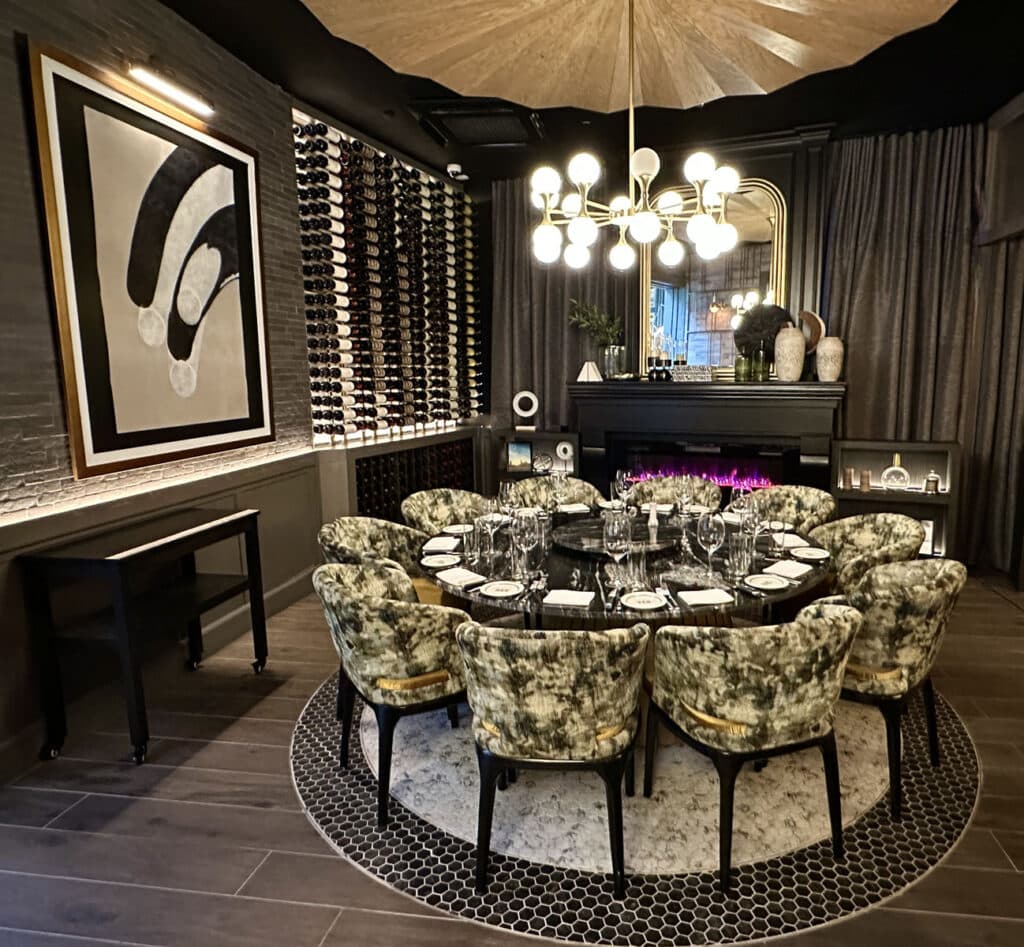 Chef Thomas Minchella leads the culinary team at H&W and has served as Norsan Restaurant's Executive Corporate Chef since 2020.
Chef Minchella, formerly the Executive Chef of McKendrick's Steakhouse, looks forward to the opening and sharing his menu and creations with guests. He states, "Creating delicious food is my passion, creating a culinary staff is my ambition, and creating guests is my love!"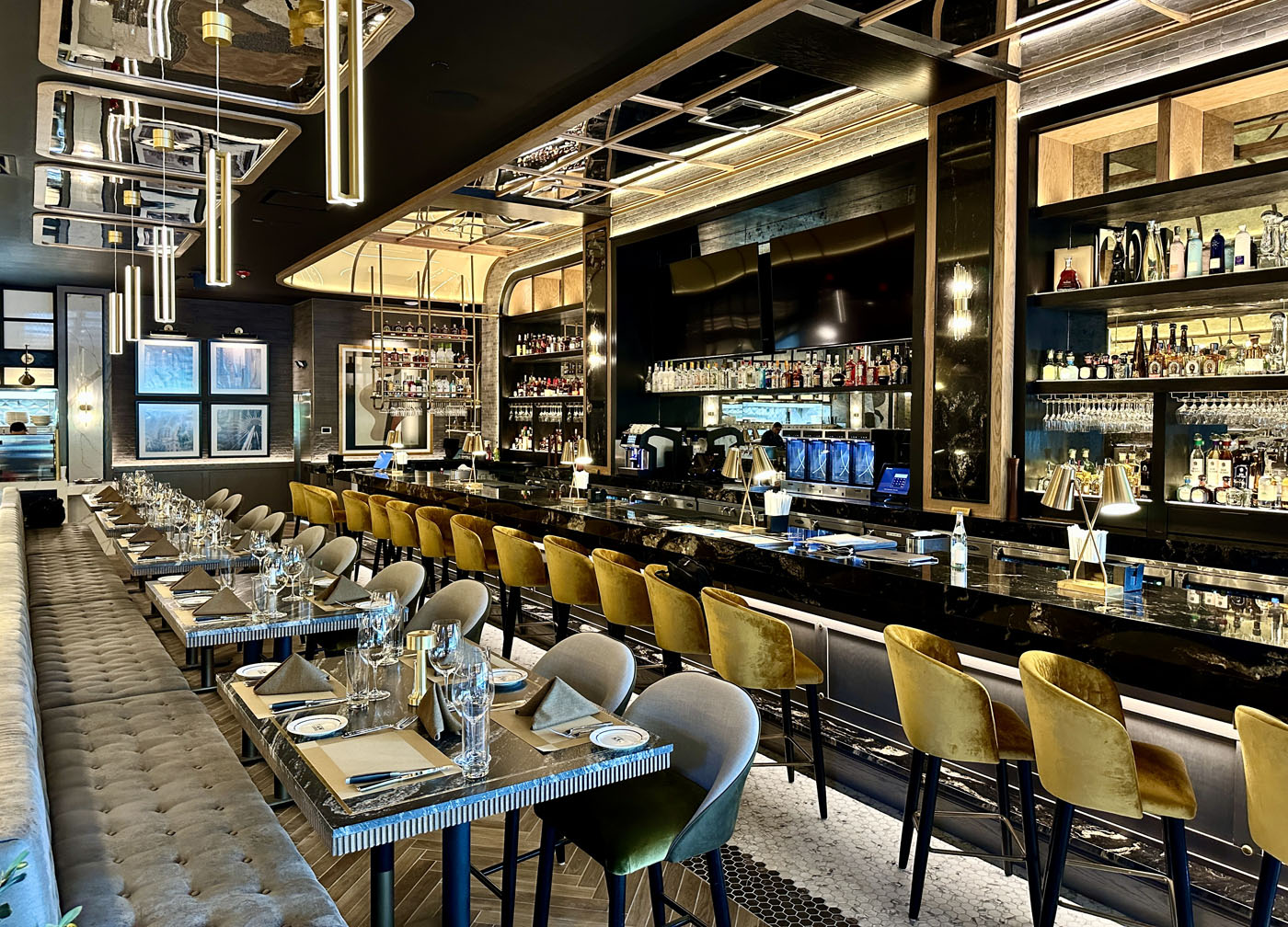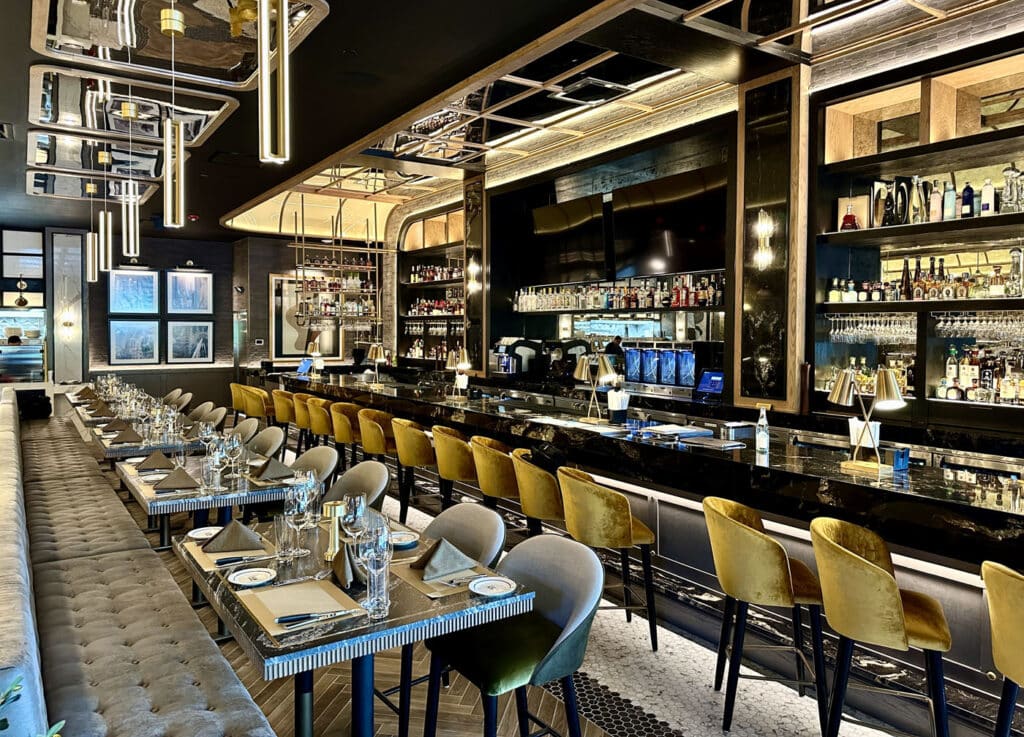 Norsan CEO Norberto Sanchez shares, "We are very excited to open our new concept H&W Steakhouse. Taking center stage at H&W will be handpicked premium steaks and a fantastic array of seafood offerings. Our hospitable and professional service team has one goal: to make our guests feel at home."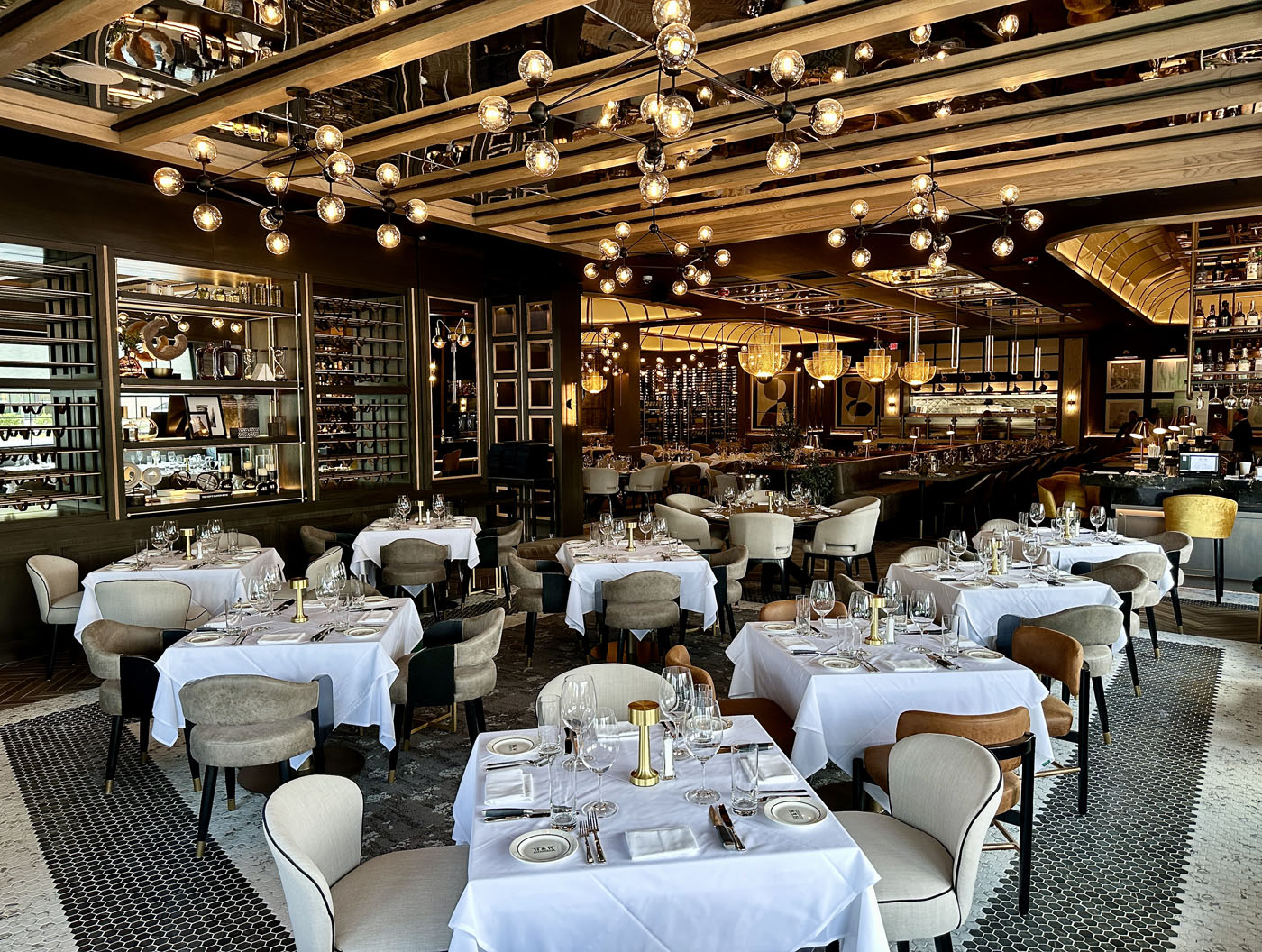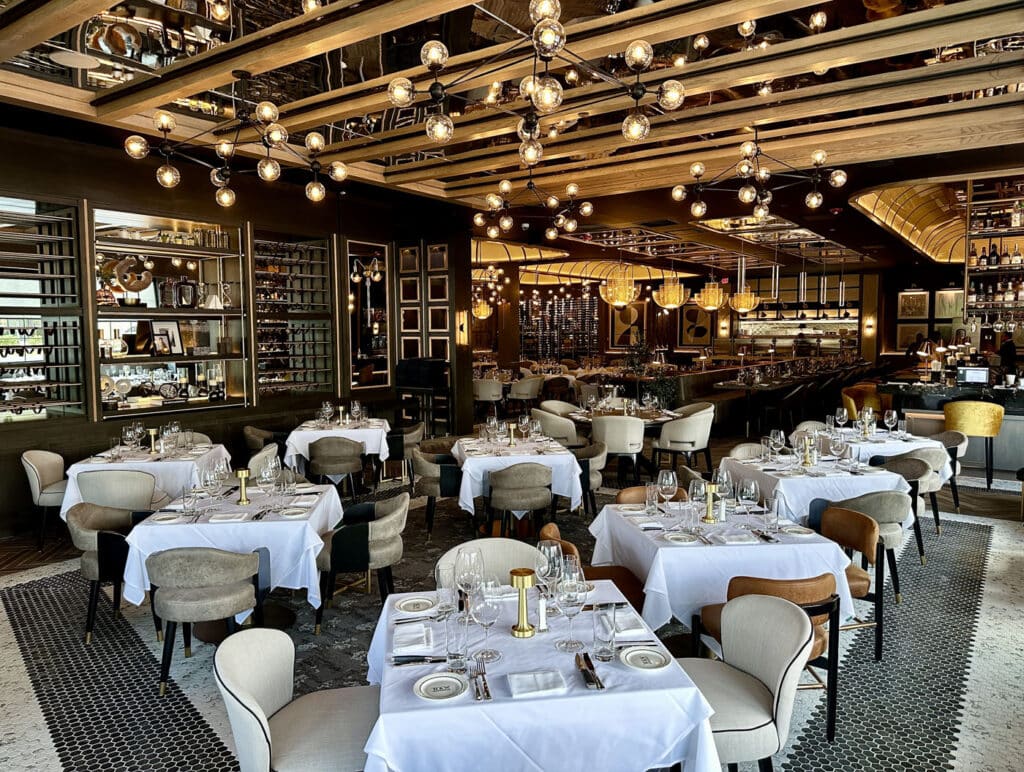 ---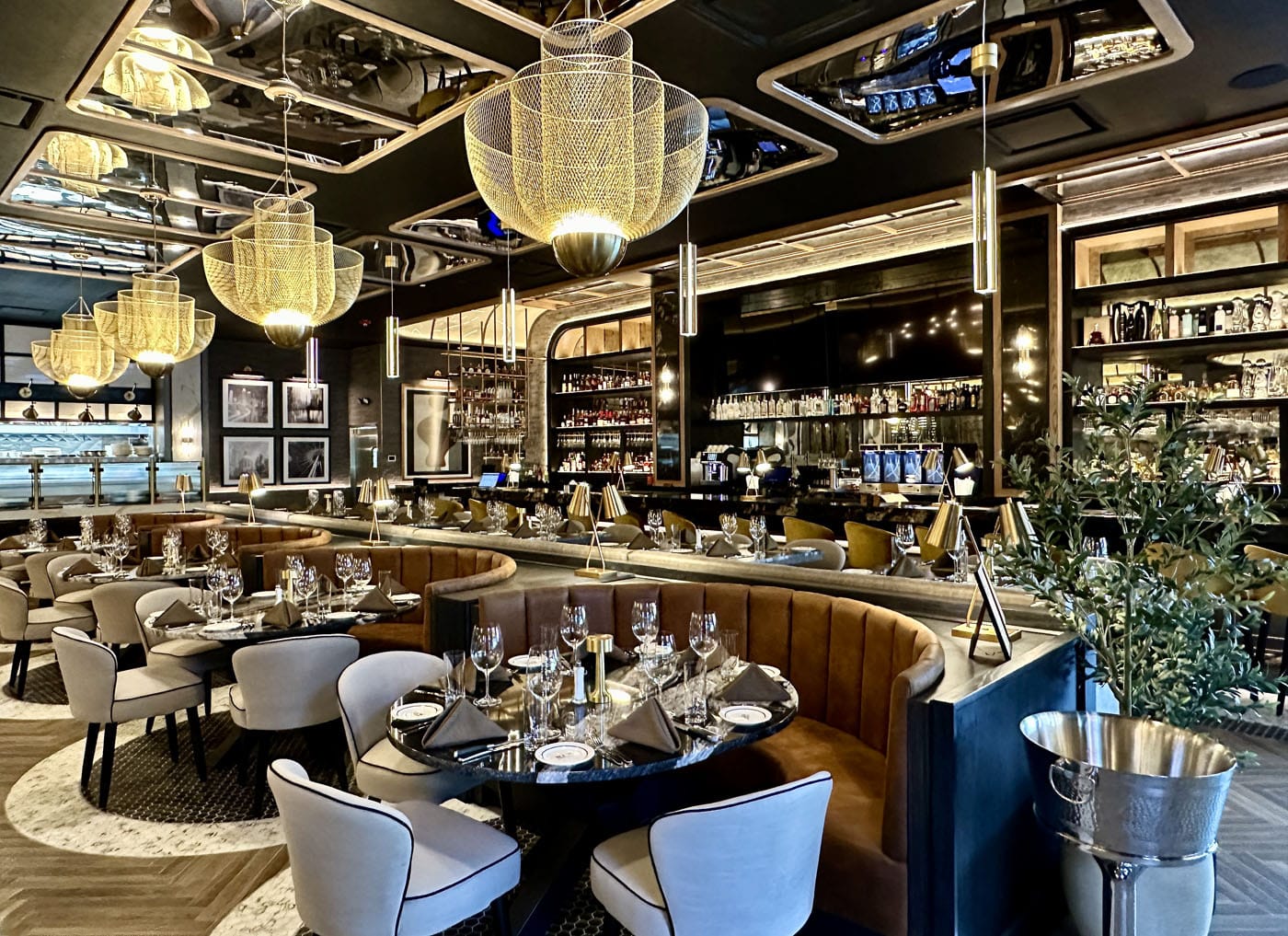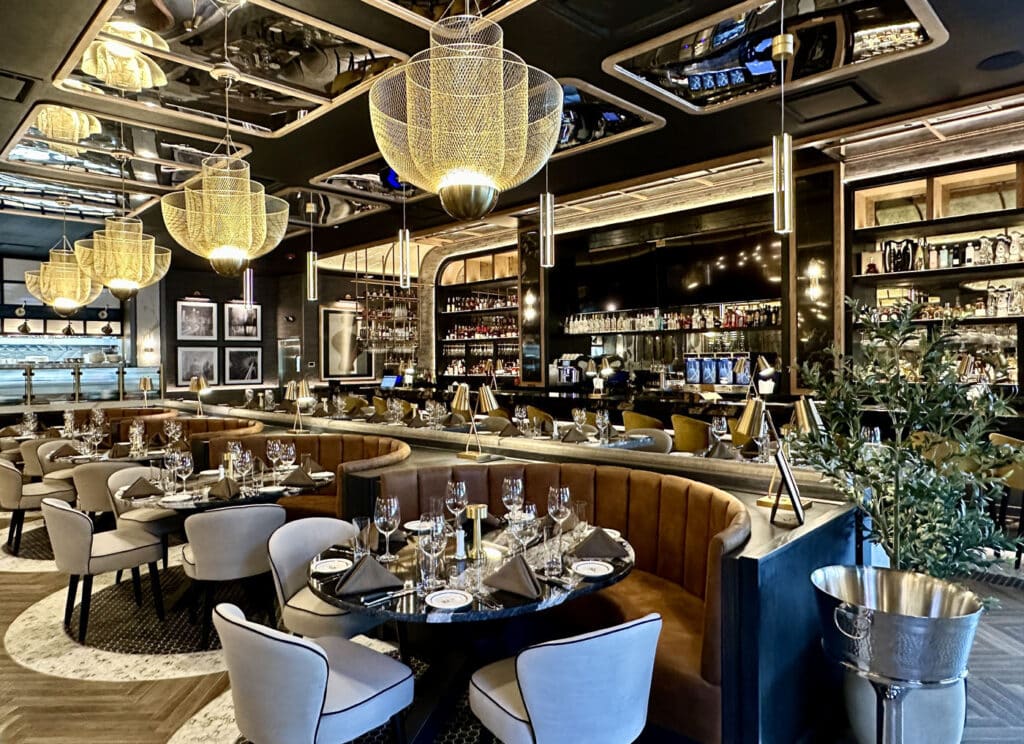 H&W will soft-open late September with a limited number of reservations available.
Reservations will be available via Opentable and directly through the restaurant. Follow along on Instagram for the official opening date and ongoings @hwsteakhouse.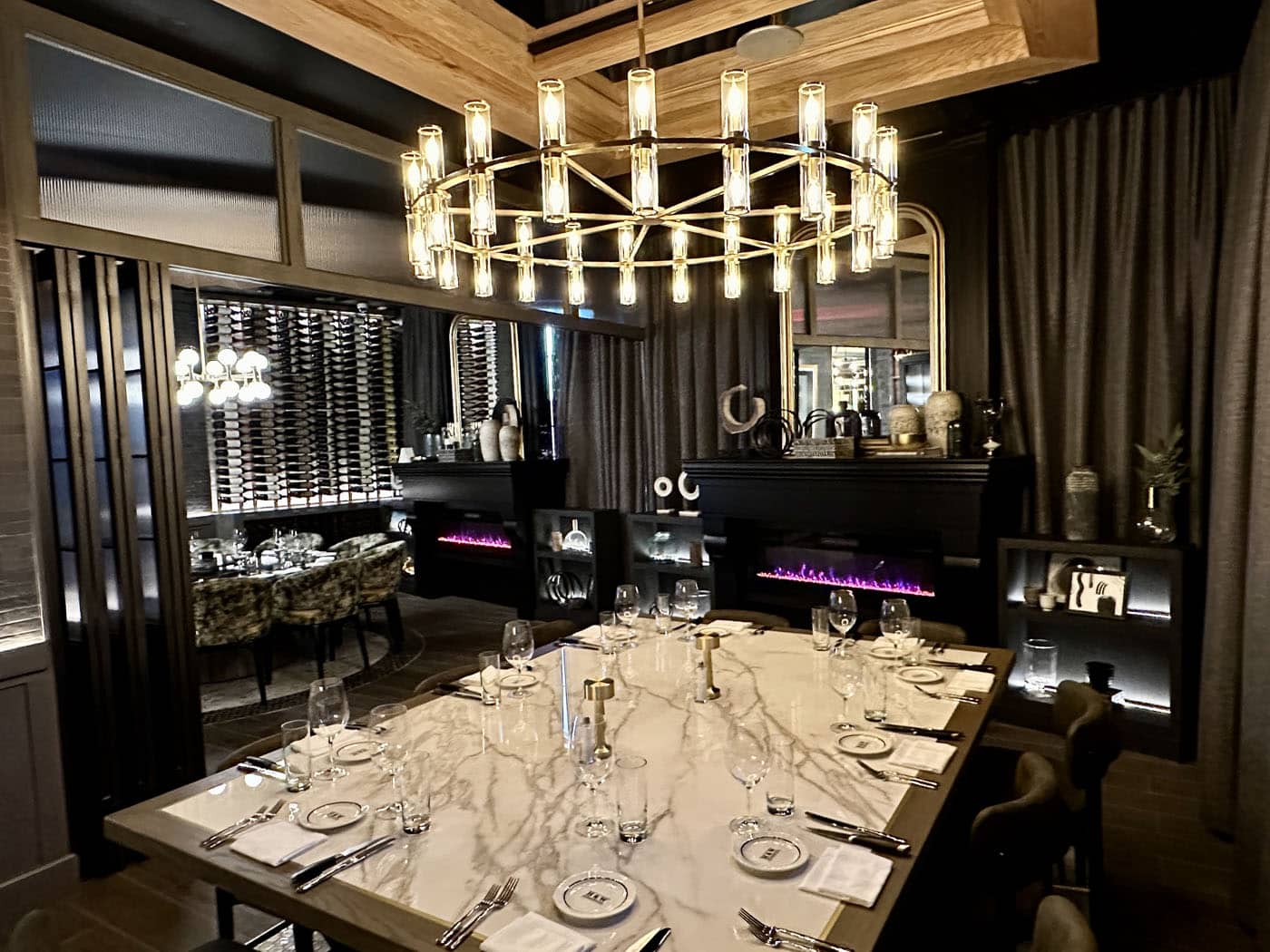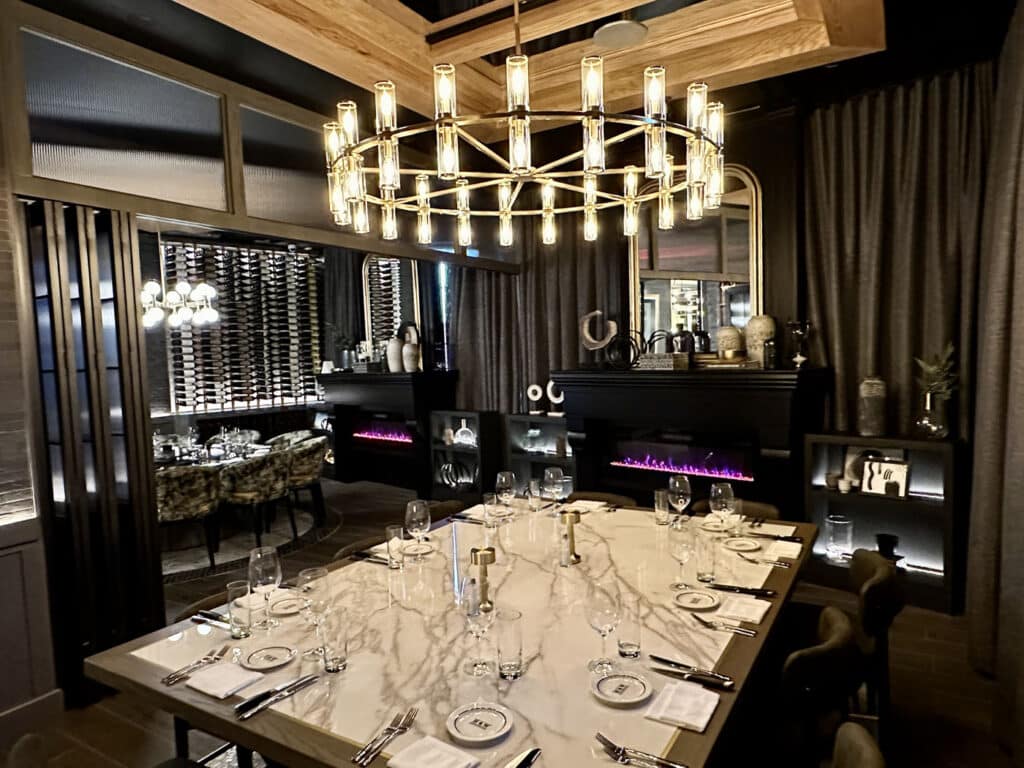 ---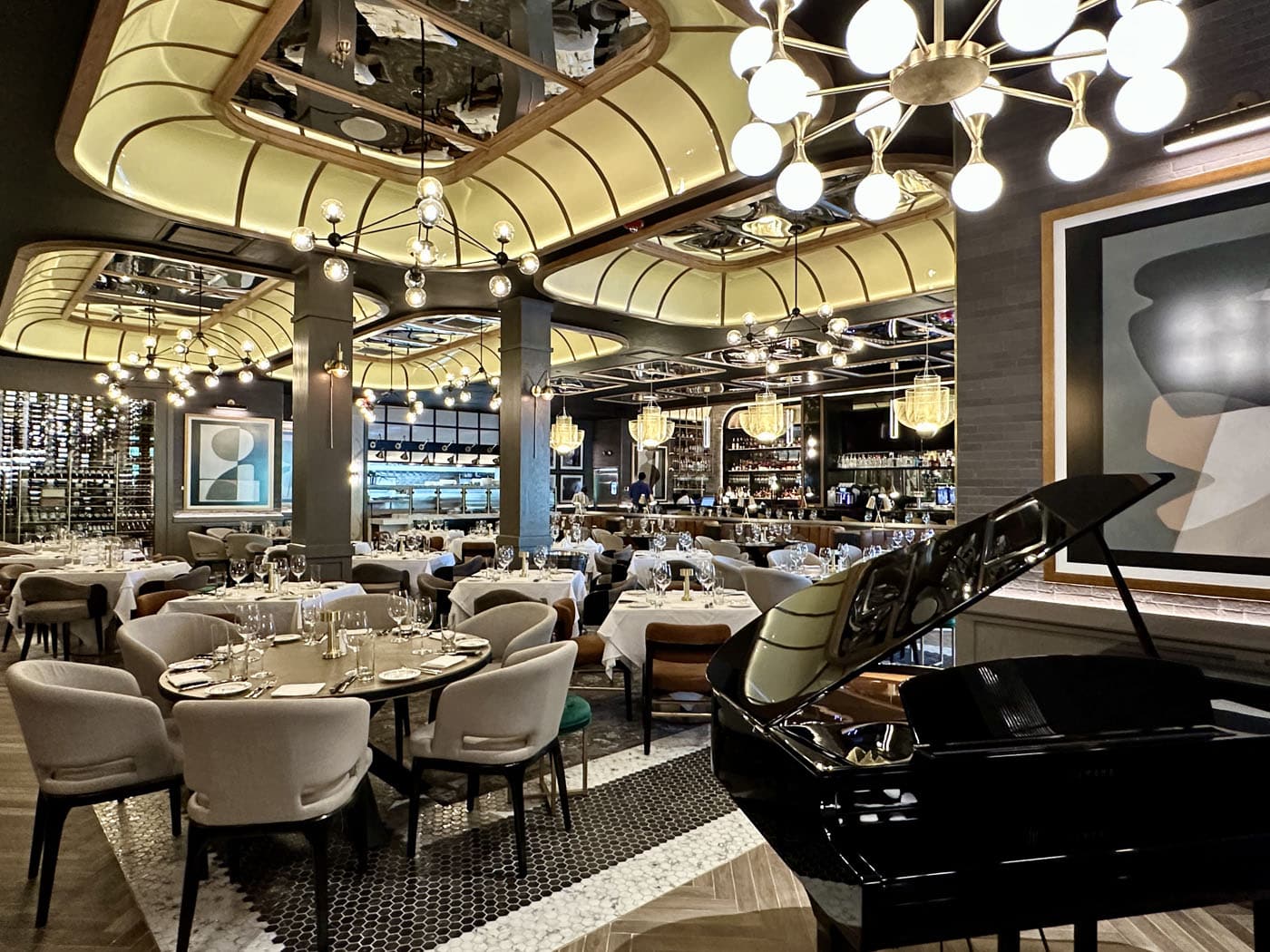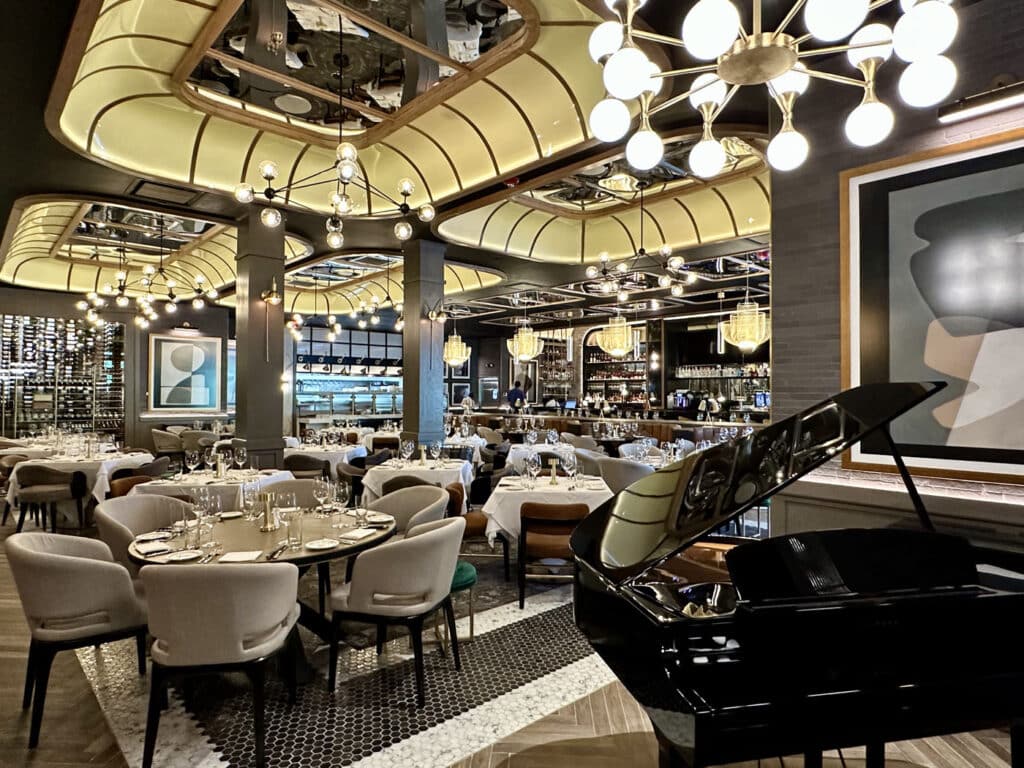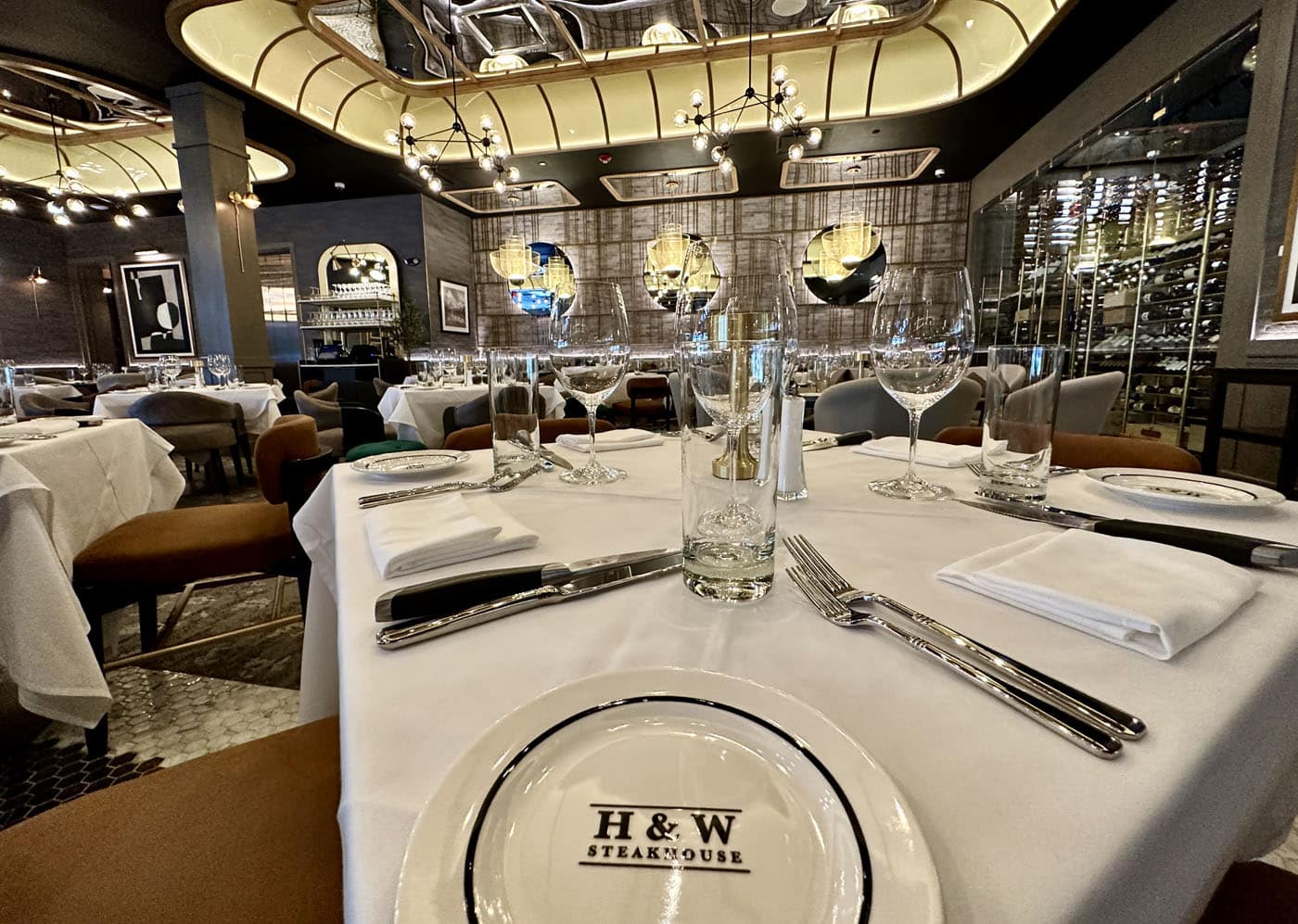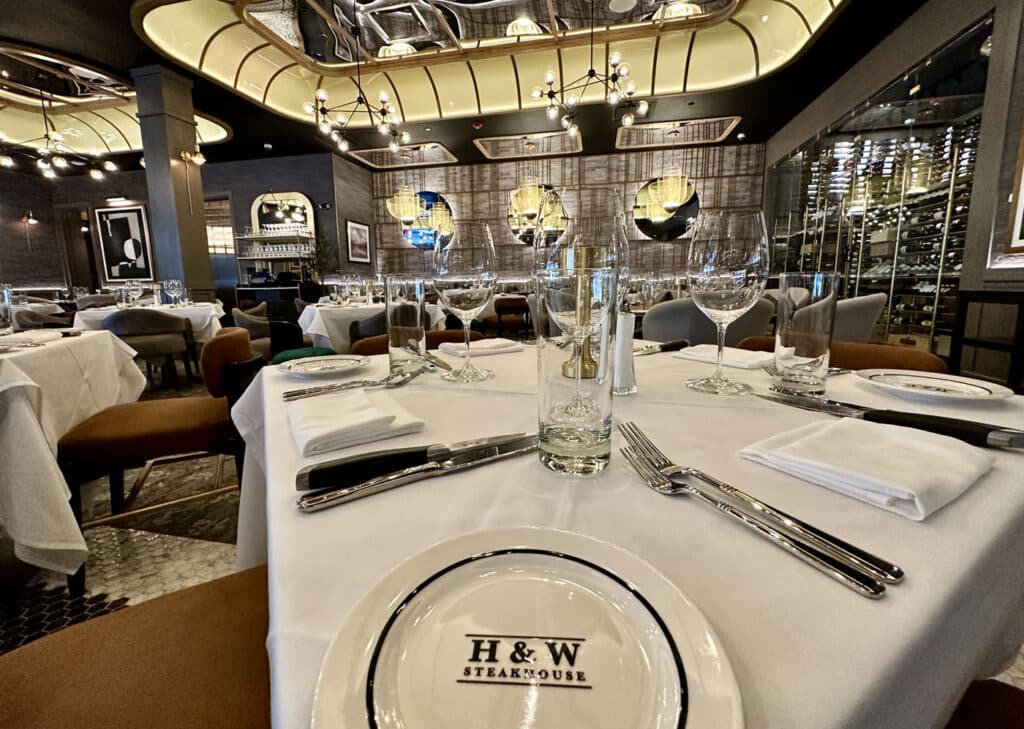 Source: H&W Steakhouse
Photography by Bruce Johnson

Shah's Halal Food Celebrates Opening in Peachtree Corners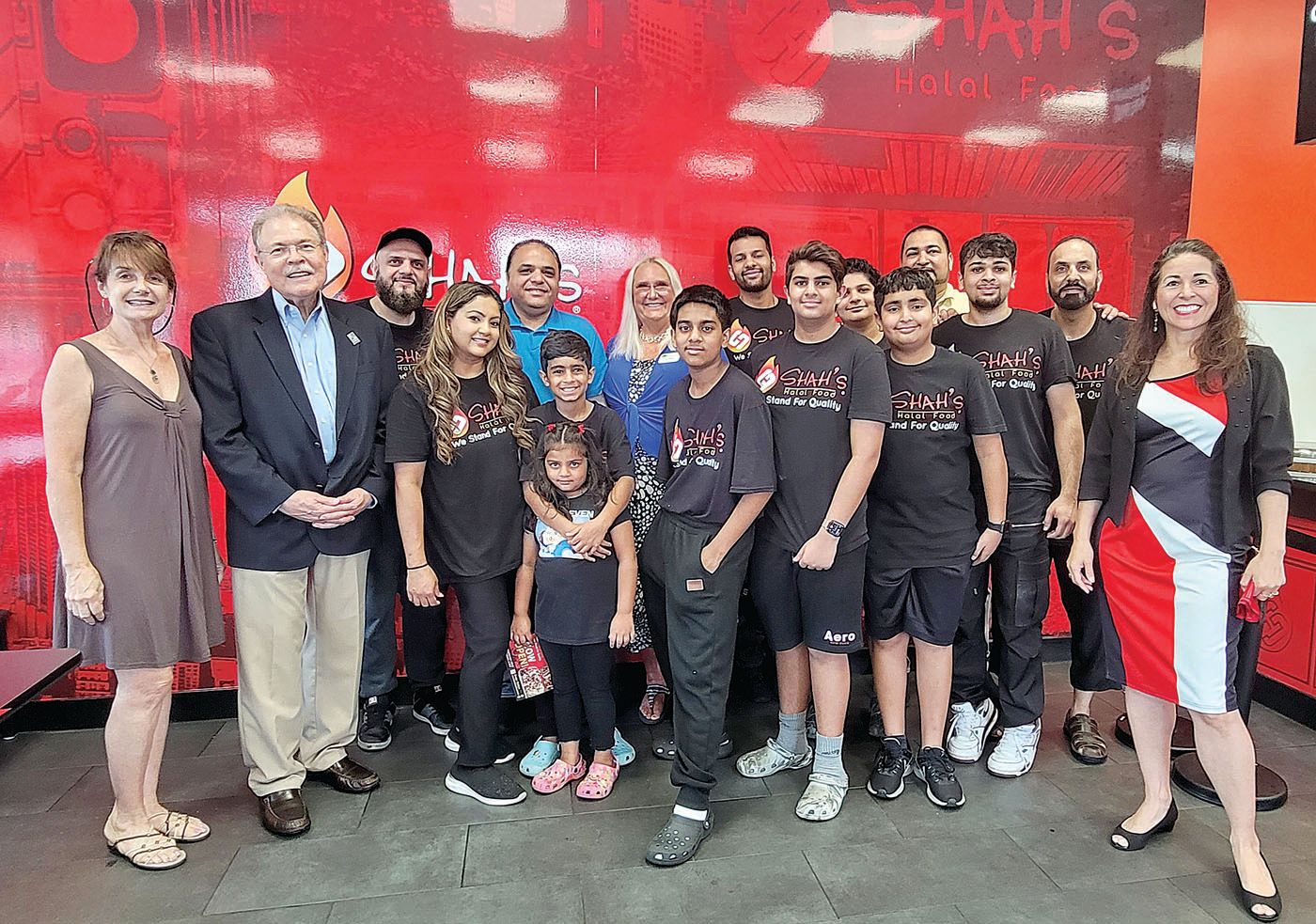 Mayor Mike Mason, Peachtree Corners Business Association (PCBA), business professionals and community well-wishers joined the Hameed family, owners of Shah Halal Food, and staff to celebrate the opening of its new Peachtree Corners restaurant with a ribbon-cutting celebration and lunch event.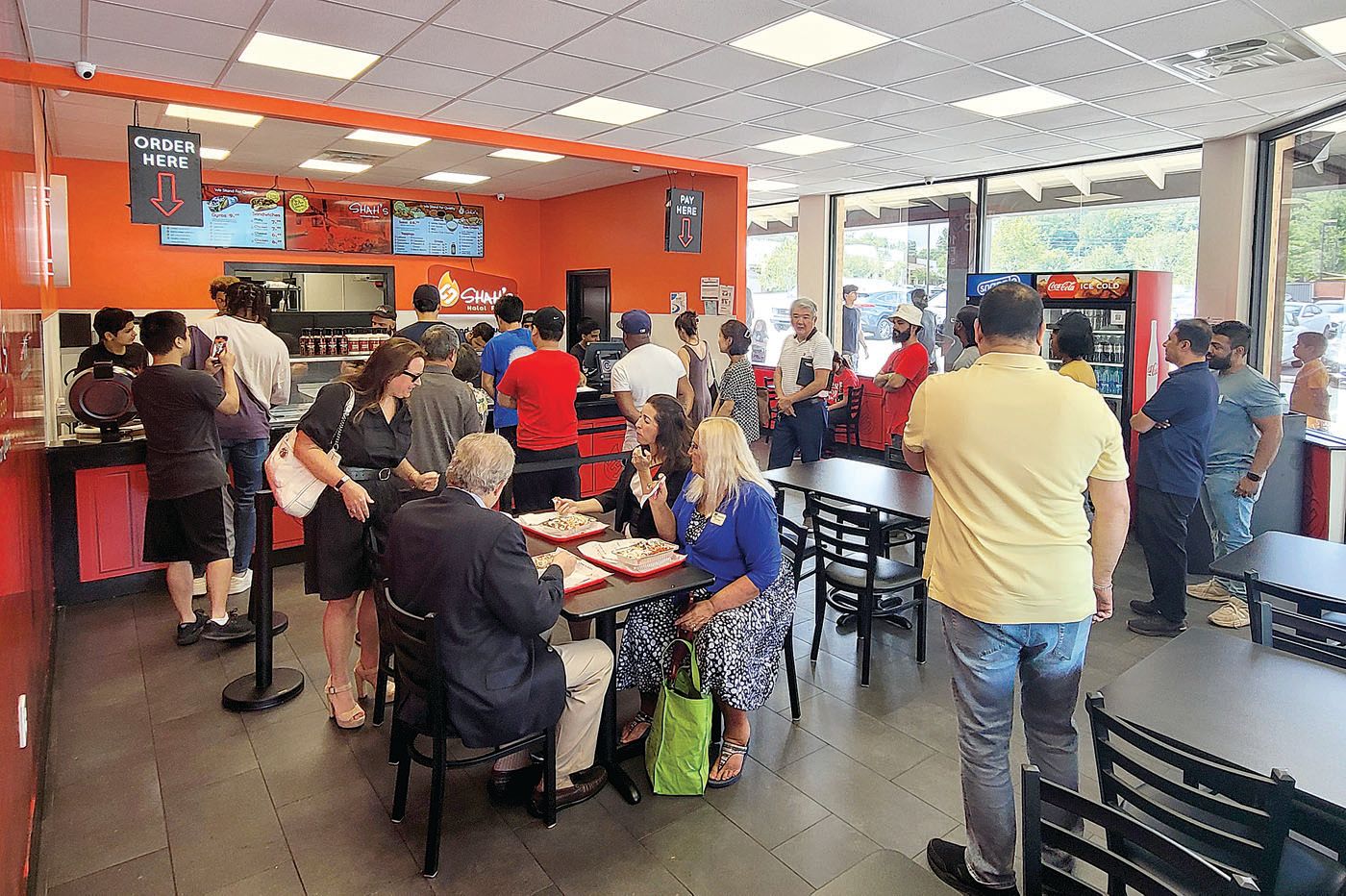 Khurran (Kay) Hameed shared, "At Shah's Halal, we take pride in offering the highest quality, most authentic and delectable halal cuisine at a fair price. We are excited to bring our exceptional dining experience to Peachtree Corners." 
In addition to dining services, Shah's Halal also offers to-go orders and catering for special events.
Mayor Mason, along with PCBA Board Members Lisa Proctor, Allison Reinert, Suzanna Martinez and local business supporters were on hand.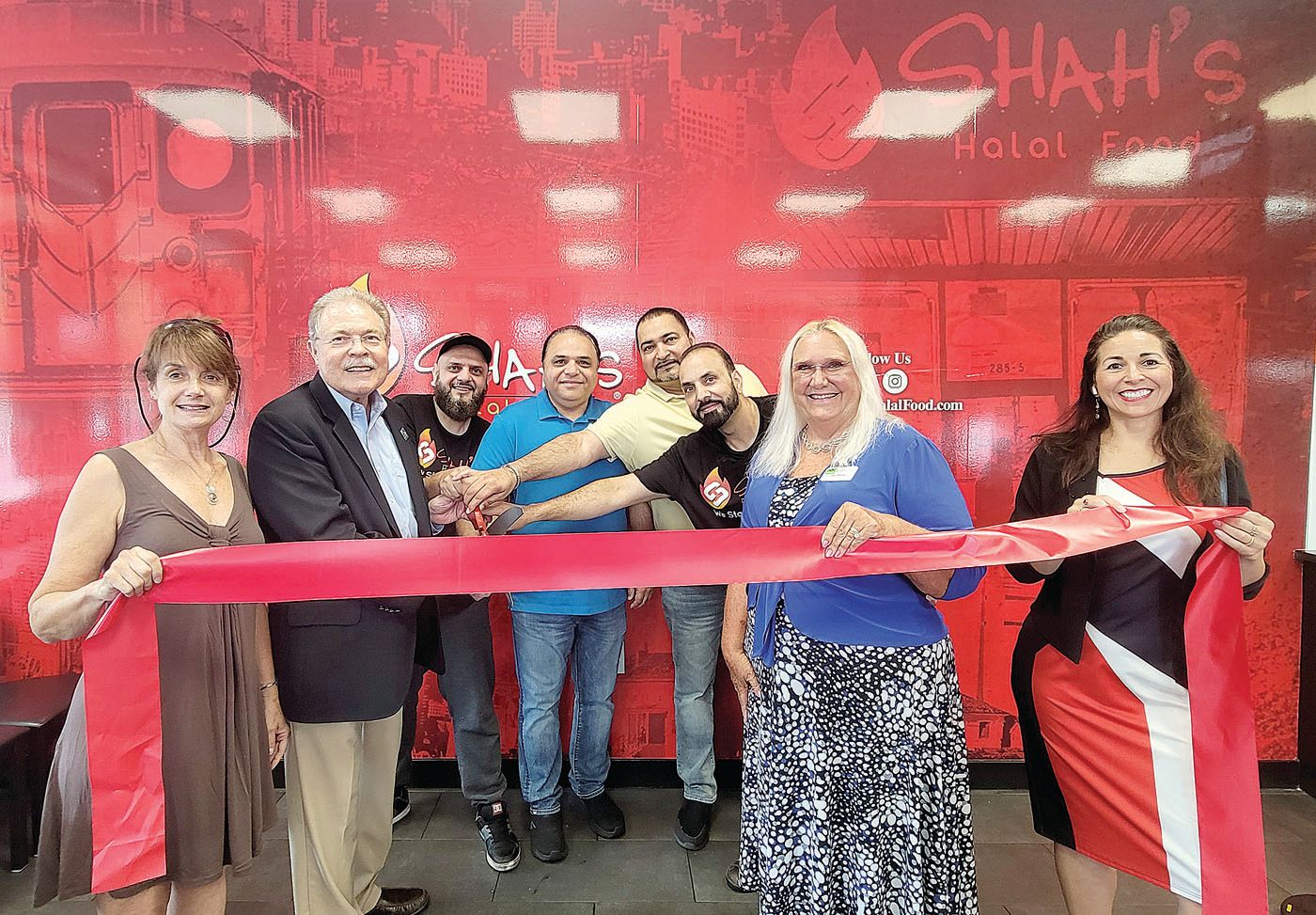 "The city council and I are delighted that you have chosen Peachtree Corners for your business location," said Mason. "We are pleased to have this new restaurant available as part of our business-friendly city."
Shah's Halal Food is located at 5450 Peachtree Parkway, Suite 8B, in Peachtree Corners. Check them out at shahshalalfood.com/peachtree-corners/ or call 678-292-6426 to find out more.