How the Wesleyan Artist Market Converted to a Virtual Market for 2021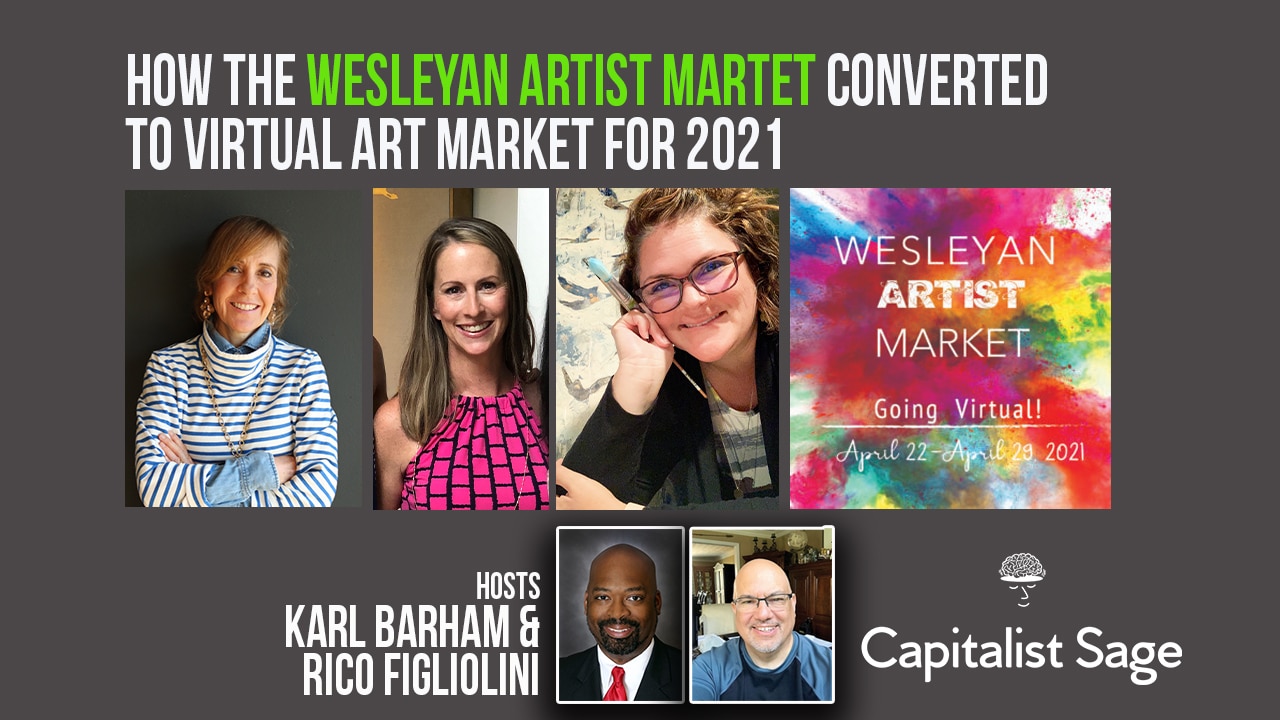 The Wesleyan Artist's Market has been a celebration of local and national art and community creativity. With all of the changes of this past year, the volunteers and leaders of this event are innovating with how to continue to put on a great show in a virtual way. Join Karl Barham and Rico Figliolini on this very exciting episode of the Capitalist Sage as they sit down with the many wonderful organizers of this event.
Resources:
Website: https://artistmarket.wesleyanschool.org
Timestamp / Where to find it in the podcast:
[00:00:30] – Intro
[00:02:23] – About Kirsten, Nadine, Gina, and Megan
[00:06:13] – Transforming the Market to Virtual
[00:08:42] – The Live Market Experience
[00:10:46] – Choosing an Online Platform
[00:15:52] – Benefits of Online Art
[00:21:47] – Sharing Art Online
[00:25:40] – Artists Being Seen
[00:30:09] – Shipping Logistics
[00:32:29] – Importance of Getting Involved
[00:38:28] – Closing
"We always talked about how do we increase our foot traffic? For years, we kept trying to figure out, what are the logistics to figure out where people are coming from and how can we expand?And so now, one of the benefits hopefully is that we will supersede Georgia from patrons, ideally. Similar to how our artists come from all over the country."
Podcast Transcript:
Karl: [00:00:30] Today we're going to, on the Capitalist Sage podcast, we're going to talk about
how a local artist's market is going virtual in Peachtree Corners. Today's guests we're going to
have Kirsten Scott, volunteer coordinator at the Wesleyan Artist's Market. Nadine Aram,
principal designer of NAK design and volunteer coordinator of the Wesleyan artist market. Gina
Solomon, volunteer coordinator with the Wesleyan artist's market. And Megan Brooker artist
and art educator, and the assistant director of fine arts at Wesleyan school and faculty advisor to
the Wesleyan artist's market. Welcome to the Capitalist Sage podcast. We're here to bring you
advice and tips from seasoned pros and experts to help you improve your business and your
community in general. I'm Karl Barham with Transworld business advisors, and my co-host is
Rico Figliolini with Mighty Rockets, digital marketing, and the publisher of the Peachtree Corners
magazine. Rico, how are you doing today?
Rico: [00:01:28] It's beautiful outside, I'm doing fine, thank you.
Karl: [00:01:31] It sure is. Spring is here for sure. Why don't you introduce our sponsor before
we get started?
Rico: [00:01:38] Sure. We're fortunate to have Hargray Fiber as a sponsor of these podcasts,
both Capitalist Sage, and the other podcasts that we do. Peachtree Corners Life and such. They
are a company here based in the Southeast, actually based in Georgia, that handles IT and
internet connectivity for companies throughout the Southeast. Small and large enterprise sized
businesses. Go check them out. They have products and information that you can use as a
small business or enterprise sized business that can make your internet connection faster and
better and provide the tools that you need to make your business work. So check them out at
Hargray.com/business and that's our sponsor. Thank you, Hargray.
Karl: [00:02:23] We're so glad to have Hargray as our sponsor, and a great business in the
community, helping us through all our technology needs for business and for residential in the
Peachtree Corners and greater Atlanta area. Today's guests are going to help us understand
how the Wesleyan artist's market has pivoted and made a shift over the past year to be able to
bring us a virtual experience of the auction. The dates of the Wesleyan artist's market this year
is going to be April 22nd through the 29th. And please go online and check out their webpage,
all their social media to help spread the word about attending it in this new and exciting way. Our
guests today, Kirsten Scott, Nadine Aram, Gina Solomon, and Megan Brooker is going to talk to
us a little bit about their experience in pulling this together and how they helped the feature of
the artists and improve the experience in some way for people that are going to attend. Why
don't I let them introduce themselves a little bit, starting with Kirsten, would you give a
introduction?
Kirsten: [00:03:30] Hey I'm Kirsten Scott. I am a resident here of Peachtree Corners and my two
children attend Wesleyan. I am a retired real estate attorney and turned homemaker with a side
gig flipping houses. And my real heart is for service which is a family character trait that was
passed along. And I've truly enjoyed being a part of the Wesleyan arts Alliance and the artists
market and many other service opportunities that are presented throughout the community, so.Karl: [00:04:05] Nadine?
Nadine: [00:04:07] Yes, I'm Nadine Aram. Also a resident of Peachtree Corners. We are very
lucky to have our two older children attend Wesleyan and in the past few years, we've been very
active with the artists market and the arts Alliance. By trade I'm an architect and designer. After
a couple of years in the corporate world, I started my own design firm doing more residential
work. So it's been wonderful being able to work within the community. Harking a little bit how the
market functions too, a very open community event. So it's been a wonderful experience and we
look forward to being able to talk about it today.
Karl: [00:04:42] Thank you. How about you, Gina?
Gina: [00:04:45] Hey, I am Gina Solomon, and I am a former resident of Peachtree Corners after
many years. And currently live in Berkeley Lake. I have a commercial banking and corporate
finance and treasury background. But like Kirsten and these other ladies are drawn to the
service side and have been a full-time volunteer for a couple of organizations over the years.
But I've spent a lot of time at Perimeter school and then Wesleyan school, the Wesleyan arts
Alliance. And then several other organizations as again, as a full-time volunteer. And this is my
ninth year associated with the Wesleyan artists market. It's been an exciting and obviously very
interesting year.
Karl: [00:05:33] Fabulous. And Megan, why don't you introduce yourself.
Megan: [00:05:37] Sure. I'm Megan Brooker. I teach high school art here at Wesleyan, and this
is my 14th year here, which is crazy. And I'm the assistant director of fine arts. So the lead for
visual arts, K-12 at this school. I've been involved with the artist's market since my first year
here, which is, it's been really awesome to see how much it has grown with leadership like these
ladies that are here with us, from the Arts Alliance. To see how much they pour into the school
and pour into the market is inspiring. So we're very thankful for the Arts Alliance and the artists
market and all that it has to offer us.
Karl: [00:06:13] Well, after the past year, I know folks are so excited to get back to normal and
do things that, that we've done for many years. Gina, why don't I start with you and just talk a
little bit about, some of the things that you've been able to do to help transform the live
experience of the artist's market to virtual?
Gina: [00:06:34] Okay. Planning for the Wesleyan artist's market is really almost an all year
around process. So when we finished the show at the end of April, we go into wrap up mode in
May, and then we start pre-planning over the summer. So it was this past summer where we
had to make the decision and work with the school on our plans for the 2020 show. And it
became fairly apparent that there were so many uncertainties associated with COVID that we
had a tough decision to make. Which was either go ahead and plan for a live show at the risk
that it might be canceled again, not have a show, or pivot to virtual. And because we feel likethis is the artist's market is such an important tradition, not only for our school and our
immediate community, but our extended community and also for the artists. We made the
decision that we in fact would go virtual. It was unchartered territory for us, and there were
certainly, there has not been a roadmap. It was a big decision, but we felt like we had to put one
step in front of the other and go ahead and start making plans. So we announced that we were
going virtual in September and we were very fortunate early on to secure the support of many of
our longstanding partners and kind sponsors, such as the Peachtree Corners Magazine, the city
of Peachtree corners, Atlanta homes and lifestyle magazine, Imagine advertising and
publishing, Stirrup Media. These key partners, as well as Wesleyan school to help us deliver the
market going forward. So the first key thing for us was, the most important thing was to make
sure the artists were on board. And then secondly, to build a platform, an e-commerce platform
or secure any contract with an e-commerce platform to set this up virtually.
Karl: [00:08:42] If I could ask a question for those that may be new to Peachtree Corners, can
you quickly describe what the experience was like when it was live? And then we could talk a
little bit of what it's going to be like when it's virtual?
Gina: [00:08:54] Sure. The live event is an absolute highlight of our calendar year. It's the
largest community building event at the school. The campus is open. Everybody is invited to
attend. Admission is free. We set up the show, the live show in Powell excuse me, in Powell and
Nancy gymnasium, which is a two floor expansive gym. And we have typically about a hundred
artists, professional and student artists combined on two floors over a three-day period. The
setup takes about internally, about a week for us to get it physically set up. The artists come in
wednesday before the show and then they pack up and leave Saturday night after the show. It's
like having an enormous party for about four straight days. There's a ton of energy. Nothing can
replace our live show. But ironically, over the years we have contemplated perhaps having a
virtual component to our live show. So while we did not choose this fate that ultimately we
ended up going fully virtual, this has given us the opportunity to pursue it and hopefully build
something that future generations of marketers at Wesleyan can use in a live show. When the
participating artists do set up booths at our live show, so you'll see the individual booth set up
with all of their artwork displayed and the artists are actually present at the show which is
unique. Not all shows have the artists for the entire time, but we do feature all the artists.
Karl: [00:10:46] Oh fabulous. If I could ask Kirsten, when building out the experience in a virtual
world, can you talk about some of the things you had to consider and choices and platforms to
be able to do that?
Kirsten: [00:11:01] We did, we had to at the live market, we had entertainment and speakers
and we had to figure out how to bring some of that warmth to a virtual platform. And we did a lot
of research and we were guided with some other events that have happened that had a lot of
content. And they really advised us that we needed to be specific about our content and not
overdo it so as to distract the shoppers from the art. Which is really where we want everybody to
be engrossed is feeling like they get the opportunity to see the art that they typically would see
live and in person. And so we created some platforms and our presenting sponsor AH and Lmagazine provided us with a great opening night video where we're going to cover the art of
collecting and excuse me. And that is a great conversation between art collectors and designers
and artists, where they can express a really great insight on how to go about collecting art
yourself personally. And that's our opening night. We'll also of course always have opening
remarks from Chris Cleveland head of school. And he's always very excited and supportive of
our market. And I think he gets very excited about being able to kick it off and start it. We will
have that as well. A couple of other platform things that we'll have will be a featured reel with
highlighting our Wesleyan fine arts program. In the past, we've had different variants of the
students be able to come in and the chorus be able to sing or the play members be able to
perform a small part of the upcoming play for the spring. And so this year will just be a highlight
reel focusing on those students and all their accomplishments they've been able to do this year.
And it's a very unique environment. The teachers have been amazing, from a parent
perspective on really encouraging these kids to keep their artistic motivation going. And that's,
we want to highlight that as well. And then we'll have another little tidbit from one of our other
sponsors called Choo Choo Charcuterie. And she is, they're going to perform or host a how to
put a charcuterie board together and some of the insight and the neat things that we're all
seeing nowadays and supporting their local business. And finally, we'll have a date night. Our
great sponsor Grace 17-20 is helping us create a unique menu for our Monet and Merlot date
night. And we're hoping that guests will go and pick up a little something to eat and a little glass
of wine when they get home and enjoy shopping online with their spouse or their children. We
have the student artists as well, so we really want to encourage everybody to be thorough on
the site and take their time. We have a whole week to shop. It's really great, yeah.
Rico: [00:14:01] Sounds exciting. So let me ask you, let me ask you this. When you, and I know
part of the process you ladies were going through at the very beginning, trying to find the right
platform and stuff. What was, what were like some of the key ingredients or features that you
liked about deciding where you are right now on the platform you're using? And what are those
key features that someone else might be able to look at? It's like, alright, that's cool. I want to be
able to do the same thing. Even if it's not an artist market could be something else. So if you
could share that with us.
Gina: [00:14:38] Okay. And y'all please jump in as well. There are some great, there are some
great e-commerce platforms out there. We ultimately did choose Shopify. And simply we did
want a very established name that there would have, there would be great recognition, not only
from the artist's standpoint, but also from our buyers. And we liked the ability to customize the
program a little bit. It's not as simple as simply setting up a store on your e-commerce platform.
Effectively we are the mall owner and we have the individuals store set up within our mall. So
it's an extra layer and that has meant bringing in some different apps and working with a lot of
different people from different parts of the world to put this together, different time zones. And so
it's definitely again, been an extremely interesting process. We did like the breadth and depth
and scale of Shopify and their ability to work with us to customize some things.
Karl: [00:15:52] What are the things that Shopify, for folks that don't know it's an online
e-commerce platform that a lot of people it's one of the most known and well used. But whatcomes with that is trust. People know what that is and are comfortable and have used it, so
they're familiar with it. But it changes the approach when you think about art and buying art. And
Nadine, I'd love to explore with you a little bit about how does someone like me who's used to
going and looking at things, art to buy. How do I approach that virtually? How would you advise
shoppers and people participating in the Wesleyan event approach shopping for art this way?
Nadine: [00:16:36] Yeah, of course. Look, there's no doubt that 2020 put a different spin on
things in life for everybody. Virtually everyone knows, everyone's gone online to some capacity.
You even see big museums, like natural history museum, doing these virtual tours. Conventions
going to virtual booths. We're coming in on that front as well and trying to the biggest impact
here. One of the biggest hallmark features of the Wesleyan artist's market is the fact that it's
always been a market for everybody. We've had all price points, all sizes of work, all types of
techniques, all types of skills. So that's been a big factor for us to make sure that we drive
home. And I think when you approach trying to purchase artwork online you have to come to a
little bit, come to terms of you have to approach it a little bit more clearly. Because like Gina
said, nothing will replace an in-person experience. So you, so instead of being able to touch and
feel things you have to think through a little bit more logically. So typically, we always tell people
that when you come to the market, something will speak to you. You'll find something that pulls
you in and just having an original piece of artwork at your home is really a special thing. And in
that vein, we always have a wide breadth of patrons, right? So we have people that come with
their own designers trying to fill in spaces for their homes or their offices, all the way to people
coming in to do personal shopping for themselves or little gifts for mother's day, which is
typically about a month after the artist's market. But there's about four main tips I think, is a good
approach to when you try to purchase artwork online. And the first one is defining your intent,
right? So you come to the market with ideas in your mind. Is it for you? Is it a gift for someone?
Are you looking for some small filler pieces or a large piece to fill a large space? Knowing what
you're wanting to come to the market with is important. The other aspect is understanding the
space, right? So again, is it a large piece? A small one? Bright colors, dark colors. Does your
space have high ceilings? Would it be more impactful for smaller pieces or the idea of a
triptych? So two to three pieces coming together. Horizontal, vertical, floral, landscape, abstract,
animals. We have the whole breadth of that, which has been a wonderful key feature of the
market. So we cover all types of genres, which is really a big benefit for people that come to our
store, to our market virtually, not store. The next one I would say is researching artists lists. So
visiting our website is a really big help that way, you know and can anticipate the artists that you
feel like you have a connection with. Whether it's a technique, whether you like water color,
maybe you notice that you really do love oils. Maybe you do love a sort of whimsical piece that
artists put together. So being able to take a look at taking a look at our website and scoping out
our social media, because we're doing daily, almost daily and weekly postings of all of our
artists. And we have a wonderful feature that's called behind the scenes. And so you'll have
artists speak about how they create the work. Images or videos of them creating the work. So
that's another sort of draw to be able to replace that in-person experience. So that the patron
has a connection with the artist, which is also really important. And then the last one, I think,
which is really important too, is ask questions, right? When you find that artist or you find that
piece of artwork that you really do like, don't be shy and reach out to the artist, email,sometimes they put a phone number. Giving them a call, maybe asking them for advice,
knowing your space and your height and your color scheme. No one would know better than the
artwork than the artists themselves. And then if there's something that you'd like from a specific
artist, but it's not the right color or it's not the right size, our artists are typically always open for
commissions. Which is a wonderful piece too, because then you really have something
extremely unique for you and your space and asking questions and being descriptive is
wonderful. So it's a different approach. But it's definitely an approach where it's happening
globally. Big name museums are doing it. The MOMA's doing it. Like I said, natural history
museums are doing it.
Now we're doing it here in Peachtree Corners.
Rico: [00:20:43] You know the good part. Also, like you said, you can communicate directly with
the artists as well. So if I was looking at a three dimensional piece, a sculpture or a plate, I could
probably ask them, can you shoot me a video? Walk around, then give me a 360 of what that
looks like in real life and show me scale.
Nadine: [00:21:00] Right, absolutely.
Gina: [00:21:03] And not to interrupt, but one other thing too, the capability of the site, the artists
will be submitting. Many of them will submit multiple images per piece of artwork. And they'll
show you what it would look like hanging on a wall, or for example, sitting on a coffee table and
then you'll have the ability to zoom in on the artwork. So you can see brush strokes, you can
see texture. It's really, buying art online has become a standard. And we're actually pretty
excited about the potential here. So we are seeing good things from pure shows and heard a
good thing. So our expectation is that it will be successful.
Karl: [00:21:47] One of the benefits that I've seen on these virtual art shows is the ability to
share with other people. That's harder when it was in person. I walked in, I like it, but I have a
cousin in another city or somewhere else that's not there. Virtually during your social media
posts, is it easy for people to share that with people in their network, friends and family? This
might be a good fit for them.
Nadine: [00:22:16] Yeah, absolutely. Especially on social media, it's an easy thing to do where
you can repost or you can resend it to message to someone, Facebook and Instagram, for sure.
But even the week of the market, being able to just copy and paste that link directly to an artist I
think is even more impactful. We always talked about how do we increase our foot traffic? For
years, we kept trying to figure out what are the logistics to figure out where people are coming
from and how can we expand? And so now, one of the benefits hopefully is that we will
supersede Georgia from patrons, ideally. Similar to how our artists come from all over the
country.
Rico: [00:22:52] Now, we did a podcast recently with the Atlanta Jewish film festival. They did
everything virtual film festival. Whereas before they were stuck just in the Metro area and within
a few theaters. Now they were opened up almost to the world. Although I got to say that someof the videos, some of the films can only be geo located and screened. So Georgia limited too
or let's say US. But they were able to expand the amount of people participating, not only the
films, I think showing, but also the participation of people showing up to watch those films. So is
that the same feeling you're getting when you went out for artists, are you finding there are
more? You're open to a wider range of artists because it's virtual versus them having to show up
and set up?
Gina: [00:23:36] Absolutely.
Rico: [00:23:38] That is the best part of that? Isn't it?
Gina: [00:23:41] Well it's been, again, it's been really exciting. We have artists coming from New
Orleans, we have Colorado. We have places where normally they would not be traveling this far
from. We do have obviously still a strong mix from the Southeast. But we can tell from the
people that are following us on social media and the groves on those accounts. As well as the
applicants for the show that this was, it was a broader net basically.
Rico: [00:24:11] And it'll probably be great to see the actual statistics during the Showtime to
see where your visitors are coming from. And where the purchases are actually coming from.
That would be nominal to see that part of it, as a business person looking at this, right?
Kirsten: [00:24:25] I think one of the added benefits of going virtual is that, and one of the
reasons that I think that we would like to keep this component part of the market is because of
the reach we have been able to attract and jury artists and have them be part of the show that
they normally would not be able to do because of either distance or time constraints with a live
show. And so the virtual really allows us to have a broader reach. And like you said, we're real
excited about seeing those statistics come in, so.
Nadine: [00:25:01] Yeah, I will just add onto that, in the past the way we've tried to help artists
that can't be in our market in person is we've always tried to do a curated section. But now I feel
with this, we all collectively feel with this sort of virtual market that now the whole market is even
more curated. You really did vet the process of getting and achieving high quality artists with
wonderful work, great ethics, as best as a price point as we can. That's the biggest benefit
right? To doing it. It is literally a one-stop shop for all types of artwork. And jewelry. Don't forget
jewelry.
Karl: [00:25:40] I'd be curious on getting an artist perspective, Megan. This new world and
getting from an artist perspective, how do you see that changing how artists can get their work
seen? And are there any tips and advice you'd have on people using this new platform to
feature their art?
Megan: [00:26:02] Yeah, it is. It's actually really exciting to see how the potential of what is going
to actually happen, moving from live to virtual. Because the beauty of the live show is the
interaction you have with the client. And Nadine mentioned the intent, like I feel that from theartist perspective, when the intentions match and what you're looking for match. In that, what
the artist poured into it is what the client is looking for. It's easy to communicate when you're
live, right? When you are in person. And when somebody stands in front of your booth, this is
my favorite part of the artist's market. Besides the big party, as Gina mentioned. Is that, is they
stand in front of your artwork and when they have an emotional reaction, it's a beautiful thing.
So I will miss that live, but I'm hoping that and my goal as an artist of the market is to be able to
portray that and to explain that and make sure my intention comes across virtually. So whether
that be through captions or in marketing, and making sure that. Because I feel like this is a huge
piece of reaching your clientele that your work is created for. And so I think it's interesting too. It
is a different, it's almost employing a different level of marketing as an artist. Because as
several of you mentioned getting different angles of the artwork to make sure that everybody
can understand what it looks like on the wall, but also details of what it looks like close up and
what it might look like in different scenarios. Could you couple it with other artwork or what does
it look like on your shelf? So having the different variety to approach the, as much as the live
scenarios you can get virtually is super important. Sharing your intention and making sure your
purpose of your artwork is known. Because some may come in just wanting something that
matches their decor, but then there's many others who want something that they do interact
emotionally with. But I do find that no matter which way, what we're looking for as a client,
people want to know our story. And so I'm thankful for the platform like Shopify and all the art
clients is doing to help us to create that story on this web page so that it is shown through social
media and through our individual pages.
Karl: [00:28:21] I know in the past year, I don't know if you've all had the same feeling because
of us having to isolate more. I'm seeing more expression of people's feelings and passions
online. They're reacting to things. If it's an image, if it's a story you're seeing that. And I think
more people have become comfortable using that medium to communicate that. That's one of
the things I'm excited about is in this forum, most times you don't get to interact with the artists
in many cases. But I could see the opportunity through what you've created in this virtual
experience, the ability to have before interactions with the artists and the art and respond during
the artist's market experience and potentially after. We've mentioned commissioned work, or I
follow your work now and get an exposure for those artists, that's harder to do in just a purely
in-person event. After you leave the event, you may not see or can't stay connected as easily.
So I think the time has come for this merging of the two and you're able to leap frog into that.
Probably we were all forced to. But I think your idea of keeping elements of that as we bring
back the live experience next year, my fingers are crossed, next year live and in virtual. Are
there things that I want to ask a practical question of, when someone comes and makes a
purchase, there's actually the buying part. And then there is the, how do I get the art, whether
it's three-dimensional art and so on. Can you speak a little bit about how would that happen
during the event this year?
Gina: [00:30:06] Sure. Kirsten. Do you want to take that or?
Kirsten: [00:30:09] Sure. Yes. So the plan right now, because it's all virtual is that we would,
each of the artists are setting up their own shipping portion of the market. And so with that, theywill be responsible for making sure that the art is packaged correctly. And with everything going
virtual or online for the past year, they have gotten a lot of experience on how to properly
package art and have it shipped out correctly. There is the option that with just our professional
artists, that again, communicating that if you're local and there's an opportunity to do a local
drop-off or a handoff. That is a relationship and a contact that you, that the artist and the patron
can foster and make happen so that the shipping costs aren't added on for something that's
local. And we're hoping that maybe we'll get an opportunity to actually host the artist on campus,
but that's just, that's Wesleyan's decision. And we honor that decision and it's would be, it's up in
the air right now. As far as hopefully doing a on-site handoff opportunity where patrons could
come and meet some of the artists and actually pick up their pieces on campus. It would be
great to be able to bring folks back on campus. But like I said, Wesleyan is in charge of that and
they have done an amazing job of keeping our students on campus. And that's their priority and
we honor that. So yeah.
Karl: [00:31:41] Would you want to add anything on that?
Gina: [00:31:43] As far as the delivery is concerned, when we were at, we were advised by a lot
of the consultants on this, that when we have a hundred different points of where the items are
going to be shipped from. And so whoever can, whoever controls the inventory really needs to
manage that process. And that's the artists. We don't have or control the inventory. So they,
once the sale is completed, then the individual artists will reach out to their buyers and they will
obviously secure whether the item is going to get mailed or whether it's going to get picked up at
the artist's studio or whether there's going to be a meeting place. They will make sure that the
art is delivered one way or the other.
Karl: [00:32:29] I've got a question, if I could throw out to each one of you to respond to. If there
was one thing you wanted people that are planning on attending or people that have attended in
the past or especially people that have never attended. If there was one thing you'd want them
to know about the Wesleyan artist's market that should drive them to want to attend or
participate or how they can get involved. What would that be? Nadine you mind if I start with
you?
Nadine: [00:32:54] Sure.
Karl: [00:32:57] Take your time. I know that it was a big question.
Nadine: [00:33:00] Yeah. There's a lot of there's a lot of thoughts going through my head, I think
right off the top. I'll just say, I think participating in any capacity as a patron with the artist's
market is a wonderful benefit to our students. And I don't just say our students in the time that
they're here K through 12, right? Because there are a lot of extremely talented children, really
they're young adults by the time they graduate. But that will go out into this world and will do
some fabulous things. And I think they are able to do so because they're catapulted by our
wonderful fine arts program of which the Wesleyan artist's market is the biggest, it is their
biggest benefactor. So I think ultimately it does come full circle, right? Because we do havesome alums that are coming back and participating as artists in this market. And so the bigger
feedback loop is the fact that yes, you are gaining a wonderful and unique piece of artwork.
Students who have a huge love of fine arts continue on and have all the facilities that they can
have so that they can do the best performance that they can do, be it 2D or acting or music. And
I think that's the biggest driver for us. And it's been every year, to be honest with you has been
okay, how do we increase our bottom line? How do we increase our profit? Because at the end
of the day, it's not going to our pockets, it's going to help our children and the other students.
And I think that's the, for me, that's what drives me to keep going and what I hope other people
and patrons would consider.
Karl: [00:34:37] Fabulous. Megan, what do you think would be something that folks should think
about in supporting this in ways they can?
Megan: [00:34:46] Yeah, I actually was. I echo everything Nadine just said. That was the same
sentiments I was thinking. And I would add to that, that you can buy art anywhere, pretty much
any store. You can go to any local store and find something to hang on your wall to match your
couch. But this offers the unique opportunity to give back and to create a story that goes full
circle with the school, that is helping local artists, that is supporting local. But more than that it's
creating so much hope in life. And just, I guess I'll just say a story again, that is so much more
meaningful. That you could see every day, or use every day with jewelry, that's so much more
impactful to your daily life.
Kirsten?
Kirsten: [00:35:30] Gosh, ladies y'all have done an amazing job of covering it. It truly is. It is the
story. I love that Megan. Where I look around at the pieces that I've purchased over the years
and every time I see them, there's a story. There's something behind it. There's an experience.
And I know that like Nadine said and Megan said, that experience goes further than just myself
and my joy that I get from the art itself. But it passes on to all these children that go through and
experience, the amazing program of fine arts at Wesleyan. And we just want to continue to
support that and grow that aspect because it is critical for education and for expression. And
we've seen, like you said earlier, a great deal of people expressing themselves in ways that we
just never thought we would ever see. And we're all getting to share it. I love the part of the
community about the fine arts. It is a community event and we're expanding our community by
being virtual. And I love that. Because expanding your community as you can go years without
seeing somebody and then you'll come across somebody in 10 years and go, gosh I remember
when I met you at the Wesleyan artist market or something to that effect. And so that's exciting.
And the last component would be supporting our artists. With losing last year's market we really
had a very big heart in making sure that we could do anything we could to help support the local
artists. And now our reach has gotten further and we know the importance and the value of the
artist. And so we wanted to continue to make sure that happened.
Karl: [00:37:17] Gina, would you add anything to what everyone has said?Gina: [00:37:22] The main thing I would say is the artist's market for me, has always been so
much more than an event. It's truly an experience. And I'm so impacted by not only the art, but
by the artists themselves. And in a really, it's been a tough year for a lot of people on a lot of
different fronts. And this is as much about inspiration and offering some hope and a little bit of
escape. And also just it's, I always find it so educational. So there are so many different
benefits beyond just, finding that particular piece. It's really just the whole experience and it's
and all are invited. Again, it's our favorite part of this event is that we do get to open up the
doors and hopefully share the great art, beyond the Wesleyan campus. We'd just love for, to
continue to hopefully inspire through this event.
Karl: [00:38:28] Well, I know Rico probably feels the same as I do, and I want to thank you each.
Gina, Nadine, Kirsten, Megan. Not only for being a guest today and talking about the Wesleyan
art market, but for your time in volunteering and pulling this together. It's been a tough year and
figuring out a way to bring this to the community here in Peachtree corners and beyond. I want
to thank you personally for all you're doing. And for all the artists that are participating and for all
the people that people don't see behind the scenes, I know there's IT folks and technology folks
and logistics folks that help make this happen. And I really want to see the community come out
and support this more than ever. If you can't get there those days, you could do it on your couch
at home and explore some of the art during that. So thank you for your service and for all that
you're doing for the community and for Wesleyan and for artists in general.
Gina: [00:39:27] Our pleasure. And let me add, we did extend the show from three days to a full
week. So that hopefully allows everybody a great window to take a look and join the site.
Karl: [00:39:41] So can you remind me of the dates and how can people learn more?
Gina: [00:39:46] The dates are April 22nd through 29th. If you're a sponsor, there is a preview
starting April 20th through the 22nd and it's not too late to sponsor. So go to our website at
ArtistsMarket.WesleyanSchool.org. You can also check us out on social media, on Instagram,
Facebook, and Twitter. And those accounts are listed on our website.
Karl: [00:40:13] Thank you very much for your time today and for sharing all the hard work
you've done and I'm excited to go. I got to visit it when it was live. I'm excited to go visit it now
that it's virtual and next year I'll even be excited to doing a little bit of both. So thank you for all
that you're doing.
Kirsten: [00:40:33] Thank you.
Karl: [00:40:35] I'm Karl Barham with Transworld business advisors. And Rico and I have
enjoyed getting to learn more of the many organizations, businesses, schools in the community,
and putting on the Capitalist Sage to bring you just what people are doing to innovate and to
help other people get ideas of how they can keep going and overcome challenges. Whether it's
in their business or in their organizations that they support. For me our business advisors at
Transworld Business Advisors, we help consult business owners. We help them figure out howto get into business when they're ready, how to get out of business and sell when they're ready
and how to grow their business in between. And I can be reached at
www.TWorld.com/AtlantaPeachtree. And Rico, why don't you tell us a little bit about what you
have going on and how people can reach you if they'd like to.
Rico: [00:41:26] Sure. So I publish Peachtree Corners Magazine as a lot of people know.
Started that out two years ago and we're working on our next issue. So if you're interested in the
artist's market, one of the big features we have is we're highlighting three of the artists in that
issue. That'll be coming out the beginning of April. We're also highlighting four student artists. In
fact, we're doing another podcast later today. We're recording with two student artists that'll be
on Peachtree Corners Life. So that's cool. It's getting to know a lot of what's going on and being
able to put that word out for Wesleyan artist market. Magazine has, is going to be the biggest
issue yet. I think we're going to be 80 pages this issue. We're going to be covering a lot of
different things. If you're into tennis, USTA, recovering that we're covering the new multi-use
ordinances the city has passed. That's going to deal with development over the next decade in
this city and what that means with regard to multi-use when it comes to apartments, condos,
retail, office space. Things are changing. COVID has done all that to us. So we're evolving.
Traffic has changed. The way people are living has changed. So the city has to contend with
that and that's what they're doing. So we're, hopefully we can explain some of that. There's a
bunch of other things in there. I also own Mighty Rockets. I do digital marketing, content
creation, and handle social media for several different companies. So if you're looking to get
involved or you need to expand your presence online. Whether it's product videos or content,
just reach out to me. You can go to MightyRockets.com or you could check my name on
LinkedIn. There aren't too many Figliolinis out there. So you'll be able to find me if you put
Atlanta. But this has been fun. I love talking about this. I've been involved with you ladies for, I
don't know how many months now it's been going back. Six, seven months maybe? Longer
actually. Yeah, actually before Nadine's…
Nadine: [00:43:21] So it's been almost two years.
Rico: [00:43:22] Yes. It's been good to see this whole process evolve and to see how it's
developed from the beginning. So I'm just excited. I can't wait to participate.
Gina: [00:43:33] Thank you again.
Karl: [00:43:36] Thank you. And also, I just want to recognize Megan, thank you and for all the
teachers out there that have been helping take care of our children. So we really do honor you
and thank you and bless you for all that you and other teachers are doing. So thank you for that.
Megan: [00:43:51] Art therapy is a real thing, so.
Karl: [00:43:52] It is. Thank you for joining the Capitalist Sage Podcast today. Look forward for
future episodes. We'll continue to bring you advice from leaders in the business and in thecommunity and talk about how they could improve that and help improve the community in
general. Have a great day, everyone
Talented Artists Needed for 2023 Gwinnett Multicultural Festival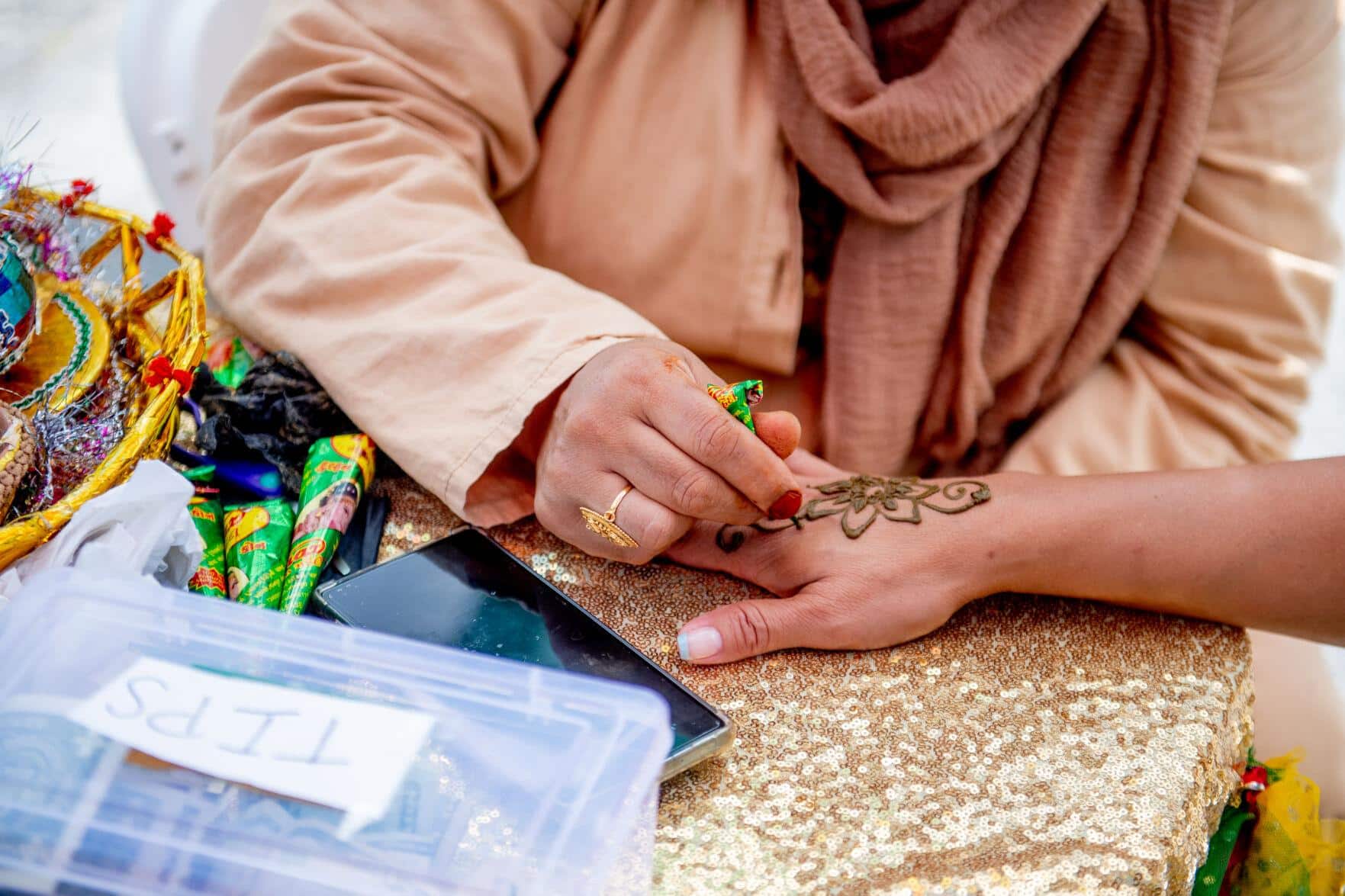 The 2023 Gwinnett Multicultural Festival is set for Saturday, May 13, 10 a.m.-2 p.m. Details will be released soon.
Photographers, painters, sculptors and artists are invited to exhibit their masterpieces at the 2023 Gwinnett Multicultural Festival. Performers — such as comedians, dancers, magicians, musicians and singers — are also invited to showcase their unique talents. 
Please note that while artists are welcome to exhibit their work, they will not be allowed to sell items at the event. However, they can let attendees know how and where to purchase the items at a later date.
Artistic exhibitors can access the festival performer application here. The deadline is Friday, April 14, 5 p.m.
Performers can fill out the performer application through this link. The deadline is Friday, March 31, 5 p.m.
Local businesses are also invited to support the Multicultural Festival with giveaways.
For more info, contact Outreach Manager Rachael Warnsley at Rachael.Warnsley@gwinnettcounty.com or call 770-513-5348.
High Museum of Art Announces 2023 Advance Exhibition Schedule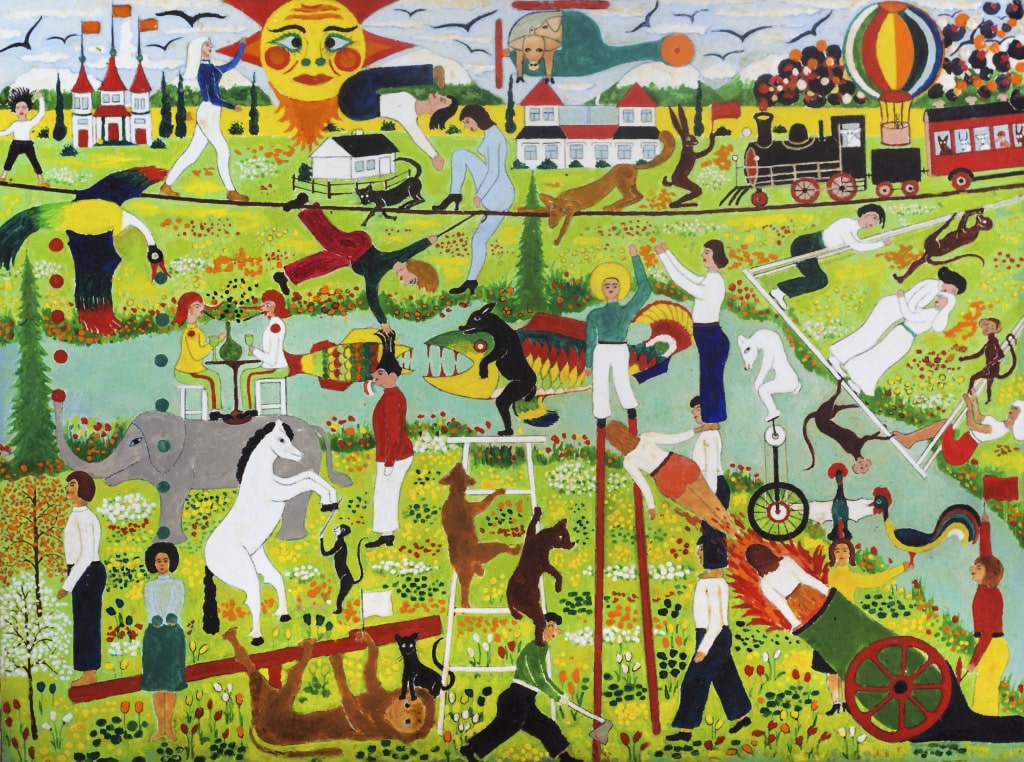 The High Museum of Art presents a rotating schedule of exhibitions throughout the year. Below is a list of current and upcoming exhibitions as of Feb. 28, 2023.
Please note that the exhibition schedule is subject to change. Visit high.org for more information or to confirm details.
Upcoming Exhibitions
March 24-August 13 — Evelyn Hofer: Eyes on the City
Evelyn Hofer was a highly innovative photographer whose prolific career spanned five decades. She made her greatest impact through a series of photobooks, published throughout the 1960s, devoted to European and American cities. Comprising more than 100 vintage prints in both black and white and color, "Eyes on the City," is organized around these publications. 
March 24-August 13 — George Voronovsky: Memoryscapes
This is the first major museum presentation of work by the late Ukrainian American artist George Voronosky. His paradisaical art installation included carved Styrofoam sculptures, cut tin cans and paintings on cardboard and canvas, melding his old-world memories and his present in Miami Beach. This exhibition will showcase approximately 40 of his paintings alongside sculpture he created from materials discarded along the beaches he frequented.
April 7-July 30 — Bruce Onobrakpeya: The Mask and the Cross
This is the first solo exhibition at an American museum for sculptor and printmaker Bruce Onobrakpeya, one of the fathers of Nigerian modernism and a founding member of the Zaria Art Society, an art collective that developed the "natural synthesis" aesthetic. "The Mask and the Cross" describes the artist's creative phase from 1967 through 1978, during which he created numerous works marrying Nigerian tradition, folklore and cosmology with Catholic motifs and stories from the Bible. 
May 14-November 26 — HAPPY JOYLANTA
This immersive environment within a monumental celebratory canopy by designer Tanya Aquiñiga is the High's eighth site-specific installation on the Woodruff Arts Center's Carroll Slater Sifly Piazza. The installation's massive canopy will comprise many layers, including custom papel picado (traditional crafts of cut tissue paper with global roots) designed by various people at workshops in Atlanta.
June 2-September 3 — Ancient Nubia: Art of the 25th Dynasty from the Collection of the Museum of Fine Arts, Boston
For more than 3,000 years, a series of kingdoms flourished along the Nile Valley south of ancient Egypt in the Nubian Desert of modern-day Sudan. This exhibition will feature more than 200 masterworks drawn from the Museum of Fine Arts, Boston's vast holdings, now the largest and most comprehensive collection of ancient Nubian art and material culture outside of Africa. 

June 23-September 17 — Samurai: Armor from the Collection of Ann and Gabriel Barbier-Mueller
The exhibition features one of the most important collections of samurai armor outside of Japan. It includes a dazzling array of more than 150 helmets, swords and other objects spanning almost nine centuries, including nearly 20 complete sets of armor.
September 1-December 31 — In the City of Light: Paris, 1850-1920
This exhibitionserves as an illustrated guide through the architecture, people and culture of the dynamic, visionary French capital during the latter half of the 19th century and into the 20th century. Théophile Steinlen, Henri-Gabriel Ibels, Edgar Degas, Édouard Manet and other artists explored Parisian life through their subjective lenses.
September 15-January 14, 2024 — A Long Arc: Photography and the American South since 1850
As the first major survey of Southern photography in 25 years, this exhibition will examine the South's complicated history and reveal its critical impact on the evolution of the medium. The exhibition will include photographs from the American Civil War, the 1930s to 1950s and the Civil Rights era as well as contemporary photography.

October 13-January 7, 2024 — Beatrix Potter: Drawn to Nature
This playful, interactive exhibition invites visitors of all ages to rediscover one of the most renowned authors of children's fiction in the 20th century. Visitors will explore the places and animals that inspired Beatrix Potter's beloved characters like Peter Rabbit, Mrs. Tiggy-Winkle and Squirrel Nutkin.
October 27-February 18, 2024 — "Sonya Clark: We Are Each Other"
For nearly 30 years, fiber artist Sonya Clark's work has explored the histories and legacies of racism and oppression in America and the potential of a collective approach to questions of equality for the future. "We Are Each Other" will be the first survey of the artist's work in Atlanta, New York City and Detroit and will present, for the first time, the artist's largest, multiyear participatory projects.

Currently on view
Through April 9 — Monir Farmanfarmaian: A Mirror Garden
This is the first posthumous exhibition at an American museum for Monir Shahroudy Farmanfarmaian, one of Iran's most celebrated and revered visual artists, known internationally for her geometric mirror sculptures that combine the mathematical order and beauty of ancient Persian architectural motifs with the forms and patterns of hard-edged, postwar abstraction.
Through May 21 — Joseph Stella: Visionary Nature
Co-organized by the High and the Brandywine River Museum of Art, this is the first major museum exhibition to exclusively examine the nature-based works of pioneering American modernist Joseph Stella. "Visionary Nature" features more than 100 paintings and works on paper that reveal the complexity and spirituality that drove Stella's nature-based works and the breadth of his artistic vision.
Norcross High School Students' Art to be Featured at Dogwood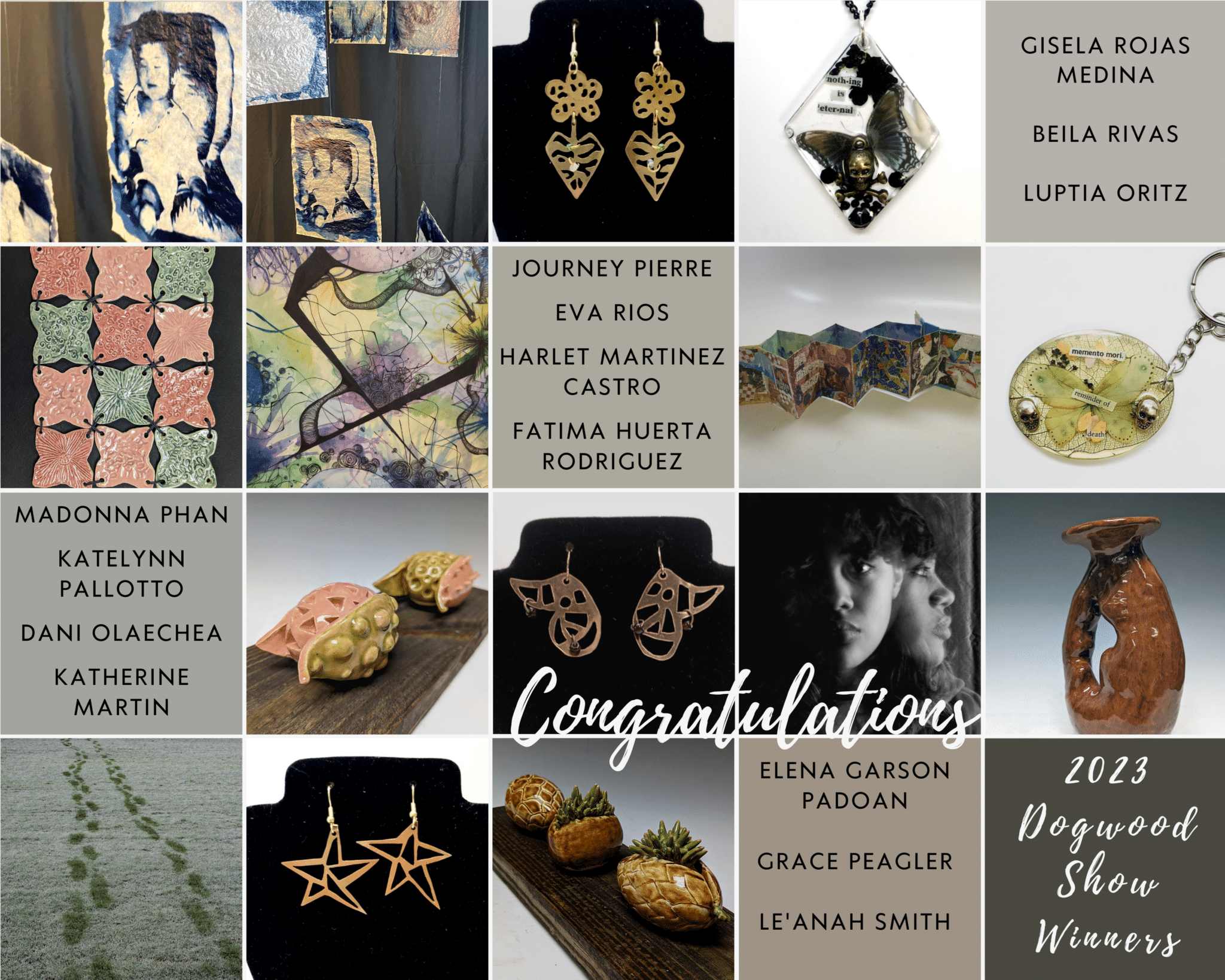 The Atlanta High School Art Exhibition has become a staple of the annual Atlanta Dogwood Festival at Piedmont Park. Every year, talented high school students from across Atlanta come together to showcase their skills and creativity in an event that celebrates the power of the arts.
The exhibition takes place over the course of three days during the Atlanta Dogwood Festival. One of the largest art festivals in the Southeast, the Dogwood Festival will run April 14-16 this year.
This year, 14 Norcross High School (NHS) students in grades 9-12 have works selected from among hundreds of submissions from high school students across the state of Georgia — Gisela Rojas Medina (11), Beila Rivas (12), Luptia Ortiz (12), Journey Pierre (12), Eva Rios (9), Harlet Martinez Castro (11), Fatima Huerta Rodriguez (11), Madonna Phan (11), Katelynn Pallotto (12), Dani Olaechea (11), Katherine Martin (12), Elena Garson Padoan (12), Grace Peagler (12) and Le'Anah Smith (12).
The students have the opportunity to display their artwork in a professional setting, connect with other artists and potentially win awards for their work.
The exhibition showcases the best in high school art and is highly competitive. The artwork on display includes drawing, painting, sculpture, photography and jewelry pieces. Not only does the event showcase the students' artwork, it also brings students together to create a community of young artists in the city.
Students explored a range of different art media and themes. Gisela Rojas Medina focused on creating work from photographs of herself as a child. She then printed them using cyanotypes and hung each faded photo to create a mobile reminiscent of childhood memories.
"This piece was inspired by my own faded and distorted memories," Medina said.
The Atlanta High School Art Exhibition is free and open to the public. A Satellite Show will be held April 2-30 at the Limelight Gallery at Binders, 3330 Piedmont Road in Atlanta.