Prime Lunchtime discusses Hotel conversions, public safety and multi-use developments [Podcast]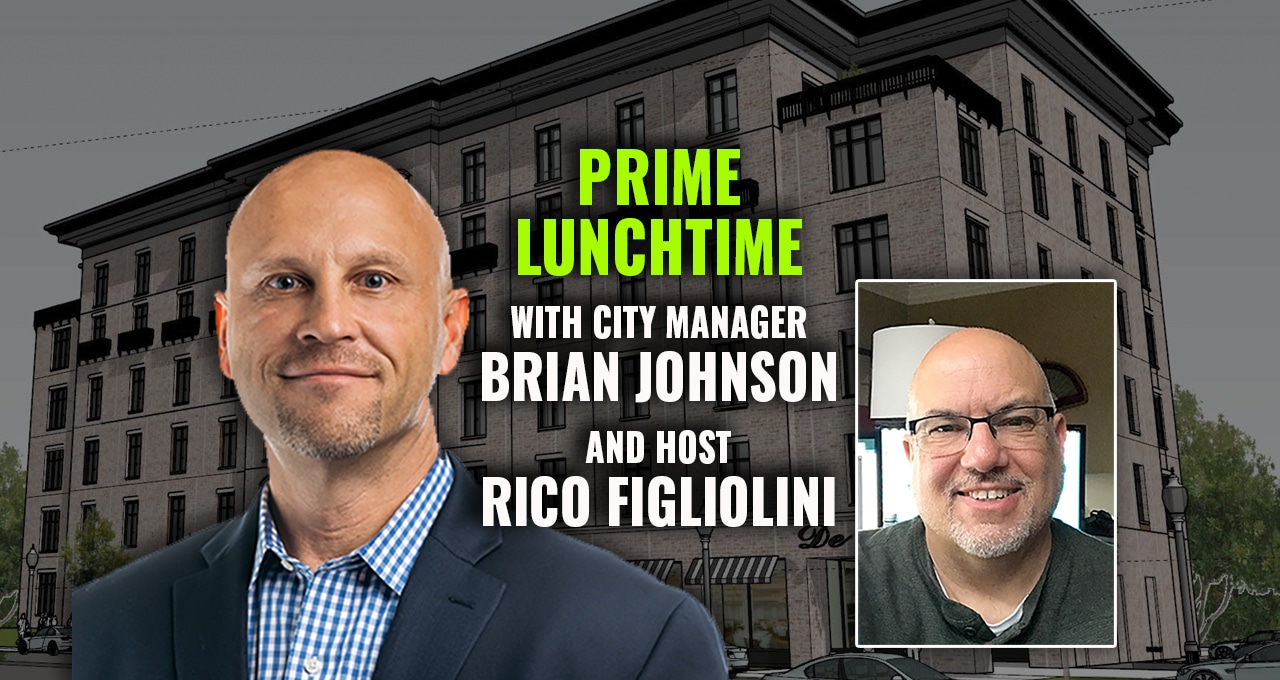 On today's episode of Prime Lunchtime with the City Manager, Brian Johnson and Rico sit down to discuss apartments and new developments going on in the city of Peachtree Corners. Topics include the conversion of an extended stay hotel to apartments, Special Service Districts, and new Amendments to Business District Uses.
Timestamp:
[00:00:30] – Intro
[00:00:56] – Homewood Suites Conversion
[00:08:51] – Plans to Upgrade the Property
[00:17:15] – AHS Residential Mixed Use Property
[00:23:37] – Redefining Multi-Use
[00:28:51] – Amendment to Central Business District Uses
[00:32:34] – Special Service District
[00:42:09] – Closing
(On the Amendment to Central Business District Uses) "It's us saying, Hey, we'll facilitate it elsewhere, but let's not do it here… That's gonna be problematic for your neighbors and for other things. And you may be ending up occupying something that could be better served by something else. And we can help you find a location elsewhere in the city that you could occupy an existing building, but it doesn't create problems. So it was just a way for us to tweak something that was in existence based on the realities of the current situations."

Brian johnson
podcast transcript
[00:00:30] Rico: Hi everyone. This is Rico Figliolini host of the Peachtree Corners Life, and today Prime Lunchtime with the City Manager, Brian Johnson. As we do every month. We're going to be talking a bit about conversion of an extended stay hotel to apartments. Also, we're going to be talking generally about apartments and developments going on in the city of Peachtree Corners. So that's what this episode is about. So listen in and let me bring on Brian. Hey Brian.
[00:00:54] Brian: Rico, how are you?
[00:00:56] Rico: Good. Glad to have you with me today. I appreciate you giving us this time every month. We're going to have a lot of stuff to talk about and we're going to compress it into a bit of a time because obviously you have stuff to do. And I want to make sure I'm a good steward of your time as I have it right now. So the first thing that I want to talk about is the approval that just happened with Homewood suites, which is an extended stay hotel that wanted to convert to apartments. Essentially they've been almost acting that way because they are an extended stay hotel. But tell us a little bit about what happened and what the city conditioned on there and what we should expect from this development of 92 units that are coming on board.
[00:01:39] Brian: So this kinda dates back a little bit. A number of, almost probably six months ago, where we were looking at the landscape of our hotels in Peachtree Corners. We are recognizing that we have quite a few hotel rooms in the city. And we recognized that most of our hotel occupants were business travelers. And with the pandemic happening in business travel, probably never being, going to be the same with virtual meetings and other things, making it to where you don't have to do as much. We started to be, you know, a little bit more cognizant and spending a little bit more time monitoring certain properties. Just to see how is this going to affect them. And what we wanted to do is maybe get ahead of what we feared might be the case in a certain few instances. And that is, there are examples in Gwinnett county, and in some cases nearby municipalities where they have an extended stay hotel that may have even had a flag of a large hotel chain, like a Hilton or a Marriott. They could have been a product of theirs and it lost it. And it just becomes a generic extended stay and the property degrades to a point where the rental rate per night is so low that it tends to attract a certain type of individual that becomes problematic. And we didn't want it to get there, or at least not have an option, a lifeline to consider for those owners that might find themselves in that position. And so we ended up having an instance where we have an extended stay, which is a Homewood Suites. It's a Hilton branded product, that is comprised of 92 units. And they were kind of an example of one who might be on a glide path to what we consider that worst case scenario. So backing up one more time real quick is when we saw this, we actually adopted, we wrote an ordinance patterned after a program some other locations in the country have done, other municipalities. And that is the ability to convert an extended stay into apartments. If there were certain things that happened, certain qualifying factors. Such as, they went below 50% occupancy on the hotel, or it lost its flag, or it got down flagged, was another term where it loses its flag of a higher-end known kind of property and ends up getting down flagged to a more or a less esteemed flag. So anyway, we wrote this ordinance, had it in place, and then we were approached by a developer who has started doing this specifically on the Homewood Suites brand. Because Hilton has been pulling out of some of these properties. And the one here does attract a more budget minded business traveler. The current property does not look bad per se. It's managed pretty well. But it is showing its age. And that's one, and then the two is, it was built back in the early nineties. This one was, maybe even late eighties. But it was built specifically to feel like an apartment because the buildings are separate. This is not like the main lobby, all those amenities attached to the other units that you're going to be at. So what happens here is you go in and you would check in, and then when you do, you have to go back out to your car to drive around to the building that you're going to end up having your room in. And that type of layout is not popular anymore. And so these hotel chains are trying to get out of that. But it was built at the time specifically to feel like that for the business traveler that maybe needs to be there a little bit longer. And so this property is being, it's on a glide path that we're a little bit concerned. It may lose its flag and, or the owner. For you to have a flag of one of the hotel chains, you've got to maintain the property at a certain level. You have to actually put money into property maintenance and upgrades a certain amount every year, or every three, five years. We're also seeing that sometimes owners just don't have that money anymore, especially with the pandemic eaten into any savings. And so they just can't put the money into the property and it almost forces the property to lose its flag because it can't meet the standards of, say a Hilton or Marriott space. So we wanted to get ahead of it. So we were approached by a developer who takes these units and converts them. They've done it in three other locations, all a Homewood Suite. And they approach us to want to do it here. What they're wanting to do is these are almost exclusively one bedroom suites currently. Anywhere from about 485 square feet is the smallest one bedroom up to, I think it's 800 square feet, one bedroom. And then there's a, just a couple of two bedroom suites in this current location, but there are 92 units. And they want to convert the 92 units into 92 apartment units. It's currently acting almost like an apartment anyway. There's a couple of the units that have had people there more than a year. But again, you can rent a room for as little as one night. And then if you start doing weekly rates, that's discounted from the nightly rate. So to a degree it's operating like an apartment already. Although on the weekends, it does increase with ones who are not staying there long-term. So they approached us. What they submitted is a program for them to basically strip the entire exterior down and repaint, fix wood rot, add some architectural features to the property, open up the entrance, remove some signage out there and make it a little bit more part of Technology Parkway. It's at the very beginning of Curiosity Lab and the track.
[00:08:47] Rico: For those people that don't know it's 450 Technology Parkway.
[00:08:51] Brian: Right. So it's at the corner of Technology Parkway and PIB, or excuse me, Peachtree Parkway. So it's right there by the Marriott. In between where the Marriott is and where PetSmart, Dick's sporting goods, that whole. So anyway, they would convert it. They would rip out all of the interior furnishings of each of these rooms, and then come in and put in wood flooring. Put in solid countertops, stainless steel appliances, those kinds of things.
[00:09:20] Rico: Would they expand the kitchen? I mean, I'm looking at one of the pictures of the, I think it's a one bedroom where, you know, they have a refrigerator, they have a dishwasher, microwave, but there's no stove, obviously, and a sink. But I'm assuming they would expand on that. It would actually be a kitchen.
[00:09:36] Brian: That's correct. It would become a full kitchen where there would be a stove. They'd become apartment units. Obviously them having the stove in an apartment or when it was a hotel was the liability of yeah, the cooking there. The one thing these units will not have in the units, just because they're too small, is they will not have an in-unit washer and dryer. There'll be a washer and dryer facility there, but they're doing that. And then they're also expanding the common area. So in the main building, well, there's going to be a lot of coworking space or co use space. And the reason they're expanding that and wanting to make it inviting is they are targeting the young professional, specifically here, the young tech professional. Who may have just gotten a job in one of the companies in Tech Park. Their kind of target as a younger crowd. There's certainly going to be those who might be young professionals in the teaching or public safety sector, maybe the service sector. They're not married or married with no kids and they don't need a whole lot of amenities. And so that's who they're targeting. There's going to be a lot of space and money spent in amenities that might be attractive to that. The pool deck is being expanded. A big grill space is being put in. Outdoor TVs to be able to watch sporting events outside and programming to where they're getting people together. And so even recognizing that tech professionals working in Tech Park might not even have to go into the office every day. They're wanting to create space that, you know, if I was living in one of the units and I could work from home for a couple of days a week. I may want to get out of my apartment and go somewhere. You can just walk down there and be in the coworking space where there's more energy, there's more activity.
[00:11:33] Rico: And it looks like they have a bit of room. I mean, they have a dining room area that probably won't be dining room area anymore. They have a bar area.
[00:11:41] Brian: That's where they're doing it, Rico, is that area right there. And this currently had a kitchen where you could go down and get a continental breakfast, so to speak if you were staying there. They don't need that anymore and so that's going away. They're also putting in a bike room. So for people who have bikes, they can store it there, a secure area so that you don't have to try to take it to their smaller apartment units. There's a bigger workout area than you would normally see. A fitness center that they're doing because they don't need some of the office space that they currently have when it comes to, they don't have custodians or housekeeping staff to come in and do, or they won't when this converts. So that's what they submitted. And council obviously got ahold of it and put some extra conditions in there even beyond what was part of the original application, including a lot more restrictions. Keeping the furniture and fixtures inside the units at a higher level and also requiring them to remove all of the hollow aluminum fencing around there. The ones that you may know that you can hit the slats sometimes and they'll bend cause they're so. Removing that and putting in a rod iron or similar products, so that it'll maintain the quality of the property longer. The property will stay or keep its renovations and upgrades that are getting ready to happen for a longer period of time. So that's what council did. And obviously they didn't seek this out per se. It can be viewed probably accurately, a little bit of a lesser of two evils. The glide path of it's currently, or the glide path of it remaining the hotel use had a slope that was of serious concern for the city. And this was a way to remove that risk. And for it to essentially operate the way it is now with a little bit higher occupancy than it's currently got. But at least, the property gets a rather substantial upgrade. And we dodge a bullet on, maybe it losing its flag and it becoming a generic extended stay. And then it just keeps devolving and devolving, and then fighting code enforcements, fighting it. And a number of years later, you and I are talking about, what are we going to do with that property? That there's a lot of crime and all this kind of stuff. And this case, we avert it because now with the apartment you get into there's background checks and credit checks of occupants. There's long, there's a year leases that have to be signed. It's not day-to-day or week-to-week or month to month. And so there's just a greater amount of stability. So we feel pretty good about the restrictions we put. The property is going to get a really substantial face-lift. And I think them targeting the segment of the population they are is a pretty good initial target. And we'll see.
[00:14:46] Rico: So the, and the square footage, it's gonna stay the same, I guess? The smallest apartment would be the 485. Or is that going to?
[00:14:54] Brian: The square, they're not moving any walls because all of them are already that. They're just ripping everything out. They currently have wallpaper on the walls, that's going. Some of it's carpet, so it's going to be all wood flooring, all painted walls, all new fixtures, new bed. Well actually I'm sorry. Yeah, the bed comes with the person all new.
[00:15:20] Rico: It's not going to be furnished, I guess?
[00:15:22] Brian: No, except for the kitchen. There is a refrigerator, stove, microwave, countertops, all that kind of stuff is going to be new and solid. Not formica or that kind of thing. So it's a pretty decent upgrade. Certainly I've been in the units before this and something needed to be done anyway. It was certainly showing its age.
[00:15:44] Rico: For sure. And this is not unusual in cities having to deal with extended stay hotels for a variety of reasons. Some of them are good and some of them have become problematic. So it's good that the city has provided at least an option. Stepped ahead, I think, of the problem that could have been a problem a few years down the line and allow that conversion with all these conditions.
[00:16:08] Brian: And, you know, extended stays have their place. We obviously prefer ones that have a flag of a large hotel chain. Because you get a consistent amount of you know, a type of traveler that wants to keep points and they're loyal and everything. But the other thing too on this one, the intuitive campus that they're building here and the 16,000 plus overnight hotel room nights they're going to generate with visiting surgeons. The visiting surgeons were not going to be staying at this location. And, so we were unfortunately not looking at that helping things. And you couple that with we have a lot of hotel rooms here. Which is good and bad, but in this case, just it's a risky proposition if we didn't do something. And this provided the stability and we were able to influence the way the product will look when it's all done. So, I think everybody will be pleased on the way it looks and operates. And there might be some people who normally couldn't afford to reside in Peachtree Corners who now will be able to.
[00:17:15] Rico: Sure. Smaller apartments. There's other developments that want to come on board. I know one of them was just tabled until the November council meeting. And that was a 10.7 acre multi-use development that wants, well, and then one that wants to be a multi-use. That's a 20 and 22 Technology Parkway South. That would be a new mixed use property by AHS residential. Can you tell us a little bit about what they want to do there and why was tabled and what the city council may be intending there.
[00:17:46] Brian: So, you know, this kind of goes back, and you and I have had conversation about this before. Right now there is a very significant migration of people outwards back to the suburbs because with the virtual work from home opportunity that a lot of people have, or will always have, in some cases. It's allowing people an opportunity that may work at a company that's in Midtown, Atlanta to live out here. And so lot of interest in those products. And so this one is another one, a residentially oriented product. Even though it's mixed use, it's mostly residential units. And this is one that has taken a property that is at the corner of Technology Park South and PIB. And for those who know it, there is a building there that has structured parking, a parking deck. That has been vacant for 15 years. And it predates the city and it's gone through a number of attempts to do something. But a company, AHS came in and acquired it and then acquired 22 Tech Park, South, the property next to it. That kind of rings around a large pond, if you will, detention pond feature. And they bought both of them and combined them. And so they're coming to the city with the mixed use product. The reason that it was tabled is just as these things evolve, as planning commission comments come. When they present to planning commission, they get comments from planning commissioners, and some of the people who were at the meeting or after the meeting submit to the city. And so my job is essentially to take the baton from my community development director, who is my staff representative of the planning commission and take the baton and then help these applicants get to a point where maybe they have a more accurate project to go in front of council that's taken into account. Now that doesn't mean that the product is, or the project is going to still get approved by council, but at least it is more reflective of comments and the realities of the situation than it was when they initially submitted to the city to get in front of the planning commission. So those processes sometimes take time. In this case, they needed more time to incorporate some of the things that they've heard from the community. And so they just, they agreed that trying to get in front of council this last night would have been a rush job. And they were uncomfortable with that. I was uncomfortable with that. And we mutually agreed that it was just, there was no downside for them to wait a month. There's always a lot of rumors on these kind of things. One rumor on this project, as well as the one we just talked about, the Homewood Suites is anytime you start getting into unit size, that below a certain threshold, people start to use the word affordable. And affordable housing, oh, it's an affordable housing project. And that term has connotations of rent control, rent subsidy, rent being tied to a percentage of area median income. And neither of these properties are that at all. The Homewood Suites conversion is a market rate product. The owner of that project is going to try to get every dollar that they can get. That they can squeeze out of tenants. And they're not using any federal subsidies. There's no controls on it. And then this other project has had that too. And some of it comes down to, you know, when you have a unit size that's 500 square feet or in some cases, a little bit smaller or that, people are like, oh it's a micro unit it's gonna, or they say it's going to be more affordable product. That's where that rumor happens. I will say, in this market, you are talking the Homewood Suites conversion. They're going to be charging, they're still talking about around 12, $1,300 a month in rent on a 500 square foot apartment.
[00:22:13] Rico: I mean the market rate around here is, for a two bedroom, what did I see? I think it was about 2200 a month with 2100 a month, for a two bedroom. 1100 square feet, maybe? An apartment that was on Peachtree.
[00:22:28] Brian: 1200 square feet, or excuse me, $1,200 for about a 500 square foot apartment. You're just like what? There's going to be still people who can't afford that.
[00:22:39] Rico: Yeah. What was the square footage for this unit? For the MUD?
[00:22:45] Brian: It's a little bit bigger than that, but then there are one and two bedrooms. I think it's about a 60, 40 split of the units. They'll have about 60% of them will be one bedroom and 40%, two bedroom. They're talking about putting in four different. So they will renovate and keep the existing building, that's been vacant for 15 years and the structured parking. And then they'll build three, they'll demo the 22 Tech Park, South building, and build three new buildings around the pond, with a pool deck and everything, amenities over it. They're going to, one of the mix of uses, I believe is going to be a kind of a cafe, restaurant, coffee house. The use is going to be a, We-Works, Regis kind of roam type of use.
[00:23:37] Rico: I think we're seeing more of that. We're seeing companies wanting to come in to do multi-use, but multi-use doesn't mean multi-use the way normal people would look at it. Where it's retail and there's four or five shops. They're coming in, applying for multi-use with one commercial, one retail use on a unit, on a multi-use development with two or 300 units on it and calling it a multi-use. It's interesting how that's going. I mean, are you seeing more of that? To me, multi-use, isn't that. When you're dealing with one retail space, that's not multi-use. That's just putting that unit in to say we're multi-use. Are you seeing a trend towards that? Or why are they doing it that way?
[00:24:20] Brian: No, it's actually not uncommon. So our multi-use development ordinance is actually when it comes to what types of uses and how much is pretty common. Of course our unique part was the ability to earn density by putting in point system. You bring up an interesting point. Council's actually going to be discussing it, not too long about maybe in Peachtree Corners, we might need to have a minimum amount of the other to call it non-core uses. What's not uncommon is this, and I've seen this elsewhere is yes. When you see, say multi-use, sometimes people have a connotation of, oh, it's multi-use and there are two uses, to half of it as one half of it as another. If there are three users, it's a third. And no, what usually happens in this case is it's what the market is interested in, is what the primary use is going to be and the other two are going to be secondary uses. Oftentimes just enough to be able to go after the primary use. I have seen it to where retail is at a premium and they come in and they do mostly retail. And then they throw in a couple of rooftop apartment units, maybe a commercial units, and say, oh, we're mixed use. Here right now, the demand is for apartments or even just an equity product. It's for residential units. That's the demand. So they're going to be oriented more to that. And then they're going to have the primary. Again, we're getting ready to talk about it here. Maybe we need to have a higher threshold for the secondary uses to prevent somebody from symbolically throwing something at the city to say, oh, we're multi-use because we have more than just residential. So we are going to talk about it. Now, I will say this. One thing to consider is you want to be careful about putting minimums. Because let's say we had a development come in and the city was like, you know what, you want a hundred residential units and you're only, totaling a hundred thousand square feet of residential units and you only want to put a thousand square feet of retail. That's just not enough. The ratio is off. And we're like, we need you to put in 20,000 square feet of retail. Well if the demand for retail is not there and they're forced to do that you can ultimately find where you have empty units.
[00:26:58] Rico: No, for sure. And I could see that. But there's always also a way to, I think, adjust the formula where it's a living matrix. Where the percentages could vary. It could be 60% residential, 20%. Office, 10% retail or it could shift to be 60% residential, 10% office, 20% retail. I mean, there's ways of working that.
[00:27:23] Brian: Agreed. And I totally agree on that. And that's what we're getting ready to refine a little bit more. Our ordinance started very typical. But here, we may need to do some things. I'm just saying that, there's two extremes. One extreme is just you let them have a token, symbolic of a sprinkle of this and that, they call it mixed use. That's one extreme. The other is you're like, no, you're going to do a third, or you're going to have, and then you create your own problem by forcing them to put in something we don't have. And in our case, it is a little bit difficult right now of knowing, because right now we don't need office. We don't need commercial. And then retail, you gotta be real careful because on retail, bricks and mortar retail. Is, hell even before the pandemic, it was going through an evolution with more people doing Amazon Prime and other stuff and not shopping at bricks and mortar. And so that's another one you gotta be careful. And then even going into a third one is if you go into like the restaurant component, are we cannibalizing Town Center or other locations, with the forum where we already have restaurants. And you don't want to do that. And so it is a very delicate balance of it. And I wish there was a nice, you know, equation that we could apply and we know that it works and it works elsewhere. We're here and we're good. But there isn't.
[00:28:51] Rico: And that's why I like the point system that you, that the city developed, because I thought that would work. And it does work, seems to work well. But like anything else, like you said before, you set one thing in place and then as it's happening, then you can say, oh, okay. That's not quite the way we thought it was going to work and we're gonna adjust it a little bit. And that's okay. I've seen the city do that, even. Come back and adjust certain things. So for example, just to segue into one other thing. Which was approved, an amendment to central business district uses. In the central business district of Technology Park, certain users are currently allowed or at least allowed before this note on Tuesday. And I've seen it for example, churches. Sometimes churches will take, because empty office space is empty, and someone wants to rent that space. Sometimes church, religious facilities, will go there because it's easier. It's big, it provides some office space. You could do your church out of there. And then as the church grows, it actually will eventually buy its own building or do its own thing. But in the central business overlay or district, you will remove the use of church from that, along with some other things. So why don't you tell us a little bit of the thought behind that.
[00:30:03] Brian: We'll just stay the church example, it's a good one. The church example, churches itself are great. But in some cases, the type of activity that they generate is not necessarily one that is a value add to a goal oriented area like Tech Park. Where we're wanting there to be technology oriented type of companies here. Not all of them are that way. Although, predominantly it is. But churches that fill empty space initially, as they grow or as they start having different things like ministries and other things, you can find that their activity starts to become problematic. For instance, if you have church that's very well attended, they don't have parking at their facility that took into account a crush of people for one period. So you start, they start overflowing into adjoining properties. And if that hasn't been approved before, property owners get. Or sometimes hours of operation, sometimes ministries and the types of things that are being done there, are not activities that you're just like. So, especially when it's combined with, there's plenty of other places in the city to do that. And our central business district, has an overlay. And then inside of our central business district is Tech Park South. Because our central business district does include things outside of Tech Park. But we just said, look, Tech Park Atlanta, the origins of this city essentially, are ones that we want to just ensure that it doesn't have some of those uses that are probably better served elsewhere. So that was merely us just, saying, Hey, we'll facilitate it elsewhere, but let's not do it here. And like you said, Rico, it is as a result of us starting to get some pressure to do that. And when you dig into how the church might want to use it, we're like that's gonna be problematic for your neighbors and for other things. And you may be ending up occupying something that could be better served by something else. And is it the best use of the property? And we can help you find a location elsewhere in the city that you could occupy an existing building, but it doesn't create problems. So it was just a way for us to tweak something that was in existence based on the realities of the current situations.
[00:32:34] Rico: Makes sense. I mean, you want to be able to do that, especially if it's a district or overlay so then you don't attend to every application right. To deal with them on an individual basis. So that makes sense to me. There's also that something that's been tabled for about 60 days and that's the special district. To create a special district for the provision of certain services. Where are you going to levy fees and assessments within that district. Like a CID in some places. What is this and where is it going to overlay? Where is it going to be?
[00:33:05] Brian: Alright, so special service district is a district that the city can create. A defined area that it can create on a map, that is oriented around a special service. In this case, it's really public safety. That's probably the best term that encompasses the three service areas in question. And there are three distinct call them services that can be a part of a geographic location of the city. In this case a residential. And that is, on public streets, their street lights, that you can have more or less of. There are speed humps, or speed bumps, or speed tables. They're varying widths, but traffic calming device is essentially what it is. And then a license plate recognition camera to take license plate numbers or photos of vehicles entering and exiting a certain location. Those three things are, if you want to call them services, are a function of the city that can be provided our citizens. Now, there are ways that, there's a process for each of them for defined areas to ensure that they will receive it. So for instance, there's like a speed hump program. And if some neighborhood feels like there is a speeding problem, and they need to slow the traffic down. They can approach the city and ask for a speed assessment to be done in the area. And you will usually do it by putting out one of those radar signs that'll tell you your speed when you drive past. Well, it doesn't just flash you your speed, it also keeps that data and tells us. And so we can look at, over a period of time, what's the average speed. What's the highest and lowest speed in that period of time. And we, we determine whether there is a speeding problem. And there is a certain threshold in which we feel like there's a speeding problem. If the city identifies that there is a problem. Says, yes, there is a speeding problem. Then we'll tell them you can have a speed hump, speed table, whatever, if you come back to us with a certain percentage of yes-es on a petition in the effected area. And, you know, I say affected area. It differs depending on where it is. Is this a street that is only one way in and out? That's one easy way to say who's affected, sometimes it's not. But we'll help them identify the area where we say, look, these people have to weigh in on whether or not there's a speed table or not. And if they get enough signatures come to this city, then the city will say, you will get your speed table. We will put it in. And we will start collecting a small amount of money from each of those property owners. So that usually every five years that speed table can be replaced or essentially maintained over time. And that dollar amount is placed on the property tax bill of the properties in question. In a pro-rata share, equally distributed.
[00:36:33] Rico: I remember something when we were talking about license recognition cameras back a few months ago, and we were talking about how if an HOA decided they wanted one, either at their entrance or on the property and stuff, that's something that could be done. If it wasn't already in the city's plan, it could be something that they could quote order. And then if they had enough people, property would be assessed for that maintenance of that camera. Is this along the same deal? Like it's this one?
[00:37:02] Brian: It's exactly the same deal. And you just described, if some neighborhood wanted an LPR camera, they would go through that same process. The city, there's still the identification of need in that. Like, is there crime a problem? Is there trespassing? Is there whatever. But, and then the third one is streetlights. And crime can be a component. If there's a lot of crime and it's not well lit. You know, that could be. And then Georgia power will also do a lighting assessment to say there's a standard. And then it will tell us whether or not the lighting meets their standard. All three of those things have a similar process a distinct process where if a neighborhood wants it, it can guarantee that it gets it by having enough people sign a petition saying we want it. In the case of streetlights, we assess a percentage of the electric bill per year. To those who have property frontage in the area in question. And then the LPR camera you have basically on a, if there was a one way in and out like a neighborhood, you just take the cost of the camera and you divide it up by all of the houses in the neighborhood and that's how it's paid. And so that prevents there from being, you know, the city doing it. And, we keep as far away from ever having to have property tax, city property tax as we can. The neighborhoods get an opportunity to control their own destiny. We're all good. Now all that being said, none of what I just said requires a special service district. The reason that a special service district would be drawn by the city and pointed at to say, we are considering getting involved directly, would be an instance where a neighborhood goes through this process. Need is identified by the city. They try to get the petition signed. But I'll just use an example here, but what happens if they live in an area where there is one property owner who owns say, 50 units in the effected area. And that owner is like, nope. Then the residents may be literally unable to get enough signatures because the one person controls enough that keeps them from getting over the threshold. Which is usually at least two thirds that you've got to get to say, you asked for it to happen. If that was the case, there is a mechanism here in which the residents of that affected neighborhood approach the city and say, look, you already established need. We tried to get the petitions, but we can't. We need your help. You need to get involved. In this case, the city can create a special service district and then just do it. Meaning the city can say, there is a crime problem here. The petition process won't work. We think there needs to be more streetlights. We're going to put more streetlights in. We're going to assess all the property owners because we were unable to get the petition. That is what's being considered. That is the ordinance in this case, being considered for a particular neighborhood. In this case, Meadowgreen and that neighborhood has got some, there is some need being assessed there. It does appear that there is at least some of those services it's going to meet the threshold for. There's room for improvement. And there are issues with one owner owning a lot of property and able to have a controlling interest. So council is considering doing it. Because that one owner is saying, you know what, I don't want you to put this on 50 of property I own, and I'm going to stop the petition process. And so, it hasn't been determined for sure yet, that's the process we're in.
[00:41:01] Rico: It's amazing. You have more companies, I've had this discussion with a few people. You have more companies like Blackwell Property Management that go into places, buying entire blocks. And eventually if we keep allowing them to do that decades from now, no one's going to be able to own equity property because corporations and REITs will own all of them. Single family homes and just rent them to us. So the idea of owning equity and wealth through equity will go away if that keeps happening. I'm sorry. I'm editorializing, but this is certainly a trend.
[00:41:35] Brian: That's what happening here, yes. And then when you do, they can control certain things and based on their own business interests. Not in the interest of quality of life for the residents, and that's where mayor and council are. Where they have to make some tough governance decisions, but that is what's being considered. And so we, on staff, are getting everything to a point where council will have all of those boxes checked. And at a certain point we will say, here's where you're at. You need to get involved and they will make a determination based on all that.
[00:42:09] Rico: Well, I'm glad the city's helping to step into, to take care of that. Brian, I appreciate all the time you've given me today to talk about some of these things. All important items. I'm sure I could go on and on, because I have a list. But we're not going to do that today. So I do appreciate clarity and you bringing forth information that I can share with my listeners, and eventually my readers as well about some of this stuff.
[00:42:33] Brian: Thanks for the opportunity to Rico. Always enjoy it. Communicating with our citizens, letting them have an opportunity to learn maybe more than they can without this is a great tool for the city. We really appreciate this opportunity and we'll always be at your disposal.
[00:42:51] Rico: Thank you, Brian. Everyone have a great day. Again, this is Peachtree Corners Life, Prime Lunchtime with City Manager brought to you by Peachtree Corners Magazine. So check us out online at LivinginPeachtreeCorners.com, where you can find more about the digital edition of the print and about these podcasts. Have a great day.

Film Industry is Coming Back! Ozark, Disney and More Shot in the City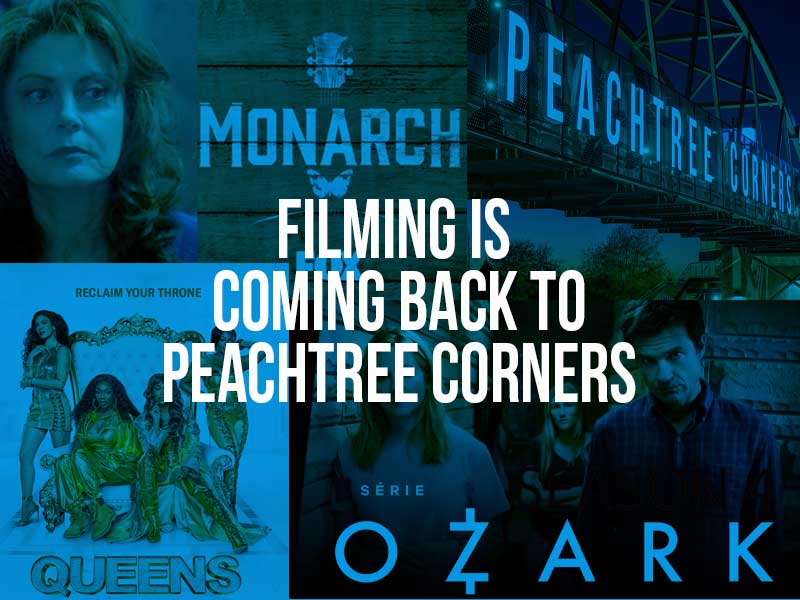 We are glad to see the film industry back up and running and, once again, filming in
Peachtree Corners. We have had 13 requests from production studios so far this
year, which is about the same as in 2019. Obviously, 2020 was a bust, with only one
Capital 1 commercial in January.
But the industry is winding back up, which is good to see. Blue Cat Productions
filmed in Peachtree Corners six times over the past year. You may know their work:
the series Ozark. The series Monarch also filmed in Peachtree Corners this past
summer, and most recently ABC Signature, a subsidiary of Disney Television
Studios, filmed some shots for the series Queens at The Forum shopping center.
A representative from Disney toured City Hall on Nov. 18 for another series.
Apparently, they are interested in filming a new series that involves an FBI agent.
They were looking for a meeting room with "gray government walls." It's called
Class of 09 and it's an FX/Hulu miniseries about the FBI that follows agents in the
years 2009, 2019, and 2065. It is under the Disney umbrella since they own Fox,
who owns FX. They need to make the front of City Hall look like Arizona, however,
which could be interesting.
We mentioned to the Disney folks that if they don't get exactly what they are
looking for, we do have an extended reality production studio in town that I'm sure
could give them a hand, Music Matters Productions. A lot of people know about
Eagle Rock Studios in Gwinnett County, near Norcross, but they may not realize all
the film activity taking place in Peachtree Corners.
We like to have film crews here because they often bring with them a lot of people
who need to eat and need a place to stay. This benefits our hotels and restaurants.
So, our city staff strives to review film permit applications the same day they are
received. Sometimes we have questions, like "Are you going to blow up any stuff?"
Ozark used some pyrotechnics a few years ago in Technology Park when they were
blowing the windows out of a building. Obviously, we don't want residents or
businesses to be disturbed, which is why we like the studios to let us know when
they are planning to do some filming here. In fact, we require it, actually. We
require that neighbors be notified and that police officers be on hand for any road
closures to help direct traffic. On occasion, we have had to say "no" because it
would be too disruptive to people or businesses or create safety concerns. But
overall, I think Peachtree Corners has a pretty good reputation for being
accommodating to the film industry.
If you have some vacant space in a shopping center or office building, the film
studios may be interested in renting it for a few months, perhaps longer. Our staff
can get you connected with the right people if you are interested in leasing space to
Disney or other studios. Just take some photos of the building, inside and out, and
send them to our economic development staff. Maybe the film studios will give
Peachtree Corners a mention at the end of the flick.
Stay safe, Mike Mason, Mayor
Source: Mayor's Letter

EV stations for business ready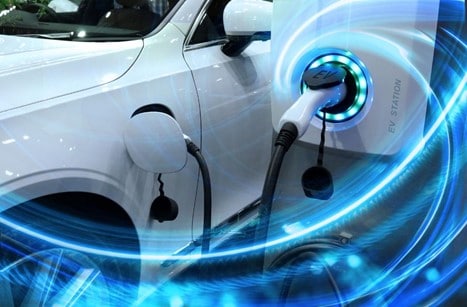 The City of Peachtree Corners is offering assistance to businesses in the city that are interested in installing electric vehicle charging stations.
As part of President Biden's $1 trillion bipartisan infrastructure bill, there are a number of incentives at the local, state and federal levels available to those looking to adopt electric vehicles. In addition, Georgia Power is also offering incentives as part of its Make Ready program.
For businesses, the first step is to determine what the stations need to do. Will they be supplying power to a fleet of vehicles, or enabling employees to charge vehicles at work? Perhaps the goal is to attract shoppers who want to park where they can get charged at the same time. Whatever the wish, the city of Peachtree Corners is available to help businesses determine the best arrangement for its needs and connect the people with the right resources.
There are a variety of cost off-sets currently available. Commercial property owners and businesses may set up a time to speak with experts who can help walk them through the process of installing EV charging stations on their property.
For more information, contact Jennifer Howard at jhoward@peachtreecornersga.gov

Construction Update: Bush Road at Medlock Bridge Road Project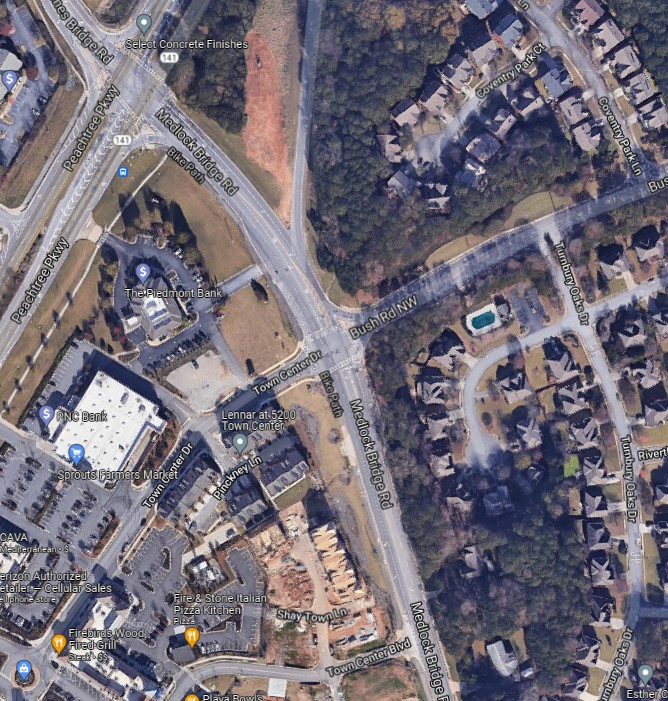 The City of Peachtree Corners is providing this information as a construction update for the Bush Road at Medlock Bridge Road project.  The goal of this project is to improve the intersection of Medlock Bridge Road, Bush Road, and the slip ramp to State Road 141. The project is currently under construction.
This project includes the following:
Two lanes added to northbound Medlock Bridge Road to accommodate a left turn lane
Through lane leading to SR 141 South
Through lane to East Jones Bridge Road
Through and right turn lane leading to both Bush Road and the slip ramp leading to North SR 141
Second right turn lane added to Bush Road that leads directly to the SR 141 slip ramp
New traffic signal installed to aid in the operation of these new lanes
Widening and traffic signal on Medlock Bridge Road and Bush Road
In addition, this project also includes a new concrete sidewalk, island, curb and gutter, asphalt paving, drainage improvements, modular block retaining wall, overhead signs, ornamental fence and ornamental trees.
Current Status of Project
Complete:
Drainage improvements, retaining wall, and general grading
Most concrete work
Base layer asphalt for the Medlock Bridge Road and Bush Road turn lane extensions
Remaining:
Overhead utility relocation
Traffic signal installation
SR 141 slip lane construction
Concrete island and ADA ramp construction
Final asphalt layer installation
Guardrail, sod, decorative trees, ornamental fence, signing and marking
Remaining Schedule/Milestones (estimated):
Georgia Power to set three joint-use poles and five utility poles – Mid December 2021
Traffic Signal Installation – January 2022
Overhead facilities relocated to new poles by Georgia Power, Comcast, AT&T, Zayo – February 2022
Existing pole removal by Georgia Power – February 2022
Guardrail, signs, fencing, trees, filling gaps in sidewalk, curb and gutter, sod, final asphalt paving and striping – March 2022