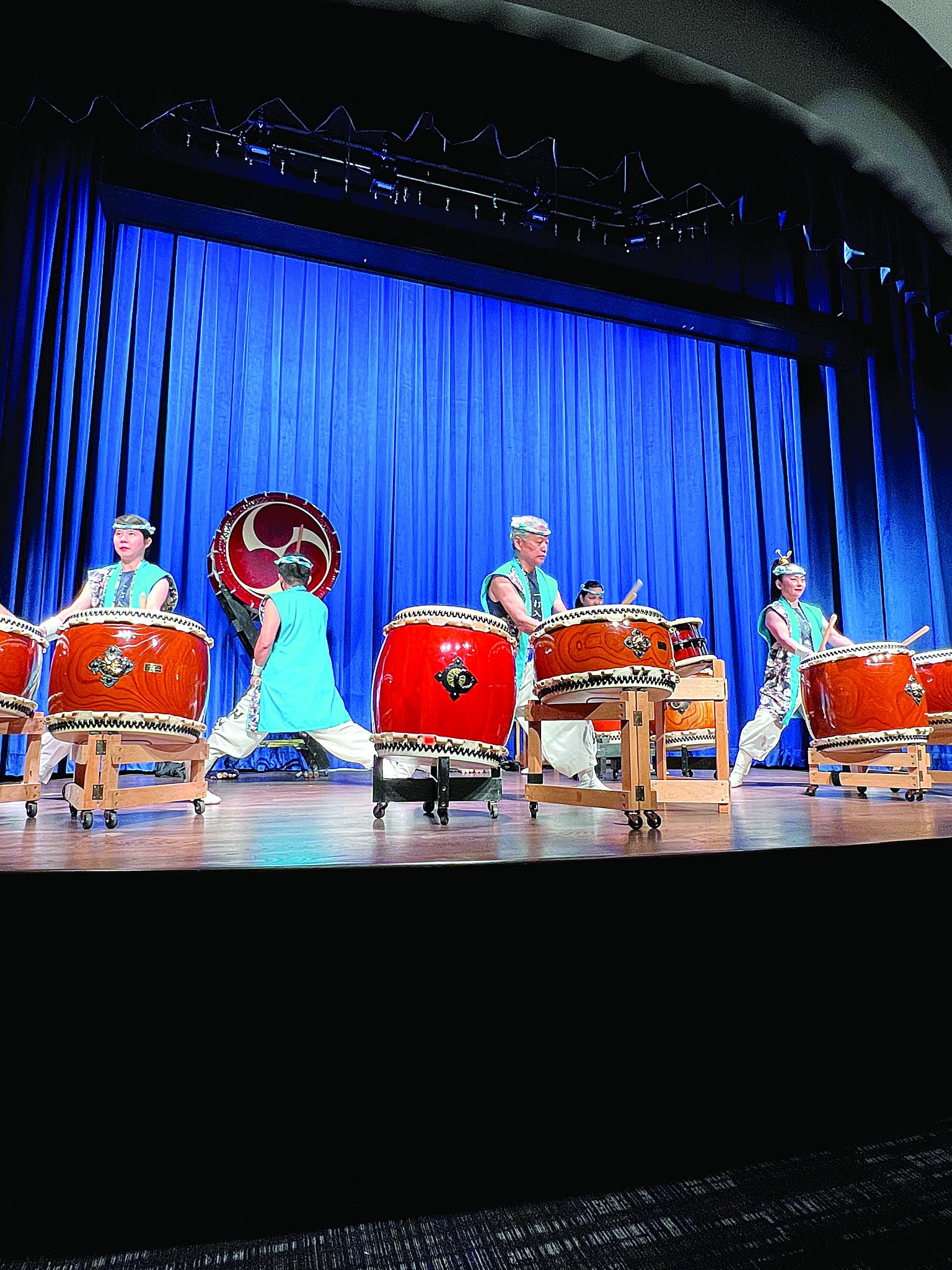 Saturday and Sunday, September 17 and 18
Saturday, 10 a.m.-6 p.m.; Sunday, 10 a.m.-5 p.m.
Gas South Convention Center
6400 Sugarloaf Pkwy., Duluth 30097
Tickets are $15 until Sept 16; on the day of the event, $18. Two-day ticket (available before the day of the event only) are $20, and parking is $5.
Explore Japanese culture with performances, vendors and foods. Japanese Businesses in Georgia (JBig) will showcase Japanese companies in the area.
Magical Harry Potter Exhibition Coming to Atlanta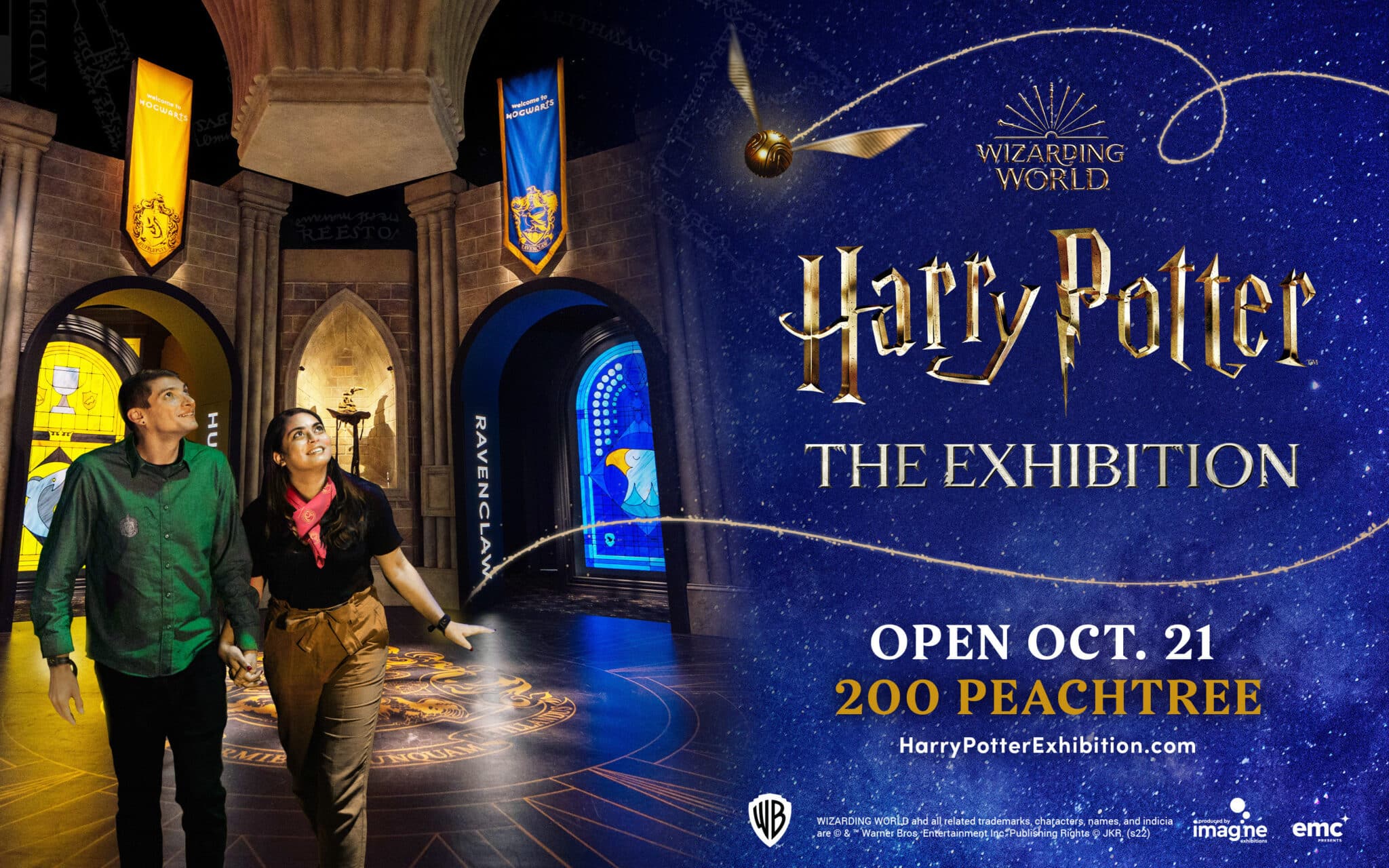 Warner Bros. Themed Entertainment, in partnership with Imagine Exhibitions and EMC Presents, announce that Harry Potter: The Exhibition, the most comprehensive touring exhibition ever presented about the Wizarding World, will make its second stop on its North American tour in Atlanta, Georgia. It will open to the public in the heart of downtown Atlanta on Friday, October 21, at 200 Peachtree Street.
 
Tickets for Atlanta will go on sale on Wednesday, September 28, but fans who are a part of the Harry Potter Fan Club will receive exclusive access to presale tickets on September 25. 
The world premiere of Harry Potter: The Exhibition opened this past February at the Franklin Institute in Philadelphia, PA, where it was seen by hundreds of thousands of fans – ranking as one of the most visited exhibitions in the history of the museum. In addition to Atlanta, the exhibition will continue to tour globally, extending into more cities in Latin America, Asia, and Europe, including the recently announced stop in Vienna, Austria in December 2022.
 
"Building on the tremendous success in Philadelphia, we are so excited to bring Harry Potter: The Exhibition to the city of Atlanta, the world headquarters of Imagine Exhibitions, and my hometown," said Tom Zaller, President and CEO of Imagine Exhibitions. "We create experiences all over the world and it's nice to show our city what we do."
 
Michael Cohl, the Chairman of EMC Presents, said: "We at EMC are thrilled to be a part of this incredible immersive exhibition and we're excited that we can bring the show to more visitors in more locations around the world. I personally can't wait to bring my kids and grandkids to see all the original props and costumes and experience the interactive features in the exhibition." 

"We are delighted to welcome a family-friendly exhibition to Atlanta that contributes to our diverse portfolio of offerings," said William Pate, president and CEO, Atlanta Convention & Visitors Bureau. "We look forward to Harry Potter: The Exhibition captivating visitors through a comprehensive immersive experience."
 
The behind-the-scenes exhibition uses the latest innovations in immersive design and technology. It celebrates the films and stories of Harry Potter, Fantastic Beasts, and the expanding Wizarding World, including Harry Potter and the Cursed Child, through beautifully crafted environments that honor the iconic moments, characters, settings, and beasts, created by J.K. Rowling and as seen in the films and stories. Visitors will get an up-close look at authentic props and original costumes from Harry Potter and Fantastic Beasts films and will have the opportunity to engage with innovative, awe-inspiring, and magical environments and installations in ways never before experienced in a touring exhibition. Harry Potter: The Exhibition introduces a unique comprehensive touring experience that will enchant both new and devoted Wizarding World fans.
 
Visit HarryPotterExhibition.com to register to be the first to know all news related to this immersive experience. To become a member of the Harry Potter Fan Club you can sign up for free at wizardingworld.com/harry-potter-fan-club.
Major Rodin Exhibition at the High Museum of Art This Fall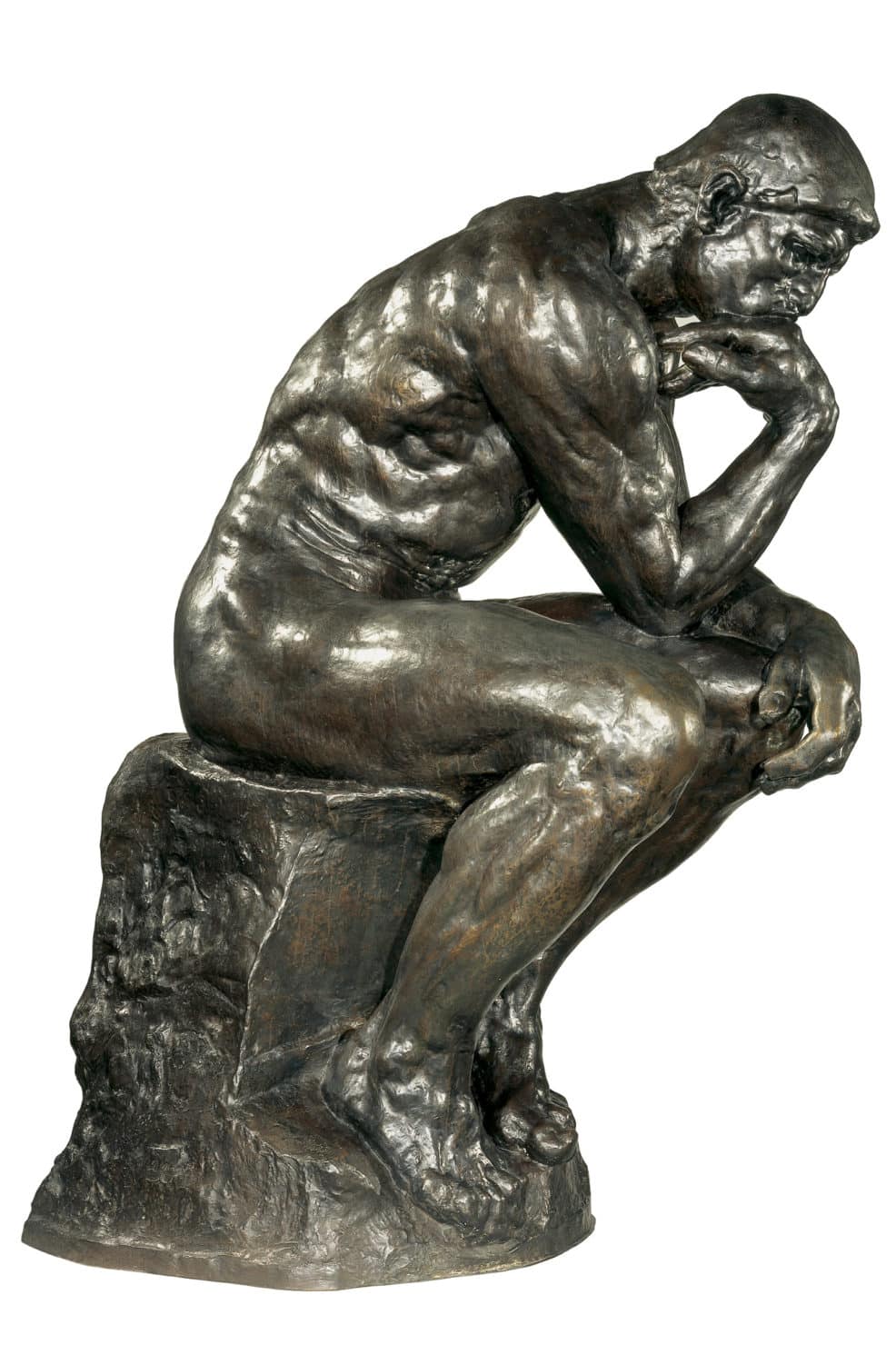 Auguste Rodin (French, 1840-1917) is one of the most celebrated sculptors of the modern age, represented in museums and private collections across the globe. However, this was not always the case. From his first sculpture to enter an American museum in 1893 and culminating with his popular revival in the 1980s, "Rodin in the United States: Confronting the Modern" — on view at the High Museum of Art Oct. 21, 2022-Jan. 15, 2023 — follows Rodin's rise to eminence in America due in large part to the collectors, critics and curators who helped make it happen. The exhibition will also reveal Rodin's incredible daring and inventiveness as he continually pushed against and beyond traditional notions of sculpture. 
"Though now holding pride of place in major American museum collections, and renowned for its distinctive aesthetic, it's perhaps only in the last 40 years that Rodin's work has become recognized as among the greatest achievements in Modern art," said Rand Suffolk, Nancy and Holcombe T. Green, Jr., Director of the High. "This exhibition takes the audience on a journey, as Rodin's reputation builds, declines and rises again. It's a fascinating story, illustrated by many of Rodin's most striking and beautiful works."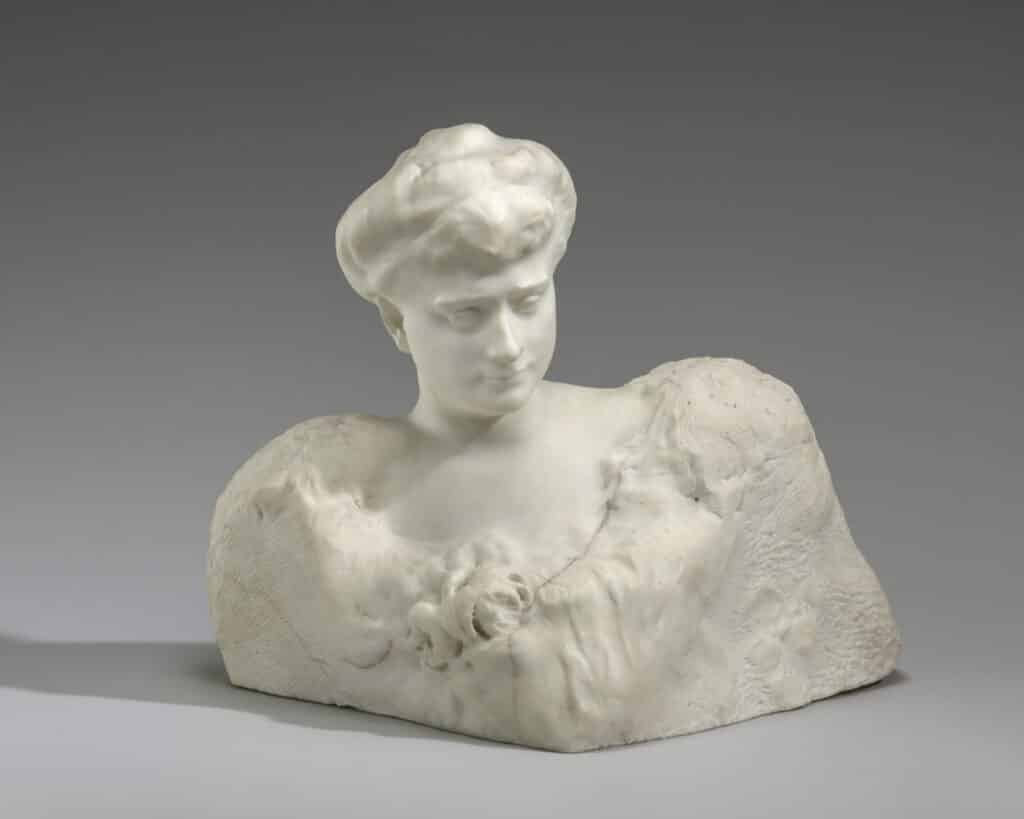 The 45 sculptures and 25 works on paper in the exhibition encompass many of Rodin's best-known compositions, including "The Thinker," "Monument to Balzac" and "The Kiss," as well as less-familiar subjects and an exceptional number of his expressive and probing drawings. The works show Rodin working across an array of media — from terracotta and plaster to bronze and marble — and illuminate his creative process, from studies and maquettes to completed works.
"All of us have stood awestruck in front of Rodin's more-than-life-size figures, like the 9-foot 'Monument to Balzac' or the massive, 2,000-pound 'Thinker'," said Claudia Einecke, the High's Frances B. Bunzl Family curator of European art. "But it is a testament to Rodin's unsurpassed power of evocation that even diminutive figures, such as the 5-inch 'Female Torso' or a 6-inch portrait head of the actress Hanako, can impress us with the same physical energy and monumental presence. Visitors will be delighted to see the breadth of Rodin's work in this exhibition and to learn how he came to be among the 20th century's most revered artists."
Rodin's path to acceptance in the United States was a complicated, winding one, and the stories of the collectors and institutions that embraced his work reveal a desire to look beyond the conventional to confront, and embrace, the modern.
Rodin first gained significant attention in the United States in 1893, when the Metropolitan Museum of Art made the first acquisition of his artwork by an American institution. That same year, he made his controversial debut at Chicago's World's Columbian Exposition with three marble sculptures, which were quickly judged too provocative and moved to a private space that was only accessible by request. As the exposition progressed, however, the censorship propelled public interest in his work.
This notoriety sparked an early-20th-century collecting frenzy, promoted by noted philanthropist Katherine Seney Simpson, avant-garde performer Loïe Fuller, and collector Alma de Bretteville Spreckels, among others. The exhibition details the intriguing confluence of these Rodin enthusiasts and the roles they played in generating interest in his art.
In the 1920s and 1930s, many American museums made important acquisitions of Rodin's work, further fueling avid interest in the artist. However, these institutions tended to display his more finished, narrative subjects. The majority of his seemingly unfinished, fragmented or more "erotic" works — appreciated today for their daring and modernity — were consigned to storage, where they languished for years. By the Second World War, enthusiasm for his work had waned and critical sentiment regarding his art shifted, leading museums to relegate his sculptures to less prominent places or remove them from the public eye.
In 1954, Museum of Modern Art Director Alfred H. Barr Jr. requested a bronze cast of Rodin's "Monument to Balzac" for the museum's collection, which spurred scholars and critics to reappraise Rodin's works. Nearly 30 years later, the National Portrait Gallery's 1981 exhibition "Rodin Rediscovered" ushered in a resurgence of appreciation for Rodin's art in the United States, which continues today.
"Confronting the Modern" traces these ebbs and flows of Rodin's American popularity and includes loans of key works from more than 30 museums and private collections across the country. These works include:
The Metropolitan Museum of Art's "Bust of St. John the Baptist" (bronze, original model 1880, cast 1883), the first Rodin work to enter an American museum collection.
The marble bust "Katherine Seney Simpson" (1903), which immortalized Rodin's early advocate, who was instrumental in developing the Met's Rodin collection and donated her private collection of his art to the National Gallery of Art upon her death.
Bronze sculptures "The Thinker" (cast 1928) and "The Kiss" (cast 1888) from the Baltimore Museum of Art's collection. "Rodin in the United States" marks the first time that the Baltimore Museum of Art has loaned "The Thinker" to an exhibition.
The Museum of Modern Art's "Monument to Balzac" (cast 1954), which instigated renewed interest in Rodin's work.
Drawings related to some of Rodin's most famous compositions, such as "The Thinker" and "Ugolino and His Sons."
A group of diminutive plaster studies exploring the expressive power of the human hand, which were gifts from the artist to the Met's Rodin Gallery, established in 1912.
"Rodin in the United States: Confronting the Modern" will be accompanied by a fully illustrated, 260-page catalogue edited by exhibition curator Antoinette Le Normand-Romain, with contributions by Christina Buley-Uribe, Patrick R. Crowley, C. D. Dickerson III, Laure de Margerie, Véronique Mattiussi, Elyse Nelson, Jennifer A. Thompson and Nora M. Rosengarten. The book is published by the Clark Art Institute and distributed by Yale University Press, New Haven.
The exhibition will be presented in the Cousins Family Special Exhibition Galleries on the Second Level of the High's Wieland Pavilion.
Exhibition Organization and Support
"Rodin in the United States: Confronting the Modern" is organized by the Clark Art Institute, Williamston, Massachusetts, and guest curated by independent scholar Antoinette Le Normand-Romain.
This exhibition is supported by an indemnity from the Federal Council on the Arts and the Humanities.  Funding for this exhibition is provided by Troutman Pepper.
High Museum of Art's Highball Cocktail Competition Fundraiser 2022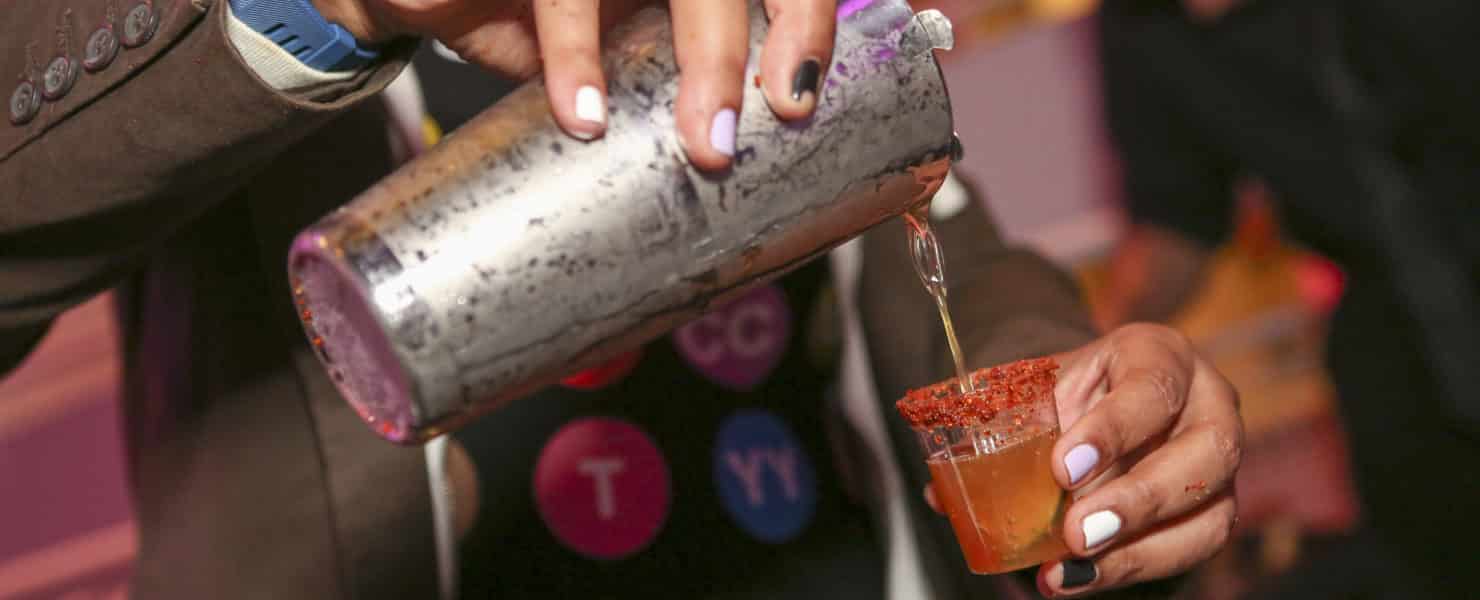 Toast to Fairy Tales and Storybooks at the 2022 Highball Fundraiser
The High Museum of Art will invite more than a dozen of Atlanta's most notable mixologists to compete at this year's Highball, an exclusive craft cocktail competition fundraiser featuring themed sips, delectable bites and lively music on August 14 from Noon to 4 p.m. at The Foundry at Puritan Mill, 916 Joseph E. Lowry Blvd NW, Atlanta, GA 30318 .
This year's theme is "Fairy Tales and Storybooks." Each mixologist is asked to create their best themed drink for judges and guests to vote on. Early bird and VIP tickets will be available on July 1, and general admission tickets go on sale July 14. Visit high.org/event/highball-2022 for more information and to purchase tickets while they're available.
"Highball is always a highly anticipated event for the Museum, not only because of the creativity presented by participating bartenders but also because of the community's enthusiastic support for the arts," said Allison Chance, the High's Director of Development. "We cannot wait to taste the imaginative concoctions competitors create while revisiting our favorite childhood tales with each drink."
The 2022 Highball will feature 16 of Atlanta's top bartenders, who were hand-selected by the event's host committee:
Each bartender will unveil an original cocktail recipe at the event to compete for Highball's top honors. Guests are invited to sip each cocktail and vote for their favorites. Local judges, talent agent Mara Davis, 2019 Highball winner Erika Moore and Thrillist writer Joshua Robinson will score each cocktail based on five categories: appearance, taste, complexity, balance and originality. They will then combine votes to select the winners: Luxury Mixologist, Top-Shelf Mixologist and Classic Mixologist. In addition to bragging rights, each winning bartender will receive a cash prize.
Guests will enjoy music by DJ Dmark and storybook-inspired bites by Dennis Dean catering throughout the afternoon.
Doors will open at Noon for VIP access, with general admission beginning at 1 p.m. Cocktail enthusiasts age 21 and older are encouraged to attend; all proceeds will benefit the High Museum of Art. Early bird tickets are $65 for High Museum of Art members and $85 for not-yet-members. Beginning on July 14, regularly priced tickets will be available at $75 for Museum members and $95 for not-yet-members. VIP tickets are $125 each. Tickets may be purchased online at high.org/event/highball-2022.
Guests are encouraged to flaunt their favorite Sunday brunch-chic attire for the occasion.