Peachtree Corners Photography Club Highlights our City for Photography Festival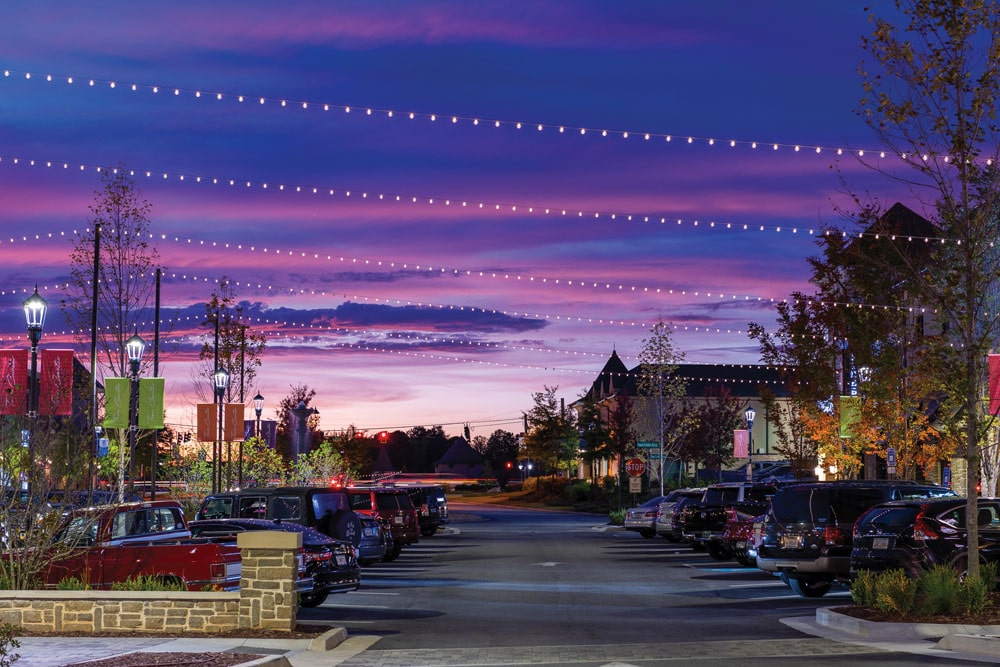 If a picture is indeed worth a thousand words, then the Peachtree Corners Photography Club (PCPC) must have a good deal to say.
The Atlanta Celebrates Photography (ACP) Festival is the largest annual community-oriented photo festival in the U.S, and our local photography club has decided to participate in the ACP Festival for the first time in 2020.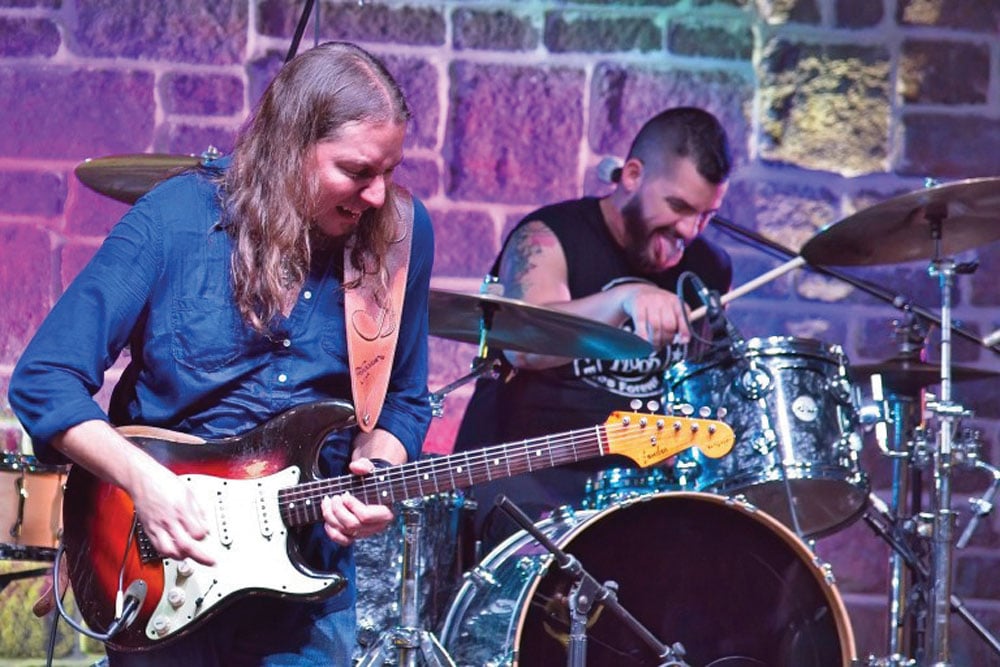 "Our club is fairly new, having been founded just in 2017, and we have not yet the resources and connections to stage a physical exhibition," said Ludwig Keck, webmaster for PCPC. "With the opportunity to participate virtually this year, it made sense for us to join in on the action. Our club has also grown this year and we have a lot of great photographers and images we would like to share beyond our own group."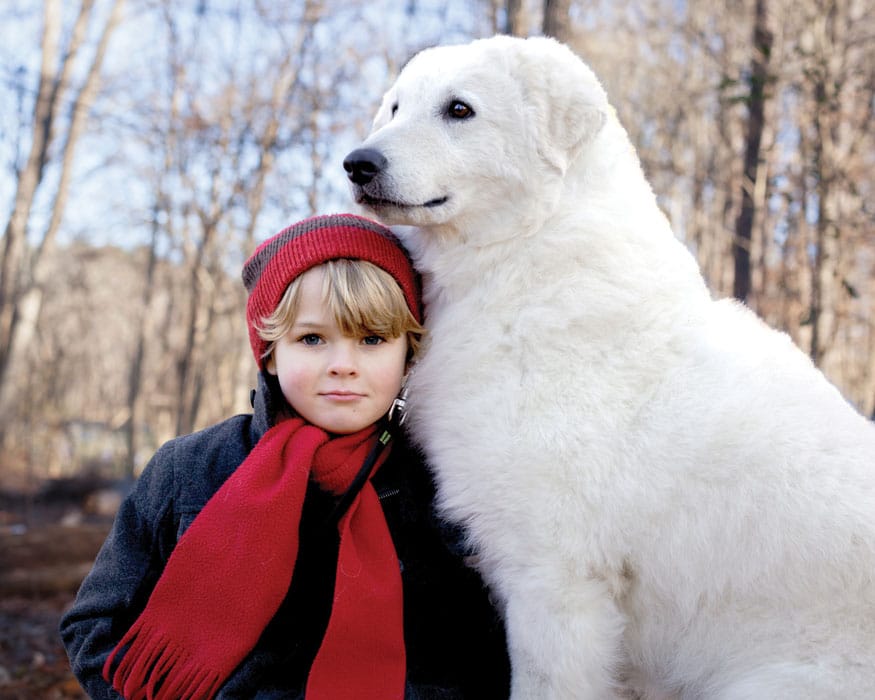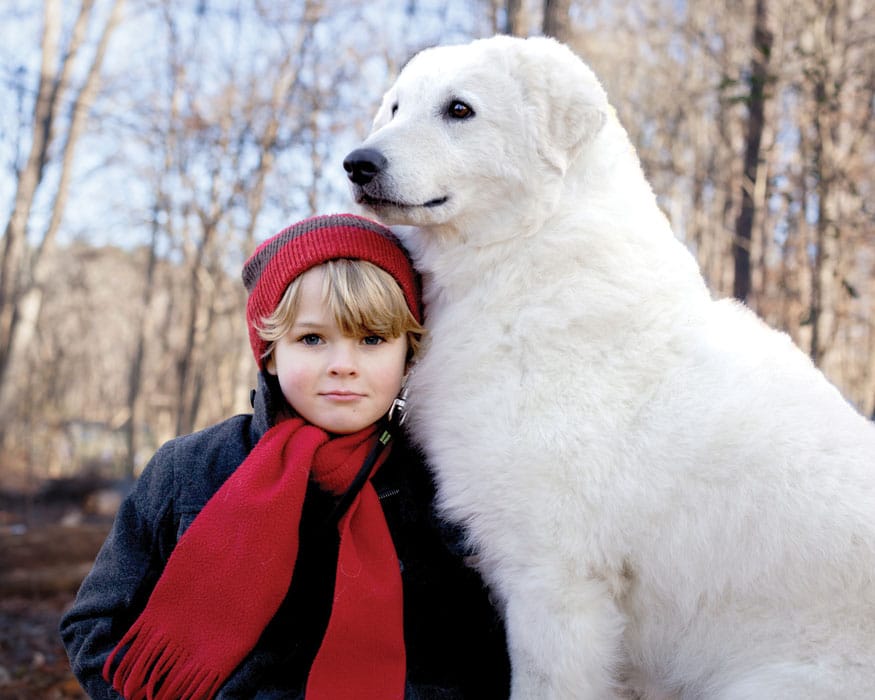 A showcase of Peachtree Corners life
The general theme that the PCPC selected is "Scenes Around Peachtree Corners," at ACP Listing #45. The organization issued a call for entries among their members, hoping to encourage club participation in this and other club activities, as well as foster learning opportunities. The full gallery can be found at gallery.pcphotoclub.org.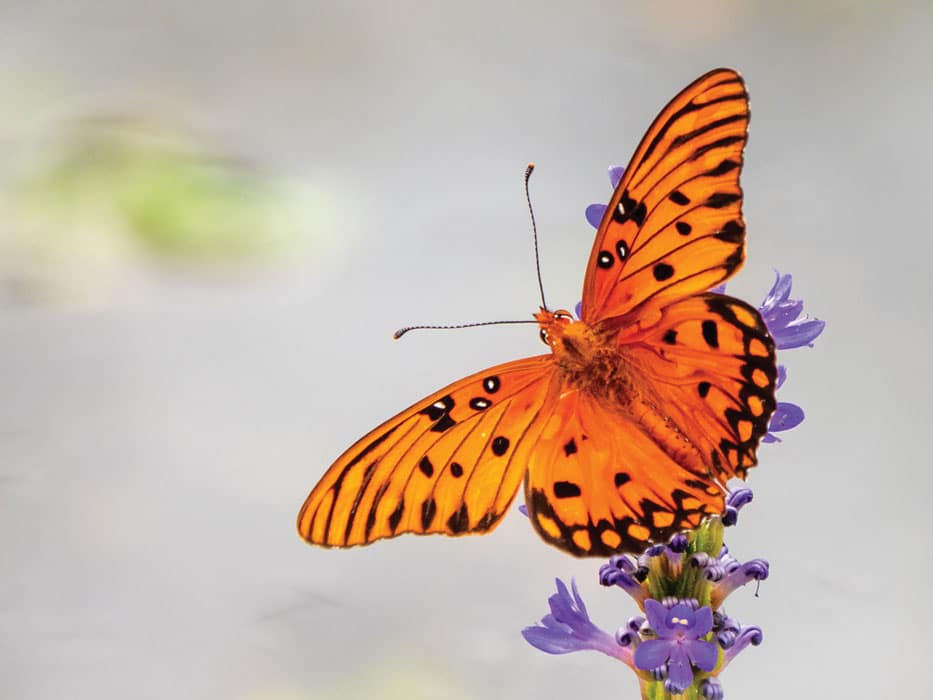 The online gallery boasts several entirely virtual-related events through ACP. Online livestreams are held periodically, with four more scheduled in recent weeks. On October 17 and 31, as well as November 14 and 28, photo enthusiasts will have a chance to meet the photographers and view new content as the gallery is officially refreshed to allow for more entries.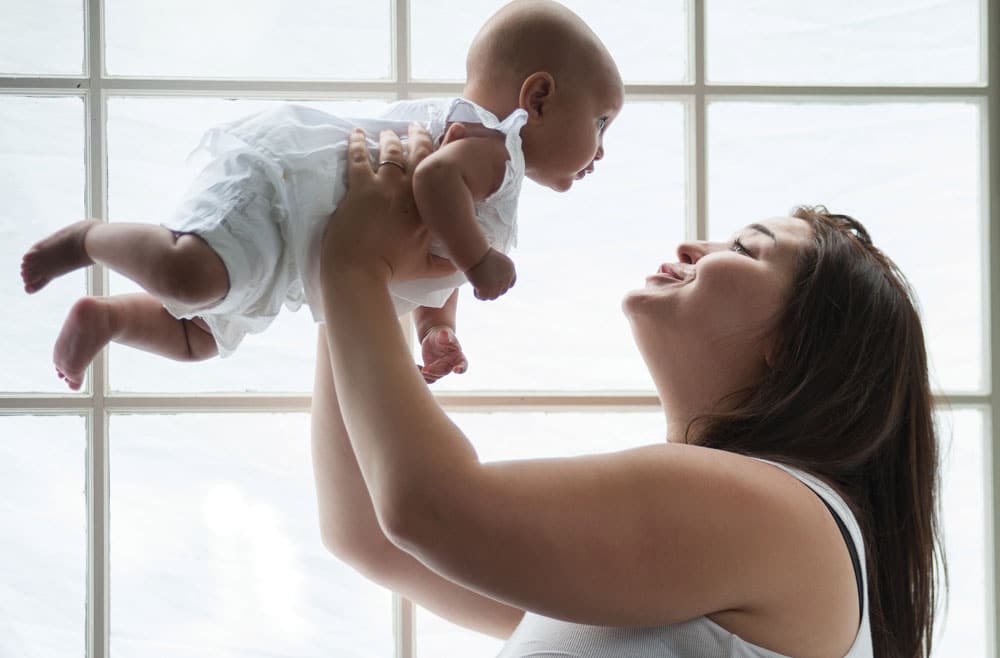 "We hope to show the visual diversity of Peachtree Corners," Keck explained, "from the wildlife and sports activities in the Chattahoochee River, Jones Bridge Park, Pinckneyville Park and Simpsonwood, to community events and festivals like the nearby British Car Fayre and the Peachtree Corners Festival (archives), as well as our beautiful spaces like the new Town Green, the Veterans Monument and the architectural wonder of Mary Our Queen Catholic Church."
A showcase of photography talent
The participating members show their wide range of skill, artistry and creativity in their contributions. Club President Tracey Rice serves on the ACP board, and is proud to have helped PCPC take a step forward.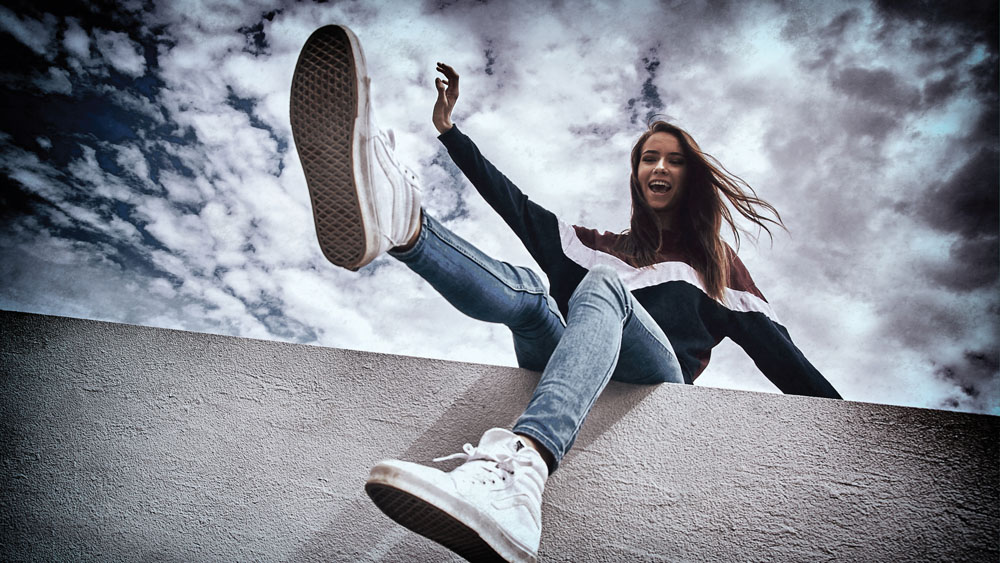 "Our club board has worked very hard this year to grow the club, add more structure and continually raise the bar on the quality of speakers and programming we offer to our members. We were able to pivot with the pandemic and have continued our monthly club meetings via Zoom since April," Rice said. "I am a member of two other photography clubs and ours is very special because it is still young and relatively small, which allows everyone an opportunity to have a role in shaping the organization and our programming."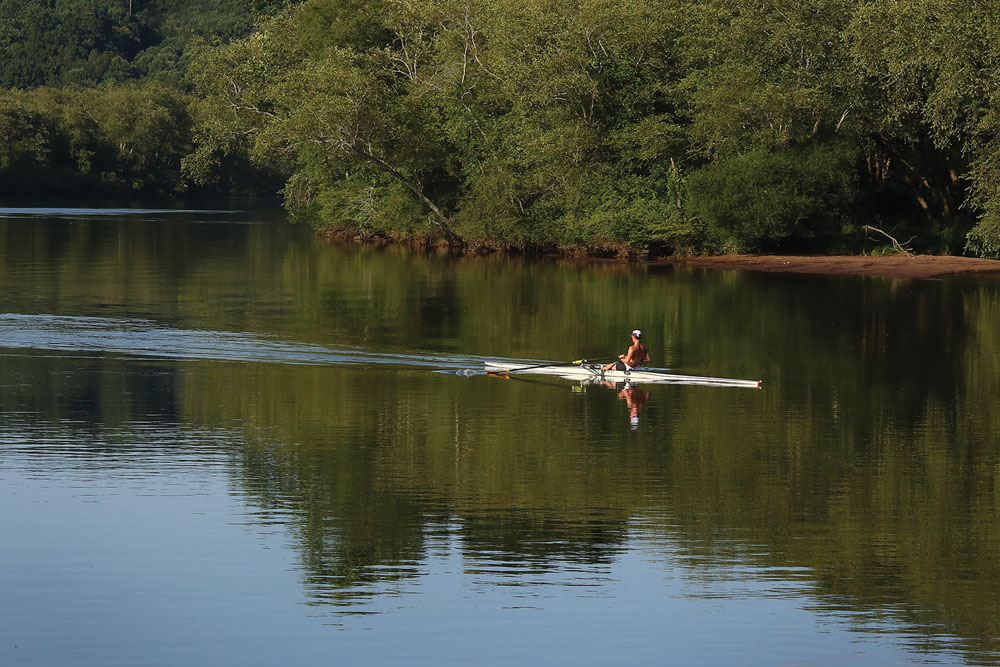 Members of this burgeoning collective come from all walks of life, united in one noble pursuit: the perfect shot. "Photography connects people, and we need that connection even more than ever this year as we socially distance ourselves," Rice continued. "Everyone who has a smartphone has a camera, but not everyone takes good pictures."
Participating Photographers to Check Out
The full list of participating photographers, along with biography information and selected photos, can be found at gallery.pcphotoclub.org/photographers/.
Here are a few highlighted Peachtree Corners Photography Club members.
Tracey Rice, PCPC President
traceyricephotography.com
Tracey Rice combines her unique combination of global marketing expertise from a 33-year career at Fortune 100 companies like The Coca-Cola Company and Texas Instruments, with her technical expertise in commercial photography to assist her clients to create the perfect images for every need.
Ludwig Keck, PCPC Webmaster
ludwig.gallery
Now retired from an engineering career that connected him to photography, electronics and computing, Ludwig Keck now enjoys imaging the pleasant bits of the world around him. He devotes his spare time to helping others in photography and computer skills.
David Dunagan, PCPC Vice President
flickr.com/photos/daviddunaganphotography/
David Dunagan has lived in Peachtree Corners for 32 years. Once he retired in 2014, he took up photography as a hobby, with an emphasis on nature photography.
Brian Walton, PCPC Themes & Critiques
instagram.com/briantakesphoto/
Brian Walton pursues photography as an art form as well as a vehicle to capture moments in time to help preserve the legacy of people, places and things. He is passionate about portraits, fashion, macro photography, experimental techniques and editing.
Bob Chadwick, PCPC Field Trips
norcrosspics.com
Bob Chadwick is a long-time Peachtree Corners resident, having moved to the area with his family in 1992. An avid hobbyist, he started with film back in the 1980s. He was a staff photographer for the Gwinnett Stripers and has shot sports for the local high schools.
Launch Party for the City's Recently Released History Book [photos]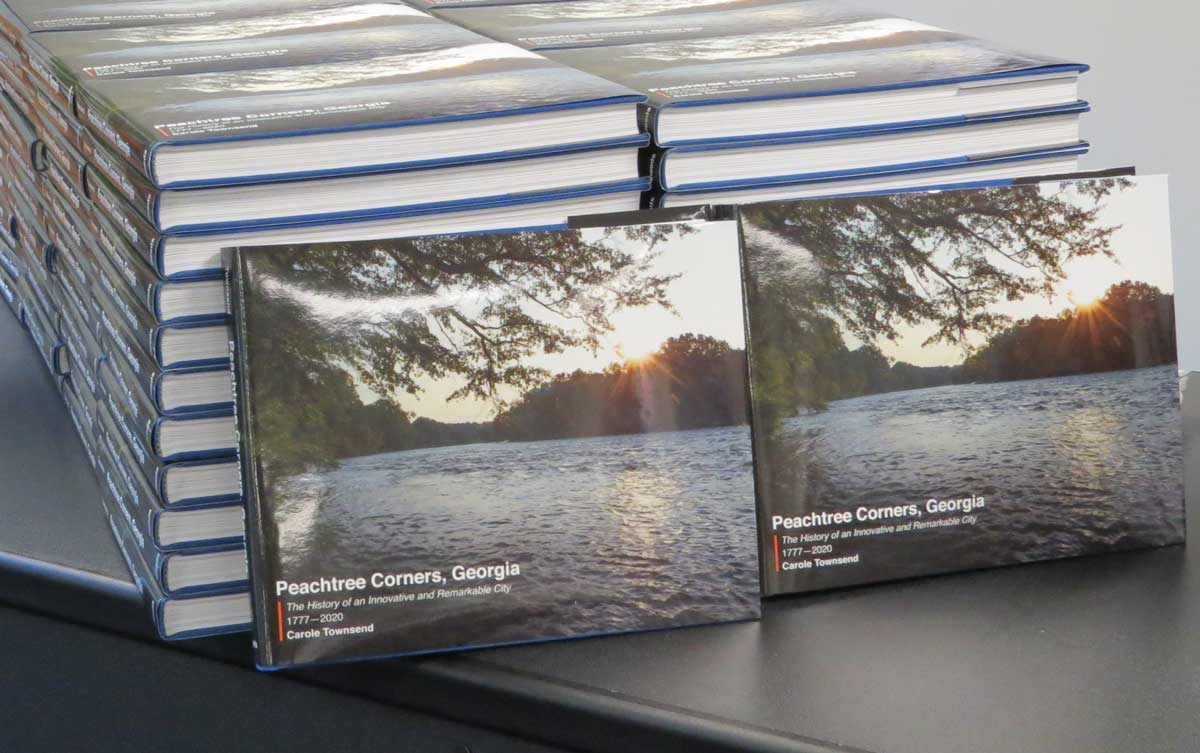 The launch party for the new history book: "Peachtree Corners, Georgia: The History of an Innovative and Remarkable City, 1777-2020" was held at City Hall this past week.
Books must be purchased online and then picked up at City Hall (Monday – Friday 9 a.m. – 4 p.m.) Please allow 2 days for processing and then the order may be picked up at the receptionist desk. All sales are online, no walk-in purchases available.  Purchase copies here
Free Photography Classes by Tytan Pictures

The City of Peachtree Corners is working with Emmy-award-winning Tytan Pictures to provide instruction on a variety of photography and video topics.
Classes are for all levels of photographer (beginner, intermediate, or advanced). Past sessions include:
Video & Film-making Basics
Lighting Techniques
Nature, Landscape, and Night Sky Photography
Photo Class for the Business Owner
Social Media Photography & Video Best Practices
Video Storytelling & Filmmaking
After the Click, Post-Production Made Easy
Upcoming Classes:
Photos of the Month
These classes are free and open to all who live or work in the City of Peachtree Corners. To sign up for a class, send an email to Jim Stone at jstone@tytancreates.com.
See the City Calendar for details on specific classes, or for more information contact the Communications Director, Judy Putnam at jputnam@peachtreecornersga.gov.
High Museum of Art Commissions New Accessible Piazza Installation, Continues Site-Specific Series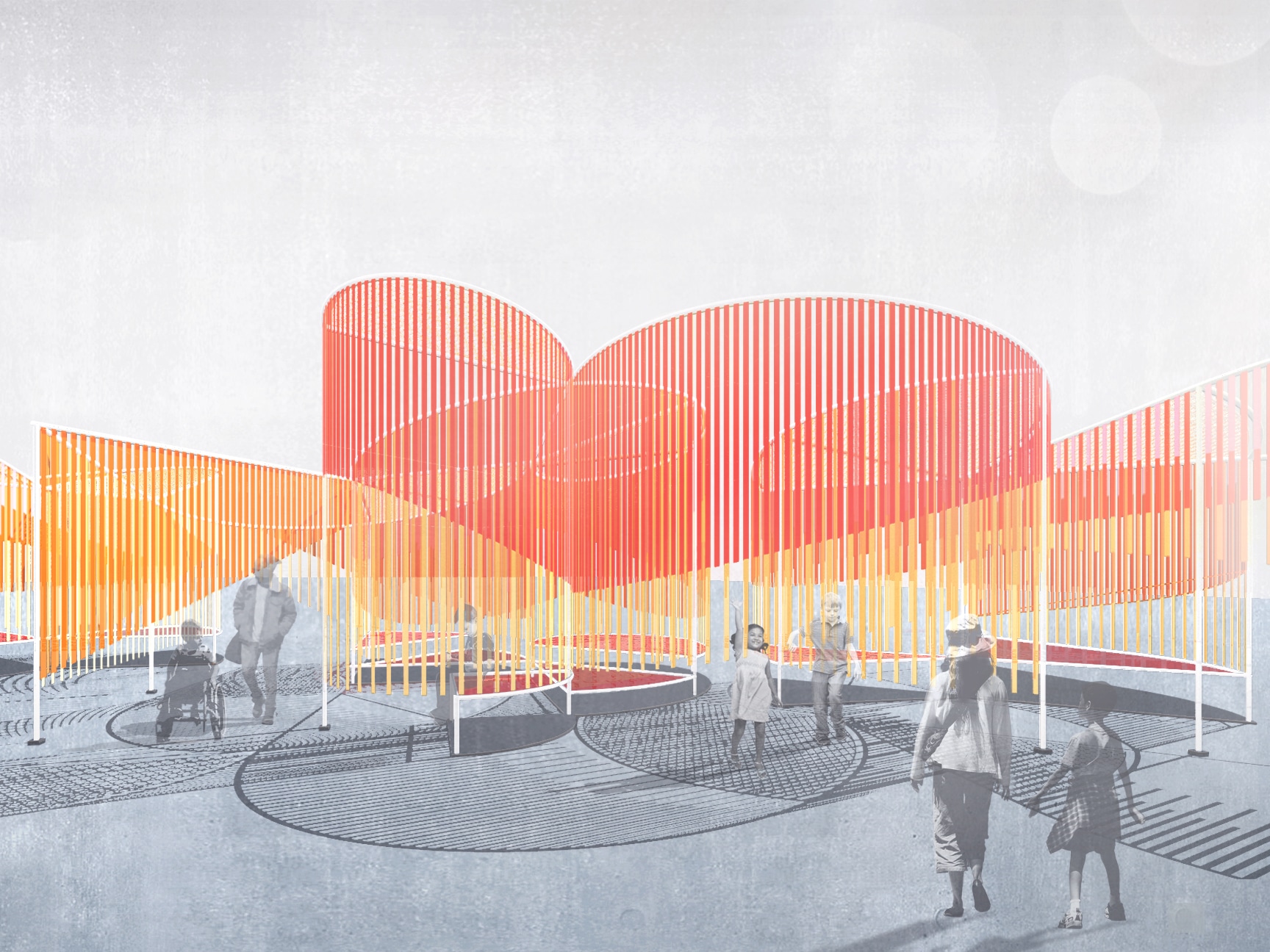 Working with advocates with disabilities and their allies, Bryony Roberts Studio will create an inclusive and immersive environment
This summer, the High Museum of Art will present an immersive maze of accessible, sensory environments by award-winning design and research practice Bryony Roberts Studio as its seventh site-specific installation on The Woodruff Arts Center's Carroll Slater Sifly Piazza. Titled "Outside the Lines," the installation continues the High's multiyear series of inclusive and inviting commissions to activate the Museum's outdoor space and encourage community engagement. On view July 10 through Nov. 28, 2021, "Outside the Lines" emerged from conversations between Bryony Roberts Studio and self-advocates with disabilities and their allies throughout Atlanta, with the goal of creating a space that is engaging for all.
"'Outside the Lines' builds on our tradition of attracting visitors of all ages with participatory art experiences and providing a gathering space for all Atlantans to stimulate their sense of wonder and play," said Rand Suffolk, Nancy and Holcombe T. Green, Jr., director of the High. "We look forward to welcoming audiences with wide-ranging abilities to explore this year's unique, outdoor installation."
"Outside the Lines" provides an environment that is accessible and playful for those with physical, developmental and/or intellectual disabilities, supporting discovery and social connection through an array of tactile environments. The installation aims to present a richer environment for everybody by offering spaces that celebrate a range of sensory experiences.
"Bryony Roberts is a designer who understands the power and immense responsibility of public space by creating community-based projects involving multiple collaborators," said Monica Obniski, the High's curator of decorative arts and design. "For me, her research-driven methodology gives weight to the project's objective, while the aesthetic ambitions of interlocking geometries and colorful tactile surfaces offer a visually stunning and joyful experience for all Atlantans."
The gently curving steel structure of "Outside the Lines" supports thousands of hanging strands, along the rise and fall of the frame, that will form both small enclosures for quiet relaxation and open environments for social interaction. Emulating a forest-like atmosphere, the tactile materials, designed in collaboration with individuals who are blind and visually impaired, invite safe interaction and enable dynamic navigation through touch. The variety and height of the materials provide a spectrum of exploration within reach of all people, including those who use wheelchairs and mobility devices, and produce a range of intensity and stimulation, offering choice for people with sensory sensitivities.

Community engagement is a central part of the design process at Bryony Roberts Studio, with extensive conversations and interviews with local residents informing both the design and programming of a project. For this project at the High, Bryony worked alongside self-advocates with disabilities and their allies to collaboratively imagine a space that would be both inviting and playful. Representatives from the Center for the Visually Impaired suggested ideas for tactile navigation and exploration, while parent advocates from Parent to Parent of Georgia described the benefits of interactive materials and quiet spaces for children with intellectual and developmental disabilities. Self-advocates helped to brainstorm spaces both for social interaction and restorative calm, while doctors from the Marcus Autism Center and Emory Brain Health offered further insights into the relationship between materials, colors, textures and experience.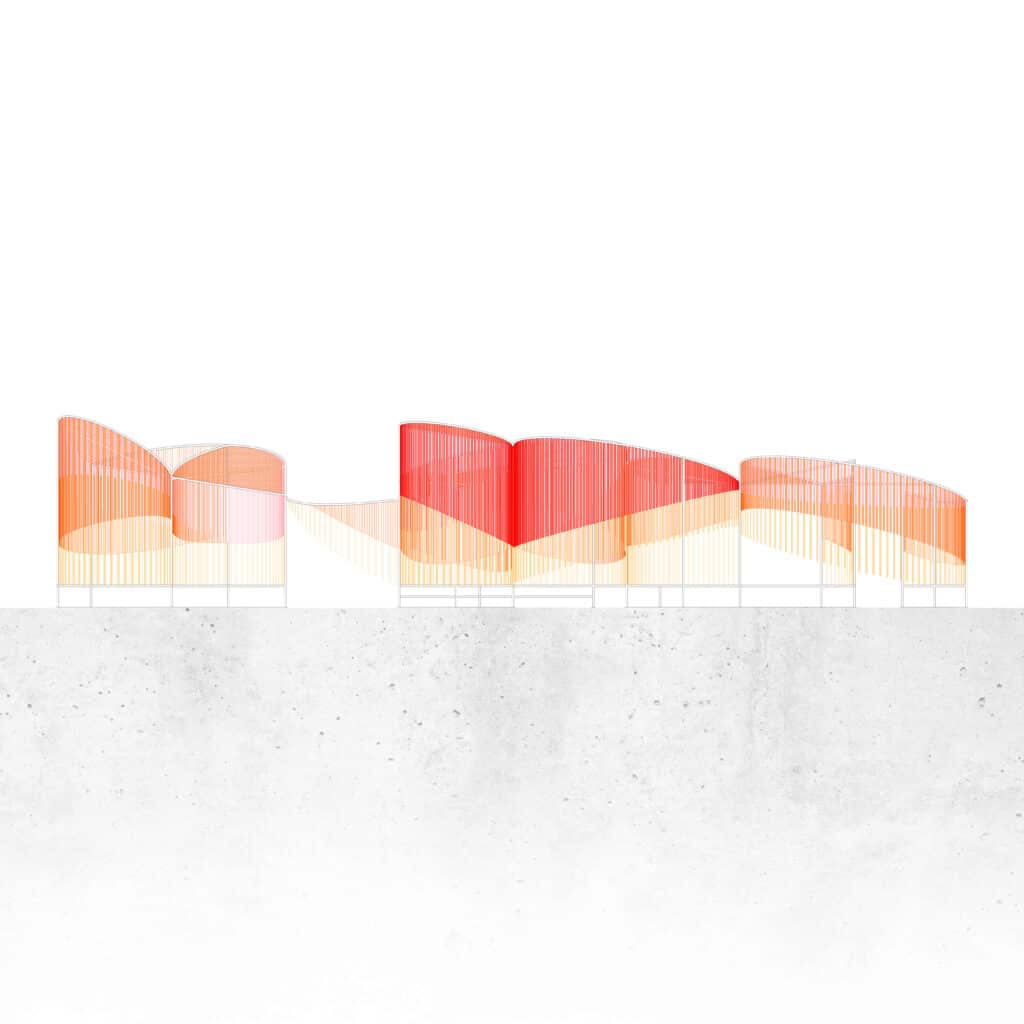 This project builds on the success of the six previous Piazza commissions: "Murmuration" by New York-based architectural firm SO – IL (2020); Japanese designer Yuri Suzuki's "Sonic Playground" (2018); Spanish designer Jaime Hayon's "Merry Go Zoo" (2017) and "Tiovivo" (2016); and 2014-2015's "Mi Casa, Your Casa" and "Los Trompos" ("The Spinning Tops") by Mexican designers Héctor Esrawe and Ignacio Cadena.
Community Partners
Greg Aikens, BEGIN Program Manager, Center for the Visually Impaired
Shelby Ball, STARS Program Manager, Center for the Visually Impaired
Victoria Dugger, Artist
Lindsay Flax, Advocate
Paula E. Forney, MMSc, RPT
Dr. Madeleine Hackney, Associate Professor, Emory University School of Medicine
Eric Jacobson, Executive Director, Georgia Council on Developmental Disabilities
Dr. Cheryl Kaiman, Program Director, Marcus Autism Center
Sitara Nayak, Vice President of Programs, Parent to Parent of Georgia
Mitzi Proffitt, Director of Support Services, Parent to Parent of Georgia
About the High's Piazza Activation Initiative
The High's Piazza activation initiative launched in 2014 to explore how engaging with art and design can extend beyond the Museum's walls. Varied programs, art-making activities and other interactive features enliven these dynamic outdoor installations. More info at high.org