Kemp Declares State of Emergency, Authorizes 1,000 Troops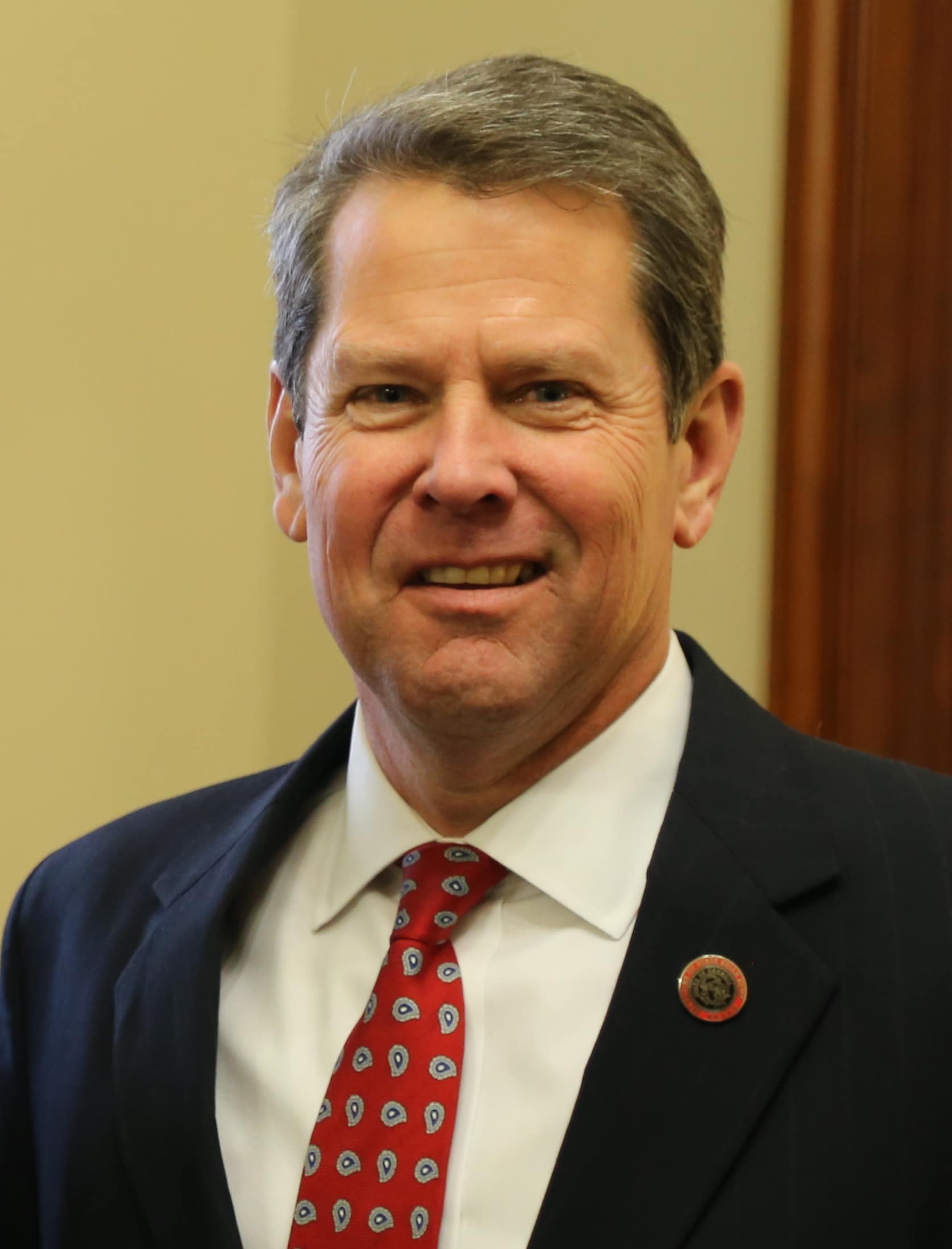 Following weeks of dramatically increased violent crime and property destruction in the City of Atlanta, the July Fourth weekend saw over thirty Georgians wounded by gunfire, including five confirmed dead. Governor Kemp issued Executive Order 07.06.20.01, which declares a State of Emergency across Georgia and authorizes the activation of as many as 1,000 Georgia National Guard troops.
"Peaceful protests were hijacked by criminals with a dangerous, destructive agenda. Now, innocent Georgians are being targeted, shot, and left for dead," said Governor Kemp. "This lawlessness must be stopped and order restored in our capital city. I have declared a State of Emergency and called up the Georgia Guard because the safety of our citizens comes first. This measure will allow troops to protect state property and dispatch state law enforcement officers to patrol our streets. Enough with the tough talk. We must protect the lives and livelihoods of all Georgians."
The Georgia Guard will provide support at state buildings, including the Georgia State Capitol, Georgia Department of Public Safety Headquarters, and Governor's Mansion. This aid will allow state law enforcement personnel to increase patrols on roadways and throughout communities, especially those in the City of Atlanta.
Source: Press Release from the Office of Governor Kemp
Gwinnett County PD PSA: Know When Fireworks May be Discharged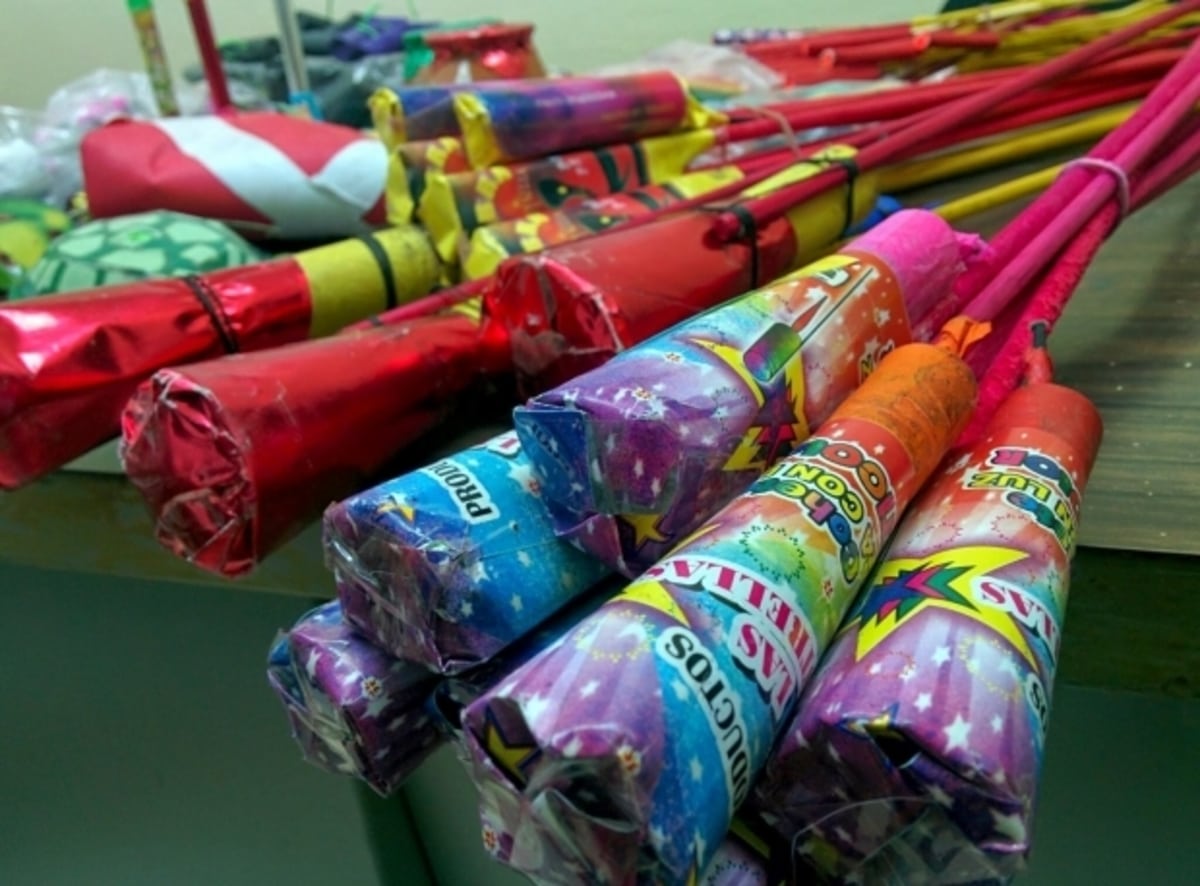 The discharge of consumer fireworks is regulated by the State of Georgia and enforced by the local authorities (City of Peachtree Corners Code Enforcement Officers and the Gwinnett County Police Department).
Pursuant to O.C.G.A. 25-10-2, consumer fireworks can be used or ignited after 10: 00 A.M. and before 12:00 midnight on January 1, the last Saturday and Sunday in May, July 3, July 4, the first Monday in September, and December 31. On January 1, consumer fireworks can be use used or ignited from 12:00 midnight to 1:00 A.M.
The discharge or use of consumer fireworks on any other day (a date not listed above) must comply with the City's noise ordinance. As a reminder, from 7:00 A.M. to 11:00 P.M. Sunday to Thursday and from 7:00 A.M. to 12:00 midnight on Friday and Saturday, the City's noise ordinance prohibits the creation of noise or sounds which are plainly audible at distance of 300 feet or more from the source.
During overnight hours (11:00 P.M. to 7:00 A.M. Sunday to Thursday and 12:00 midnight to 7:00 A.M. Friday and Saturday), the City's noise ordinance prohibits the creation of noise or sounds which are plainly audible at a distance of 100 feet or more from the source.
For residents that are governed by a Homeowners Associations, please check with your HOA for additional regulations.
For questions or to report a violation, contact the City, 678-691-1200 or the GCPD at 770-513-5000. To report an emergency, call 911.
Children's Museum of Atlanta to reopen on July 1 with enhanced health and safety measures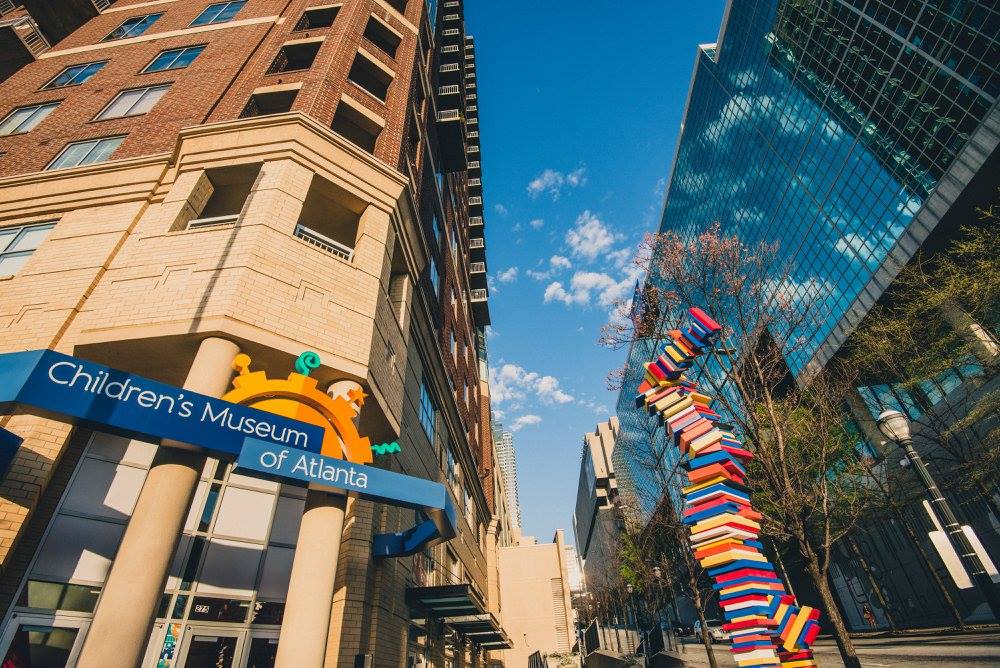 After a three-month temporary closure due to COVID-19, the Children's Museum of Atlanta will reopen its doors to the public on July 1 with a member's preview week beginning June 26. Guests will once again enjoy the Museum's educational programs and exhibits with enhanced health and safety measures. The museum will operate in a two-hour session format with three sessions daily and scheduled thorough cleaning breaks to disinfect and sanitize.
"We have been working hard and looking forward to the time when we can safely welcome children and families back to spark imaginations and sense of discovery through physical play," said Jane Turner, Executive Director of Children's Museum of Atlanta. "Over the past few months, we have missed the laughter, play and discovery that happens so powerfully when children are at the Museum. With the health and safety of our guests at the forefront of every decision, we worked closely with local health officials and the team at Children's Healthcare of Atlanta to ensure that all of our plans and procedural changes reflected the most up-to-date and scientific research and recommendations."
Children's Museum of Atlanta has implemented new procedures and precautions to promote an enjoyable and safe visit, including:
· Limited capacity in each session to encourage social distancing
· Deep cleaning will occur between each session and high touchpoints throughout the Museum will be cleaned during sessions
· Museum staff will wear masks on the floor at all times
· Face masks are required for everyone 5 years and older; masks will be available for purchase
· Open air space on the patio will be designated for guests to take PPE breaks
· Art Studio and Build It! Lab projects will take place in open spaces
· Additional hand sanitizing stations have been installed throughout the Museum
· No food will be allowed inside the Museum
· No cash will be accepted at the Museum Store or during Membership purchases
· Sneeze-guards will be in place at store check-out, member desk and security with credit card machines and ticket scanners facing guests
Tickets will be available online only and will not be sold at the Welcome Center. Phone booking is available with ample notice and will be booked via online reservation by a team member. Pre-booking is required for Members and will begin on Monday, June 22.
"We are a community and we all have a part to play," said Turner. "By following the safety procedures that the Museum has set forward, guests will be able to enjoy the Museum in a smart and safe way."
The Museum will be operating daily with the following modified hours:
· 9:30 – 11:30 a.m.
· 12:30 – 2:30 p.m.
· 3:30 – 5:30 p.m.
More information on ticket reservations and purchases, revised operating hours and the Museum's reopening plan can be found here.
High Museum of Art Commissions New Piazza Installation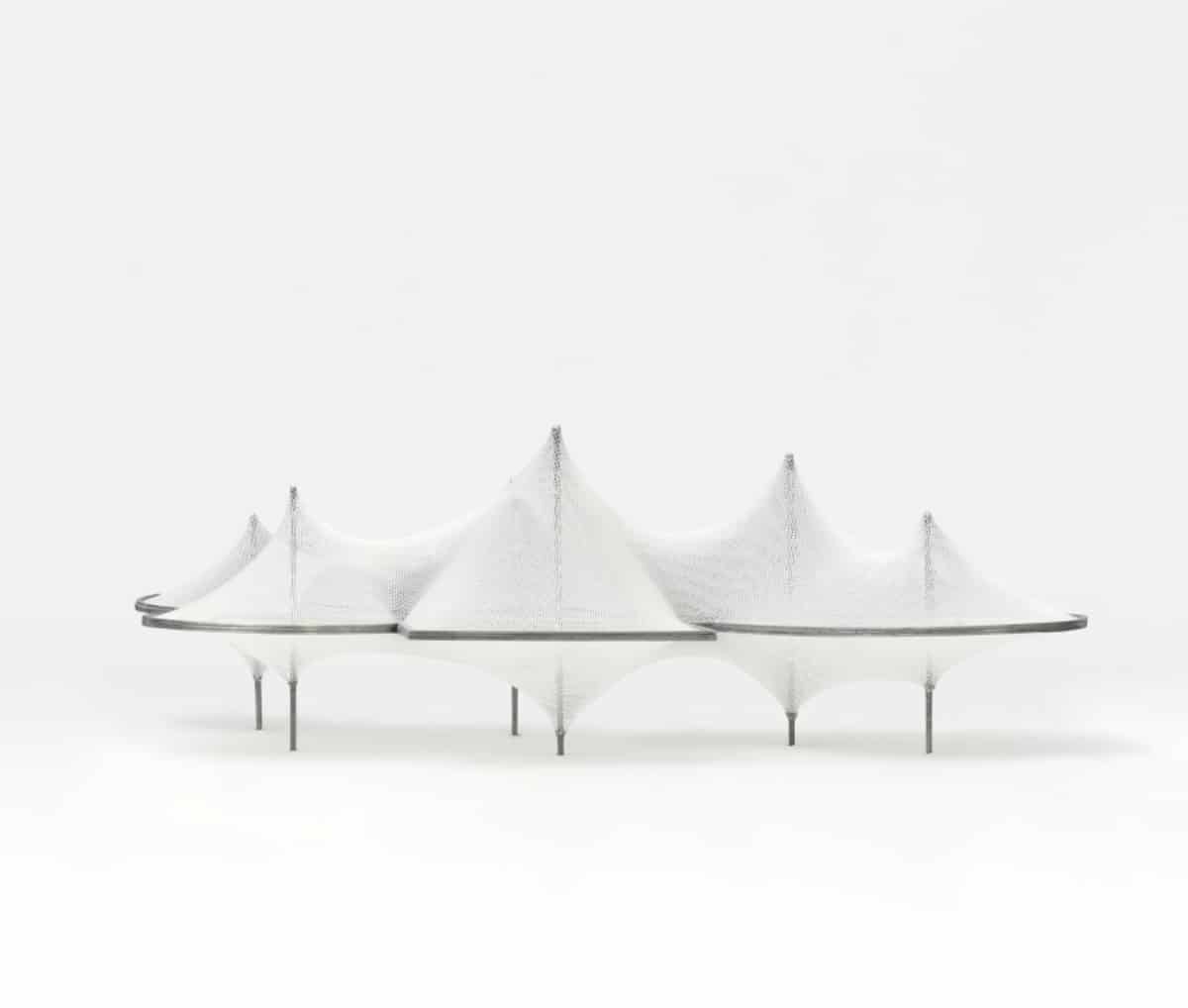 In July, the High Museum of Art will unveil "Murmuration," a soaring, stunning installation by the internationally renowned architecture and design firm SO – IL and partners Jing Liu and Florian Idenburg. Presented on The Woodruff Arts Center's Carroll Slater Sifly Piazza, the installation continues a multiyear initiative to activate the High's outdoor space with site-specific commissions that engage visitors of all ages.
On view from July 17 through Nov. 29, 2020, "Murmuration" speaks directly to the architecture of the Piazza and more broadly to the city of Atlanta and its relationships with the natural world as viewed through the lens of bird migrations. Featuring a foliage-filled mesh canopy suspended over the Piazza by a steel framework, the installation will envelop guests, evoking tree canopies throughout the city and region. SO – IL was inspired by Atlanta's reputation as the "city in a forest" and by the High's proximity to the city's largest greenspace, Piedmont Park, to guide the design of this installation.
Along with its many trees, the metro area is home to hundreds of bird species. The canopy's perches will aim to draw birds to the site. Beneath the canopy, guests can use the space as a shaded respite and participate in their own "nesting and perching" by using benches and "pods" suspended from the upper structure. "Murmuration" will serve as a welcoming atmosphere for rest and recreation, as well as a place for families to connect and create memories at the Museum.
"Our guests will enjoy the opportunity to relax and reflect as they lounge underneath the beautiful canopy of 'Murmuration','" said Rand Suffolk, Nancy and Holcombe T. Green, Jr., director of the High. "As with all of our previous Piazza installations, this latest project welcomes visitors of all ages to enjoy some fun, or take a quick break, in our outdoor space before heading into the Museum."
The installation's design is Atlanta focused but also explores broader themes related to nature, the environment and human-animal interactions.
"SO – IL's belief that connecting communities with their physical environment coupled with a thoughtful approach to engaging with the Museum's architecture, makes Murmuration relevant for our visitors and the community at large," said Monica Obniski, the High's curator of decorative arts and design. "It is incumbent on the art museum to create spaces that challenge traditional ideals of where art should be. SO – IL's socially-driven installation can help generate public discourse about the intersection of architecture and nature, but let's not stop there."
The project was originally slated to open in April but was delayed due to COVID-19. To ensure the safety of guests gathering outside under the canopy, the Museum will provide a hand-sanitizing station.
This project builds on the success of the five previous Piazza commissions: Japanese designer Yuri Suzuki's "Sonic Playground" (2018), Spanish designer Jaime Hayon's "Merry Go Zoo" (2017) and "Tiovivo" (2016) and 2014–2015's "Mi Casa, Your Casa" and "Los Trompos" ("The Spinning Tops") by Mexican designers Héctor Esrawe and Ignacio Cadena.
Source: Press Release by the High Museum of Art