August/September Events Calendar in Peachtree Corners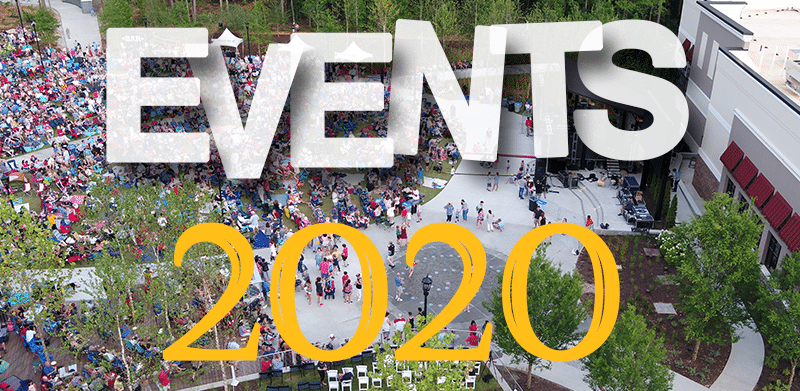 Town Green Calendar
Town Green- 5140 Town Center Boulevard, Peachtree Corners 30092
peachtreecornersga.gov
Important Note: All City events are subject to postponement or cancellation due to current health and safety concerns, as well as other mitigating factors. Please check the city website and calendar for updates.
Flicks on the Green
Saturdays, August 1 and October 3. Movies begin at 7 p.m.
Join your neighbors on the Peachtree Corners Town Green for Flicks on the Green, a free movie series featuring iconic movies. Bring a blanket and stretch out on the lawn, experience movies under the stars. Grab food from your favorite Town Green restaurants and vendors. The Red Popcorn Wagon will have popcorn, sweet treats and beverages for sale from their iconic wagon.
August 1 — Toy Story
October 3 — The Goonies
Please note: It is strongly recommended that all attendees wear face masks. Additionally, the CDC's recommended 6-foot social distancing is required. No reservations needed.
CornholeATL Fall League
Fall registration continues through August 24.
Leagues start September 2 and end October 21.
Play is every Wednesday.
Georgia's largest and fastest growing cornhole league is turning 10! It's back at Peachtree Corners Town Center for the fall league, offering four different divisions of play to accommodate all levels. More info at cornholeatl.com.
Yoga on the Green
Every Tuesday through September 29, 8:30-9:30 a.m.
Yoga on the Green has moved back to its original Town Green location. Everyone from beginners to experienced yogis is welcome to participate in this freeclass taught by David Penn from Sun Dragon Yoga. No reservations needed.
Night Market
Fridays, August 7, September 11 and October 9, 6:30-9:30 p.m.
The Night Market features 40+ local farmers with fruits, vegetables and natural meats, as well as gardeners and artisans showcasing their handcrafted goods. Attendees also enjoy special drink demonstrations, featuring local vendors and products, and live music. No reservations needed.
August 7: Hush Money, a cover band playing hits and deep cuts from multiple decades. The three-piece band consists of guitar, bass and drums. They play a range of styles including blues, folk, grunge and rock.
September 11: ThunderGypsy plays soul stirrin', blues rockin' music. The spirit of the gypsies is evident in their music as their eclectic mix invites you on a musical road trip that takes you from Atlanta's Southern Soul to the streets of Chicago's electric Blues scene.
October 9: Blair Crimmins and the Hookers mix ragtime and 1920s style Dixieland jazz. The band is sure to make you get off your seat and dance with their special sound that's modern, yet deeply rooted in the past.
Tailgate!
Saturdays, August 8, 15 and 22
Everyone is invited to tailgate and watch baseball on Town Green. Sports fans are encouraged to bring their own coolers or purchase food and drinks from one of the many restaurants in the Town Center. No reservations needed.
Braves vs. Phillies —August 8, 6:05- 9 p.m.
Braves vs. Marlins — August 15, 6:10- 9 p.m.
Braves vs. Phillies — August 22, 7:10- 10 p.m.
Summer Concert Series
Saturdays, August 29, September 26 and October 17, 5:30-9:30 p.m.
The Summer Concert Series is back for its second year! Free admission to enjoy lawn games and food vendors. Fans can also visit one of many restaurants located within the Town Center or bring food to the Town Green.
Reservations required for these concerts to ensure room for social distancing. Please check the city's website, peachtreecornersga.gov, to reserve seats. Reservations will open two weeks before the concert date.
August 29: Texas Flood and Tommy Katona has become one of the premier blues bands in North Texas. Evolving from the original tribute to Stevie Ray Vaughan, Texas Flood pays tribute to the legends as well as the future of the blues through their own music and style.
September 26: Drivin N Cryin is an Atlanta-based folk/rock act that has spent most of their career on tour. In October 1985, Drivin N Cryin played their first show at Atlanta's famed 688 Club. The band quickly gained attention for their blistering live shows and amassed a rabid fanbase.
October 17: Marcy Playground is a 1990s alternative rock band best known for their hit "Sex and Candy." But the band has achieved much more; their songs are featured on several soundtracks, and they've toured with other bands such as Everclear and Dishwalla.
Blues & Derby
Saturday, September 5, 6-9 p.m.
Break out the big hats and bow ties to join your neighbors for Blues & Derby. Enjoy the excitement of the Kentucky Derby and the two greatest minutes in sports on the big screen! The Derby run is scheduled for 6:50 p.m.; pre-event coverage will be shown. Stick around after the big race to watch a special showing of Spirit: Stallion of the Cimarron. No reservations needed.
            Please note that this event is not confirmed at press time. Please check the city's calendar at peachtreecornersga.gov for confirmation.
Gwinnett County Public Library
Peachtree Corners Branch
5570 Spalding Drive, Peachtree Corners 30092 770-978-5154
Important Note: Due to the pandemic, Gwinnett County Public Libraries are closed to the public for the foreseeable future. However, curbside holds pick-ups are available, book drops are open, wi-fi is accessible in the parking lot and food distribution (at select locations) will continue. Additionally, there are many virtual programs available for streaming.
Atlanta Reads Live Virtual Book Club
Tuesdays, August 18 and September 15 7-8 p.m.
Email events@gwinnettpl.org to let the library know you want to join in. They will send you a reminder and a link you click on to join the night of the event. Download a free copy of the book by visiting gwinnett.bibliocommons.com. Read the book and join the online meeting on the planned date/time by using your laptop, phone or iPad.
            August 18: "The Prague Sonata" by Bradford Morrow
            September 15: "Birdcage Walk" by Helen Dunmore
Dearly Departed
Runs September 11-27
Lionheart Theatre Company
10 College Street, Norcross 30071 678-938-8518, lionhearttheatre.org
Please visit the website for tickets and social distancing procedures.
            In the Baptist backwoods of the Bible Belt, the beleaguered Turpin family proves that living and dying in the South are seldom tidy and always hilarious. Despite their efforts to pull themselves together for their father's funeral, other problems keep overshadowing the solemn occasion. The Turpins turn for comfort to their friends and neighbors, an eccentric community of misfits who just manage to pull together and help each other through their hours of need.
Mark Your Calendar!
Local Elections — August 11
General primary runoff, nonpartisan general runoff and special runoff election for local and state offices, if needed
Gwinnett County Public Schools First Day of School — August 12
GCPS schools reopen 100% digitally.
Labor Day — September 7
Rosh Hashana — September 19
Yom Kippur — September 28
BUSINESS CALENDAR
The Art of the Pivot Webinar Series: Experts Share their Pivots
Wednesday, August 5, 6-7 p.m.
            Hosted by Curiosity Lab Peachtree Corners, this is Session 3 of a 3-part series. COVID-19 has created a new business reality. Startups are uniquely positioned to be able to pivot and make the most of opportunities as they arise. But how do you know when it is time to pivot? What does a successful pivot look like (and how do you avoid the pitfalls)? This interactive series is led by Peachtree Corners resident, experienced inventor and Professor of Practice at Georgia Tech School of Industrial Design, Stephen Chininis. Register online through Eventbrite.
Atlanta Tech Park
107 Technology Parkway, Peachtree Corners 30092 404-797-1221, atlantatechpark.com
ATP Cyber HealthTech Conference
Thursday, August 6, 9:45 a.m.-7 p.m
The inaugural ATP Cyber HealthTech Conference and Challenge will be live streamed via vLink Solutions and will feature keynotes from Dr. David Putrino and Dr. Mary Catherine George of Mount Sinai Health System in New York City. The goal of the conference is to highlight the disruptions occurring at the intersection of cybersecurity and medical technology. Purchase tickets for $50 each at atpcyberhealthtech.com.
Wednesdays, August 26 and September 30, 5-7 p.m.
Wine (and Beer) Wednesday is for members and insiders only. Please RSVP at the Atlanta Tech Park website.
Peachtree Corners Business Association
4989 Peachtree Parkway, Peachtree Corners 30092 678-969-3385, peachtreecornersba.com
Connecting Over Coffee Morning Meetup
Tuesday, August 11, 8:30-9:30 a.m.
            Get together, connect over coffee and talk about business on the second Tuesday of the month. This is your opportunity to have conversations with other PCBA members and business professionals who want to share and experience business in a positive atmosphere. There is no admission fee for PCBA members and guests. Location to be determined.
Southwest Gwinnett Chamber of Commerce
107 Technology Parkway, Peachtree Corners 30092 678-906-4078, southwestgwinnettchamber.com
2020 First Friday Breakfasts
Fridays, August 7 and September 11, 7:30-9 a.m.
August's speaker is Craig Lucie, owner of Lucie Content and former WSB news anchor, who will provide a look into his news experience, the state of local and national news, why he and many reporters are getting out of the business, and a little bit about his new venture, Lucie. Atlanta Tech Park, 107 Technology Parkway, Peachtree Corners 30092. $10 for members, $20 for non-members.
In September, Chuck Warbington, City Manager for Lawrenceville, is the featured speaker. Hilton Atlanta Northeast, 5993 Peachtree Industrial Blvd, Peachtree Corners 30092. Admission is $40.00; early registration is $30 for members, $35 for non-members.
Seating capacity will be limited based upon government recommendations for social distancing. Mask wearing is encouraged. Please register if you'd like to participate.
Southwest Gwinnett WordPress Meetup
Tuesdays, August 18 and September 15, 7-9 p.m.
Whether you're just learning or developing with WordPress, it's very useful to have a local environment where you can experiment, ask questions, learn new skills and get recommendations on all things WordPress. The Southwest Gwinnett WordPress group is just the place. Each month addresses a new topic. Atlanta Tech Park, 107 Technology Parkway, Peachtree Corners 30092.
Purim Carnival-Wednesday, March 20, 2019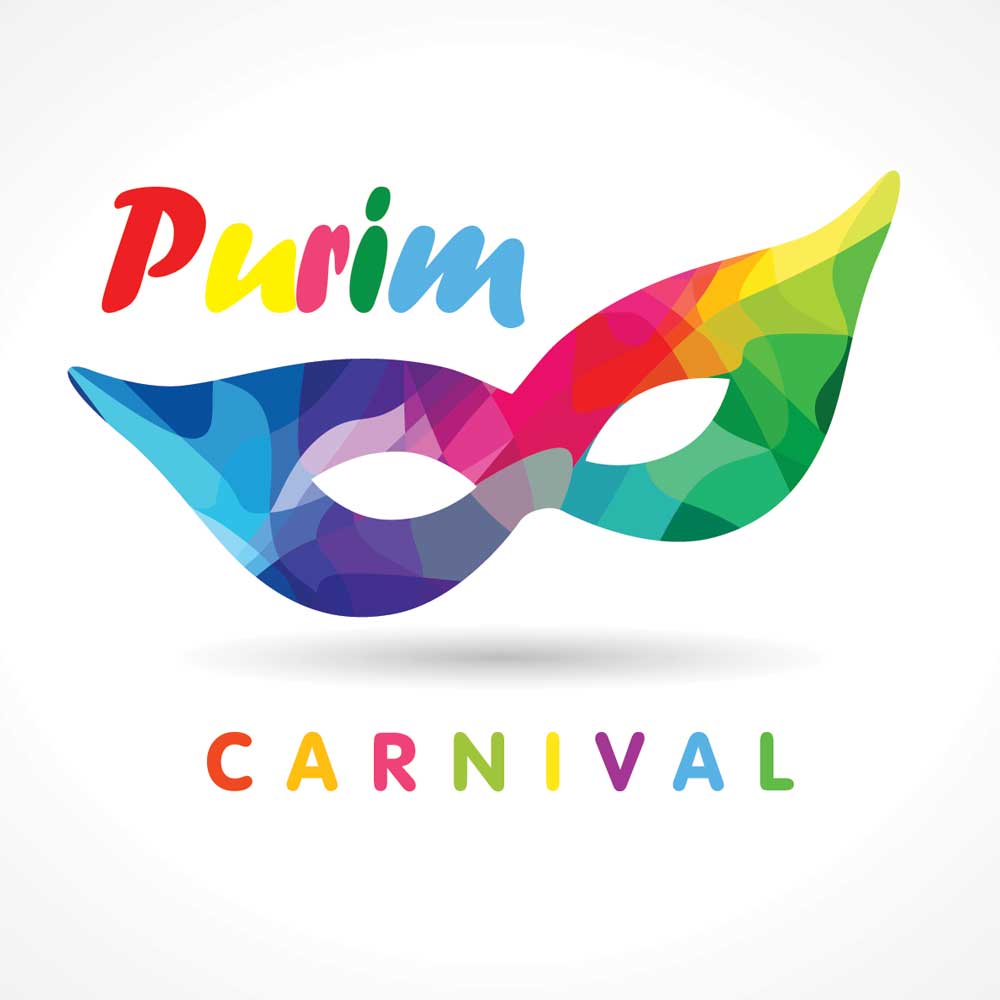 5-6:40 pm Purim Carnival including and Escape Room, Balloon Artist, Games, Prizes, DJ more. Kosher meals available for purchase and of course Hamantashen.
6:40-7 pm Megilah reading and Costume Parade
7:15-9 pm Full Megilah reading
Pre-order wristbands and meals https://www.bethshalom.net/event/purim-carnival-and-dinner.html or call 770-399-5300
Congregation Beth Shalom 5303 Winters Chapel Road Atlanta, GA 30360