Medlock Bridge, Bush Road Improvements Underway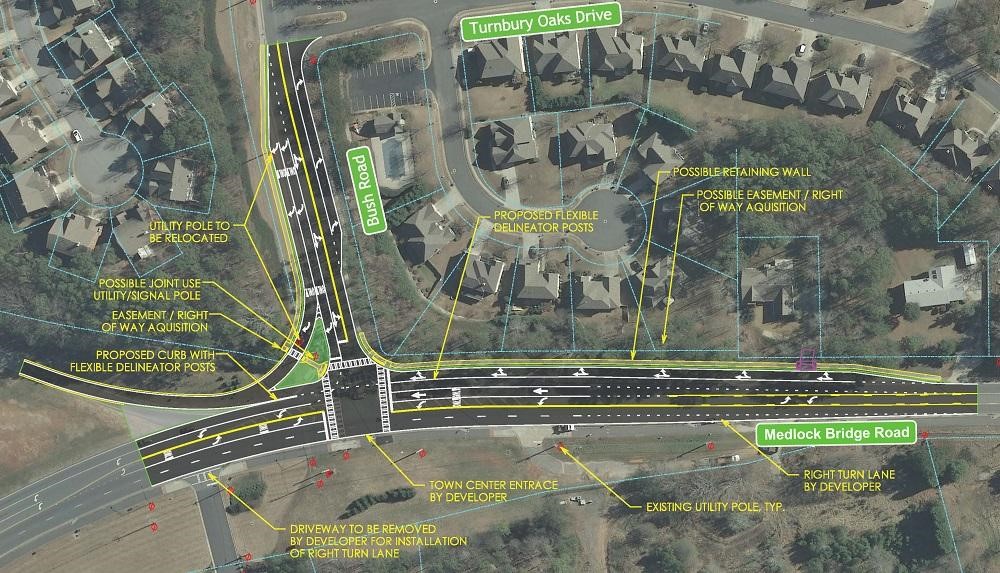 Construction is underway now on a project that will improve the traffic safety, operations, and
capacity of the intersection of Medlock Bridge Road at Bush Road. The project generally
consists of roadway widening, some full depth asphalt pavement, milling and inlay, concrete
curb and gutter, concrete median, concrete sidewalk, signing, pavement marking, storm
drainage improvements, retaining wall, traffic signal installation and grading.
For the westbound Medlock Bridge Road portion of the intersection, the final project will result in:
• a left turn lane onto Town Center Drive
• a through lane that will become a left turn lane onto southbound Peachtree Parkway
• a through lane that will continue across Peachtree Parkway to become East Jones Bridge Road
• a through-right lane that will allow traffic to turn onto Bush Road or continue onto the
slip lane to northbound Peachtree Parkway
Other major improvements in the project will add safety and capacity improvements to Bush Road. Southbound Bush Road will include a through-left lane for traffic to cross over Medlock Bridge Road onto Town Center Drive or turn left onto Medlock Bridge Road. Bush Road will also include two right turn lanes, one intended for accessing southbound Peachtree Parkway and the other for accessing northbound Peachtree Parkway.
Sidewalks and pedestrian crossings will be included for all approaches to the intersection. A new traffic signal will also be added that will include the latest traffic engineering technology. The project will also include walls, guardrails, fencing and landscaping additions.
Following a public bid process to procure a qualified construction contractor, Peachtree Corners' elected officials awarded the work to Vertical Earth, Inc. of Cumming, GA, for approximately $1.2 Million. The contractor will have 180 workdays to complete the project. Funding for the intersection improvements will come from the 2017 Transportation SPLOST.
Source: City of Peachtree Corners release
Traffic Shift Planned on Spalding Drive from Winters Chapel Road to Holcomb Bridge Road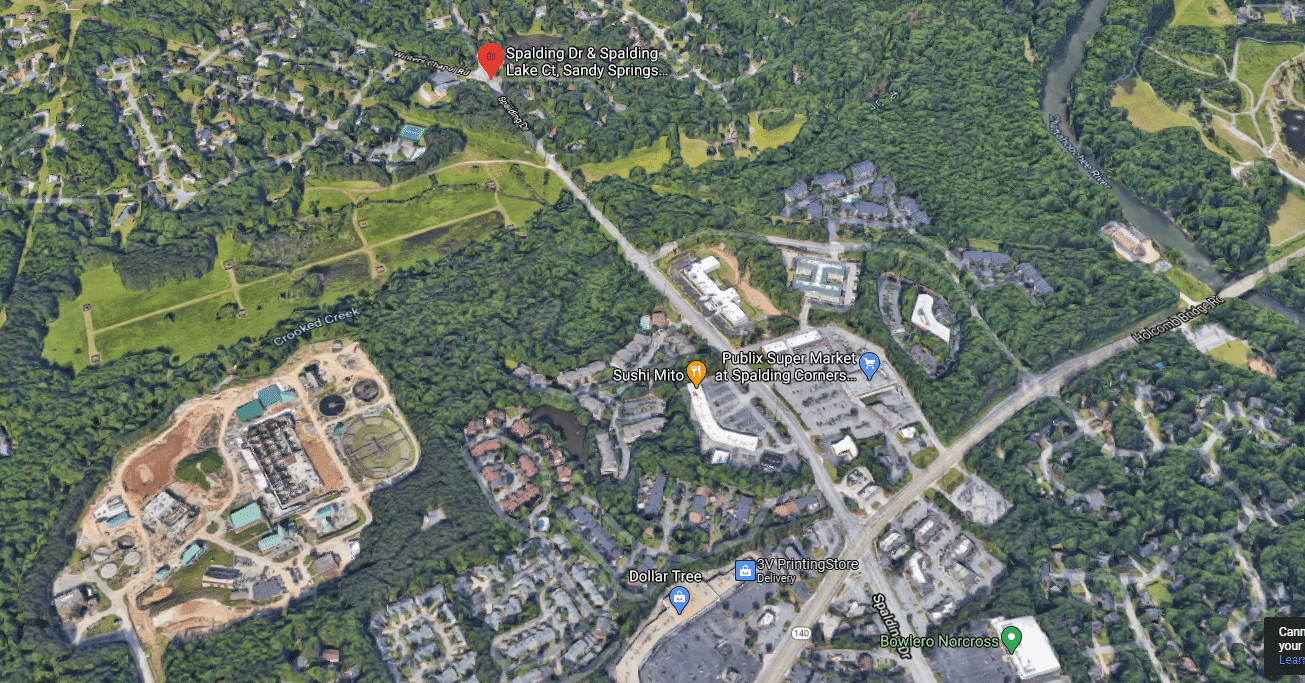 The Gwinnett Department of Transportation will shift traffic on Spalding Drive Tuesday as part of the widening project that extends from Winters Chapel Road to State Route 140/Holcomb Bridge Road.
The shift is to occur along the full length of the project. Flaggers will be on site to direct drivers safely through the construction zone.
Multiple jurisdictions are working on the project to widen Spalding Drive to four lanes with a center lane. Along with the widening, the project includes the replacement of the existing bridge over Crooked Creek with a new bridge and addition of sidewalks and a multi-use path on Spalding Drive. Curb and gutter and associated drainage improvements also will be installed.
This project is funded by the 2014 and 2017 SPLOST programs, the cities of Sandy Springs and Peachtree Corners, and the state of Georgia.
More information about this project and others is available on the County's website, GwinnettCounty.com, under Transportation in the Departments menu.
New Electrical Requirements for Residential Homes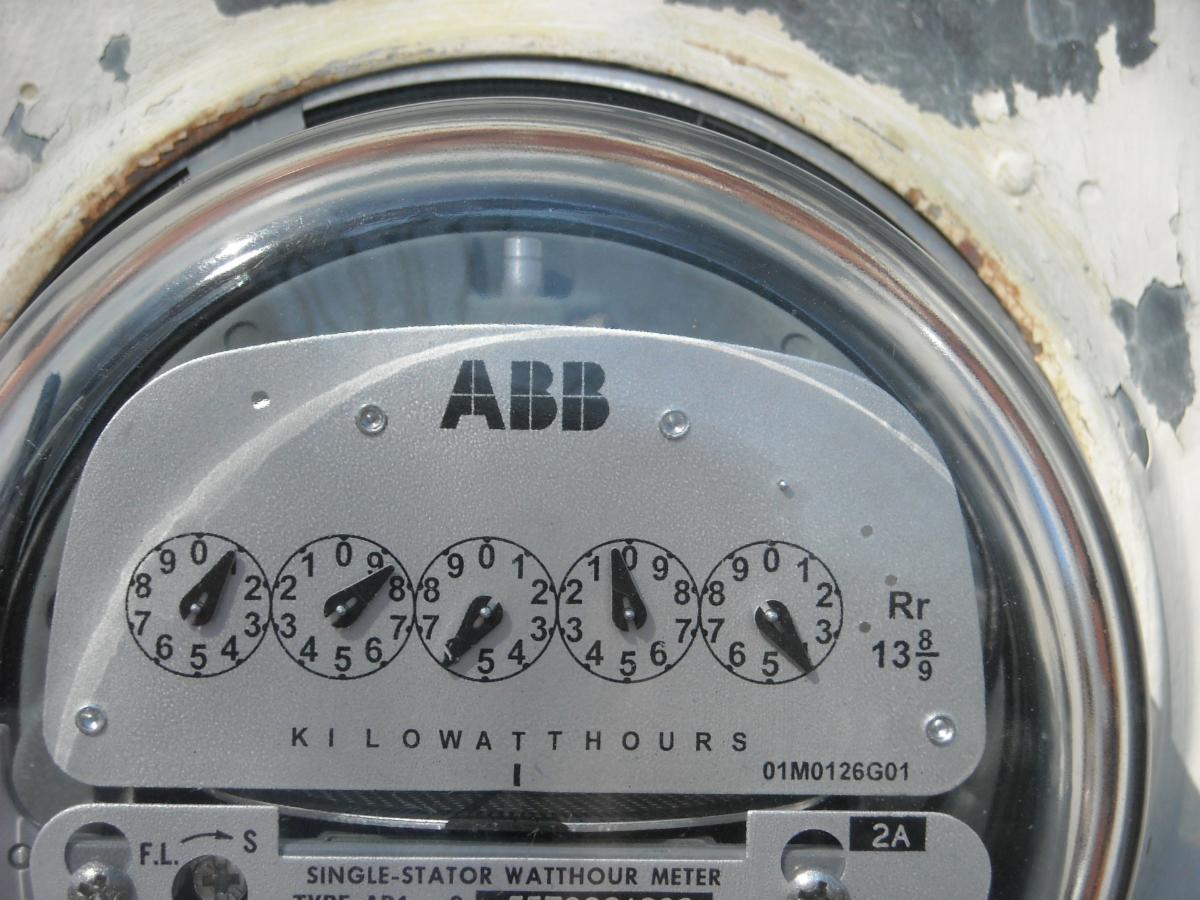 Every three years a new edition of the National Electrical code is adopted by the State of Georgia. In 2021 the 2020 version of the NEC (National Electric Code) was adopted starting January 1st. There could be a noticeable change if you make changes in your electrical service outside.
Most homes have a disconnect at the meter outside the home. However, some older homes and a few new homes could at one time be code compliant without the outside disconnect. This has changed.
If you make changes to your electrical service outside your home, or to your service entrance conductors (the wiring that leaves the meter and runs to your electrical panel) you will be required to install a full service disconnect on the outside of your home. This disconnect will have a circuit breaker (or fuse) rated for the amperage load of the house, giving the ability for the system to trip the breaker disconnecting the power at the location outside of your home. This will also give access to emergency personnel such as a fire department, utilities representatives, or electricians to disconnect the power service completely before it enters your home.
In conjunction with the new disconnect requirement, surge protection for the electrical service is now required in all dwelling units at the service equipment. This requirement is intended to address the recognized need for surge protection to protect sensitive electronics found in most modern appliances, safety devices such as AFCI's (Arc Fault Circuit Interrupter), GFCI's (Ground Fault Circuit Interrupter) and smoke alarms. The expanded use of the above listed equipment within electrical systems often results in greater exposure for the introduction of surges into the electrical system.
These are the two changes that will impact most citizens, of course there have been many other changes that will be enforced moving forward. Electrical contractors should be aware of all changes made by the NEC through continuing education requirements.
I hope this information has been helpful.
Source:
Mark Mitchell
Chief Building Official
mmitchell@peachtreecornersga.gov
Volunteers Pam Glick and Nanette Freiman Recognized by the City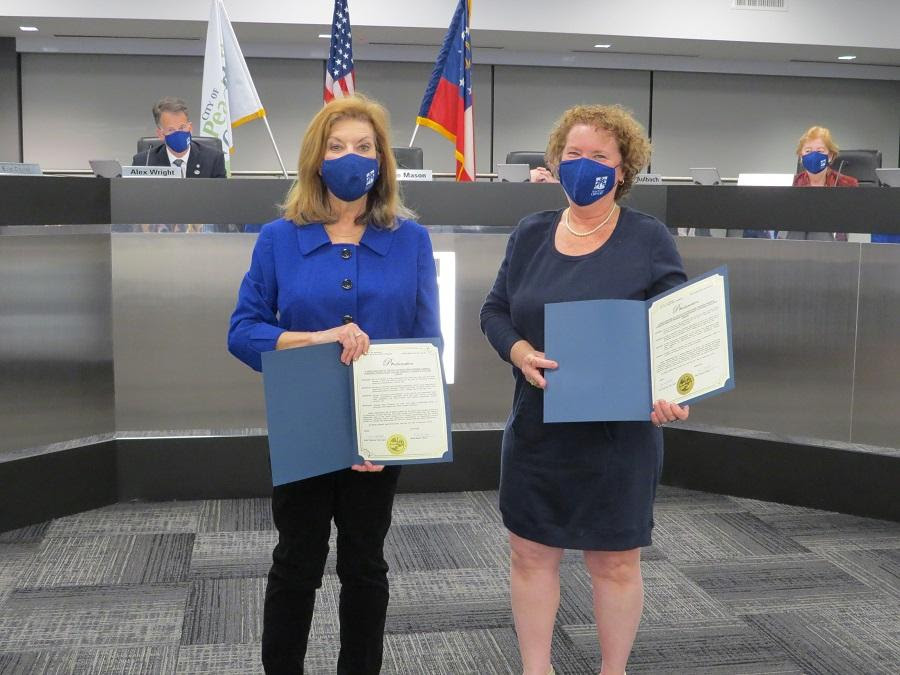 At its Feb. 23 meeting, Mayor Mike Mason and Peachtree Corners City Council presented proclamations to residents Pam Glick and Nanette Freiman in recognition of their volunteer efforts during the 2020 Census drive.
"Our city is fortunate to have citizens willing to step up and volunteer their time for the betterment of our city," said Mayor Mike Mason.
Source: City of Peachtree Corners Newsletter