Don't be Crabby! Crabs R Us Swims to Peachtree Corners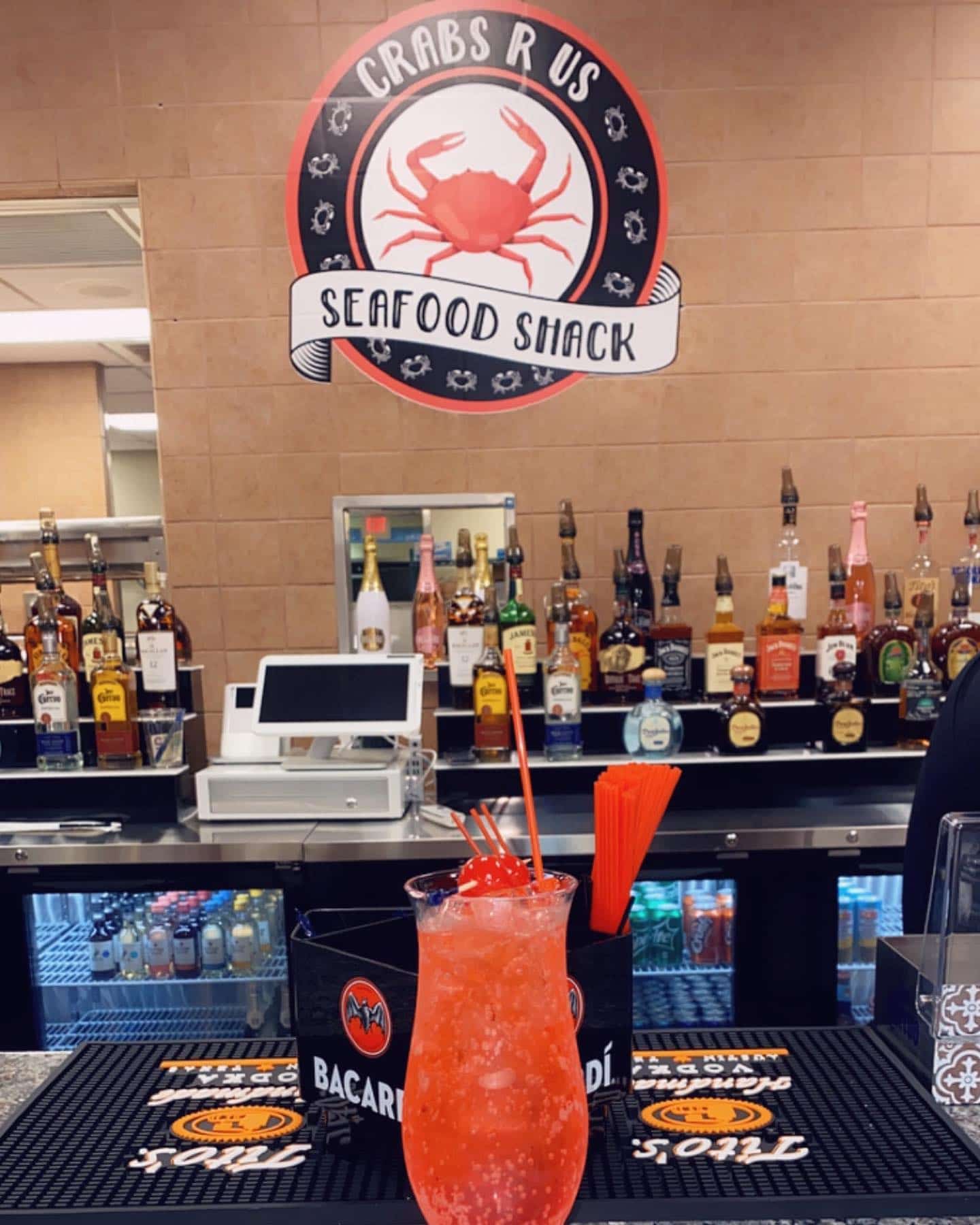 The Crabs R Us Peachtree Corners location held its official grand opening celebration on September 12. Located at 7140 Jimmy Carter Boulevard, Crabs R Us, primarily a seafood restaurant, boasts a menu that includes delicious dishes from the land as well as the sea.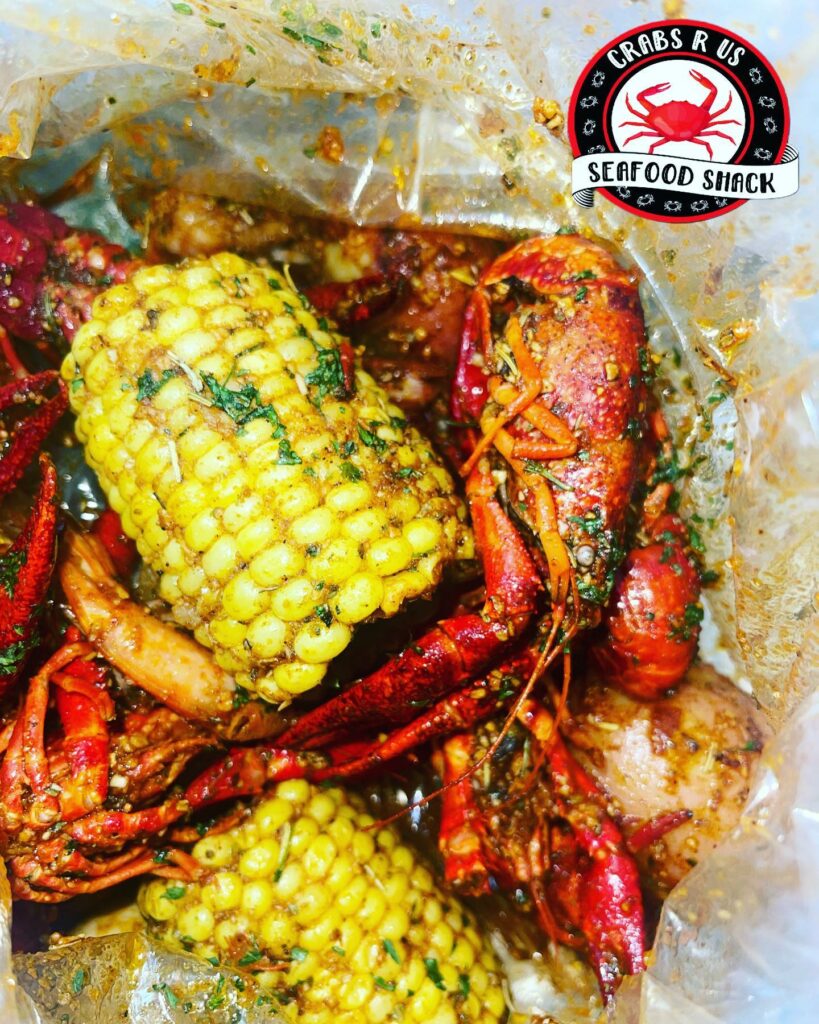 The Crabs R Us executive chef believes in designing menus to highlight the best local ingredients available each season. Crab, lobster tail, wings, shrimp, pasta and po boy sandwiches are just a sampling of the cuisine. There's a full bar, too, with a selection of beers, wines and cocktails.
In person and online ordering is available. Visit crabsruss.com to see a menu, get details or order for pickup.
Gwinnett Burger Week Set for March 19-25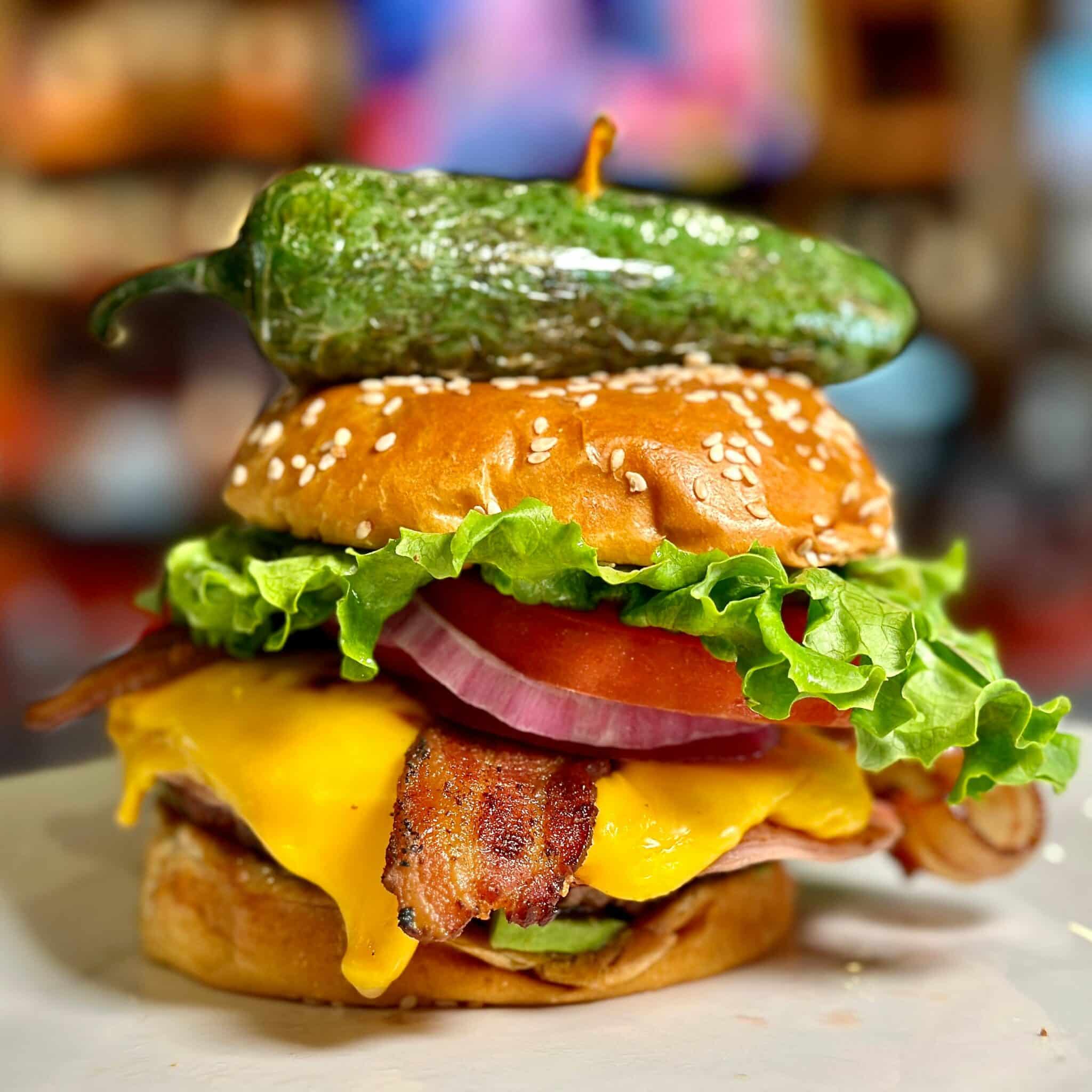 Eighth annual celebration will feature limited-time, chef-created burgers at 25 locally-owned restaurants.
Explore Gwinnett has announced the return of its eighth annual Gwinnett Burger Week will take place from March 19 to 25. The weeklong celebration will feature limited-time burger creations for just $10 at restaurants across the county.
"We can't wait to celebrate the return of Gwinnett Burger Week and look forward to trying new and unique recipes while supporting our locally owned eateries," said Explore Gwinnett Executive Director Lisa Anders.
"This highly anticipated event is an excellent opportunity for locals and visitors alike to experience delectable chef-crafted burgers from some of the best restaurants in the area, at an affordable price."
This year, 25 restaurants are participating in Gwinnett Burger Week, each featuring an exclusive off-menu burger throughout the week. A sampling of this year's offerings from some Peachtree Corners area participating restaurants include:
The Pepper Ranch Burger at Marlow's Tavern: a hearty hamburger topped with Pepper Jack cheese, fried jalapeños, and smoked chili cream, served on a wheat bun.
The Jack Jack Burger at Uncle Jack's Meat House: two three-ounce smash wagyu beef patties, each with double-stacked cheese and with secret sauce on the bottom bun, topped with onion, pickle, bacon, and tomato relish purée, all on a buttered potato bun.
The Mexican Burger at B&W Burgers, Buns & Brews: a half-pound ground beef and pork patty with ham, bacon, cheese, avocado, onions, lettuce, and a grilled jalapeño.
Participating restaurants include:
Lawrenceville
o Cosmo's Pizza + Social
o Local Republic
o McCray's Tavern
o Parkside District
o Scrum-did-dly-ump-tious
o The Boujee Southerner Eatery
o Uncle Jack's Tavern
o Universal Joint
o Village Burger
Buford
o Diesel Tap House
o Over The Top Burger Bar
o Parma Tavern
o Tannery Row Ale House
o The Dawg House
Duluth
o Local on North
o Marlow's Tavern
o Uncle Jack's Meat House
Peachtree Corners
o Marlow's Tavern
o Uncle Jack's Meat House
Suwanee – Craft Burger by Shane
Loganville – Philanthropy Grill and Ale House
Sugar Hill – The Diner at Sugar Hill
Norcross – B&W Burgers, Buns & Brews
Dacula – Old Fountain Tavern
Lilburn – 1910 Public House
For additional information on the limited-time burger offerings, visit ExploreGwinnett.org/Gwinnett-Burger-Week.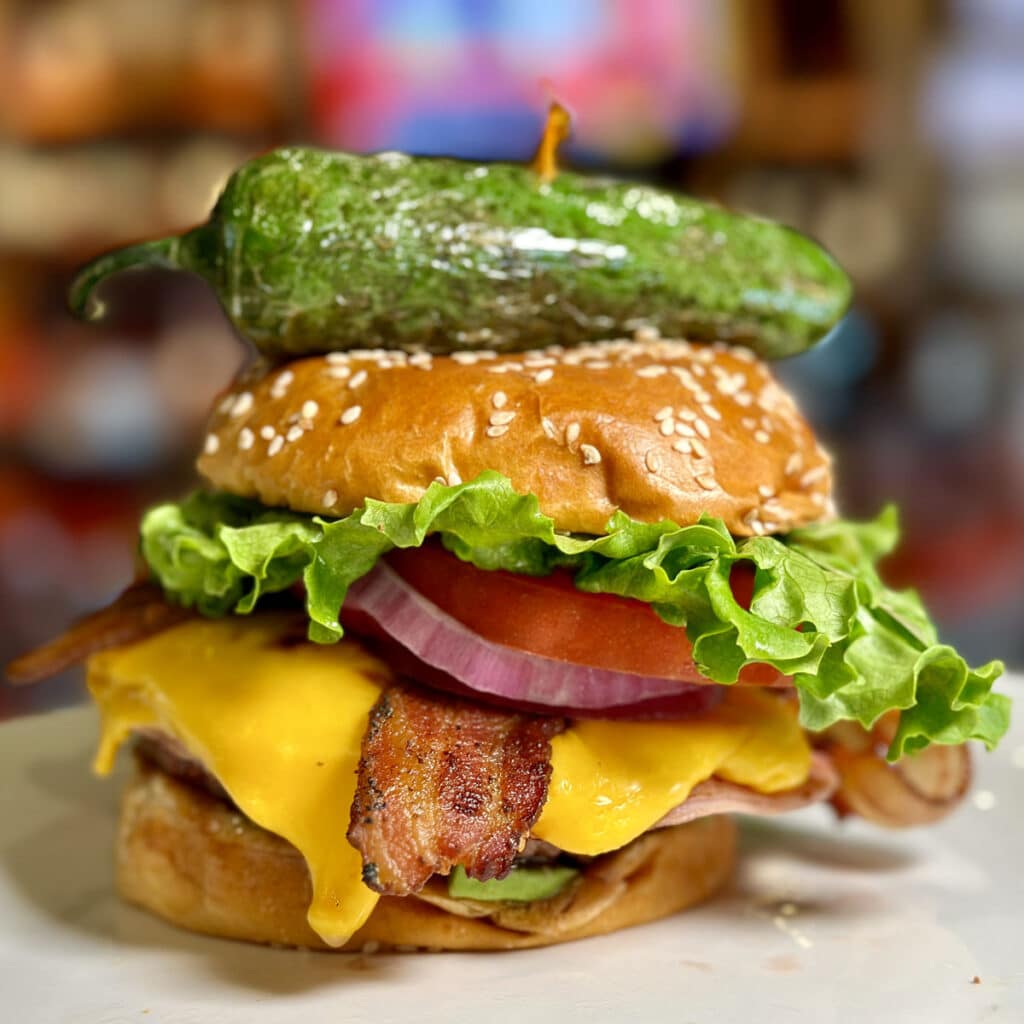 All participating restaurants will have the chance to win the "People's Choice" award for Gwinnett's best burger, which will be selected by participating diners. There will also be an optional "Judge's Choice" award; restaurants choosing to participate will bring their burger to the Explore Gwinnett office for the judges to taste and score. 
Get details about this year's competition at ExploreGwinnett.org/Gwinnett-Burger-Week/voting.
The Mediterranean Diet A Determinant of Eye Health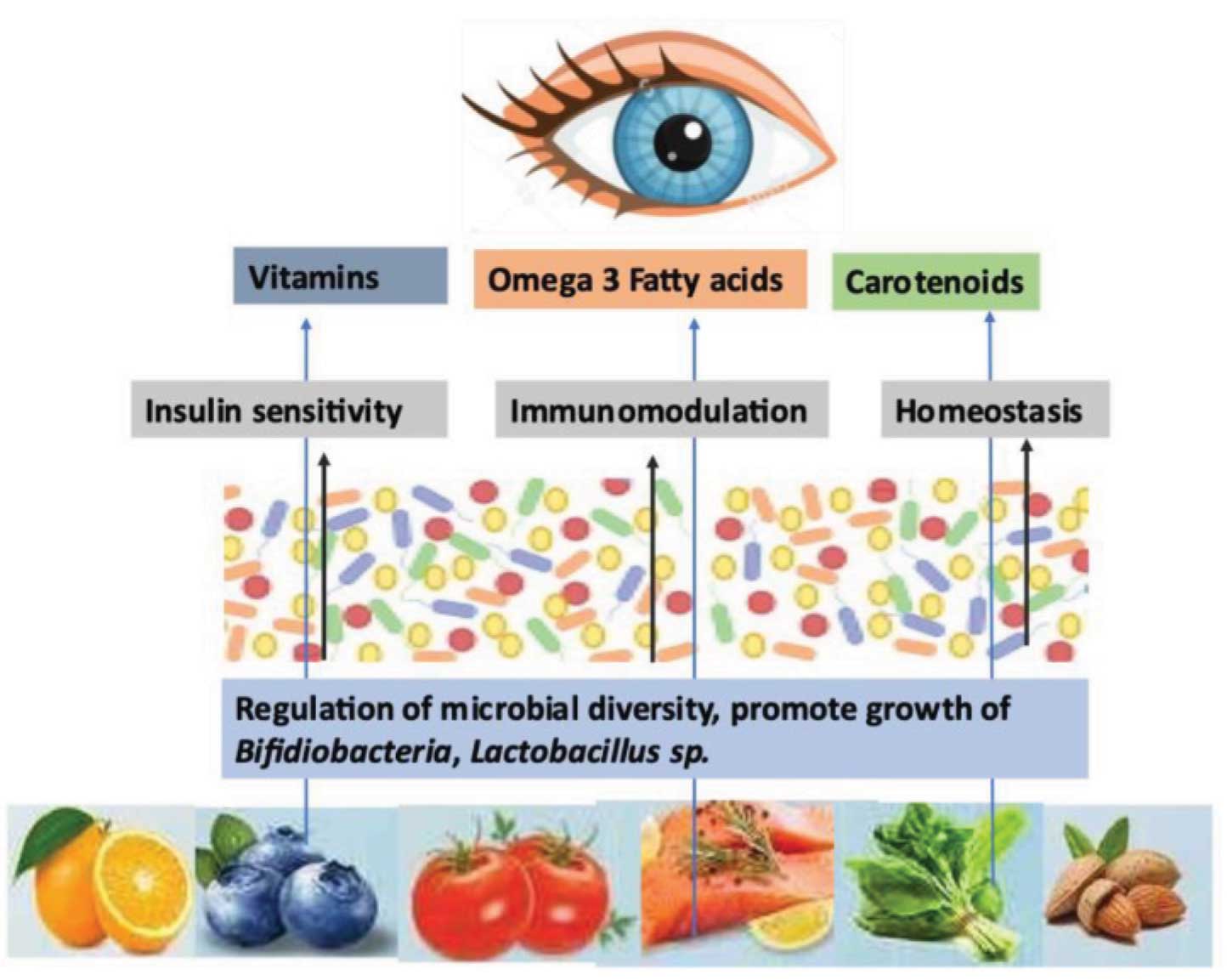 On February 13, a meeting held, a meeting was held between MAGISNAT researchers and the committee of the Fondazione Policlinico Agostino Gemelli IRCCS (Rome, Italy) to discuss the effect of the Mediterranean diet on eye health. MAGISNAT, part of the Italian company MAGI'S Lab, is located in Peachtree Corners.
In this day and age, many factors affect our daily life and health, such as environmental pollution, inadequate eating habits, and unhealthy lifestyles. One of the consequences of these situations has been a huge increase in eye diseases worldwide, such as cataracts, dry eye disorders, or diabetic retinopathy.
Eye and vision health have extensive and overwhelming effects on the overall quality of life, affecting health, education, sustainable development, and even the economy.
Another important aspect that makes this scenario even more complex, is the lack of access to high-quality and even affordable eye care.
The aim of the Feb. 13 meeting was precisely to discuss this relevant issue and possible solutions.
The discussion determined that nutrition, being a key lifestyle factor, can also exert long-term effects on ocular health and play a key role in preventing visual dysfunction, which can lead to permanent visual impairment or even blindness.
Specifically, the Mediterranean Diet (MedDiet) has been in the limelight since the 1980s because of the many health benefits it offers, including eye health.
The MedDiet is characterized by the consumption of small amounts of red meat and by the intake of fish, eggs, nuts, legumes, citrus fruits, green vegetables, olives and their derivatives (particularly olive oil), and a proportionate amount of dairy products. The diet helps to achieve maximum health benefits.
The antioxidant, anti-inflammatory, and neuroprotective properties of these foods, together with plenty of physical activity, offer a valuable intervention in the fight against the tremendously increasing risk of ocular disorders — such as the progression of myopia, dry eye disorders, diabetic retinopathy, cataracts, and glaucoma.
The intake of the recommended daily doses of certain micronutrients — such as minerals, Omega-3 fatty acids, vitamins, and carotenoids — ensures good overall health and exerts positive effects on the eye and visual system health.
In short, the Mediterranean diet would seem to be the best solution for leading a healthy life and for preventing the possible occurrence of certain eye-related diseases.
Peachtree Corners Sports Bar Celebrates 10 Years of Community Commitment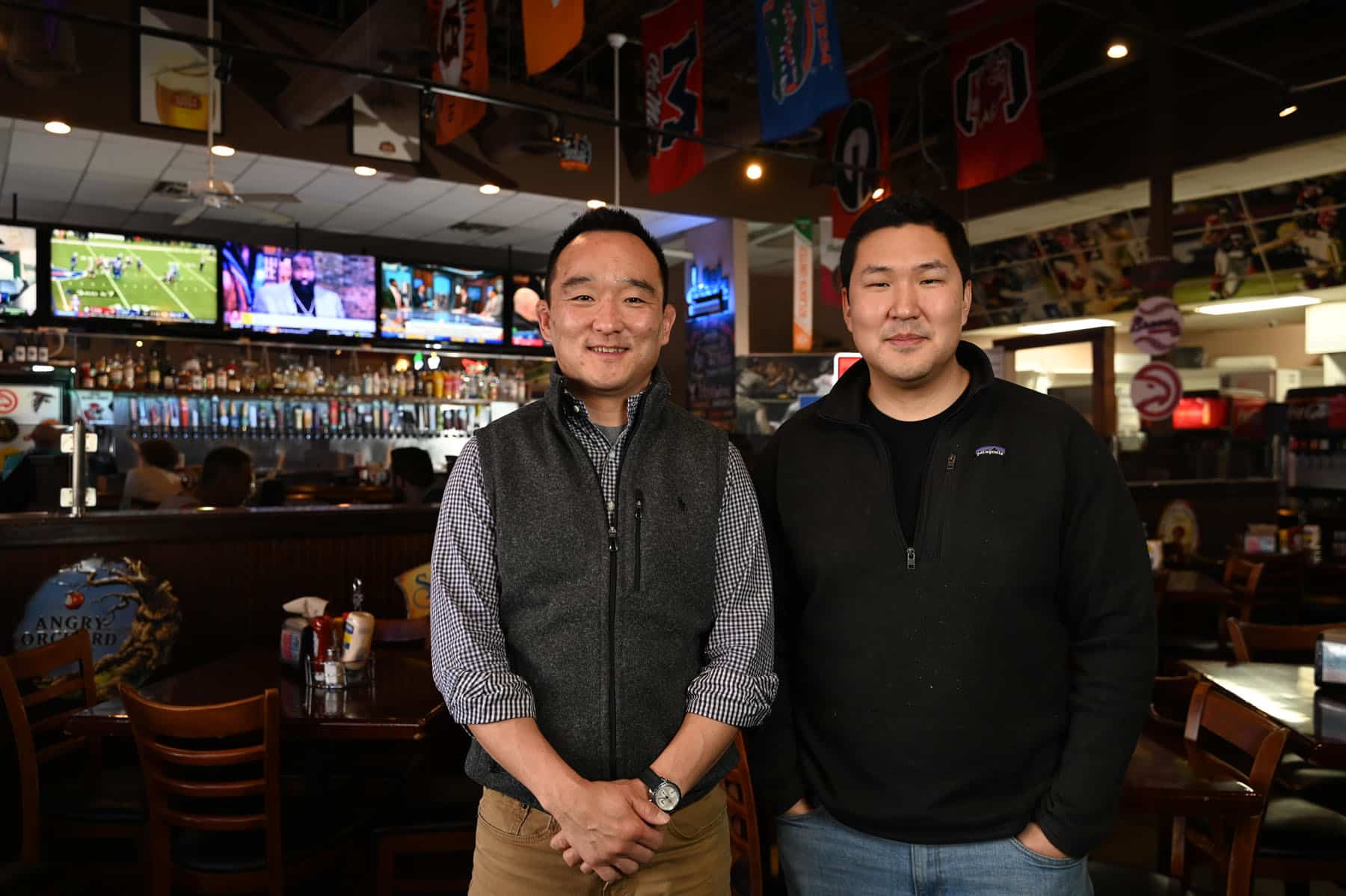 Three Dollar Café's quality, service, and dedication have kept it a staple throughout metro Atlanta for 40 years and locally for a decade.
Don't come to Three Dollar Café expecting cheap food. The name doesn't reflect the prices or the quality, but the desire of an immigrant to find his piece of the American dream.
Joe Woo, a co-owner of the Peachtree Corners location, is the son of the original Mr. Woo who came to America in 1979 with three dollars in his pocket. (See what he did there?) By 1983, Mr. Woo opened his first restaurant in Sandy Springs. To pay homage to his struggles and commitment to keep the business going, he named it Three Dollar Café.
Although the Peachtree Corners location isn't the original, it has the same family-oriented spirit and commitment to fresh, well-made pub grub as the first restaurant founded 40 years ago.
There are currently nine locations with a tenth one set for Buford in the near future.
Café grows with the city
When the restaurant on Peachtree Corners came online in February 2013, Peachtree Corners had just become a city. The strip mall location was being re-imaged from a Kroger grocery store and some nearby landmarks, such as Dick's Sporting Goods.
Since then, Three Dollar Café has grown with the city and served many metro Atlanta favorites, like its famous, award-winning wings and a variety of burgers, sandwiches, wraps, and appetizers — all made fresh.
"It was cool that someone purchased this property and had the vision to make it what it is now," said Joe Woo. "They realized that there was a lot of traffic on 141 and that if people had a place to stop, it could be a good fit."
As the city grew, the location grew, and so did the relationships with families in the area.
"We've just always been here. And as part of the community, we participated in community events like the Peachtree Corners Festival," Woo said.
Quality and consistency earn high ratings
Although a decade may not seem long, it is in the restaurant industry. One of Three Dollar Café's testaments to longevity is its quality and consistency. When others were scrambling to keep the doors open during the pandemic, Woo said he and his staff stayed focused on good food and good service.
"I think the neighborhood appreciates that we kept things consistent. Our goal is to provide really good, high-quality food with good service by getting food out really quick," he said. "I think how we fared during the pandemic is indicative of the quality of service that we provide, but it's also indicative of the quality of food we provide."
Woo pointed out that followers of the digital media brand Eater Atlanta have rated Three Dollar Café's chicken wings best in the metro. He added that the restaurant also gets consistently high marks from food blogs and media outlets.
He added that, at the end of the day, Three Dollar Café is just a casual place where people can sit down, whether for a lunch meeting, dinner with a family, or later in the evening to catch a game and have a drink at the bar.
Using successes to move forward
Although he just recently came on board, Woo's partner Jeff Jang agreed wholeheartedly. The décor reflects hometown sports favorites, whether they're pros, colleges, or local high schools.
"We see a lot of kids come in with their families in their baseball or soccer uniforms and it's nice that we may see them in a few years bringing their own kids in with similar uniforms on," said Jang.
Woo is turning more of the day-to-day operation to Jang, who has renewed vision for the establishment. "During the pandemic, we did a lot more takeout, and we're looking to maintain that," said Jang.
"We're also looking into more catering. There are so many businesses and office parks nearby, our menu can easily accommodate more catering," he added.
Three Dollar Café Peachtree Corners
6050 Peachtree Pkwy., Peachtree Corners
770-441-8520, facebook.com/ThreeDollarCafe141
Photos by George Hunter