Embracing Multiple Cultures: Hispanic Heritage Month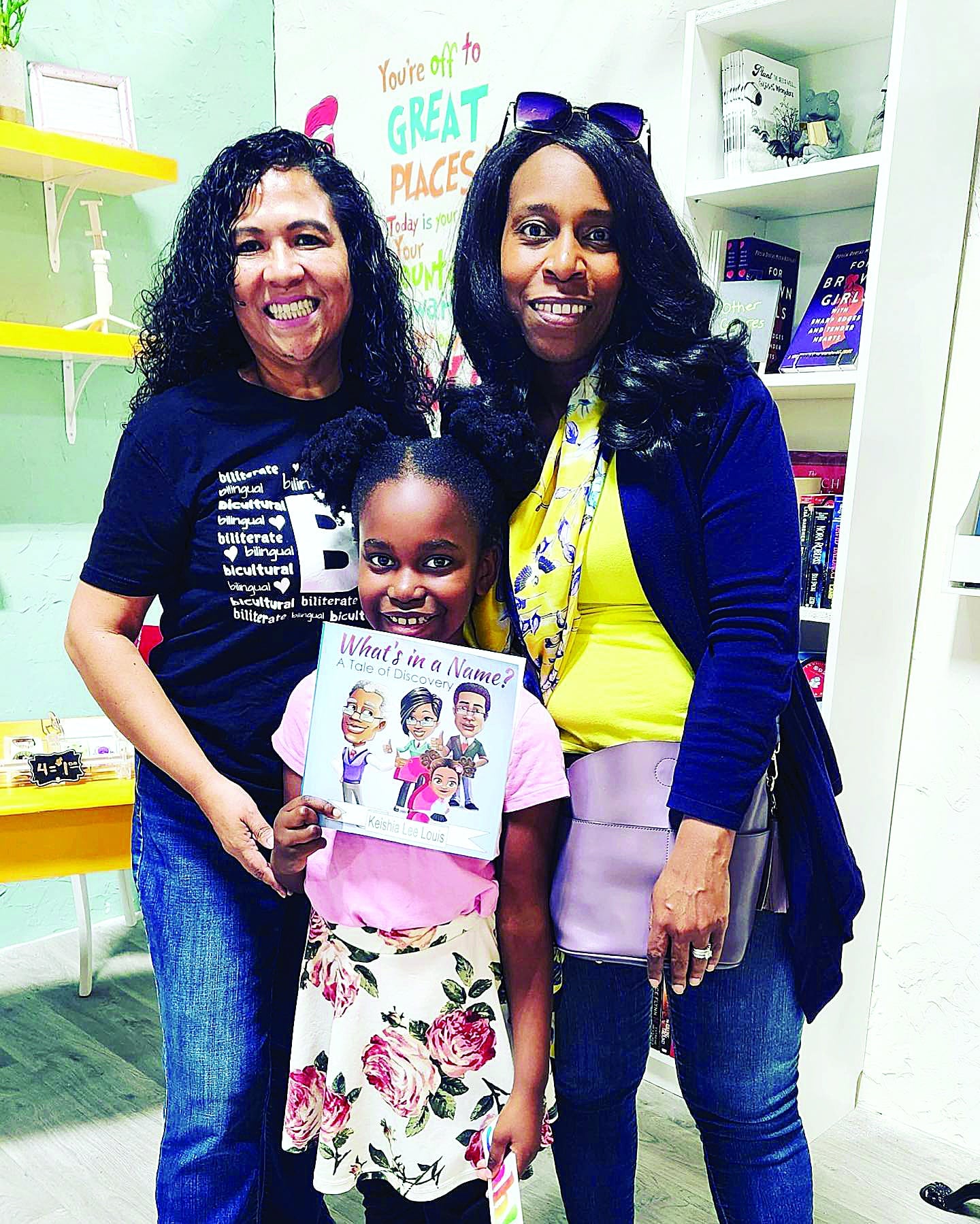 Latina author, publisher, educator and entrepreneur encourages everyone to embrace Hispanic Heritage Month, no matter your race or ethnicity.
When Nury Castillo Crawford sought a publisher for her children's book based on her life immigrating from Peru to the United States, she realized that her vision wasn't met with open arms. Like many industries, publishing is dominated by White males.
Many book publishers utilize a formula or algorithm for predicting successful sales. Even though in the last few decades, books that didn't necessarily fit the old standards have been huge blockbusters, many companies aren't willing to take the risk.
"When I was ready to release my book, I had some interest because at that time there was a lot of chatter around immigration and immigrant status," she said referring to then-presidential candidate Donald Trump's push for tougher immigration laws.
But there was no assurance that she'd have much control over the final product. "I couldn't get any guarantees that the title would stay the same. And the title was actually personal for me," she said. "The characters [might not stay] as I imagined them to be because the story was based on my journey as an immigrant, and they didn't know why I needed the girl and the mom, etcetera, to be brown. I didn't need them to be lightened up. Some of those things were very important to me. I needed the book to be bilingual and they told me that bilingual didn't sell."
Faith and conviction lead to a publishing business
It was a hard decision for Crawford to make — compromise her standards or take a chance that the book deal wouldn't happen. After much soul-searching, she decided to step out on faith.
"I was like, well I'm not changing it because it doesn't fit your box," said Crawford. "And I pretty much resolved to myself that even if I sell not one copy, at least this will be a little bit of a biography for years to come. So when I die, my great-great-grandkids could still look at the book and be like, 'Oh this is the journey of my family coming to this country.'"
1010 Publishing was founded as a result of her wanting to get a book published but being unwilling to sacrifice her values and her story.
That was more than five years ago and Crawford, who is also director of Academic Support for Gwinnett County Public Schools and the president of the Georgia Association of Latino Administrators and Superintendents, has published several books since — those she's written and those of other authors.
Her vision for the company is to focus on multilingualism. She started out with Spanish and branched out to other languages such as traditional Chinese, Korean, Vietnamese and French.
Respecting and celebrating our variety of heritages
Crawford's heritage is important to her, and she prides herself on being American as well as Peruvian. As Hispanic Heritage Month approaches, she encourages everyone to embrace their roots, but also be open to learning about others.
Asian populations are the fastest growing minority group in the United States, but Hispanics have been the largest minority group in the country for about 20 years — and the numbers continue to grow. There are census predictions that by 2025, 25% of children in this country will have Latinx roots. "Just like any other community, we need to be not only very diligent and committed to ensuring that we are being represented, but we need to hold onto our heritage," Crawford said.
A friend who had immigrated from Venezuela had told a story of her daughter who was reluctant to speak Spanish at school. She didn't want to be singled out as different, even though there is a pretty significant population of Hispanic children there. Pop singer Justin Bieber had released a Spanish-language version of his hit song, Despacito, and several students were trying to sing the lyrics. The girl's family mainly spoke Spanish at home and her command of the language was perfect. She helped her friends with the lyrics, and they were amazed at how "smart" she was.
Although she shouldn't need a popular song to boost her self-esteem about who she is, Crawford said those types of stories are commonplace. "We need our culture to be embraced by all of our leaders in every aspect, in every in every venue of our community, because research tells us that when people feel seen, heard and respected, you're going to get the sense of community that you're looking for," she said. "Until people feel like they're genuinely part of the [community], there is no real unity."
Jordan House, K-12 Chapel Leader at Greater Atlanta Christian School agreed that it is important to highlight other cultures as part of education.
"God created humans in His image, and the fact that He created us with different characteristics represents His creativity and desire to have different aspects of His image shown," he said. "Helping gain awareness of culture, appreciating it, celebrating it, pointing to God as the creator [is an important part of education]. In years past, we've done a tour of countries and highlighted many aspects that are unique and beautiful."
He added that Hispanic Heritage Month is another way to teach God's love. "From my viewpoint, the goal is to educate, gain awareness, gain appreciation, celebrate and honor specifically Hispanic culture. If we honor God by honoring His beautiful creation, then we've done our job!" he said.
Goals of equality and literacy
Crawford said the challenge of putting everyone — not just minorities — on a parity with the status quo isn't unique to Gwinnett County but does seem to be slow to overcome. "I feel like the change that we desperately need to see is not going to come forward as fast as we need to see it," she said. "And that makes a lot of sense, you know in comparison to how African Americans have been a significant part of the United States population for a long time, but it was just a year ago that Juneteenth was recognized as a national holiday."
She pointed to states like California, Florida and Texas where many Latinx families have lived for several generations. They are business owners, government officials and citizens who are very active in how the community is run.
"Many of the Hispanic and Latino families in Georgia are first or second generation," Crawford said. "And most of them are not proficient in English. The majority of them are learning and there are different levels of acquisition of language."
That's kind of where Crawford's latest endeavor comes in. Earlier this year, she opened THE little BOOK SPOT, a multilingual bookstore with a focus on diversity — diversity in ability, language, culture, ethnicity and race — in the Plaza Las Americas, perhaps the largest Hispanic-focused mall in the area. Currently the hours of operation are noon to 7 p.m. on Saturday and Sunday. Find out more at thelittlebookspot.godaddysites.com.
"One of the things that popped in my brain as I was talking to other Latino leaders was that when you go to a regular American mall… there's always a bookstore inside it or nearby. It's the opposite for our malls where mostly Latino people frequent," she said.
So Crawford made it a goal to increase literacy, especially in the Latino community. Although she mainly writes children's books, the store has something for everyone.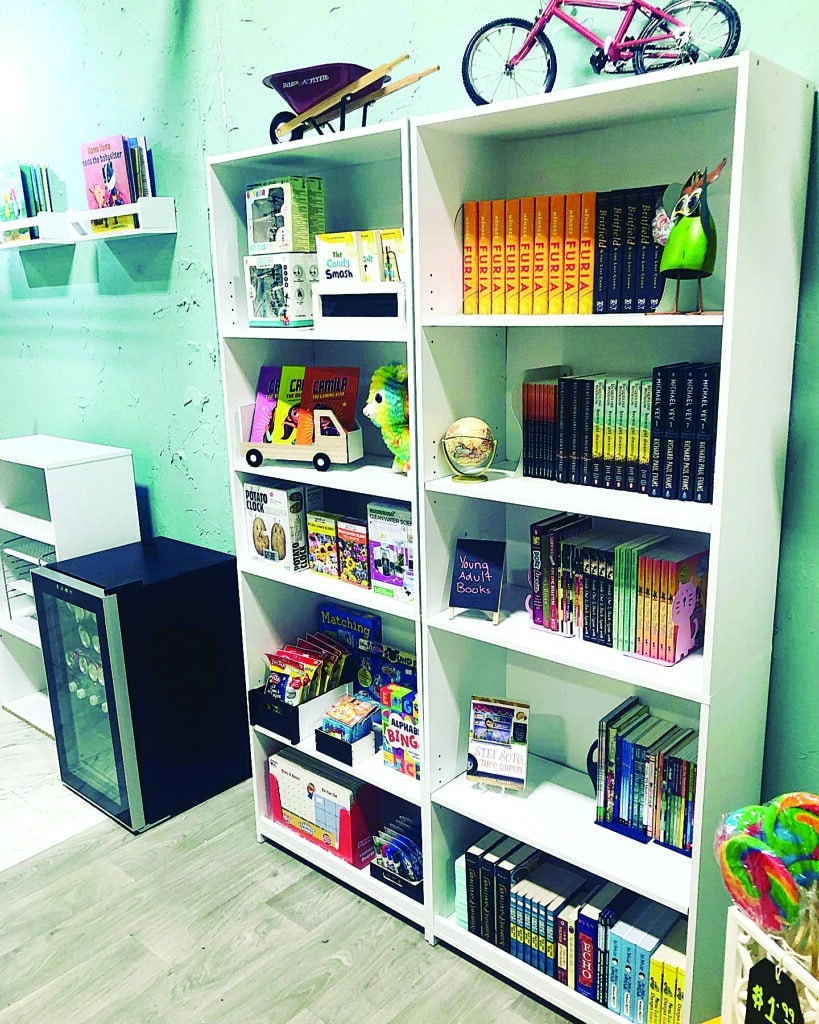 "I think we all need to be engaged and involved in learning and not leaving it up to somebody else. We should all try to be inclusive within our own lives," she said.
The titles in her store run the gamut and don't just focus on Latino and Hispanic cultures.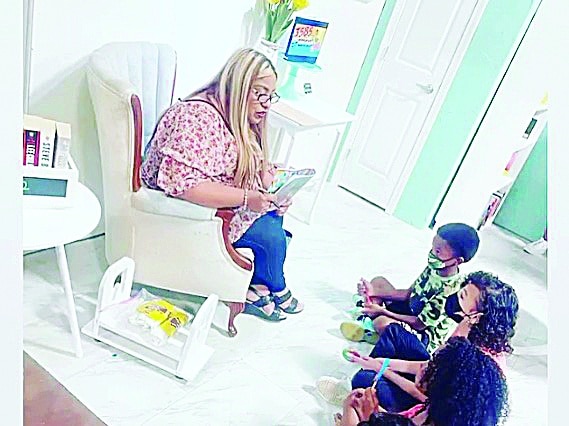 "If you can't name one friend from another culture, that's a problem to me," she said. "We should all do our best to try to learn about other people."
And one of the best places to start is inside a book.
Books by Nury Castillo Crawford
Peachtree Corners Receives Residents to see 15% Savings on Flood Insurance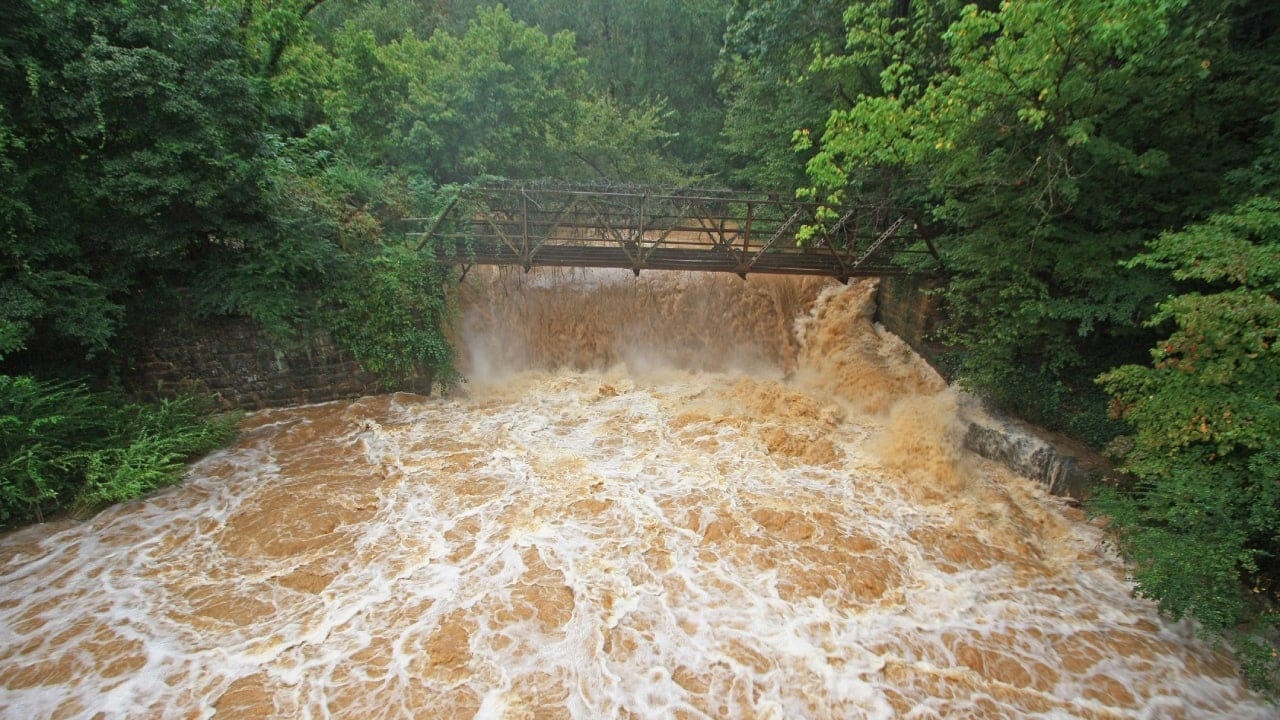 On September 13, the City of Peachtree Corners received a letter from the Federal Emergency Management Agency (FEMA) that they have received an increase to Class 7 rating in the National Flood Insurance Program (NFIP) Community Rating System (CRS).
The increase in rating from the City's prior rating of Class 8, will mean that residents will see a 15% discount on their flood insurance premiums. This 15% discount will be 5% more than the prior discount they received for the Class 8 rating.
A portion of the letter reads as follows:
"Congratulations! The Department of Homeland Security, Federal Emergency Management Agency (FEMA), has determined that the City of Peachtree Corners will increase to a Class 7 in the NFIP CRS. The floodplain management activities implemented by your community qualify it for a 15 percent discount on flood insurance premiums for most NFIP policies issued or renewed on or after April 1, 2023. This savings is a tangible result of the flood mitigation activities your community implements to protect lives and reduce property damage."
In CRS communities, flood insurance premium rates are discounted to reflect the reduced flood risk resulting from the community's efforts that address the three goals of the program:
Reduce and avoid flood damage to insurable property
Strengthen and support the insurance aspects of the National Flood Insurance Program
Foster comprehensive floodplain management
"I commend you on your community actions and your determination to lead your community to be more disaster-resistant," said Federal Insurance and Mitigation Administration CRS Coordinator William Lesser. "This commitment enhances public safety, property protection, and protects the natural functions of floodplains, and reduces flood insurance premiums."
Ratings are determined through the completion of activities that fall under the following categories:
Assessing any community flooding issues
Development/Maintenance of Mapping and flood data
Managing new development to minimize future damage
Developing a floodplain management plan for your community
Reducing flood losses to existing
Improving emergency preparedness and response
Implementing public information activities
The CRS program is a voluntary incentive program that recognizes and encourages community floodplain management practices that exceed the minimum requirements of the NFIP. Currently, over 1,500 communities participate nationwide.
Light up the Corners [Video]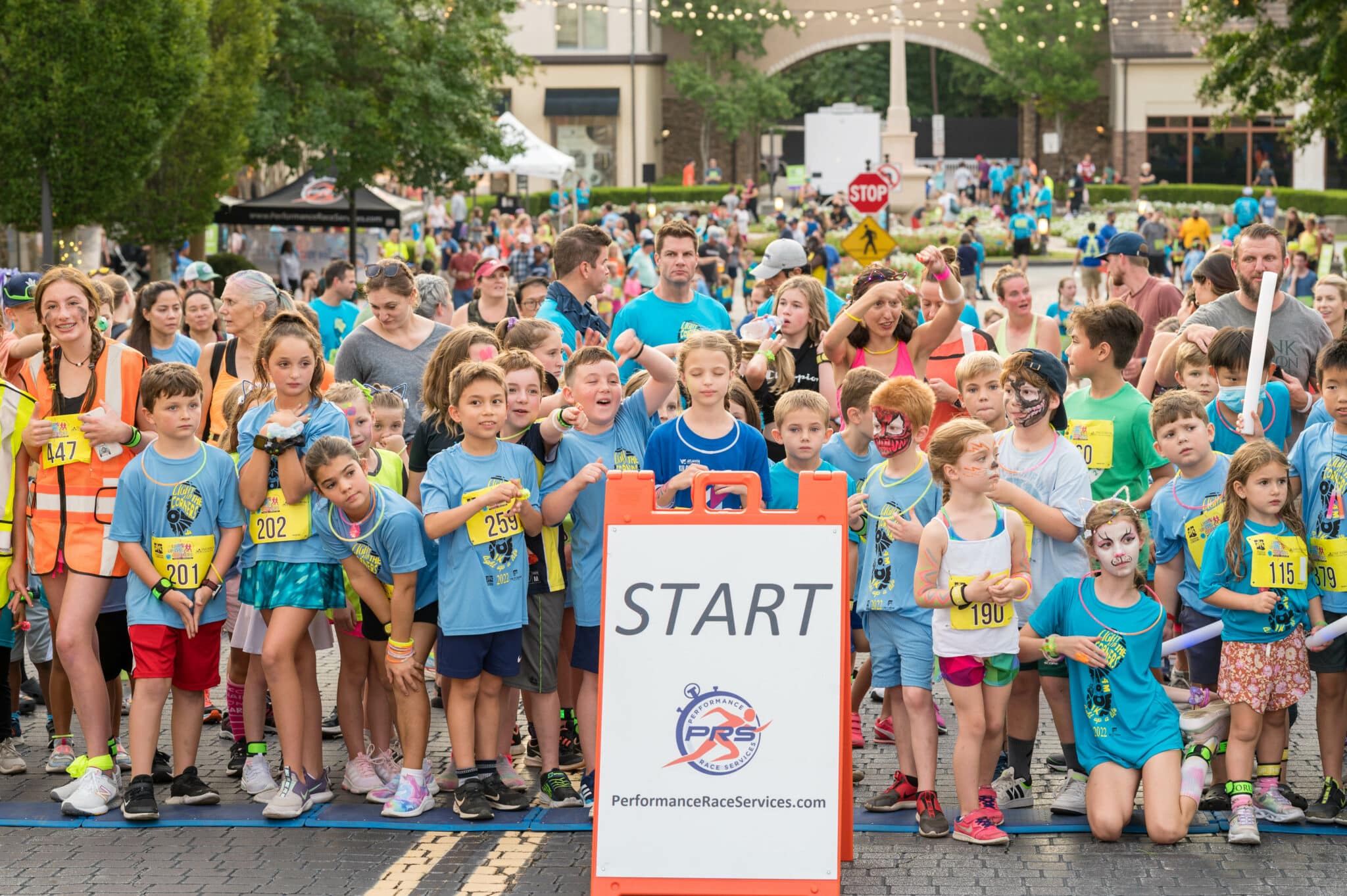 Here's a chance to experience LIGHT UP The Corners again through our short video, created for Peachtree Corners Magazine by George Hunter (Rannulf.Media). The Forum Peachtree Corners was a great supporter of the event that raised funds for Robert D. Fowler Family YMCA located in the City of Peachtree Corners, Georgia
Interested in Gwinnett History?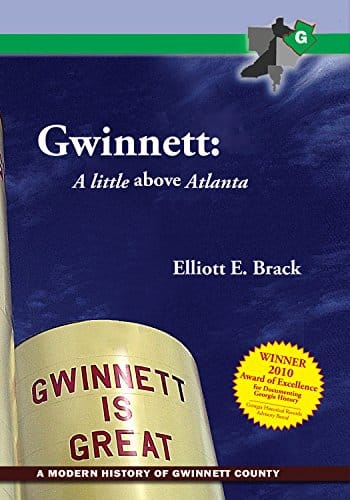 Gwinnett: A Little Above Atlanta is available as an ebook on Amazon and Barnes and Noble
Now re-printed in its third edition, Gwinnett: A Little Above Atlanta, the award-winning history of Gwinnett County, is once again available for purchase. It had sold out of its first two printings. The book won the 2010 Award of Excellence in Documenting Georgia History from the Georgia Historical Records Advisory Board. The book is available at Liberty Books, on the Historic Courthouse Square, in Lawrenceville. The hardback is also available at Old Town Antiques in Lilburn.
This modern Gwinnett history book was first published in 2008, with a second edition printed in 2011. The book concentrates on the growth of Gwinnett County since 1950, though a short section of the book highlights the county's earlier history. Included in the book are 143 tables with lists of officials holding offices in Gwinnett and its cities, plus extensive demographic information about the county. Two previous histories of Gwinnett by J.C. Flanagan took the history of Gwinnett up until 1950.
The history of Gwinnett is also available as an e-book from Amazon or Barnes and Noble for $9.95.