High Museum of Art to Present "Sally Mann: A Thousand Crossings" This Fall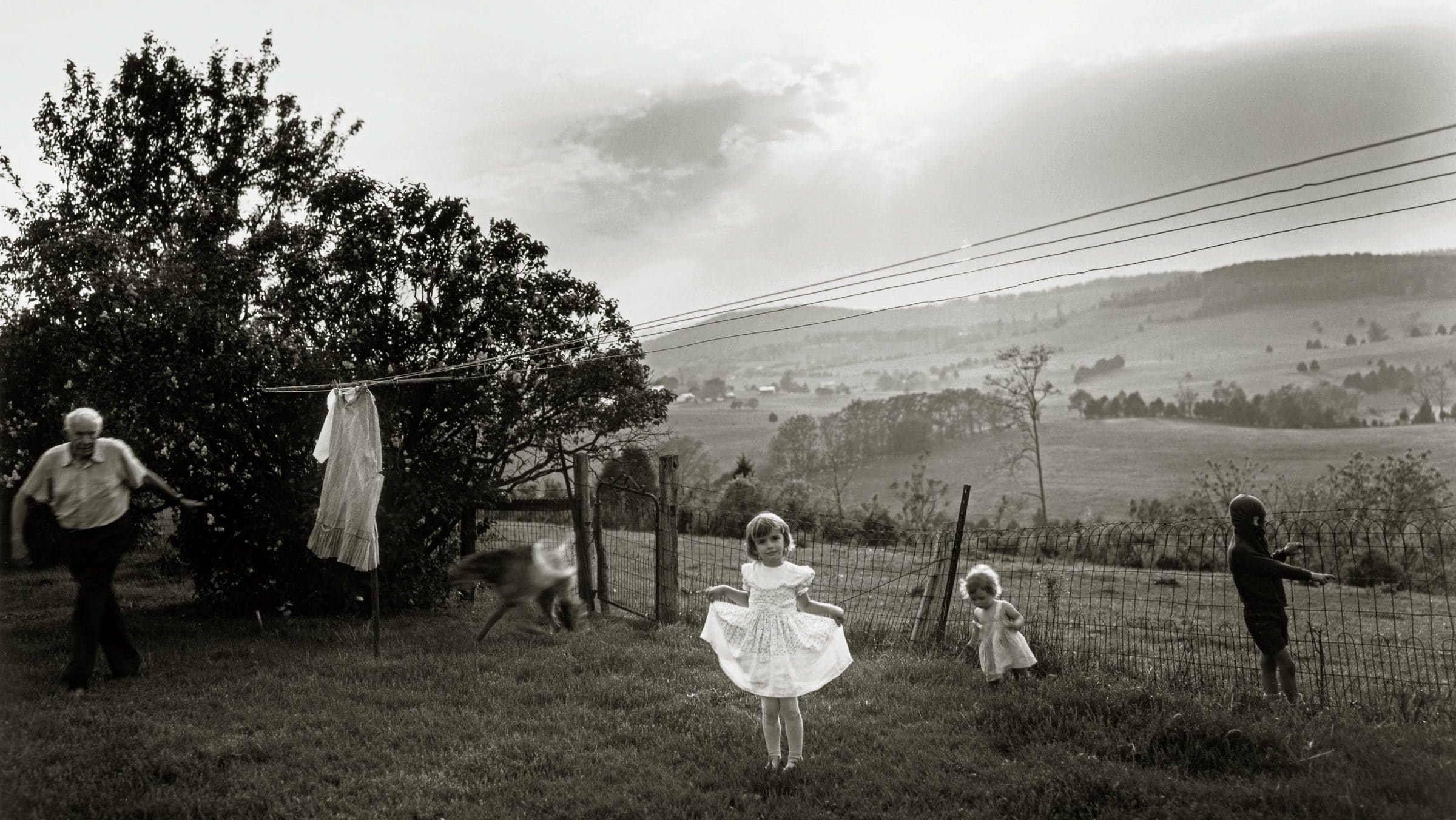 For more than 40 years, Sally Mann (American, b. 1951) has made experimental, elegiac and hauntingly beautiful photographs that explore the overarching themes of existence: memory, desire, death, the bonds of family and nature's indifference to human endeavor. This fall, the High Museum of Art will present the first major survey of her work to travel internationally, "Sally Mann: A Thousand Crossings" (Oct. 19, 2019–Feb. 2, 2020).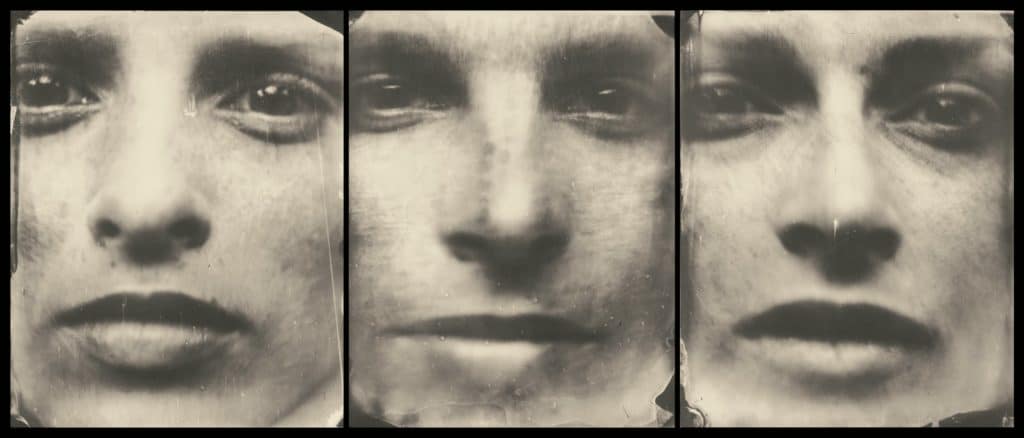 Organized by the National Gallery of Art in Washington, D.C., and the Peabody Essex Museum, Salem, Massachusetts, the exhibition presents figure studies, landscapes and architectural views that are united by their common origin and inspiration in the American South. Using her deep love of her homeland and her knowledge of its historically fraught heritage, Mann asks powerful, provocative questions—about history, identity, race and religion—that reverberate across geographic and national boundaries.
Sally Mann (American, born 1951),The Ditch, 1987, gelatin silver print, The Art Institute of Chicago, Gift of Sally Mann and Edwynn Houk Gallery
The exhibition is co-curated by the High's recently appointed Donald and Marilyn Keough Family Curator of Photography Sarah Kennel (previously with the Peabody Essex Museum), who developed the project with Sarah Greenough, senior curator of photographs at the National Gallery.
"I'm thrilled to launch my tenure at the High with 'A Thousand Crossings,' an exhibition that is not only dear to my heart, but also makes perfect sense for the museum, which awarded Sally Mann the first 'Picturing the South' commission in 1996. Mann's drive to ask the big questions—about love, death, war, race and the fraught process of growing up—coupled with her ability to coax powerful emotional resonances from the materials of her art make her one of today's most compelling artists."
"With this exhibition we continue to recognize of the importance of Mann's work, which explores themes that will strongly resonate with our regional audience but that also addresses universal human concerns," said Rand Suffolk, the High's Nancy and Holcombe T. Greene, Jr., director. "We are delighted to have Sarah on board to lead the project, and we look forward to bringing these powerful photographs to Atlanta."

"Sally Mann: A Thousand Crossings" investigates how Mann's relationship with the South—a place rich in literary and artistic traditions but troubled by history—has shaped her work. The exhibition brings together 109 photographs, including new and previously unpublished work, and is accompanied by a fully illustrated catalog that offers an in-depth exploration of the evolution of Mann's art.
Organized into five sections—Family, The Land, Last Measure, Abide with Me and What Remains, the exhibition opens with works from the 1980s, when Mann began to photograph her three children at the family's remote summer cabin on the Maury River near Lexington, Virginia. Made with an 8-x-10-inch view camera, the family pictures refute the stereotypes of childhood, offering instead unsettling visions of its complexity. Rooted in the experience of the natural environment surrounding the cabin—the Arcadian woodlands, rocky cliffs and languid rivers—these works convey the inextricable link between the family and their land and the sanctuary and freedom that it provided them.
The exhibition continues in The Land with photographs of the swamplands, fields and ruined estates Mann encountered as she traveled across Virginia, Georgia, Louisiana and Mississippi in the 1990s. Hoping to capture what she called the "radical light of the American South," Mann made pictures in Virginia that glow with a tremulous light, while those made in Louisiana and Mississippi are more blasted and bleak. In these photographs, Mann also began to experiment with her process, employing antique lenses, high-contrast Ortho film and the 19th-century wet plate collodion process. The resulting photographic effects, including light flares, vignetting, blurs, streaks and scratches, serve as metaphors for the South as a site of memory, violence, ruin and rebirth.
Mann used these same techniques for her photographs of Civil War battlefields in the exhibition's third section, Last Measure. These brooding and elusive pictures evoke the land as history's graveyard, silently absorbing the blood and bones of the many thousands who perished in battles such as Antietam, Appomattox, Chancellorsville, Cold Harbor, Fredericksburg, Manassas, Spotsylvania and the Wilderness.
In the early 2000s, Mann continued to reflect on how slavery and segregation had left their mark on the landscape of Virginia and, in turn, shaped her own childhood. The fourth section, Abide with Me, explores these entwined histories. Two groups of photographs imagine the physical and spiritual pathways for African Americans in antebellum and post–Civil War Virginia: the rivers and swamps that were potential escape routes for enslaved people and the churches that promised safe harbor, communion and spiritual deliverance. This section also includes photographs of Virginia Carter, the African American woman who served as Mann's primary caregiver.
A defining and beloved presence in Mann's life, Carter taught Mann about the profoundly complicated and charged nature of race relations in the South. The last component of this section is a group of pictures of African American men rendered in large prints (50 x 40 inches) made from collodion negatives. Representing the artist's desire to reach across what she described as "the seemingly untraversable chasm of race in the American South," these powerful photographs explore Mann's own position in relation to the region's fraught racial history.
The final section of the exhibition, What Remains, explores themes of time, transformation and death through photographs of Mann and her family. Her enduring fascination with decay and the body's vulnerability to the ravages of time is evident in a series of spectral portraits of her children's faces and intimate photographs detailing the changing body of her husband, Larry, who suffers from muscular dystrophy. The exhibition closes with several riveting self-portraits Mann made in the wake of an accident. Here, her links to Southern literature and her preoccupation with decay are in full evidence: the pitted, scratched, ravaged and cloudy surfaces of the prints function as analogues for the body's corrosion and death. The impression of the series as a whole is of an artist confronting her own mortality with composure and conviction.
"Sally Mann: A Thousand Crossings" will be presented in the High's Anne Cox Chambers Wing.
Sally Mann (American, born 1951), Deep South, Untitled (Bridge on Tallahatchie), 1998, gelatin silver print, Markel Corporate Art Collection

Sally Mann (American, born 1951), Hephaestus, 2008, gelatin silver print, Virginia Museum of Fine Arts, Richmond, Kathleen Boone Samuels Memorial Fund

Sally Mann (American, born 1951), St. Paul United Methodist 04:01, 2008-2016, gelatin silver print, Collection of the artist
About Sally Mann
Born in 1951 in Lexington, Virginia, Mann continues to live and work in Rockbridge County. She developed her first roll of film in 1969 and began to work as a professional photographer in 1972. She attended Bennington College, Vermont, and graduated in 1974 with a Bachelor of Arts in literature from Hollins College, Roanoke, Virginia, where she earned a Master of Arts in creative writing the following year. She has exhibited widely and published her photographs in the books "Second Sight: The Photographs of Sally Mann" (1983), "Sweet Silent Thought: Platinum Prints by Sally Mann" (1987), "At Twelve: Portraits of Young Women" (1988), "Immediate Family" (1992), "Still Time" (1994), "Mother Land: Recent Landscapes of Georgia and Virginia" (1997), "What Remains" (2003), "Deep South" (2005), "Sally Mann: Photographs and Poetry" (2005), "Proud Flesh" (2009), "Sally Mann: The Flesh and the Spirit" (2010) and "Remembered Light: Cy Twombly in Lexington"(2016). Mann's bestselling memoir, "Hold Still: A Memoir with Photographs"(2015), was a finalist for the National Book Award. In 1996, Mann was selected to inaugurate the High's "Picturing the South" photography series, a distinctive initiative that creates new bodies of work inspired by the American South for the Museum's collection. She has received numerous other honors as well as grants from the National Endowment for the Arts, the National Endowment for the Humanities and the Guggenheim Foundation. In 2011 Mann delivered the prestigious William E. Massey Sr. Lectures in the History of American Civilization at Harvard University.
Exhibition Catalog
Published by the National Gallery of Art, Washington, and the Peabody Essex Museum, Salem, Massachusetts, in association with Abrams, this richly illustrated monograph constitutes an in-depth exploration of the evolution of Mann's art through its five sections:Family, The Land, Last Measure, Abide with Me and What Remains. Plate sections are enriched by the inclusion of quotations from Mann herself and from her most beloved authors. Essays by curators Sarah Greenough and Sarah Kennel analyze Mann's photographic development in concert with her literary interests and Mann's family photographs, respectively. In their valuable contributions, Hilton Als, New Yorker staff writer and recipient of the 2017 Pulitzer Prize for Criticism; Malcolm Daniel, Gus and Lyndall Wortham Curator of Photography, The Museum of Fine Arts, Houston; and Drew Gilpin Faust, former president and Lincoln Professor of History, Harvard University, explore literary and photographic responses to racism in the South, Mann's debt to 19th-century photographers and techniques, and the landscape as repository of cultural and personal memory. Featuring 230 color illustrations, the 332-page catalog will be available at the High Museum Shop.
Exhibition Organization and Support
"Sally Mann: A Thousand Crossings" is organized by the National Gallery of Art, Washington, and the Peabody Essex Museum, Salem, Massachusetts. This exhibition is made possible by Premier Exhibition Series Sponsor Delta Air Lines, Inc.; Exhibition Series Sponsors Georgia Natural Gas, Northside Hospital and WarnerMedia; Premier Exhibition Series Supporters the Antinori Foundation, Sarah and Jim Kennedy, Louise Sams and Jerome Grilhot, and wish foundation; Benefactor Exhibition Series Supporter Anne Cox Chambers Foundation; Ambassador Exhibition Series Supporters Tom and Susan Wardell and Rod Westmoreland; and Contributing Exhibition Series Supporters Lucinda W. Bunnen, Marcia and John Donnell, W. Daniel Ebersole and Sarah Eby-Ebersole, Peggy Foreman, Robin and Hilton Howell, Mr. and Mrs. Baxter Jones, Margot and Danny McCaul, Joel Knox and Joan Marmo, and The Ron and Lisa Brill Family Charitable Trust. Generous support is also provided by the Alfred and Adele Davis Exhibition Endowment Fund, Anne Cox Chambers Exhibition Fund, Barbara Stewart Exhibition Fund, Dorothy Smith Hopkins Exhibition Endowment Fund, Eleanor McDonald Storza Exhibition Endowment Fund, The Fay and Barrett Howell Exhibition Fund, Forward Arts Foundation Exhibition Endowment Fund, Helen S. Lanier Endowment Fund, Isobel Anne Fraser–Nancy Fraser Parker Exhibition Endowment Fund, John H. and Wilhelmina D. Harland Exhibition Endowment Fund, Katherine Murphy Riley Special Exhibition Endowment Fund, Margaretta Taylor Exhibition Fund, and the RJR Nabisco Exhibition Endowment Fund.

About the High Museum of Art
Located in the heart of Atlanta, Georgia, the High Museum of Art connects with audiences from across the Southeast and around the world through its distinguished collection, dynamic schedule of special exhibitions and engaging community-focused programs. Housed within facilities designed by Pritzker Prize–winning architects Richard Meier and Renzo Piano, the High features a collection of more than 17,000 works of art, including an extensive anthology of 19th- and 20th-century American fine and decorative arts; major holdings of photography and folk and self-taught work, especially that of artists from the American South; burgeoning collections of modern and contemporary art, including paintings, sculpture, new media and design; a growing collection of African art, with work dating from pre-history through the present; and significant holdings of European paintings and works on paper. The High is dedicated to reflecting the diversity of its communities and offering a variety of exhibitions and educational programs that engage visitors with the world of art, the lives of artists and the creative process. For more information about the High, visit www.high.org.
"Coney Island: Visions Of An American Dreamland" Exhibit Opens At Gwinnett Environmental And Heritage Center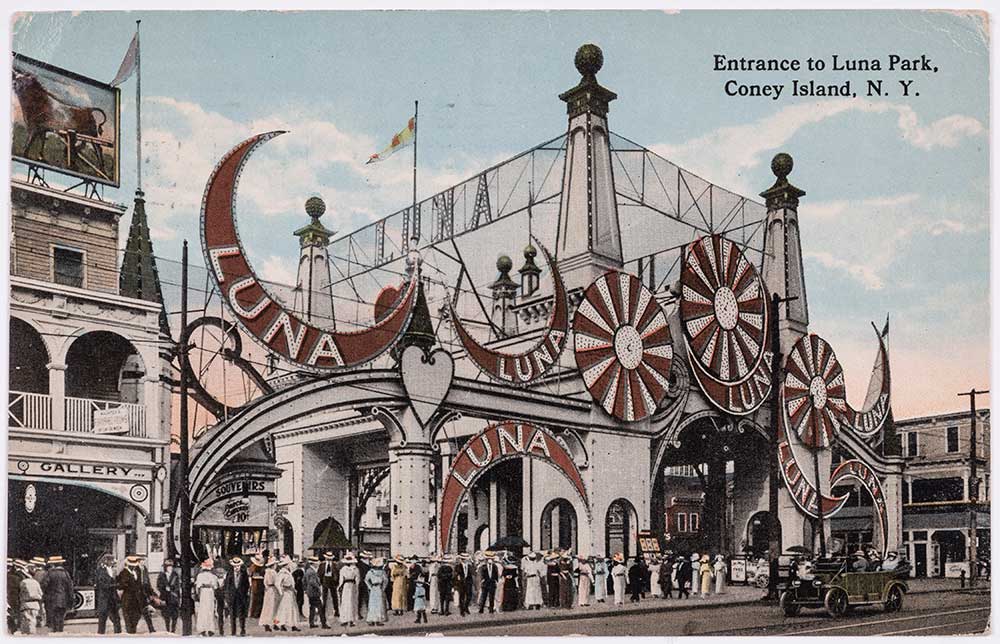 A traveling exhibit exploring Coney Island will be on display at the Gwinnett Environmental and Heritage Center through March 16, 2020.
The exhibit, adapted from the Wadsworth Atheneum Museum of Art's flagship exhibition "Coney Island: Visions of an American Dreamland, 1861–2008," brings to life the excitement of Coney Island, showing visitors how its magnetic world of attractions has become a touchstone for American mass culture and popular recreation.
The exhibition investigates the rise of American leisure and traces Coney Island's influence on amusement parks and popular culture throughout the country. Photographs, ephemera, film clips and hands-on interactives immerse visitors in the experience of Coney Island.
This exhibition was organized by Wadsworth Atheneum Museum of Art, Hartford, Conn, in partnership with Mid-America Arts Alliance, Kansas City, Mo. This exhibition is made possible by NEH on the Road, a special initiative of the National Endowment for the Humanities.
It is adapted from the traveling exhibition "Coney Island: Visions of an American Dreamland, 1861–2008" and organized by Robin Jaffee Frank, Ph.D., former Chief Curator and Krieble Curator of American Paintings and Sculpture at the Wadsworth Atheneum Museum of Art. It was supported by grants from the National Endowment for the Humanities, the Henry Luce Foundation, and The Mr. and Mrs. Raymond J. Horowitz Foundation for the Arts, Inc. It was adapted and toured for NEH on the Road by Mid-America Arts Alliance. Any views, findings, conclusions or recommendations expressed in this exhibition do not necessarily represent those of the National Endowment for the Humanities.
Admission is free. The Gwinnett Environmental and Heritage Center is located at 2020 Clean Water Drive, Buford Ga., 30519.
Fourteenth Annual Spooky Mill Festival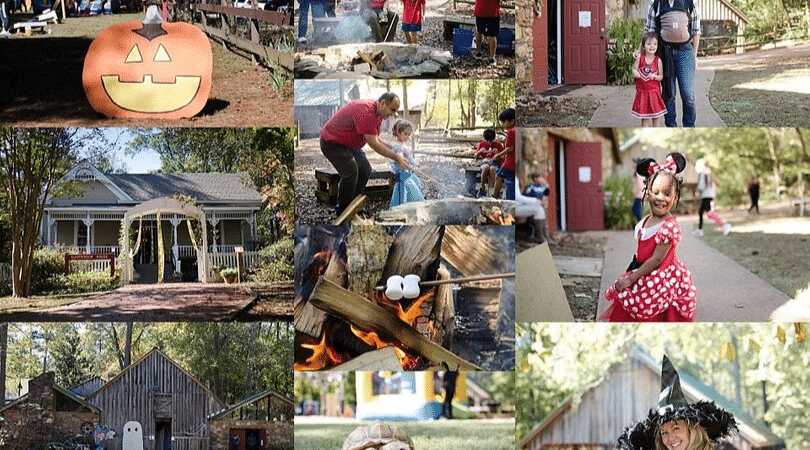 Autrey Mill Becomes Haunted!
Autrey Mill Nature Preserve and Heritage Center is preparing for our fourteenth annual Spooky Mill. Visitors of all ages are encouraged to dress in their scariest, silliest or wackiest costumes for this rain or shine event held on both Friday, October 25th and Saturday, October 26th from 6:00 to 9:00 pm. Special attractions cost from 1 to 3 tickets: single tickets $1.00 or you can buy 25 tickets for $20.00. A purchase of 15 tickets will ensure your child can do every activity.
Refreshments will be for sale under the Pole Barn for our guests. There is no charge for parking, however space is limited. Junior Spooky Mill, an event for the younger ghosts and goblins up to age 6 will take place on Sunday, October 27th from 1:00 pm to 4:00 pm. Junior Spooky Mill is a $5.00 per child flat rate.
Spooky Mill is an annual fundraiser providing a safe and kid-friendly environment for Halloween family fun. Attendees can Trick-or-Treat in the Heritage Village and purchase tickets for activities, such as a not too scary Haunted House, bouncy house, concessions, carnival style games, activities, and lots more! 
Autrey Mill Nature Preserve and Heritage Center is located on 46 acres of woodlands and wetlands in the Johns Creek area. Although Autrey Mill is a city-owned park, all of the programs and special events are paid for by the non-profit association. Open year round, Autrey Mill provides opportunities for visitors to explore nature and historical buildings from Johns Creek. Autrey Mill offers a variety of programs, including special events like Spooky Mill, classes of nature- and history-based curriculum for all ages, public programs, summer camps, field trips, and a natural history museum featuring both native and exotic animals, and a brand new Farm Museum featuring farm equipment dating back to the early 20th century. For more information about Spooky Mill and other Autrey Mill programs, please visit our website at www.autreymill.org.
Check out our website www.autreymill.org to discover more ways to explore Autrey Mill. For any questions, please call (678)366-3511 or email info@autreymill.org
Autrey Mill Nature Preserve & Heritage Center is a non-profit, 501(c)3 charity, established in 1988.

Hillary, Chelsea Clinton and Nikki R. Haley Headline this Years MJCCA's Book Festival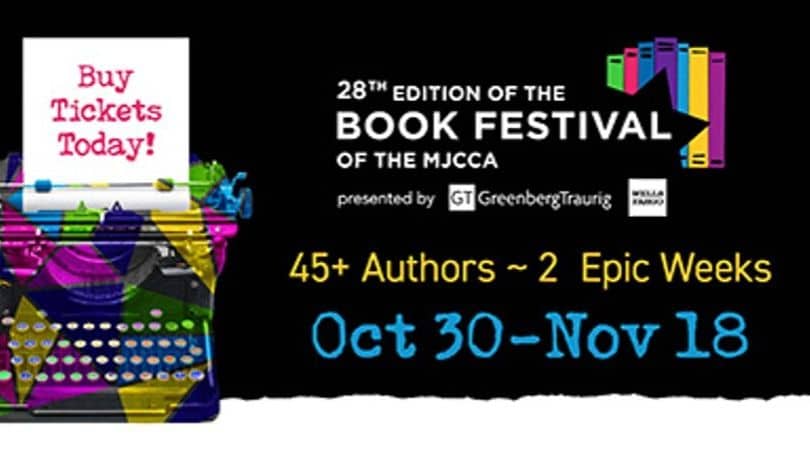 Calling all book lovers! From October 30 – November 18, 2019, theBook Festival of the MJCCA will celebrate 28 years of bringing culture and conversation to the greater Atlanta community. This year's Book Festival repertoire of 45+ authors has something to offer all festival-goers. More than 13,000 people from across the Southeast will come to engage with and listen to their favorite local, national, and international authors. All events will be held at the Marcus Jewish Community Center of Atlanta (MJCCA), 5342 Tilly Mill Road, Dunwoody.
Purchase Tickets/More Info: Purchase tickets for each individual event, or, for a better value, purchase a series pass for access to most of our November events. Some events are free. Call the MJCCA Box Office at 678.812.4002, email bookfestival@atlantajcc.org, or visit us online at atlantajcc.org/bookfestival. Tickets are now on sale for all events.
Book Festival of the MJCCA Co-Chairs
"We are thrilled about this year's lineup," said Book Festival Co-Chair Deena Profis. "The 28th Edition of the Book Festival of the MJCCA features everyone from acclaimed actors and renowned political figures; to historians and award-winning novelists; to authors presenting award-winning cookbooks and riveting memoirs. We truly have something for everyone."
"Included in our exciting lineup are some of Atlanta's best local authors presenting their work," explained Book Festival Co-Chair Susie Hyman. "Additionally, I am thrilled that we will bring back our 'In Conversation' interviews between authors and local journalists; as well as various events with book clubs from throughout the city."
Complete Author Lineup (Oct. 30 – Nov. 18, 2019):
Wednesday, October 30, 7:30 pm – (Member/Community $15-$75)
HENRY WINKLER and LIN OLIVER, Alien Superstar
Opening Night
In Conversation with Holly Firfer, CNN Journalist
From the New York Times bestselling authors Henry Winkler and Lin Oliver comes a new, out-of-this-world middle-grade series about a space alien who visits Hollywood as a tourist and becomes a star!
Henry Winkler is an Emmy Award-winning actor, writer, director, and producer who has created some of the most iconic TV roles, including the Fonz in Happy Days and Gene Cousineau in Barry.
Lin Oliver is a children's book writer and a writer and producer for both TV and film. She is currently the executive director of the Society of Children's Book Writers and Illustrators. They both live in Los Angeles.
Saturday, November 2, 8:00 pm – (Member $18* / Community $25*)
BEN MEZRICH, Bitcoin Billionaires: A True Story of Genius, Betrayal, and Redemption
In Conversation with Nadia Bilchik, CNN Editorial Producer and Bestselling Author
From Ben Mezrich, the New York Times bestselling author of The Accidental Billionaires and Bringing Down the House, comes Bitcoin Billionaires—the fascinating story of brothers Tyler and Cameron Winklevoss's big bet on cryptocurrency and its dazzling pay-off.

Ben Mezrich's 2009 bestseller The Accidental Billionaires is the definitive account of Facebook's founding and the basis for the Academy Award–winning film The Social Network. Two of the story's iconic characters are Harvard students Tyler and Cameron Winklevoss: identical twins, Olympic rowers, and foils to Mark Zuckerberg. Bitcoin Billionaires is the story of the brothers' redemption and revenge in the wake of their epic legal battle with Facebook.
Sunday, November 3, 12:00 pm – (Member: $10 / Community: $15)
One Program, Two Authors
In Conversation with Dr. Catherine M. Lewis, Professor of History, Kennesaw State University
The Volunteer is the incredible true story of a Polish resistance fighter's infiltration of Auschwitz to sabotage the camp from within, and his death-defying attempt to warn the Allies about Nazi plans for a "Final Solution" before it was too late.
After learning about Nazi persecution of his family, Herschel Grynszpan, an impoverished 17-year-old Jew living in Paris, went to the German Embassy and shot the first German diplomat he saw. Hitler and Joseph Goebbels made the diplomat's death their pretext for the state-sponsored wave of anti-Semitic terror known as Kristallnacht. Overnight, Grynszpan was front-page news and a pawn in a global power struggle.
Sunday, November 3, 3:30 pm – (Member/Community: $10-$75)
In Conversation with Mara Davis, Local Media Personality
Each week, six million Americans tune in to the Emmy-nominated hit show American Ninja Warrior (ANW) to watch everyday people take on extraordinary obstacles. ANW's beloved co-host Akbar Gbajabiamila knows all about tackling obstacles. The son of Nigerian immigrants, he is one of seven siblings who grew up in South Central Los Angeles at the height of the L.A. riots. In his new book, Everyone Can Be a Ninja, Gbajabiamila draws inspiration from both the fierce competitors on his show and his own unlikely path to success to outline what it takes to become a modern-day ninja. Member/Com: $35–75
Sunday, November 3, 7:30 pm –(Member/Community: $35-75, Includes one hardcover copy of the book.)
In Conversation with Holly Firfer, CNN Journalist
If your mom told you "it's what on the inside that counts," then she probably was never a competitive figure skater. Olympic bronze medalist, Adam Rippon, has been making it pretty for the judges even when everything was an absolute mess below the surface.
From taking a bus with ex-convicts to being so poor he could only afford to eat the free apples at his gym, Rippon got through the toughest times with a smile on his face and glint in his eye. Beautiful on the Outside looks at his journey from being a home-schooled kid in Scranton, Pennsylvania, to becoming an Olympic athlete, Dancing with the Stars champion, LGBTQ activist, and Dancing with the Stars: Junior judge. It may be what's on the inside that counts, but life is so much better when it's beautiful on the outside.
Monday, November 4, 12:00 pm – (Member: $10 / Community: $15)
In Conversation with Victoria Comella, Freelance Writer
From the author of the multi-million copy bestseller, The Tattooist of Auschwitz, comes a new novel based on an incredible true story of love and resilience. In 1942, Cilka is just 16 years old when she is taken to the Auschwitz-Birkenau Concentration Camp, where the commandant immediately notices how beautiful she is. Forcibly separated from the other female prisoners, Cilka learns quickly that power equals survival. When the war is over and the camp is liberated, freedom is not granted to Cilka: She is charged as a collaborator for sleeping with the enemy and sent to a Siberian prison camp. But did she really have a choice? Where do the lines of morality lie for Cilka?
Monday, November 4, 7:30 pm – (Member: $15 / Community: $20)
JULIE SALAMON, An Innocent Bystander: The Killing of Leon Klinghoffer
In Conversation with Gail Evans, Former EVP, CNN; Bestselling Author
In October 1985, Leon Klinghoffer, a disabled Jewish New Yorker, boarded the Achille Lauro with his wife to celebrate their 36th wedding anniversary. Four days later, four Palestinian fedayeen hijacked the ship and took the passengers and crew hostage. Klinghoffer was shot in the head, his body and wheelchair thrown overboard. His murder became a flashpoint in the struggle between Israelis and Arabs, giving Americans a horrifying preview of terrorism hitting home. This geopolitical thriller is filled with the tension wrought by terrorism and its repercussions today.
Tuesday, November 5, 12:00 pm – (Member: $10 / Community: $15)
One Program, Two Authors
In Conversation with Lisa Shore, Bestselling Author
Sylvie Snow knows the pressures of expectations. A woman is supposed to work hard, but never be tired; age gracefully, but always be beautiful; fix the family problems, but always be carefree. Sylvie does the grocery shopping, laundry, scheduling, schlepping, and the PTA-ing, while planning her son's bar mitzvah and cheerfully tending to her
her husband, Paul, who's been lying on the sofa with a broken ankle. She's also secretly addicted to her husband's Oxycontin. She tells herself the pills are temporary, just a gift, and that she'll go back to her regularly scheduled programming when the supply runs out. But days turn into weeks, and Sylvie slips slowly into a nightmare. As the bar mitzvah nears, the family must face the void within themselves.
Kerrie O'Malley, jobless and in an unfulfilling relationship, knows the exact moment when her life veered off course—the night she was irrevocably wronged by someone she looked up to. When Kerrie sees the woman who destroyed her life on television 18 years later, a fire ignites inside her. The stakes are high. The risks are perilous.
But she'll stop at nothing to achieve the retribution she deserves. Jordana Pierson appears to have it all: wealth, glamour, a handsome husband, and a thriving wedding concierge business. Her record is spotless. Her business is flourishing. No one knows the truth about her and the dark shadows of her past. No one, that is, except Kerrie. Pretty Revenge is a riveting novel bursting with twists, turns, and suspenseful exploration of how far someone will go for vengeance.
Tuesday, November 5, 7:30 pm –(Member: $18 / Community: $25)
JODI KANTOR, She Said
In Conversation with Kim Severson, Pulitzer Prize-Winning New York Times Bureau Chief, Atlanta
From Jodi Kantor, one of the two Pulitzer Prize-winning reporters who broke the news of Harvey Weinstein's sexual harassment and abuse for the New York Times, comes the thrilling untold story of their investigation and its consequences for the #MeToo movement.
Within days after their initial Weinstein story was published in the New York Times, a veritable Pandora's box of sexual harassment and abuse claims was opened. Women all over the world came forward with their own traumatic stories about the prominent Hollywood producer. She Said tells a thrilling story about the power of truth, with shocking new information from hidden sources. Kantor and Twohey describe the consequences reporting for the #MeToo movement and journeys of the women who spoke up—for the sake of other women, for future generations, and for themselves.
Wednesday, November 6, 12:00 pm – (Member: $10 / Community: $15)
In Conversation with Gail Evans, Former EVP, CNN; Bestselling Author
One Program, Two Authors
On a late summer day in 2006, Perry Brickman and his wife attended an exhibit on the history of Jewish life at Emory University and were astonished to come face-to-face with documents suggesting Brickman and many others failed out of Emory's dental school because they were Jewish. They embarked on a path to uncover the truth.
Despite resistance, Brickman was determined to continue extracting evidence hidden in archives. After five years of identifying, interviewing, and recording the victims, Brickman was finally permitted to present his documentary to Emory officials and ask for redemption for the stain they had made. As a result, he was presented with the Emory University Maker of History Award for his journalistic excellence in exposing a long history of anti-Semitism in the Emory University dental school.
SHERRY FRANK, A Passion to Serve: Memoirs of a Jewish Activist
Sherry Frank's fascinating memoir relates the compelling stories from her more than 50 years as a community activist and Jewish board member in Atlanta. The former Southeastern Area Director for the American Jewish Committee has partnered with some of Atlanta's most influential politicians and city leaders to build bridges of understanding across race and religion. She has been involved in combating all forms of discrimination, preserving Atlanta's Jewish history, and building support for Israel. Here, she shares her own spiritual journey and expression of her proud Jewish identity. Through it all, she has been an active feminist and a champion for civil and human rights and equality for all. This is her story.
Wednesday, November 6, 7:30 pm – (Member: $18 / Community: $25)
PAT MITCHELL, Becoming a Dangerous Woman
Raised on a cotton farm in small town, Georgia with no money or connections, Pat Mitchell grew to become a consummate media game-changer. She was the first female president of PBS and of CNN productions and a visionary, award-winning TV and film producer, fully engaged on the front lines of cultural change. What makes Mitchell dangerous is her lifelong insistence on redefining power on her terms, and in leveraging that power to manifest a better world.
In Becoming a Dangerous Woman, she shares her unprecedented rise in media and global affairs. Mitchell takes us on a lively journey, sharing intimate anecdotes about navigating the power paradigms of Washington, DC and Hollywood, traveling to war zones, pressing Fidel Castro to make a historic admission about the Cold War, and matching wits with Ted Turner. E
Thursday, November 7, 10:00 am – (Free and Open to the Community)
One Program, Two Authors
In Conversation with Rabbi Brian Glusman, MJCCA
When Lynn Garson's marriage ended in divorce, she refused to give up on love, romance, and "happily ever after." Her quest to find Mr. Right led her from blind dates to dating apps, from drinks at the Buckhead Ritz Carlton to finding silverfish in a boyfriend's guest bed (she has the video evidence to prove it). Lynn recounts her experiences in the modern dating scene with honesty and humor. Through the ups and downs of her dating adventures, she never loses her manners, her wit, or her optimism. For anyone who's ever been on a bad date but still believes in true love, you'll find a kindred spirit in Lynn Garson. Her hilarious memoir is what happens when Sex and the City meets Grace and Frankie!
Loving Out Loud (LOL) is a little book with a big message: you have the power to make a positive impact on someone's day, every day, and it isn't nearly as hard as you think. Robyn Spizman, an award-winning, New York Times bestselling author, speaker, and veteran media personality, has spent her career finding ways to make others happy with gifts and actions. Observing how the smallest compliment or remark of appreciation can transform an awkward moment into one of connection and joy, she set out to let others know we are paying attention, we care, and we appreciate them. With LOL snapshots and LOL daily suggestions in numerous categories, Loving Out Loud is poised to inspire a movement toward a kinder, more engaged community.
Thursday, November 7, 12:30 pm – (Member: $10 / Community: $15)
One Program, Two Authors
Although many books and literary analyses have been written about Anne Frank's life and diary, none have explored the surprising global influence her story had on shaping the moral framework of young people. In this fascinating study, Gillian Walnes Perry explores the various legacies of Anne Frank's influence, which was sparked by the Amsterdam Ann Frank House's traveling exhibition, viewed by more than 9 million people. Global icons such as Nelson Mandela and Audrey Hepburn modeled the influence that Anne Frank had on shaping their own lives. Walnes Perry shares new insights into the real Anne Frank, from those who actually knew her.
Meg Waite Clayton conjures her best novel yet with a pre-World War II story centering on the Kindertransports that carried thousands of children out of Nazi-occupied Europe and one brave woman who helped them escape. In 1936, the Nazis are loud, brutish bores to 15-year-old Stephan Neuman, the son of a wealthy and influential Jewish family and his best friend, Žofie-Helene, a Christian girl whose mother edits a progressive, anti-Nazi newspaper. But the two adolescents' carefree innocence is shattered when the Nazis take control. There is hope when a member of the Dutch resistance risks her life smuggling Jewish children out of Nazi Germany. It is a mission that becomes even more dangerous after Hitler's annexation of Austria, when European countries closed their borders to the growing number of refugees desperate to escape.
Thursday, November 7, 6:30 pm – (Free and open to all)
Kristallnacht Commemoration at the Besser Memorial Holocaust Garden
The program features Guest Speaker Gillian Walnes Perry, Co-Founder and Honorary Vice President, Anne Frank Trust UK. Please join Marlene and Abe Besser and Rabbi Brian Glusman at the Besser Holocaust Memorial Garden as we light the torches and pay tribute to those who lost their lives during one of the most horrific nights in Jewish history.
Thursday, November 7, 7:30 pm – (Member: $15 / Community: $20)
One Program, Two Authors
In Conversation with Dr. Catherine M. Lewis, Professor of History, Kennesaw State University
In early 1939, 15-year-old Renia Spiegel wrote the first entry in her diary. Like Anne Frank, Renia's diary became a record of her daily life as the Nazis spread throughout Europe. With poignant and thoughtful poetry, she writes of her mundane school life in Poland, daily drama with friends, falling in love with her boyfriend Zygmund, and the agony of missing her mother, separated by bombs and invading armies. When Renia was sent to the ghetto, Zygmund is able to smuggle her out to hide with his parents. The diary ends in July 1942, with an entry by Zygmund after Renia is murdered by the Gestapo. Renia's Diary includes a preface, afterword, and notes by her surviving sister, Elizabeth Bellak. With this extraordinary historical document, Renia Spiegel survives through the beauty of her words and the efforts of those who loved her and preserved her legacy.
Berlin, 1942. The Gestapo arrested Bert Lewyn (Bev's father-in-law) and his parents, sending the latter to their deaths and Bert to work in a factory making guns for the Nazi war effort. Bert goes underground and finds shelter with compassionate civilians, people who find his skills useful, and in cellars of bombed-out buildings. Without proper identity papers, he survives as a hunted Jew in the flames and terror of Nazi Berlin in part by successfully mimicking non-Jews, even masquerading as an SS officer. But the Gestapo are hot on his trail. Before World War II, 160,000 Jews lived in Berlin. By 1945, only 3,000 remained alive. Bert was one of the few, and his thrilling memoir offers an unparalleled depiction of the life of a runaway Jew caught in the heart of the Nazi empire.
Friday, November 8, 12:00 pm – (Member: $15 / Community: $20)
TZIPORAH SALAMON, The Art of Dressing
A designer, raconteur, author, model, and legendary New York style icon-about-town, Tziporah (Tzippy) has been the favorite subject of acclaimed photographers and artists. Tzippy has spent a lifetime collecting remarkable clothes, hats, and accessories, assembling them into outfits she shares with the world from the seat of the shiny bike she rides all over Manhattan. In her award-winning one-woman stage show, Tzippy tells the remarkable story of her parents, Hungarian Jews who survived the Holocaust and fled to Israel, then New York. The performance showcases her legendary wardrobe of rare vintage and designer clothes that helped Tzippy find her way into many aspects of the fashion and style industries.er copy of the book.)
Saturday, November 9, 8:00 pm – (Member/Community: $36, Includes one hardcover copy of the book.)
PREET BHARARA, Doing Justice
In Conversation with Bill Nigut, Executive Producer, Political Rewind, Georgia Public Broadcasting
Former federal prosecutor for the Southern District of New York, Preet Bharara, gives an important overview of the way our justice system works, and why the rule of law is essential to our society in his book, Doing Justice: A Prosecutor's Thoughts on Crime, Punishment, and the Rule of Law. Using case histories and personal experiences, Bharara shows the thought process required to best achieve truth and justice in our society. Bharara uses anecdotes to illustrate the realities of the legal system, and the consequences of both action and inaction.
Sunday, November 10, 12:00 pm – (Member: $10 / Community: $15)
CHRIS EDMONDS, No Surrender
In No Surrender, Chris Edmonds tells the unforgettable and inspiring story of his father, Roddie Edmonds, a humble American soldier from Tennessee. Captured during the Battle of the Bulge in the waning days of WWII, Roddie became the highest-ranking American soldier at a Nazi POW camp.
Faced with an order to have the camp's Jewish prisoners present themselves at a morning roll-call, Roddie instead ordered every one of the 1,292 prisoners to form up in front of their barracks. "We are all Jews here," he told the German major, who responded by pressing the barrel of his Luger to Roddie's forehead, threatening to shoot him on the spot. The officer backed down when Roddie warned him, "You'll have to shoot all of us." More than 70 years later, this act of courage earned him Yad Vashem's Righteous Among the Nations from the State of Israel, the Congressional Medal of Honor, and the Congressional Gold Medal.
Sunday, November 10, 3:30 pm – (Member: $15 / Community: $20)
ALICE HOFFMAN, The World That We Knew: A Novel
In Conversation with Greg Changnon, Playwright and Former Columnist for the Atlanta Journal-Constitution