Capitalist Sage : Entrepreneurs Creating Mobile Food Events [Podcast]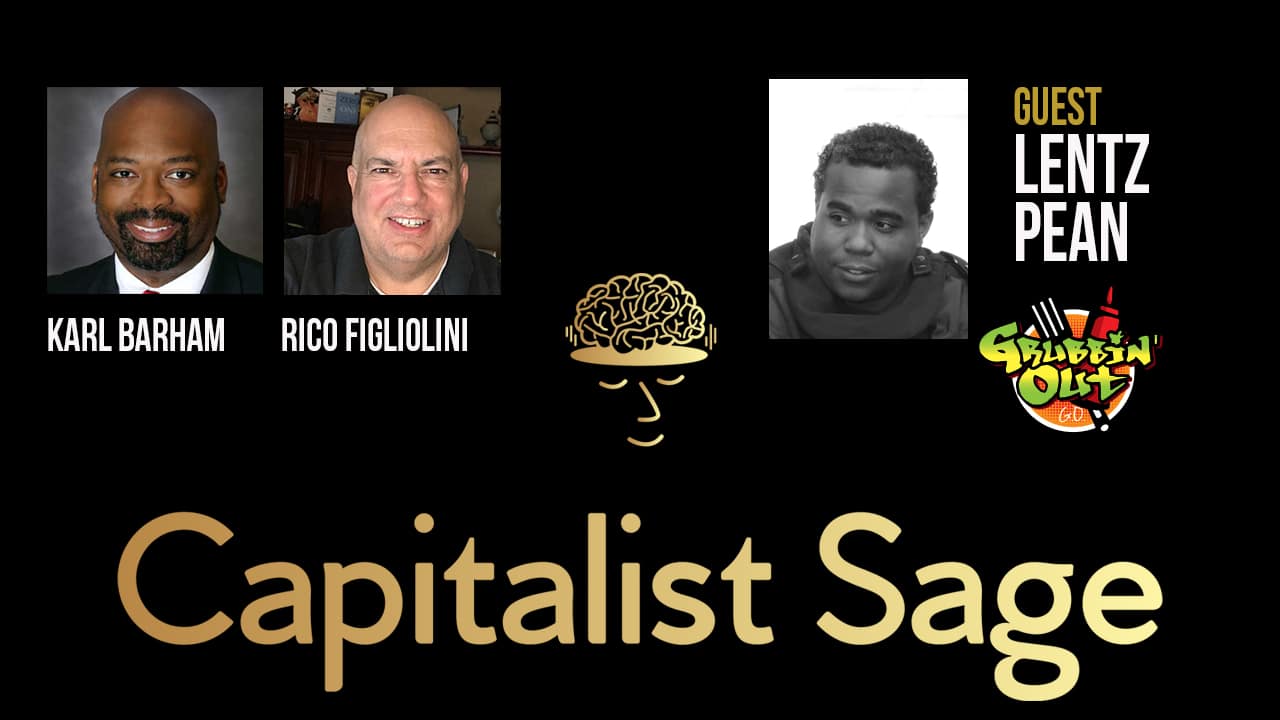 The business of food trucks in Atlanta, Geogia
Lentz Pean of Food Trucks Unlimited and Grubbin' Out ATL joined co-hosts Karl Barham and Rico Figliolini to give his sage advice on mobile food events and the food truck industry.
Lentz Pean is from Boston, Mass and is no stranger to business. In fact, he started running his family corner store at the age of ten. He went from Computer science major, to school teacher, to police officer, then entrepreneur. Currently he owns Food Trucks Unlimited, a food truck fabrication company, Grubbin' Out, a local metro Atlanta Food Truck and is the Founder and a partner of My Kitchen, a local catering company.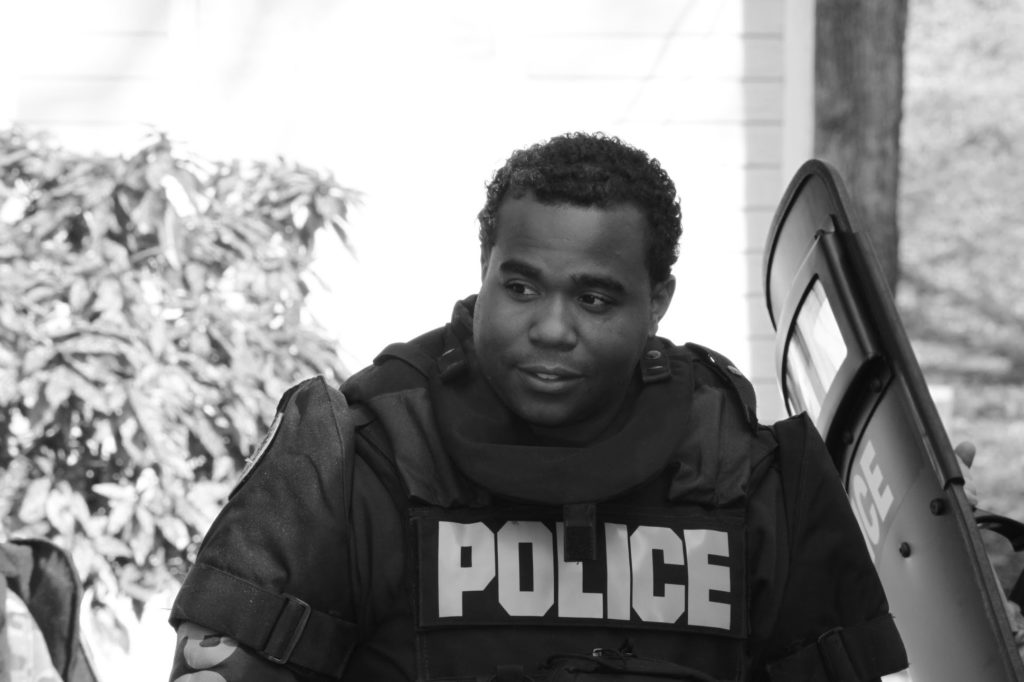 GRUBBIN' OUT From food truck burgers on the go to corporate events and on-location catering, we've got all the ingredients to make Grubbin' Out one of the best in the city. We also use only the freshest ingredients from local sources to bring incredibly good food and reasonable prices right to your door.
FOOD TRUCKS UNLIMITED Fully customized food trucks, mechanical repairs, equipment upgrades, parts and installation. Visit their Facebook page.
Find our family of podcasts including Capitalist Sage on Spreaker
Podcast transcript follows:
Karl: Welcome to the capital sage podcast, we're here to bring you advice and tips from seasoned pros and experts to help you improve your business. I'm Carl Barham with TransWorld business advisors and my co-host is Rico Figliolini with Mighty Rockets digital marketing and the publisher of the PeachTreeCorner magazine. Rico how about you introduce our sponsors.
Rico: You know we're just gripping around with more new sponsors. I love it I love it, So one of our original sponsors was ExploreGwinnett.org. They're essentially Gwinnett County's tourist bureau if you will and they run all sorts of events within Gwinnett County so that you can find out all the great food places, the diversity of this County, and all the richness to this County. Visit them at exploregwinnett.org because that's where you're going to get most of that information along with the top 10 list of videos that we've done together which are great too like the top ten date night places top 10 places to go out with your kids and a bunch of other things like that. Atlanta Tech Park we can't forget them because this is where we are right now this podcast.
Karl: Right here in Peachtree Corners,
Rico: Yeah this is great this is in technology park these guys have a tremendous amount of businesses working out of here it's really robust including the Southwest Gwinnett Chambers. Karl you're based out of here right?
Karl: right
Rico: And even mighty Rockets has a place a seat where we can go to so you can do everything from rent a full Suite or office space here down to even just coming in just for the day and plugging in.
Karl: Absolutely, or even if you have events where you need a room, a meeting room, training room, and a large event space facility for hosting conferences and different events.
Rico: And accommodate several hundred people at that, that's right the other responsibly had that we have a CMX Center Bistro and they are new to Town Center a great place they're like a four-star restaurant
Carl: Five-star restaurant
Rico: With the happens to show movies they do everything from scratch in the kitchen and lens those about this because this is what happens in the truck. So beautiful Cuisine stuff, scratch cocktails, they have over a dozen different cocktails they do from scratch the desserts were all from scratch nothing's Frozen. So a great place if you want to date night that is a great place to be, they're showing Spider-Man Far From Home this weekend, Toy Story 4 yesterday, which is supposed to be really cool, Annabelle comes home, and Rocket Man. Those are some of the movies playing this week there and a new sponsor that's coming on is Gwinnett Medical Center so Gwinnett Medical Center is now entering Peachtree Corners that have not been here in the city the can go to be conveniently located in the heart of our thriving Community it's a new center that's going to offer first-rate primary care and Specialty Services and if most people know where the Ippolito's Restaurant used to be that is the building they completely renovated and that's the building they're going to be so to learn more about that visit GwinnettMedicalCenter.org  forward slash PTC for Peachtree Corners not Peachtree City
Carl: Yeah I love how all these businesses are coming into Peachtree Corners and Gwinnett and just continue to expand. I know people are coming into the Town Centre and some of those other areas will see .
Rico: All these new restaurants.
Carl: Restaurants and just Community coming together they had some of the events over the past couple of weekends.
Rico: We had like seven thousand people at the last concert.
Carl: Concert with the cover band for Queen right.
Rico: Correct, yeah Queen Nation yeah and they have like six cameras pointing into town center down there with facial recognition and they're able to count so 7000 is a really good number.
Carl: Yeah, absolutely so what today our guest today is Lentz Pean. He's an entrepreneur, business owner, and also a food truck expert. I don't know if folks have been able to partake in this food truck movement but I love going around town and seeing all the different options around food trucks. Lentz owns several businesses including food trucks as well as he's got a business where he's a food truck architect and helps people bring their Vision to life around food trucks to help build their brand as they're going out there. But along with that he's also got some expertise on how to run those kind of businesses and some of the trends that have shifted to make food trucks so popular for a lot of entrepreneurs, and the best part about it he is right here in our back yards in Peachtree Corners in Norcross where he's operating and employing people in the community and just helping other entrepreneurs navigate all of the licensing the business aspects of it and just help them to be more successful. So, Lentz, I want to thank you for joining us today.
Lentz: Thank you for inviting me I appreciate it.
Carl: Why don't you tell us a little bit about your journey and getting into this business. I know where you started to where you've ended I don't know that anyone would have predicted that.
Lentz: Yeah, I am born and raised in Boston and I moved here for the Cost of living it was pretty high in Boston so my wife and I moved out here I became a police officer and I worked undercover narcotics. I spent some time on the SWAT team and working undercover we used to eat on food trucks quite often because I mean that's what we did, and I just had that urge I was like you know why can't I do this, because I mean it looks easy enough you know and I had some other businesses myself. Came home, told my wife what I'd discovered, and she's like ah not again, but then we went ahead and I purchased a trailer she named it Grubbing Out and assisted with the menu and that's where we started.
Karl: Wow, so as you started getting into that what did you notice. You know most people think about getting the food they go into restaurants what did you discover in starting a food truck that was that you found advantageous?
Lentz: Well first off the great part about it was we were able to go to the people instead of the people coming to us so for lunch we're at Atlanta, for dinner we're probably in DeKalb somewhere, so we were able to go where the people were and that cut down on our overhead costs significantly. We weren't having to pay for electricity bills, and this and that and the other so it made it very easy for us to navigate and become known in the in this in the city because we're everywhere so.
Karl: How about some of the things like as food trucks are to grow the regulation and controls and so on that.
Lentz: Permitting is tough, yeah it really is, you have to know what you're doing because every county needs a health department, the health department needs to inspect your truck. Oftentimes trucks don't realize that on any given day if you go from Fulton County to DeKalb County you may be inspected twice in the same day because you're in different counties. That's something you guys food truck owners fail to realize that permitting plays a big role in the city often times in different cities you need every city possibly can need a permit for every city along with your Fulton County or DeKalb County Health Department. Yeah and then the fire department they need to inspect you as well for every County, so it's a lot of paperwork and behind the scenes.
Rico: So what are you dealing with when you're saying you're in Fulton for lunch and then Dekalb for dinner how many departments are you actually dealing with?
Lentz: well you're dealing with the fire department you're dealing with the city of Atlanta you're dealing with the Fulton County Health Department so you're dealing with three different
Rico: Just in Fulton County alone.
Lentz: Just in Fulton County alone and do you need to say where you're going to be though yes you also need to provide them with a route list of where you going to be and if you don't you can face some fines for that.
Karl: Hm, I wonder if someone was thinking of starting a food truck what would be the first things you would advise them to consider before they make that plunge.
Lentz: I would tell him to don't try to reinvent the wheel. I mean it food truck the industry in itself it's cool enough and also keeps it basic keep it simple eight to ten menu items on your menu which is fine and watch your food costs and factor in employees employees employees. It's tough to find good help.
Rico: Do they meet you at where you go, or do you pick them up along the way?
Lentz: Well it depends on your finances is it really depends on my guys you know they I don't work the truck anymore so my guys are all full time so they meet at the kitchen and they prep the food and then they load it and then they go so they're on the truck all day. But there was a time where I was I pick people up and they'll meet me at events and things like that so yeah.
Karl: Well you mentioned prepping the food so besides having the food truck where people able to make food and to get it out explain how working with the kitchens work into that whole process.
Lentz: What a lot of trucks fail to realize as well is to operate in the state of Georgia you need to be affiliated with a commissary kitchen a base of operation where you prep your food. And I realize that pretty early in the game after I had already purchased the truck that I did have some sort of overhead. I have to pay for a kitchen and so early on I realized that's why well why can't I just create my own like what's the point of paying someone else to do this for me so that's when I started the second business which is my kitchen and that is a shared facility where I mentor and monitor and cook and prep all of the food and now we prep food for almost 30 food trucks now. And we're rocking and rolling right here in Peachtree Corners so it's pretty cool.
Karl: Wow so the first thing is getting a truck, and getting permitting, and so on determine your menu to turn into business getting aligned with the kitchen space for folks too. Do you ever see where people start off with a food truck and then evolve into a retail space?
Lentz: Yeah actually one of my mentors Will Turner he started the Black Skin Food Truck years ago. He's one of the guys that got me in the right direction in the industry he actually had started with just a truck now he has a restaurant right here in Peachtree Corners called The Black Skin yeah so yeah it's possible.
Karl: Really good food so I think what's really interesting about that is you could build your following first and then kind of experiment with your menu before you take the risk of the overhead and if you build a strong enough following you know that they'll follow you to the restaurant when you get there so it lowers the risk.
Lentz: Exactly, the restaurant industry is a really risky industry so it's a safer route to do it like that.
Rico: Do you find social media is really important for the food truck?
Lentz: It definitely is nowadays when everyone's always tweeting getting on Facebook everything so you just put it out there and people will follow.
Rico: Does Yelp actually review?
Lentz: Yelp does review some food trucks yeah
Rico: If you're not fixed it's almost like nothing funny about that
Lentz: yeah exactly there's no address catch it while you can
Karl: I like how you can follow on social media where the trucks are going to be. People being able to do that. What about the part of business forever seeing Food Truck starting to appear in office parks and giving office workers or people in certain areas options. Instead of there's usually most people have like maybe one hour lunch 30-minute lunch  but by the time they have to get to a place and order the food and eat and run back to the office but I'm always curious how do people get spots how do they know where to go and how was that managed?
Lentz: Well it's first off a lot of that is done through organizers and through coalitions. There are several food truck coalition's that are out there and there are a lot of organizers that's all they do. They create a company and they will market to complexes and business and say "hey look I have x number of food truck owners that work and that I'm affiliated with. Do you mind if I partner up with you all and then create a rotation where every day a different truck is out there?" Oftentimes the owner of the food truck will solicit themselves and just say "Hey, is it okay if I come out here every Tuesday and vend at your location?"
Rico: So short of if you get approval on something like that lets for a line to Tech Park let's say and you can be out here you don't need a permit to be out here
Lentz: Yes you do need a permit you need a Gwinnett mobile permit which is that from the health department. And then you need to go ahead and get a signed permission letter from the establishment stating that you have permission to be there. And then you have to give the health department your route list and let them know "Hey, I will be here and these are the times I'll be here"
Rico: So it's not like you could do it on the spur of the moment. That you do have some planning.
Lentz: Yeah that process can take all about a week, week and a half, it's not a big long process but it is paperwork behind it.
Rico: You know what I'm interested in if you don't mind that the truck is the biggest investment it seems.
Lentz: Yes it is
Rico: What how where do you go where do you buy the truck is it custom-built is there a place that actually makes these?
Lentz: Yeah and that leads us to my third company. What I realized you know my truck would break down. Even I have the kitchens I wasn't paying for a kitchen but then my out have truck issues that would have maintenance and my fryer would break or it will be wear and tear on the inside. So I hired a great group of guys and I and I and I noticed being in the food truck itself I noticed why I wouldn't do certain things. So now I build food trucks as well it's called Food Trucks Unlimited, and we're right here in Duluth and we custom make all of our food trucks so you can yeah whatever you desire we can do for you.
Rico: Square footage it doesn't matter?
Lentz: Yes,
Karl: So what is that process like, like if I came in with an idea for a food truck what is it how did it start to get the ideas formulated on what you're going to build?
Lentz: First, I would say I have a consultation with them and I try to figure out what their menu is. From when I figure out what their menu is then I can take him to a truck and then we can say ok since if you're going to be cooking this produce and that produce and this and that and the other you may need two fryers and one Grill and one and then figure it out from there. But sometimes their menu items are just way too big and we never even make it to the food I'm not going to sell you something that I don't think is going to be useful to you. So it's mainly done first from the menu.
Rico: And if I remember correctly from my days of looking at restaurants because I thought I'd open up one I mean you have to worry about cross-contamination you have to worry about certain foods. Maybe yes you're going to do one Seafood maybe you shouldn't even do it because,
Lentz: Exactly so that's why that's where the menu comes that comes in if you're going to be frying fish you can't fry fish and fry french fries and some people don't realize it. And it's yeah bad combination.
Karl: So what are popular types of menu items that are good businesses for a food truck that make a good profit can be made that seems to be popular?
Lentz: Well outside of plug-in grubbing out of course well we're just a simple slider truck honestly. We sell burgers and fries and that's it we keep it simple. The only choices we sell sliders tacos are always a great anything that you can find a way to put a Twist or a Flare on but still paying homage to the original is always great. You know and burgers tacos they find a way where you can customize it and still have some fun with it.
Karl: So that allows a much faster way to kind of innovate how important is it to change up the menu. I remember there was a grilled cheese truck that up in New York I remember go and they would have like different concoctions of grilled cheese sandwiches but they would rotate through so you don't go and eat the same thing every day there's always something new to try.
Lentz: Yeah I'm glad you said that because in New York well I'm from Boston but in the north these guys post in the same exact place every single day so to keep it new and fresh they do have to change up their menus whereas in the South we're always moving around so that's why it's actually more beneficial to hang out with the same menu because it's new and moving around. It's so many different cities so you don't really have that problem of having to recreate a brand-new menu.
Rico: Do you find that festivals or other types of events are more to your liking then just a corporate parking lot?
Lentz: It depends on what lane you want to play. In festivals it can be risky because the buying is risky because you sometimes you go up from 2 to 5, 6, thousand dollars to pay for this festival and God forbid it rains for the weekend or what but there are guys that I know that an industry they'll go to a festival and they'll do 30 40 50 thousand that weekend and that's what they do. And you know whereas other trucks are more comfortable in the day-to-day lunch dinner, lunch dinner, lunch dinner, and make their money that way so.
Karl: Well as you mentioned the kind of economics if we go the investment if someone was planning to start a food truck what would be what would they plan on investing or range of investment when you think about all that startup cost to get started?
Lentz: Well that's a good question because people somehow think that the food truck life is cheap. It's not a you know it's not one of those things you can start up in your basement and have fun with. The investment, it's somewhere around 50 to probably 75 80 thousand dollars for a used food truck if you're getting into a brand new food truck yeah it's going to be anywhere from 95 to $175,000. Of course financing is available but that's just for the truck itself not alone the permits and the paperwork and you know to start.
Rico: And that's all the restaurant equipment in the truck. Things that you have to pull out when you finally get to where you're going because these things that have to sit outside the truck probably.
Lentz: You want coolers, and things like that and tables but yeah to get you started you're looking at about you know $50, $60.
Rico: You bring your own type of stuff?
Lentz: Yeah I bring my own table that I like when guys hang out by my trucks.
Karl: But then on the flip side you know when you think about trucks that do well how much revenue can a truck that once they get up and running what's a range that a truck could make a good truck that's fairly popular?
Lentz: A good truck that's fairly popular is going to be around 250 to 600k a year.
Karl: That's amazing and I when I see restaurants there are a lot of restaurants that can I think there's on the web you can look at a Subway franchise. The average for Subway, they'll do in a year is about half a million five hundred thousand plus or minus is the average and so a food truck can do what a Subway would do.
Rico: And you can even cookie cut if you will I mean duplicate, clone, another truck doing the same exact thing you make all your food in the one place anyway, right? What are you doing on you're prepping all the food I guess and then you finish it up in the truck.
Lentz: At one point in time I had four or five grubbing outs in metro Atlanta and I had them out in different cities and different counties and it worked for me. The only thing was I had no life at all so I had to phase it back and just now I just do the one because it's a lot less pressure.
Rico: So let me ask you something. When you did the multiple trucks because this is it would make sense to me I guess,
Lentz: Go ahead, and I already know what you're going to ask
Rico: You revenue share with who's managing that truck you know
Lentz: No I didn't
Rico: Would that make sense?
Lentz: It would make sense that I wish I would've thought about it back then. It would make my life a lot easier but I wanted to be a little greedy with it to get more money and it was harder for me to find really good help and just because you double just because you have a second truck that doesn't equal the doubling around here your revenue. So it was more advantageous for me to take a step back.
Rico: Right, I can almost see the webcams in the truck yeah how you doing there fella?
Lentz: Oh that was me
Karl: So you know when you think about marketing and building that the first year building your following, what do you think being successful when what helps people be successful in marketing?
Lentz: I think the name has a great deal of help, the name helps oftentimes when your name is too crazy it kind of pigeonholes you in a way like you want to have something that's not too explicit. You know not too crazy something that is safe enough to go to vend out of a church because a lot of these businesses a lot of these trucks do a lot of money with churches and schools and elementary schools and colleges. But if your name is so obscene that you can't even get in there then that kind of puts you in a box of nightclubs and random places like that. Facebook is great for marketing of course and any type of social media platform you had it's always great so.
Karl: So what do you see out in the future food truck. Is there a trend or something that you think might come along and really have a big impact on food trucks going forward?
Lentz: I think we have to fix some legislation with the food truck industry. It's in Georgia that they still make it really hard for food trucks like I mentioned in the beginning. How every county is if counties are regulated by the state then why is it that  Cobb County and Fulton County the DeKalb why isn't that one Health Department why is it why can't we have a Universal Health Department that says hey I just inspected that truck 20 minutes ago? You know? But now that we switch counties it's like a whole new truck and we can't vend where we want to vend. There's a probably we have to have permission everywhere we go and in in the North or in other states like you know you can just pull up at any Street and build a following and say hey I'll be at this location every day if I want to and it's not like that in the South.
Karl: That's interesting because I remember there was always in New York and cities like that to food trucks been around ice cream trucks and front and the cards the vendor the hotdog false but they've been doing it longer and so I'm sure they've evolved.
Rico: You know and I think what happens there if I remember correctly thing in Manhattan a lot is that you know if you had that hot dog vendor there that guy owned that block.
Lentz: Right,
Rico: You didn't go near that's like a mafia its kind of like a mob it's like those magazine racks in supermarkets. Used to be, you're not in that rack when you place someone but its the same. Yeah, I see why Atlanta wants to sort of control that a little bit, this way you sort of remove that.
Karl: But it's not been keeping up because you think about Uber how it's impacted changing taxis. Uber eats, all these different things because the health department by county made sense when most food places were fixed, yes, but now that you've got a mobile food good. But never me you know morphing the regulations and so on to serve that because I don't think it's going down any time are you seeing more food trucks coming and business picking up?
Lentz: A new food truck opens up almost every day. I swear it feels like it honestly that their faster than ever the industry's really moving right now.
Karl: Oh good, well I thank you, Lentz, it has been really fascinating learning this. People probably don't think how big the food truck industry has been and how it is changing food and beverage and having you here sharing some of that it has been helpful. Want to thank you very much for taking time to come and speak with us today we want to thank Atlanta Tech Park for hosting a Capitalist Sage podcast and  if you ever want to space borrow rent some space or have a place to work with other entrepreneurs that are looking to build businesses here in the Peachtree Corner Norcross South Gwinnett area definitely worth taking a look at. I'm Karl Barham with Transworld business advisors of Atlanta Peachtree, we help people you know looking from getting from one business to the next whether they're selling whether they're buying but they're just thinking about new businesses to get into. So if you ever need help or conversation on any of those things feel free to reach out to myself at kbarham@tworld.com I did want to say Lentz if folks had questions and how to reach you how would be a good way to reach you?
Lentz: A few different ways, my kitchen you can look it up at www.ktcnspace.com. If you're looking for kitchen space, if you're looking for Grubbin Out its info@ grubbinout.com 404-781-8714, and if you're looking for a food truck to be built it's foodtrucksunlimited.com and that phone number is 762-244-9502.
Karl: Fabulous, thank you so much for that. So Rico, yeah, what do we got coming up in the near future?
Rico: There are all sorts of stuff. I mean you've already lined up but a few guests for Capital Sage is just which is great livinginPeachtreeCorners.com is where you find out all sorts and you can follow up yes front of their will from spreaker.com to search capitalist sage and confirm this or iTunes to do lessons subscribe, follow, and comment on it absolutely iHeartRadio I believe we're on in Spotify. So anywhere, mostly anywhere you can find podcasts you'll find us. Just search it on Google and you'll be able to find us. Myself, I'm just you know do whatever anyone needs me to do creative director social media strategists to physiography. I want to thank Quinn Ofwatch from Whole Duke high school for taking care of the camera work and doing all the direction on the other side of that. If you want to find out more of what I do as for as podcasts and magazines and stuff like that visit Mightyrockets.com or go to that livingatPeachTreeCorners.com and Lentz this was perfect I love the truck.
Lentz: Thank you so much for inviting me, I appreciate it.
Karl: And also don't forget we have Peach Tree Corner magazine.
Rico: Yes Peach Tree Corner Magazine, we're working on that actually that's going to be coming out it's going to be hitting the mailboxes the first week of August. We have three great stories that come, one story that's on the film and entertainment industry here in Gwinnett County in Peachtree Corners actually so we're interviewing a few people for that and that's cover story you're doing a story on Boy Scouts on that and eventually, we will be doing the Girl Scouts. But that'll be another issue and there's just tons of stuff I'm packing this Magazine with tons of stuff.
Karl: Absolutely,
Rico: We're going to be hitting 18,800 mailboxes with that issue like we always do.
Karl: Absolutely, and look do go online on Facebook and you can keep up if you want to know what's going on. Do like, follow, those pages and lots of good information there for folks that want to hear what's going on, in, and around Peach Tree Corners. Thanks, good, well thank you everybody, thanks Lance for visiting today and look forward to more shows coming up in the near future, thanks everyone.
Capitalist Sage: Business Leadership in Your Community [Podcast]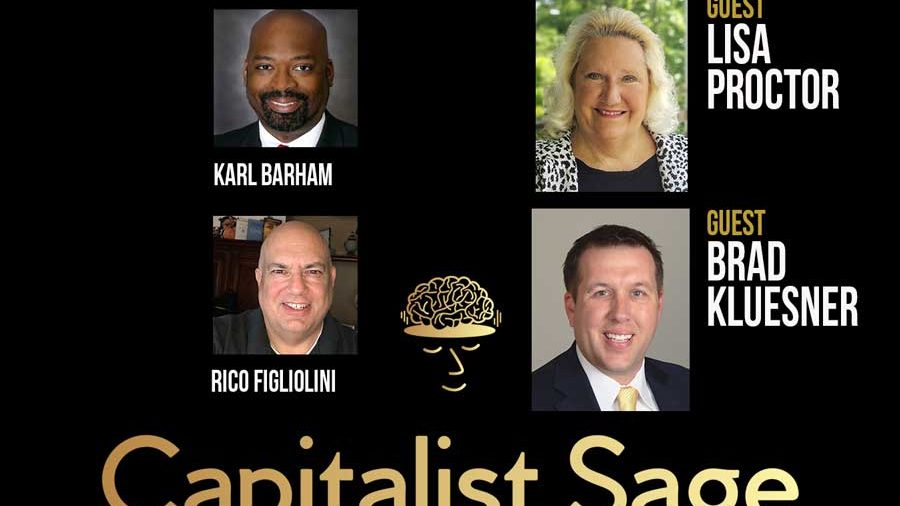 Summary
On this episode, Karl Barham and Rico Figliolini sit down with Lisa Proctor and Brad Kluesner, leaders within the Peachtree Corners Business Association. We discuss the benefits of joining the PCBA, how it can turn the city into a home and community, and how businesses can get involved and give back to their communities.
Resources:
Peachtree Corners Business Association: https://www.peachtreecornersba.com/
"And all I can say to people is, plug in. There are some things that I would not have known, that there's business opportunities in the future that maybe didn't give me that immediate sale. Or that – you know, I always say to people because I work nationally and locally, or internationally, I may not give a direct sale because I went to a meeting. But the relationships that I built were invaluable."

Lisa Proctor, President, PCBA
ABOUT LISA PROCTOR, President, PCBA
Lisa Proctor is the President and CEO of Sanford Rose Associates – Lake Lanier Islands providing executive search and consulting services in the placement of mid to senior level executives, C-Level Management, and high-level individual contributors across multiple industries including Financial Services, Banking, Insurance, Technology, Business Services and Professional Services on a national level.
Lisa is an Executive Founding Member of the Peachtree Corners Business Association. She served two years as the Membership Chairman and now serves as the President of the PCBA. Her primary focus for the PCBA includes Member Engagement, Business Networking and Growth, and continued support and growth of Community Outreach.
Lisa and her husband Jay have lived in Peachtree Corners for over 25 years.  When they are not volunteering or working on JP's fishing jigs, they enjoy spending time at Lake Lanier boating, fishing and relaxing. 
ABOUT BRAD KLUESNER, Chair of Community Outreach. PCBA
Brad Kluesner is a Financial Advisor here in Peachtree Corners with an office in the Forum.  He and his wife Amy moved to the area from Indiana when she was recruited to an Atlanta law firm.  Brad's career focus has been financial services and education in different states around the country.  After running schools for the past seven years, he became excited for the opportunity to return to finance and run his own business.  He attended the University of St. Thomas in St. Paul, MN  and graduated with bachelor's degree in philosophy and earned two master degrees from the University of Notre Dame in education. 
Brad has been active this past year in the Peachtree Corners Business Association, the Friends of the Gwinnett County Public Library, Inc. and the Rotary Club of Peachtree Corners.  He also volunteers through the Catholic Charities Leadership Class 2017, St. Pius X Advancement Committee, and different ministries at St. Brigid's and Mary our Queen Church.
Podcast Transcript:
Karl [00:00 ]: Welcome to the Capitalist Sage Podcast. We're here to bring you advice and tips from seasoned pros and experts to help you improve your business. I'm Karl Barham with Transworld Business Advisors, and my cohost is Rico Figliolini with Mighty Rockets digital marketing and the publisher of the Peachtree Corner Magazine. Rico, how are you doing today?
Rico [00:17 ]: I'm doing just great.
Karl [00:19 ]: Why don't you tell folks about our sponsors?
Rico [00:22 ]: Absolutely. We – they just opened this week. Gwinnett Medical Center's primary care and specialty center here at Peachtree Corners. So they just opened on the – just Tuesday, I think it was. So they're joining this community. They're going to be providing premier services, and they are a sponsor of the pod – of this family of podcasts – Capitalist Sage, Peachtree Corners life. So we want to welcome them as part of the one. Atlanta Tech Park of course. This is the place that we're doing this podcast out of. This is a great place. I mean – I – it's just phenomenal. The activity that's here, the amount of workshops and – there's something that's actually going to be staged tonight that's here also.
Karl [01:05 ]: Yeah. They've got events here all the time. I think it's one of their cyber events. Fintech – and I think they have coming up – Women in AI – is coming up. And in a couple of months we're gonna have cryptocurrency workshops here. And if you're really interested there are even a little bit of improv professional free workshops offered every month.
Rico [01:28 ]: Really? There you go. So this is a really hopping place and a great place to do these podcasts, which we do twice a month here. And as well – the third sponsor – well, it's more of a media sponsorship for us because we are a media sponsor for Smart City Expo Atlanta. That's coming in September. It's the first North American expo and offshoot of the Barcelona World Congress Expo that happens. And Curiosity Lab, Prototype Prime, will have for the first time here, an offsite demo of the 1.5 mile stretch that's going to be the autonomous vehicle lab. So we're proud to be a sponsor of the Smart City Expo Atlanta, and you can find more information just by googling that or go to SmartCityExpoAtlanta.com and that'll take you there.
Karl [02:21 ]: For folks who don't realize what Smart City – if you think about what information and data do cameras and so on is able to do in a city – improve service, helps us direct traffic if there's an accident and so on. The companies that are leading in developing the technology for the next generation of cities are coming into Atlanta and we're being featured here at Peachtree Corners for that, which is fun and great to know.
Rico [02:45 ]: Yeah. And that stretch of land, well at least up until City Hall, will be completed to a degree, so there will be a lot of things going on on the day – on the first day of the expo here.
Karl [02:55 ]: Fabulous. And that's in September, right?
Rico [02:58 ]: September 10th – well actually 11th through the 13th.
Karl [03:02 ]: Okay, that looks good. Well, today's guest is Lisa Proctor and Brad Kluesner from Peachtree Corners Business Association. They're here to talk to us a little bit about what these associations due to help local communities – business communities – the community overall. And let's start off by just having you guys introduce yourselves and maybe some of the roles you play in the organization. Lisa?
Lisa [03:27 ]: Sure. My name is Lisa Proctor, and I'm the president of the PCBA. I started with the organization as a founding member when the organization was created in 2012, and made the – volunteered to be the membership chair and did that for a couple of years and then stepped into the role as president. So I've been doing the president role now for a couple of years and always love to continue to build and grow the town and the organization.
Karl [03:56 ]: Fabulous. Brad, how about you?
Brad [03:58 ]: Yes – a couple years ago I joined the Peachtree Corners Business Association and I just said to myself, "I want to meet people who live and work and play here." And the best way to do that is, I'm just going to go to every meeting every month. And I didn't know anybody and eventually, I knew one, and another person, and a year later, Lisa asked me to volunteer to be the chair of the community outreach. So this is my first year on the board connecting businesses to the community.
Rico [ 04:24 ]: Wow. You mentioned something about volunteering. The organization – how is that structured around the members?
Lisa [04:30] : The organization is all 100% volunteer. Which creates its own little challenges because trying to coordinate everybody's schedules and everything, but the great things about Peachtree Corners and the greater metro Atlanta area is – we actually recruit volunteers, and we say to people, "You don't have to recruit or be part of the organization 100% every day, every month, every – tell us what you can do, but what you commit to, please do what you commit to. And if you can only do it for one month, if you can – if you want to be on a committee – if you want to just help check people into an event. Tell us that's what you want to do, we'd love to have your help." But that way, I think it's a great way for engagement. The reason I volunteered to do the membership is – I have lived in Peachtree Corners for over 25 years, and because I work nationally and internationally with my day job, what happened is, I discovered I didn't have children in school, I didn't know people, so it was a great way for me to get to know the community. So just sitting at the membership, checking people, seeing those faces together, getting to know people – kind of like Brad – is saying, I'm going to the meetings, I'm learning who these people are, and I discovered I got to make some great friends and some great business associates just by putting myself out there and doing some simple things. So I think that's the best way to do it.
Karl [05:54 ]: I know for folks that worked in large corporation and corporate environments, you build a social network within your company and you can always tell it by LinkedIn – you'll see how many people they're connected within their same company. But if you're a small business owner, you don't have that advantage of all these people to be connected to. So I could see how being a part of a business association that gives you connection with other business owners that are like yourself is a good way to build your network around that – around that.
Lisa [06:24 ]: It is. Not only is it – what you find is, you don't have to have the answers to everything, you don't have to have all the solutions. You will meet people or you will get to know people that say – "You know what, I have somebody you should meet." So it's not necessarily who you meet at the event, it's taking the time to get to know people who feel comfortable enough referring you to people that you need to know. And I think those are the best relationships.
Brad [06:50 ]: Yeah, I would say, you know for me, good business starts with relationships where you trust somebody and you know them. And then they can help you or you can help them, and it just becomes a community of givers, really. And that's what I've seen.
Karl [07:05 ]: So your great example of when you started this, of started joining and being a member of the organization. Were there specific things that you saw helped you personally as you started venturing into your own businesses?
Brad [07:21 ]: Well for me, I was a little bit of the opposite of Lisa. I just moved here just a couple of years ago. A lot of people are moving to this Peachtree Corners area. And you get here, and you didn't grow up here, and you don't know anybody. And so, you want to know leaders in the community. You come to these events, and you just start with a conversation. And for me, it became a home. You know, I lived here first, I had a house. But then the Peachtree Corners Business Association made it a home and a community for me. And for a guy from a small town, that's important.
Rico [07:52 ]: Where'd you come from?
Brad [07:54 ]: I came from – I grew up in a little town called Jasper, Indiana, but I moved here from Indianapolis.
Rico [08:00 ]: Small town, right? Not too big. You know what I like about Peachtree Corners Business Associations and some of the other, you know, associations and chambers around the city is that, if you really want to, like you did, be involved – it's one thing being a member of an organization, so you feel like you're there and you show up at some events and stuff, you're fine sort of doing your thing. But it's always better to be part of – part of the group and it does consume some time, but it becomes fun I think, and it also provides better connection to the group – to the leadership.
Lisa [08:39 ]: Absolutely. Well in fact, one of the biggest things is, when people are saying "what organization should I join, and how do I decide?" My first question to them always is, "What do you want to get out of it? Why do you want to join it? Because if you just want to take in – pay a check, we'll take your money. Happy to do it. But you're not gonna – next year, when it's renewal time, you might not renew because you didn't get anything." So come to things, get engaged in things. We try to do events different times of days, different kinds of things, just to say, we're not going to solve everybody's schedule – we're not gonna do that. But we want you to feel comfortable engaging on that works for you.
Rico [09:18 ]: You know what I find that – since we started the magazine, and this used to happen before, too. But now with the magazine, we're pro-businesses – new businesses – and some of the same questions – "What do you think we should do to get more involved in the community?" You would think they would know. But, you know, so you encourage them. So the first thing is the PCBA, you have the Southwest Gwinnett Chamber – those are certain places you should join, and then they will help you get out into the community because giving into the community is always the best way to reach the community.
Lisa [09:53 ]: Well, and I think you hit it also when you said, with small businesses, one of the things that was really important to me when I started my business was – part of our mission statement is to be very philanthropic in the communities. And we make donations in our clients' communities, but what we found was that the outreach committee and having that part of the organization – that's why we built it – was a way for all the businesses to have a meaningful impact in the community. Because as a small business, I can't write a check to sponsor every single thing – the parade, the festival, the run for the corners or light up the corners – all these things and here comes the high school and here – but the great thing is, with the business association, we've donated over $75,000 back into the community since we created the committee in 2013, is when we created it. So, you know, and you've seen it. With being able to do scholarships and things like that, as you look at that, what have you seen?
Brad [10:53 ]: Well, every recipient has been so moved because the need is so great and nonprofits are such tight budgets that they just say, "Anything you can do to help us, we'll appreciate it." And so we give them a voice in the community, we give them recognition by coming to the events and sharing their stories, sharing some of the causes that we're working with to the whole business community. And if you don't know what's going on, nobody's gonna be able to help you. And so that has been very impactful for them.
Karl [11:27 ]: I talk to business owners – they're always asking about ways to improve their business. And one of the top things is always the top line and revenue and how can I get more revenue. And I always explain to them – what are they doing to get more known, build awareness? And a lot of businesses have figured out how to use community involvement, charity – whether or you're sponsoring a high school team – to help generate awareness for the product and services that they provide. What I like about these business groups and organizations – it gives you multiple ways to get in front of different – but they're also helping you vet the organizations that actually make more impact with each dollar that you donate or each service that you do, so you don't have to go and be a researcher and figure out, "should I provide money to this cause or that cause?" These groups have been there for years, they know the organizations and the types, and you can talk to them and consult and say, "this is the type of impact – it's education. Here are four ways you can give back to education."
Lisa [12:29 ]: Right, well, it's so funny that you say that because one of the things I continue to find is I find that there are so many great charities in Peachtree Corners or the greater Peachtree Corner area that support our community. And I didn't even know about them. I don't know if you did, but we started looking at the list, and I said – "We're gonna have to categorize them because they're getting so long on our website that all of a sudden you're like, I'm getting lost in the weeds." There are so many – by the time you look at the schools and you look at the assistance league – most people didn't know when they opened and we did the ribbon cutting for the Assistance League. They've been in existence in the greater metro Atlanta area for years – I didn't even know what they were. And so it allowed me to say, "oh my gosh, they do so many things." And really help them and they're all volunteers as well. But it's just something to learn.
Brad [13:21 ]: And what I love about the Peachtree Corners Business Associations is you get to meet the leaders of these local charities and nonprofits – they're a lot of causes nationally, and you always send in money, and you know you're helping a great cause. But at this, here in our community, the leaders come to their events and you know them and you know their character and you know their story and they're helping your neighbors, and that's very powerful. That's what I like.
Karl [13:45 ]: I always like introducing the concept of, every small business owner should have a board of directors. But the trick is – people that could advise them on business – I have one area of expertise and Rico has another – and if you want to talk about marketing strategy, you want to talk about financial strategy or legal tactics, you want someone that you could have a conversation with, and most often you have to pick up a phone or google or pay a fee. But part of these organizations will allow you to build your own personal board of directors. There are people that have done what you're doing – they're five years, ten years ahead of you – there's people with different subject matter expertise. And you can start forming those relationships where you and pick up the phone and say, "Hey Brad, I've got a question about X." Or "I've got a question about Y." And you can have a conversation and see if you need further help and they can help guide you with that. Is there any other advice that each of you can give to a person of something that they can benefit when they join organizations like this?
Lisa [14:44 ]: Go ahead.
Brad [14:45 ]: I was gonna say – you have to have that relationship so you can pick up that phone. You know, I met Karl at one of these events when I was on a tour, and now I'm on the podcast, and that starts with that relationship. And now, you feel comfortable calling me, I feel comfortable calling you. But if you call me and I don't know, I might know someone in the Peachtree Corners Business Association that I've met and had lunch with them too, and I think that is the real value of the association.
Lisa [15:09 ]: And what I find is, if all you're gonna do is go to the event and do what I call the drive by – the business cards and you're handing them all out and you never follow up or you never do those things, and it's getting to have those conversations that are the casual things – understanding what people do. It's amazing to me how many things that I don't even realize the number and depth of the connections I have, and somebody will say, "I'm about to start this" and I – there's a staffing firm, and I won't tell you who, but she was saying to me, "Lisa, I'm about to go after this in the market." And I said, "well let me just share my experience. I did the same thing, and if you do this better than me, let me know how that works for you, but I wasted a lot of time and got a masters degree on the street doing the wrong things." And I was happy to share that because I could tell she was excited about what she was doing and she was just ready to do it. And I – she was going after the financial surface industry and I was like, "that's very regulated, and if you're not that familiar with it, you need to know." So I think you're spot on with – you know, people who are willing to give back to others – um, my natural tendency is, I'm happy to give back because, you know what? Somebody did that for me. I didn't learn all these things because I'm brilliant. I learned the hard way. But I had some great mentors and great leaders that helped me along the way.
Rico [16:34 ]: That's great. I feel like – I mean, I love talking shop. I love talking about business, about start ups, it's just – I feel – when I see other people – especially younger people – getting into business and launching something, I feel like I wanna help them. It's just like – it's cool, it's exciting. I've been there before, I've done different things, so that's what I find also – that network of business people – to be able to just talk shop sometimes and share what you know.
Lisa [17:02 ]: Well, what I've also found is how much I can learn from them. Because when they tell me what they're going to do, what I've learned is, I'll say, "Tell me why you're gonna do that." And it's interesting to find out that I'm not always the expert, I don't always know anything. And sometimes when they tell me, I say, "Hmm, that's an interesting way." And so, it's caused me to be more open thinking the other way, and not just assuming that I am that person who knows and can do that. And it's been pretty humbling, especially when it comes to technologies and all the things. Cause I'll say, you know, let me run this by you. I'm about to put this piece together for marketing, and they'll look at it and go, "Hmm." And I'm like, "You don't think so?" And they're like, "Well, it's probably wonderful, but I wouldn't use it or I wouldn't read it or I wouldn't do – " And so I think that's the part that I love is – having more of that ability to collaborate in a safe environment. And you don't always have to feel like you're the know it all of everything. You can actually ask other people very safely, even in your role as you're listening to them – I've probably learned as much from listening and hearing what they're talking about, saying, "What makes you think about that?" Or just asking those questions and going, "You know, I was so busy doing all this, I didn't think about that." And that's a good wake up call.
Karl [18:20 ]: You're tapping into something when you think about just personal development. Most owners of business or anybody in small business – the thirst for development can make their – they don't have peers that they can have conversations with. Most people report to them, no one's gonna be frank with feedback on ideas. They're gonna tend to want to agree. You're both in leadership roles within the organization. How is that helping you develop personally, getting involved in leadership?
Brad [18:50 ]: Well, for me, I like learning from the mission driven leaders of organizations. And so, you know, we'll give a $500 check to a nonprofit, and then I'll kind of follow up and go on a tour and see what the operations are like and see how the executive director is managing the people, sharing the story and the vision in the community, and I think to myself, "What am I doing to make the community a better place? What is my personal mission? How can I help more people and how can I collaborate with more people around me like that person's been doing?" So I'm always trying to learn from others who are successful. And that's been one thing that I've gotten out of it.
Lisa [19:36 ]: And what I find is, it's helped me broaden and learn more from people where – what happens when you're in your little focus and your head's down and you're running business, you surround yourself with people that think like you do. Cause it makes it fast, and what I'm finding is, it challenges me to think more out of the box and step back from things before I just go ahead and do the ready, fire, aim. It makes me say, "Wait a minute, let me – it's okay to take a step back. It's okay to do." And just as you were saying is, so many times, you forget to invest in yourself. And realize the cobbler's kid has no shoes. And the thing I've learned is it gives me that of – "You know what, I need to step back. I need to learn that technology. I need to listen. I need to – it's okay to take time to do this class, or, you know, go to this launch or go to this thing." And for me, I have a bad habit of not giving myself permission to make the time.
Rico [20:33 ]: Do you find that because, I mean you're a small business. How many people?
Lisa [20:39 ]: I have basically a staff of three. And then I have some contractors who work with me for about another four. And what helps me a little bit is, I also happen to be part of the Sanford-Rose franchise. So we have a hundred offices and I have two hundred people that are there to back me up, but at the end of the day, it's still my P and L, what I've gotta do – I've gotta deliver. And so, at the end of the day, yes you're big over here, but yeah you're pretty small over here.
Rico [21:11 ]: And that's why I think – you know, if you have your head down when you're working, and because you're a small business, you have to really work at taking that step back for a minute and say, "you know what, you're right. Let's go to that dinner or let's do this thing" and not just working all the time.
Lisa [21:28 ]: Exactly. Well, and I think that that's what we find when we tell people you need that engagement, you need to give that time. I think with entrepreneurs, you end up wearing so many hats that sometimes, you forget, "Wait a minute, I am supposed to be the leader. I am supposed to basically replenish my mindset and what I'm learning, and I can't do that if I can't get my head out of my computer, off my phone or, you know, getting out and talking to people." And so it really, for me, that's when people say, "It's so much work." And I go, "Well it is." But I've rarely had anybody get me to do something that I didn't choose to do. So for me, it's a choice. It's not a duty, or I don't feel like it's something I have to do. I choose to do it because I see the value, and I do think it's helped me learn so much more. Look at how the city has grown in the last seven years and all that's going on. And I don't know if I would have been as aware of this stuff if I hadn't been really in touch with it. And all I can say to people is, plug in. There are some things that I would not have known, that there's business opportunities in the future that maybe didn't give me that immediate sale. Or that – you know, I always say to people because I work nationally and locally, or internationally, I may not give a direct sale because I went to a meeting. But the relationships that I built were invaluable.
Karl [22:55 ]: It's interesting, and if you think kind of individually about it, I've noticed we're – at the state of the city – the mayor – a lot of people there are learning, listening about the city. How does these business organizations like Peachtree Corner Business Association help influence policy, help give input from a collective voice to the leaders in the political sphere but within the city? Because Peachtree Corners is going through a transformation, and it's growing and there's a lot of interesting things. What role can PCBA have in that?
Lisa [23:33 ]: I think that's an awesome question. That's actually one of our founding principles of why we created the PCBA. Is because it was unbelievable to me- 80% of the people who work in Peachtree Corners do not live in Peachtree Corners. So they can't vote in Peachtree Corners. So if they don't take advantage of the business association – we as an association don't always agree on every policy, but what we can provide you is you have those opportunities – those city council – those mayors – we bring in speakers – we bring in in a very casual, business after-hour speaker type thing where you get to know those people. And you can actually talk to them and tell them what's important to you, and if you didn't have that forum, I don't know if you would ever really do it. It's amazing, like, when you mentioned the city – state of the city – I'm not sure how many people in that room were business people versus community people. I was there, and I went, but that's been always one of our challenges is saying to the business people, "Plug in and know what's going on. They do listen and there's some real things" – in fact at the Lazy Dog ribbon cutting yesterday, one of the challenges that Lazy Dog had is that they cannot serve food to the dogs, which is part of their business plan, because of a Guinnett County health code issue.
Rico [24:59 ]: It might be a Georgia state –
Lisa [25:00 ]: It maybe also Georgia. I don't know how much. But as they were talking, the city council were there, they were actually talking to them, saying, "Help us. We understand that it's not just the city, but who do you know?" And something that basic and that easy – when people are in the community getting to know each other, that's where they can have it. Now, whether that will change or not, you don't know. But those things don't happen if people don't start those relationships.
Karl [25:28 ]: It's funny, I think maybe all of us were at the State of the City. And you learn a lto of stuff that's going in, but I think you had a good point – the mix of business folks to folks that might just be more living in Peachtree Corners was nice to see the mix there. And some of the vision of the city really impacts and is centered around business. Is there an area that you're seeing in Peachtree Corners – we got local – where we could do better when it comes to supporting the business community?
Lisa [25:58 ]: I was gonna say – that's a great question. I think it continues to be the way that we try and communicate to the business community. The thing that I've run into and maybe you've seen it as well – there's so many ways that people can communicate. But it doesn't mean they're actually engaged. So what I have found has been a big help to us has been the Peachtree Corners Magazine, or doing podcasts, or doing different ways, cause people learn differently, people communicate differently. And I think being open to whatever those ways are provide the platform. So I think trying to figure out how we provide that – I think the town center – some of that central communication has helped. But we've got a long way to go.
Brad [26:48 ]: And I would say that, as a leader in the business community, take initiative. You know these causes are here, and take initiative and make a donation or volunteer. Don't just wait for someone to ask you and then the event goes by and you say, "Well nobody asked me." You're leaders, you're entrepreneurs. Take initiative and jump in.
Karl [27:08 ]: Well, I wonder what you got going on. I know there's lots of events that are happening there, and maybe just tease up a few events that people should be aware, how they could find out more about the events with the Peachtree Corner Business Association.
Lisa [27:23 ]: Absolutely. Our website is PeachtreeCornersBA.com and all our events are listed out there. Probably a couple of the events that are nearest and dearest to our hearts is August 22nd, we have our annual charity event, and we are going to be doing Island Castaway beach party, Gilligan's island style. And so their registration event is there. You can register for the event, find out the details. On September 26th, we're gonna do business after hours at Anderby Brewing, which is our new brewpub in Peachtree Corners. And we're super excited. And on October 24th, for those business people who need to build their personal brand, they get to come here, who is the LinkedIn guy – if you don't know who he is, don't miss out because he can help you build your personal brand as well as your business brand. And we also have our coffees – the second Tuesday of every month. Don't – just very casual, very easy conversations like this, and you don't have to be a member to come. And then stay tuned for some more of our upcoming business lunches. So we've got a lot of ways to do.
Karl [28:37 ]: Fabulous – so if you're a business owner in Peachtree Corners, there's so many ways to get plugged in. And starting out with a small business step – go to one of these events. Meet Brad, meet Lisa, talk to them about it, meet some of your neighbors, and you know, step up and be a leader in the community and get out there and get involved. So really appreciate – I want to thank both of you – Lisa and Brad – for your time today and just helping, kind of exploring, the different options around joining groups, being involved in the community and how collective action in the business group can really impact the community. We'd also like to think Atlanta Tech Park for hosting the Capitalist Sage Podcast. We enjoy our time here – beautiful facility to visit and take around. I thank Brad for introducing me to Atlanta Tech Park a while ago, one on the many ways that connection to these groups have helped me personally and to develop the business. Rico, anything we got coming up?
Rico [29:41 ]: Um, I mean, should – the last issue that just came out. Let me just put that up here. Peachtree Corners Magazine just covered this city's big video and film industry in the surrounding areas, which is, you know, a three-part article, so it was kind of neat to cover that. Plus we covered a few other things like Anderby Brewery that just opened, which they have a dozen square-foot event space also.
Lisa [30:11 ]: It does – that's where we're gonna do it.
Rico [30:13 ]: There you go. So there's that, and then the Peachtree Corners swim team – first time champions from Peachtree Corners for Guinnett Swim that happened just recently. So there's a bunch of things in here – Fipe high school, high school kids that are doing it big out there in the world. One of them works for Space X right now. So I kind of made a lot of articles in here especially about Smart City Expo that's happening in Atlanta. So there's that.
Karl [30:39] : And if you wanted to check out some of these things digitally, where would I find that?
Rico [30:44 ]: Sure. You would go to LivinginPeachtreeCorners.com. And if you go there, you'll find the digital edition of the magazine, you'll find – we post there every week, sometimes every other day, different articles on there. And you'll find all the podcasts there. So back history of these podcasts with Capitalist Sage, Peachtree Corners Live and the stuff I do with Brian Johnson, City Manager, which is that once a month Prime Lunchtime with the city manager.
Karl [31:10 ]: So you can listen, you can read, you can go online, you can find out what's going on here. I'm Karl Barham with Transworld Business Advisor with Atlanta Peachtree. We help people, advise people on the best way to understand the value of their business. And when they're looking to make a transition with their business, we help them with that, finding both buyers and helping sellers with that. And Rico – Mighty Rockets –
Rico [31:34 ]: MightyRockets.com. I do a lot of creative services, so anything that deals with social media marketing, online content, videography – I've been doing a lot of product videos lately for our companies in Charleston and Kentucky, so that's been fun. And, so, a bit of that, we do a lot of creative services, of course the magazine also takes up a lot of time now, too. But it's been fun, and these podcasts are – you're the heavy lifter on the Capitalist Sage, so it's been cool doing these podcasts.
Karl [32:05 ]: Oh, absolutely. It's great to have great guests come in, local. You could find folks in the community – say hi to them in Sprouts or Engels when they're out and about, set up a coffee and find ways to grow and improve your business. It's the Capitalist Sage Podcast. We look forward to chatting with you some more on some future episodes. Have a nice day everyone.
Atlanta Tech Park to Host Global Cyber-FinTech Event in September 2019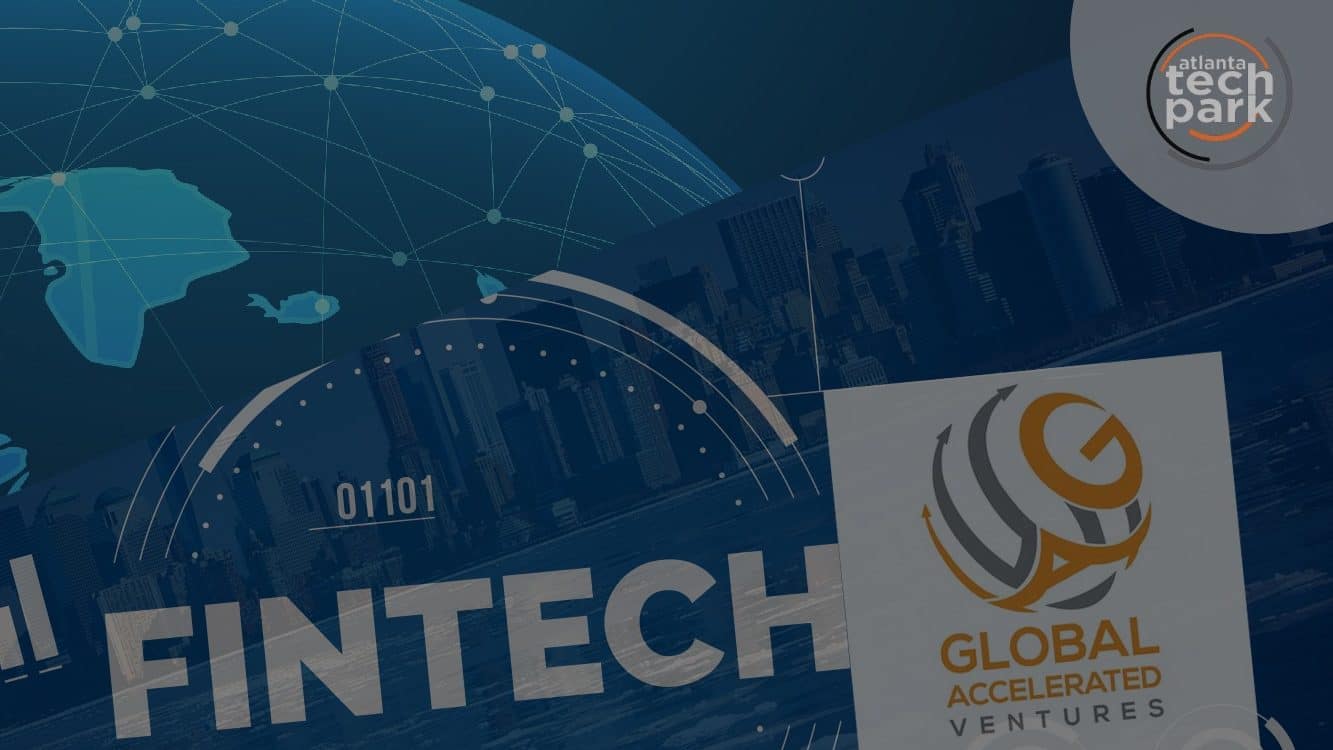 Over 70% of all credit and debit card transactions are processed through more than 160 Georgia-based companies, which results in billions of dollars in revenue across the board annually. Securely processing these transactions is an industry of it own, and Georgia is home to a handful of the 500 best cybersecurity companies in the world, according to Cybersecurity Ventures. Furthermore, more than 80 countries have a presence here in Atlanta, which makes the scope of our event a global one.
With that in mind, Atlanta Tech Park is excited to host the inaugural Global Cyber-FinTech Challenge on September 18 & 19, 2019. The event will feature keynote speakers, panel discussions, workshops, and one of the best networking opportunities within the industry this year. With over 500 expected attendees from companies around the world, this is a unique opportunity to position your company as a leader in the Cyber-FinTech space. Developers will also have the ability to participate in a handful of "challenges" for a grand prize of $10,000.
Why September and why Atlanta Tech Park?
As with any business, Q3 is a pivotal time of the year that allows many to evaluate how successful the year has been, change course if it hasn't, and begin forecasting the coming year. Atlanta Tech Park is a great fit to host this event because of our passion for cybersecurity, which stems from Robin Bienfait, the Founder of Atlanta Tech Park, who developed multiple patents. "Cybersecurity is the underlying foundation for all successful tech businesses now and in the future," Robin says.
To sign up for the Cyber-FinTech event as a sponsor, speaker, exhibitor, or judge, please visit bit.ly/ATLCYBERFIN now.
ABOUT US: With over 75+ companies in residence, Atlanta Tech Park is a technology accelerator in Peachtree Corners, GA. The facility features boardrooms, conference rooms, a video podcasting studio, hot desks, private offices, 600+ person events space, and 100+ person auditorium. Membership and insider information can be found on www.atlantatechpark.com. Please follow us on Twitter at @107ATP and on Instagram at @atlantatechpark for the latest news and updates.
Redefining what it means for a city to be "smart"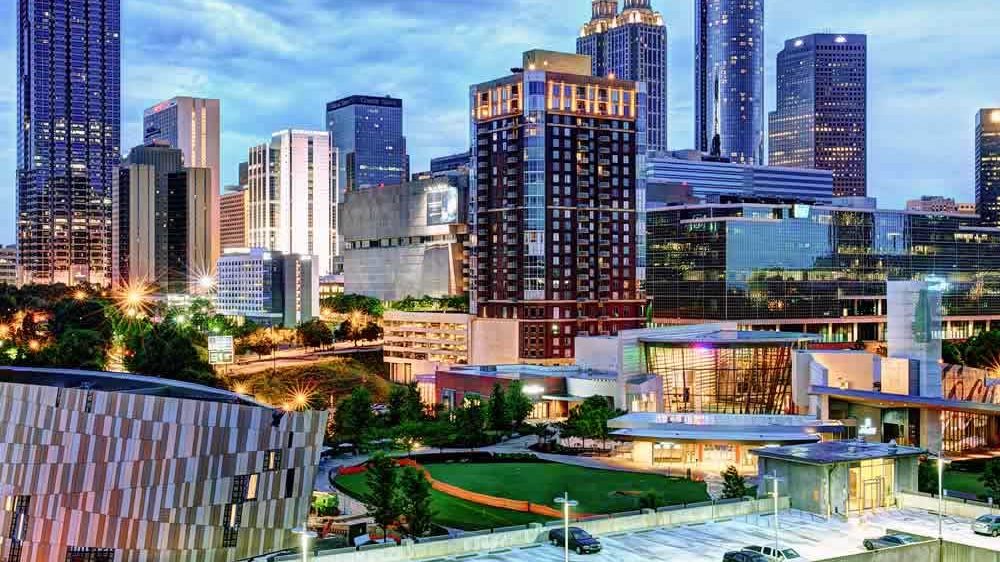 Atlanta hosts the first-ever Smart City Expo in the United States
When? Where?
From Wednesday, Sept. 11 to Friday, Sept. 13, 2019, Atlanta will host the first American edition of Smart City Expo Atlanta at the Georgia World Congress Center, in partnership with Fira de Barcelona and the Metro Atlanta Chamber of Commerce.

What?
Smart City Expo World Congress is globally recognized as the most important conference on smart cities, held annually in November, in Barcelona. Since its inception in 2011, local branches have sprung up on four continents, addressing the particular interests of those regions. The offshoot being transported to the United States for the first time is Smart City Expo Atlanta (SCATL).
We are focused on redefining the term "smart" to ensure equity, prosperity, humanity, inclusion and justice are part of the implementation of blockchain, A.I., IoT, big data and automation.

John Griffin, Director of Communications — Smart City Expo Atlanta

Redefining Smart
Director of Communications — Smart City Expo Atlanta, John Griffin from DKC News, outlined Atlanta's vision for the Expo. "We are focused on redefining the term "smart" to ensure equity, prosperity, humanity, inclusion and justice are part of the implementation of blockchain, A.I., IoT, big data and automation. It's important that we look at social and economic mobility in addition to scooters and self-driving cars, equitable infrastructure not just intelligent and connected infrastructure…and that we invest in human capital not just venture capital."
"The focus on cutting-edge technologies, smart city innovation and equity and inclusion directly align with our One Atlanta vision of affordability, resiliency and fairness," said Mayor Keisha Lance Bottoms. (As cited by Brianne Fortuna, 2019).
Atlanta to Host for Three Years
The city of Atlanta embraces and exemplifies the summit's agenda to encourage smart urban revolution. Griffin revealed that Atlanta has secured a three-year commitment to host the U.S. spin-off of this important conference.
In response to what makes Atlanta a good choice for the U.S. edition of Smart City Expo, Griffin replied, "Atlanta is in the middle of a period of significant growth and investment. The city recently passed legislation to raise $2.5 billion for mass transit and infrastructure; the suburbs are the fastest growing in the U.S.; it has become a center for film and TV production due to the largest tax breaks in the country; it has a burgeoning startup and venture capital culture, and recent expansions there by companies like Google and Salesforce are anchored by Fortune 500 stalwarts The Home Depot, UPS, Coca Cola and Delta Air Lines. Atlanta, and its mayor Keisha Lance Bottoms, are thoughtfully approaching this growth through a lens of equity and inclusion and civic and social innovation, not just technological. To me, that is what makes Atlanta so "smart"."
What to Expect
Imagine stimulating conversations and interactive activities with solution-minded mayors, top-level executives, entrepreneurs, venture capitalists and leading corporations from across America, who share a desire to create more equitable and inclusive cities. Experience three full days (or perhaps just one) of this expo's inaugural expansion to the U.S. and learn what's being done to create a better future for cities and their citizens worldwide.
Each day of exploring technology, sustainability and innovation concludes with happy hour and a reception, allowing more time to create strategic new alliances and open more paths for collaboration.
Griffin stated, "Attendees of Smart City Expo Atlanta will be able to engage with and hear from top government officials, industry leaders and the foremost members of academia on a wide range of subjects from Opportunity Zones and reimagining cities, to the power of predictive analytics to address natural disasters. They will also get to experience cutting edge demos and activations at a world-class expo."
Referencing the offsite Curiosity Lab at Peachtree Corners demo, Griffin affirmed, "On the first day of the conference, we are hosting a truly unique autonomous vehicle demonstration at Peachtree Corners where entrepreneurs will have an actual testbed and 5G connectivity to accelerate research on their innovations."
"We will welcome over 50 local and international companies by the time of the show," declared Griffin. It is expected that SCATL will bring together over 2,500 participants and 200 speakers.
To learn more about SCATL, visit smartcityexpoatlanta.com. ■