CMX CinéBistro Peachtree Corners set to open in March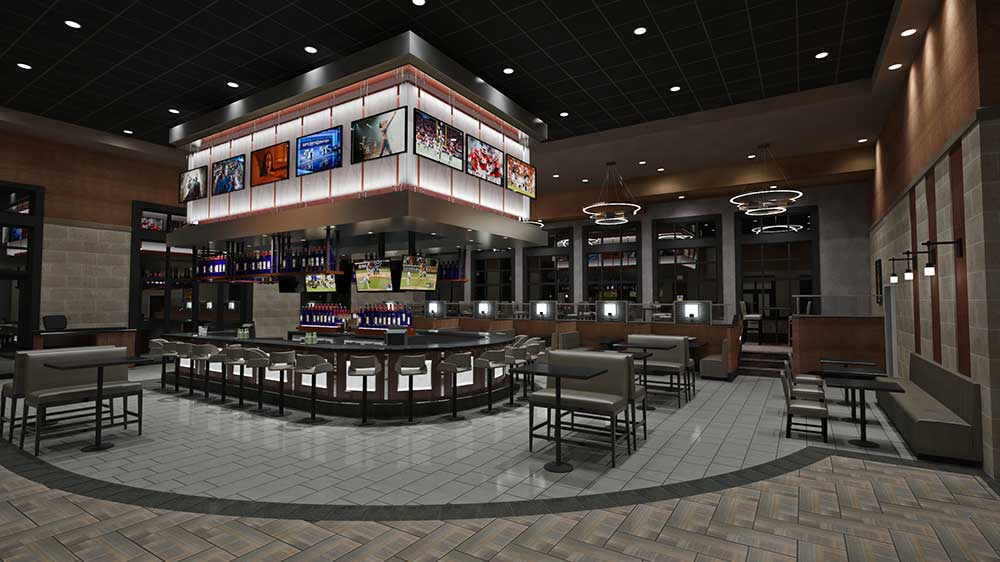 This second Georgia location will offer a dinner-and-a-movie experience, plus guests must be 21 and over after 6 p.m.
CMX CinéBistro Peachtree Corners is set to open in early March 2019. Located at 5180 Town Center Boulevard in Peachtree Corners Town Center, the prominent concept will offer in-theater dining and "luxurious reclining love seats" – all within a distinctively intimate setting.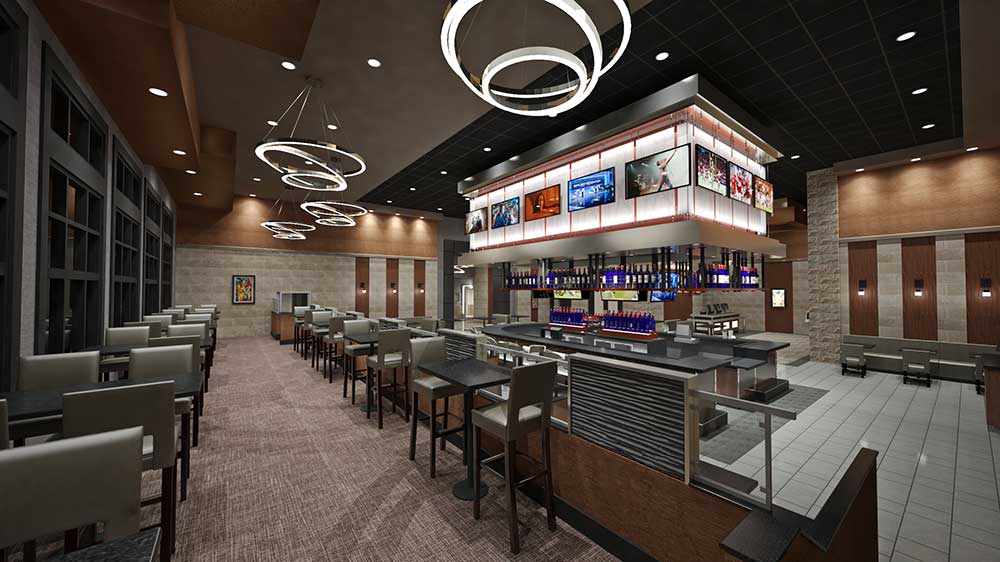 "As our company continues expansion throughout the United States, the new Peachtree Corners Town Center development was an ideal fit, as its offerings align with our mission of bringing an innovative, upscale experience to the community," said Jose Leonardo Marti, CEO of CMX Cinemas. "CMX CinéBistro Peachtree Corners will be the preferred entertainment destination in the area, offering a luxurious dinner-and-a-movie experience that will take the guesswork out of any night out and with premier dining options, the latest projection technology and comfortable seating."
The 35,132 square-foot theater will feature six screens, as well as an immersive bar for moviegoers to relax and enjoy before or after their show. Each auditorium will range from 90 to 100 lush oversized reclining leather love seats and footrests; provide the latest projection technology on curved high-gain screens with Barco 4K laser projectors, RealD XL 3D on silver screens and a digital 7.1 sound system.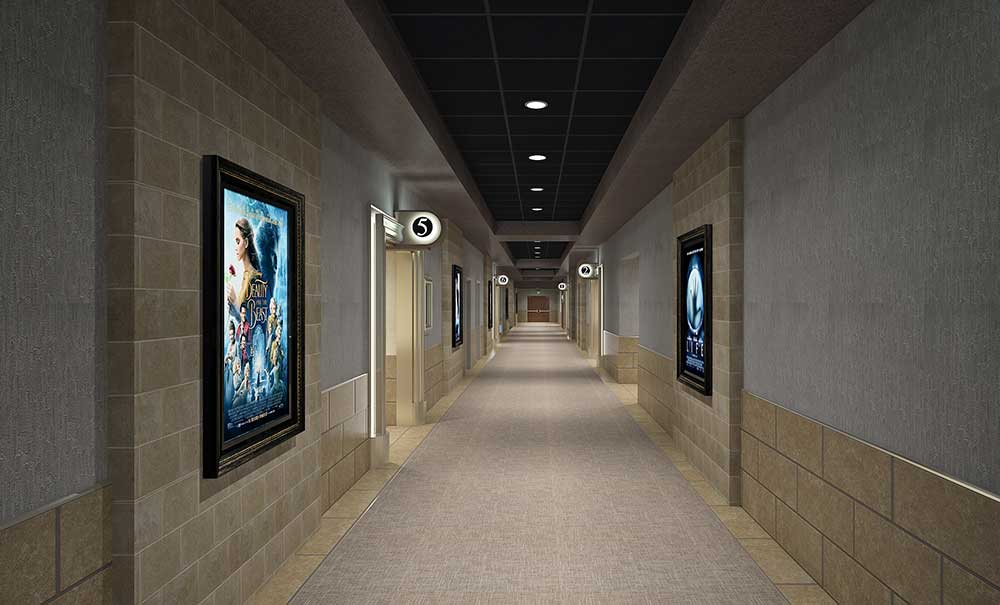 CMX CinéBistro Peachtree Corners visitors will be able to enjoy upscale, chef-driven American Bistro cuisine prepared in the scratch kitchen by in-house chefs, fine wines and signature cocktails made with fresh ingredients by top mixologists. Moviegoers can opt to experience in-seat, full-service dining in a relaxing cinema environment or in the chic bar and lounge.
The multi-functional theater features a private dining room and is also available to rent for VIP movie screenings, corporate events, celebrations, and special occasions.
CMX CinéBistro Peachtree Corners will be a 21 and over theater for all shows beginning after 6 p.m. Guests three and above will be welcome for all shows 6 p.m. or earlier and must be accompanied by an adult over the age of 21. Proper ID will be required. To enjoy in-theater dining, guests must arrive 30 minutes before showtime.
For more information about CMX Cinemas, visit cmxcinemas.com or follow along on social media @cmxcinemas.
Gwinnett Hosting Four Poll Official Hiring Events in July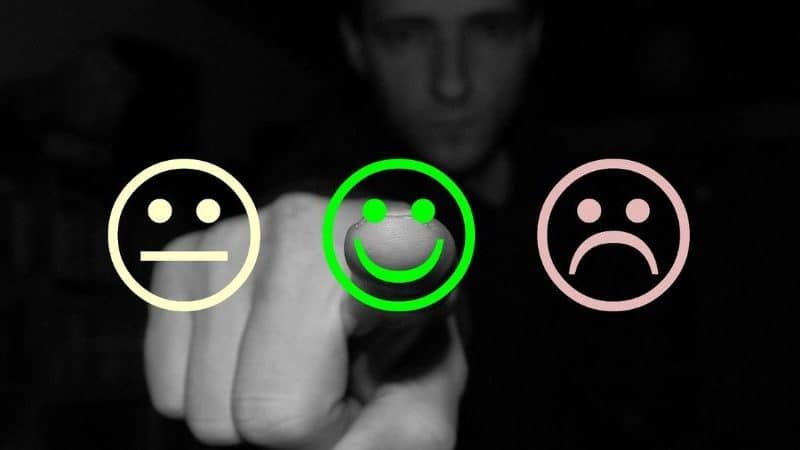 Citizens interested in the electoral process and who want to give back to the community are invited to attend one of Gwinnett County's four upcoming poll official hiring events in July.
The Gwinnett County Voter Registrations and Elections Division is looking for citizens of all backgrounds, but especially needs bilingual poll workers, particularly Spanish speakers. Gwinnett County elections personnel staff 156 polling locations on Election Day plus eight advance voting locations. To comply with federal law, bilingual polling officials must be available to assist voters at each polling location during elections.
Poll officials can gain valuable work experience and earn $75 to $300 per day.
The hiring events are set for:
Thursday, July 18 from 4 p.m. to 7 p.m. at Five Forks Branch Library, 2780 Five Forks Trickum Road, Lawrenceville
Saturday, July 20 from 9 a.m. to noon at Collins Hill Branch Library, 455 Camp Perrin Road, Lawrenceville
Thursday, July 25 from 4 p.m. to 7 p.m. at OneStop Norcross, 5030 Georgia Belle Ct., Norcross
Saturday, July 27 from 9 a.m. to noon at OneStop Norcross, 5030 Georgia Belle Ct., Norcross
The events are scheduled in the evenings and on a Saturday so that people who work during regular weekdays can attend.
Among the requirements, applicants must be at least 16 years old, a U.S. citizen and be able to read, write and speak English. They also must be a Gwinnett County resident or a Gwinnett County government employee and they must have access to a computer for required online training.
Interested citizens are encouraged to apply online prior to the event at www.gwinnettcountyjobs.com.
Gwinnett County Human Resources staff will be onsite to accept applications in person. Computers will be available at the events for applicants to use. To fulfill federal I-9 Employment Eligibility Verification requirements, please bring documents to verify your identity and legal authorization to work in the U.S.
To view the list of accepted documents, visit www.uscis.gov/i-9-central.
You Are Invited to Mayor's Annual State-of-City Address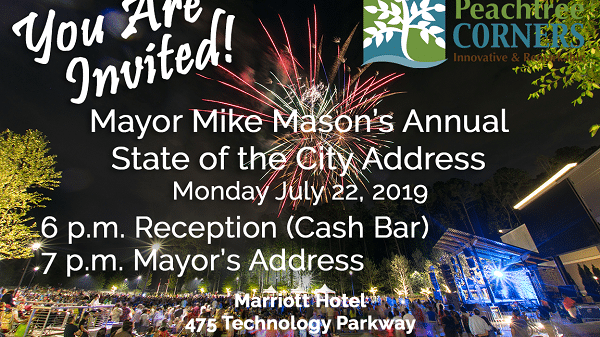 Mark your calendars and plan on attending Mayor Mason's annual State-of-the-City address on Monday, July 22, 2019, 6 p.m. – 9 p.m.at the Marriott Hotel, 475 Technology Parkway, Peachtree Corners, GA 30092. A reception with cash bar begins at 6 p.m. followed by the Mayor's address at 7 p.m.
Its been a short seven years since the city was incorporated as Gwinnett County's 16th city, yet there is little doubt that this young city has been on the move since it was officially founded July 1, 2012.
Mayor Mason is expected to highlight the city's progress — and offer a look ahead to the future of the county's largest city.
Feeding Hungry Children in Southwest Gwinnett County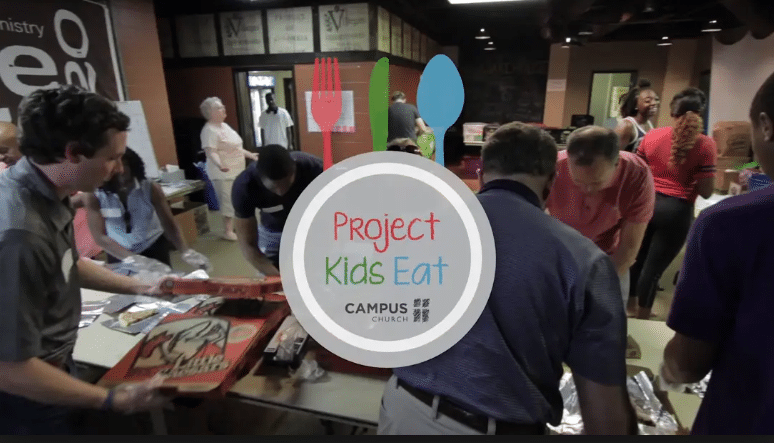 Southwest Gwinnett Chamber of Commerce Volunteers to help prepare and deliver meals to area children in need on Friday, July 12th.
The Southwest Gwinnett Chamber of Commerce will work side by side with the organizers of PROJECT KIDS EAT to deliver meals in the Southwest Gwinnett area to children who often go without regular meals when school is not in session. Studies show that hunger and drug/sex trafficking are linked as predators lure children into activities with simple offers of food. Summer is an especially vulnerable time.
Mayors, Council members, and other SWGC members will make sandwiches, pack and deliver meals to over 100 children, located mostly in the extended stay hotels, on Friday, July 12th from 11:30 a.m. to 1:00 p.m.
SWGC Chair (and Peachtree Corners Mayor Pro Tem), Weare Gratwick, explained that volunteering in areas of need were a central part of the chamber's charter. "We are all in close proximity to kids who need our support. It is something that needs daily attention, and we were glad to participate with the folks who do this work throughout the summer and other times when school is out. Our community is made better because of the efforts of organizations like Project Kids Eat." Membership Director, Beth Coffey also commented "the SWGC members are typically small to medium sized organizations in the SW corridor of Gwinnett County. They truly understand the specific needs of our community and are active in filling in gaps through our volunteer programs. It is one of the reasons Gwinnett County is such a tremendous place to live."
Project Kids Eat is an outreach of Campus Church, located at 1525 Indian Trail Road. They utilize volunteers every weekday to help with the outreach to over 100 children who rely on them for consistent and reliable meals during the summer. For more information about PKE, contact Julie@campuschurch.org or https://campuschurch.org/PKE
The Southwest Gwinnett Chamber of Commerce is a voluntary partnership of business and professional people, both profit and not-for-profit, working together to build a healthy economy and to improve the quality of life in Berkeley Lake, Norcross, and Peachtree Corners. For more information about Chamber, contact Beth Coffey at 678-906-4078 or bcoffey@southwestgwinnettchamber.org.