CMX CinéBistro Peachtree Corners set to open in March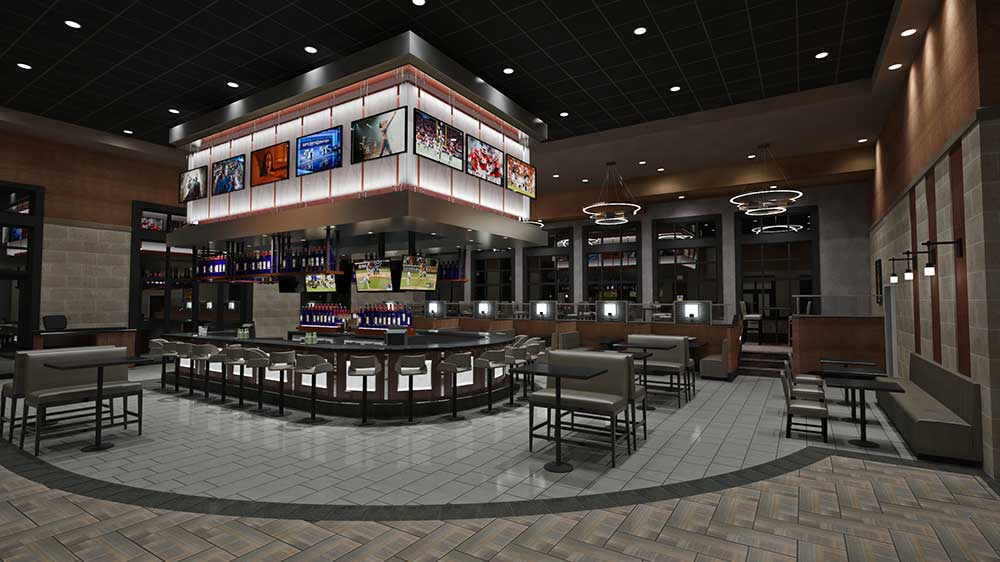 This second Georgia location will offer a dinner-and-a-movie experience, plus guests must be 21 and over after 6 p.m.
CMX CinéBistro Peachtree Corners is set to open in early March 2019. Located at 5180 Town Center Boulevard in Peachtree Corners Town Center, the prominent concept will offer in-theater dining and "luxurious reclining love seats" – all within a distinctively intimate setting.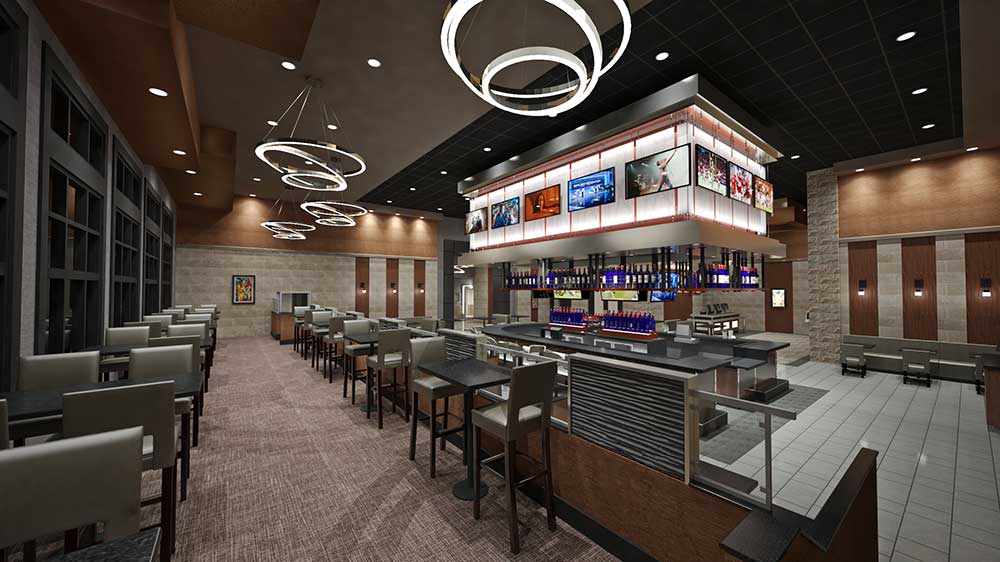 "As our company continues expansion throughout the United States, the new Peachtree Corners Town Center development was an ideal fit, as its offerings align with our mission of bringing an innovative, upscale experience to the community," said Jose Leonardo Marti, CEO of CMX Cinemas. "CMX CinéBistro Peachtree Corners will be the preferred entertainment destination in the area, offering a luxurious dinner-and-a-movie experience that will take the guesswork out of any night out and with premier dining options, the latest projection technology and comfortable seating."
The 35,132 square-foot theater will feature six screens, as well as an immersive bar for moviegoers to relax and enjoy before or after their show. Each auditorium will range from 90 to 100 lush oversized reclining leather love seats and footrests; provide the latest projection technology on curved high-gain screens with Barco 4K laser projectors, RealD XL 3D on silver screens and a digital 7.1 sound system.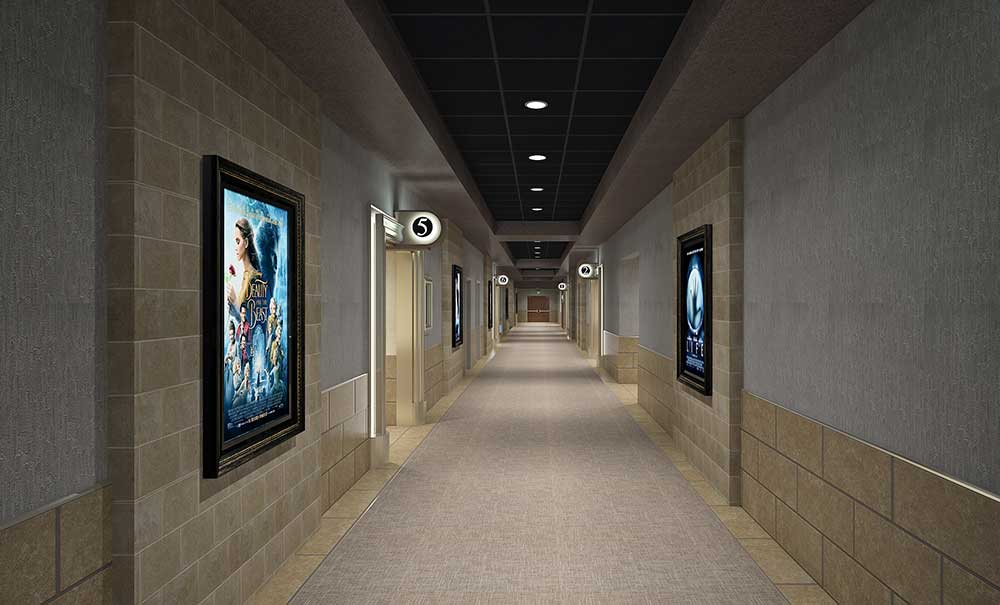 CMX CinéBistro Peachtree Corners visitors will be able to enjoy upscale, chef-driven American Bistro cuisine prepared in the scratch kitchen by in-house chefs, fine wines and signature cocktails made with fresh ingredients by top mixologists. Moviegoers can opt to experience in-seat, full-service dining in a relaxing cinema environment or in the chic bar and lounge.
The multi-functional theater features a private dining room and is also available to rent for VIP movie screenings, corporate events, celebrations, and special occasions.
CMX CinéBistro Peachtree Corners will be a 21 and over theater for all shows beginning after 6 p.m. Guests three and above will be welcome for all shows 6 p.m. or earlier and must be accompanied by an adult over the age of 21. Proper ID will be required. To enjoy in-theater dining, guests must arrive 30 minutes before showtime.
For more information about CMX Cinemas, visit cmxcinemas.com or follow along on social media @cmxcinemas.
Veterans Day Service Monday at Peachtree Corners Veterans Monument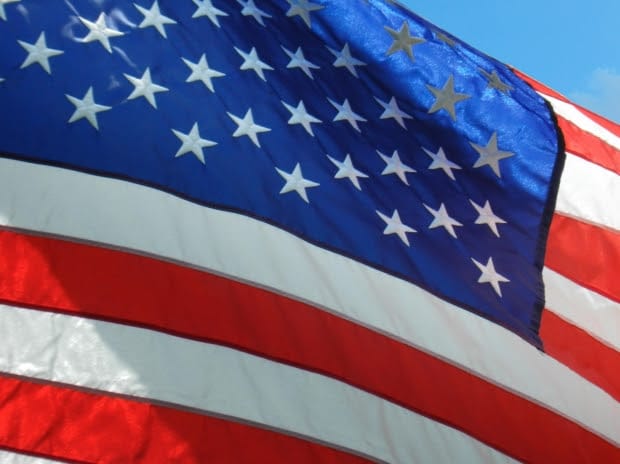 Every year, Veterans Day gives us a chance to pause and honor the sacrifices, courage and patriotism of the men and women who have worn the military uniform. Peachtree Corners residents will have an opportunity to honor its own on Monday, November 11 at the Veterans Monument located on the Town Green at the Peachtree Corners Town Center (5200 Town Center Boulevard, Peachtree Corners, GA 30092).
The 45-minute ceremony will begin at 11:00 a.m. and will include music by the Norcross High School Band and A Capella Chorus, posting of colors by Norcross High School JROTC and guest speakers. Film actor Daryl Keith Johnson will recite an article titled, "A French Soldier's Impression of Americans." The ceremony will conclude with taps to honor all veterans and active service members who have died in the past year and retirement of colors.
There will be seating for about 200 people and golf carts available for those who need assistance getting to the monument.
Please arrive by 10:45 a.m. so we can start precisely at 11:00.
For information about the Veterans Monument, please visit http://www.ptcvets.net.
Bob Ballagh
Executive Director
PTC Veterans Monument Assoc.
The Story Behind the Making of the City's Veterans Monument [Video]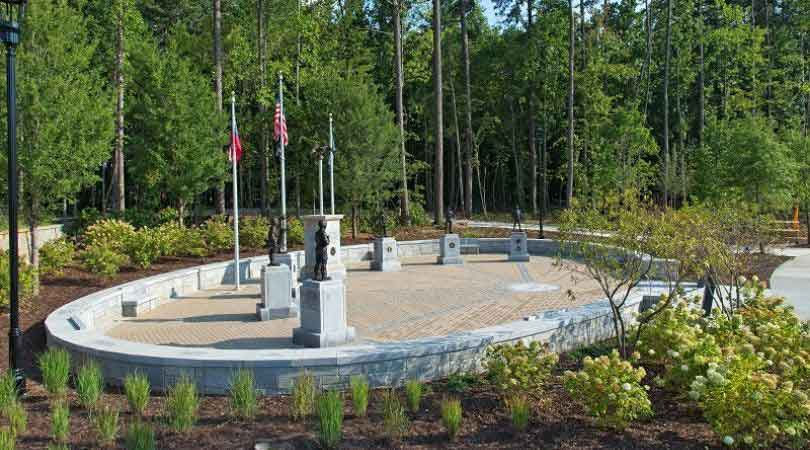 Have you visited the Peachtree Corners Veterans Monument on the city's Town Green?
Do you know the story behind the efforts to build a monument to recognize all of the men and women who have served or are serving our country?
Take time to watch this video which chronicles the history of the monument that took four years and countless hours by a group of very dedicated volunteers to complete.
Howell Upchurch, a PTC resident and videographer, has recreated this extraordinary story in a 39-minute video.
Winter Cornhole League Registration Starting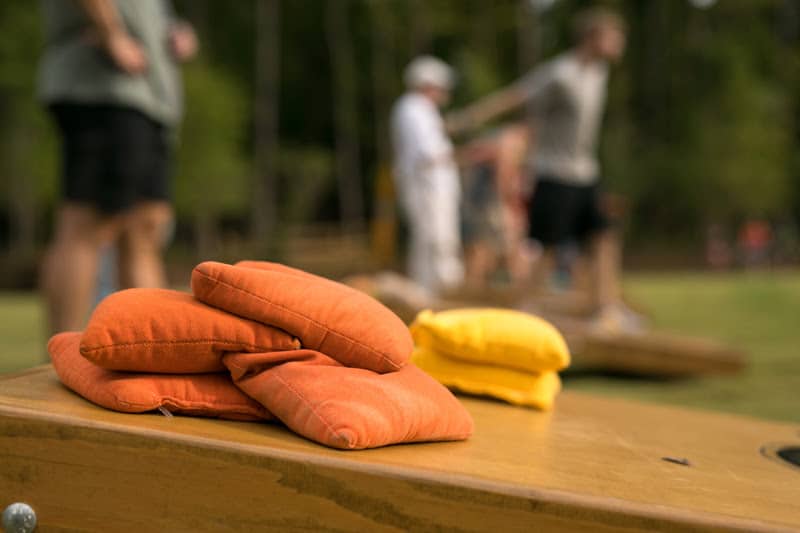 Join us for our 7 week outdoor winter cornhole league in Peachtree Corners Town Center on Wednesday nights!

Season begins on Thursday, January 9, but you must be registered by Monday, December 30!
Play times are 6:45, 7:30, and 8:15pm. *Times may change due to registration numbers.*
All teams play a best of three series against an opponent at their same skill level.

All teams participate in playoffs and qualifying teams represent their location at the CornholeATL City Cornament!

We hope to see you out there tossing bags!
Click here to register and for more information:
Questions? Email Marjie Foley at info@cornholeatl.com or call 404-771-1010.