County responds to concerns over proposed transit hub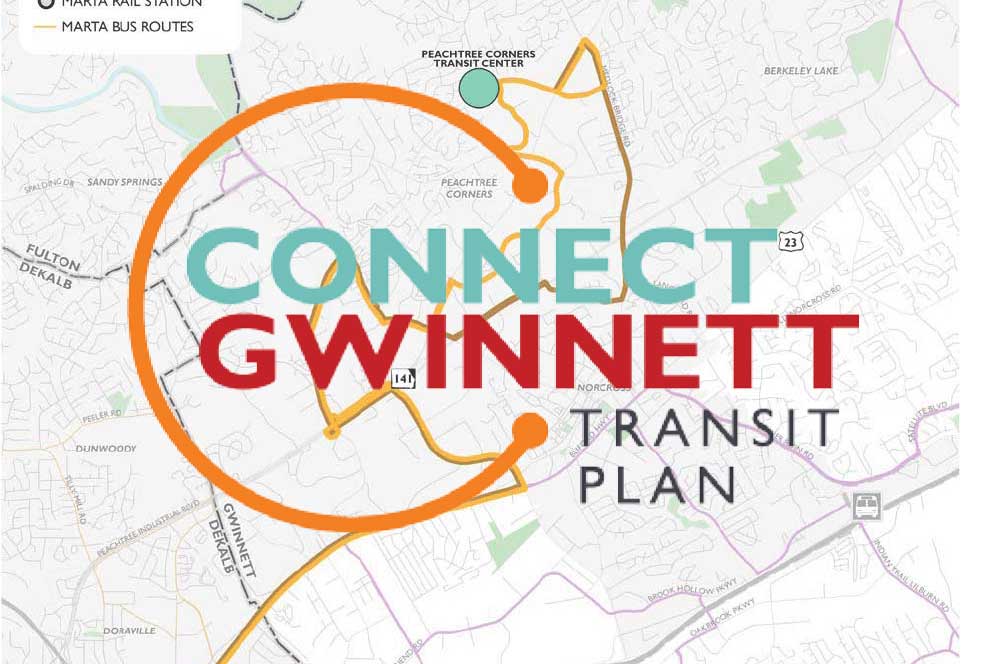 Route maps and potential facilities in the proposed Connect Gwinnett Transit Plan should be viewed as concepts rather than final designs, a county official said Friday in a letter addressing residents' concerns over a proposed transit hub in Peachtree Corners.
4.1.5.5 Peachtree Corners Transit Center (New)
A new transit hub is proposed to be in Peachtree Corners near the intersection of Peachtree Corners Circle and W Jones Bridge Road, with a specific location to be determined. The facility would include space for multiple bus bays, enhance waiting areas to enable transfers between multiple routes, and may also include additional stop amenities and customer service facilities.

Quote in question from the Connect Gwinnett Recommendation Report
"The designation on the map for a transit hub is intended to reflect a very general area. … As of now, no work has been done to determine the feasibility of any sites," Gwinnett County Commission Chairman Charlotte J. Nash said in the letter to Peachtree Corners Mayor Mike Mason.
"In essence, the planning process has identified the need for a transit hub in the Peachtree Corners area and that has been depicted on the map," Nash said.
Early voting is underway in the March 19 referendum on the plan, which includes a transit hub near the intersection of Peachtree Corners Circle and W. Jones Bridge Road, with a specific location to be determined.
The hub would include multiple bus bays and waiting areas and could also have "additional stop amenities" and customer service facilities, according to the transit plan's July 2018 Recommendations Report.
Residents became alarmed after a Feb. 25 Atlanta Journal-Constitution article mentioned the transit hub as one of the recommendations in the 167-page plan, which is available online.
Each route and facility in the plan will go through a "detailed vetting and evaluation process that likely will result in revisions as information is uncovered," Nash said in her letter.
She goes on to say that transit hubs tend to be located in "more commercial/industrialized areas," and said she agrees that the proposed location for a Peachtree Corners transit hub is not appropriate.
"It makes more sense for all sorts of reasons to place this facility as close to one of the major corridors as possible, and I anticipate that the search for a suitable site will focus in these corridors," Nash said.
Her letter also assures Mason that there will be "robust coordination" between the county and city on this matter.
Learn more
• See Nash's letter here:
peachtreecornersga.gov/Home/Components/News/News/1821/160?backlist=%2F.
• See the full Connect Gwinnett Transit Plan here:
gwinnettcounty.com/static/departments/transportation/pdf/Connect_Gwinnett_Recommendations_Report_102518.pdf.
Talented Artists Needed for 2023 Gwinnett Multicultural Festival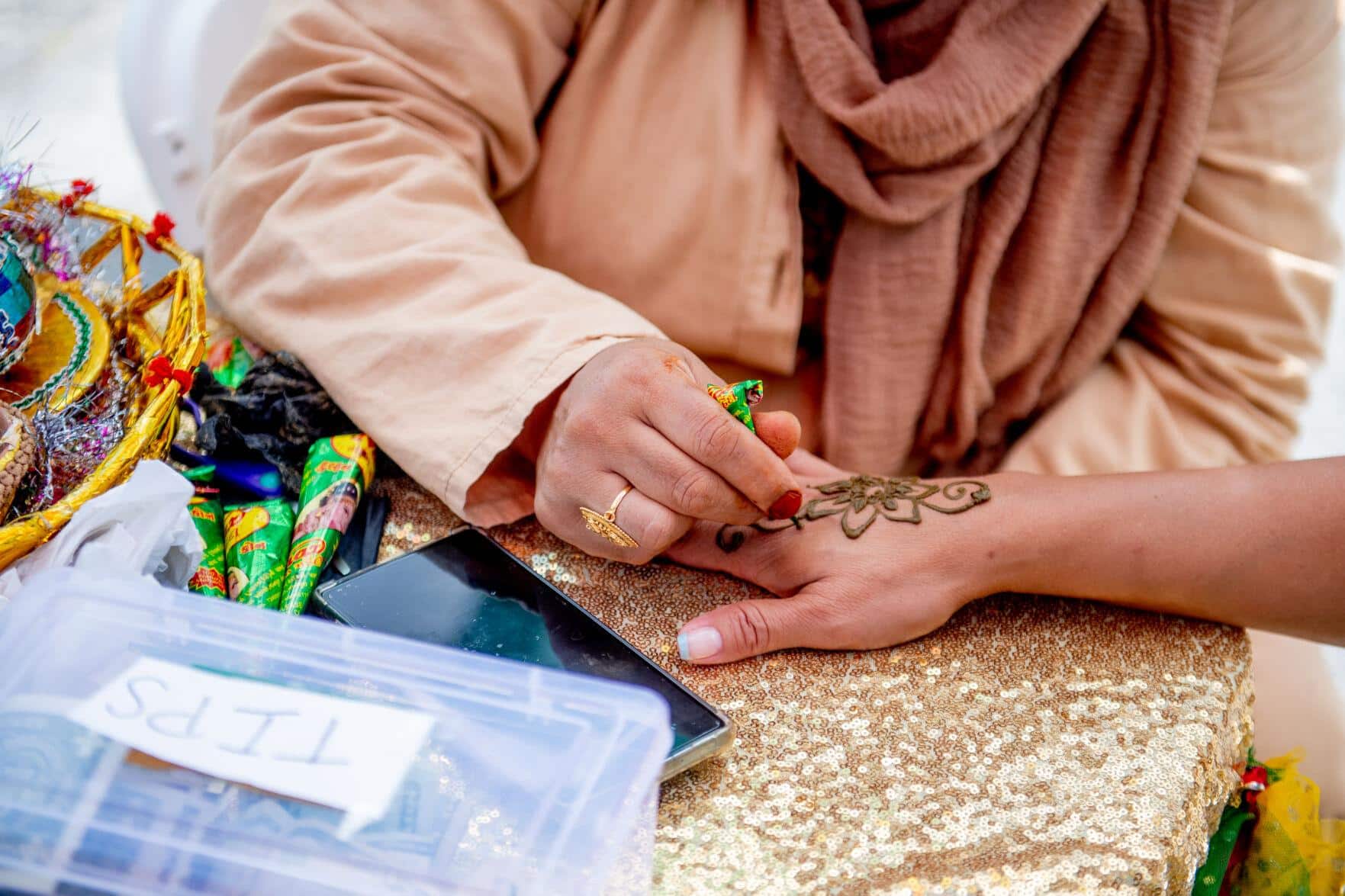 The 2023 Gwinnett Multicultural Festival is set for Saturday, May 13, 10 a.m.-2 p.m. Details will be released soon.
Photographers, painters, sculptors and artists are invited to exhibit their masterpieces at the 2023 Gwinnett Multicultural Festival. Performers — such as comedians, dancers, magicians, musicians and singers — are also invited to showcase their unique talents. 
Please note that while artists are welcome to exhibit their work, they will not be allowed to sell items at the event. However, they can let attendees know how and where to purchase the items at a later date.
Artistic exhibitors can access the festival performer application here. The deadline is Friday, April 14, 5 p.m.
Performers can fill out the performer application through this link. The deadline is Friday, March 31, 5 p.m.
Local businesses are also invited to support the Multicultural Festival with giveaways.
For more info, contact Outreach Manager Rachael Warnsley at Rachael.Warnsley@gwinnettcounty.com or call 770-513-5348.
Gwinnett County to Celebrate Earth Day with Community Recycling Event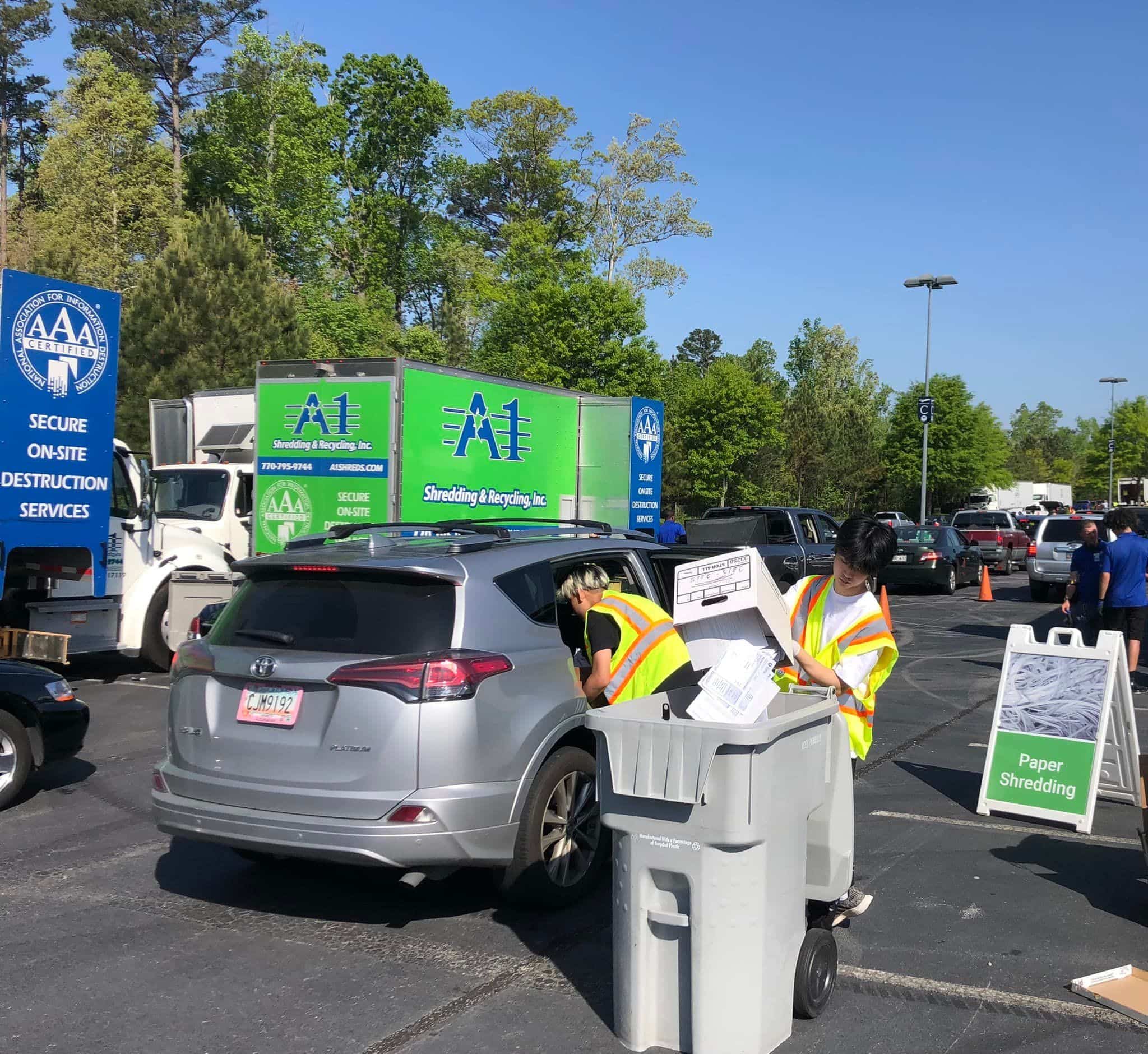 Gwinnett Clean & Beautiful (GC&B) and Gwinnett County Solid Waste are calling out to the public to start collecting tires, paint, electronics, clothing, sneakers and paper for this year's Earth Day Community Recycling. 
Over the last six years, GC&B has hosted a community-wide Earth Day-themed recycling event. Co-hosted with Gwinnett County Solid Waste, this year's event will take place Saturday, April 22, 9 a.m. to 12 noon at Coolray Field, 2500 Buford Drive in Lawrenceville.
"Celebrated by more than a billion people all over the planet since 1970, we are excited to participate in the world's largest environmental movement on Earth Day," said Schelly Marlatt, Executive Director of Gwinnett Clean & Beautiful.
"Designed to change human behavior and create opportunities for civic engagement and volunteerism, this year's theme is 'Invest in our Planet,' so we're asking our Gwinnett County neighbors to invest their time by either volunteering for this event or by combing through their closets, file cabinets, garages, basements, attics and storage sheds for items they no longer need that can be recycled into new products," she said.
"It's a win-win. Local residents get to declutter their homes, and we get to divert tons of items from our local landfills and give them new life!" Marlatt added.
During last year's event, Earth Day organizers helped 1,549 neighbors recycle 175,540 lbs. of items they no longer needed within the event's three-hour window. All told, 44,000 lbs. of electronics, 6,682 gallons of paint, 14 tons of tires, 2,720 lbs. of clothing and sneakers were collected for recycling, and 34,000 lbs. of paper were collected for shredding.
Beyond the all-important act of recycling, the Earth Day Celebration will include Touch-A-Truck, refreshments, a chance for residents to meet their haulers, opportunities to learn more about programs and services from various county departments, and more.
What to bring for recycling
Items collected that day will include latex and oil-based paints, electronics, tires, clothing, sneakers and paper for shredding.
Throughout the April 22 "rain-or-shine" event, the following items will be collected:
Paper for secure shredding — Limit to five copier paper boxes per vehicle.
Electronics — Recycling is free except for TVs, monitors and printers. There is a $15 cash fee per monitor or TV; and a $5 cash fee per printer. Projection/console TVs have a $35 cash fee.
Oil-based and latex paint — Please limit to 10 gallons per vehicle; cans must contain 25% wet paint.
Tires — Limit to eight tires per vehicle; no dealer tires.
Clothing and sneakers.
Materials should be placed in disposable containers or boxes. Containers cannot be returned.
Looking for volunteers
Volunteers are also needed for the event.
To register as a volunteer for Gwinnett County's Earth Day recycling event, visit the Volunteer Gwinnett page under the Employment tab at GwinnettCounty.com.
For more about this and other upcoming GC&B events, visit gwinnettcb.org. Questions may be directed to gwinnettcb@gwinnettcb.org or 770-822-5187.
UPCCA Community Service Scholarship Awards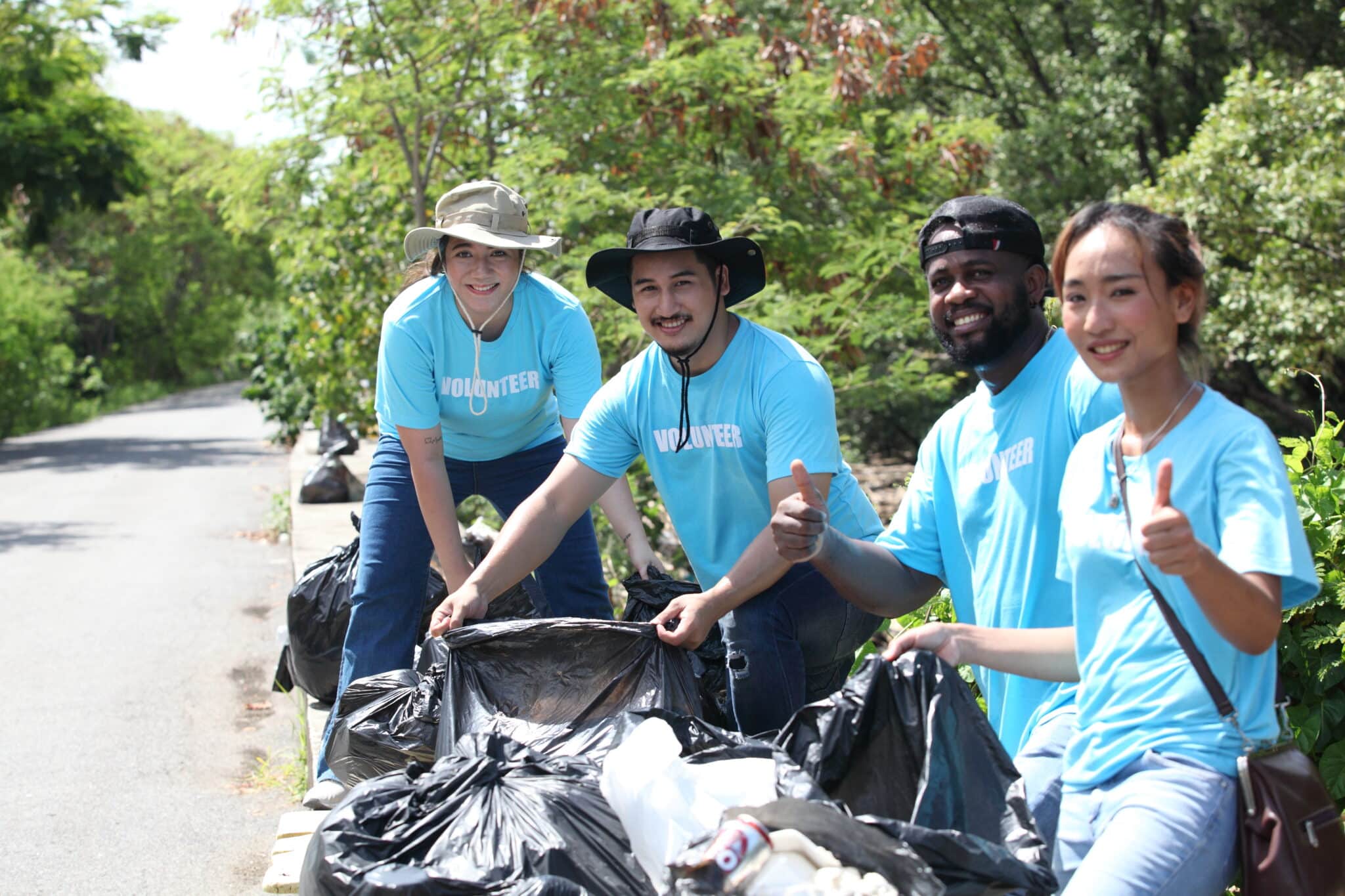 The United Peachtree Corners Civic Association (UPCCA) is again offering a Community Service Scholarship for high school seniors residing in Peachtree Corners. The 2023 scholarships will be awarded to students who have made the commitment to volunteer outside of school hours during their high school years.
New for 2023
Up to two UPCCA scholarships may be awarded.
The Debbie Mason Member Scholarship is a $1,000 scholarship. To qualify, the student or their HOA / neighborhood MUST be a member of UPCCA in good standing for the 2023 calendar year with membership fees paid on or before April 15, 2023.
If the applicant's HOA/ neighborhood is NOT a current paid member of UPCCA, they can contact their HOA, neighborhood board or president and encourage them to become a 2023 member.
Information for becoming a member of UPCCA can be found at upcca.org, or by contacting UPCCA president Matt Lombardi at 770-548-2989.
The Debbie Mason Community Scholarship is a $1,000 community scholarship in honor of Debbie Mason's commitment to serve her community. Students do not need to be a UPCCA member to qualify for this scholarship.
How to apply
High school seniors who meet the qualifications should:
1. Complete the Online Scholarship Application
The online application includes areas to upload documentation for the essay and service activities.
2. Write and/or video a 300-word essay about the community service work they have done that has had the greatest influence on them and why.
3. Include a Community Service listing of all activities they participated in while in high school.
Winners will be chosen strictly on their participation in community service.