Curiosity Lab at Peachtree Corners Given the 2019 Neighborhood Redevelopment Award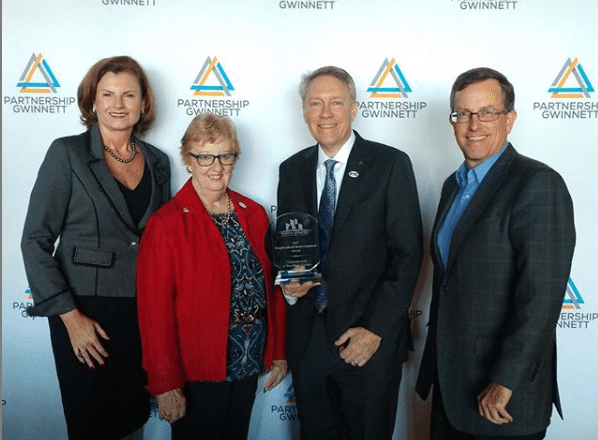 2019 Metro Atlanta Redevelopment Summit Award Winners Named
For the second time in just two years, the City of Peachtree Corners was recognized for its redevelopment efforts, this time winning the Metro Atlanta Redevelopment Summit (MARS) award for Curiosity Lab at Peachtree Corners.
The MARS Awards, held annually, recognizes outstanding redevelopment projects in the region. Each year the Atlanta region redevelopment event brings together more than 300 developers, commercial real estate brokers, elected officials, business leaders and community development experts. This year's event was held Oct. 24, 2019. The summit allows attendees an exclusive look at the region's current redevelopment projects as well as insight into trends and best practices in the industry.
The city's Curiosity Lab at Peachtree Corners was selected by a panel of economic developers for its forward-thinking approach in creating a real-world testbed with 5G connectivity and a 1.5-mile autonomous vehicle test track and intelligent mobility incubator. Set in a 500-acre commercial office park, the test track interacts with people and vehicles going about their daily business.
"It's exciting to see Peachtree Corners, and more specifically Tech Park, win a redevelopment award, it's second in just two years," said Councilmember Alex Wright, who first introduced the idea of developing an autonomous vehicle program. "I believe the creation of Curiosity Lab is a major step forward in the continuation of revitalizing Tech Park, putting it on the tech map not just locally, but nationally and internationally, and more importantly, helping us further realize Paul Duke's vision of Peachtree Corners – one of the country's original Live, Work, Play developments centered around a cutting edge Technology Park."
Partnership Gwinnett, in collaboration with The Council for Quality Growth, presented the winners of the 2019 MARS Awards recognizing redevelopment projects in the region:
• 2019 Neighborhood Redevelopment Award Winner – Curiosity Lab at Peachtree Corners
• 2019 Redevelopment Award Runner-up – Willbrooke Connector, City of Duluth
• 2019 Community Redevelopment Award Winner – Stockyards
• 2019 Community Redevelopment Award Runner-up – Broadstone at Sugar Hill
• 2019 Regional Redevelopment Award Winner – The Mill at Etowah
• 2019 Regional Redevelopment Award Runner-up – Pittsburgh Yards
"We are honored to be recognized for our revitalization efforts in Technology Park Atlanta," said Mayor Mike Mason. "It is an important area not only for our city but for the entire region as it is the center of over 7,500 jobs and an important driver of economic development."
Curiosity Lab at Peachtree Corners is a publicly funded living lab designed to provide a real-world test environment to advance next-generation intelligent mobility and smart city technology. Additional information is available at www.curiositylabPTC.com
This post has been updated as of 10/29/19
Councilmember Sadd Schedules Virtual Town Hall Meeting for Oct. 21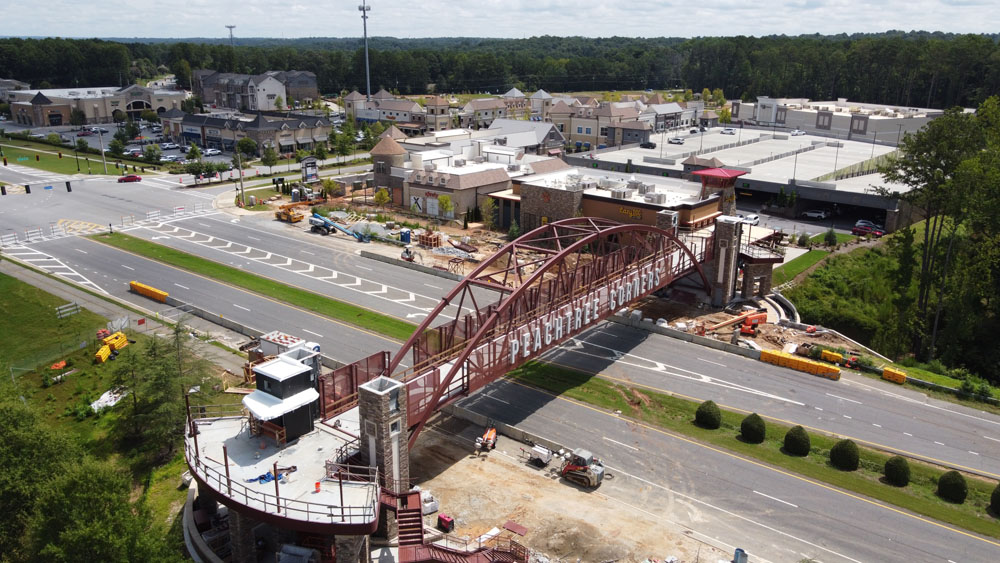 Councilmember Phil Sadd (Post 1) is hosting a virtual Town Hall on Wednesday, Oct. 21 at 7 p.m. One of the topics to be discussed during the Town Hall is the Gwinnett County Transit Referendum, which is on the November 3 ballot.
"It is important that voters are provided with information about this referendum so they can
make an informed decision," said Councilmember Sadd. "I have invited Gwinnett County
Chairman Charlotte Nash to join me during the Town Hall to provide an overview of the
referendum. We want to provide our citizens an opportunity to understand the proposal and
be able to ask questions."
Additionally, updates on other key activities throughout the City will be included:
Project Activity
• Crooked Creek Trail
• Pedestrian Bridge
• Spalding Drive widening
COVID-19 related initiatives to support businesses
Crime Prevention Initiatives
Curiosity Lab Innovation Center
The meeting is open to the public and will include an open Q&A session giving citizens an
opportunity to voice concerns and ask questions.
To attend the meeting, please see the instruction below:
Link to watch live

Dial-In only:
+1-415-655-0002
Access code: 132 521 5700
For instructions on how to ask a question during the town hall and more, visit peachtreecornersga.gov
Gwinnett Chamber of Commerce taps Peachtree Corners Mayor to Serve on Board of Directors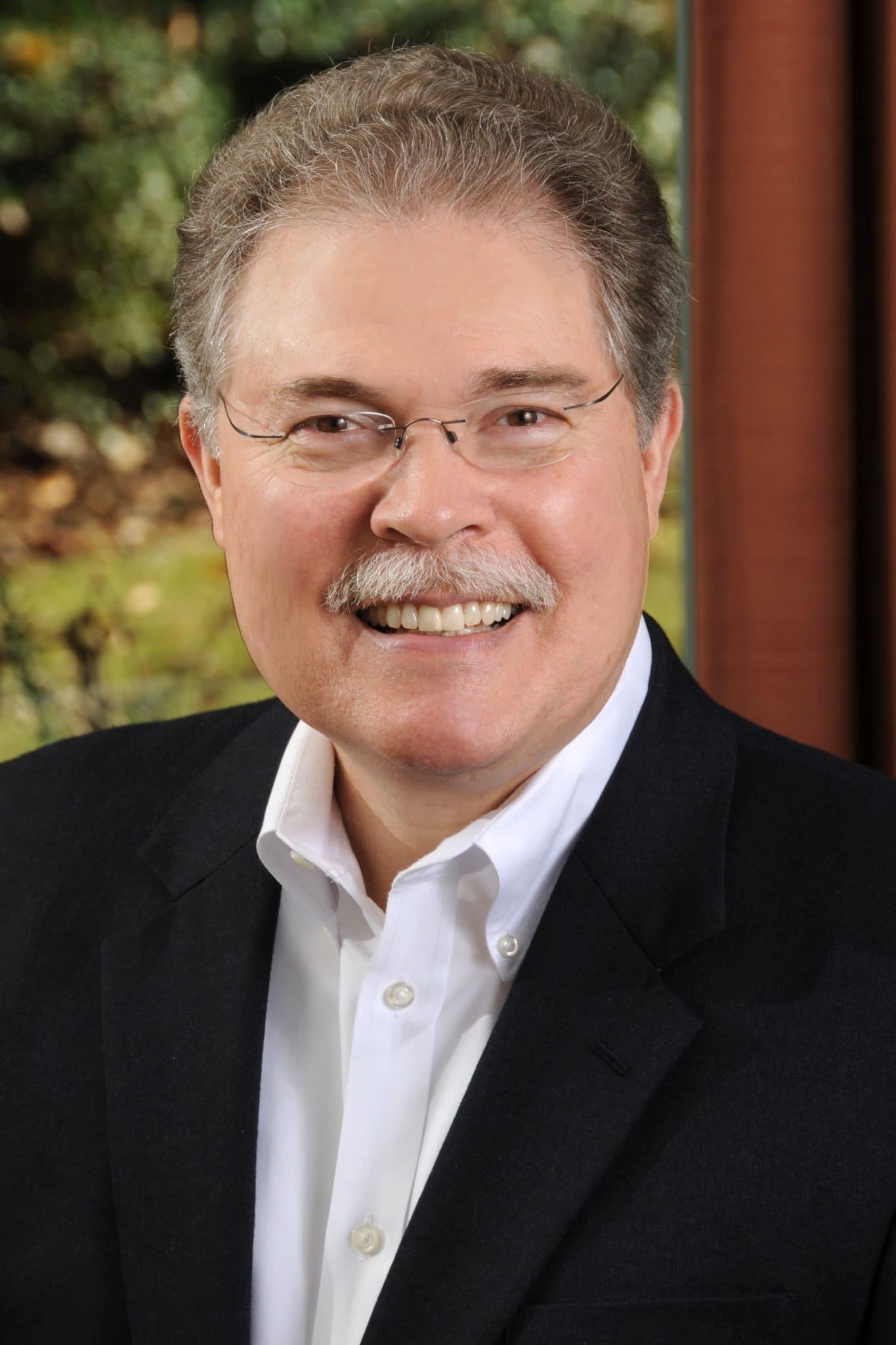 Mayor Mike Mason has been selected as a Chairman's appointee to serve as a member of the Gwinnett Chamber of Commerce Board of Directors for a one-year term beginning January 2021. Board members provide leadership and are responsible for directing and upholding the mission and goals of the Gwinnett Chamber and Partnership Gwinnett.
"Your commitment as a member of the Board enhances the ability of the Chamber to continue its high-quality services and programs that assist in promoting and sustaining a pro-business environment in Gwinnett," said Gwinnett Chamber of Commerce Chair Elect Doug Jenkins.
Board members act as leading contributors to the community and provide direction to assist in
preparing for the challenges and opportunities that lie ahead for the county.
"It is an honor to have been selected to serve as a member of this prestigious board," said
Mayor Mason. "The Gwinnett Chamber of Commerce has always played a key role in the
development of our great county. Our greatest strength is our membership and together we
will continue to focus on ensuring Gwinnett County remains a strong economic leader."
Mason has lived in Peachtree Corners for over 30 years and was elected as the city's first Mayor
in March 2012. He holds an MBA in Finance from the University of Evansville and a B.S. In
Accounting from the University of Southern Indiana. During his career, he has served as Vice
President and Chief Financial Officer for several companies. He is currently the owner of Mason
CFO Advisory.
A U.S. Navy veteran, Mason is a native of Sandersville, GA. He and his wife, Debbie, moved to
Peachtree Corners in 1985 where they raised their two sons.
Peachtree Corners Receives Prestigious National Award for Governmental Finance Reporting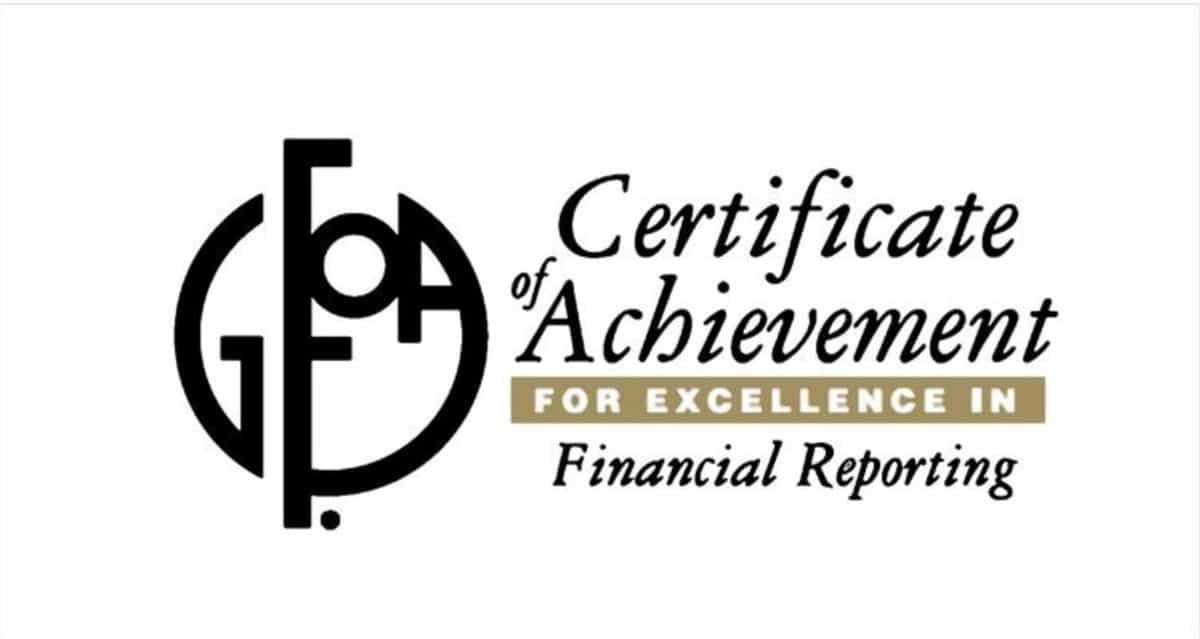 The city's Finance Department recently received a certificate for achievement for excellence in financial reporting from the Government Finance Officers Association for its 2019 financial year-end comprehensive annual financial report (CAFR).
The Government Finance Officers Association's Certificate of Achievement is the highest honor for governmental accounting and financial reporting. It is the city's second year in receiving the award and represents a significant accomplishment by a government and its management.
"We are pleased to again receive this honor," said City Manager Brian Johnson. "Our finance
department is to be commended for this achievement as it is the highest form of recognition in
governmental accounting and financial reporting."
The city's Finance Department produces the CAFR each year and works with independent auditors to verify the city's financial situation and standing. The CAFR is judged by an impartial panel to meet the highest standards of the program.
"This is an important award that validates Peachtree Corners' commitment to go beyond the minimum requirements to prepare comprehensive annual financial reports in the spirit of transparency and full disclosure," said Assistant City Manager, Brandon Branham, who was the Finance Director when the 2019 CAFR was completed.
The Government Finance Officers Association, based in Chicago, is a non-profit professional association serving approximately 17,500 government finance professionals. With offices in Chicago and Washington, D.C., it serves the member organization by advancing uniform standards and procedures in financial management for governments and assisting with professional development for public finance managers.