The Marcus Jewish Community Center of Atlanta (MJCCA) to Host the 2019 JCC Maccabi Games in Atlanta for an Olympic Style Event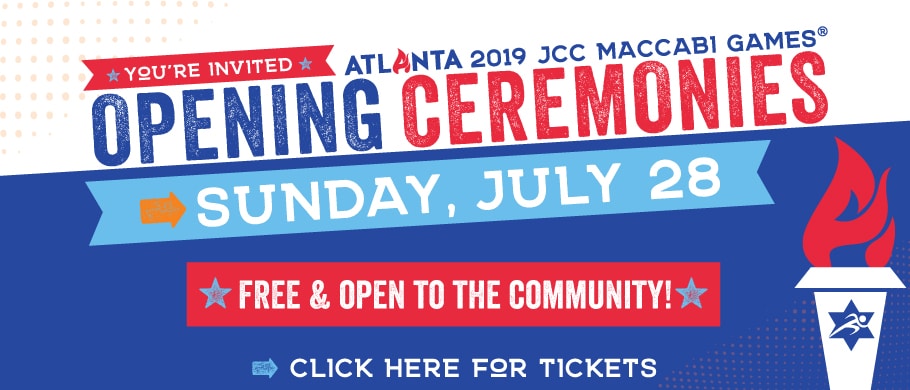 Atlanta is the Host City for the 2019 JCC Maccabi Games® July 28 – August 2, 2019! The Marcus Jewish Community Center of Atlanta (MJCCA) is thrilled that the JCC Maccabi Games will call Atlanta home for just the second time in the history of the competition, with more than 1,600 participants, ranging from 12 to 16 years old, to compete in a field of 14 sports. To learn more, visit atlmaccabi2019.org.
"Atlanta is the place to be when it comes to marquee sporting events sure to cement lifelong memories – including the 2018 Major League Soccer All-Star Game, the 2019 Super Bowl, and the 2020 NCAA Men's Basketball Final Four," says MJCCA CEO Jared Powers. "Adding to that list of sporting spectacles, in July, the 2019 JCC Maccabi Games® will return to Atlanta for the first time since 2001."
What are the JCC Maccabi Games?
The JCC Maccabi Games are an Olympic-style sporting competition that brings teen-athletes from around the globe to compete in sporting competitions, perform community service, and above all have an amazing time meeting new people, and forming bonds that will last a lifetime.
Started in 1982, The JCC Maccabi Games have grown exponentially over the years, and this year is no different. Team Atlanta is now one of largest ever delegations in Maccabi history. Over 1,000 visiting athletes from over 35 visiting delegations will be joining the almost 600 Team Atlanta athletes to compete in a week of tournaments. Every athlete, coach, and delegation head in attendance is proud to have earned the privilege of representing their community at The Games.
Hosted by the MJCCA, the 2019 JCC Maccabi Games will include a full range of events, including Olympic-style opening ceremonies and a community service day. These events each aim to bring the Atlanta Jewish community together for a week of spirit, friendship, and celebration.
"This summer, the JCC Maccabi Games® will require the helping hands of nearly 1,500 volunteers," explains MJCCA Maccabi Games Director Stacie Francombe. "Whether you have a few hours or a few days to help, there are opportunities that match your interests – everything from arrivals and departures to athletics and hydration, from medical and hospitality to food service, and so much more. We hope you'll join us by becoming a part of this exciting community event. Can't make it to the MJCCA? We are utilizing venues all over Atlanta and need volunteers at every location."
Interested in volunteering? All volunteers must be 18-years-old or older as of July 28, 2019 for daytime shifts and 21-years-old or older to volunteer for evening events.
Go to www.atlmaccabi2019.org/signup/ to register as a volunteer.
Ways to Get Involved in atlmaccabi2019.org:
Opening Ceremonies of the 2019 JCC Maccabi Games will take place on July 28, 2019 at Ameris Bank Amphitheatre (2200 Encore Pkwy, Alpharetta), and will include entertainment, a parade of athletes, a Munich 11 memorial tribute and more. Come cheer on Team Atlanta and the 35 visiting delegations for a night of fun and entertainment.
Time: Athlete drop off 5:45 pm / Doors open at 6:00 pm / Parade of Athletes starts at 7:00 pm.
Opening Ceremonies Highlights:
Opening Ceremonies Tickets: Reserve HERE and pickup at the MJCCA's Maccabi Central or at Ameris Bank will call on July 28.
"We invite the community to come out to Opening Ceremonies and be a part of one of the largest gatherings in the history of Jewish Atlanta," said MJCCA Maccabi Games co-chair Amy Rubin.
JCC Cares (Community Service Projects)
Since 1982, the JCC Maccabi Games have always been more than an athletic competition. An important component of the Games, JCC Cares, provides an opportunity for teens to embrace their experiences at the Games by taking time out of their competition schedule to participate in a community service project.
The basic American concept of community service is closely tied to the basic Jewish value of Tikkun Olam, which urges us to make a difference in the lives of others who may be less fortunate than ourselves. All athletes, coaches, and chaperones will participate in JCC Cares as part of their Maccabi experience. Also, to make an even greater impact and connection, each participant has asked to bring supplies or goods that would benefit the local community.
The 2019 Atlanta JCC Cares initiative will include three components:
Disabled Athlete Exhibition – During the 2019 JCC Maccabi Games in Atlanta, the MJCCA will partner with theIsrael Sports Center for the Disabled (ISCD), one of the world pioneers in the field of sport rehabilitation; as well as the Shepherd Center, a local nonprofit hospital devoted to the medical treatment, research, and rehabilitation for people with neuromuscular problems such as spinal cord injury and disease, acquired brain injury, and multiple sclerosis. These two organizations will provide a disabled athlete exhibition for the Maccabi teen athletes. The goal of this initiative is for Maccabi athletes to see all people for their abilities and not just their disabilities.
From Art Project to Art Therapy – The Maccabi athletes will also participate in an art project lead by two local professional artists and learn how art therapy is used to help rehabilitate people with physical injuries. The athletes will walk on bubble wrap covered in paint, which will splatter the paint onto two canvases. The professional artists will then transform the canvas into two art pieces, which will be revealed at the closing party and permanently displayed at the ISCD and Shepherd Center.
Community Service – In order to reinforce the Jewish value of giving charity (Tzedakah), the Maccabi athletes have been asked to contribute an item requested by the Shepherd Center and placed on an Amazon registry. Whether it's shirts or hats, a movie DVD, or rehabilitation supplies, these items will be used to directly benefit patients staying at the Shepherd Center. Throughout the Games, the Maccabi athletes will help package these items, which will be delivered to the Shepherd Center after the Games conclude.
You don't have to be an athlete to be a part of Maccabi. Star Reporters will document the Games in real-time through photography, videography, interview, blogging, and other modes of social media. This team is also being coached by VOX ATL. As Star Reporters develop new skills through hands-on reporting and exposure to state-of-the-art technologies and tools, they also will receive mentoring in photography, videography, the art of the interview, and more. Star Reporter coaches, provided by Team Atlanta, will be experienced professionals in the fields of journalism, photography, videography, social media, and marketing.
Gaming and eSports
The 2019 Atlanta Maccabi Games will be the first JCC Maccabi Games to offer gaming and eSports for our athletes. Gaming is a growing part of youth culture, with many state high schools, division 1 colleges and professional sports leagues offering Varsity Letters, Scholarships, and professional careers in eSports. We will be having open play and structured tournaments during the games. We are excited to partner with Lost Tribe, an pioneer in eSports for Jewish Youth Engagement to offer this new experience for our 2019 Participants.
The 2019 Atlanta Maccabi Games will be an inclusive program. The games intend to welcome athletes with developmental, physical and/or neurological differences who may require support, to participate in various Maccabi programs. Accommodations and funded support will be determined on an individual basis.
During the week of The Games, athletes will be fully immersed into the Atlanta Jewish Community. We will be utilizing the kindness of over 500 host families to house all our visitors. These hosts are surrogate parents to these athletes for a week. They will feed and take care of every visiting athlete that will come to Atlanta. It is through the generosity of our community that we can host all these athletes, and make sure they are comfortable and cared for. Each host family will be asked to host at least 2 athletes. The requirements are simple, for each athlete you host, they must have a bed or air mattress to sleep on and a seatbelt in the car. All Host Families must be 21-years-old or older to volunteer. If you would like to become a host family, you must REGISTER.
"What I am most looking forward to is introducing the Jewish teens in our community to the international Maccabi Movement, which presents athletic, cultural, and social opportunities with Jews from around the world," said MJCCA Maccabi Games co-chair Libby Hertz.
"There truly is a way for everyone to share in the excitement and get involved in the 2019 JCC Maccabi Games®," said Francombe. "Opportunities are now available for every member of the community – from athletes and coaches, to volunteers, sponsors, and host families."
Contact Info:
2019 JCC Maccabi Games® (July 28 – August 2, 2019) – atlmaccabi2019.org.
Celebrate Love With Gwinnett County's Annual Valentine's Day Weddings And Vow Renewals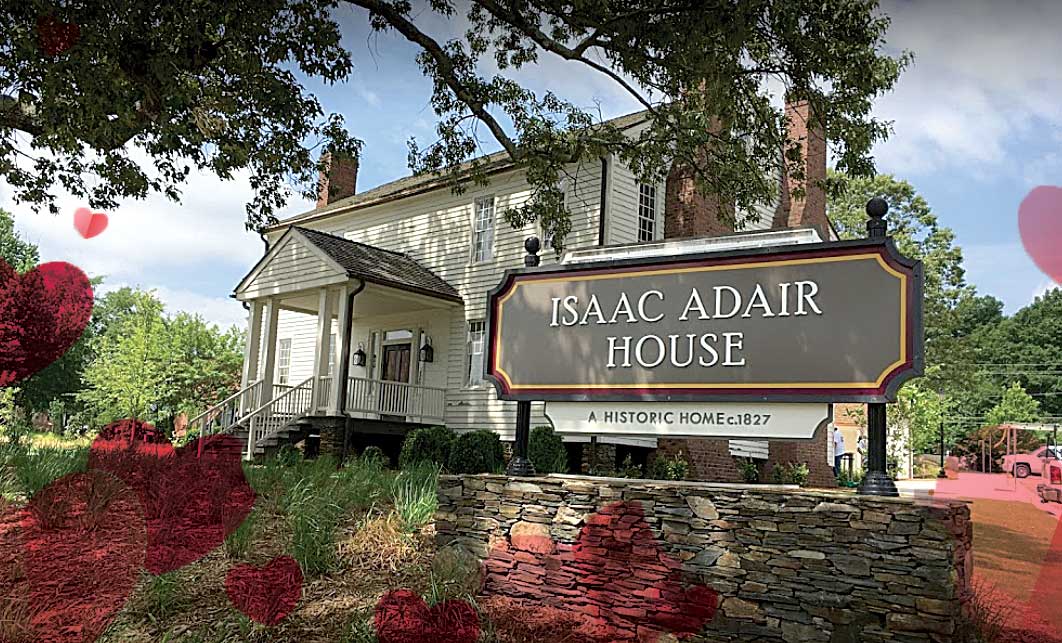 Valentine's Day is a perfect day for couples to say 'I do' or 'I still do,' and they can take the plunge or renew their vows Friday, Feb. 14 from 10 a.m. to 4 p.m. at the Isaac Adair House in downtown Lawrenceville.
The annual Valentine's Day wedding and vow renewal event is co-hosted by Gwinnett Parks and Recreation along with Chief Magistrate Kristina Hammer Blum and Probate Court Judge Christopher Ballar, who will be performing the ceremonies.
Couples who are getting married must obtain a valid marriage license from a Georgia Probate Court prior to the ceremony and bring that original license with them on Feb. 14. Couples who are renewing their wedding vows do not need to bring a copy of their license. No out-of-state weddings will be performed.
For additional information and to make a reservation, please call (770) 822-8081. For information on obtaining a marriage license, call (770) 822-8350.
The Isaac Adair House is located at 15 South Clayton Street in downtown Lawrenceville. The venue features a bridal room, quaint elevated porch and the Preservation Lawn with a pergola and arbor. The bridal room will not be available to brides at this event.
ART Station Theatre presents Ray Bradbury Live (forever)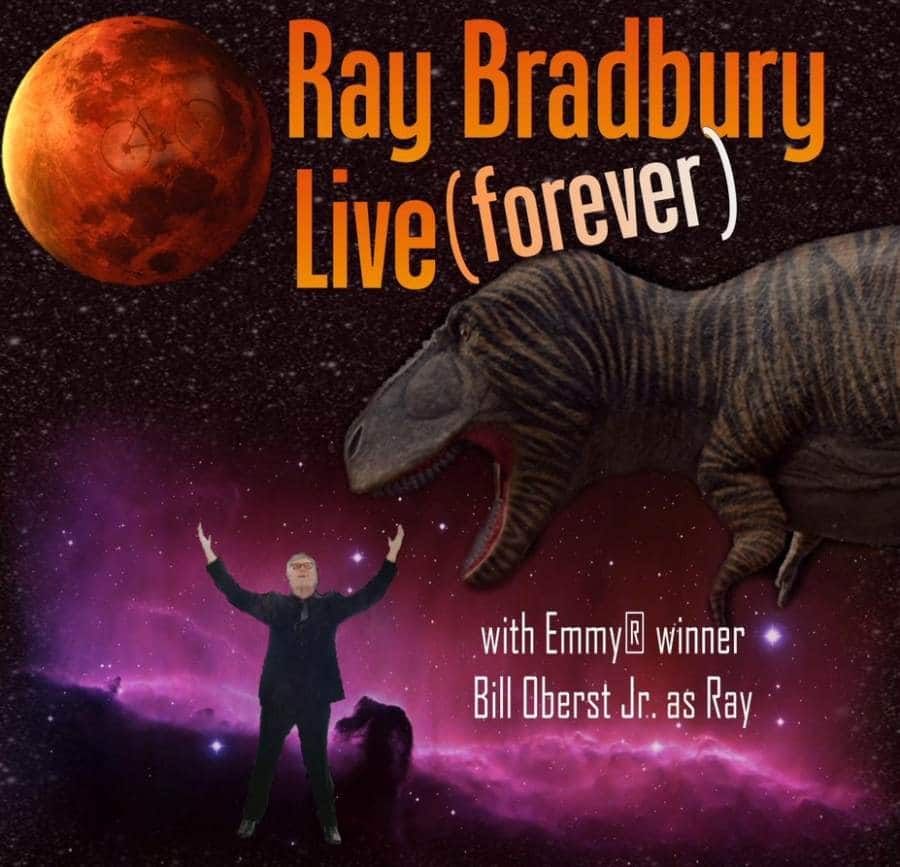 The ART Station Theatre in Stone Mountain Village presents a new play written and performed by Emmy-winner Bill Oberst, Jr. in Ray Bradbury Live (forever) .
Ray Bradbury turned generations of readers onto fantasy, sci-fi and dreams of the future. Emmy-winner Bill Oberst, Jr. is Ray in Ray Bradbury Live (forever) a brand new multimedia stage tribute. With large-screen visuals, an original score and selections from classics like Something Wicked This Way Comes and The Martian Chronicles, it is 90 minutes of eloquence, exuberance and hope – all in Ray's own words. "Ray makes your spirit want to soar" – IndyStar.
Performances will be in the ART Station Theatre Thursday, February 27, Friday, February 28, Saturday, February 29 at 8pm. There will be a Sunday afternoon performance at 3 pm.
Tickets prices are $20 for students and military, $25 for seniors and $29 for adults. Additional fee apply for rows A and B.
Reservations may be made by calling the ART Station Box Office at 770 469 1105 or visit our online Box Office at www.artstation.org
Jewish Black History at the MJCCA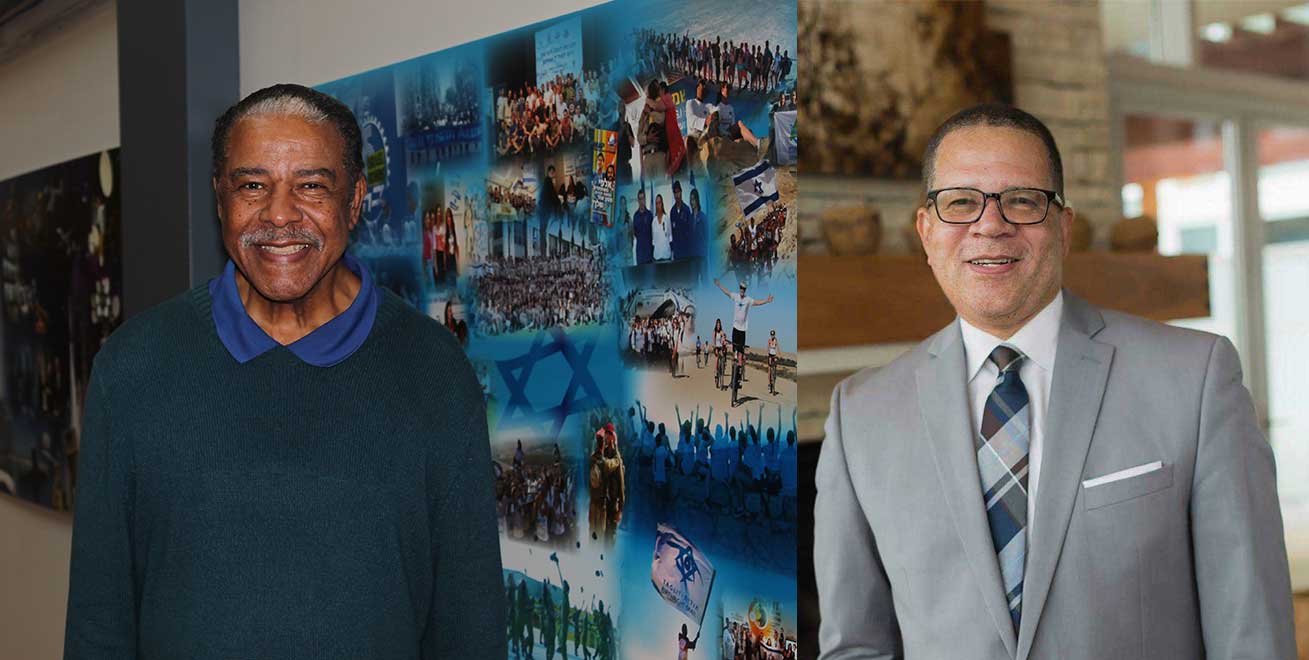 Two Special Programs – Free and Open to the Community
The Marcus Jewish Community Center of Atlanta (MJCCA) invites the community to two fascinating speakers in celebration of Black History Month, as they discuss topics related to Jewish and African-American relations. Both programs are free and open to the community.
More information: //atlantajcc.org/blackhistory or call 678.812.4070.
Monday, February 10, 10:00 – 11:00 am
Growing Up Black and Jewish
Speaker: Dr. John Eaves
Raised in a middle-class family in Jacksonville, FL, John Eaves learned the value of hard work, education, and service from a young age. John's grandfather immigrated to the U.S. from Jamaica with big dreams, but life was not easy for a black, Jewish man. He faced racism, religious discrimination, and financial trouble, but despite these obstacles he raised a large family, instilling the values of hard work, faith, and serving the community. Inspired by the legacy of his family, John has dedicated his life to learning and service. After graduating from Morehouse College, John pursued his master's at Yale University. He was Director of the Atlanta Office of the Peace Corps and has served on the Fulton County Board of Commissioners. Through his career in local politics, John seeks to bring opportunity to his constituents through policies that stimulate economic growth, reduce crime, and bring social and financial security to an ethnically and religiously diverse population.
Thursday, February 27, 12:00 – 1:00 pm
A Select History of Black and Jewish Relations in Savannah, GA
Speaker: Dr. Jeffrey Jenkins
Dr. Jeffrey Jenkins was taught to read at 4 years old by his Jewish neighbors, the Rubins, in Savannah, GA. The Rubins were the first Jewish family Jeffrey knew, and they became his great friends and influenced his life in many significant ways. In 1976, Jeffrey was the first graduate from Savannah State College to earn a Ph.D. He went on to teach, and later retired from a beloved position as a professor of American History and Economics at Savannah State at the age of 52. For the next eight years, he worked as an administrator for the Savannah library system and for a local nursing home. Jeffrey also worked for the Jewish Educational Alliance for 10 years, and most recently decided to return to those roots by taking a support services position at the MJCCA. He believes Jewish people set an example for the world, valuing a good education, love, and family as most important.
More information: //atlantajcc.org/blackhistory or call 678.812.4070.