Volunteers Needed at County's America Recycles Day Event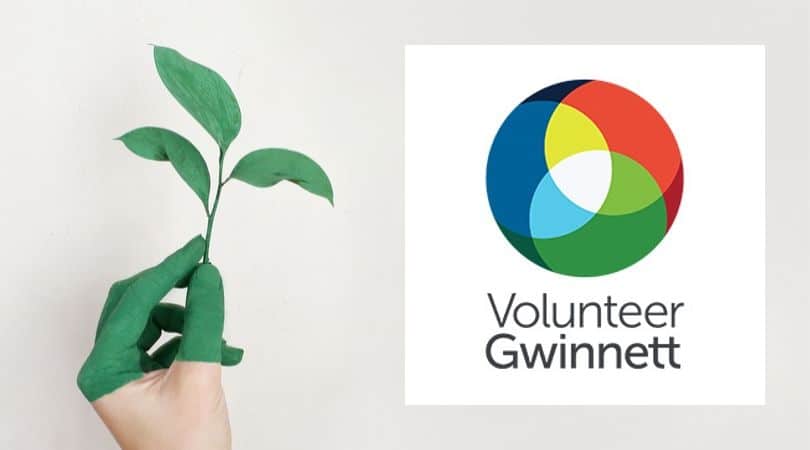 Help Gwinnett County maintain a sustainable environment by volunteering at the annual America Recycles Day event Saturday, Nov. 9 from 9am to 12pm at Coolray Field.
Gwinnett residents are invited to recycle paper, paint, electronics, tires, clothing, sneakers and ink/toner cartridges. Volunteers ages 14 and up are needed to unload vehicles, break down boxes, distribute recycling information and support other America Recycles Day activities.
The event is rain or shine. Volunteers should register at www.VolunteerGwinnett.net.
For more information, please contact Gwinnett Clean & Beautiful at (770) 822-5187 or email gwinnettcb@gwinnettcb.org.
Coolray Field is located at 2500 Buford Drive in Lawrenceville.
UPCCA Community Service Scholarship Awards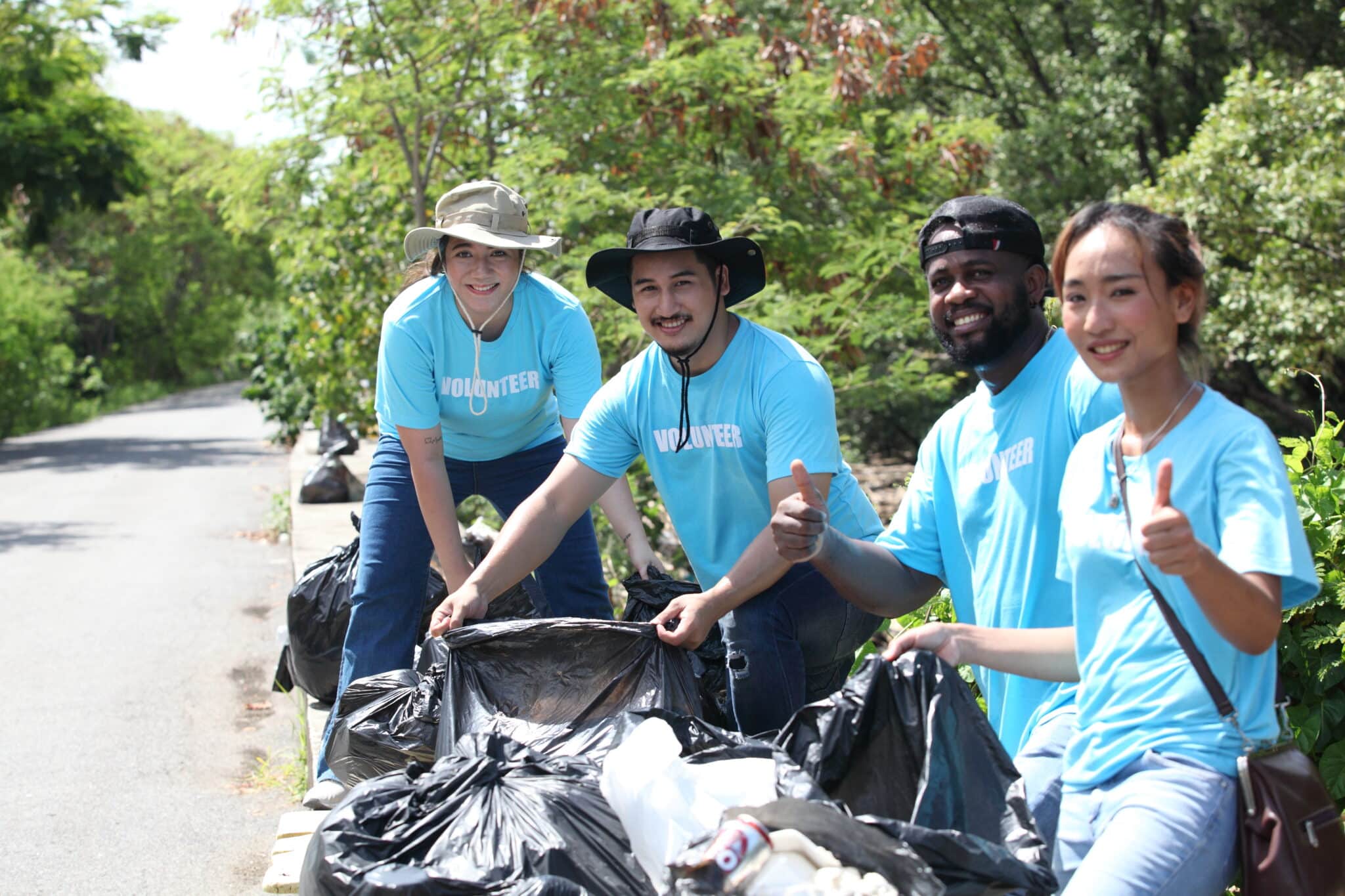 The United Peachtree Corners Civic Association (UPCCA) is again offering a Community Service Scholarship for high school seniors residing in Peachtree Corners. The 2023 scholarships will be awarded to students who have made the commitment to volunteer outside of school hours during their high school years.
New for 2023
Up to two UPCCA scholarships may be awarded.
The Debbie Mason Member Scholarship is a $1,000 scholarship. To qualify, the student or their HOA / neighborhood MUST be a member of UPCCA in good standing for the 2023 calendar year with membership fees paid on or before April 15, 2023.
If the applicant's HOA/ neighborhood is NOT a current paid member of UPCCA, they can contact their HOA, neighborhood board or president and encourage them to become a 2023 member.
Information for becoming a member of UPCCA can be found at upcca.org, or by contacting UPCCA president Matt Lombardi at 770-548-2989.
The Debbie Mason Community Scholarship is a $1,000 community scholarship in honor of Debbie Mason's commitment to serve her community. Students do not need to be a UPCCA member to qualify for this scholarship.
How to apply
High school seniors who meet the qualifications should:
1. Complete the Online Scholarship Application
The online application includes areas to upload documentation for the essay and service activities.
2. Write and/or video a 300-word essay about the community service work they have done that has had the greatest influence on them and why.
3. Include a Community Service listing of all activities they participated in while in high school.
Winners will be chosen strictly on their participation in community service.
GCPL Offers Opportunity to Earn Free Disney on Ice Tickets Through Reading Challenge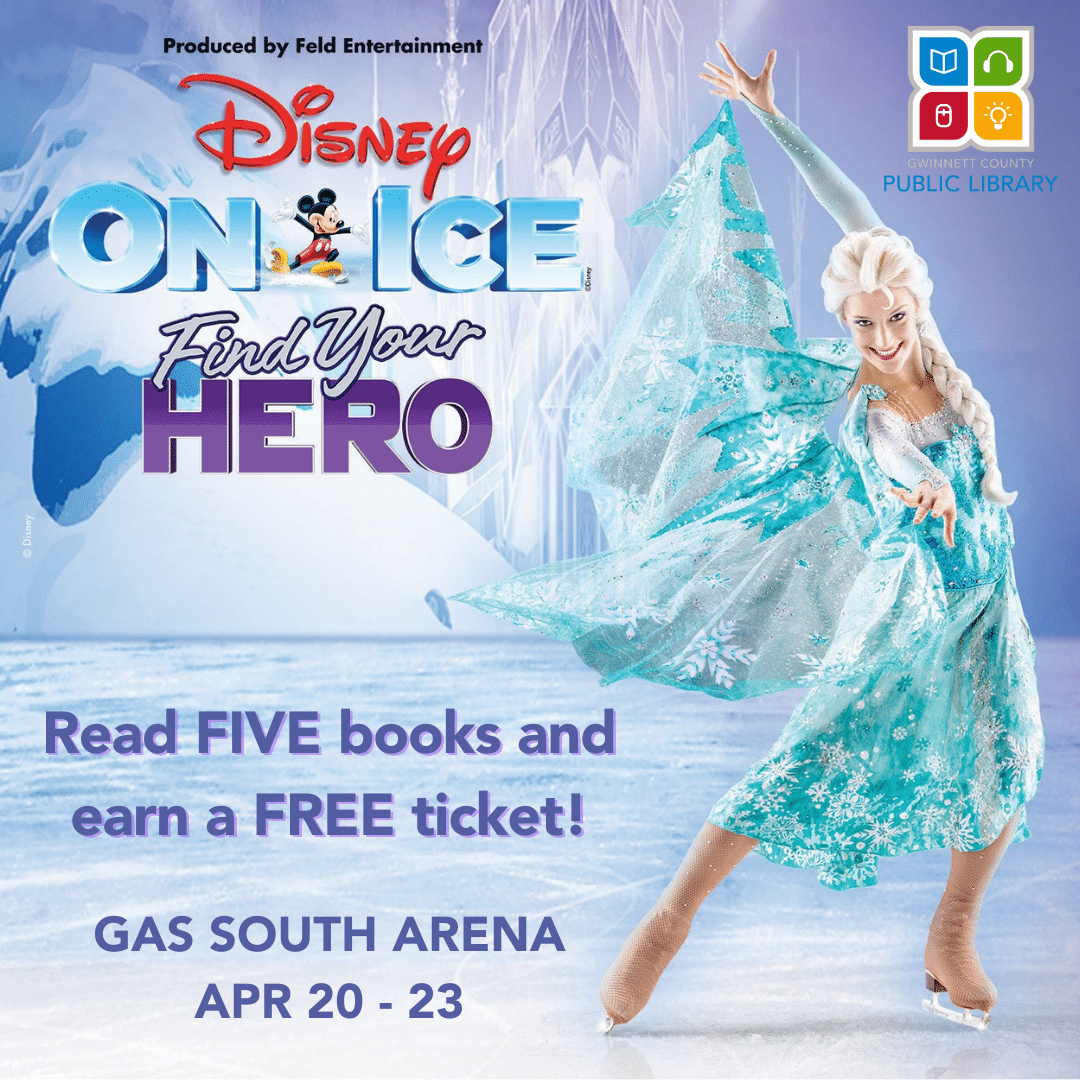 The Gwinnett County Public Library (GCPL) is giving local kids the chance to earn a free ticket to Disney On Ice Find Your Hero! The show will be at the Gas South Arena from April 20 to 23.
Children can their earn tickets by reading five books. Each participating child will receive one Reward Club Card. As children show staff their returned library books, the vouches will be stamped a corresponding number of times.
Find Your Hero!
The Disney On Ice presentation of Find Your Hero! brings together Mickey Mouse, Minnie Mouse, Donald Duck, and Goofy for an adventure filled with tales of heroism from everyone's favorite Disney stories.
Moana and demigod Maui, from the film Moana, bravely voyage into uncharted territories to return the stolen heart of Te Fiti. Anna and Elsa of Frozen go on a quest to protect the kingdom. 
The Little Mermaid tests the power of love, Rapunzel dares to explore the outside world on her own, and Belle, of Beauty and the Beast, boldly tames the fearsome Beast. 
Best of all, everyone discovers that courage, determination, and heart are all part of the hero within us all.
Details
Vouchers for free tickets can be redeemed at Gas South Arena's box office up until Sunday, April 23 for applicable shows on the following dates: Thursday, April 20; Friday, April 21; Saturday, April 22; and Sunday, April 23.
A parent/guardian ticket purchase is required when redeeming a child's voucher for the free child's ticket. One adult ticket must be purchased for every three free kids' tickets redeemed. 
Adult tickets for the show range from $19 to $49, depending on date and seat location. VIP, Rinkside and VIP Dining tickets are available at higher price points.
For more information, click on gwinnettpl.org/kids/disney-on-ice/.
City Of Peachtree Corners Designated as City of Civility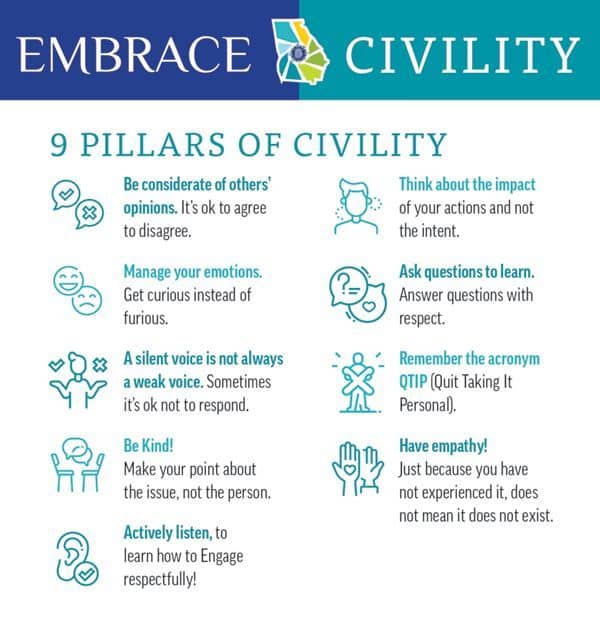 The City of Peachtree Corners has been designated as a City of Civility by the Georgia Municipal Association (GMA). The City adopted a civility resolution as part of GMA's new "Embrace Civility" program during the February 28 Council Meeting.
Peachtree Corners is just the 23rd city out of 537 in Georgia to earn this designation.
"Having seen first-hand the civility of the interactions among our council members and with our residents, I was pleased to introduce the resolution to earn us the designation as a Georgia City of Civility," said Peachtree Corners City Councilman Eric Christ.
GMA, in partnership with the Association's nonprofit organization, Georgia City Solutions, created the Embrace Civility program to equip Georgia's cities with resources to create more civility in their meetings and among their residents and meeting attendees.
According to GMA, Civility is more than just politeness. It is about disagreeing without disrespect, seeking common ground as a starting point for dialogue about differences, listening past one's preconceptions, and teaching others to do the same.
In a 2019 poll conducted by Weber Shandwick, Civility in America, 2019, 93% of Americans believe that incivility is a problem, with 68% identifying incivility as a major problem.
To become a City of Civility, city councils are required to adopt a Civility Resolution and pledge to engage in civil behavior with each other as well as with residents and meeting attendees. Cities also have a civility pledge that can be published or recited at meetings.
Learn more about the Embrace Civility program at gacities.com/civility. To view the Resolution, visit peachtreecornersga.gov/DocumentCenter/View/2570