2 Local Teachers Make Semifinalists for Teacher of the Year 2019-20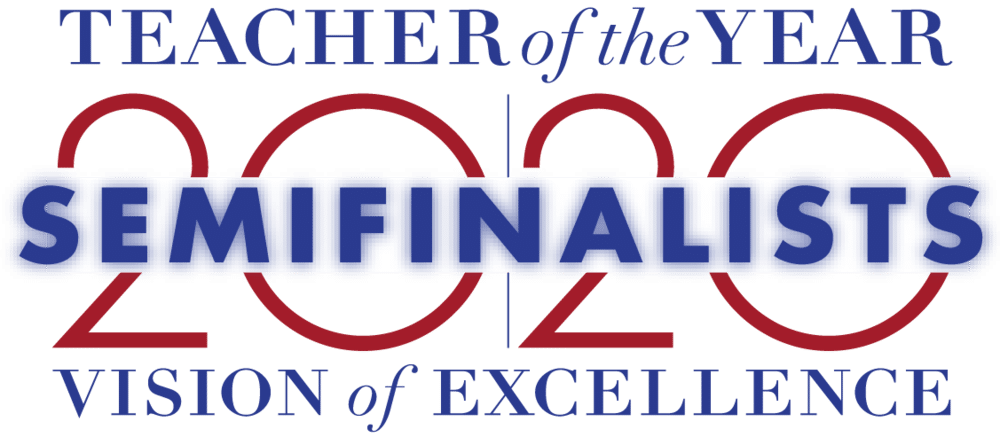 The field of teachers vying to become the 2019-2020 Gwinnett County Teacher of the Year just got smaller as Gwinnett County Public Schools (GCPS) announced the names of the 25 semifinalists to be considered for the system's top honor.
The group of 15 elementary, five middle, and five high school teachers were selected from the initial list of 139 local school Teachers of the Year who were nominated by their colleagues at their local schools.
The 2019-20 Gwinnett County Teacher of the Year will be announced in November at the annual Teacher of the Year banquet.
Two local teachers made the semifinals:
Lee Newman of Norcross HS— Band Teacher (Grades 9-12)
Matthew Green of Berkeley Lake ES— Music Teacher (Grades K-5)
This year's Gwinnett County Teacher of the Year semifinalists also included:
Vivarine Argilagos of Lovin ES— 1st Grade Teacher
Alice Carscaddon of Burnette ES— Art Teacher (Grades K-5)
Kelsey Case of Chattahoochee ES— Special Education Teacher–Autism Spectrum Disorder (Level 1) (Grades 1 and 2)
Jamie Gowen of Winn Holt ES— Gifted Education Teacher (Grades 1-5)
Ellen Hill of Dyer ES— 5th Grade Teacher
Colleen LaPerre of Brookwood ES— Gifted, Advanced, and Accelerated Mathematics Teacher (Grades 5 and 6)
Christy Lueke of Patrick ES— Music Teacher (Grades K-5)
LeTricia Parks of Meadowcreek ES— 3rd Grade Teacher
Abbey Quintero of McKendree ES— 3rd Grade Teacher
Carrie Rajek of Harbins ES— Physical Education Teacher (Grades K-5)
Alyson Reilly of Craig ES— English to Speakers of Other Languages Lead Teacher (Grades K-5)
Ashton Simpson of Walnut Grove ES— 4th Grade Teacher
Shemika Turner of Chesney ES— 4th Grade Teacher
Lori Tschan of Riverside ES— Language Arts and Social Studies Teacher (Grade 4)
Anthony Dramis of Hull MS— Mathematics Teacher (Grade 8)
Celisa Edwards of Dacula MS— Mathematics and Science Teacher (Grade 7)
Gulannar Akhtar Rattani of Moore MS— Algebra I Teacher–Gear Up for Graduation Program (Grade 8)
Kelly Sloan of Osborne MS— Social Studies Teacher (Grade 8)
Brad Zickefoose of Radloff MS— Accelerated and Gifted Earth Science Teacher (Grade 6)
Rebecca Carlisle of North Gwinnett HS— AP World History Teacher (Grade 10)
Michelle Green of Grayson HS— Chorus Teacher (Grades 9-12)
Dr. Amber Simmons of Brookwood HS— Language Arts Teacher (Grade 11)
Elizabeth Summerlin of Mill Creek HS— AP U.S. History Teacher (Grade 11)
Gwinnett County Public Schools' 2019-2020 Teacher of the Year banquet will be held Thursday, November 14, at 6:30 p.m. at the Infinite Energy Forum.
What Going Back to School looks like in Gwinnett County and around Peachtree Corners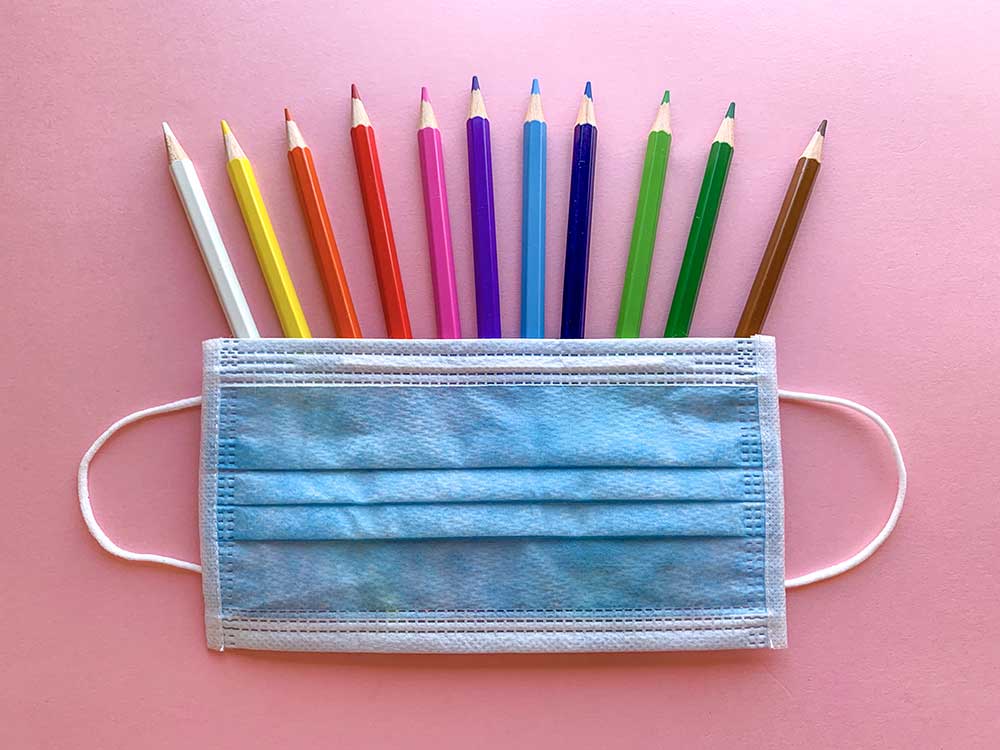 In past years, the biggest worries most kids had in going back to school were if they had the coolest shoes, the right school supplies, and the best class schedule. But in the wake of Covid-19, schools are having to get creative and flexible to provide quality education in a safe and socially distanced environment. The adaptive educational approach may differ in private and public schools, though most offer some form of in-person instruction with specified health precautions or digital learning as an additional alternative.
Gwinnett County Public Schools (GCPS)
Gwinnett County Public Schools (GCPS) is scheduled to open August 5, unless directed otherwise by government edicts related to Covid-19. According to a letter sent to all parents and guardians of students in the GCPS system, each family must decide for each individual child if they prefer in-person instruction at their child's school or digital learning for their child at home. This decision was brought about in response to a questionnaire sent out to parents in mid-June. It found that 43 percent of parents surveyed prefer a return to in-person instruction, 34 percent prefer completely digital learning, and 23 percent prefer an option that combines in-person instruction with digital learning.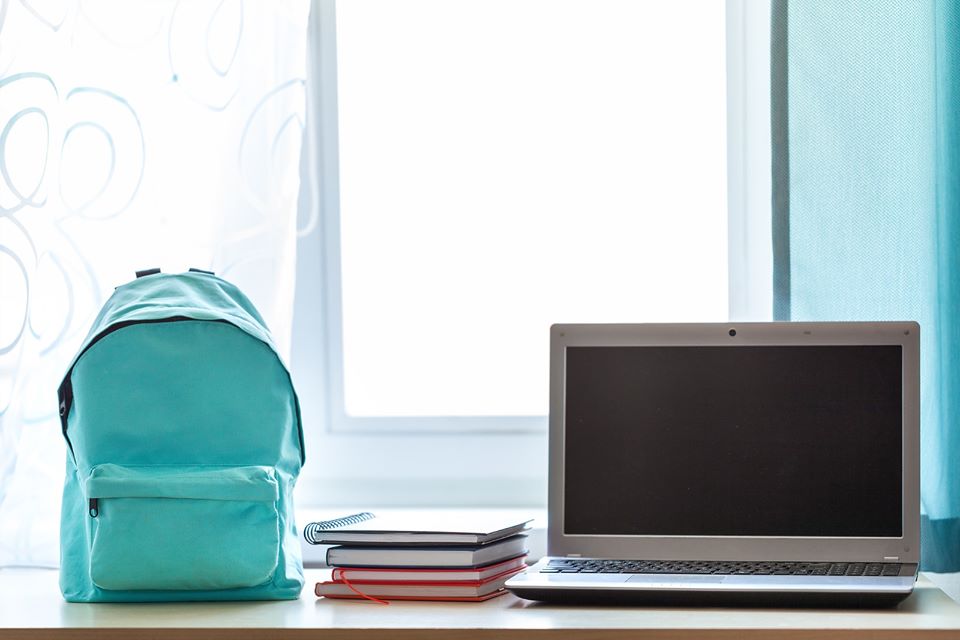 On Monday, June 29, an email was sent to the enrolling parent of every GCPS student. That parent will be asked to select one of the two options for each student in the home. Decisions must be made by July 10. Students in families who do not select an option by July 10 will be assigned to in-person instruction. Families will receive verification of their selection for each child. Students will attend school based on the option chosen for all of first semester (through December). A change may be made after the first nine weeks, if it is needed to better serve the student.
There are many factors involved in this complex decision, so parents should look into a variety of potential points for consideration, as outlined here from the GCPS website.
In-Person GCPS Students: What to expect at school in the fall
Families should self-screen at home. It is recommended that families take temperatures daily before going to school. Anyone with a fever of 100.4 F or higher should not go to a school site. Students and adults also should screen themselves for respiratory symptoms such as cough and shortness of breath prior to coming to school each day.
Periodic screenings, including random temperature checks, will be conducted. Students and staff with COVID-19 symptoms or a temperature of 100.4+ will be isolated immediately and sent home.
All students and employees must stay home if they have COVID-19 symptoms, tested positive, or had close contact with a person with COVID-19 within the last 14 days.
For those who are ill, health dept. guidelines will be followed for return to school/work.
Frequent handwashing encouraged, with breaks for scheduled handwashing at ES level. We also will recommend bringing hand sanitizer from home.
Cleaning/disinfecting of buildings, surfaces, and high-touch objects will be done more frequently. Ventilation systems will be monitored for proper operation.
Buses will be cleaned/disinfected after morning/afternoon routes.
The use of masks can be a challenge for some children and adults, so it will not be required. However, the wearing of masks will be encouraged for those who can.
Schools will limit visitors; serve meals in classrooms; stagger lunch, playground, and class-change schedules; and hold meetings/events virtually as possible.
Where feasible, rooms will be arranged with student desks facing the same direction and students seated at tables will sit on the same side.
Students will be discouraged from sharing books, materials, supplies, or equipment, including devices and equipment used for athletics/PE.
Cleaning/disinfecting protocols will be used in computer labs, media centers, and athletic facilities.
Cafeteria keypads will be replaced with a barcode scanning system.
Water fountains will be closed. Students will be encouraged to bring water from home.
Digital Learning GCPS Students
The expectations for students participating in digital learning in the fall of 2020 will be the same as for those attending in-school in terms of attendance, grading, and accountability.
For the most part, the digital learning day will follow the same operational hours as the in-person school day.
For those, who choose digital learning, students will need access to reliable internet and devices. Sharing a device is not recommended as multiple students in a family would "attend" digital lessons at the same time during the school day.
During the spring, we learned that parent involvement is key to successful digital learning as students may need parental assistance during the digital learning school day.
FAQS
There are a number of Frequently Asked Questions coming up in response to GCPS' announcement, some of which we will share here to elaborate on information already relayed by GCPS.
As a precaution, will GCPS require all students and staff to be tested for COVID-19 before school starts and they return to campus? The health department currently does not recommend this widespread testing before the start of the new school year.
Will parents be notified if there is a positive case involving a student in their child's class or on their child's bus? Yes, every close contact of a positive case will be notified promptly.
How will the district handle students who become sick at school? The school clinic will continue to serve students who feel ill at school. Each school will have an area set up (separate from the clinic) for students who have symptoms associated with COVID-19. Students will be socially distanced and monitored in that area while the parents are contacted to pick them up. It is essential that parents are aware that students who are ill should be kept home and that students who develop symptoms of illness while at school must be picked in a timely manner.
Will students be able to maintain social distancing in class? Schools will take steps to maximize social distancing to minimize spread of the virus. Where feasible, rooms will be arranged with student desks facing the same direction and students seated at tables will sit on the same side. Hallways will be one-way where practicable. Schedules may be revised to accommodate better traffic flow within hallways and at school entrances.
Will there be social distancing on school buses? No. If the district were to social distance per CDC guidelines, each 72-passenger bus would only be able to transport 12 students at a time. GCPS does not have enough buses or drivers to accommodate social distancing to this degree.
Will the school system be able to offer extracurricular activities and sports? If so, will students who choose digital learning be able to participate? The school district's ability to continue its sports programs will be determined in large part by Georgia High School Association rules and regulations, along with guidance from health officials. The local school will determine which extracurricular activities it will offer. If GCPS can offer sports and extracurricular activities, all students—both in-person and digital learners—will be able to participate. Participation will be on-site at the school.
What will digital learning look like for students? The district and schools incorporated the parent and student feedback from spring digital learning and applied those lessons to our beginning-of-the-year plans. We are planning for teachers to provide both live (synchronous) and recorded (asynchronous) lessons and independent work. This means that students will be required to participate in online meetings/lectures on specific days and at certain times with their teachers (synchronous learning), and also complete activities and assignments on their own time to meet assignment deadlines (asynchronous learning).
The information we received said that students will be responsible for a full day of digital learning, following the school schedule. Does that mean students will be expected to be in front of a computer for six-plus hours a day? It is not likely that students would be online in live classes the entire school day. Based on feedback from the spring, we are encouraging teachers to conduct more live (synchronous) lessons, but with the understanding that occasionally students may not be able to participate at the specified time. Therefore, teachers should record the live sessions for students who need to view the lesson at a different time. Platforms such as Zoom, Google Meet, and Microsoft Teams may be used for these sessions. Other assignments may include other recorded videos are independent work, which can be done any time during the day. We believe the use of a variety of instructional methods will be best for students. However, teachers will not be expected to continue instruction after school hours.
Will there be separate teachers for digital and in-person teaching? Principals will staff their schools based on how many students choose digital versus in-person instruction. The goal in scheduling will be to have a teacher who teaches a class entirely digitally or entirely in-person. There may be some teachers (particularly at the middle and high school levels) who teach both digital and in-person students.
I am interested in the digital learning but do not have reliable internet service. How is the school district addressing access issues? GCPS encourages families to take advantage of existing no- and low-cost Internet services provided by commercial carriers. The district maintains a list of these providers that is available on the GCPS website. If your family is unable to make use of one of these plans, contact your local school, which will have a limited number of hotspots available for check out. "In the spring, the school district checked out Chromebooks to families in need and we will continue that this fall," said Sloan Roach, GCPS Executive Director of Communications and Public Relations.
Ms. Roach also stated that in regards to how to reinforce the new safety guidelines at elementary, middle, and high school levels that GCPS will "emphasize these messages with students and staff at all levels in different ways… signage, announcements, etc."
Additional Responses from Schools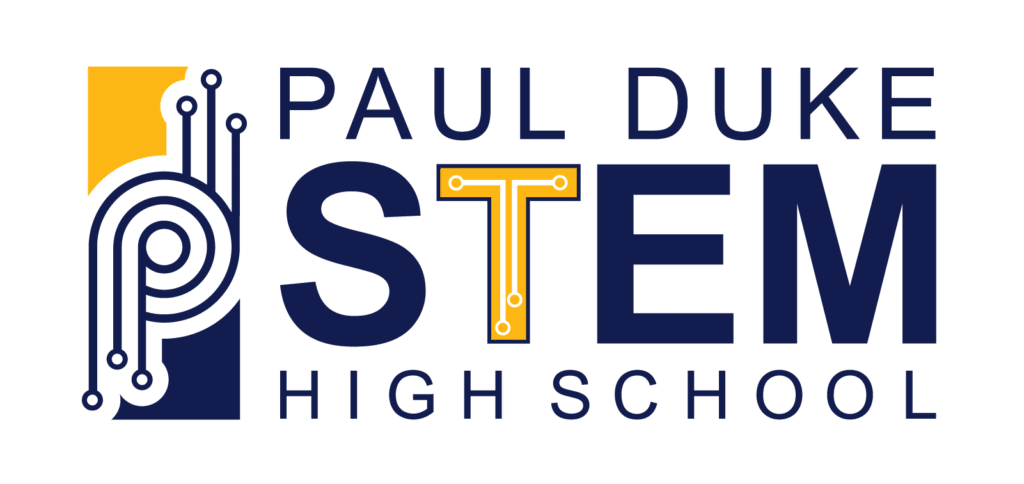 Though of course every GCPS must follow county guidelines, each individual school might have an slightly altered approach to how that looks in their particular environment. Paul Duke Stem High School, for example, sent out a special message to students and parents to help them make the decision that best suits their students' learning.
"At Paul Duke STEM, we want to help our students and families make the best possible decision. This video was recorded by our Principal, Dr. Wetherington to help you in your decision. We hope you have a great and safe summer!"
Private Schools Response
Private schools in Peachtree Corners and surrounding areas are having to make their own paths to suit their student bodies, some with all in-person instruction, some purely digital and some in combination.
Cornerstone Christian Academy has set their first day for August 12. Principal Colin Creel sent out a letter to families to the effect that Cornerstone's size and ability to be flexible, Cornerstone will resume an fully in-person instruction model unless forced to go digital due to specific health and safety governance. Needed "adjustments" are scheduled to be announced in a followup letter on July 20.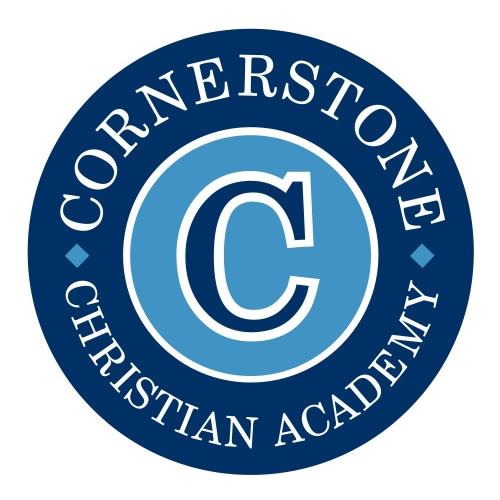 "All of the data suggests it is best for students to receive live instruction. We are planning for mini-closures here and there where we would switch to digital learning. Digital Learning will look very similar to last spring. Our principals did an excellent job adapting to meeting the needs of our community. In addition, at the end of the year we gave a survey to our parents to see how we could improve as well as had a live zoom meeting with about 30 parents to receive live feedback as well," Creel said.
Creel does not underestimate the challenges Cornerstone and other schools have faced and will continue to face in the upcoming school year.
"The biggest challenge we faced was engaging our K-1 students while not imposing too much on the parents. Thus, we piloted a digital learning platform, SeeSaw, with our second grade students in late spring. This platform was amazingly effective. Thus, all of our Lower School teachers have been trained on the platform this summer. Our Middle School already had multiple digital platforms in place," Creel said.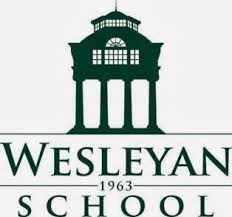 Wesleyan School is also slated to open August 12 in its Lower and Middle School for their first full day. High school at Wesleyan starts on August 13 for their first full day. This is the intended plan unless other mitigating health and safety concerns arise.
"It will be exciting to be together once again on campus this fall; however, we should be realistic that some things will be different. I am confident we can work together as a community to create a school environment that is safe while also providing as much of the Wesleyan experience as possible for you and your childrenm," said Head of School Chris Cleveland in a Back to School announcement
On June 29, Cleveland released Wesleyan's detailed distance learning plan that "while it is our hope that we never use this plan, we want to be as prepared as possible to adapt to any scenario."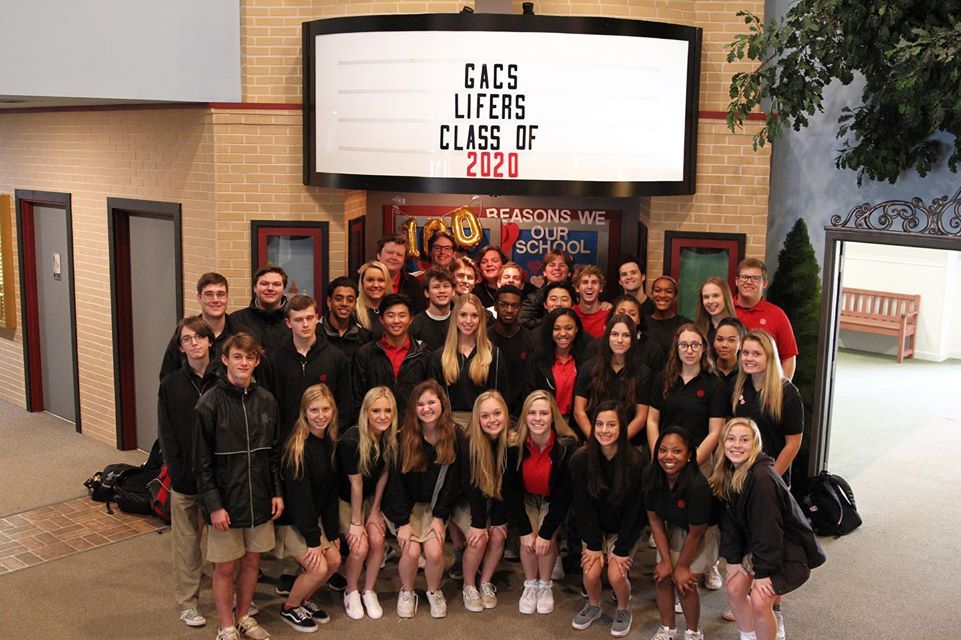 Greater Atlanta Christian School has decided to utilize the extensive technology at its disposal to implement Synchronous Learning, real-time digital learning that allows students at home to fully participate. This will launch August 10, GAC's official opening day.
Smart cameras, directional microphones, and interactive whiteboards will enable "at-home" students to be more fully integrated into their normal schedule's real-time classroom, and with their teacher and classmates. The cutting-edge technology offers families on-going flexibility while not compromising on a robust education complete with class collaboration and content sharing.
"So, if a student has to be quarantined because they have been exposed to the virus, then they don't miss out on the daily interaction with their normal classes. Or, if the family needs to be away from Atlanta, then the student can still have the ability to log in and continue their normal day's classes. Or, if a student is part of a competition that requires them to be out of town, then they can still be a part of their daily classwork, but later watch the recordings of any classes they have missed," said Margie Asef, Director of Community Relations.
As the COVID-19 crisis continues, it also provides our families the ability to choose to keep their students home the amount of time they prefer.
"For the past several months, a team of GAC senior leaders, school-level administrators, and lead teachers have been working to transform our K-12 learning spaces so that classes can be taught face-to-face and online, simultaneously," shared Dr. Scott Harsh in an email to school families last week.
We at Peachtree Corners Magazine will continue to keep you up to date as we continue to receive new information during this time of transition. We wish all students and families in our community a safe, healthy return to school, full of happy and productive learning.
Source:
Gwinnett County Public Schools
Greater Atlanta Christian Schools
Greater Atlanta Christian School names Coach Dave Martin as Head Softball Coach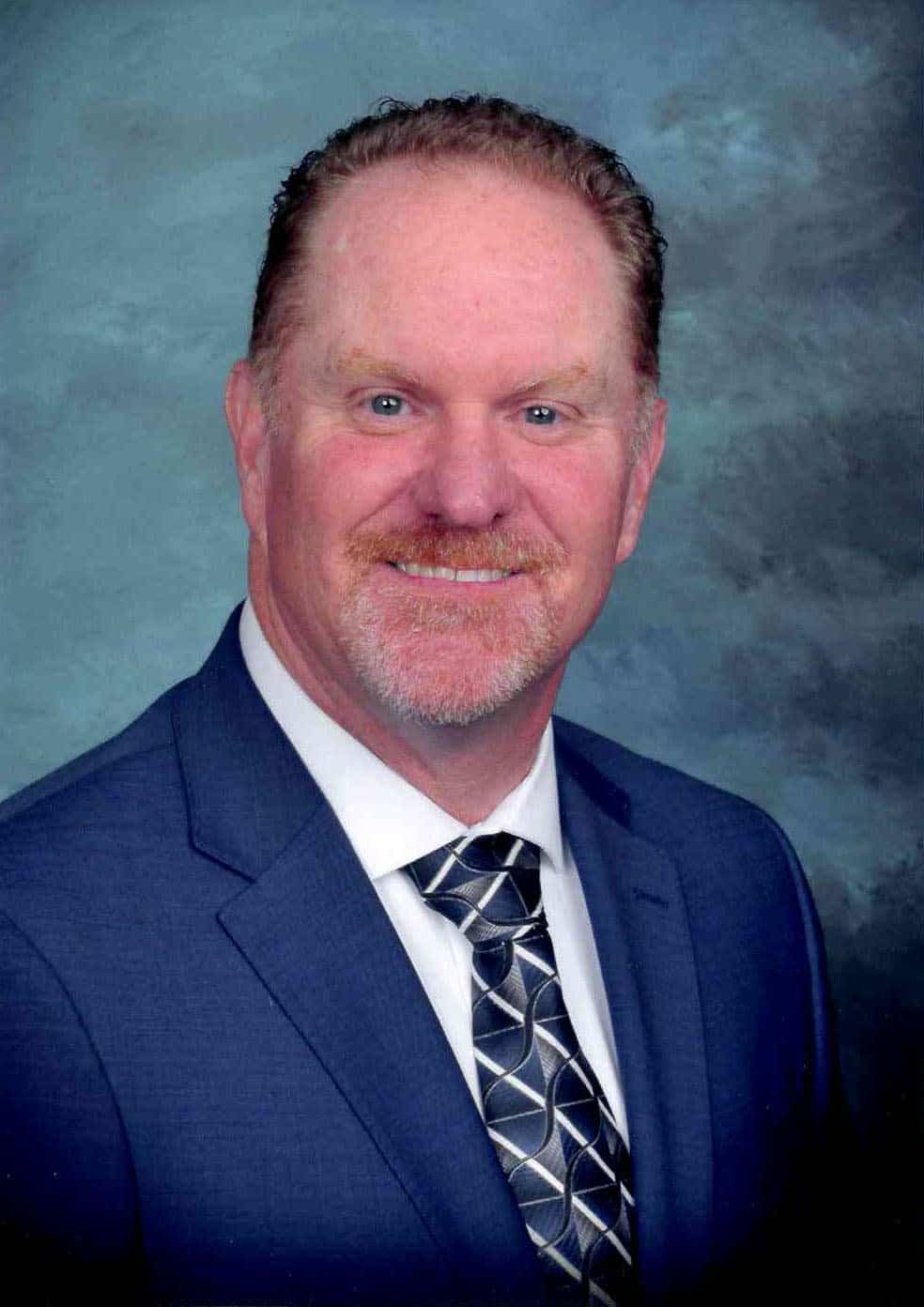 Greater Atlanta Christian School announced Coach Dave Martin as the new Head Softball Coach earlier this week.
"Coach Martin is a great fit for GAC and our campus culture. He is coming from Saddleback Valley Christian School in San Juan Capistrano, California, where he spent over 20 years in Christian education as a teacher, coach, and administrator. He has a passion for the game of Softball with 18 seasons of Softball coaching experience. In addition to coaching his high school teams, he has also coached club Softball for a number of seasons. He is an experienced and highly-recommended program leader who has a passion for skill development and seeing his athletes grow through the game of Softball. We believe the Lord has led Coach Martin to GAC to guide our program for the coming years," shared Athletic Director Tim Hardy.
Coach Martin has many notable accolades, such as 4 San Joaquin League Championships, three times San Joaquin League Softball Coach of the Year, and serving as the Assistant Athletic Director at Saddleback Valley Christian for 12 years.
Coach Martin shared in an email, "I am beyond blessed and excited to join the GAC family. I am a firm believer in the value of Christian education, which is why all three of our children attended SVC preschool through high school. I love Softball. The pace of the game, the competition, along with the passion with which the athletes play fuel my desire to get on the dirt each and every day.
Likewise, I am a huge proponent and fan of women's sports. The life-long benefits are amazing. I have experienced this first hand as I've had the joy of coaching my daughter in high school and following her athletic career through college. Too many girls quit playing sports in middle school due to a lack of validation through their experiences. I hope to foster a culture at GAC that draws girls to the game of Softball, developing a passion and love that will keep them playing as long as possible."
Please join GAC in welcoming Coach Martin and his wife, Christina.  
2020 Kindergarten Registration information for Gwinnett County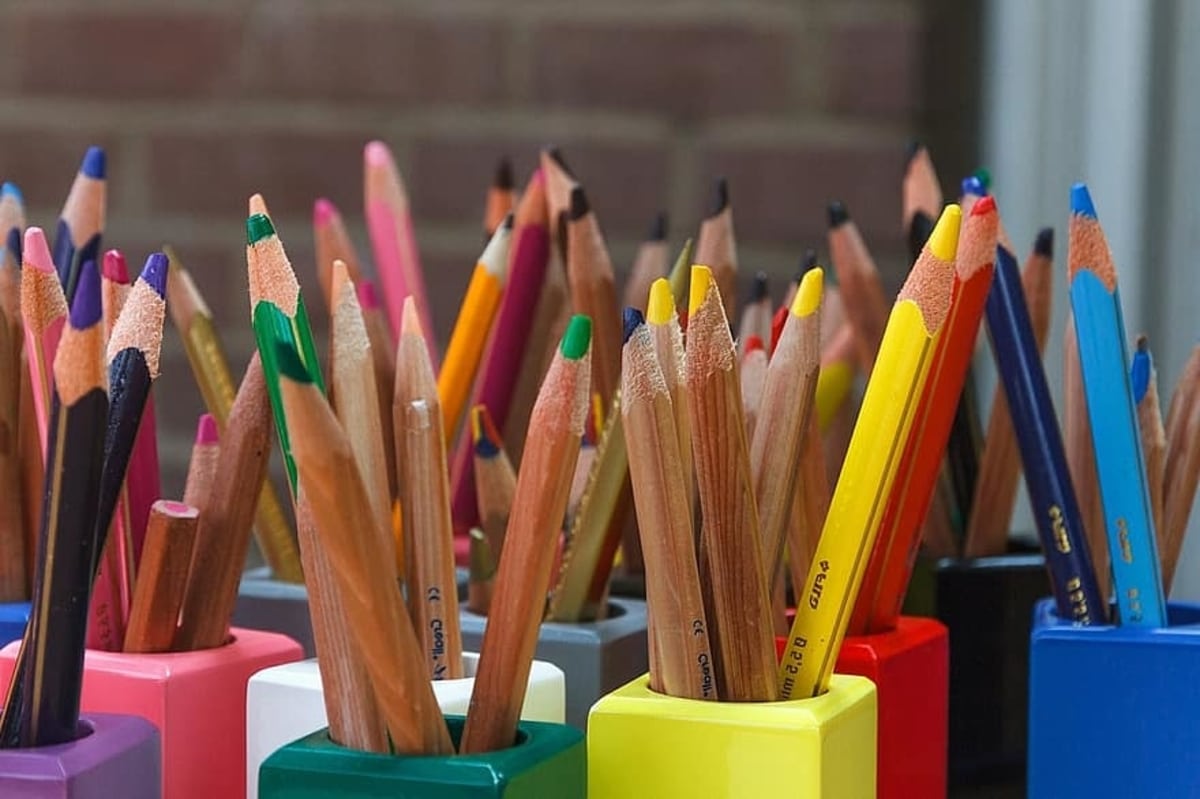 GCPS asks parents and guardians to begin Kindergarten registration process
Kindergarten registration for Gwinnett County Public Schools' (GCPS) is underway. Parents and guardians of children who will be five years old on or before September 1, 2020, are encouraged to begin the registration process by visiting the website of the school their child will attend. If parents are unsure which school their child will attend, they can find that information by entering their address on the GCPS' school locator web page (http://bit.ly/GCPSSchoolLocator) to identify their attendance zone. Completing online registration now will help your child's teacher to be ready to welcome your new kindergartner on the first day of school— Wednesday, August 5, 2020. In the coming weeks, schools will plan activities to welcome and introduce new kindergartners to their new school and teacher however, your child will need to be registered to receive the information.  
Parents can complete much of the registration process, including the uploading of documents need for registration, online. Most document attachments (PDF, JPG, DOC, PNG, etc.) are compatible. The file size limit is 2 MG. Even if families do not have the required immunization and/or screening documents at this time, they are encouraged to go ahead and begin the online registration process as this will help the school plan for students and create class lists. The documents families will need to complete registration include:
An official document showing proof of birth date. Examples include an original birth certificate or birth registration, an official state or federal form with date of birth, or a passport. For a fee, parents can order a birth certificate for a child born in Georgia through the state's ROVER service. (http://gta.georgia.gov/rover)
Proof of residency in the attendance zone. The school requires proof of residency, which may be verified by presenting a current utility bill (excluding telephone bills) AND one of the following documents:

o a non-contingent sales contract
o current residential property tax
statement or bill
o current lease/rental agreement
o current warranty or quitclaim deed
o most recent income tax return
o current home purchase agreement
o current paycheck stub
o current home purchase agreement
o current homeowner's insurance policy
Documents presented for residency verification must include the same address as the accompanying utility bill. An exception: A deed without an address is acceptable if accompanied by two utility bills (excluding telephone bills) with same address in the attendance zone.
A contingency contract is not acceptable. If the parent lives with a friend or family member and needs information about verifying residency, he or she can call the local school regarding a third-person affidavit of residency.
A Georgia certificate of immunization. By state law, a valid Georgia Certificate of Immunization (Department of Public Health Form #3231) or a notarized Affidavit of Religious Exemption (Department of Public Health Form #2208, available from the school) is required for enrollment. The certificate of immunization must be completed by the health department or your healthcare provider. A valid Form #3231 must be marked with either "Date of Expiration" or as "Complete for School Attendance." (A certificate marked with a "Date of Expiration" expires on the date indicated. A current certificate must be submitted within 30 days of expiration.) A medical exemption, if applicable, should be noted on Form #3231 with a current date of expiration. Families that are unable to obtain the required immunization and/or screening documents due to the COVID-19 situation will be given additional time to obtain those documents but should go ahead and begin the online registration process.
Evidence of vision, hearing, dental, and nutrition screening obtained in the past year. This information should be on a current Georgia Form #3300 (rev. 2013), available from the health department or a physician and dentist and dated within the last 12 months. Letters from appropriate healthcare professionals and out-of-state certificates are acceptable, if completed within the last 12 months and stapled to the state form.
Photo ID. The person enrolling a student should present proper identification. This identification may include a driver's license, a state identification card, a passport, or other official photo identification, such as an ID card obtained through an official government agency or consulate.
Proof of authorized person to enroll (only required of non-birth parents). The following people are authorized to enroll students: parent (natural or adoptive), legal guardian, grandparent with a properly executed power of attorney for the care of a minor child, kinship caregiver with a properly executed Kinship Caregiver Affidavit, or foster parent appointed by a state agency.
The child's social security number. State law requires that schools ask for this number at the time of enrollment. Students will be enrolled, even if the number is not provided. However, parents not providing a number will be asked to sign a waiver.
Families should periodically check the website of their child's new school for updates about the new school year and related activities and information.
Source: Press Release of Gwinnett County Public Schools