Dual Language Japanese-English State Charter School Accepting Applications for August 2019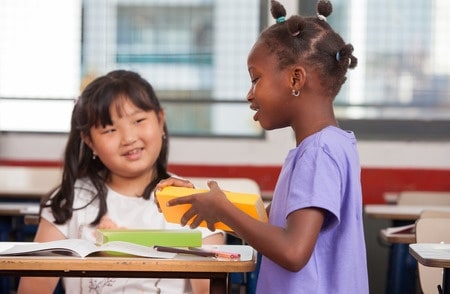 International Charter Academy of Georgia (ICA Georgia), a new dual language Japanese-English charter school, will start accepting applications for August 2019 on January 10, 2019. Applications will be available online at www.internationalcharteracademy.org.
As a statewide charter school located in Peachtree Corner, GA, the school is open to any K-5 student residing in the state of Georgia. ICA Georgia uses the Dual Language Model for Japanese and English instruction, which is supported by a wealth of research and recommended by experts in dual language acquisition. In this innovative model, the ratio of time spent in each language favors Japanese in younger grades and shifts to balance more evenly with English as students age. All core subjects will be taught in both languages, exposing students to a wide range of content learning areas in the target language and enhancing academic achievement in general.
The school will employ a number of other state-of-the-art techniques to further enhance students' education. English and Japanese teachers will use a team teaching approach, and pull out classes will be available in both languages to ensure the success of non-native speakers. Hands-on inquiry based learning and a student-centered environment conducive to lifetime learning and open-mindedness will be hallmarks of ICA Georgia's program. A special emphasis will be placed on writing in all grades, particularly research paper writing. Effective use of IT will further enhance cooperative learning and differentiation. A high level of Japanese will be attained by using the Japanese Ministry of Education curriculum in the Japanese department.
Beyond learning the Japanese language, ICA Georgia students will also be exposed to Japanese school life, including Japanese physical education, music, haiku, cultural events, healthy Japanese food (recognized as an Intangible Cultural Heritage by UNESCO), and Japanese calligraphy.
School days begin at 8:00 am and end at 3:00 pm Monday through Thursday, with Friday's dismissal at 2:00 pm. After school care is available until 6:30 pm from Generation in Focus (www.generationinfocus.com). To balance the academic benefits of the year-round calendar for students while at the same time maintaining the convenience of the traditional calendar for parents, the school will have 190 school days per year.
ICA Georgia aims to broaden the horizons of students in Georgia so that they may become global citizens who promote peace around the world. ICA Georgia students will be expected to contribute to the local and global community through various service learning projects, and ICA Georgia will promote parental involvement and build a community that learns from one another.
According to Georgia State Representative Tom Taylor (District 79), "Our state needs employees who can speak more than one language, and there is no better time for its citizens to acquire language skills than when they are young. This charter school will also be an excellent educational environment for children with parents who come from Japan to do business in Georgia."
Barbara Kennedy, Ed.D, Director of Dual Language and Bilingual Education at the Center for Applied Linguistics, states, "We are excited to see the progress in the preparations for the opening of International Charter Academy of Georgia. Multilingual education is a research-validated approach to promoting second language acquisition among students of various language backgrounds. Additionally, multilingual education can provide opportunities for the promotion of cross-cultural understanding among students, who, in turn, develop important lifelong skills that enhance their ability to interact effectively in our increasingly globalized world."
Chenyi Zhang, Ph.D, Assistant Professor, Department of Early Childhood and Elementary Education, Georgia State University, states, "In recent years, given the trend of globalization and international collaboration, supporting children's early foreign language learning has become an important educational issue in early childhood and elementary education. ICA Georgia employs a unique dual language immersion approach to promote children's foreign language skills through environment exposure and adult-child interactions without interrupting typical English early literacy development…In short, ICA Georgia will provide an early learning experience that is valuable for preparing future generations of 'global citizens.'"
The US State Department designates Japanese as a Critical Language, and there are more than 600 Japanese companies in Georgia. Yet despite the increasingly globalized nature of our society, research indicates that Global Literacy is low in American youth (Council on Foreign Relations, 2016). Studies show that immersion students develop greater cognitive flexibility, increased attention control, better memory, and superior problem-solving skills compared to their peers. (See Lindholm-Leary, Dual Language Education. (2001)). ICA Georgia's mission is to provide the students of Georgia with the skills they need to succeed in our increasingly globalized society.
For further details about the school, visit www.internationalcharteracademy.org, call 770-604-0007, or email info@internationalcharteracademy.org.

Greater Atlanta Christian School 2021 Seniors celebrate with a Campus "Drive Through"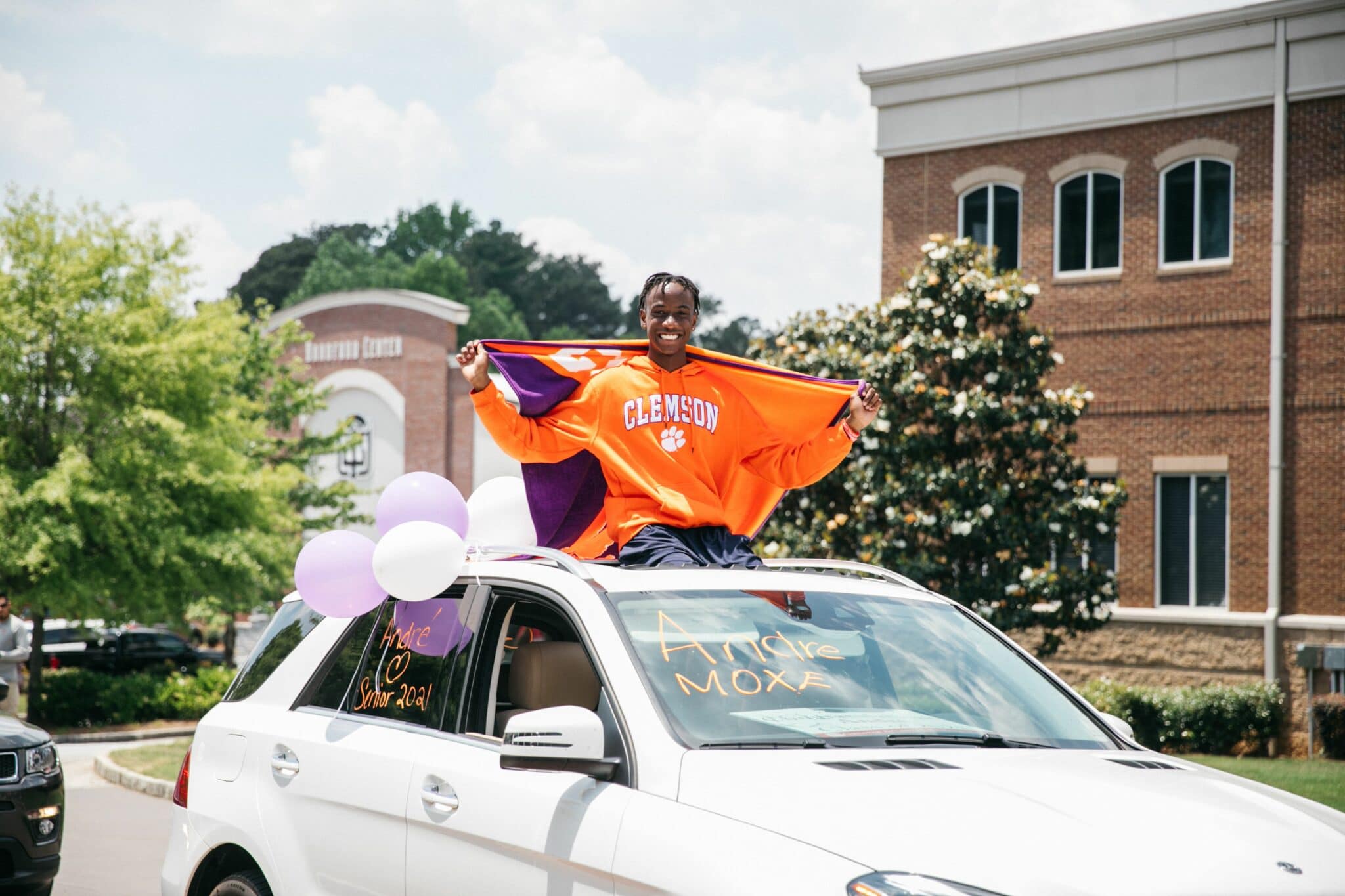 Graduation for high school seniors is one of life's major milestones, especially for the 2020-2021 school year. So the Greater Atlanta Christian School seniors celebrated a few days early with a "Senior Drive Through" on their 88-acre campus in Northeast Atlanta. Last year's class of 2020 inaugurated the event during the most challenging time of Covid-restrictions, and its overwhelming success assured it would be repeated in 2021. Now, it's a "GAC tradition."
Each of the 172 seniors decorated their cars and drove through the campus to the exuberant cheers of pre-K – 12th-grade faculty and staff cheers. Personalized photo signs for each senior marked the path of the 88-acre campus in Northeast Atlanta, led by GAC's president, Dr. Scott Harsh. At the end of the route, students received a tasty treat to continue their celebration at home.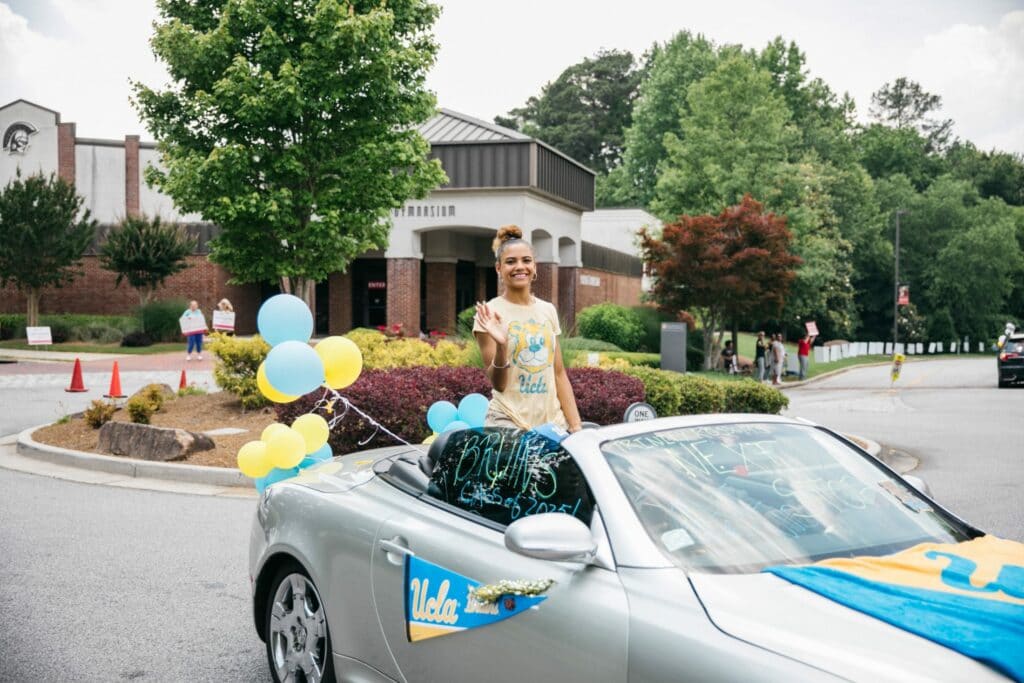 Dr. Harsh commented, "We have so much to be grateful for in this school year. Our seniors have done extraordinarily well, and the parade is one additional way to celebrate them. Completing this school year is a significant accomplishment for students and faculty alike. I couldn't be more proud of them all."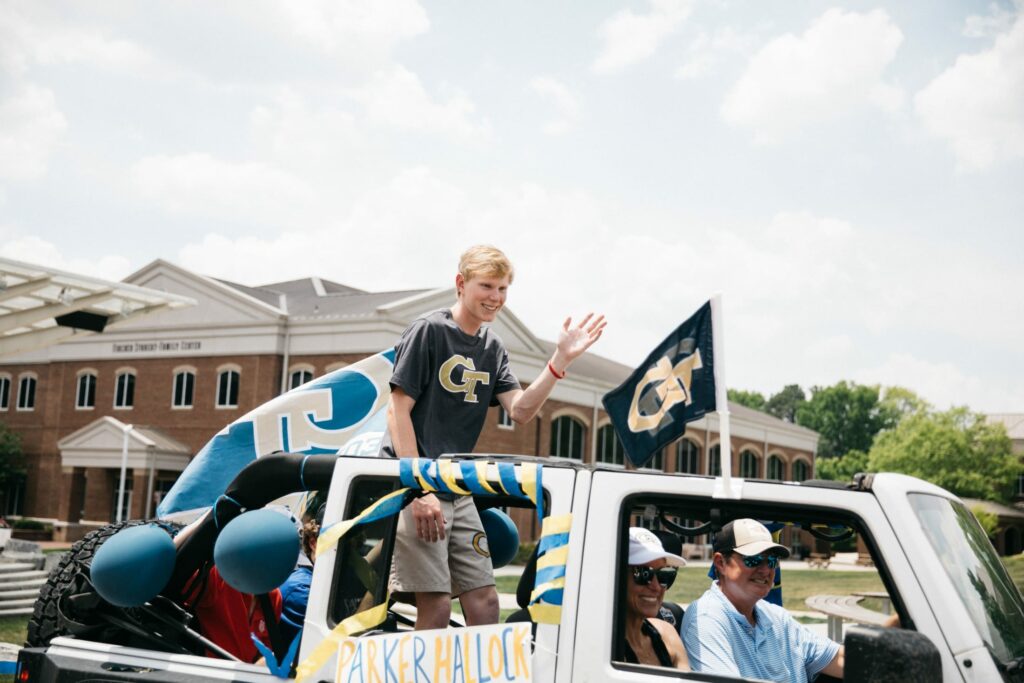 GAC's graduation is May 27 for the graduates' immediate families in Long Forum and will be live-streamed on GAC's Website.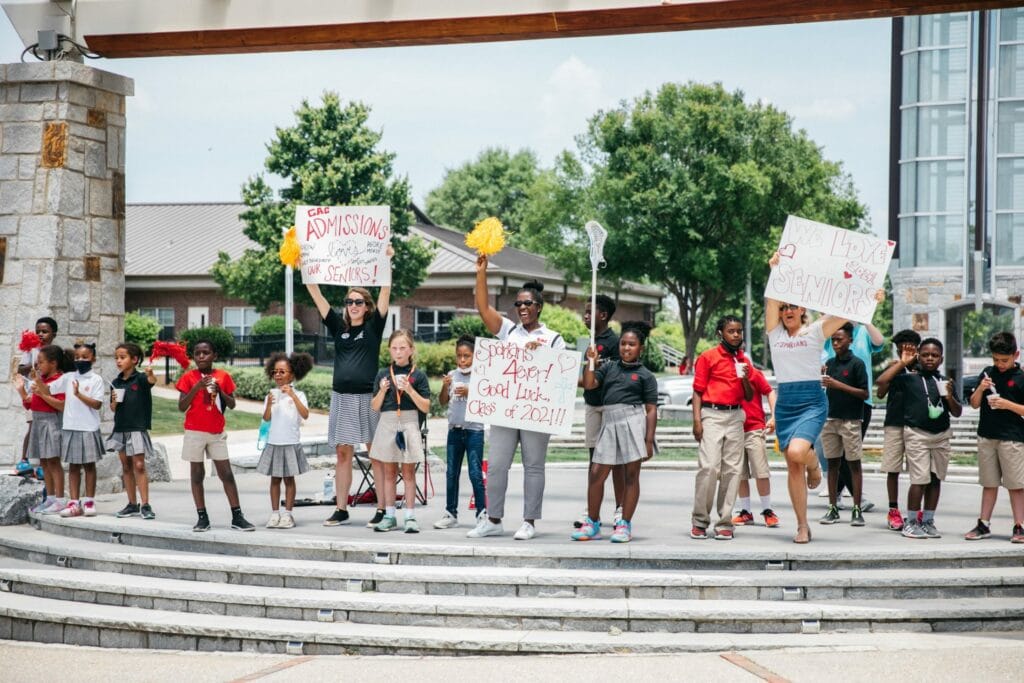 Greater Atlanta Christian School Announces Valedictorian and Salutatorian
Greater Atlanta Christian School (GAC) recently announced the valedictorian and salutatorian for the 2021 Class.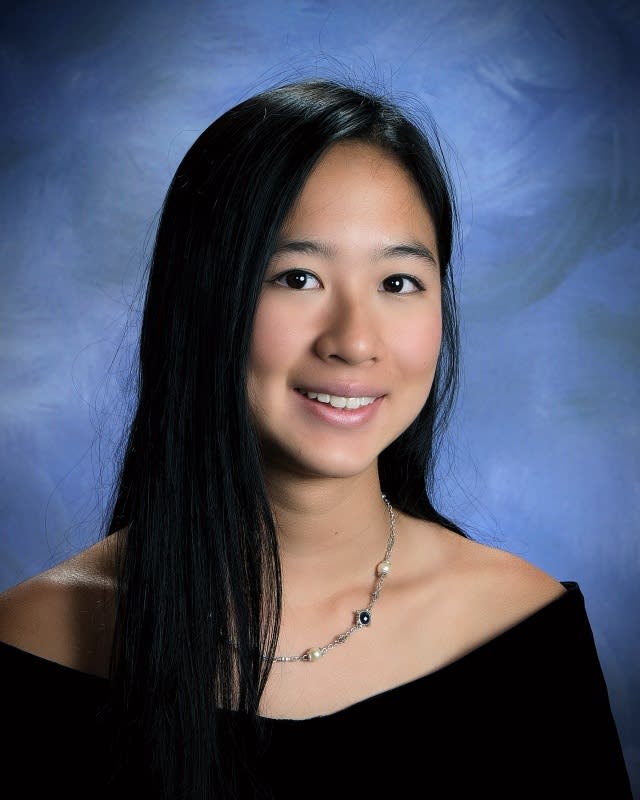 Darlene Nguyen of Duluth has been named class valedictorian and will attend Emory University in the Fall. She is the daughter of Ben and Kelly Nguyen of Duluth.
Parker Hallock of Norcross has been named class salutatorian and will be attending Georgia Tech. He is the son of Mark and Sarah Hallock.
The 172 outstanding graduates will matriculate to colleges and universities from coast to coast. Commencement will occur on May 27 at 7 p.m. at the Long Forum on the GAC Campus, 1575 Indian Trail Road, Norcross, GA. Graduation is reserved for the graduates' families and will be live-streamed on GAC's website.
Simpson Elementary teacher turns author with recent release of "My Teacher Looks Like Me" children's book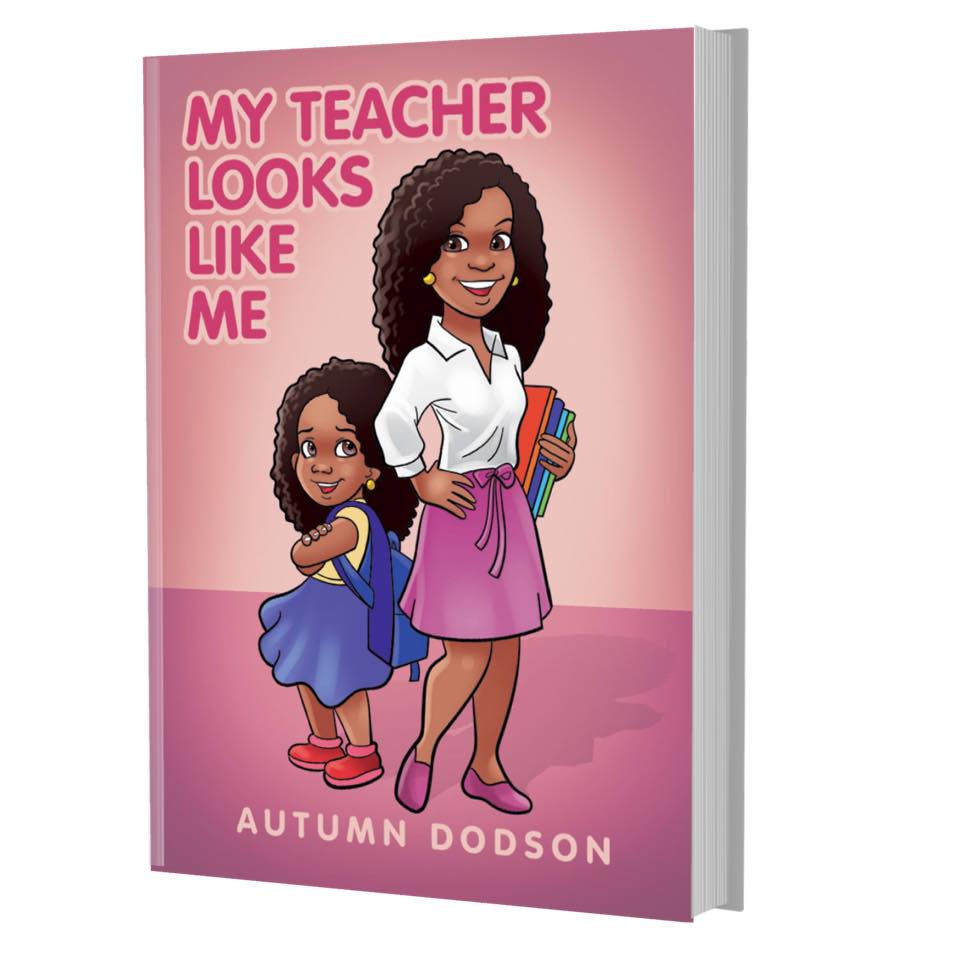 Some of the first adult role models for a child outside of their immediate family often come from their teachers. Ideally those teachers are people that children can relate to and can sense a positivity from that they can imitate in their own lives and grow from. Autumn Dodson is one such teacher, giving her second-grade class at Simpson Elementary School a chance to learn from a teacher who can help them see things from new perspectives.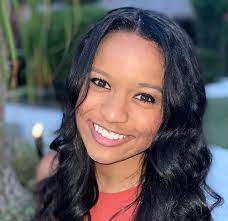 Through her work at the school, Dodson was inspired to write a children's book titled "My Teacher Looks Like Me" because of a meaningful interaction with one of her previous students.
"I am the first African American teacher at Simpson Elementary. It was last year in one of my parent teacher conferences that Naomi's (who is the main character in the book) mom explained that I had made the biggest impact on her daughter's life. It was in that moment that I realized that I am making a difference, and I am exactly where I need to be," Dodson said.
Dodson mentioned that she had not necessarily planned to write or publish a book, but that the idea came to here rather organically, informed by past experience.
"As I was growing up, I always thought it would be really cool to write a book, but I never thought that I would actually end up doing it. I am currently getting my doctoral degree in education. My dissertation topic is on the effectiveness of African American teachers in the classroom.
As I was doing research, I realized that the lack of African American teachers is a huge issue in education. I got the idea to write a book based on a personal experience I had from one of my previous students, who was an African American," Dodson said.
Children's insecurities related to race can be very confusing and damaging if not addressed in an understandable way, so books like these can be a tool for change, in addition to fostering an inclusive and diverse environment.
"I believe it is important for schools to have a diverse staff. All kids should have someone who looks like them. It should never be a point where a kid totally feels isolated because they do not think they belong or cannot relate to someone else in that setting," Dodson said.
The official release date for the book is May 23, with a book launch party held on the Peachtree Corners Town Green on that date. If you are interested in purchasing a copy, visit autumndodson.com for more information.