Dual Language Japanese-English State Charter School Accepting Applications for August 2019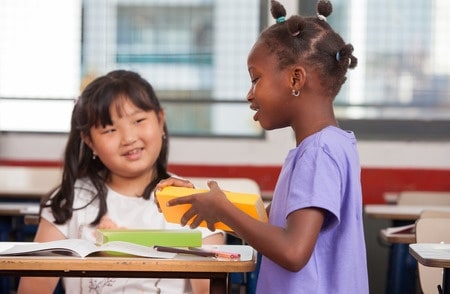 International Charter Academy of Georgia (ICA Georgia), a new dual language Japanese-English charter school, will start accepting applications for August 2019 on January 10, 2019. Applications will be available online at www.internationalcharteracademy.org.
As a statewide charter school located in Peachtree Corner, GA, the school is open to any K-5 student residing in the state of Georgia. ICA Georgia uses the Dual Language Model for Japanese and English instruction, which is supported by a wealth of research and recommended by experts in dual language acquisition. In this innovative model, the ratio of time spent in each language favors Japanese in younger grades and shifts to balance more evenly with English as students age. All core subjects will be taught in both languages, exposing students to a wide range of content learning areas in the target language and enhancing academic achievement in general.
The school will employ a number of other state-of-the-art techniques to further enhance students' education. English and Japanese teachers will use a team teaching approach, and pull out classes will be available in both languages to ensure the success of non-native speakers. Hands-on inquiry based learning and a student-centered environment conducive to lifetime learning and open-mindedness will be hallmarks of ICA Georgia's program. A special emphasis will be placed on writing in all grades, particularly research paper writing. Effective use of IT will further enhance cooperative learning and differentiation. A high level of Japanese will be attained by using the Japanese Ministry of Education curriculum in the Japanese department.
Beyond learning the Japanese language, ICA Georgia students will also be exposed to Japanese school life, including Japanese physical education, music, haiku, cultural events, healthy Japanese food (recognized as an Intangible Cultural Heritage by UNESCO), and Japanese calligraphy.
School days begin at 8:00 am and end at 3:00 pm Monday through Thursday, with Friday's dismissal at 2:00 pm. After school care is available until 6:30 pm from Generation in Focus (www.generationinfocus.com). To balance the academic benefits of the year-round calendar for students while at the same time maintaining the convenience of the traditional calendar for parents, the school will have 190 school days per year.
ICA Georgia aims to broaden the horizons of students in Georgia so that they may become global citizens who promote peace around the world. ICA Georgia students will be expected to contribute to the local and global community through various service learning projects, and ICA Georgia will promote parental involvement and build a community that learns from one another.
According to Georgia State Representative Tom Taylor (District 79), "Our state needs employees who can speak more than one language, and there is no better time for its citizens to acquire language skills than when they are young. This charter school will also be an excellent educational environment for children with parents who come from Japan to do business in Georgia."
Barbara Kennedy, Ed.D, Director of Dual Language and Bilingual Education at the Center for Applied Linguistics, states, "We are excited to see the progress in the preparations for the opening of International Charter Academy of Georgia. Multilingual education is a research-validated approach to promoting second language acquisition among students of various language backgrounds. Additionally, multilingual education can provide opportunities for the promotion of cross-cultural understanding among students, who, in turn, develop important lifelong skills that enhance their ability to interact effectively in our increasingly globalized world."
Chenyi Zhang, Ph.D, Assistant Professor, Department of Early Childhood and Elementary Education, Georgia State University, states, "In recent years, given the trend of globalization and international collaboration, supporting children's early foreign language learning has become an important educational issue in early childhood and elementary education. ICA Georgia employs a unique dual language immersion approach to promote children's foreign language skills through environment exposure and adult-child interactions without interrupting typical English early literacy development…In short, ICA Georgia will provide an early learning experience that is valuable for preparing future generations of 'global citizens.'"
The US State Department designates Japanese as a Critical Language, and there are more than 600 Japanese companies in Georgia. Yet despite the increasingly globalized nature of our society, research indicates that Global Literacy is low in American youth (Council on Foreign Relations, 2016). Studies show that immersion students develop greater cognitive flexibility, increased attention control, better memory, and superior problem-solving skills compared to their peers. (See Lindholm-Leary, Dual Language Education. (2001)). ICA Georgia's mission is to provide the students of Georgia with the skills they need to succeed in our increasingly globalized society.
For further details about the school, visit www.internationalcharteracademy.org, call 770-604-0007, or email info@internationalcharteracademy.org.


Back to School at Simpson Elementary – Sidewalk Safety Detour on Jones Bridge Road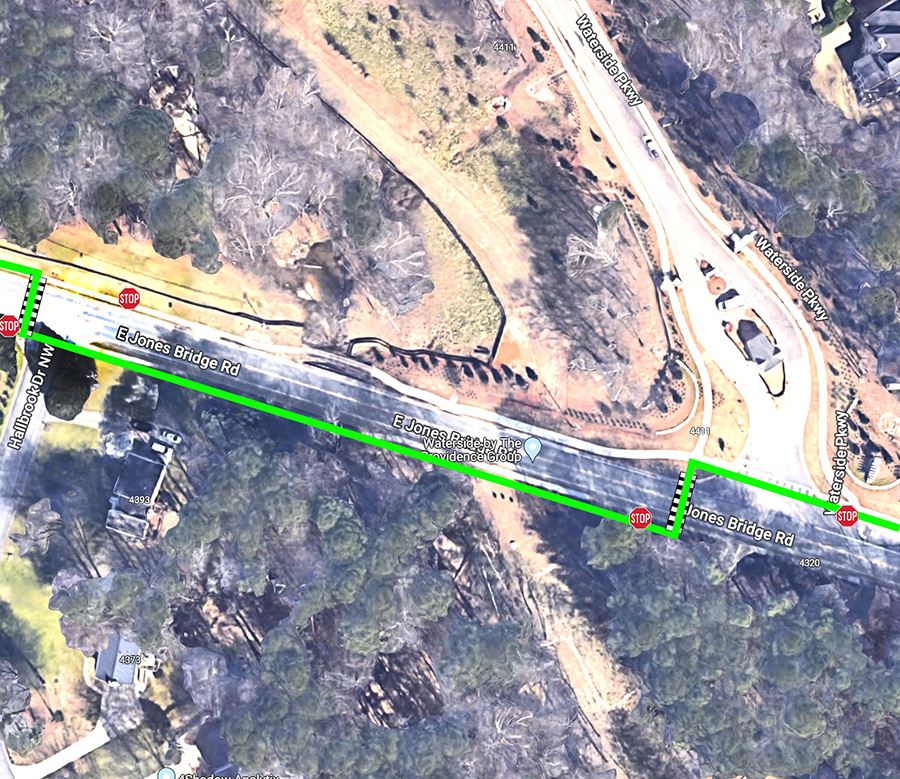 To provide the highest level of safety for the students that will be walking to Simpson Elementary School at the beginning of school, the City will be implementing a temporary walking detour area.
The construction of the City's trail system along East Jones Bridge has experienced several significant and unavoidable delays. Due to utility relocation and supply chain issues, the City was unable to complete the job over the 8-week summer break as planned.
Presently, there are only two gaps in the construction. The main gap that will affect pedestrians in the area is at the crossing of Farrell Creek. Due to the necessary replacement of the bridge at that location, a plan has been put in place to ensure the safety of the area over the next few weeks.
The City will be installing the following at the intersections of East Jones Bridge Road and Waterside Parkway and Hallbrook Drive:
Temporary Three-Way Stops with Stop Signs
Temporary Crosswalks
Flags on Stop Signs
Advanced Warning Signage
Sidewalk Closed Signs
This will allow pedestrians to safely navigate around the bridge location over the stream.
We apologize for the inconvenience, and the City's number one goal is to complete this work as soon as possible to allow for the reopening of the section. 
Source: City of Peachtree Corners

GAC Alum Georgia Thomas Qualifies as Nominee for The National High School Musical Theatre Awards (The Jimmys)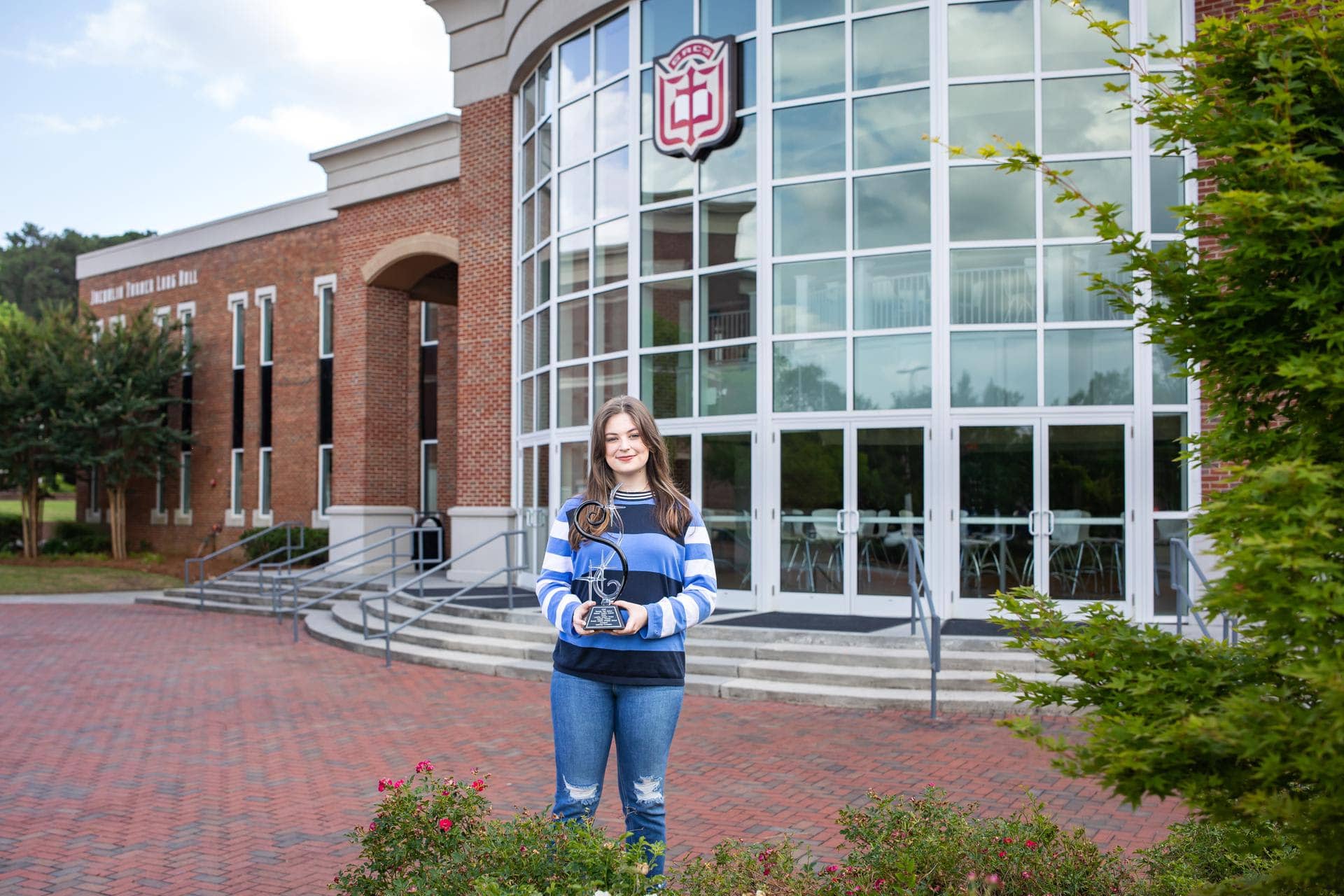 Greater Atlanta Christian School (GAC) Alum Georgia Thomas (Class of 2022) is heading to New York City on June 20 to prepare for The National High School Musical Theatre Awards, more commonly known as The Jimmy Awards. The Jimmy Awards are given annually to recognize musical theatre performances by high school students across the United States. 
Thomas qualified as a Jimmy Awards nominee by winning best actress at the Georgia High School Musical Theatre Awards, the 2022 Shuler Awards, organized by ArtsBridge Foundation, on April 21.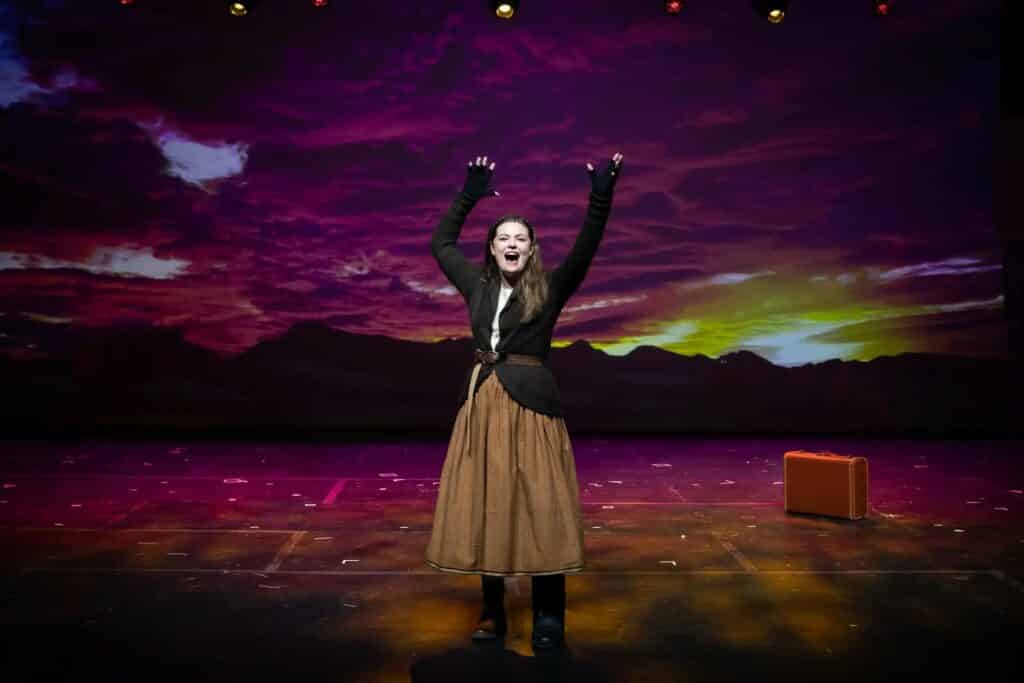 She won best actress for her performance in the title role of "Anastasia". As part of the 2022 Shuler Awards, Thomas also earned two theater and performing arts-related scholarships through ArtsBridge Foundation, including the Alliance Theatre Summer Intensive Scholarship and the Lockstep Technology Group Jimmy Awards Scholarship.
After her Shuler win, Thomas worked with GAC Theater Director, Kaitlyn Thames and ArtsBridge Education Director, Beth Lenhart to tape and submit audition videos that will be viewed by a panel of judges to aid in selecting a best actress winner at The Jimmys.
Thomas will spend the week of June 20 at The Juilliard School alongside 91 other high school performers, participating in master classes and receiving training and preparation with Broadway coaches and accomplished theatre professionals.
"The opportunities Georgia will have throughout the week as she works with professionals will be incredible. She has blessed our program for four years with her talents and hard work and we are so grateful for her. We are looking forward to seeing her amazing talents showcased on a Broadway stage," Thames said.
On June 27, the performers will make their Broadway debut at the Minskoff Theater in an unforgettable talent showcase at the 13th annual Jimmy Awards. During the event, a panel of judges will select two students for the awards of best performance by an actor and best performance by an actress. The Jimmys have often been described by the New York Times as "The Tonys, for teenagers".
"The personal guidance and training I received from the Fine Arts teachers at GAC made a huge impact on me. Working closely with Mrs. (Kaitlyn) Thames and Dr. (Marcus) Miller made me realize that I wanted to pursue theatre as a career. Their support and coaching helped me believe that I actually could," Thomas said. "So many things had to come together to advance to the national level competition and it never crossed my mind that I might compete at The Jimmys someday."

UPCCA Extends Deadline for Annual Scholarship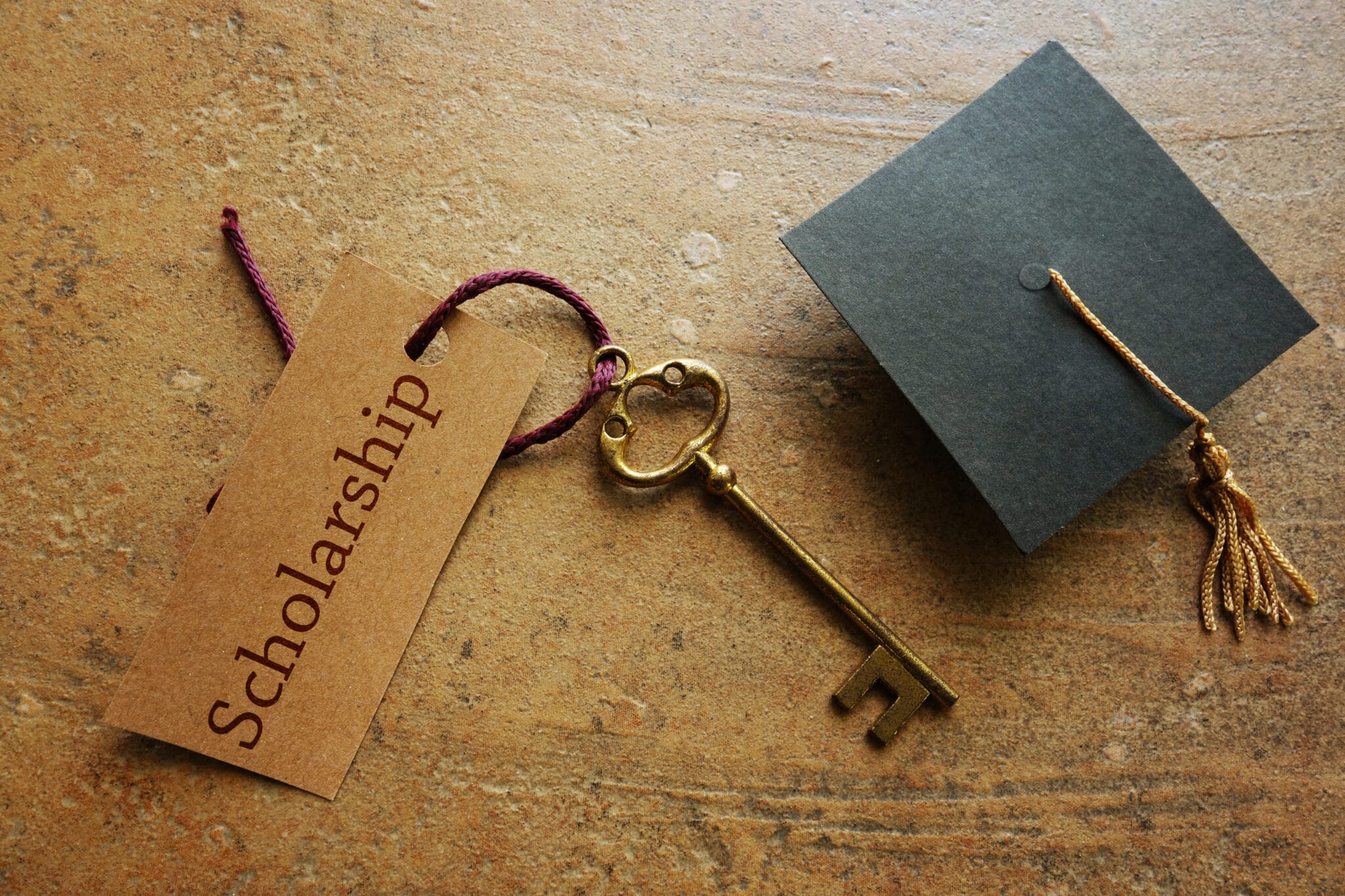 The United Peachtree Corners Civic Association is back this year with its annual Community Service Scholarship. After the COVID-19 pandemic forced the organization to make changes in the process, the organization is back to the original award of $1,000 each for two high school seniors who reside in Peachtree Corners and have made the commitment to volunteer outside of school hours during their high school years. 
"Every year, the committee weighs several factors, community service, extracurricular activities and things like that," said UPPCA President Matt Lombardi. "We're looking for students who personify our community values."
Last year's winner used the scholarship money to purchase a 3D printer and made mask clips that helped secure masks that had to be worn during the nationwide mask mandate, said Lombari, adding that it's that kind of selfless act that makes the awardee stand out.
"And it doesn't matter what kind of secondary education they're pursuing," said Lombardi. "It can be a four-year university, a vocational school or whatever works for the recipient."
The deadline this year has been extended to May 31 to give students an opportunity to "get back to normal."
Last year UPCCA awarded three $1,000 scholarships and has toyed with the idea of increasing the amount.
"But we don't want to be competitive with other non-profits in the area," said Lombardi.
While the pandemic made it necessary for the award presentation to be held outdoors, this year it will be at Peachtree Corners Baptist Church.
Any high school senior who resides in the 30092 ZIP code is eligible to apply, regardless of where they attend school.
Scholarship application process:
• Complete the Online Scholarship Application. The online application includes areas to upload your documentation for the essay and service activities.
• Write and/or video a 300-word essay about community service work that had the greatest influence and why.
• Include a listing of all community service activities participated in while in high school.
The winners will be chosen strictly on their participation in community service.
More information: In order to qualify for one of the two UPCCA scholarship, you must live within Peachtree Corners and/or be a member of the UPCCA. Click here for information on becoming a member of UPCCA or contact UPCCA President Matt Lombardi at 770-548-2989.