Dual Language Japanese-English State Charter School Accepting Applications for August 2019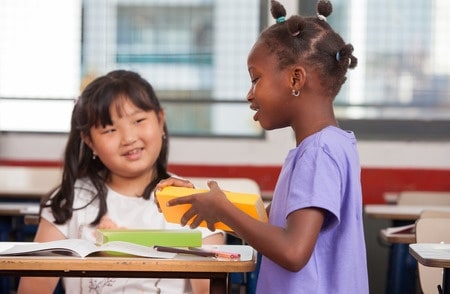 International Charter Academy of Georgia (ICA Georgia), a new dual language Japanese-English charter school, will start accepting applications for August 2019 on January 10, 2019. Applications will be available online at www.internationalcharteracademy.org.
As a statewide charter school located in Peachtree Corner, GA, the school is open to any K-5 student residing in the state of Georgia. ICA Georgia uses the Dual Language Model for Japanese and English instruction, which is supported by a wealth of research and recommended by experts in dual language acquisition. In this innovative model, the ratio of time spent in each language favors Japanese in younger grades and shifts to balance more evenly with English as students age. All core subjects will be taught in both languages, exposing students to a wide range of content learning areas in the target language and enhancing academic achievement in general.
The school will employ a number of other state-of-the-art techniques to further enhance students' education. English and Japanese teachers will use a team teaching approach, and pull out classes will be available in both languages to ensure the success of non-native speakers. Hands-on inquiry based learning and a student-centered environment conducive to lifetime learning and open-mindedness will be hallmarks of ICA Georgia's program. A special emphasis will be placed on writing in all grades, particularly research paper writing. Effective use of IT will further enhance cooperative learning and differentiation. A high level of Japanese will be attained by using the Japanese Ministry of Education curriculum in the Japanese department.
Beyond learning the Japanese language, ICA Georgia students will also be exposed to Japanese school life, including Japanese physical education, music, haiku, cultural events, healthy Japanese food (recognized as an Intangible Cultural Heritage by UNESCO), and Japanese calligraphy.
School days begin at 8:00 am and end at 3:00 pm Monday through Thursday, with Friday's dismissal at 2:00 pm. After school care is available until 6:30 pm from Generation in Focus (www.generationinfocus.com). To balance the academic benefits of the year-round calendar for students while at the same time maintaining the convenience of the traditional calendar for parents, the school will have 190 school days per year.
ICA Georgia aims to broaden the horizons of students in Georgia so that they may become global citizens who promote peace around the world. ICA Georgia students will be expected to contribute to the local and global community through various service learning projects, and ICA Georgia will promote parental involvement and build a community that learns from one another.
According to Georgia State Representative Tom Taylor (District 79), "Our state needs employees who can speak more than one language, and there is no better time for its citizens to acquire language skills than when they are young. This charter school will also be an excellent educational environment for children with parents who come from Japan to do business in Georgia."
Barbara Kennedy, Ed.D, Director of Dual Language and Bilingual Education at the Center for Applied Linguistics, states, "We are excited to see the progress in the preparations for the opening of International Charter Academy of Georgia. Multilingual education is a research-validated approach to promoting second language acquisition among students of various language backgrounds. Additionally, multilingual education can provide opportunities for the promotion of cross-cultural understanding among students, who, in turn, develop important lifelong skills that enhance their ability to interact effectively in our increasingly globalized world."
Chenyi Zhang, Ph.D, Assistant Professor, Department of Early Childhood and Elementary Education, Georgia State University, states, "In recent years, given the trend of globalization and international collaboration, supporting children's early foreign language learning has become an important educational issue in early childhood and elementary education. ICA Georgia employs a unique dual language immersion approach to promote children's foreign language skills through environment exposure and adult-child interactions without interrupting typical English early literacy development…In short, ICA Georgia will provide an early learning experience that is valuable for preparing future generations of 'global citizens.'"
The US State Department designates Japanese as a Critical Language, and there are more than 600 Japanese companies in Georgia. Yet despite the increasingly globalized nature of our society, research indicates that Global Literacy is low in American youth (Council on Foreign Relations, 2016). Studies show that immersion students develop greater cognitive flexibility, increased attention control, better memory, and superior problem-solving skills compared to their peers. (See Lindholm-Leary, Dual Language Education. (2001)). ICA Georgia's mission is to provide the students of Georgia with the skills they need to succeed in our increasingly globalized society.
For further details about the school, visit www.internationalcharteracademy.org, call 770-604-0007, or email info@internationalcharteracademy.org.

The Sky Is the Limit for Five Norcross High School Grads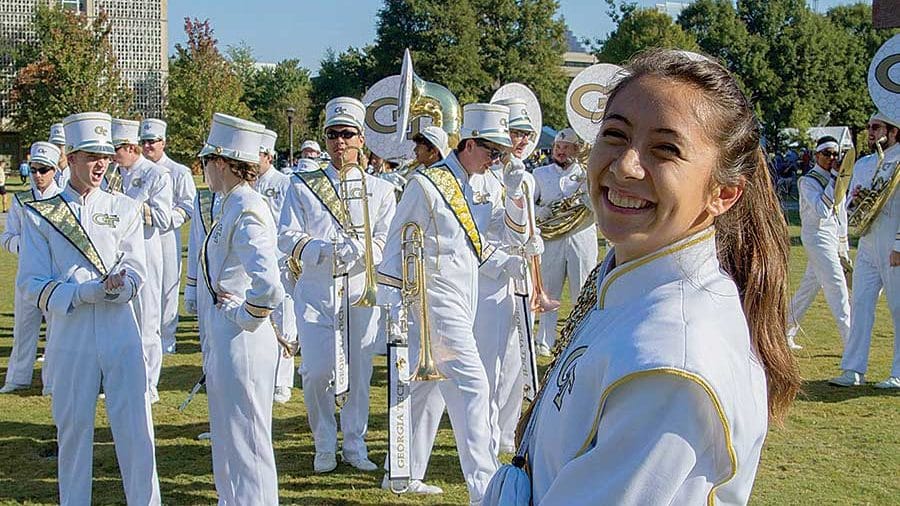 How Five Former Students Found Inspiration and Memories From the School's Band Program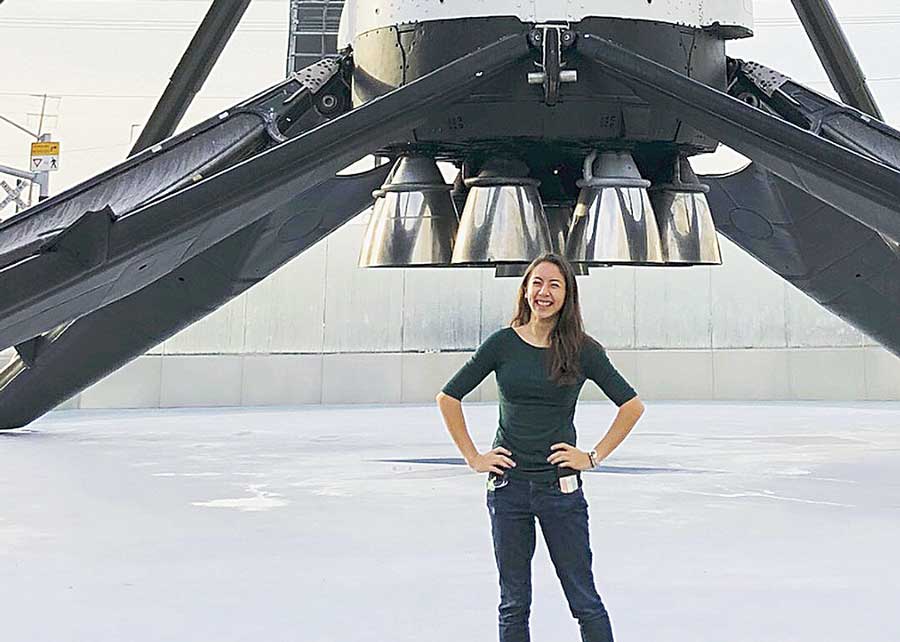 Dawn Andrews, class of 2014
Drum Major at Georgia Tech
Norcross's Band program was a huge part of her high school experience, according to Dawn Andrews. "From marching band to jazz band to symphonic band to pit orchestra, I wanted to do it all. And I'm so glad I did!," she said. "It gave me lifelong friends, unique experiences, and it kept me busy doing something that I love."
Dawn's played piano, flute and piccolo, and she was a drum major at NHS. Her favorite memory is "conducting "We Are the Champions" in the Georgia Dome after our football team won the State Championships in 2012 — and we did it again in 2013!"
She noted that band also gave her opportunities for leadership and taught her how to be a good representative; she believes that has carried forward into all the communities that she is a part of now.
After graduating from Norcross in 2014, Dawn went on to major in Aerospace Engineering at Georgia Tech. "During my undergraduate years, I joined the band and was drum major from 2015 through 2018. Just like in high school, band became one of the most special parts of my life," she said, "and I'm so grateful to the Georgia Tech Marching Band for all the friends, memories and opportunities that it gave me — more than I ever thought possible."
Dawn is currently working on her master's degree in Aerospace Engineering from Georgia Tech. She's planning to graduate in December and move to Los Angeles in 2020 to start a career with SpaceX as a Design Engineer. "Instead of conducting bands, I build rockets now," Dawn said. "But most importantly, I'm still keeping myself busy doing something that I love!" ■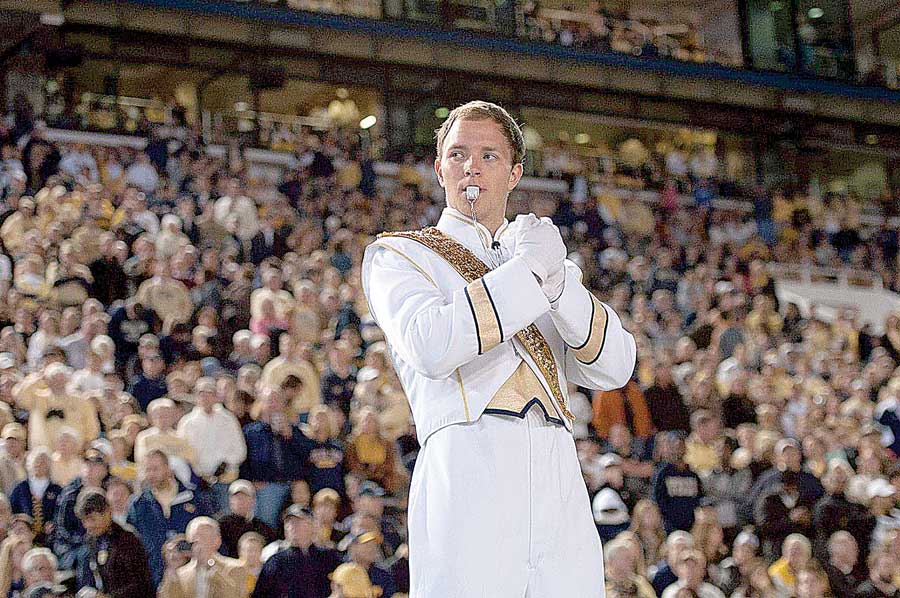 Parker Buntin, class of 2012
Drum Major at Georgia Tech
Parker Buntin just completed his Masters in Materials Science and Engineering at Massachusetts Institute of Technology following an undergraduate degree in the same field at Georgia Tech. During his college and post-graduate career, Parker worked in Texas, England and California and is about to move back to California to work at Virgin Orbit.
Parker was actively involved in band throughout his time at both NHS and Georgia Tech. At Norcross, he played trumpet in the marching band, wind symphony, jazz band and brass ensemble. He continued playing trumpet at Georgia Tech in the orchestra, symphonic band, jazz band, new music ensemble and marching band. Parker was also drum major in 2011 at Norcross and from 2013 to 2016 at Georgia Tech.
He said his favorite memories from the band were traveling, whether for district and all-state bands at Norcross, for football games at Georgia Tech or for any other opportunity to get out into the world with the band. Two particularly memorable trips were the Orange Bowl trip in December, 2014 and the Dublin, Ireland trip in 2016.
According to Parker, his experiences in band at NHS and Georgia Tech left him with strong friendships and lasting memories, and he's thankful for them. He hopes the students in the band community continue to work hard and enjoy their time in band, because the excellence of the program is something special that they will remember long after graduation. ■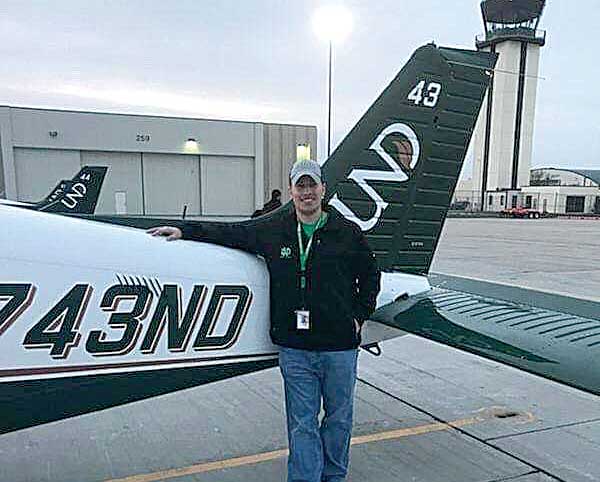 Taylor Kay, class of 2012
During Taylor Kay's time at Norcross High School, he participated in the NHS Wind Symphony, marching band, jazz band and the Gwinnett County Youth Symphony. After graduating from NHS, Taylor attended Georgia State where music earned him scholarships from the School of Music. He earned a spot in the GSU Marching Band where he performed in the 2012 Presidential Inaugural Parade in Washington, D.C. and the 2014 88th Annual Thanksgiving Day Parade. Taylor also played in the GSU Wind Orchestra for two years.
In 2016, Taylor transferred to the University of North Dakota in Grand Forks, N.D. where he now majors in Aeronautical Sciences — Commercial Aviation. He is currently a commercial pilot working on his Airline Transport Pilot ratings, and he'll flight instruct for the University before moving on as a first officer for SkyWest Airlines. Ultimately, Taylor hopes to return home to Atlanta and fly for Delta Airlines. ■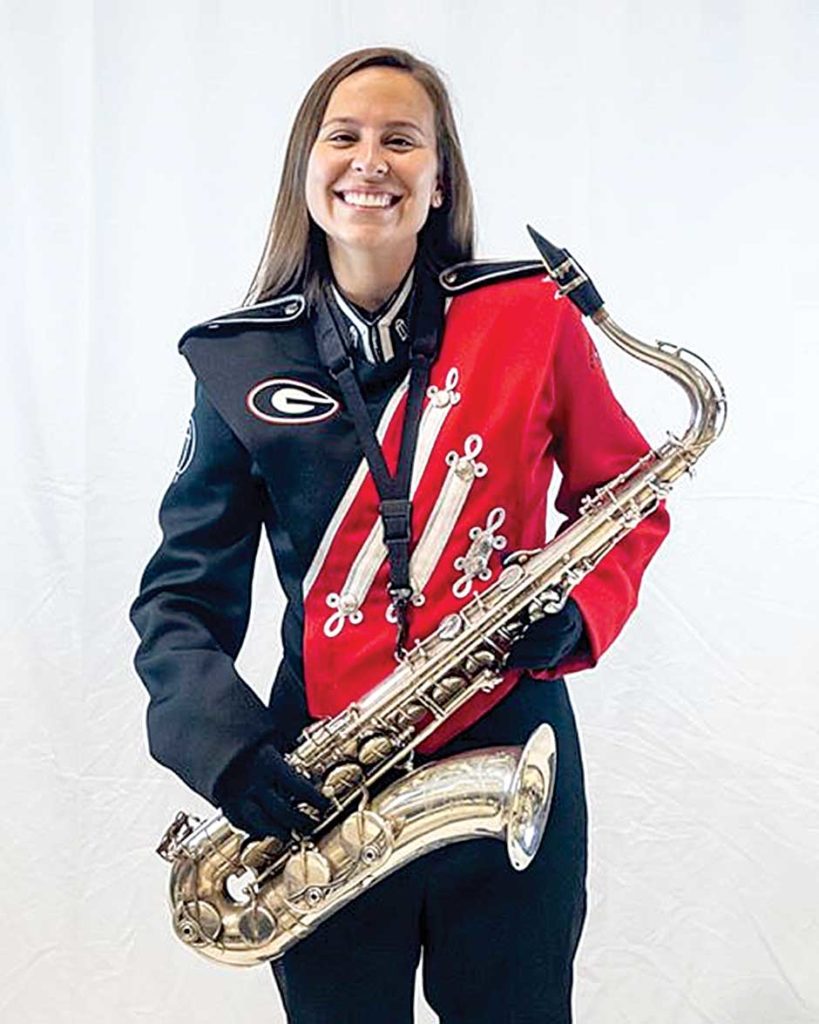 Kate Tabeling, class of 2016
Drum Major at UGA
Throughout her years in band, Kate Tabeling has gone from a drum major in high school, a section leader in college to a drum major in college. Due to UGA's football achievements, she has been able to travel cross country to march at the Rosebowl and play at the National Championship.
"My past seven years in marching band have shaped who I am as a person and a leader," Kate said. "I had to lead groups both large and small in rehearsals, teach students how to march, plan rehearsals, communicate with directors and students and so much more."
She added that each of the tasks taught her different ways to organize, communicate and inspire. "When leading the Redcoat Band next season, I'll apply all that I've learned from my freshman year of high school and continue to grow during my final season. ■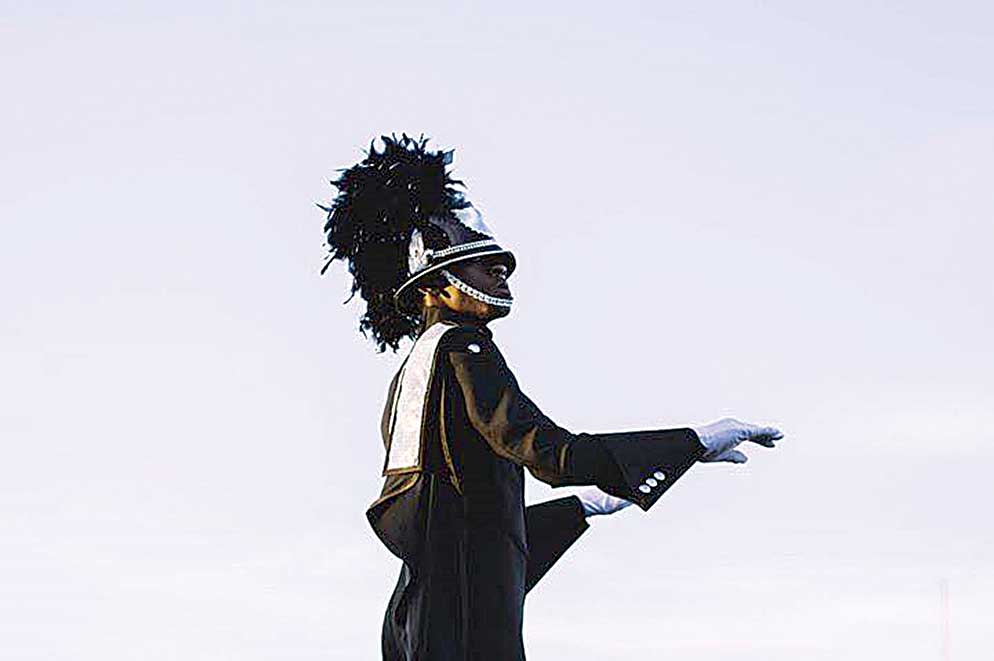 Beavan Zulu, class of 2017
Drum Major at Georgia State, Conductor with Phantom Regiment
"I wouldn't be the person I am today if it weren't for band," Beavan Zulu said. "Through band, I learned many lessons on patience, team work and perseverance." He said that band also helped to make him a leader. Without it, "I wouldn't know how to manage my time or efficiently maximize the time I have to reap the greatest benefits. I wouldn't know that for a group to follow a leader, the leader first has to make personal connections with those he's leading. I wouldn't know that leadership carries on even when off duty."
Beaven sums it up with, "I wouldn't be half the leader or the person that I am today without the invaluable experiences I've acquired through band." ■
Gwinnett County Health and Human Services Offers Family Fun and Low-Cost Immunizations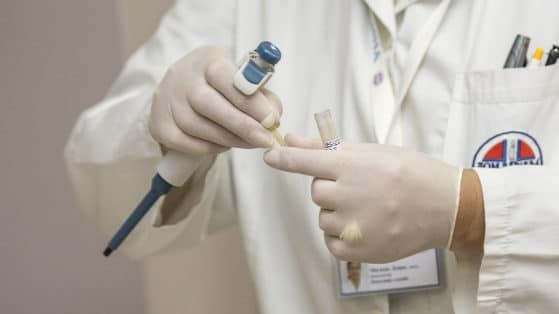 Gwinnett County Health and Human Services is helping families get ready for the back-to-school season with Health Hero Day at OneStop Norcross Saturday, July 20 from 8 a.m. until noon.
The Gwinnett Health Department will offer low-cost immunizations and health screenings, and Gwinnett County Public Schools will provide early learning and education tools. Free activities include a kid zone play area, family resources and giveaways. A WIC farmers market will be onsite for those looking for healthy options.
"We are pleased to host Health Hero Day just in time for school registration," said Health and Human Services Division Director Regina Miller. "We are thankful for our many partners who are dedicated to the health and well-being of our community."
The Gwinnett County Health Department will be providing immunizations and health screenings as required by Gwinnett County Public Schools. "It can be difficult for parents and children to fulfill this requirement during the weekday so we are excited to provide this opportunity on a day that may be more convenient for them," said Miller. "We are expecting a good turnout at the Health Hero Day event and encourage people to come early to ensure they receive their immunizations and screenings."
OneStop Norcross is located at 5030 Georgia Belle Court, Norcross. You can find more information at www.GwinnettHumanServices.com.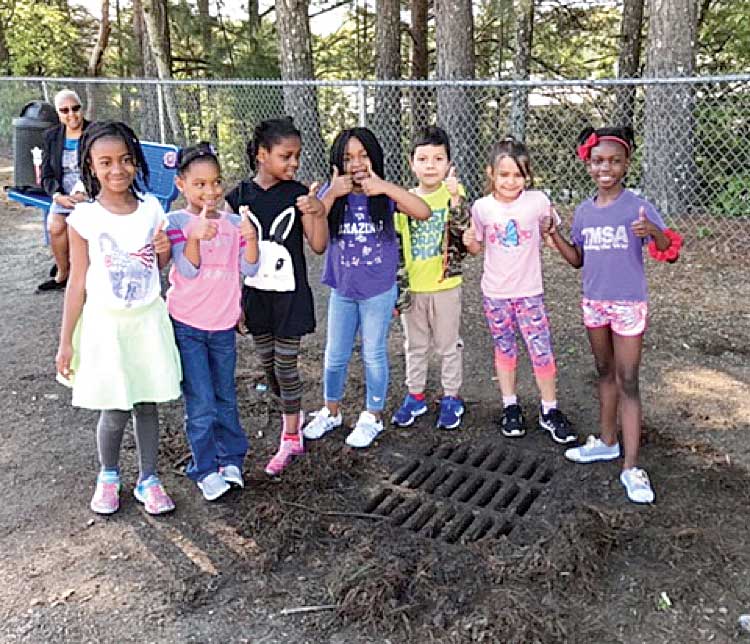 IB Programme takes local schools to an international level
Several Gwinnett Public Schools in Peachtree Corners offer an innovative, challenging program to eligible students — the prestigious International Baccalaureate® (IB) Programme. The Programme is respected world-wide and has become a factor in drawing corporate interest and talent to the area.
Developed in 1968, the IB Programme was designed to establish preparatory school standards recognized by European universities and to prepare students for higher-level studies. The program has been in authorized American schools since 1980.
What's different about the program is that it promotes inquiry and encourages students to think critically and challenge assumptions. And it's cohesive. Courses in the IB Programme don't stand alone; critical thinking builds between subjects and looks at the whole curriculum. This approach encourages students to consider subjects in local, national and global contexts.
Peachtree Elementary School was authorized as an IB Primary Years Programme (PYP) school in May 2010. It was one of the first public elementary schools to achieve authorization in Georgia.
Brian Ginley, IB Coordinator at Peachtree Elementary, explained that the IB Programme is a framework for organizing curriculum and instructional practices. Designed for students aged 3-12, the PYP challenges students to think for themselves and take responsibility for their learning as they investigate local and global issues.
"It's not a specific curriculum," he said. "Peachtree Elementary organizes the Gwinnett County Academic Knowledge and Skills in transdisciplinary units that are conceptually based. The PYP promotes the use of inquiry as an instructional tool to foster student questioning and taking ownership of their learning."
Earning the authorization created a continuum from Peachtree Elementary to the Middle Years Programme at Pinckneyville Middle School and Norcross High School, and the Diploma Programme at Norcross High School. That means students can attend classes in the IB Programme from Kindergarten through 12th grade to earn an IB diploma, which is recognized and respected by the world's leading universities.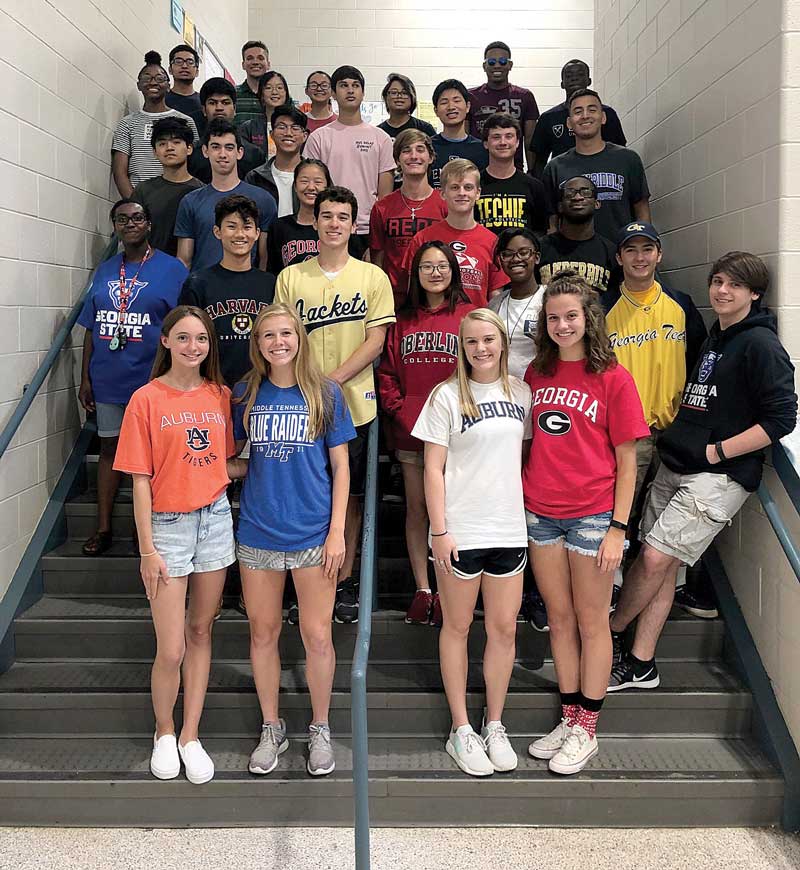 Sloan Roach, Gwinnett County Public Schools Executive Director of Communication and Media Relations, said that Norcross High School began offering the IB Programme in 1999 as a means of providing additional rigor to its students.
"As a leading International Baccalaureate school, Norcross High offers the Diploma Programme and Middle Years Programme," Roach explained. "Both Pinckneyville and Summerour middle schools participate in the Middle Years Programme and Peachtree Elementary offers the Primary Years Programme, providing a K-12 IB opportunity for students in the Norcross Cluster." The school system also offers IB opportunities in the Shiloh Cluster, she added.
Students at Norcross High School who participate in the IB Programme throughout their school experience have an extremely high success rate when compared to the state, national and world passage rates, according to Roach. "At Norcross in May 2018, 95% of our students received a passing score on IB exams compared to 61% in Georgia, 69% in the U.S. and 78% in the world," she said.
Norcross High Principal Will Bishop and his IB team shared their insights. They said that students who have been through the IB Programme, when they return from college, report how well prepared they are compared to their classmates, even those who are going to elite colleges.
"They believe they're getting a top-notch education at Norcross High School," they said. "Like the students, parents feel that their children are well prepared to perform at top-level colleges. They believe critical thinking applies to life beyond school."
And what do the teachers think about the IB program? Teachers enjoy the inquiry approach to learning. "I make the doing easy, but the thinking hard," said teacher Natalie Dixon.
The community at large benefits, too. As sophomores, Norcross High students have the opportunity to complete a personal project. In fact, several projects have turned into events that improve local communities, such as the Blue Devil Run.
The IB Programme PYP also encourages elementary school students to take action and make positive differences. Ginley gave an example from one of Peachtree Elementary's first-grade classes.
"This spring, during a recess, the students observed that the storm drain was covered by debris from a recent rain. They wondered if this might have a negative effect on animals," he said. "The students took action by clearing the debris from the storm drain. This is just one example of our students looking to make Peachtree Elementary and our world a better place for all." ■