Dual Language Japanese-English State Charter School Accepting Applications for August 2019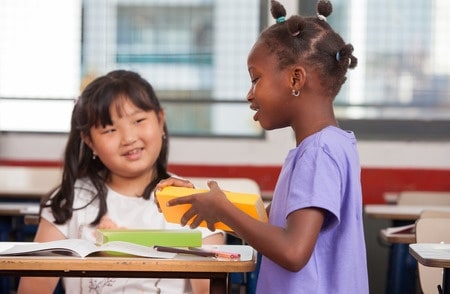 International Charter Academy of Georgia (ICA Georgia), a new dual language Japanese-English charter school, will start accepting applications for August 2019 on January 10, 2019. Applications will be available online at www.internationalcharteracademy.org.
As a statewide charter school located in Peachtree Corner, GA, the school is open to any K-5 student residing in the state of Georgia. ICA Georgia uses the Dual Language Model for Japanese and English instruction, which is supported by a wealth of research and recommended by experts in dual language acquisition. In this innovative model, the ratio of time spent in each language favors Japanese in younger grades and shifts to balance more evenly with English as students age. All core subjects will be taught in both languages, exposing students to a wide range of content learning areas in the target language and enhancing academic achievement in general.
The school will employ a number of other state-of-the-art techniques to further enhance students' education. English and Japanese teachers will use a team teaching approach, and pull out classes will be available in both languages to ensure the success of non-native speakers. Hands-on inquiry based learning and a student-centered environment conducive to lifetime learning and open-mindedness will be hallmarks of ICA Georgia's program. A special emphasis will be placed on writing in all grades, particularly research paper writing. Effective use of IT will further enhance cooperative learning and differentiation. A high level of Japanese will be attained by using the Japanese Ministry of Education curriculum in the Japanese department.
Beyond learning the Japanese language, ICA Georgia students will also be exposed to Japanese school life, including Japanese physical education, music, haiku, cultural events, healthy Japanese food (recognized as an Intangible Cultural Heritage by UNESCO), and Japanese calligraphy.
School days begin at 8:00 am and end at 3:00 pm Monday through Thursday, with Friday's dismissal at 2:00 pm. After school care is available until 6:30 pm from Generation in Focus (www.generationinfocus.com). To balance the academic benefits of the year-round calendar for students while at the same time maintaining the convenience of the traditional calendar for parents, the school will have 190 school days per year.
ICA Georgia aims to broaden the horizons of students in Georgia so that they may become global citizens who promote peace around the world. ICA Georgia students will be expected to contribute to the local and global community through various service learning projects, and ICA Georgia will promote parental involvement and build a community that learns from one another.
According to Georgia State Representative Tom Taylor (District 79), "Our state needs employees who can speak more than one language, and there is no better time for its citizens to acquire language skills than when they are young. This charter school will also be an excellent educational environment for children with parents who come from Japan to do business in Georgia."
Barbara Kennedy, Ed.D, Director of Dual Language and Bilingual Education at the Center for Applied Linguistics, states, "We are excited to see the progress in the preparations for the opening of International Charter Academy of Georgia. Multilingual education is a research-validated approach to promoting second language acquisition among students of various language backgrounds. Additionally, multilingual education can provide opportunities for the promotion of cross-cultural understanding among students, who, in turn, develop important lifelong skills that enhance their ability to interact effectively in our increasingly globalized world."
Chenyi Zhang, Ph.D, Assistant Professor, Department of Early Childhood and Elementary Education, Georgia State University, states, "In recent years, given the trend of globalization and international collaboration, supporting children's early foreign language learning has become an important educational issue in early childhood and elementary education. ICA Georgia employs a unique dual language immersion approach to promote children's foreign language skills through environment exposure and adult-child interactions without interrupting typical English early literacy development…In short, ICA Georgia will provide an early learning experience that is valuable for preparing future generations of 'global citizens.'"
The US State Department designates Japanese as a Critical Language, and there are more than 600 Japanese companies in Georgia. Yet despite the increasingly globalized nature of our society, research indicates that Global Literacy is low in American youth (Council on Foreign Relations, 2016). Studies show that immersion students develop greater cognitive flexibility, increased attention control, better memory, and superior problem-solving skills compared to their peers. (See Lindholm-Leary, Dual Language Education. (2001)). ICA Georgia's mission is to provide the students of Georgia with the skills they need to succeed in our increasingly globalized society.
For further details about the school, visit www.internationalcharteracademy.org, call 770-604-0007, or email info@internationalcharteracademy.org.

Four Wesleyan School Faculty Members Named GISA Master Teachers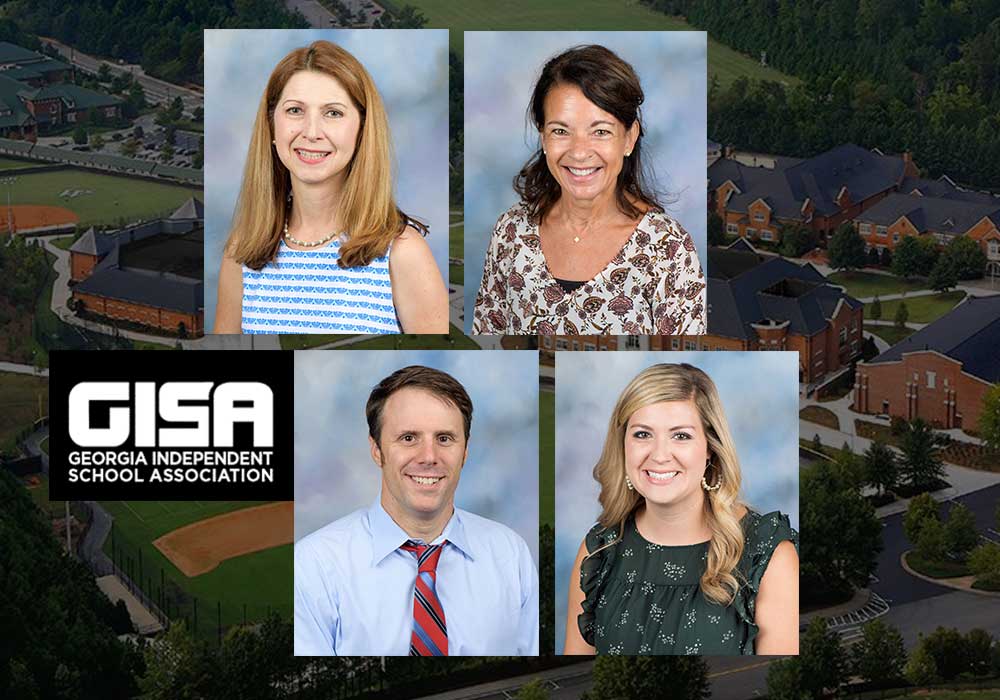 The Georgia Independent School Association (GISA) has named four Wesleyan School faculty members GISA Master Teachers, the school announced today.
Leah Baughn (middle school modern and classical languages), Kevin Kadzis (high school social science), Lisa McNearney (lower school music), and Madison Thomas (third-grade lead teacher) were all selected after completing a detailed application process through GISA this past spring.
To be accepted into GISA's Master Teacher program, candidates must submit a detailed application. Applicants must also submit a portfolio of three tangible examples of outstanding work related to the classroom and to sharing and collaborating with other educators. The final part of the application is an unedited video of the candidate's classroom teaching utilizing best practices and five letters of recommendation from colleagues, administrators, parents, and students.
Madison Thomas

Leah Baughn

Kevin Kadzis

Lisa McNearney
This is the second consecutive year in which Wesleyan teachers have been honored as GISA Master Teachers.
"We are delighted that GISA has acknowledged the hard work of these committed educators through the new Master Teacher program," said Chris Cleveland, Wesleyan Head of School. "Leah, Kevin, Lisa, and Madison are outstanding classroom teachers and have been impacting the lives of Wesleyan students for many years. They are each deserving of this honor."
Wesleyan School is a Christian, independent K-12 college preparatory school located in Peachtree Corners, Georgia. At the start of the 2019-2020 school year, Wesleyan enrolled 1,179 students from throughout the metropolitan Atlanta area. To learn more about the school, visit www.wesleyanschool.org.
Wesleyan School offers Parents and Students to learn "The Truth About College Admissions"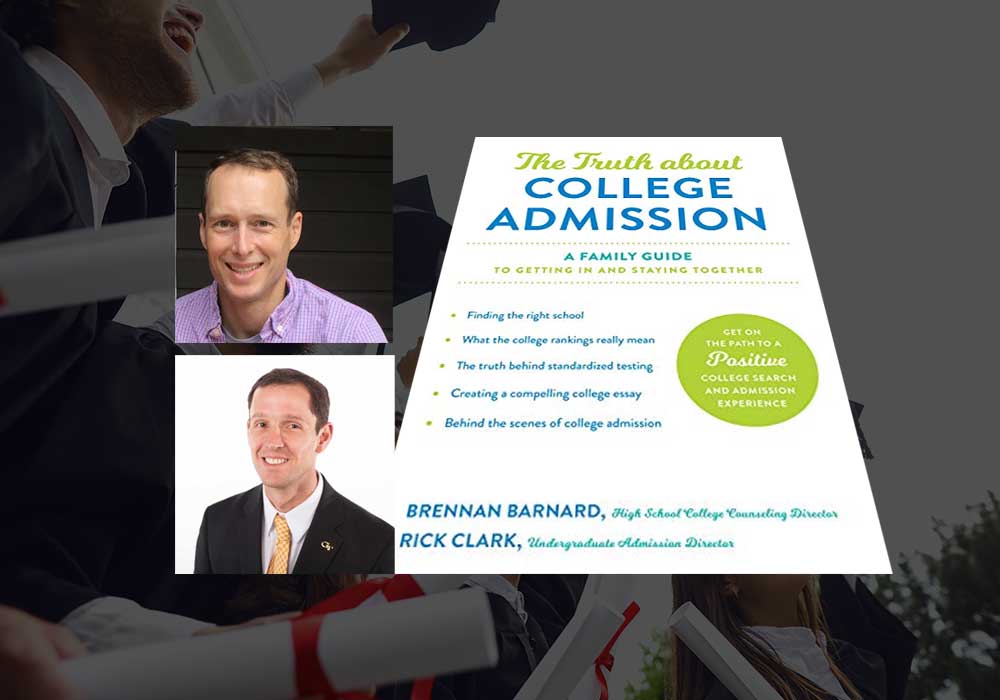 Wesleyan School invites the community to "The Truth About College Admissions," an insider's look at the college search and application process, on Wednesday, November 6 at 7 p.m. The event, led by Georgia Institute of Technology's Rick Clark and Forbes contributor Brennan Barnard, will be held on Wesleyan's campus in Powell Theater and is open to the community.
Our speakers have received national acclaim for their insights into college admissions. Barnard is the director of college counseling at Derryfield School in New Hampshire, the college admission program manager at the Making Caring Common Project at the Harvard University Graduate School of Education, and a regular Forbes contributor. Clark is currently in his 17th year at Georgia Institute of Technology and is the director of undergraduate admission. The two have released "The Truth About College Admissions: A Family Guide to Getting in and Staying Together" and will be on hand after the presentation to sign copies of the book.
"We are excited to welcome both Brennan and Rick to campus to share with the greater Peachtree Corners community their considerable knowledge," said Ken Connor, Wesleyan's Director of College Advising. "The presentation will help families make the most of college campus visits, understand how admissions decisions are made, learn more about how to best craft a college application, and, maybe most importantly, enjoy the college search and application experience."
The event is free and open to all families, regardless of where their children attend school. Books will be available for purchase before and after the event, and five attendees will win a signed copy of Clark and Barnard's book.
Wesleyan School is a Christian, independent K-12 college preparatory school located in Peachtree Corners, Georgia. At the start of the 2019-2020 school year, Wesleyan enrolled 1,179 students from throughout the metropolitan Atlanta area. To learn more about the school, visit www.wesleyanschool.org.
Nine Wesleyan Seniors Honored by National Merit Scholarship Corporation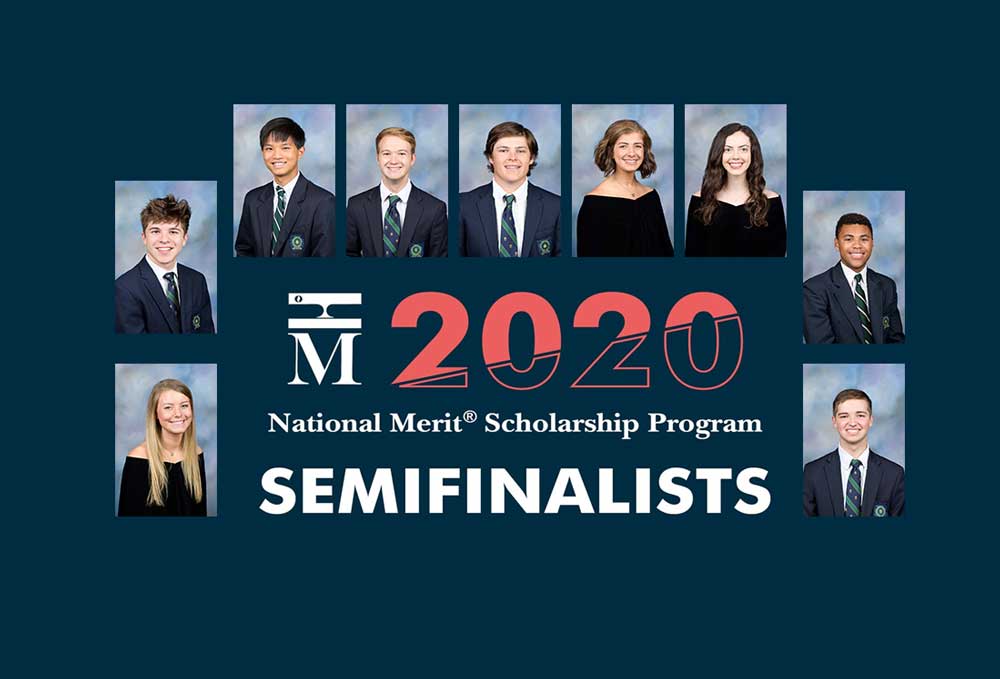 Wesleyan School is pleased to announce that the National Merit Scholarship Corporation has recognized nine Wesleyan seniors.
Meredith Mangum, Braden Thorne, and Andy Yang were named National Merit Semifinalists, an honor that only 1% of seniors (approximately 16,000 total) nationwide receive based on their PSAT scores. These students will now submit essays in the hopes of becoming finalists and earning scholarship money. The finalists will be announced in February 2020.
In addition, six Wesleyan seniors were named National Merit Commended Students. Approximately 2% of seniors nationwide receive this recognition. Wesleyan's Commended Students are Isaiah Erb, Lindsey Mains, Adam Rogers, Jacob Walton, Abby Weatherly, and Holden Wilder.
Wesleyan School is a Christian, independent K-12 college preparatory school located in Peachtree Corners, Georgia. At the start of the 2019-2020 school year, Wesleyan enrolled 1,179 students from throughout the metropolitan Atlanta area. To learn more about the school, visit www.wesleyanschool.org.