Hillary, Chelsea Clinton and Nikki R. Haley Headline this Years MJCCA's Book Festival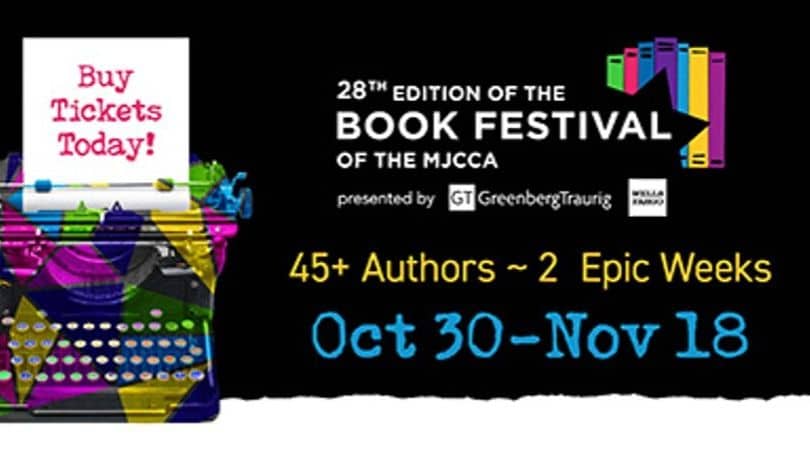 Calling all book lovers! From October 30 – November 18, 2019, theBook Festival of the MJCCA will celebrate 28 years of bringing culture and conversation to the greater Atlanta community. This year's Book Festival repertoire of 45+ authors has something to offer all festival-goers. More than 13,000 people from across the Southeast will come to engage with and listen to their favorite local, national, and international authors. All events will be held at the Marcus Jewish Community Center of Atlanta (MJCCA), 5342 Tilly Mill Road, Dunwoody.
Purchase Tickets/More Info: Purchase tickets for each individual event, or, for a better value, purchase a series pass for access to most of our November events. Some events are free. Call the MJCCA Box Office at 678.812.4002, email bookfestival@atlantajcc.org, or visit us online at atlantajcc.org/bookfestival. Tickets are now on sale for all events.
Book Festival of the MJCCA Co-Chairs
"We are thrilled about this year's lineup," said Book Festival Co-Chair Deena Profis. "The 28th Edition of the Book Festival of the MJCCA features everyone from acclaimed actors and renowned political figures; to historians and award-winning novelists; to authors presenting award-winning cookbooks and riveting memoirs. We truly have something for everyone."
"Included in our exciting lineup are some of Atlanta's best local authors presenting their work," explained Book Festival Co-Chair Susie Hyman. "Additionally, I am thrilled that we will bring back our 'In Conversation' interviews between authors and local journalists; as well as various events with book clubs from throughout the city."
Complete Author Lineup (Oct. 30 – Nov. 18, 2019):
Wednesday, October 30, 7:30 pm – (Member/Community $15-$75)
HENRY WINKLER and LIN OLIVER, Alien Superstar
Opening Night
In Conversation with Holly Firfer, CNN Journalist
From the New York Times bestselling authors Henry Winkler and Lin Oliver comes a new, out-of-this-world middle-grade series about a space alien who visits Hollywood as a tourist and becomes a star!
Henry Winkler is an Emmy Award-winning actor, writer, director, and producer who has created some of the most iconic TV roles, including the Fonz in Happy Days and Gene Cousineau in Barry.
Lin Oliver is a children's book writer and a writer and producer for both TV and film. She is currently the executive director of the Society of Children's Book Writers and Illustrators. They both live in Los Angeles.
Saturday, November 2, 8:00 pm – (Member $18* / Community $25*)
BEN MEZRICH, Bitcoin Billionaires: A True Story of Genius, Betrayal, and Redemption
In Conversation with Nadia Bilchik, CNN Editorial Producer and Bestselling Author
From Ben Mezrich, the New York Times bestselling author of The Accidental Billionaires and Bringing Down the House, comes Bitcoin Billionaires—the fascinating story of brothers Tyler and Cameron Winklevoss's big bet on cryptocurrency and its dazzling pay-off.

Ben Mezrich's 2009 bestseller The Accidental Billionaires is the definitive account of Facebook's founding and the basis for the Academy Award–winning film The Social Network. Two of the story's iconic characters are Harvard students Tyler and Cameron Winklevoss: identical twins, Olympic rowers, and foils to Mark Zuckerberg. Bitcoin Billionaires is the story of the brothers' redemption and revenge in the wake of their epic legal battle with Facebook.
Sunday, November 3, 12:00 pm – (Member: $10 / Community: $15)
One Program, Two Authors
In Conversation with Dr. Catherine M. Lewis, Professor of History, Kennesaw State University
The Volunteer is the incredible true story of a Polish resistance fighter's infiltration of Auschwitz to sabotage the camp from within, and his death-defying attempt to warn the Allies about Nazi plans for a "Final Solution" before it was too late.
After learning about Nazi persecution of his family, Herschel Grynszpan, an impoverished 17-year-old Jew living in Paris, went to the German Embassy and shot the first German diplomat he saw. Hitler and Joseph Goebbels made the diplomat's death their pretext for the state-sponsored wave of anti-Semitic terror known as Kristallnacht. Overnight, Grynszpan was front-page news and a pawn in a global power struggle.
Sunday, November 3, 3:30 pm – (Member/Community: $10-$75)
In Conversation with Mara Davis, Local Media Personality
Each week, six million Americans tune in to the Emmy-nominated hit show American Ninja Warrior (ANW) to watch everyday people take on extraordinary obstacles. ANW's beloved co-host Akbar Gbajabiamila knows all about tackling obstacles. The son of Nigerian immigrants, he is one of seven siblings who grew up in South Central Los Angeles at the height of the L.A. riots. In his new book, Everyone Can Be a Ninja, Gbajabiamila draws inspiration from both the fierce competitors on his show and his own unlikely path to success to outline what it takes to become a modern-day ninja. Member/Com: $35–75
Sunday, November 3, 7:30 pm –(Member/Community: $35-75, Includes one hardcover copy of the book.)
In Conversation with Holly Firfer, CNN Journalist
If your mom told you "it's what on the inside that counts," then she probably was never a competitive figure skater. Olympic bronze medalist, Adam Rippon, has been making it pretty for the judges even when everything was an absolute mess below the surface.
From taking a bus with ex-convicts to being so poor he could only afford to eat the free apples at his gym, Rippon got through the toughest times with a smile on his face and glint in his eye. Beautiful on the Outside looks at his journey from being a home-schooled kid in Scranton, Pennsylvania, to becoming an Olympic athlete, Dancing with the Stars champion, LGBTQ activist, and Dancing with the Stars: Junior judge. It may be what's on the inside that counts, but life is so much better when it's beautiful on the outside.
Monday, November 4, 12:00 pm – (Member: $10 / Community: $15)
In Conversation with Victoria Comella, Freelance Writer
From the author of the multi-million copy bestseller, The Tattooist of Auschwitz, comes a new novel based on an incredible true story of love and resilience. In 1942, Cilka is just 16 years old when she is taken to the Auschwitz-Birkenau Concentration Camp, where the commandant immediately notices how beautiful she is. Forcibly separated from the other female prisoners, Cilka learns quickly that power equals survival. When the war is over and the camp is liberated, freedom is not granted to Cilka: She is charged as a collaborator for sleeping with the enemy and sent to a Siberian prison camp. But did she really have a choice? Where do the lines of morality lie for Cilka?
Monday, November 4, 7:30 pm – (Member: $15 / Community: $20)
JULIE SALAMON, An Innocent Bystander: The Killing of Leon Klinghoffer
In Conversation with Gail Evans, Former EVP, CNN; Bestselling Author
In October 1985, Leon Klinghoffer, a disabled Jewish New Yorker, boarded the Achille Lauro with his wife to celebrate their 36th wedding anniversary. Four days later, four Palestinian fedayeen hijacked the ship and took the passengers and crew hostage. Klinghoffer was shot in the head, his body and wheelchair thrown overboard. His murder became a flashpoint in the struggle between Israelis and Arabs, giving Americans a horrifying preview of terrorism hitting home. This geopolitical thriller is filled with the tension wrought by terrorism and its repercussions today.
Tuesday, November 5, 12:00 pm – (Member: $10 / Community: $15)
One Program, Two Authors
In Conversation with Lisa Shore, Bestselling Author
Sylvie Snow knows the pressures of expectations. A woman is supposed to work hard, but never be tired; age gracefully, but always be beautiful; fix the family problems, but always be carefree. Sylvie does the grocery shopping, laundry, scheduling, schlepping, and the PTA-ing, while planning her son's bar mitzvah and cheerfully tending to her
her husband, Paul, who's been lying on the sofa with a broken ankle. She's also secretly addicted to her husband's Oxycontin. She tells herself the pills are temporary, just a gift, and that she'll go back to her regularly scheduled programming when the supply runs out. But days turn into weeks, and Sylvie slips slowly into a nightmare. As the bar mitzvah nears, the family must face the void within themselves.
Kerrie O'Malley, jobless and in an unfulfilling relationship, knows the exact moment when her life veered off course—the night she was irrevocably wronged by someone she looked up to. When Kerrie sees the woman who destroyed her life on television 18 years later, a fire ignites inside her. The stakes are high. The risks are perilous.
But she'll stop at nothing to achieve the retribution she deserves. Jordana Pierson appears to have it all: wealth, glamour, a handsome husband, and a thriving wedding concierge business. Her record is spotless. Her business is flourishing. No one knows the truth about her and the dark shadows of her past. No one, that is, except Kerrie. Pretty Revenge is a riveting novel bursting with twists, turns, and suspenseful exploration of how far someone will go for vengeance.
Tuesday, November 5, 7:30 pm –(Member: $18 / Community: $25)
JODI KANTOR, She Said
In Conversation with Kim Severson, Pulitzer Prize-Winning New York Times Bureau Chief, Atlanta
From Jodi Kantor, one of the two Pulitzer Prize-winning reporters who broke the news of Harvey Weinstein's sexual harassment and abuse for the New York Times, comes the thrilling untold story of their investigation and its consequences for the #MeToo movement.
Within days after their initial Weinstein story was published in the New York Times, a veritable Pandora's box of sexual harassment and abuse claims was opened. Women all over the world came forward with their own traumatic stories about the prominent Hollywood producer. She Said tells a thrilling story about the power of truth, with shocking new information from hidden sources. Kantor and Twohey describe the consequences reporting for the #MeToo movement and journeys of the women who spoke up—for the sake of other women, for future generations, and for themselves.
Wednesday, November 6, 12:00 pm – (Member: $10 / Community: $15)
In Conversation with Gail Evans, Former EVP, CNN; Bestselling Author
One Program, Two Authors
On a late summer day in 2006, Perry Brickman and his wife attended an exhibit on the history of Jewish life at Emory University and were astonished to come face-to-face with documents suggesting Brickman and many others failed out of Emory's dental school because they were Jewish. They embarked on a path to uncover the truth.
Despite resistance, Brickman was determined to continue extracting evidence hidden in archives. After five years of identifying, interviewing, and recording the victims, Brickman was finally permitted to present his documentary to Emory officials and ask for redemption for the stain they had made. As a result, he was presented with the Emory University Maker of History Award for his journalistic excellence in exposing a long history of anti-Semitism in the Emory University dental school.
SHERRY FRANK, A Passion to Serve: Memoirs of a Jewish Activist
Sherry Frank's fascinating memoir relates the compelling stories from her more than 50 years as a community activist and Jewish board member in Atlanta. The former Southeastern Area Director for the American Jewish Committee has partnered with some of Atlanta's most influential politicians and city leaders to build bridges of understanding across race and religion. She has been involved in combating all forms of discrimination, preserving Atlanta's Jewish history, and building support for Israel. Here, she shares her own spiritual journey and expression of her proud Jewish identity. Through it all, she has been an active feminist and a champion for civil and human rights and equality for all. This is her story.
Wednesday, November 6, 7:30 pm – (Member: $18 / Community: $25)
PAT MITCHELL, Becoming a Dangerous Woman
Raised on a cotton farm in small town, Georgia with no money or connections, Pat Mitchell grew to become a consummate media game-changer. She was the first female president of PBS and of CNN productions and a visionary, award-winning TV and film producer, fully engaged on the front lines of cultural change. What makes Mitchell dangerous is her lifelong insistence on redefining power on her terms, and in leveraging that power to manifest a better world.
In Becoming a Dangerous Woman, she shares her unprecedented rise in media and global affairs. Mitchell takes us on a lively journey, sharing intimate anecdotes about navigating the power paradigms of Washington, DC and Hollywood, traveling to war zones, pressing Fidel Castro to make a historic admission about the Cold War, and matching wits with Ted Turner. E
Thursday, November 7, 10:00 am – (Free and Open to the Community)
One Program, Two Authors
In Conversation with Rabbi Brian Glusman, MJCCA
When Lynn Garson's marriage ended in divorce, she refused to give up on love, romance, and "happily ever after." Her quest to find Mr. Right led her from blind dates to dating apps, from drinks at the Buckhead Ritz Carlton to finding silverfish in a boyfriend's guest bed (she has the video evidence to prove it). Lynn recounts her experiences in the modern dating scene with honesty and humor. Through the ups and downs of her dating adventures, she never loses her manners, her wit, or her optimism. For anyone who's ever been on a bad date but still believes in true love, you'll find a kindred spirit in Lynn Garson. Her hilarious memoir is what happens when Sex and the City meets Grace and Frankie!
Loving Out Loud (LOL) is a little book with a big message: you have the power to make a positive impact on someone's day, every day, and it isn't nearly as hard as you think. Robyn Spizman, an award-winning, New York Times bestselling author, speaker, and veteran media personality, has spent her career finding ways to make others happy with gifts and actions. Observing how the smallest compliment or remark of appreciation can transform an awkward moment into one of connection and joy, she set out to let others know we are paying attention, we care, and we appreciate them. With LOL snapshots and LOL daily suggestions in numerous categories, Loving Out Loud is poised to inspire a movement toward a kinder, more engaged community.
Thursday, November 7, 12:30 pm – (Member: $10 / Community: $15)
One Program, Two Authors
Although many books and literary analyses have been written about Anne Frank's life and diary, none have explored the surprising global influence her story had on shaping the moral framework of young people. In this fascinating study, Gillian Walnes Perry explores the various legacies of Anne Frank's influence, which was sparked by the Amsterdam Ann Frank House's traveling exhibition, viewed by more than 9 million people. Global icons such as Nelson Mandela and Audrey Hepburn modeled the influence that Anne Frank had on shaping their own lives. Walnes Perry shares new insights into the real Anne Frank, from those who actually knew her.
Meg Waite Clayton conjures her best novel yet with a pre-World War II story centering on the Kindertransports that carried thousands of children out of Nazi-occupied Europe and one brave woman who helped them escape. In 1936, the Nazis are loud, brutish bores to 15-year-old Stephan Neuman, the son of a wealthy and influential Jewish family and his best friend, Žofie-Helene, a Christian girl whose mother edits a progressive, anti-Nazi newspaper. But the two adolescents' carefree innocence is shattered when the Nazis take control. There is hope when a member of the Dutch resistance risks her life smuggling Jewish children out of Nazi Germany. It is a mission that becomes even more dangerous after Hitler's annexation of Austria, when European countries closed their borders to the growing number of refugees desperate to escape.
Thursday, November 7, 6:30 pm – (Free and open to all)
Kristallnacht Commemoration at the Besser Memorial Holocaust Garden
The program features Guest Speaker Gillian Walnes Perry, Co-Founder and Honorary Vice President, Anne Frank Trust UK. Please join Marlene and Abe Besser and Rabbi Brian Glusman at the Besser Holocaust Memorial Garden as we light the torches and pay tribute to those who lost their lives during one of the most horrific nights in Jewish history.
Thursday, November 7, 7:30 pm – (Member: $15 / Community: $20)
One Program, Two Authors
In Conversation with Dr. Catherine M. Lewis, Professor of History, Kennesaw State University
In early 1939, 15-year-old Renia Spiegel wrote the first entry in her diary. Like Anne Frank, Renia's diary became a record of her daily life as the Nazis spread throughout Europe. With poignant and thoughtful poetry, she writes of her mundane school life in Poland, daily drama with friends, falling in love with her boyfriend Zygmund, and the agony of missing her mother, separated by bombs and invading armies. When Renia was sent to the ghetto, Zygmund is able to smuggle her out to hide with his parents. The diary ends in July 1942, with an entry by Zygmund after Renia is murdered by the Gestapo. Renia's Diary includes a preface, afterword, and notes by her surviving sister, Elizabeth Bellak. With this extraordinary historical document, Renia Spiegel survives through the beauty of her words and the efforts of those who loved her and preserved her legacy.
Berlin, 1942. The Gestapo arrested Bert Lewyn (Bev's father-in-law) and his parents, sending the latter to their deaths and Bert to work in a factory making guns for the Nazi war effort. Bert goes underground and finds shelter with compassionate civilians, people who find his skills useful, and in cellars of bombed-out buildings. Without proper identity papers, he survives as a hunted Jew in the flames and terror of Nazi Berlin in part by successfully mimicking non-Jews, even masquerading as an SS officer. But the Gestapo are hot on his trail. Before World War II, 160,000 Jews lived in Berlin. By 1945, only 3,000 remained alive. Bert was one of the few, and his thrilling memoir offers an unparalleled depiction of the life of a runaway Jew caught in the heart of the Nazi empire.
Friday, November 8, 12:00 pm – (Member: $15 / Community: $20)
TZIPORAH SALAMON, The Art of Dressing
A designer, raconteur, author, model, and legendary New York style icon-about-town, Tziporah (Tzippy) has been the favorite subject of acclaimed photographers and artists. Tzippy has spent a lifetime collecting remarkable clothes, hats, and accessories, assembling them into outfits she shares with the world from the seat of the shiny bike she rides all over Manhattan. In her award-winning one-woman stage show, Tzippy tells the remarkable story of her parents, Hungarian Jews who survived the Holocaust and fled to Israel, then New York. The performance showcases her legendary wardrobe of rare vintage and designer clothes that helped Tzippy find her way into many aspects of the fashion and style industries.er copy of the book.)
Saturday, November 9, 8:00 pm – (Member/Community: $36, Includes one hardcover copy of the book.)
PREET BHARARA, Doing Justice
In Conversation with Bill Nigut, Executive Producer, Political Rewind, Georgia Public Broadcasting
Former federal prosecutor for the Southern District of New York, Preet Bharara, gives an important overview of the way our justice system works, and why the rule of law is essential to our society in his book, Doing Justice: A Prosecutor's Thoughts on Crime, Punishment, and the Rule of Law. Using case histories and personal experiences, Bharara shows the thought process required to best achieve truth and justice in our society. Bharara uses anecdotes to illustrate the realities of the legal system, and the consequences of both action and inaction.
Sunday, November 10, 12:00 pm – (Member: $10 / Community: $15)
CHRIS EDMONDS, No Surrender
In No Surrender, Chris Edmonds tells the unforgettable and inspiring story of his father, Roddie Edmonds, a humble American soldier from Tennessee. Captured during the Battle of the Bulge in the waning days of WWII, Roddie became the highest-ranking American soldier at a Nazi POW camp.
Faced with an order to have the camp's Jewish prisoners present themselves at a morning roll-call, Roddie instead ordered every one of the 1,292 prisoners to form up in front of their barracks. "We are all Jews here," he told the German major, who responded by pressing the barrel of his Luger to Roddie's forehead, threatening to shoot him on the spot. The officer backed down when Roddie warned him, "You'll have to shoot all of us." More than 70 years later, this act of courage earned him Yad Vashem's Righteous Among the Nations from the State of Israel, the Congressional Medal of Honor, and the Congressional Gold Medal.
Sunday, November 10, 3:30 pm – (Member: $15 / Community: $20)
ALICE HOFFMAN, The World That We Knew: A Novel
In Conversation with Greg Changnon, Playwright and Former Columnist for the Atlanta Journal-Constitution
ART Station Theatre presents Ray Bradbury Live (forever)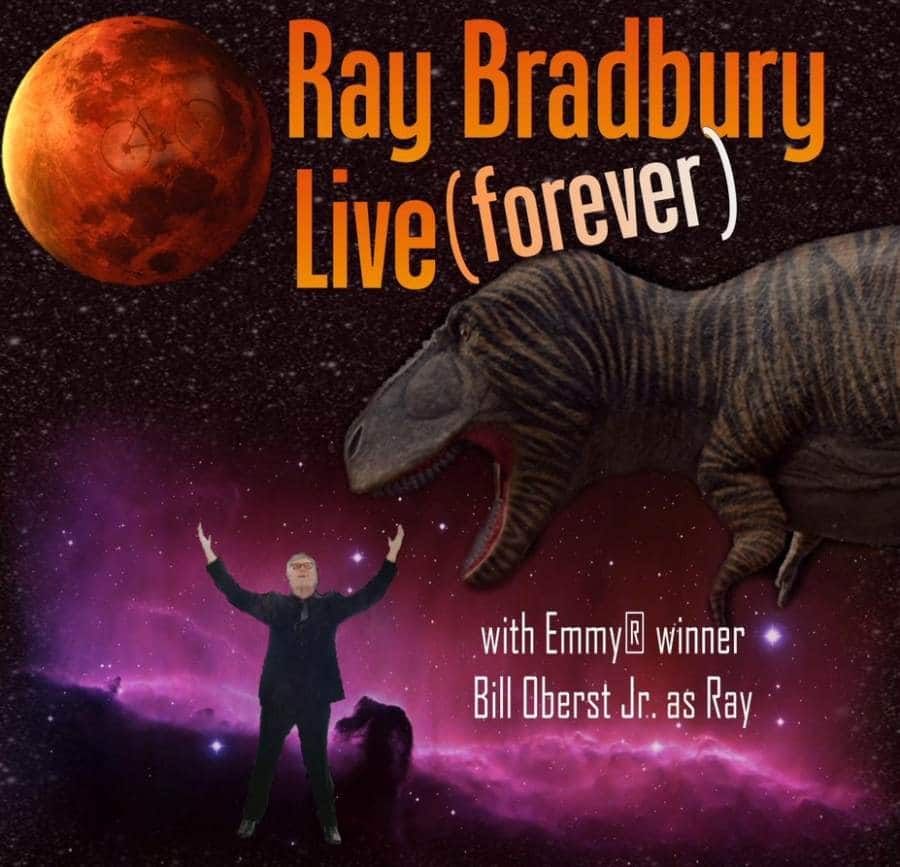 The ART Station Theatre in Stone Mountain Village presents a new play written and performed by Emmy-winner Bill Oberst, Jr. in Ray Bradbury Live (forever) .
Ray Bradbury turned generations of readers onto fantasy, sci-fi and dreams of the future. Emmy-winner Bill Oberst, Jr. is Ray in Ray Bradbury Live (forever) a brand new multimedia stage tribute. With large-screen visuals, an original score and selections from classics like Something Wicked This Way Comes and The Martian Chronicles, it is 90 minutes of eloquence, exuberance and hope – all in Ray's own words. "Ray makes your spirit want to soar" – IndyStar.
Performances will be in the ART Station Theatre Thursday, February 27, Friday, February 28, Saturday, February 29 at 8pm. There will be a Sunday afternoon performance at 3 pm.
Tickets prices are $20 for students and military, $25 for seniors and $29 for adults. Additional fee apply for rows A and B.
Reservations may be made by calling the ART Station Box Office at 770 469 1105 or visit our online Box Office at www.artstation.org
Jewish Black History at the MJCCA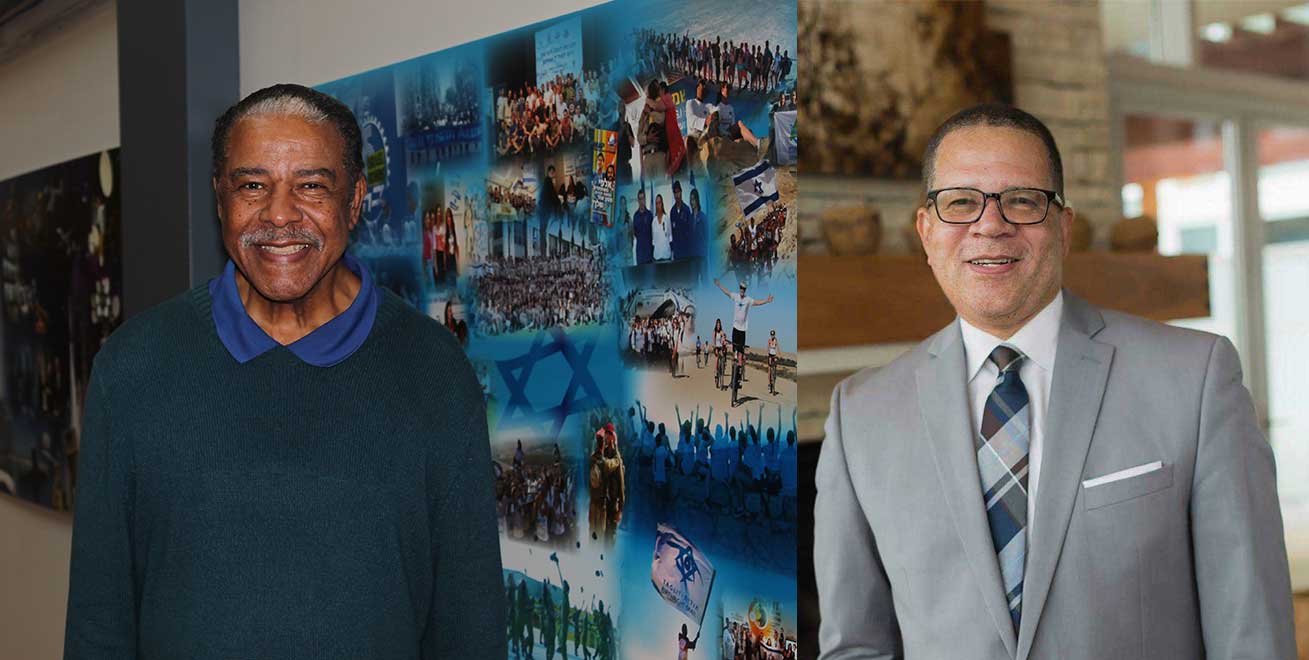 Two Special Programs – Free and Open to the Community
The Marcus Jewish Community Center of Atlanta (MJCCA) invites the community to two fascinating speakers in celebration of Black History Month, as they discuss topics related to Jewish and African-American relations. Both programs are free and open to the community.
More information: //atlantajcc.org/blackhistory or call 678.812.4070.
Monday, February 10, 10:00 – 11:00 am
Growing Up Black and Jewish
Speaker: Dr. John Eaves
Raised in a middle-class family in Jacksonville, FL, John Eaves learned the value of hard work, education, and service from a young age. John's grandfather immigrated to the U.S. from Jamaica with big dreams, but life was not easy for a black, Jewish man. He faced racism, religious discrimination, and financial trouble, but despite these obstacles he raised a large family, instilling the values of hard work, faith, and serving the community. Inspired by the legacy of his family, John has dedicated his life to learning and service. After graduating from Morehouse College, John pursued his master's at Yale University. He was Director of the Atlanta Office of the Peace Corps and has served on the Fulton County Board of Commissioners. Through his career in local politics, John seeks to bring opportunity to his constituents through policies that stimulate economic growth, reduce crime, and bring social and financial security to an ethnically and religiously diverse population.
Thursday, February 27, 12:00 – 1:00 pm
A Select History of Black and Jewish Relations in Savannah, GA
Speaker: Dr. Jeffrey Jenkins
Dr. Jeffrey Jenkins was taught to read at 4 years old by his Jewish neighbors, the Rubins, in Savannah, GA. The Rubins were the first Jewish family Jeffrey knew, and they became his great friends and influenced his life in many significant ways. In 1976, Jeffrey was the first graduate from Savannah State College to earn a Ph.D. He went on to teach, and later retired from a beloved position as a professor of American History and Economics at Savannah State at the age of 52. For the next eight years, he worked as an administrator for the Savannah library system and for a local nursing home. Jeffrey also worked for the Jewish Educational Alliance for 10 years, and most recently decided to return to those roots by taking a support services position at the MJCCA. He believes Jewish people set an example for the world, valuing a good education, love, and family as most important.
More information: //atlantajcc.org/blackhistory or call 678.812.4070.
Capitalist Sage: Brennen Dicker on the Business of Film Festivals [Podcast]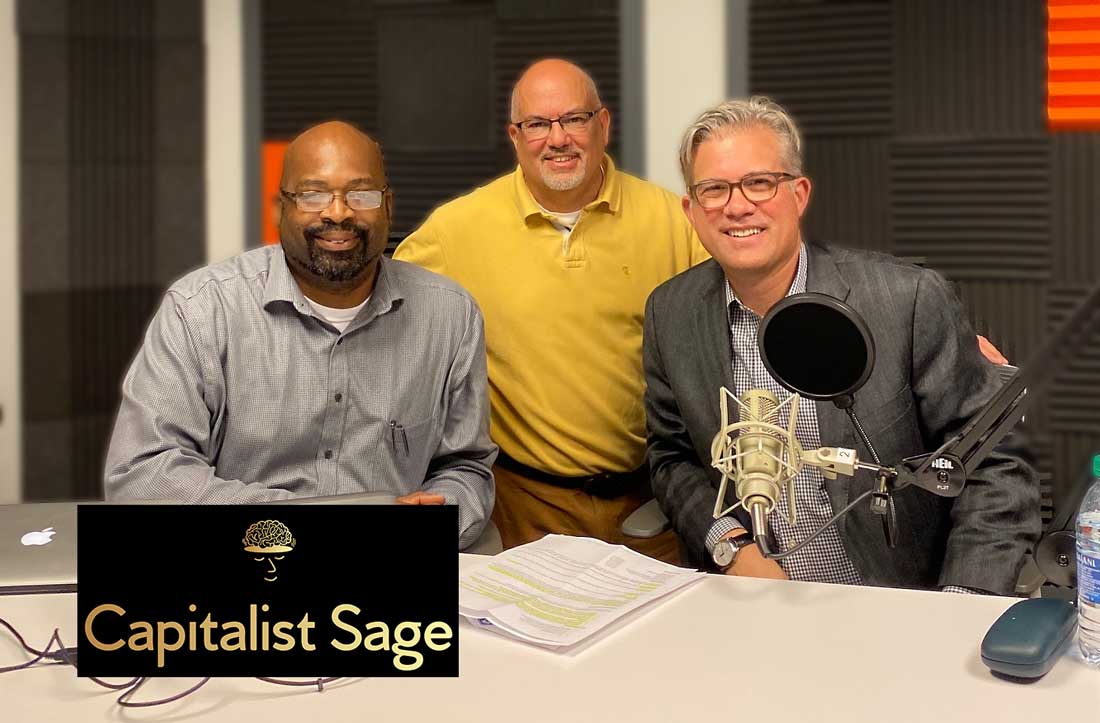 In this episode of the Capitalist Sage podcast, Brennen Dicker, board member of the upcoming Atlanta Jewish Film Festival shares with hosts Karl Barham and Rico Figliolini all the ins and outs of how this fantastic film fest got started and details about the exciting events to come in 2020.  
Resources:
Website: AJFF.org
"…What I really enjoy about this festival is that it is a time to get people together and converse and talk about issues that a lot of times people don't… want to talk about, or they just haven't had the time to actually sit down and talk to each other. You find so many more similarities through a cinematic experience… or you learn something new about an individual or a particular community."

Brennen Dicker
Atlanta jewish film festival, Board Member
Podcast Transcript
Karl: [00:00:30] Welcome to the Capitalist Sage Podcast. We're here to bring you advice and tips from seasoned pros and experts to help you improve your business. I'm Karl Barham with Transworld Business Advisors, and my co-host is Rico Figliolini with Mighty Rockets, Digital Marketing, and the publisher of the Peachtree Corner Magazine. Hey Rico, how're you doing today?
Rico: [00:00:47] Hey, Karl. Excellent. Thank you.
Karl: [00:00:49] Why don't we introduce our sponsor for today?
Rico: [00:00:51] Sure. Atlanta Tech Park here in the city of Peachtree Corners, actually in Tech Park Atlanta. Kind of fun of the way that wraps that one, but we're in this place they let, the Tech Park is an accelerator different from an incubator. But it's a great place to think of. We work in an acute, better environment, so lots of tech companies here. This podcast studio that we're working out of as well as, as events that they put on here, like big technology showcases, film festivals, all sorts of different activities. The Asian film festival kickoff here, launches in the Southeast. They had the FinTech event that happens here. So just, you know, and more and more. Lots more to come. So a great place to network, meet entrepreneurs, people. And the local business community, and if you go outside, you can flash your phone and get a ride on Ollie, the driverless shuttle that takes you up right now in Peachtree Parkway. So just, it's a great place to stop by and visit, especially if you want to get into the entrepreneurial business community in Peachtree Corners.
Karl: [00:01:55] Right. Absolutely.
Karl: [00:01:57] Well, today we are excited, to, to talk about film festivals (and) the business of film festivals and what that's like. And we're honored to have our guest today, Brennan Dicker, who was a board member of the Atlanta Jewish film festival, which is coming up in early January, or May actually.
Brennen: [00:02:17] Start is February 10th. Tickets go on sale January 27
Karl: [00:02:22] And so we're going to talk a little bit about what it's like to put on a film festival. How it helps the community, some of the business of that. But why don't we start off by you telling us a little bit about yourself.
Brennen: [00:02:33] Sure. My name is Brennan Dicker. I, my day job is the executive director of Creative Media Industries Institute for Georgia State University. And that's where I teach approximately 900 students. Media entrepreneurship in game design in four year programs there. And I've been very fortunate just to be a member of the film intelligent community here in Atlanta for the last 15 years. I started in film and television 30 years ago at 16 as a running in as an intern, getting coffee for producers and I was fortunate enough to make a career out of that. And I spent some of my time in Chicago creating my own production company and doing a lot of
work there in sports and Commercial work as well as a PBS documentaries. And then was fortunate enough to come down here to Atlanta and get tied into more of the post production world of the business and production. And then, you know, just all of what I was doing on various boards. I sat on the board of Savannah College of Art and Design, the advisory board for them, and shared their advisory board as well as Georgia Production Partnership, which does a lot of work shared with them. And then I got a call one day to join a JFF 10 years ago, and it was just a wonderful opportunity and a wonderful community to work with.
Karl: [00:03:52] Fabulous. I noticed, you know, you've been along the ride as in Georgia, the film industry has exploded. How does that help the Atlanta Jewish film festival, you know, gain people and improve over the years?
Brennen: [00:04:11] Well, I think, you know, from my perspective and with the Film Intelligence Senate that happened in 2008 that brought in a lot of people from Hollywood and New York and all around basically all around the country to come in. And so people are looking for things to do. And you know, in the film community, a lot of people that are, you know, directors of photography, various crew members, you know, it gives them an opportunity to actually go and see some of their friends films. And I'll be at an AA, JFF or one of the other film festivals in the state as well. But it's just a wonderful opportunity to bring those people into our community and show them, you know, really find works and that we've got great, a great film festival here, and via one of the largest film festivals, Jewish film festivals in the world. Also the largest largest film festival in Atlanta.
Karl: [00:04:58] Oh, wow. So why don't we tell people a little bit about the history of the film festival so people get a kind of context.
Brennen: [00:05:07] You know, this was, this is 20 years in the making now. This is our 20th year. I can't imagine, you know, when, when they started, it was a little less than, I think 800 people that showed up to do a Jewish film festival for a couple of days. It was nothing like it is now at 18 days. Festivals started, that in itself was, you know, as it grew through the years. It was you know, a very slow growth process. But I will tell you that Kenny Blank is the executive director. Kenny had a goal of wanting to make JFF, one of the largest film festivals, not only in the state in Georgia, but also the largest Jewish film festival in the world. And he told me this 10 years ago, and, you know, I thought, you know, this guy has a plan. And he had a plan with this committee. A steering committee to make it work. And so he moved in that direction and we were able to, a couple of years ago, say that we were the largest Jewish film festival in the world. Now we compete with the San Francisco Jewish film festival, and it's always seems to be going back and forth on numbers. But just to have that growth, that phenomenal growth and also a community that backs it is so important. And you know, we just, we were able to get the right people involved. And I think the right people have been involved from the beginning. Of you know, making, creating a foundation for the festival and creating awareness about the festival because really the half is really a cinematic exploration of the Jewish experience. And I, you know, first and foremost, and I think that, you know, with a strong Jewish community that we
have in Atlanta, that's one thing. But then what we've tried to do, especially in the last decade, is branch out into other communities because it's all about storytelling. You know, whether it's a comedy, a drama, and people can associate with the films. And I think that's why it's been so successful because over we, I think we have 25% now that are non-Jewish and they've come to the film festival. They see something there and they, they see stories and they see good storytelling. You had films and so there are so many people drawn into this film festival every night.
Rico: [00:07:11] Absolutely. One of the things that, that I know has been a positive experience for me. I've enjoyed film festivals for years. I grew up in New York and they had a lot of film festivals, but it was one of the great ways to explore other cultures and stories and see it in a creative way. Here in the Metro Atlanta area, I don't know, if plenty of people realize that they have this access to storytelling and art. That's, that's here. What would you say for folks that have never visited there, what would that experience be like when they come and visit the film fest?
Brennen: [00:07:46] Well, I think that it's one of, you know, obviously a traditional film festival. We have the speakers that come, we usually have a producer, director tied to a lot of the films that are coming, or an actor or an actress. And so that in itself is, is great to have a Q&A when you actually have a personal experience going on. But one of the things that we've prided ourselves, especially in the last couple of years, is making it an experience at the theater. So you may have a, you may have a film, like we did last year called Judaism, which was a taste of Montreal where a documentary on these two Jewish guys that went around talking about various places to eat in Montreal. And then after the screening, we all had bagels. We all had, you know, various foods that they were talking about, which was a fantastic way to tie it together. But you have to make in many respects now. We don't do that with every film, obviously, but there are many things that we try to tie in with the, with the festival, be it music, food, culture, great speakers, just people that come in because you have to really make this an experience for your audience now because your audience has many choices as to where they, where they, where they can get their entertainment. And so it's not like, let's say in the 90s. When in the Indies were so big and festivals were so big where you would go out because you couldn't see these films on Netflix or Hulu or Amazon because there were no Netflix, Hulu or Amazon. So you had an experience where you knew people were going to come out, but now you really have to really be savvy with your audience and make sure that you're targeting the right people for this and making it an experience.
Rico: [00:09:24] How does, Netflix has the streaming work with that because, I mean, are all the films not online or some films online, but then they're at the festival also?
Brennen: [00:09:33] Yeah, I, you know, it depends year to year, but you know, obviously we've had, I think over 30 world premiers. I think that that was it as far as what we were looking at. And so with that, there's going to be some films that are better that are already streaming, but for the most part, we're trying to get films that are, you know, first run, or at least that year that
this their first run. But there are films out there that will stream and you know, people could go see them. Obviously, we'd like to have them come to the festival and have that experience like with the food or people talking to those. You know, you'd like to hear how the director got to that story. That's one of the beauties of, you know, coming to the festival is, you know, after the, after the film is done and to have an app, a Q&A with the, with the producer or the director, or the actor, that actor or actress that was a part of that. That's a huge, huge deal for us.
Rico: [00:10:23] I think some people don't even understand that the Jewish film festivals that, you know, they might think Jewish Israel. Films come from all over the world, all different languages.
Brennen: [00:10:33] Exactly. And it's amazing, all different themes. I mean, we have films that are, you know, from South America, from Africa, from Asia. It runs the gamut and, and that, and I think that what I pride myself in on specifically with the festival is. We've had such a good job of film selection over the last couple of years, and it gets stronger each year. That you just, you're blown away by all of the films that are there. I mean, it's not, you're not just talking about two or three films out of 60 or 70 that are good. You're talking about all of them have been selected out of, I think we had, I think 700 films last year that out of 70. So you only a 10% that were actually submitted. It was, it was a ridiculous amount of films that actually gets submitted. But that that has really given us a quality that we just have never seen.
Rico: [00:11:27] Are there film fees that people have to, that are paid for the submission for entries? Or, no, it's not, it's not an entry like. It's not, there's no awards at the end. There's no fan awards or anything.
Brennen: [00:11:38] We're trying to get to that. I think that's one of the things we're trying to do. We do have, and we do have an award as far as the audience award, and we have a jury prize award for that. So there is, as far as entry fees on the films themselves, I'll have to look into that to see what that, what that is. If there is any it would be, it would be minimal at most if we were to do that, but it is something that we're now looking at, you know, getting a jury. We had a jury together last year and a student jury as well. So that, that in itself again, and to see who the audience award winner is, we usually try to replay that film later on after the festival.
Karl: [00:12:14] That's what's great about film festival. So, new and young filmmakers have an opportunity to get their work shown by more than the traditional Hollywood machine that would dictate. So I could see young people that are interested in film and interested in entertainment being a really strong, big demographic to go after they get there. What are some of the things you do to outreach to younger folks and the families to get them to come to the festival?
Brennen: [00:12:42] We are a JFF. Obviously we have the film festival, which is, you know, our brand there, but we're really trying to make a year long, you know, experience out of that. And one of the things that we offer as a JFF on campus, and specifically we've been working with Emory university the last couple of years to premiere some films on campus at Emory. Now
again, we're going to branch out to other institutions or colleges and universities around the state to make that even more accessible. But we've found it very successful to get, you know, a younger generation of coming into. Just to experience it as some of the, you know, lineup that we've had. So that's one of the areas. And we have a specific group within our steering committee that are really focused on the younger generation, you know, the millennials of getting them and getting them to come out specifically to either one or a couple of our films during the festival, but then have parties during the year that make it an annual all around experience. Because one way that a festival, film festival will survive is to create your own programming. And that's something that we, along with other festivals that are, you know, that are larger, are seeing that you need to keep it, you need to keep the brand out there and a presence out there. And so how you do that can be through the on campus, what we were talking about. We have Seanna bash, which is more of an art and music exploration in Jewish culture and history with that and where we're doing art and showing in that way, which is a phenomenal event that we're looking at continuing this year. And there's a number of other events through the year that we're looking at. The just will, it's touchpoint, so people see what we're doing throughout the year on its head.
Karl: [00:14:34] So we've got a couple of questions around, kind of the process. So you mentioned selection committee. How did that work and how do, what criteria it used? Who are the people that select? How did that part work?
Brennen: [00:14:46] There's a committee on the steering, the steering committee that's a selection committee of three or four folks that get together and they will then branch out. There's a whole group of people who have been doing this now for 20 years now. Again, we're talking about hundreds of volunteers that come in to this space. And they're the age, the age ranges, you know on the thirties to seventies, eighties of people that will take the time to actually watch these films. So you have got a broad age range, a broad diversity of people that will take the time to do it. It's, it is a commitment. You know, they're watching films on the weekends and they have some, they break it down to where it's manageable. But even, I think my mother was a part of this and she had to watch 20 or 30 films I think, you know, during this time. Which she loves. But I, you know, having the time to do that is a challenge. But we do have committed volunteers in a community that really is active in narrowing down, you know, the films. But it had, but they have to be watched.
Rico: [00:15:50] That's similar to the Atlanta film festival, but that's a side thing. You could actually volunteer to be part of that group that watches, but you have to commit to a certain amount of time.
Brennen: [00:15:59] Yeah. That's how, that's how it works. Unfortunately, we've just had a lot of people that enjoy the experience and also just getting a chance to see the first run.
Karl: [00:16:08] Can someone volunteer to get the shirt?
Brennen: [00:16:10] Sure. Yes. They can go to AJFF.org and volunteer. Definitely.
Karl: [00:16:15] And then the criteria that would be for next year.
Brennen: [00:16:17] Next year, of course. Yeah.
Karl: [00:16:21] Why? What are some of the things you look at for films that might help influence?
Brennen: [00:16:26] Well, obviously it's films that are seen through a Jewish lens. And so there's a, you know, an aspect of having that incorporated within the film is the most important. And it can be, I mean, we've done the storyline, but obviously that's something that has to be a part of who we are. Aside from that, we take every kind of film. We had a horror genre last year, which is a horror film there. That was, you know, just, it was great. But made in Israel, I mean, obviously there are certain films that are coming to us, with different, the different themes. But, it's a very wide range of films that we would, you know, look at selecting. And we have one from Georgia this year. It was selected as well, a short. Our shorts, by the way, we get, we've had a lot of 'em. Really dynamic shorts from younger people as well, just people that are, that are going to come in. And so the short film category, at least from last year, was fantastic. And I look forward to seeing what we have on docket for this year.
Karl: [00:17:24] It may seem obvious, but describe the difference between a short and a feature film.
Brennen: [00:17:29] You know, if you think of a short film you're looking at probably no more than 20 minutes long. You know, shorter narrative or shorter documentary. Feature films, we always kind of look at them. You know, between, I would say 75 to 90 minutes or over 70 over 75 minutes could, could be a length of a feature. You know, there are exceptions to that rule, but I would say that really kind of tells, that tells the tale as far as what it is. It's all storytelling. But obviously feature films are a longer, longer length.
Karl: [00:17:59] So a lot of film festivals, there's a lot of distributors come to find films to distribute. Do that, how does that process work? How do they get involved in that?
Brennen: [00:18:11] Well, we have a number of, obviously we have a number of relationships with distributors worldwide, and that's how we get the selection of films that we do. You know, I think that in the future with all of the films that are being shot here, you know, the methodology or we're hoping that we can see more distributors actually be, you're coming to Atlanta to recognize some of the filmmakers that we have locally here. So it, it's not, we really have, we reach out to a lot of district distributors worldwide, but I personally would love to have them come to the festival and find films that are, that are being looked at as well.
Rico: [00:18:47] This is less than like, the film festival on the one in Denver. I mean, Sunday, or Sundance rather. Yeah, so you're not going to find a film where someone's going to buy 2 million, paid 10 million for.
Brennen: [00:18:58] It's really the audiences really for the Atlanta and Georgia community, Atlantic community in general. And so that, that's kind of, I mean, our focus. I mean, when you think of Tribeca, and when you think of Sundance or South by Southwest, there are few, or even Toronto with TIFF, Toronto International Film Festival. Those specific festivals are really for the distribution side of things. And, and quite frankly, a lot of the, you know, the first run films are trying to get in there so they can get distribution. But it's really, you know, that model is changed quite a bit, you know, with Netflix, with Amazon, with just streaming services in general. So you don't have a, I mean, we're seeing a transformation as to how films are being distributed and on various platforms that we don't even know exist yet. So it's, indie film is going through a transition right now with distribution, and I think that they're, not as reliant on Hollywood per se. I mean they are going to these, they are going to the Amazons, the Apples, and trying to see if they can get distribution deals separate from that. I think that we're seeing that happen right now.
Rico: [00:20:03] There's so many streaming services with Apple coming out. Then you have Amazon Prime and Netflix. And the smaller ones that do like horror movies only
Brennen: [00:20:10] That's right.
Rico: [00:20:11] And the streaming that way.
Brennen: [00:20:13] I want to understand that they're all looking for content. I mean, that's there. They're all trying to vibe for that, those eyes. And so it's important for them to try it. Find that content anywhere they can and if it's cheaper for them in some respects than actually producing their own content.
Rico: [00:20:26] And what's interesting, what time was on video at one point, and they don't just show other people's like major releases. You can be a producer of your own small little indie film if you are a high school kid even, and you can actually put it up. And people will pay. There's a process to be able to pay for that viewing of that video inside.
Brennen: [00:20:44] We see that with Georgia state students and students that are going on YouTube, creating their own content, and if they're getting so many eyes, then eventually they, you know, YouTube will pay them for that. Now again, that you have to be in the tens of thousands or hundreds of thousands of views. But that's the, these are the models that we're seeing coming out of this. And it's a quite, it's quite a disruptor.
Karl: [00:21:06] What did the impact on the community that you've seen the film festival have?
Brennen: [00:21:11] You know, I have seen in the last 10 years, obviously it's a, you come together with the Jewish community and I, and it's so well supported, like I said before. But what I've also seen is conversations with other organs, with other groups, organizations would be at, we've had specific talks with the Muslim community that have come out and shared it in films that we've done. And we also have the Hispanic community has been strong as well. So there's, there's all these, what I really enjoy about this festival is that it is a time to get people together and converse and talk about issues that a lot of times that people don't, either want to talk about, or they just, they just haven't had the time to actually sit down and talk to each other. And there's a, you know, you find so many more similarities through a cinematic experience, you know, that I think some, or you learn something new about an individual or a, you know, particular community.
Karl: [00:22:20] Do you get a sense of the economic impact? And some of the theaters. Can you tell us a little bit about the theaters in the area that, that host this and the impact that that has meaning?
Brennen: [00:22:30] Yeah, it's well, obviously we have over, you know, close to 40,000 that come to see the festival in an 18 day period. So that alone, as far as the economic impact of them coming out to the theaters, we currently in 2020, we have five different theaters that we're going to be showing, and we try to be as strategic as possible with that. Having so many theaters inside the perimeter and outside the perimeter. We are currently, this year we'll have Landmark Midtown, which is a great, great spot for us. The Plaza theater, what another wonderful theater to have in the lineup, a perimeter point outside. And then Tara cinema, which has been a stable for us for years as far as showing and Sandy Springs performing arts center. Who came on last year, and that's been a great home for us, for the larger films that we want to bring in because it just, you can bring in so many hundreds of people in that, in that venue. It's a beautiful venue to be at. So we're excited about all of those theaters. We do our opening February, February 10th at the Cobb Performing Arts Center, and that's always a huge draw. I'd say we had, I think we had over 2,000 last year. It was, it was between, I think 1,500 to 2,000 alone, just for the opening night. Which is very exciting and it really kicks off everything. And then we close on the 27th at the Sandy Springs performing arts center.
Rico: [00:23:56] I got my two tickets.
Brennen: [00:23:59] So that, to me, I think the opening is always the most exciting time for me because of all the people that are there, the energy that's there. And if there's an opportunity for you to come to the, we have a gala or something before and there's a tasting of different restaurants and they bring in chefs from not only here in Atlanta, but also from Israel that come in and it's just, it's, it's…
Rico: [00:24:22] I'm looking forward to that. That's wonderful. I got that pass.
Brennen: [00:24:26] There you go. There you go. Exactly.
Karl: [00:24:27] What do you do if local businesses wanted to get involved with this in some way? Are there ways for them to do that?
Brennen: [00:24:33] Yeah, I think, you know, from my perspective. And now being off the steering committee, I would say that the best thing is to go to a AJFF.org and look into the point of contact. But we certainly have a number of contacts that you can reach out to there on the development side and on this, on the sponsorship and Dillon side, but also just inquiring about a JFF. And what we're all about is to, as to see more of the history and also seeing the lineup. I know we have six films that are lined up right now that just came out, but clearly we'll have a number of more coming out in the next couple of weeks and it would give people a better idea as to where to go.
Karl: [00:25:13] What, when would that website, well, one of the things that, film festival allow is for people to continue to learn and come outside and get out of home. When you see this, this trend around Netflix and staying at home on one end. And you have blockbusters like Avengers and Marvel. I've noticed this trend of these movies that used to come out that would get these followings, but they don't seem to have a space. I don't know if you remember years ago, a movie like the featured in with that do what it did back then when that came out with Harrison Ford, it was a big movie. No special effects per se, just the story that was told but now you see, you see a lot of the big blockbuster and in between, I don't know that you can name five or six movies. It's the biggest blockbusters.
Rico: [00:26:01] It's like Frozen two, right? Let me see, next week. You have young girls that will want to go see that. And my daughter, who's 22 wants to.
Karl: [00:26:12] But it seems to me that every time the film industry talks about how, or, you know, they talk about no one's coming to the theaters and I look at it and sign it. There's no movies to come to the theaters to see.
Brennen: [00:26:29] Right. And the challenge with that and the challenge that the theater industry has with that is because they rely on those blockbusters now entirely. But what's happened and what's changed is that you have, again, you have the Netflix, you have the Amazon, you have HBO, you have these various networks and streaming platforms that are putting billions of dollars into content and they're doing a great job of telling the stories. And so really, if you go back to the Sopranos, as one of the first series that really started looking at creating a series that would be feature like in each episode, and now think about all of the shows that we can stream that have that type of caliber of talent and storytelling ability. There are, there are so many. I mean, I'm always being inundated to see certain things or when I was working in the industry to watch certain shows that I was associated with all the time, but there's so many out there. So yes, there is a challenge with that as to how do you draw people in when they can see those particular shows on their, in their theater at home.
Karl: [00:27:43] So what do seeing films alive in theaters with a community of folks, what does that really offer people that's different?
Brennen: [00:27:54] So you have to educate people to that. And what I mean by that, I think from my age, which I, I'll date myself now, but someone that's in their mid forties to mid fifties and up. You know, we went to the theater. That's where we, that's where you would go to see the latest movie that, there was a community there. And I think that we're, our demographic is fine. We get it, and we're the ones that are actually going out and participating. Not only I'm going to the theater on a regular basis, but also just going to film festivals, going to JFF. That's a, that's a crowd that we, we know that we've got them there to come out to see that. But with millennials, with the younger generation, again, the choices, and I see this with my daughters, they're on an iPad cause they're, and they don't need to watch a movie on a large screen right now. The experience I've seen Frozen two, they want to see that at the theater. So there are, there are exceptions to that rule, but I think that you have to, again, you have to emphasize, you have to show that there's an experience with that to get people out. And to have the shared community as I think all of us that have been to festivals see the benefit of that. Because at home, they're not going to be able to ask a question to the producer, director or get a backstory and they may not be able to experience all there is with seeing friends and just getting to meet new people. But it has to be something where it's community driven and it's something that makes sense for them to get out and go to a theater.
Karl: [00:29:27] And especially making it into an event where people, we get excited going out to see. And even when you used to go to a movie before you knew if it was good or bad or, you knew how many tomatoes go in, you'd roll the dice. And you'd be surprised when it was better and sometimes you'd like, you'd wish you had that two hours back.
Brennen: [00:29:49] That's right.
Rico: [00:29:49] But wasn't that a great experience? You're out with your family and your friends. I remember him leaving the Avengers, it was the first one, I think it was the first one. Where, you know, everyone, half the world disappears. Is that the first sentence from the first world war and we're walking at the theater and it's like thinning their hurt. They did. And it was a lottery. It wasn't like, ah, we're just going to choose people to, and my kids are listening to them talking. One of them says, that's not a bad idea. Maybe the resources of the world would be saved, you know? So you get into those conversations, those conversations after you see the movie.
Brennen: [00:30:22] Exactly. And it's something that's, it's great. It's great a thought. It's just, it's a great opportunity just to talk to your family, you know, to have an end. We still do that with our kids going out. But again, it's also a question of, you know, resources and going, okay, staying home at night. You're working all week. You know, the last thing you think about doing is going to the theater. But again, if you can create an experience with it, one that's positive and one that
makes sense and can lead to these discussions, then it's something that we're trying to do at JFF was get them out.
Karl: [00:30:59] There would be a time when you'd go and see a Woody Allen movie and it would lead to a series of conversations at dinner, at the word. Then it would extend, evening beyond, and so people went to movies to make them think more and to have that conversation where, you could still watch it at home on a streaming service. Sure. But do you have that same conversation with yourself after you watch it on your iPad? And that might be why film festivals like the Atlanta Jewish Film festival is, is really needed.
Brennen: [00:31:29] Oh yeah, definitely. And I, it's one that, and I think that as long as you can, and again, we kind of own that space in February so people know it's coming. I mean, it's now, now we have 20 years of history. It's a, it's a time where you can then, you know, generate even we have phenomenal sponsors of the festival that had been with us for years, but they see that and they see the 40,000 people that are coming to it, and we're you know, it's just remarkable to see all the various groups of people in the community that it affects during that.
Karl: [00:32:03] Well, I'd love to, for you to remind us on how can folks get some more information about the festival and some of the key dates.
Brennen: [00:32:09] Of course, of course. And I would say that again, the festival starts February 10th. That runs 18 days, and ends February 27th or 28th, I believe. 27th of February of 2020. We will start selling tickets to the public January 27th online at AJFF.org. And you know, we just hope to have, we're looking forward to having another great year and especially being the 20th, you know, that's such a marquee year to have. So I, I know that we're going to have a lot of various parties going on during the festival and there is, it'd be a quite a celebration for us.
Karl: [00:32:49] I love that. That's around Valentine date. So it's really great, a night out with the significant other.
Brennen: [00:32:57] And I'm sure we'll program, you know, a Valentine's day, you know, movie to go with that we'll be thinking about.
Karl: [00:33:02] That'd be fabulous. And for the business owners out there to sponsorship opportunity, if you go on there and look for volunteering opportunities as well. And if you really love films for next year's cycle, you could. You could be a volunteer at watching some, we'd love to have you. So we'd like to thank our guests, Brennan Dicker, the chair of the Atlanta Jewish Film Festival, one of the board members of the Atlanta Jewish Film Festival for his time. And just telling us a little bit about the film industry and what some of the great things that are going on here in the local Atlanta community and all the different ways that people get could explore different cultures and connect. And if you want to give yourself a treat or a, probably even a great Christmas gift for somebody, inviting them out to a movie where they could explore
something different, might be a wonderful gift that gives them an experience more than just something that they can enjoy at home by themselves.
Brennen: [00:33:58] No doubt. And I do that every year with friends and family and new people that I meet just to get them out to show them what we're doing or they JFF and, you know, and that it runs the gamut as far as the community and the family that I have in friends that participated. And they all come away with something positive from this family.
Karl: [00:34:19] Well, I want to, I'd like to thank Atlanta tech park for hosting our capitalist Sage podcast. If you're looking to start a business or just want to network with like minded folks that are being entrepreneurial, as you see here, we talk film, we talk technology, we talk business, we talk finance. We bring all of these different aspects of the community together and just create an environment that supports entrepreneurs, business owners, here. So Atlanta Tech Park in Peachtree corners is, we're just grateful to have this room and space to be able to do this. I'm Karl Barham with Transworld Business Advisors, in Atlanta Peachtree. Our business advisors are available to consult on how they can grow their business. Or when they're ready to exit their business. So if they're looking to start a new venture and get into a business, we have a team of folks that are dedicated to support that business community here in the local area. And Rico, thank you. Tell me a little bit about what you've got coming up
Rico: [00:35:17] Quite a few things. I think we were working on the next issue of Peachtree Corners Magazine. There'll be on February, March, the end of January, but it's the February, March issue. It's about technology companies. So that I believe is the cover story on that one. We're also a sponsor of the Atlanta Jewish Film Festival, which is exciting. That's how I got the passes. So that, that's cool. Can't wait to see them. I know there's at least six movies I probably want to see. But even knowing, well, no, without even knowing which ones they are. I mean, last year there was a dozen, I'd like some good stuff there. If you go to living in PeachtreeCorners.com we just did our 20 under 20 in the city and it's gone really well. I mean, we had a photo shoot here in Atlanta tech park that we shared with everyone. We did many interviews with the kids. 20 kids that are, have lots going on.
Karl: [00:36:11] Fabulous. Great.
Rico: [00:36:12] It's got a lot of play on that. So the kids are wonderful. It was tough to pick. Those two were almost as tough when you pick those movies, more submissions. And just to pick 20 of them was, was kinda tough. But, so we have that going. And of course, if you're looking to do product videos and stuff, I had a chance to do a stop motion animation for a product video. Yeah, the first time I did it though. So it was kind of interesting when we have to pull it off. It was, it was cool. So check out MightyRockets.com. That's my website for that type of work. And I used to be a film production major. That's why when I was in college and in Brooklyn college. So that's why I love this festival. Mary's food and, and in a film, so, my locks and my Jewish. I was up in New Jersey and we had great bagels up there.
Karl: [00:37:05] Yeah.
Rico: [00:37:06] Yeah, absolutely. That's what we have going on, but, I'm sure I missed something on there.
Karl: [00:37:10] Oh, no, nope. Yeah, he did a great job. So, stay tuned. We're coming to the end of the year, and we'll continue to bring you great episodes talking to folks in the community about businesses, about our organizations that are doing great things like the Atlanta Jewish Film Festival. And so we look forward to continuing to give you great episodes. Thank you everyone.
Brennen: [00:37:33] I want to thank both of you for your time. It's great. I appreciate it.
Karl: [00:37:36] Thank you very much as well for being a guest today.
Rico: [00:37:40] Thank you guys.