Nine Wesleyan Seniors Honored by National Merit Scholarship Corporation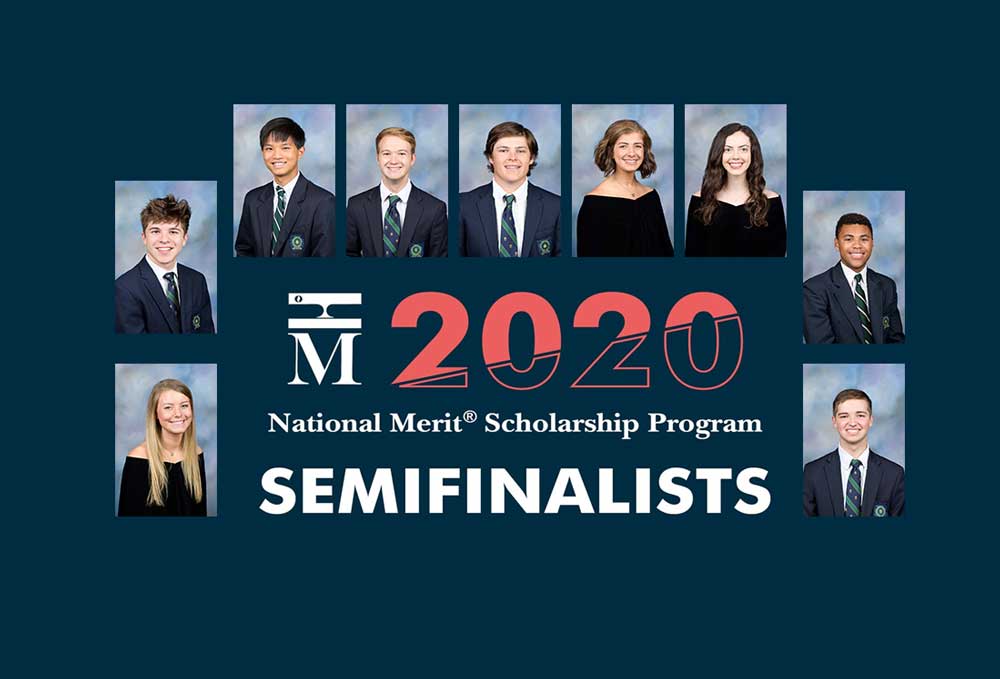 Wesleyan School is pleased to announce that the National Merit Scholarship Corporation has recognized nine Wesleyan seniors.
Meredith Mangum, Braden Thorne, and Andy Yang were named National Merit Semifinalists, an honor that only 1% of seniors (approximately 16,000 total) nationwide receive based on their PSAT scores. These students will now submit essays in the hopes of becoming finalists and earning scholarship money. The finalists will be announced in February 2020.
In addition, six Wesleyan seniors were named National Merit Commended Students. Approximately 2% of seniors nationwide receive this recognition. Wesleyan's Commended Students are Isaiah Erb, Lindsey Mains, Adam Rogers, Jacob Walton, Abby Weatherly, and Holden Wilder.
Wesleyan School is a Christian, independent K-12 college preparatory school located in Peachtree Corners, Georgia. At the start of the 2019-2020 school year, Wesleyan enrolled 1,179 students from throughout the metropolitan Atlanta area. To learn more about the school, visit www.wesleyanschool.org.

Pinckneyville Middle School Gets New Soccer Field [Photos]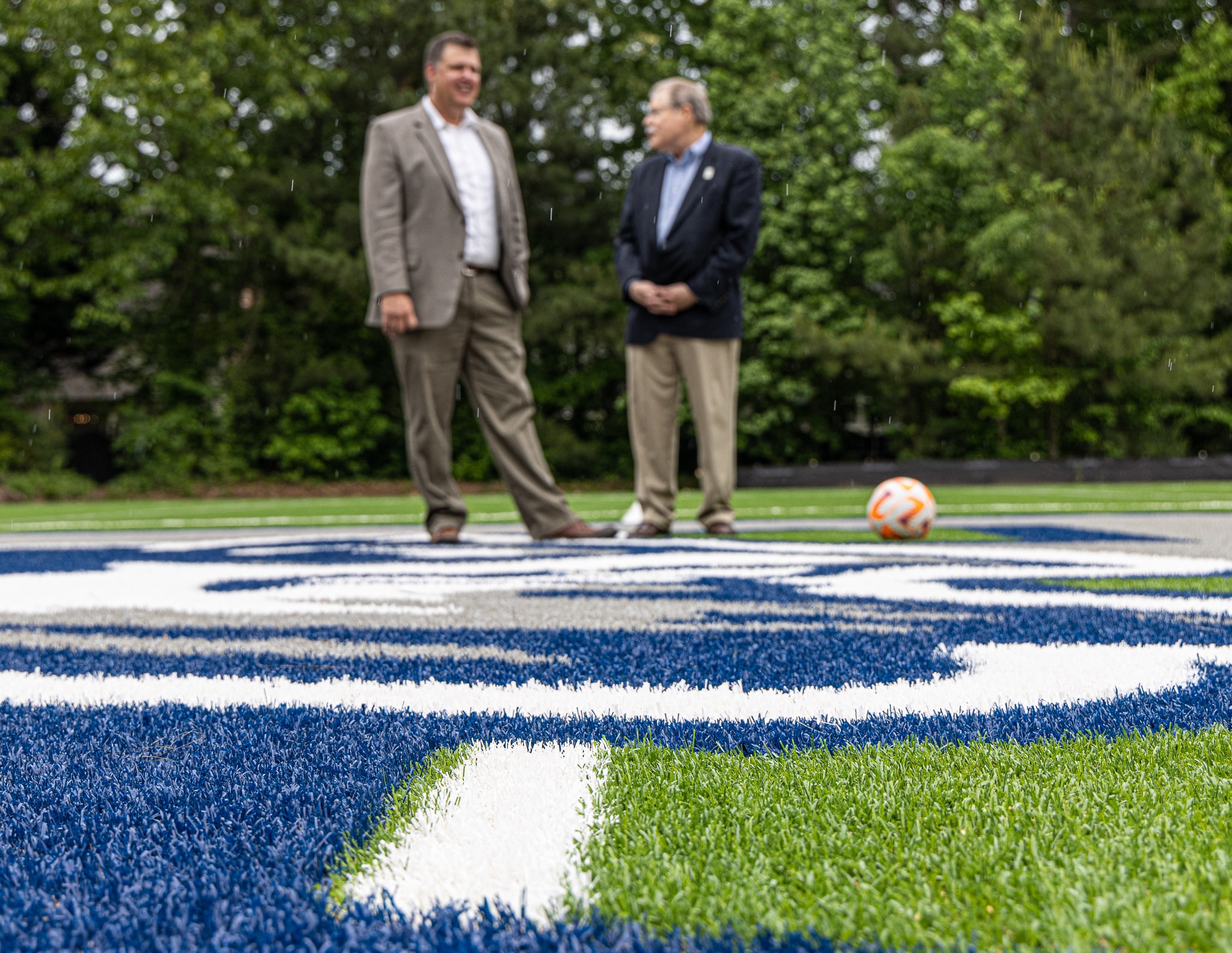 How do you reward a team with a seven-year consecutive championship streak? Pinckneyville Middle School's answer is to construct a new soccer field. Well, not really. Although the girls' soccer team has been undefeated for seven years in a row, the soccer field is to benefit everyone at the school as well as the community.
Financial backing from Peachtree Corners and support from Gwinnett County Public Schools made this possible. On Friday, May 5, school district administrators and city, county, and state elected officials celebrated the new grounds with a ribbon cutting.
The Pinckneyville Middle School PTA added a crowning touch by donating $17,000 for a scoreboard to be added to the soccer field.
The full feature story will be online soon and in our next issue of Peachtree Corners Magazine.
Photos by Tracey Rice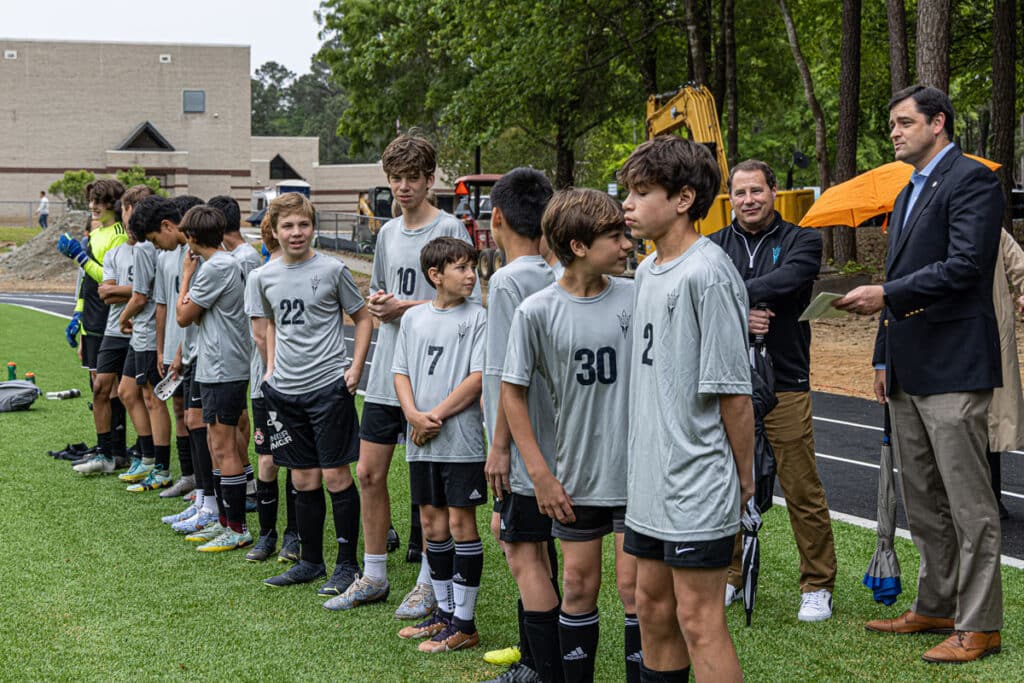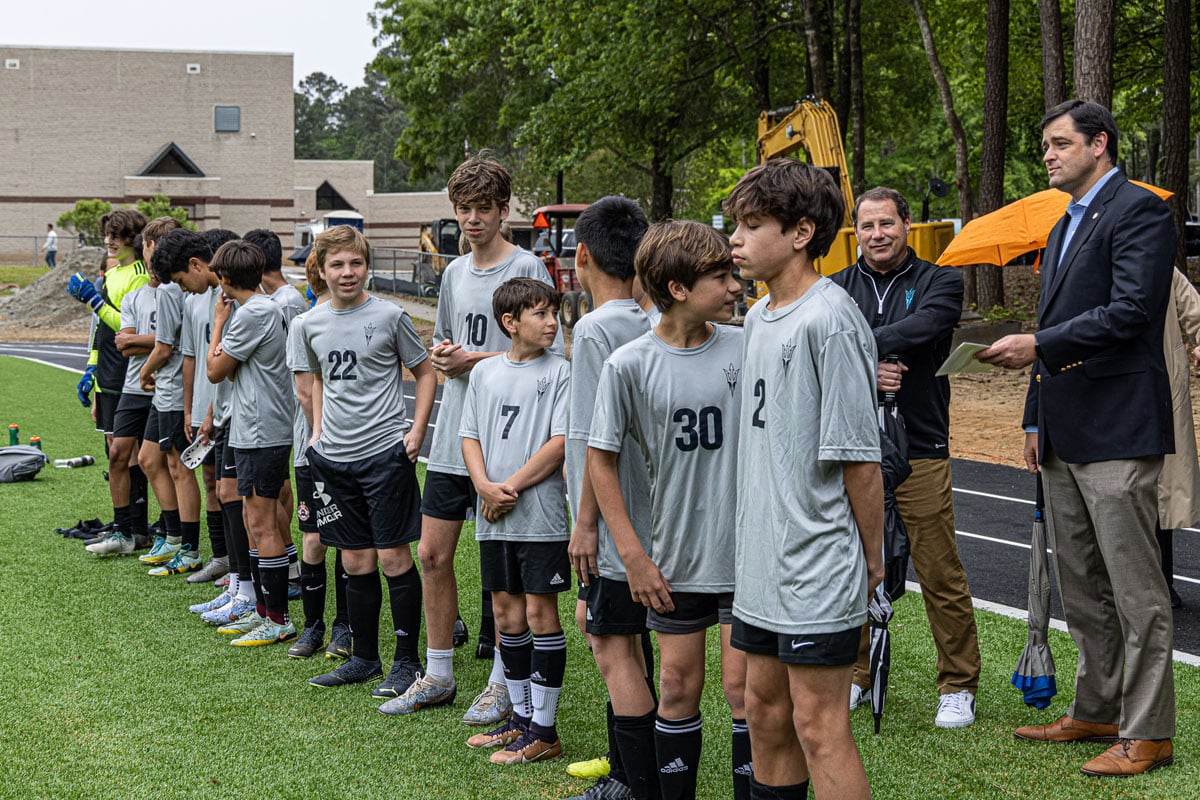 Greater Atlanta Christian School names Valedictorian and Salutatorian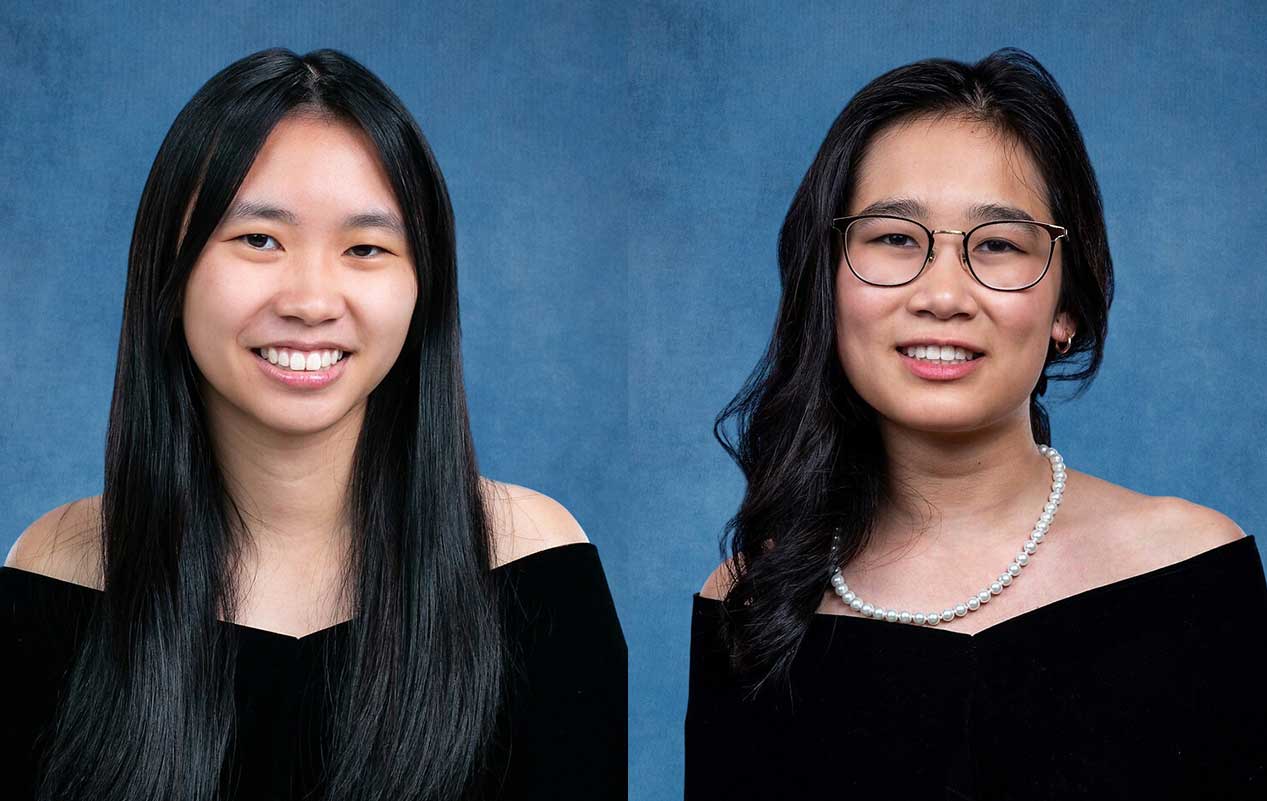 During its Academic Awards Night, Greater Atlanta Christian School (GAC) named its Valedictorian and Salutatorian of the Class of 2023.
Sophia Nguyen of Duluth was named class valedictorian. She will attend the University of Georgia as a Foundation Fellow in the Fall and plans to pursue international law. She is the daughter of Ben and Kelly Nguyen.
During her time at GAC, Sophia has completed 11 honors courses, 14 advanced placement courses and one dual credit course. She was captain of the Varsity Academic Team for two years, leading the team to a state championship and qualifying for the High School National Championship.
Sophia was vice president and then president of the GAC Literary Magazine and serves as recording secretary of the Culture Club and was a Georgia Governor's Honors participant in Communicative Arts last year.
Cecile Nguyen of Alpharetta has been named class salutatorian. She will attend the University of Georgia in the Fall and plans to double major in Psychology and Biology. She is the daughter of Paul and Tiffany Nguyen.
While at GAC, Cecile has completed 11 honors and nine advanced placement courses. She is the student manager of the Mock Trial Team and was selected to be the prosecutor for this year's Gwinnett County case. Cecile is also a sought-after peer tutor.
GAC has 149 students graduating on May 20 at the Long Forum on the campus of Greater Atlanta Christian School.

Southwest Gwinnett Chamber of Commerce Recognizes Local Youth with Character Award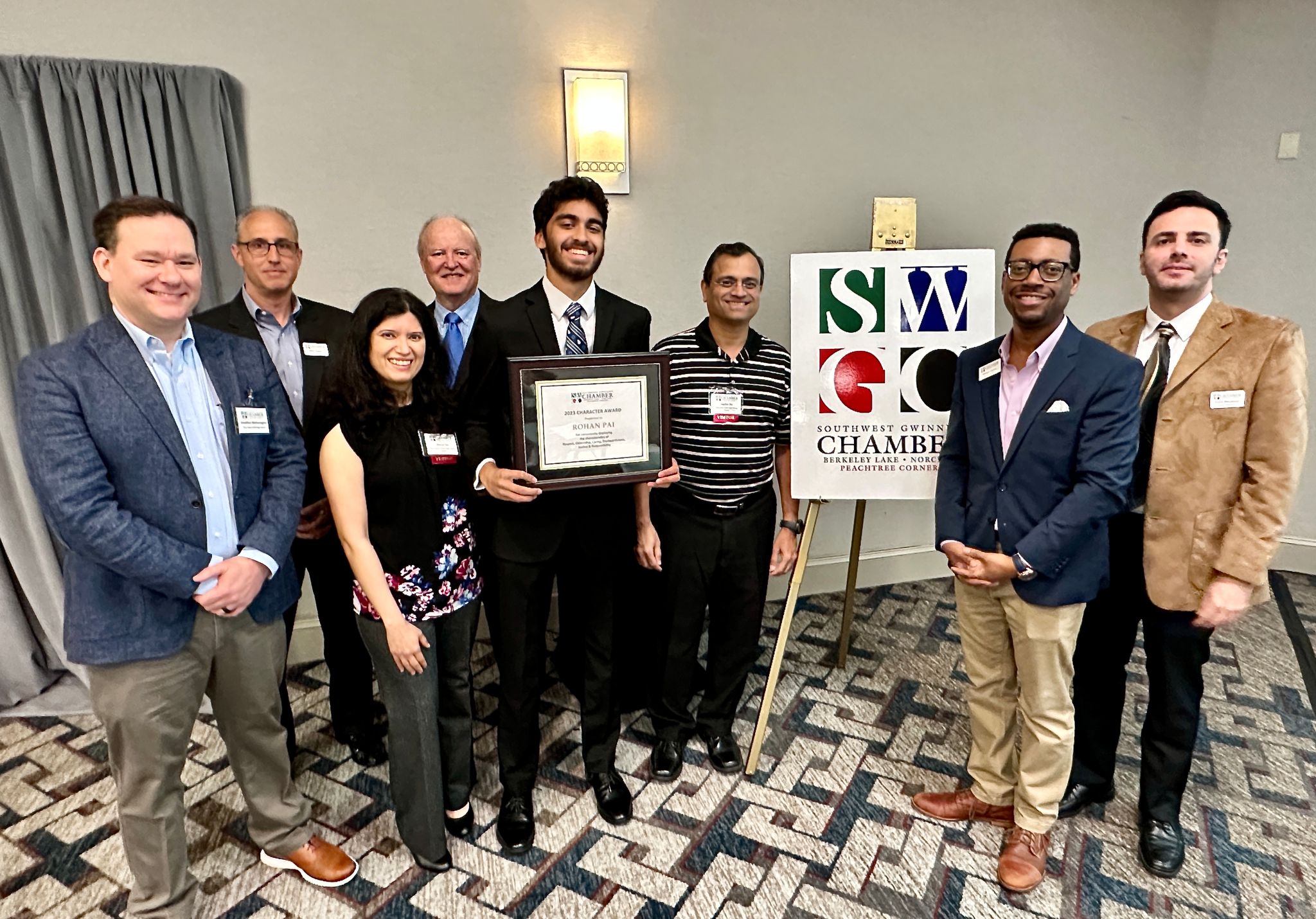 The Southwest Gwinnett Chamber (SWGC) recently held its April 2023 First Friday breakfast at the Hilton in Peachtree Corners, the organization's signature monthly networking event drawing local business professionals.
SWGC Board Member William Corbin presented this year's final Character Award to Paul Duke STEM High School's Rohan Pai. The award was created to recognize outstanding students whose attitudes and actions embody the organization's mission, passion and commitment to excellence and community action.
"Over the last four years, Rohan has demonstrated tremendous character, responsibility, dedication and respect at Paul Duke STEM High," said Paul Duke STEM High School Principal Jonathon Wetherington. "It has been an honor to serve as his principal, and an even greater honor to observe his growth and commitment to excellence over his years at Paul Duke STEM."
It was noted that Pai is an active member of several academic and service organizations at the high school. In his leadership roles, Pai demonstrates a passion for helping his fellow students excel.
During the presentation, Pai was joined by his parents, Jagdish and Mansai Pai, and Principal Wetherington.