Kids Basketball at Peachtree Corners Baptist Church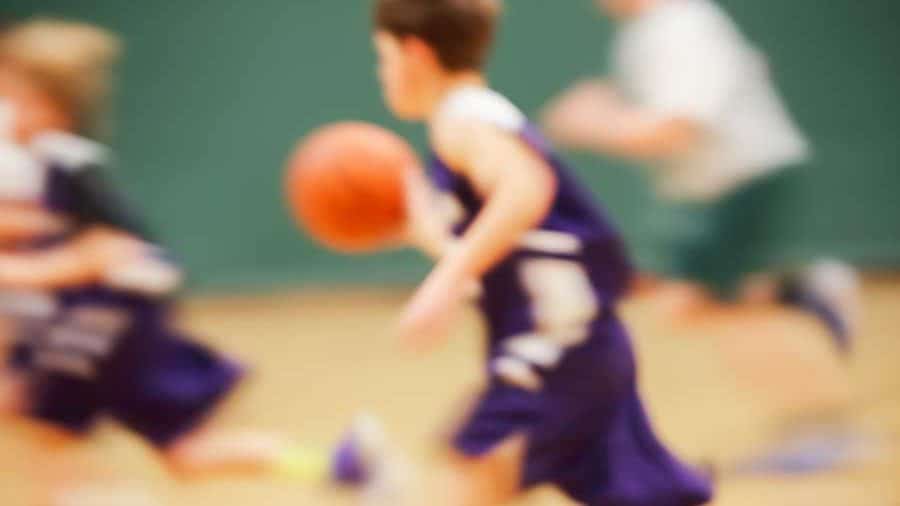 Peachtree Corners Baptist Church (PCBC) has a long-running basketball program. This 240 plus player recreational basketball league provides a well run, fun, Christ-centered program for boys and girls ages 7-12 years old.
Players are coached by one or two Christian coaches who emphasize the importance of working together as a team and striving to always do your best.
Teams will have one practice a week and one game on Friday nights for 7-8-year-olds and Saturdays for 9-12-year-olds. Practices will begin on Tuesday, November 5th.
The 9 game season begins in December and ends in February. PCBC's 9-10 and 11-12 leagues will end with a tournament.
Some leagues will also play against other local leagues. Registration opens at 9:00 am, Saturday, September 8.  To register visit https://www.pcbchurch.org/basketball
Gwinnett Accepting Cares Act Grants Applications For Covid-19 Programs For The Needy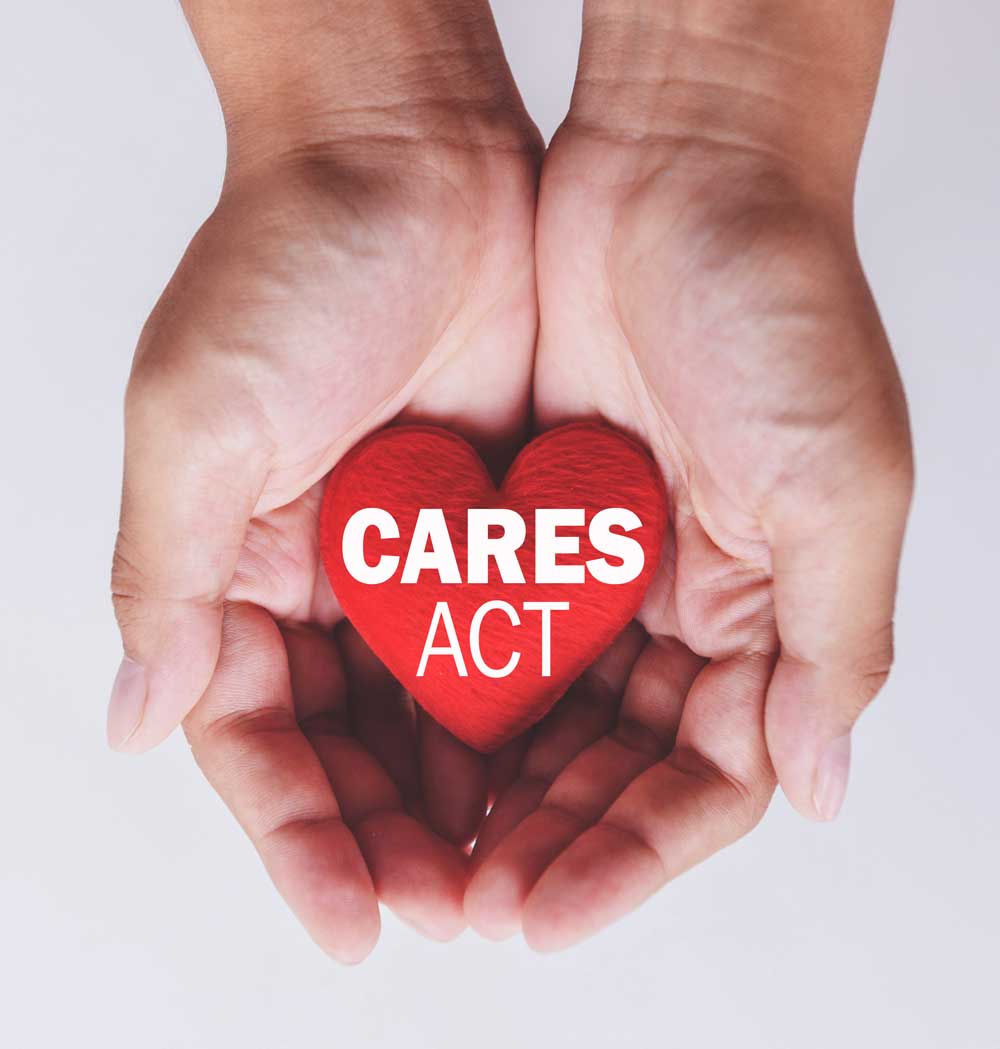 Gwinnett County is accepting applications from nonprofit and faith-based partners for round one of its federal CARES Act grant funding to serve Gwinnett residents most in need because of COVID-19.
All applications must be submitted electronically to the Community Development Program by June 4 for consideration.
Funding allocations will be made to qualifying nonprofit agencies providing eligible services in Gwinnett County. Applicants must be registered to conduct business in the state of Georgia and be designated as a 501(c)(3) organization.
The Gwinnett County Community Development Program will be hosting a Gwinnett COVID-19 Funding Webinar Friday at 11 a.m. The meeting can be accessed by computer, tablet or smartphone at global.gotomeeting.com/join/994133205 or by phone at 571.317.3112. The access code is 994-133-205.
CARES Act grant funds are reimbursable, so applicants must have the capacity and cash-flow to cover eligible costs. The County encourages collaborative submissions – especially those that use a strategic approach to address critical needs, such as emergency food assistance, housing and emergency shelter, childcare, transportation, and healthcare services.
Applicants will need to fill out the COVID-19 Statement of Need application at www.GwinnettCounty.com. The application can be found under Top Stories from the home page as well as under COVID-19 Resources for Nonprofits on the Department of Financial Services' Grants webpage.
The $2 trillion Coronavirus Aid, Relief, and Economic Security Act passed in March is intended to provide direct economic assistance for American workers, families, and small businesses, and to preserve jobs for industries. Gwinnett County manages CARES Act funding locally.
For more information, call the Community Development Program at 678-518-6008 or email gchcd@gwinnettcounty.com.
How's Your Faith? Pastor Jay Hackett talks about faith, COVD19 and these times of crisis [Podcast]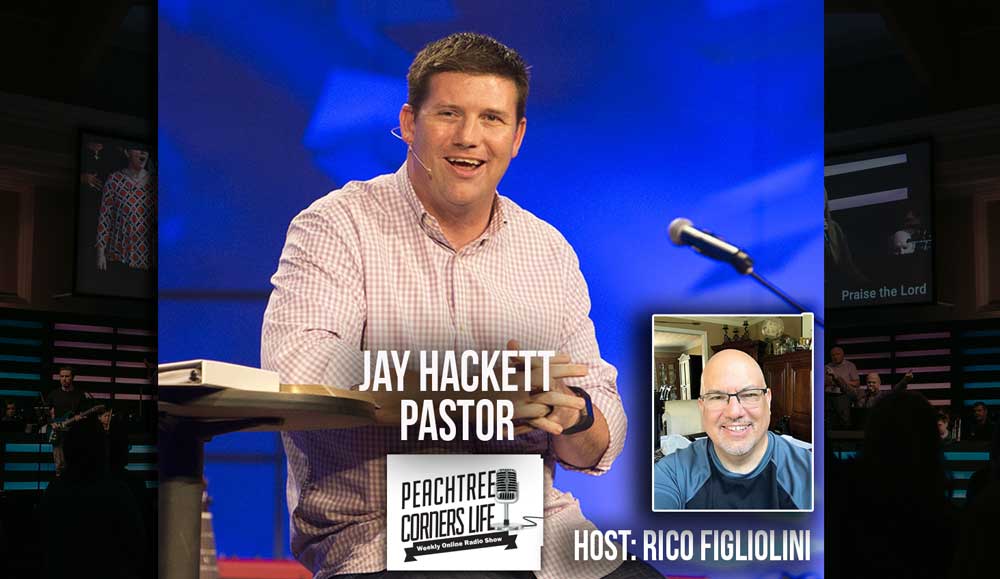 How does a church ministry work when you have to practice social distancing? In this special
episode of Peachtree Corners Life, Rico Figliolini video chats with Pastor Jay Hackett from Peachtree Corners Baptist Church to talk about life, community, and keeping the faith during this
unprecedented time. Recorded socially safe in the City of Peachtree Corners, Georgia
Resources:
Social Media: #PCBChurch and @PCBChurch
Website: PCBChurch.org
Gwinnett Cares: ​https://www.cfneg.org/gwinnettcares/
American Red Cross: ​https://www.redcross.org
UNITE: ​https://www.uniteus.org/norcross-peachtree-corners/
"You know, I love the fact that, to me this is kinda like a moment in acts, you know, when the church was together, but then the church got scattered and it was when the church got scattered that things really started taking off and the gospel was spread. And so what I love is that we're seeing the church be the church. And I think we've kind of had our hand forced in this. We've stayed inside the walls too long and now we have an opportunity to actually be the hands and feet of Jesus."

Jay Hackett
Timestamp:
[00:00:30] – Intro
[00:01:42] – Ministry amid COVID-19
[00:02:54] – Online Church
[00:10:12] – Activities in the Community
[00:13:23] – Smaller Groups in the Church
[00:20:35] – Making a Difference
[00:26:32] – Moving Forward
[00:32:26] – Closing
Podcast Transcript
Rico: [00:00:30] Hi everyone. This is Rico Figliolini, host of Peachtree Corners Life here in the city of Peachtree Corners in Gwinnett County, Georgia. So I appreciate you coming out. We have a special guest today. Before we get to him and what we're going to be talking about, which is going to be about faith and how in this COVID-19 world, how ministry works. What is happening, how faith is being challenged and all that. So, but before we get to that, just want to thank our sponsor, Hargray Fiber. They're a company that's out there willing to help you and help your employees work in this world remotely and they have free small business solutions to help your team stay productive and connected. So reach out to them. It's HargrayFiber.com and that tip is stay connected with your neighbors, make new friends. Use, you know, live call or video chat and just say hi to your neighbor and see if they need anything. So now let's get on to our guest today, which is our pastor Jay Hackett from Peachtree Corners Baptist Church. Hey Jay.
Jay: [00:01:37] Hey Rico, how are you doing?
Rico: [00:01:42] Good, thank you. Appreciate you coming out. Tell, tell us, tell us how is it out there in this ministry work that you're doing right now?
Jay: [00:01:50] It has definitely changed. I will tell you that. And, you know, a lot of times we get freaked out by change, but a lot of times actually change pushes us out to new adventures and try some things a little bit differently than we have done in the past. You know, we have joked around here at Peachtree Corners that, you know, we needed to go online. We needed to live stream with everything that we're doing, but we just waited and waited and waited to pull the trigger, and now we've been forced to pull the trigger. So, it's been a little bit different for us to be able to do this and to be exclusively in this format, you know, as we go forward. Because you know, so much of the church is gathering, right? It's being able to see your friends. It's being able to connect with new people, and it's really about community and being able to hug people, shake hands, and really be a part of that. And that's been a part of this that has been a little bit more difficult for us as we navigate some of these new waters.
Rico: [00:02:54] Now you, I think you're, if you told me correctly, I think this is like the fourth Sunday, you're going to be exclusively online.
Jay: [00:03:00] Correct. So we kind of, when things started initially coming out that were saying that people needed to kind of distance themselves and have, you know, I think the number was around 250 when it first came out. And we currently are blessed to have a few more than that that show up on a Sunday morning. And so we as a staff kinda got together and met with our elders and just said, Hey, let's be on the front end of this and let's see how we can, you know, kind of go along with what our government officials are asking us to do, what our president's asking us to do, and how can we go ahead and launch this. And so this Sunday will actually be our fourth week that we are now exclusively online with nothing happening here at the building.
Rico: [00:03:44] So how do you do that? I, you know, I'm sorry, I'm a little remiss in not having watched the last few that you've done, but how do you do that? Is it just you? Is the team there? How does it go?
Jay: [00:03:59] Trust me, we have a wonderful team of people that are behind us that they're able to put this together. Andrew Howard runs our tech team and so a lot of conversations with him and Josh Felons who's our worship pastor, and just trying to figure out. Hey, you know, what's the best way that we can do this? Because, you know, it can be awkward. You know, most people like, let's take singing for instance. You know, we usually have just strained or not even strained, but we've shown the message during the week, but we've never seen music. And, and that was one of the questions that we had. You know, you've got some people that don't want to sing out, when they're in a congregation. You know, cause I hear themselves saying, and now you've got a husband and wife sitting on the sofa at home, or you know, their family that's kind of sitting there. Are people really going to engage with worship? And really, you know, kind of reach out and do that. And we kind of unpack that for a little while and we decided that, yeah, you know, we want in a time where there's so much chaos, we want to try to bring a little bit of stability. And, and so basically, you know, and this is kind of what we've heard from our people in the last month, there's just this makes it feel like we're there. And so we, we kind of made the decision early on that we were going to do our service just like we would if you were here in person on a Sunday morning. And, and so I'm going to reveal a couple of secrets. Some people think we are live here on Sunday morning. We're not. We do everything during the week. As a matter of fact, today we just got done filming, for this Sunday. And so then they take that and put it onto our web server and then everything goes streaming live at both 9:30 and 10:45 on Sundays.
Rico: [00:05:36] And you have music going on.
Jay: [00:05:39] We do, we start to finish, just like you were here, welcome and offering, you know, three or four songs, and then I get to jump up and preach to an empty room. So it's a whole lot of fun.
Rico: [00:05:53] There's that connection thing that's missing.
Jay: [00:05:56] Well, it is funny because that's kinda how I'm wired. You know, Rico, I feed off of the congregation. So you know, when you tell a joke and you're like, I don't even know if that's going to land or not because nobody's in the room to give me any feedback from that. And I don't know if people are tracking with me. And so, you know, I, it's funny, I kind of sit around on Sundays and on the platform that we use through live church, you know, you have the comments that scroll up and down. And so I'm looking for people to heart or a man or, you know, give me something that I would have typically gotten you know, from the room on a Sunday morning.
Rico: [00:06:31] Can you interact with them on that, on that feed also?
Jay: [00:06:36] So what we do is we have two to three of our staff members that are hosts for each of the services that we launch live broadcast at 9:30 and 10:45 on Sundays. And so they'll interact back and forth, with anyone that's there through a chat feature. Thanks for any questions. And it's, you know, the hard part, like I said earlier about being a church is we need connection. And so this kind of gives us that opportunity to, to be able to say, Oh, you know, Rico's here. And they have, it's so good to see ya. You know, even though it's virtually, it's still a connection, which I think is what any of us want more than anything right now.
Rico: [00:07:13] Yeah. You want to be able to see that, that there are people out there actually listening and absorbing what you're signing. So they would, they would find this on your website or can you also find this like as a live feed on Facebook or anything else?
Jay: [00:07:29] Correct. So, what you would do right now is through our website, we broadcast it live as well as through Facebook live at 9:30 and 10:45. And then it just goes strictly to Facebook, or on our website following that for the rest of the week. And so, you know, we kind of played with the idea, do we just show it at 9:30 and 10:45 or do we allow it to be seen throughout the rest of the week? And what we found is a lot of our members. Chime in during our normal worship times, just so they can see people and connect. But then we're getting probably three times as many views outside, what's happening at 9:30, 10:45 on Sunday. And so, you know, I don't know if people are just starving for content when they're stuck at home right now. You know, a lot of questions, a lot of things that people are wrestling with. And so there's, there's a heightened sense of going, Hey, I want to know some more. And so let me just kind of see what, who's out there and what they're saying.
Rico: [00:08:24] Sure. It's almost like faith on demand.
Jay: [00:08:27] Correct. The hard part, and, I kind of addressed this a little bit Sunday. The hard part for us pastors is we know that anytime somebody gets in a habit, it's hard to change. And so I think that's one of the things that we are kind of wrestling with and talking about now is, you know, not knowing when this ends, you know, people are going to get out of the habit of attending, you know, in person. I don't know. There's people that say, Hey, as soon as we can get back, everybody wants to be back. And maybe there will be a little bit of that at first. But I've had people say, I love watching you from home in my pajamas, you know, didn't fight with the kids, didn't have to argue with the wife on the way to church, and it just made it so much simpler.
Rico: [00:09:07] I wouldn't be surprised if there's a little bit of that. There's like, maybe we can't get there, but the good part is that we can watch here.
Jay: [00:09:14] Correct. And that's the balance. I think that's kind of where we're walking through right now, going, okay, we'll even, as we're able to get back together, how do we, how do we
continue this? Because we are reaching you know, more people than we were able to reach actually in person. And so it's, again, it's a positive.
Rico: [00:09:30] Right? And you know what, if certainly your message is themed for each of these random. So some of them may want to go back and just re-listen to it. Cause you know, sometimes you want to do that and you want to, you liked what, what Jay said, maybe, and you want to hear it again because you might have missed something. There's a benefit right.
Jay: [00:09:49] Exactly. That's been fantastic. My wife loved that. Oh, my notes come up on the chat side and she's like, man, it makes it so much easier when I have it written down right there and I could follow through with that.
Rico: [00:10:02] Like captions and stuff.
Jay: [00:10:03] Yeah, little captions and things like that. And she was like, man, well, they do that for me every Sunday and just threw me.
Rico: [00:10:12] That's where we'll get to augmented reality. People are coming in with these Google glasses and they can see that. Cool. So I mean, you guys are doing a lot. I mean, you know, Peachtree Corners Baptist church does a lot of things, lots of ministry work and a lot of its hands on stuff, but also a lot of it's outside the church. Supportive local activities. For example, you have a blood drive coming up, for example, in April?
Jay: [00:10:41] Correct.
Rico: [00:10:42] That's still, is that still happening?
Jay: [00:10:44] Yes, yes. We actually talked to the American Red Cross, today and they were like, man, please pump this up as much as possible. They are in desperate need of blood. They've had several of their sites have to cancel on them. You know, with some of the outbreaks and the things that have been happening, they sent us about a 13 page document of all the steps that the American Red Cross is taking right now to make sure that you would be safe in coming to give blood. Making sure that, you know, you hand sanitize before you come in. They check the temperatures, they're, making sure that there are no symptoms whatsoever before anyone donates and gives. And so everything to, to make it as, as clean and as easy as possible on their end. And so we're going to be able to host that from the 13th to the 17th of April, right here from in our fellowship hall. And so we just want to help out in any way possible. Cause I know that hospitals and blood banks and man, they're all in desperate need.
Rico: [00:11:42] Yeah, that's for sure. And obviously we're going to, you're going to be respecting the social distancing and all that stuff.
Jay: [00:11:48] Correct. Absolutely.
Rico: [00:11:50] You also work with a group called Unite. You connected with them. Tell us a little bit about that.
Jay: [00:11:55] Well you know, what I love about the heart of Unite is that, you know, Rico, a lot of times in the church world, we can get territorial. You know, us versus everybody else. And we kind of forget that we're on the same team. And you know, God has just given us some different opportunities. But he's placed us all in similar communities. And one of the things I love about Unite is that's their heart. Their heart is, how do we unite pastors from different denominations across the city? And so I'm in the unite group that's here in North Charleston, Peachtree corners. And, you know, their main heart is how can we pull resources and how can we kinda, you know, come together to address the needs that are right here in our community. And, and so we have Terry Hoye, who is our representative here in Norcross, Peachtree Corners area. And we're getting, you know, daily if not hourly updates from her and just kind of sharing what the needs are and where we're at. And, you know, their big thing right now is they put together a great resource at, GwinnettCares.org. And, and so through GwinnettCares.org you can go to sign up for any need that you have. Maybe it's a food need, maybe it's a financial need, a transportation need, childcare needs. Any of those things can be accessed right there on the site. As well as if you're available to volunteer and to help out in any one of those areas. We would love to have people stepping in and helping with that.
Rico: [00:13:23] Excellent. That's Gwinnett Cares. The other thing I was looking at too is, you know, obviously again, we go back to church and it's a very individual, a very personal thing that you do out there. You try to reach people that way, and so there's smaller parts of the church, right? You have divorce care, for example, and you guys are using Zoom on that. How does that work?
Jay: [00:13:51] It actually is. It's working better than we expected. You know, I think one of the things that our church definitely thrives on, but I think church in general does, is that personal connection and when we're not able to meet together, then it's, you know, it gets to be depression. You know, especially if you're going through something, you know, with like grief, divorce care, and we need to see a happy face. And, so what Zoom has given us the opportunity to do is actually meet still with these groups. And so we have several Zoom groups that are going out and not only with what we call our bridge ministries, which are those grief share, divorce care. But also with like our life groups, you know, kinda old school Sunday school if you would. You know, when you have a smaller group of somewhere between 10 or 30 that are reading together. And so they're on Zoom now and so they get together, some of them on Sunday, some of them on different nights during the week. And it's just an opportunity to kind of do what you and I are doing right now. See each other face to face and catch up on life. You know, really just see, Hey, how can we pray for you? Is there anything you need? What can we do? You know, I think that's been probably the most exciting thing I've seen just from our body of Christ here, is that people are going, man, what? How can we serve? You know, what can we do? You know, I want to help those that are more vulnerable than I am. And how can we step in
and what can we do? And you know, so we're just trying to bring in those things, collect. If anybody's out there, you know, whether it's a senior adult couple that can't go to the grocery store or, you know, just need something delivered. We'll just set it on the front porch, knock the doorbell, and you know, knock or ring the doorbell, and then walk away and make sure that we're still social distancing, doing the things that we're supposed to be doing. But, yeah. She's looking for those ways to stay connected with people. And so platforms like Zoom and WebEx have been tremendous for us to offer this process.
Rico: [00:15:42] I'm sure it was a little growing pain, getting it all together, but so everyone's using Zoom and WebEx. I mean, how do you coordinate all that going on? Or is it individual groups that are doing it and stuff?
Jay: [00:15:52] The individual groups are doing it. So my executive pastor, Brett Davis, is one of these guys that man, that his mind just thinks that way. And so he was able to kind of work with a lot of our life group leaders and a lot of the people that were in those leadership roles and get them set up with everything. You know, cause some of our classes are a little bit more technologically challenged and so they're like, I'm not sure how to do this. You know, for our older classes, we do a lot more phone calls and you know, just kinda touching base with them that way. Some people are FaceTiming, some people are just, you know, I just, I'm encouraging everybody. Look, don't let this be a time of isolation that you just lose all contact. But this is actually more than anything. And you know, I know we say send a text, send something, but it's almost like they go, we're like, call somebody, you know, we need that. We need to hear the voice. We need, you know, to have a connection with somebody and just check in on them and see how they're doing.
Rico: [00:16:49] So how are you dealing with kids? Also, you have a lot of stuff going on with students and kids. I mean, there was a, you have the youth ministry. How is that working? Is it easy for them to work with the technology?
Jay: [00:17:01] I think it's a whole lot easier for them to deal with the technology. You know, they're showing all of us adults how to do it. So it makes it a whole lot easier for the rest of us. But, you know, we started walking through, we do both a Kids' worship service and a student worship service on a regular Sunday morning. I saw all three of those running simultaneous with each other. And, and so we kind of have the discussion, do we continue to produce those services as well? But, you know, with some of the restrictions that have come out, we just said it's going to be easier to just do our main service right now, but let's make the content, if there's video elements to that, if there's game elements to that, the craft element. And let's, let's make that content accessible online for all of our parents because I know our parents are sitting at home. You know, I joked with you earlier that my wife and I made the decision, you know, we thought we weren't homeschool parents. Now we know we're not homeschool parents. And, you know, parents are kinda at their wits end right now with things. You know, not seeing an end in site. So we're just trying to resource them and to be able to continue to share with their kids. We send out some videos that go along with our worship service for kids. And so I know some of
the parents, you know, will pull those up either after our service or some will watch them before the service and, you know, just continue to interact that way. And then our students, they're online 24/7 and you know, my youth pastor Cody Jenkins, he's been sending out daily devotionals to everybody and just kinda things that he would normally be sharing with them on Sunday and just trying to stay as connected as possible, so that they don't lose hope here as we're walking through some of these issues.
Rico: [00:18:41] And it's very tough. I was noticing the other day that there was a Pinckneyville Middle School band using an Instagram app called Acapella where they were able to share. There was nine of them on the screen, and each of them did their part, their instrument. Then they compiled it and it sounds great. Actually, I think NPR picked up on the story at one point. So is this a good inventive way of everyone's working together?
Jay: [00:19:10] Everybody's getting real creative, which is what I love. Yes. Yeah.
Rico: [00:19:17] Yeah, and we don't know how long this is going to play out, so I mean, at least we know it's going to be until the end of April. It sounds like.
Jay: [00:19:26] Yeah. Well, and that's, you know, some of the questions that we've got is going, okay, so how do we anticipate when we do come back and, you know, try to make it, you know, I know a lot of the things that we've looked at is like Easter, you know, Easter is a week from Sunday and you know, a Sunday that typically everybody gets dressed up and, you know, they're able to come to church and, you know, kind of celebrate as a family, get together for a meal. And so this is going to be a different Easter for all of us. And there's a lot of adjustments there. And so a lot of churches that I've been just talking to and other pastors have been talking about the fact that they're actually going to make Easter the first Sunday back. And so they'll still celebrate Easter next Sunday, but they're going to try to do any of the things that you would normally see, quote unquote, on the Easter Sunday, which a lot of us go above and beyond that they're going to actually wait and celebrate and make it the biggest Sunday possible. You know, kind of once everybody gets back and our new set of norms. Kind of begins to get laid out.
Rico: [00:20:23] Yeah. Yeah. I mean, if we're talking four weeks from now that you have to legally, right. I mean, maybe that becomes a homecoming, if you will.
Jay: [00:20:30] Yeah.
Rico: [00:20:35] Peachtree Corners Baptist Church is a big church in the community. It's right at the, at that road where everyone sort of leaves a caravan of cars. Usually on a normal day of work, it goes past your middle, goes up to the Y and Peachtree Corners, and then everyone sort of splits goes their different ways depending on where they're going. So being a big church, a lot of people, a lot of different types of people with different walks of life. You even have, I mean, you have a lot of people working in different ministries. I noticed that you talked to us a little bit, you mentioned like mops, moms of preschoolers. You mentioned life group class, some
individuals working at this. So maybe you could share a little bit about some of that and what those ministries are doing or some of the stories that you've.
Jay: [00:21:24] Yeah, absolutely. You know, I love the fact that, to me this is kinda like a moment in acts, you know, when the church was together, but then the church got scattered and it was when the church got scattered that things really started taking off and the gospel was spread. And so what I love is that we're seeing the church be the church. And, and I think we've kind of had our hand forced in this. We've stayed inside the walls too long and now we have an opportunity to actually be the hands and feet of Jesus. And, I'm loving as I'm watching all of these different groups do their different things and meet needs in different ways. Our mops, which is our mother of preschoolers, they kinda got together and collected money. And, they knew that kids were without meals this week. Being here in Gwinnett County was spring break. And, and so they collected over $700, and that food went out, bought food, did that, and donated it to our Norcross co-op, which are able to help meet some of those needs that were there. Some of our ladies, I still don't know how they did this, but some of them took different things that were around the house and they made masks, you know, face masks, more talent than I've gotten. And so as they kind of delivered those to some people, they helped the health indices through people that were here at our church. And I just, I love being able to see some of those things happen. Some of them bought snack bags together to carry to those in the hospital. We've got Jonathan and Lilly who owned the Ichiban steak and sushi up at the collection there in foresight. You know, one of the things they were doing was they were battling with, okay, how do we stay open? What are we doing? And that Jonathan, who's a member here, that's the owner of that said, you know what version of this food, we're going to cook it and we're going to deliver it over to the ICU unit here at Northside for PSI. Then we're going to hand it to those in the pulmonary department. And you know, we're going to just be the hands and feet of Christ and how can we continue to love on people and see some of those things happen. And so, you know, I mean, as a pastor, you always wonder, are people getting it, you know, is it clicking? And then when you start seeing some of these things happen, it's just, it really does bring a smile to my face. And I'm just appreciative for people that are stepping up and doing some of those things.
Rico: [00:23:43] And it's good to be able to share that so that people aren't, because everyone's home. So it's like, what do you, what do you know what's going on? If you're not out there actively talking, or maybe you're on next door, the app, or on Facebook, and you know. You know, getting your feed from there, maybe. So even companies have been out there, and I noticed that Firebirds you mentioned.
Jay: [00:24:10] Jennifer who is one of our administrative staff here at the church, got a phone call from Firebirds the other day and they were like, look, we have a ton of produce and things that we have that we would love to. So donate the give away, but every time we call a food pantry, they need prepackaged food. And so none of them can use that. And Jennifer reached out to one of the groups that Susan was a part of here at Peachtree Corners village moms and just offered that out. And so their families could benefit from it. And she said they went crazy
over it and we're just able to, to really use that. They're in their own homes. And being able to be a blessing. And so I've helped out Firebirds but it also helped out families right here in Peachtree Corners. And you know, just those were exciting things to me as we, you know, just see it play out.
Rico: [00:24:56] So if there are other businesses out there looking to help, maybe they should reach out to you.
Jay: [00:25:01] Absolutely. We'll help out in any way possible. Or if we can't, we can help point you in the right direction. You know, it's, it's all about who you know, and you get people connected with other people.
Rico: [00:25:14] Well for sure. And there are businesses out there that want to, that want to help. They want to do what, you know, be a good citizen in the community. Especially now. I mean, we all liked, you said, you know, sometimes we're siloed. We're all by ourselves. Maybe depending on what we're doing. And even for where with our own family. We're just here. It's like having those horse blinders on. Sometimes, you know, unless you take a walkout, and I've done my walks and I've seen a lot of people out there though restrictions get more and more. The parks are closed. I mean, the certain places are close. You can't get too far out there. Unless they completely lock us down in the house. I don't know. We're going to be people going out. So you know, and you guys are on like Facebook, Instagram, Twitter. I mean, you're all over the place. So if people want to be able to do that, they can just find you anywhere on the monitor and follow you. #PCBchurch is the hashtag that people should follow.
Jay: [00:26:22] That hashtag we can follow. And we're on Instagram, we're on Twitter, Facebook, and definitely through our website at PCBChurch.org.
Rico: [00:26:32] Where, what, what else would you like to share with us that maybe we haven't covered? You know, I mean, we talked a little bit about the ministry and how it is today to be able to do what you're doing. And some churches have, like, you know, you have the big mega churches that have done that to a degree and stuff, but have been doing it prior to COVID-19. And even, I mean, I've seen your, your videos online a lot. Even had one great video I loved. There was a rock and roll video. That was a cool video. Love that video. I think I need to share that one online. But, so you guys are finding different ways to do things and so what, what can we expect over the next few weeks? What, what, what are you working out besides Easter, which is, you know, obviously the big guy.
Jay: [00:27:26] Yeah. Easter will definitely be a fun one as we're going forward. You know, a lot of the stuff that we're looking at is trying to figure out how we can get the best content and the best resources in people's hands so that they can just continue to walk in their relationship with Christ and begin to be discipled in him. You know, we want things to look good, but production is not the overall. You know, the overall end all for me is that someone is able to take truth and begin to apply to their life and begin to see some things change. And, you know, I think what
we're going to see in the days ahead and the weeks ahead is, you know, there's more openness to that. You know, a lot of people are questioning. And a lot of people are finding themselves in a position of going, you know, well, why are we going through this? And, you know, one of the age old questions that everybody, you know, did God cause this, did he allow it? You know, there's just an awareness, I think right now that's really given us as a church here at Peachtree Corners, but as well as every church and opportunity to be answering some of those questions. And, just kinda, you know, sitting in it. With the people as they're walking through it. And, and that's just kinda what we want to continue to, to share and kind of be an encouragement. If we could, in the days ahead of going, look, you know, what? Life will return to some sense of normal. it may not be what we were used to. It may not be, you know, the way that we always did it, but we know that there will be an end to this. And in the process of it, you know, how do you continue to grow and, and become the man, the woman, the child that God desires you to become, through the process. You know, I think as we look at the future for us right now, our, our summers on whole. You know, as we're looking through B camps and VBS is, and you know, a lot of the things that are more activity driven now, we've been forced to be away from each other. And so we've got to readdress how we do some of those things. And so we've got some great conversations that are coming towards us, but we've got some great people around us through Unite, rather passers Metro, you know, just trying to figure out some good ways that we can connect with each other and help each other. And at the end of the day, the, the good neighbors that, the gospels.
Rico: [00:29:43] I think, I agree with you. I mean, life is going to get pushed back a little bit. Maybe vacation Bible school instead of the first week in June happens the third or fourth week in June. You know, people are looking, it's an interesting aspect to what we're going through. Now you have the older generation that have been through tough times. The greatest generation is almost gone. So the generation that grew through the sixties and seventies. Right? Some mortgage rates, the Vietnam war, maybe a long gas lines, all that stuff. We've never, this generation really has not even with the recession, 2008 I mean, that was bad. For the most part. Our kids did not. Kids did not get affected by it. And this pandemic is really changing, I think. I mean, I see it in my kids, they're sitting in the 16 year old seat and the 22 in the 25 year old, how they look at life now cause what's going on, this is going to have a, a, an effect on them that will stay with them, I think for years to come.
Jay: [00:30:52] I agree 100% and I'm seeing the same thing in my 13 year old, 7 year old. You know, both from a different perspective, but, their questions, nonetheless. And they keep asking different things. And, you know, and, and as a parent, you, you want to stay informed with the things that are going on. But there are certain things that I'm trying to shield, you know, my first grader from so she's not living in a constant state of fear and nightmares, you know, all these different things that any of us would be going through. And trying to, you know, keeps a stiff upper lip and is the father and the husband and the pastor, the leader in the midst of this. But the reality is we've, we've never been this way before. You know, so as we do it. For me as a pastor and as a father and a follower of Christ, I'm going to lean into him and just say, all right,
you know, I'm going to trust you in the process. You are my refuge and you're never going to leave my side. And so here we go and let's take it one step at a time.
Rico: [00:31:51] I like that. So this is a good point to probably segue into leaving the end of our time together. I do want to say thank you though for being here to talk, about how your ministry, how the church is doing. I'm sure all the churches are facing the same challenges. And some of the same things, maybe different things.
Jay: [00:32:13] Yeah. They definitely are. And all of them are doing it to the best of their ability. And all of us have kinda been forced into this together. But I'm just, I'm thankful for it. Thanks for the opportunity.
Rico: [00:32:26] This has been great. And, and people that want to be able to find out more information, where's the best place? I guess we've mentioned that before, but.
Jay: [00:32:34] I'd go to a PCBchurch.org and be able to follow us. They're on the website, all the resources that we offer, everything that we've got. Or being able to find that and then Gwinnettcares.org would be the second place to be able to find local things and ways that people can volunteer and serve.
Rico: [00:32:51] And if I can impose, and ask you one last thing because you are a pastor.
Jay: [00:32:55] Correct.
Rico: [00:32:56] I never, never, ever do this, but would you be able to say a prayer for us? For the community?
Jay: [00:33:02] Absolutely. Thank you.
Rico: [00:33:05] Thank you.
Jay: [00:33:07] Father. We thank you for this opportunity that we have just to come together and father, we thank you that you are with us through everything that we walked through. Father, your word tells us that we can cast all of our cares on you, all of our anxiety on you because father, you care. You're not someone who is distant. You are someone who is right in the midst of it, walking through it with us today. And so father, I pray that you and your peace would come to each life. Father God, your comfort would come by those that are listening today that are overwhelmed with anxiety, that have fears and concerns, Lord, with what they're seeing and what they're in the midst of God, would they feel your presence right now? God those that are exposed to this disease, those that now have this virus, Father God, would you bring complete healing upon their lives? Father, those that work effortlessly, Father God in the healthcare industry and in the different areas, Father God, where they're working day in and day out. God, would you strengthen them? Would you protect them? Would you watch over
them? And then Father would all of us, Father, be the children that you have desired us to be. Lord, will we be the neighbors that you called us to be and would we love on each other right now more than ever before? But father, I pray that that would be our new way of life as we go forward. Thank you for this opportunity today we prayed in Jesus name. Amen.
Rico: [00:34:29] Amen. Jay, hang in there with me for a minute while I close out.
Jay: [00:34:33] Yes, sir.
Rico: [00:34:34] Thank you everyone for being with us and I appreciate Jay and Peachtree Corners Baptist church and all the ministries out there, all the faith institutions. Be safe, hug your kids, your family. Cause they, you can, you can do that even though we have to be a distance from everyone else. But remember to reach out to those people that you think might need help or that might need to hear a good voice. So thank you. And, more shows to come. Appreciate you being with us.
Rabbi Yossi Lerman, talking about Chabad of Gwinnett, Community Outreach and his New Book [Podcast]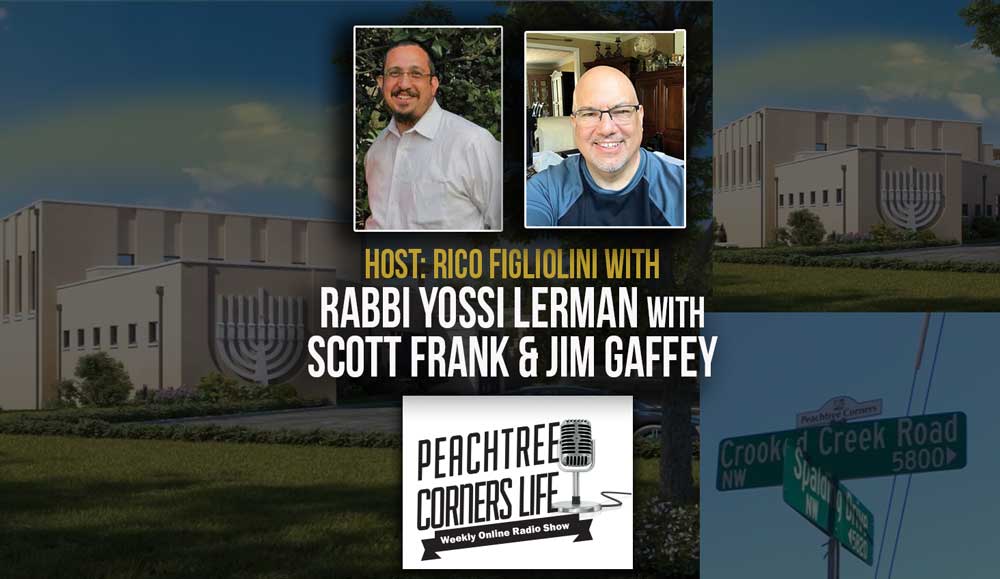 Rabbi Yossi Lerman and co-author of "Less Stress, More Joy," with co-author Scott Frank and Jim Gaffey, President of the Men's Club Outreach of Mary Our Queen Catholic Church, all joined Rico Figliolini to discuss Chabad of Gwinnett, their philosophy, outreach, their planned Chabad Enrichment Center in Peachtree Corners.
Recorded at Atlanta Tech Park, in City of Peachtree Corners, Georgia
Resources:
Chabad Website: www.ChabadOfGwinnett.org
Rabbi Yossi's Phone: (678) 595-0196
Mary Our Queen Website: https://maryourqueen.com
Jim Gaffey's Phone: (770) 364-6359 Buy their book:
Podcast Transcript
Rico: [00:00:30] Hi everyone. This is Rico Figliolini host of Peachtree Corners Life and publisher of Peachtree Corners Magazine. I appreciate you guys joining us and we have a special guest today. But before we get to that, I just want to acknowledge our sponsor here at Atlanta Tech Park in the City of Peachtree Corners, we're in that podcast studio, Atlanta Tech Park is an accelerator, huge place. Lots of startups and mid size companies ready to be pushed out of the nest. And they're doing a lot of high tech stuff here. This actually sits on Curiosity Lab at Peachtree Corners, which is a stretch road about a mile and a half. That is an autonomous vehicle track that's alive, living track. The mobile, IOT type technology companies can come here and experiment in life environment to see how their equipment, software and such works. So just a great opportunity to be in a great place in the city of Peachtree Corners. Now to get to my guest today, my guest today is Rabbi Yossi Lehrman. Thank you, Rabbi for coming. Rabbi Yossi Lierman is head of the Chabad of Gwinnett. And, we're going to be discussing a little bit about that, the philosophy and the outreach. Scott Frank also is chairman of the building committee for Chabad of Gwinnett. They're creating a Chabad enrichment center. So it's, it's a piece that's going to be, like many of our faith institutions providing a lot of good outreach and, and good places here in Peachtree Corners. And Jim Gaffey, who is president of the men's club at the Mary Our Queen Church. Jim, thanks for being here.
Jim: [00:02:05] Thank you Rico.
Rico: [00:02:06] Good community support from local church?
Jim: [00:02:08] That's correct.
Rico: [00:02:09] Excellent. Scott, thank you for being here as well. So Rabbi, tell me a little bit about, tell me a little bit about yourself? Where, where you come from and who you are.
Rabbi Yossi: [00:02:18] Well, sure. My best topic to talk about myself because I should know myself. I consider myself a very lucky person. I am married. We've been married for 32 years to my dear wife Esther, and we've been blessed with seven children. And, by now all of my kids are out of the house. They've established, many of them married and established their life, and in school and in a direction of life. And so I am a person that, every day I wake up and I ask myself a simple question, what can I do to enrich someone's life? I might use a little philosophical question here because we're adults and we can think about this. And if we can answer this philosophical question, I think we can answer the most important question of life. Okay, here's the question. A zebra.
Rico: [00:03:38] A zebra?
Rabbi Yossi: [00:03:39] A zebra. Is a zebra white with black stripes? Or is the zebra black with white stripes? Okay. That's the question that I'd like to pose here today, and of course that could
be expanded. Am I a good person sometimes doing wrong things? Or am I a bad person sometimes doing good things?
Rico: [00:04:17] I haven't heard it that way before. Interesting.
Rabbi Yossi: [00:04:19] Or, we continue to expand. Am I a physical human being sometimes having a soulful spiritual experience? Or in fact am I a soul, a spiritual being in a physical body having a physical experience?
Rico: [00:04:49] Wow. No, that's getting deep now. That is deep though. I like that.
Rabbi Yossi: [00:04:59] My point is, of course, is that we, we we're always looking for the positives. And that's something that as an organization and as a movement, our movement is Chabad. Chabad is an international educational and cultural humanitarian organization. Chabad is more or less throughout the entire world. We have over 5,000 offices throughout the world.
Rico: [00:05:34] Now so the people understand cause it's, lots of Baptists, a lot of Catholic. Like so Jewish people, I grew up in Brooklyn, you know, it was just, they were my best friends and everything. Is Chabad a separate sect of the Jewish community. How is that, how would that relate to that?
Rabbi Yossi: [00:05:52] Good question. Chabad is mainstream Judaism. And Chabad has utilized a secret formula. And this secret formula is known as Kabbalah. Kabbalah is available and Kabbalah is a school of thought that does delve deeper into the realities. Like the black stripes or the white stripes, or am I good or bad in essence, or am I a soul or am I a body? So that is Kabbalistic thinking. And, so Chabad has utilized lots of the Kabbalistic teachings. For one purpose, and that is to enrich people's lives. And so, our teachers, our Chabad teachers in our generation, I'm a follower of Rabbi Menachem M. Schneerson. To many he's known as the Rebbe. Probably one of the greatest dynamic teachers and leaders of Jewish world in our century. He is the one motivating, inspiring all of his followers, including many of his Rabbis around the world. And the message is one of let's bring light. And if you will take a look. I'll show you what I'm thinking about. When you ask people what kind of symbol, when they think of Judaism, what comes to mind in an image, in a physical form? Let me ask you that question. What kind of?
Rico: [00:07:53] The Star of David.
Rabbi Yossi: [00:07:54] The Star of David. Thank you very much. That's the Israeli flag. But most people don't realize is that there's actually no biblical reference or sources to the Star of David.
Rico: [00:08:07] Really? I never knew that.
Rabbi Yossi: [00:08:08] Yeah, so that's another good question. Another topic is the Star of David. The Star of David is very Cabalistic. But mainstream Jewish symbols in fact, if you go to Israel, you'll find this on the main building of the Congress, the Knesset, and that's a candelabra. People know about Hanukkah. Hanukkah is the Menorah, the candelabra. We use the candelabra as our logo. Okay.
Rico: [00:08:44] And we'll have that logo on our show notes. So this way listeners can see it too.
Rabbi Yossi: [00:08:48] And so our message is, is that, I'm not trying to convince anybody anything they don't already know or they don't already have. What we're all about is to turn the lights on. Turn the lights on, allowing people to see for themselves. They're going to discover on their own what's going on around them. What's a good decision. What's not a very good decision. What's healthy and what's not healthy. And that light that I'm talking about comes from the Torah. That's of course the Bible. We consider that to be the most sacred, divine study an object that we have on planet earth.
Rico: [00:09:37] So Torah, like the Bible, like for gentiles, I guess. So that would be the same sort of, or not in comparison.
Rabbi Yossi: [00:09:47] Right. We have one Bible.
Rico: [00:09:50] So, we've talked a little bit about the philosophy about Chabad, and I, and I don't want to neglect that out of that philosophy. You guys, you both have co-authored a book, so I'll, I'll show this up here. "Less Stress, More Joy." So Scott Frank and, and Yossi here, Rabbi, co-authored this book because they came out of that philosophy of, of harmony, of peace, of outreach. So tell us, give us a minute or two on this, on the book? Why and what, what, what is it for?
Rabbi Yossi: [00:10:27] We, we actually, I, Scott and I came about this, from our own personal life and our own personal experience, as a member of Chabad joy was always the ultimate experience. If you're not joyful, then you're really not experiencing life. And we are very strong into clear your mind and heart from all negative emotions. And that's what we teach. Chabod is a very big game. Education, the word Chabad is a Hebrew word, and we'll just say that it means knowledge. So we're very much into how to turn the lights on. Information, knowledge.
Rico: [00:11:29] Would you say the Kabbalah also informed the book a little bit? That whole?
Rabbi Yossi: [00:11:32] Yes. The answer is yes. For coming from, my contribution to the book, it came directly out of the studies of the Torah in Kabbalah and Hasidut.
Rico: [00:11:45] How long have, Scott, how long have you been involved with, with Rabbi Yossi, with Chabad of Gwinnett, with this part of the faith, if you will?
Scott: [00:11:54] Yeah, it goes back, I think it goes back to 2012 is when we first met. And, and to be honest with you, I had never met an Orthodox Rabbi before. And, I actually went to a Rosh Hashanah dinner and, shook his hand and I thought that would probably be the last time I ever spoke to him. It's interesting. He, he followed up with a phone call to me and said, would you mind having lunch? And, I'm one of those people, and this gets into the book, that believes like everything kind of happens for a reason. And anybody that asks me for lunch, I go to lunch with, or I'll meet with them. So I've met with an Orthodox Rabbi for lunch. I thought he was asking for money. I thought he was going to try to maybe get me to join his Orthodoxy. I didn't know what he wanted exactly, but I went with an open mind and a peaceful heart. And, we turned out I had more in common than we expected. At least I had expected. I'd never met someone who, 24/7 was giving his life and his family's life to helping people. He very much was, caring about me. And, we, we, we connected. I think we connected in a way he didn't expect either. But he, he comes out from Torah and Kabbalah. I come at it, I wasn't raised very Jewish, and I come at it from self help books and from, you know, conferences and radio shows and podcasts. So, but we both had the same goal, which is, trying to live a joyful life. Trying to help people. And, and we actually started on a monthly lunch, which, over the last few years has now become a weekly meeting. And, and we realized that we could together help people in a way that we don't know that anybody else has because we come at it from, from different places. And, together we have come up with this peace, harmony, joy approach to living a better life.
Rico: [00:13:47] That's funny. I'm a, I think Jim can appreciate this. I'm a, I'm a former Catholic. Grew up Italian Catholic, Brooklyn. I mean, you can't, unless you're Irish, you can't get further into the church, I guess. But then I moved South, began, became a Reagan Democrat, although that's sort of gone by the wayside. Baptist born again Christian. But I was a non-practicing Catholic and I'm somewhat of a non-practicing Christian right now. So I see what you said before you've learned from self help books from, from, you know, going that route. So what was the biggest takeaway that you learned from the Rabbi doing this book? What's the thing that you learned probably the best out of it? But what came to fruition from it?
Scott: [00:14:37] The biggest thing I learned was that. You know, on the outside, he looks like a Orthodox Rabbi. He almost looks unapproachable. I mean, he is such a, a man of God. And, and, and he's such a spiritual person. And yet, on the inside, he's just like all of us. He has feelings, he has experiences, and he is striving to have a better life, a wonderful life, just like all of us.
Rico: [00:15:08] Rabbi, what about you? You know, working with Scott on this book? Is there anything different that you, that was surprising that you learned?
Rabbi Yossi: [00:15:17] I was very surprised. It's almost like saying, I know why I'm doing this, and for me it's like a calling. And I associate that calling to God. But then I found this individual who didn't seem like he was engaged in any religion. Yet, he's just like me. Where he is, devoted 24/7 to the cause. All Scott wants to know is how can I make this world a better place? And I said, that's, that's what I want to do. And we're both about the same age. And we realized.
If not now, when? So I was very inspired by that, and I felt that while I'm sometimes unapproachable and people expect things from me, but if Scott says it and he'll share with them the same message, people are gonna listen. And so, that was the big aha moment. Plus, I think that we both took our system and we applied it in our, in our factory. Which means we actually had a laboratory and see how this works and the laboratory is the Jewish community in Gwinnett County, where we started giving classes, started giving workshops. I see my role as step one; Let's peacefully relax. Let's calm down. You can't talk to somebody who is stressed out. Who is all over the place, who's juggling 25 balls and on the phone, you can't talk to somebody. That's a person who is just not available. So I find my role, as, as helping people peacefully calm down, relax. Step one, peace.I've, I studied, and I want to mention that in the Bible it says in this week's Torah. It says, the very first thing that God said to Moses, the very first words coming out of God to Moses, okay? Everybody wonders what did God say? He said Moses, take off your shoes. Take off your shoes? What, what, what advice is that? And I always read into that. These one of interpretations. Relax. This is, this is like, like your bedroom. You could take your shoes off here. You know, you can take off your, your armor, you can, you can relax. So I saw this happen in our community. I saw people coming and why are they coming? To relax. They're coming as if they're going to a shrink or they're going to therapy. First step, peacefulness. Second step, bringing people together. Harmony. We do this on a daily basis, filling up a room with people, making sure that there's peace in the sense of there is harmony, that there is respect for each other, appreciation for each other. And I do need to control that together with the peace and then the harmony. We reach joy. So, that's the story here where we not just had the idea and how we strive for this, but we actually put this to the test and then came the book.
Rico: [00:19:24] So for those that would like to pick it up. It is less stress, more joy, and you can go to PeaceHarmonyJoy.org.
Scott: [00:19:31] Or Amazon.
Rico: [00:19:32] Or Amazon, right.
Scott: [00:19:33] And by the way, we're in for $3 and 58 cents we're no profit. That is the minimum that Amazon will sell a book for $3.58 you can have that book too.
Rico: [00:19:41] Excellent. So that's where you would go for this, and you should visit actually ChabadGwinnett.org also find our a little bit more about Chabad Enrichment. So let's talk a little bit about that. How long has Chabad of Gwinnett actually been? When was it founded? How long has it been around?
Rabbi Yossi: [00:19:56] Yeah. Chabad just celebrated 18 years in Peachtree Corners. Which is Peachtree Corners today, it was Norcross. So we moved out 18 years ago. And I remember the day we moved out because that was a very, very significant day in American history. The day Chabad of Gwinnett was born was 9/11. We were coming from such a dark place, a place of
fear, a place of hate, of uncertainty. I knew right away what my mission is. I figured if 11 people can cause so much panic into the world, well we can bring, we can find 11 people to bring more peacefulness into the world. And so Chabad was born 9/11, and significantly that is right in the high holiday season of our Jewish New Year. For me, the mission and the cause is so clear and so obvious. The numbers really speak for itself. Gwinnett County has a Jewish population of about 10,000 Jewish homes, I know that because I have the data. In fact, I'm probably the only one who has this data and nobody's getting it because this comes from a place of trust. People trust me with their information, right? They know, the Jewish community knows, I'm there for them. And so it's more than, Chabad is much more than a synagogue. That's for the records. Chabad is more of an enrichment center and enrichment can apply to everyone, including Jews, including non-Jews, including all of those faith because our message is universal.
Rico: [00:22:22] It's interesting because Gwinnett County is probably the most diverse county state of Georgia. So when I moved here myself in '95, I didn't realize how diverse it was. Especially at Peachtree Corners or this area before originally called Norcross. Probably not as diverse as the rest of the County, but became more so as it went through more urbanized actually, and it's going to get more urbanized. Do you see that changing also the way Chabad Enrichment Center will focus? I mean, this, this county is changing.
Rabbi Yossi: [00:22:58] It's changing, and I think that it's, it's, it's a healthy situation it's a healthy condition where minorities should take care of themselves. Which means that if somebody needs something, they need a doctor. They need a reference for an attorney, they will turn to me and say, rabbi, who do you know? Because you're going to go to somebody of your own ethnic or whatever background. So, we take care of each other and that's why I consider ourselves the enrichment program and we are dedicated to enrich the quality of life, whether it's material, emotional, physical, or mental. We cover it all. And the picture is there's only one other synagogue in the entire Gwinnett County.
Rico: [00:24:01] Is it the one on the border? Beth Shalom? Or are you talking about another one?
Rabbi Yossi: [00:24:06] Beth Shalom is not in Gwinnett County. The other, the one English speaking synagogue is in Snellville Georgia and that's Beth David. It's a reform temple. I've been there a number of times because I would love to see them grow. In fact, I would love to see more synagogues in Gwinnett County. My, I'm sitting at a level where I want to see more, more activity in Gwinnett County. So we have 10,000 Jewish families and one synagogue. What's wrong with that picture?
Rico: [00:24:40] Yeah, that's hard to service, if you will, that, that population, right?
Rabbi Yossi: [00:24:45] So, we Chabad is, is the perfect match for this scenario. In other words, if you brought in a conservative temple, some Jews might say, I'm not conservative, or they might just say, I'm unaffiliated. Don't you get it? I don't want to be affiliated. That's why I moved
out to Gwinnett County. Chabad represents too many. It's for people to go to when you need help. Chabad has a very, very interesting, just an open mind of accepting everyone, appreciating everyone. And like I said earlier, it's really about, I am always looking for what's positive in you. I want to help you be the best you are. And so I'm, I'm a gold digger. What does that mean? I know there is gold here. We gotta dig, but we haven't found it yet. No problem. Dig deeper. I know there's good in every individual. I know there's a soul in every individual. I know that there is a soul in every encounter and every experience. There's good in everything. So, right now Chabad is it in Gwinnett County.
Rico: [00:26:16] Well that's good. So I'm going to segue now into a quiet, strong man here. Jim Gaffey has been quiet, here and just listening in with us, but he's been a supporter, right? You've been a bit of a supporter of?
Jim: [00:26:32] Yes, since I first found out about them through actually Scott Frank's mother and I are friends.
Rico: [00:26:39] It's a small world.
Jim: [00:26:44] And I was approached, by the way, Scott Frank's mother introduced Scott to the Rabbi in a Rosh Hashanah meal. Inherently my background is very inclusive. Who grew up similar to you in a community in Brooklyn, at the border of Flappers and Crown Heights, and many of my friends came from a Chabad background. And when I first moved here in 1980 that was not what I found. It was almost a singular community of one background from one faith. However, we have over the last 30 years, built our own community, a Catholic community are represented here, and the Peachtree Corners area at Mary Our Queen Catholic church. So that was the basis of how I came to understand the Chabad and its attempts to grow. We're here for full support of that growth. The men's club, as you have been a speaker at the men's club, we've had many different diverse backgrounds as speakers. And for us, this was a natural progression of our outreach in the community. Presently there are nine congregations around us. Why not the Chabad of Gwinnett?
Rico: [00:28:07] Sure.
Jim: [00:28:08] And so that's the initial answer to your question. Why are we here? And what are we doing? Is to support them and welcomed them into our community.
Rico: [00:28:16] I totally appreciate that. Cause you know, like you growing up in New York, every, every other block was either a church or a synagogue. At least from where I came from in Brooklyn.
Rabbi Yossi: [00:28:29] Can I, can I interrupt for a moment? Because I think this, this, this should go public. The fact that we're sitting here together and we're talking about a Jewish
organization and Jim Gaffey is here and to support. This is messianic, this is, this is amazing. And, publicly on behalf of the Jewish community and the Jewish world, I want to say thank you.
Jim: [00:28:54] You're welcome.
Rabbi Yossi: [00:28:55] And your, your, your, your commitment and devotion is so real. We, we, we feel it. We really appreciate it.
Jim: [00:29:03] Oh, you're welcome.
Rico: [00:29:05] Jim has been a great supporter of so many different things, so I totally agree with that. And whether it's from the church or anywhere in the community, he's always been a connector. So Jim has always put me to someone or brought me in somewhere, and it's an interesting bit of a journey. Every once in a while we'll be not talking for months and then all of a sudden I get a text from Jim. By the way, did you know? And so always someone in there trying to help out. So I appreciate that. So I look forward to the next men's meeting and I'll ask you about that at the end of the show. Who's up next, by the way? For the next era. I'd like to put that out. So we've talked a bit about the Chabad itself, about the Enrichment Center about the book, about the outreach. I want to talk a little bit about what's going on now with the, the idea of creating another faith institution, if you will, building a structure here in Peachtree Corners. I mean, we have like, like you said, we have nine in, right? Baptist, Protestant, Presbyterian, a variety. There's no reason there should not be a Chabad Gwinnett Enrichment center in this area as well. And you guys own a piece of land that's on Spalding drive. Just so that people are familiar where, where it is, it's sort of a triangle-ish piece that is across from village park. And I was there this morning to meet some people. And it's down the road from up the road depending on how you look at it from Peachtree Elementary. So not a great corner, but a, a corner that can be adjusted if need be, but you own a piece of land there. And actually another piece that came, came to fruition that married up with it now almost. And that's where you're looking to do the enrichment center. Am I?
Rabbi Yossi: [00:30:55] Yes. Yes, thank you. So, it was clear, it was clear to us from the get go that a facility was necessary. A physical structure that has the right space and the amenities of an enrichment center. That could include a library. That could include a kitchen to help feed people, naturally a sanctuary, a place to have classes. So back in 2006, we're doing the, the search, we're looking around, we're looking around. We always knew that, that Norcross is going to be our base. As I keep talking about Gwinnett, but we knew that Norcross has the biggest, largest Jewish population of Gwinnett. And so Norcross is where I parachuted out. I actually looked in the paper, looking for a house for rent, and called the number and came, and I rented a house in the, in the neighborhood of Peachtree Corners. And from, they want to be that, so we will need such a facility. Right now we're renting space on Holcomb Bridge.
Rico: [00:32:21] The office building? Or structure?
Rabbi Yossi: [00:32:23] We have approximately, I would say about 2000 square feet.
Rico: [00:32:28] I can't tell you how many churches have rented, started out in technology park let's say, or places like that. And then became like, had their own place.
Jim: [00:32:35] That's exactly what our church did.
Rabbi Yossi: [00:32:39] And as they say, you build them, they will come. We have outgrown our facility. We're bursting at its seams. Frankly, if you were, if you were interested in making a bar mitzvah for your son, I wouldn't have space for you. I wouldn't have space for a service vote. 150, 200 people. So I call, what do we call that? That's like, you're not equipped. How can you call yourself a center if you're not able to facilitate?
Rico: [00:33:11] And it's not like you can, a bar mitzvah for those that might not know, it's like confirmation for the Catholic faith or something along those lines. But it's also kosher. You need to have a kosher kitchen, so you can't just find that anywhere. It's not like it's going to pop up, so.
Rabbi Yossi: [00:33:30] And I'm talking about lifecycle events, which is, which is a big, big draw. Why do people go to synagogue? Why do they go to a Rabbi? It's typically, one of the big ones is life cycle events. Life cycle events, it starts from birth. It could be circumcision, it could be hebrew school. It can be bar or bat mitzvah, could be marriage. It can be life after that, educating children. I'm also a, life coach. I personally coach people life and life issues. And then of course, I'm involved with people as the age, which is a very big subject. Take a look at Spalding drive and what's going on there? And we're having these all a senior assistant living. Need funerals is what brings up a lot of people to the rabbi. So we knew right away we need a facility. We bought the property. For us it was ideal because it's on Spalding drive. We looked around, I said, there's churches everywhere, so this is like the headquarters. This is perfect. The land was, ONI, and so we bought it. And immediately we went to the…
Rico: [00:34:52] ONI is, for those that don't know, office, industrial. Which are already allowed to build a faith institution on an ONI zoned property.
Rabbi Yossi: [00:35:01] Exactly. We went to civil engineering, we went to full architectural engineering, which you could see on our website. Again, we have actual drawings on our website, and then the economy dropped and literally pledges disappeared. And now it's, it's, it's almost a 10 plus years after that. And luckily, and God blessed me to have Scott Frank. And Scott is the chairman, the chairperson of the building campaign. He has a lot of experience leading groups. A lot of experience pointing to the top of the mountain and getting the crowds there. Let's go. So he's leading our campaign. So what happens next or next question?
Rico: [00:36:00] No, I'm sorry. I was going to say, since you had the building committee, do you want to speak to that, Scott?
Scott: [00:36:06] Sure, yeah, we're, you know, basically about three years ago we kicked off the building campaign. We actually resurrected again back to 2006, right before the recession. They had a, before I was affiliated with this, Chabad Gwinnett had, architectural drawings for a two story, 12,000 square foot building, he described our property correctly. It's kind of a triangle shape. The building is actually kind of triangle shaped, but it's a beautiful structure. And so we, we pulled those out about three years ago. Full civil engineering drawings, I mean, everything that's ready to go to permitting. And now we just simply needed the money. And 10 years later, it's, it's does cost a lot more money. So we started, fundraising again, and we started talking to the city and really getting all the, the, the, wheels in motion. And, and so we've raised a lot of money and we still got more to raise, but, but it's coming along nicely. And, and we, you know, again, you go to our website, you can see the future structure and we're excited.
Rico: [00:37:03] Do, do you foresee, when do you foresee if everything comes together when the shovel hits the dirt?
Scott: [00:37:09] Yeah. Well, our, our, our goal here is in the next few years, honestly. but, but was interesting, and this was kind of a, a gift from above. A little over a year ago, the property next door freed up. So we're raising this money, by the way, we're talking, it's going to cost several million dollars to build our enrichment center. And so, and we're raising money, but it's, you know, it's taken some time. The house next door opens up. And, and, you know, we've always had our eyes, you always looking to expand, right? You always have in your eyes on properties. But the house next door, we've known the people for many years. They said they'd be willing to sell it to us when they eventually were willing to move. And so they signed a contract with us, early last year for a set price. And, but they said, we're not planning to move anytime in the near future. But good news is when you had that property in the future. A few months later, we got an email, that the husband there had been ill recently. They're, they're fairly elderly and they were going to move into assisted living. So, last year we actually became proud owners, in May, of the property next door. Which actually is going to allow us to move into a building sooner. And, and with some, some relatively minor expansion have something much better than the building in the office park.
Rico: [00:38:29] Really, wow.
Jim: [00:38:30] If I might add, that replicates or almost mirrors the experience of Mary Our Queen there. We moved into a, originally a mission out of All Saints in Dunwoody, into an office park. Then we were able to buy land on East John's bridge road, that became actually a soccer field for all the Catholic churches, all the Catholic schools in the Atlanta area until we could get our wherewithal. Then we concentrated on actually switching, getting the property at Corners Parkway and Crooked Creek just down the street from the Chabad's property and then the market collapsed. We were gonna move the church from Buffalo. That's a long story that's been out there, everybody's aware of that. It was a real struggle through the economic decline, we
kept focused, we kept our prayers, towards, towards our goals. I was partially involved in keeping those goals from our original concept. Now we've opened a tremendous sanctuary.
Rico: [00:39:41] Beautiful too.
Jimi: [00:39:42] By the way, people in the community should be aware when a church opens and opens a sanctuary, everything around it is enriched. If I could borrow a word, ours was over a $9 million commitment. The Chabad's commitment is over $3 million. That's committed into the community. That raises, yes it has traffic issues. Those issues can be addressed, but it raises the standard in the community and certainly raises the value of every home in the community. It's stabilizes communities. So I just wanted to show that this, there's a mirroring. And I remember when Peachtree Corners Baptist church was two double-wides on that property. I also remember United Methodist Simpson, Simpson United Methodist. Two double-wides in the Simpson community. As you know, I've been involved in all of these things at the very beginning, actually helping them put out a folding chairs through friends. We need some, we need some help, could you bring us some guys? We built the Peachtree Corners, First North Manish women tennis club, the same way on property donated by Jim Couch. So to see them now struggling, it was like, of course we're going to help you. Of course, we're going to help the Chabad. Of course, we want you here in our community. There's almost no disagreement with that. We tend not to even understand how you could not want to continue to build this very diverse, inclusive community. It's not just because of our shared backgrounds. Rico, to me, it's just something that you do. How could you not want that level of investment in community?
Rico: [00:41:42] Yeah, no, I totally agree with you. And you know, maybe it's my experience. you know, I was on a planning commission in Gwinnett County at one point for a few years and I, that was early on, I think it was late nineties, early two thousands, and I got exposed to NIMBY, not in my neighborhood type of deal where it didn't matter what it was. When people move into a place and they don't want anything changing and it's like they want to be the stop gap, the last person that comes in. And nothing after that. But I think that's changed a bit. I think there are more people that understand that, you know, the world is different. The world changes and we need to be inclusive. We need to be able to look at, I agree with your faith institutions, provide a stable place in the community and only enriches. We'll take that word also, the community, just like any other. So it's institution. We have nine here in Peachtree Corners.
Jim: [00:42:41] Yeah, that's true. So I can remember when they didn't want to have the steeple on Peachtree Baptist Church.
Rico: [00:42:48] Yes, I remember that.
Jim: [00:42:49] I also remember when the, when there was a sports building that was converted into a church and there was an uproar at each one of those things along the line. There was
some resistance in the size of facility that we were building on a 15 acre property that we owned. So these are just to match your words first, resistance, then realization of the positive aspects of this.
Rico: [00:43:19] Go on Rabbi, I'm sorry, we're not leaving you out of the conversation.
Rabbi Yossi: [00:43:30] I'm here to actually, we are already in the Peachtree cCorners structure or neighborhood. We've been here for 18 years.
Rico: [00:43:38] It's not like you're just dropping in.
Rabbi Yossi: [00:43:40] We're not just knocking on the door asking, please let me in. We are here. And the community we serve, at least the ones that is living nearby. We have about 500 families in Peachtree Corners City. And I, I want you to understand that when we, we use names like Chabad of Gwinnett, there's a reason we say the locations because we're here to stay. I'm not moving to another location if something else comes up. And so I want to see Peachtree Corners succeed because this is where my home is, and I'm here to build and make this place a place where you and I can raise our children and bring our families together. So location is critical. I'm the one in charge of Gwinnett and I, do everything to make Gwinnett the best place to live.
Rico: [00:44:51] You know, I think as far as this, because there would be a, an involved rezoning. To the residential piece of property that just came in, right? So it's adding to an INO property already that exists where you can already build on a, so you could build if you wanted to. I mean, this is not the point. The point is, I think some people were afraid of too much traffic in the area. Now granted, there's a church up the block there's village park. Is the post office. There's the fire department, there's a technology park, there's a charter school down the block, there's traffic on that road. And it's actually not bad. I mean, I've, I drive through that nine, eight, seven in the morning. And so, you know, yes, Peachtree Corners elementary is down the block also. And so there's some, some traffic issues there. There is that corner part that we talked about at the beginning. That's a bit of a line of sight issue there and I think that is something that can be addressed at some point before development probably begins where they can fix that over there and probably needs to be, because that line of sight is bad there and just traffic's sake. Even if nothing got built in that corner that needs to be fixed. So I, if that's the only issue really, and it seems to be the over driving this year as far as traffic goes, then I myself personally can't see a problem with it. I mean, heck, we're putting 900 units of active living on East Jones Bridge Road. In addition to what's already there and actually no one said anything about that. And I'm surprised cause I originally thought people would be upset with that, that there would be that much more traffic on that road, but everyone's fine with that. So, yeah, I mean, you're doing the right things. I think you've done some public meetings. I believe you've been to the planning commission. In fact, I think the planning commission recommended approval on the, on the rezoning.
Rabbi Yossi: [00:46:46] Yes. So the members of the planning commission recommended rezoning and there was a open meeting on November 15th, and that's where things turned around a bit. The story behind that is that it was during the Jewish holiday. So none of us were there. And so weirdly, there was one side on the side of the neighbors, who are, are not comfortable with change and it's you described. And so, the members of the council committee, recommended five to one to deny approval for the rezoning. It came as a shock to us, especially the number of five to one. It's like, it's like a big statement and I felt that wasn't fair. And so we are where you are very, very aware of what's the situation today. And, one of the things we are doing is to communicate and to share with the community who we are to give you more than one point of reference. The issue of traffic, and I would agree, I spend too much time in traffic. Our service is held Saturday morning, or as we call it, Shabbat morning. Probably most people are still asleep. Or having their first cup of coffee, that's when we are doing services. Primarily that's, that's going to be the focal point of a, of a congregation, of service. And that is Saturday Shabbat. And so there's not much traffic going on the Shabbat, or it's going to be a class in the evening, let's say about eight o'clock in the evening. So yes, there's, there's going to be traffic and we are allowed to bring traffic because that ONI Prisa property, allows us to build today. And to bring a measured amount of traffic. But that's the point is that we want to do this in a peaceful way where everyone agrees and everyone sees, sees our passion, and everyone sees our vision. I'm looking for partners. I'm always looking for people to partner with me. I can't do it alone. I wasn't supposed to do it alone. I'm going to make others into leaders. And the first thing about being a leader is. Do you care?
Rico: [00:49:47] So now you're taking some time. You're going to be helping out people, publicly educating people about Chabad. You'd probably, there's going to be another, city council.
Scott: [00:49:59] March 24th at seven o'clock, the city council will make their final vote with the mayor. So we're doing everything we can between now and then to bring the community together, understanding peaceful conversations, harmonious conversations, really to understand the diversity of this community and that there's, there's wonderfulness in all of us. And so over the next 60 days or so we are, we're going to do some amazing things in this community to bring us together. So that on March 24th it's an easy decision.
Rico: [00:50:22] And also to address, I'm sure there'll be some addressing of, of one of the critical issues, I guess that was brought up so then you can address the community's concern or the neighbor's concerns about traffic in that area. So I mean that, that makes sense. I think once those things are addressed, obviously. And I think they're legitimate things to be addressed, right?
Scott: [00:50:42] Yes.
Rico: [00:50:42] Yes. So we're at the end of our time together.
Scott: [00:50:47] So fast.
Rico: [00:50:48] I know, right? Some people think we don't have enough to talk about, but this you could go on and on things. And I do appreciate the, the sharing of the philosophy Rabbi, of Scott you being here as well. And Jim, of course, always good to talk to you.
Jim: [00:51:04] And I'd like to answer your questions. The next public event that we're holding is the 20th, which is next Monday. And that's Mayor Mike Mason is our speaker.
Rico: [00:51:13] Excellent. He's a good speaker.
Jim: [00:51:18] And in February, and this is available on websites on the 17th of February, 16th, 17th, February. We have the, the Writer Bill Torpey of the Atlanta journal constitution will be our speaker for our February meeting. And then in March, although we don't have a complete confirmation on this, person that I've met several times has agreed to be a speaker, and that's the, the former Atlanta pitcher John Smoltz will be our speaker. And then progress from there. If we get lucky enough, maybe the Rabbi be our speaker.
Rabbi Yossi: [00:51:55] If you're lucky! I think I might have been invited, am I not?
Jim: [00:52:07] Oh yes, you are.
Rico: [00:52:08] By the way they can go to or Google Mary Our Queen and just click on men's club or the events tab. And then as far as Chabad of Gwinnett, it's ChabadofGwinnett.org. And people could go there and find out a little bit more about Chabad.
Rabbi Yossi: [00:52:24] And contact me. Call me. I am not hiding. I want to be right there with you. I mean, I'm one who wants to create relationships and I'm a people's person and I want to connect.
Jim: [00:52:38] Rabbi, what's your phone number?
Rabbi Yossi: 00:52:40 595-0196 Rico: [00:52:46] You're a brave man.
Scott: [00:52:49] And by the way, he helps people in all religions. He really is a people guy.
Rico: [00:52:54] It's funny, when I was in Brooklyn, I had my own Rabbi. I would always go, it wasn't a real Rabbi, he was Jewish, but it was, he was my Rabbi. The go to guy that I would always ask questions.
Jim: [00:53:05] I'm always hoping, I'm (770) 364-6359. If you want to know why we're supporting the Chabad, give me a call.
Rico: [00:53:16] Excellent. And of course you guys know where to reach me, my email address is rico@mightyrockets.com. But my phone number is out there also. It's in the magazine, Peachtree Corners magazine, where we're working on a new article, a new magazine. There'll be coming out February or March. So look for that. This was a great podcast. I just want to put one more time, Less Stress, More Joy in your life. It's a good place to be, no matter who you are.
Scott: [00:53:44] Amazon.com, $3.58.
Rico: [00:53:46] Thanks, Scott. Thank you guys. Appreciate you joining us. Thank you.
Jim: [00:53:51] And Rico thank you so much.
Rico: [00:53:53] My pleasure.